Thought as i am a member i should take advantage of the projects forum
.
Im a little late with this one, this project has been going on for a while but today most of the work happened so ill just paste over what has happened.
So D Day arrives, i hadnt heard from the garage chap down the road so i was a little worried, i chased him up slightly later in the morning. But i was anxious because i had to literally role my car down the road to his garage which is probably 150m away and the car has been stood still for about 6 months, and the later i leave it the busier the road gets with traffic.
So i tied the exhaust up, freed the gearlinkage up which was smashed and destroyed and had wedged under the car and started . With a bit of a push i was off and made it fine, i had to sat truck my engine down the road, i got some rather funny looks lol! (pictures of that to follow, you will LOL).
Ok engine there and in the garage, off we go.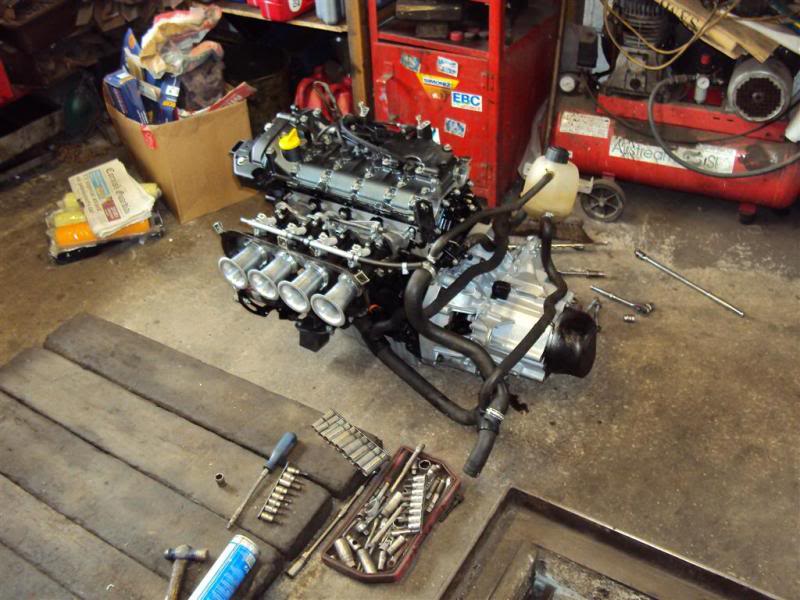 Tools n s**t..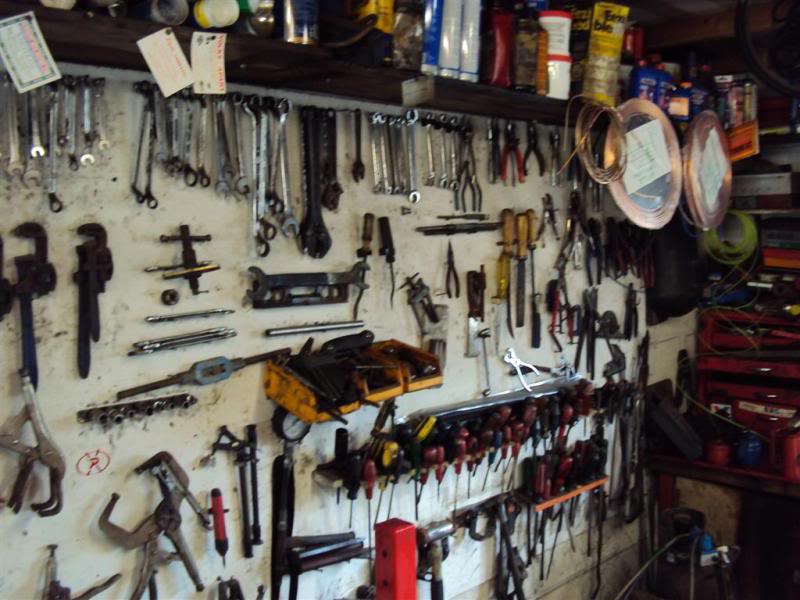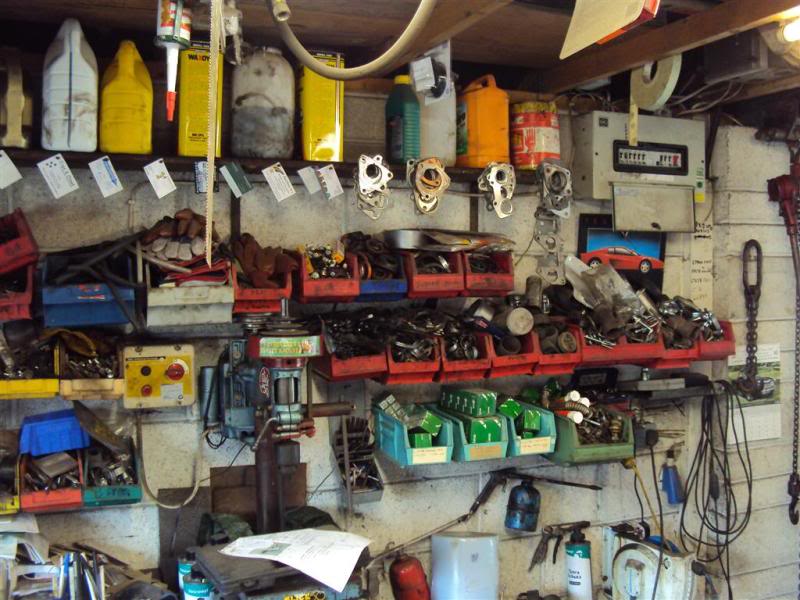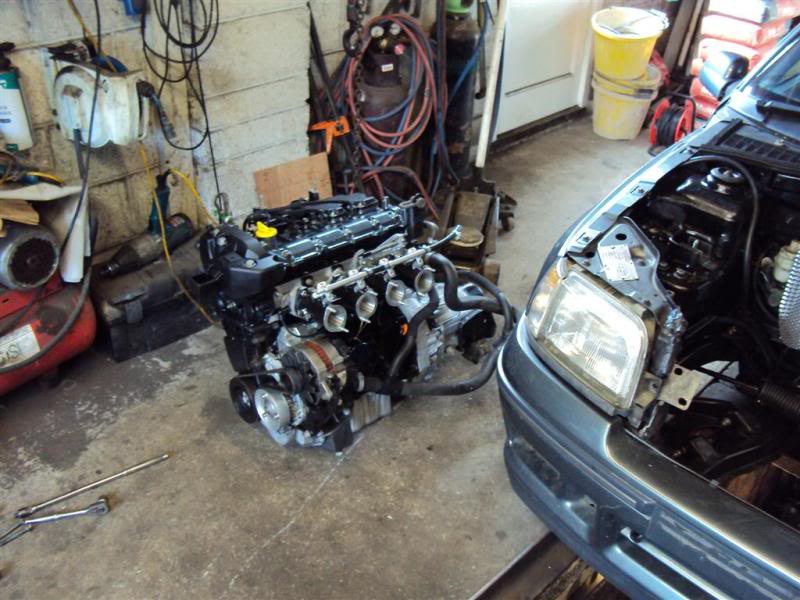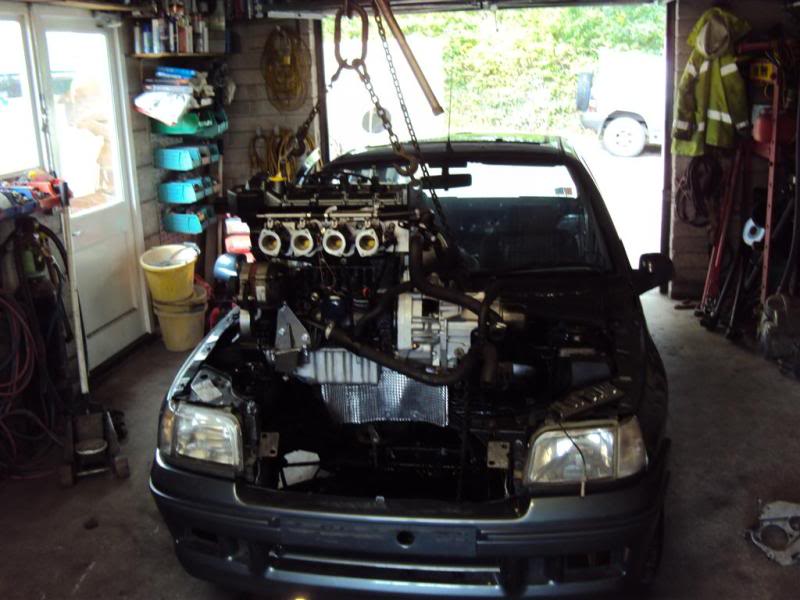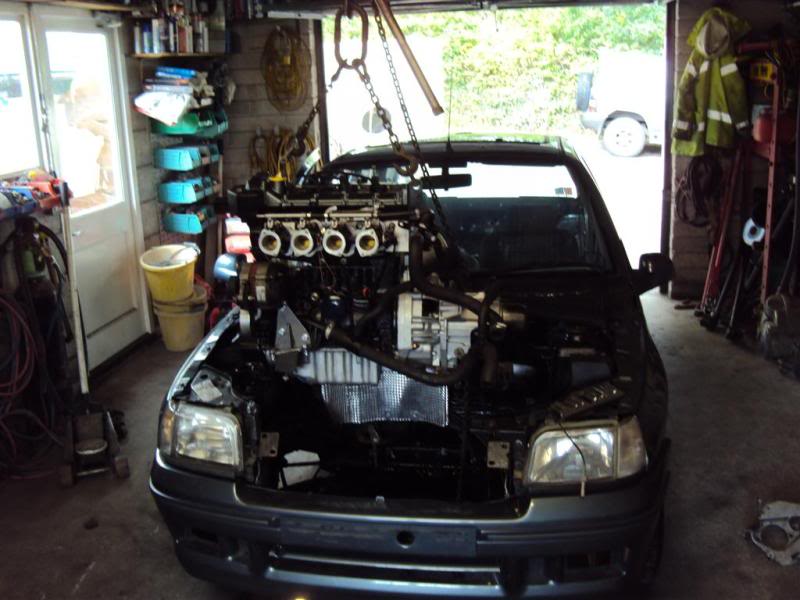 It was f**king hard to line all the mounts up foxy 5th mount is a stiff c**t, and hard to line up the top mount with at the same time, but managed in the end with a bit of a push.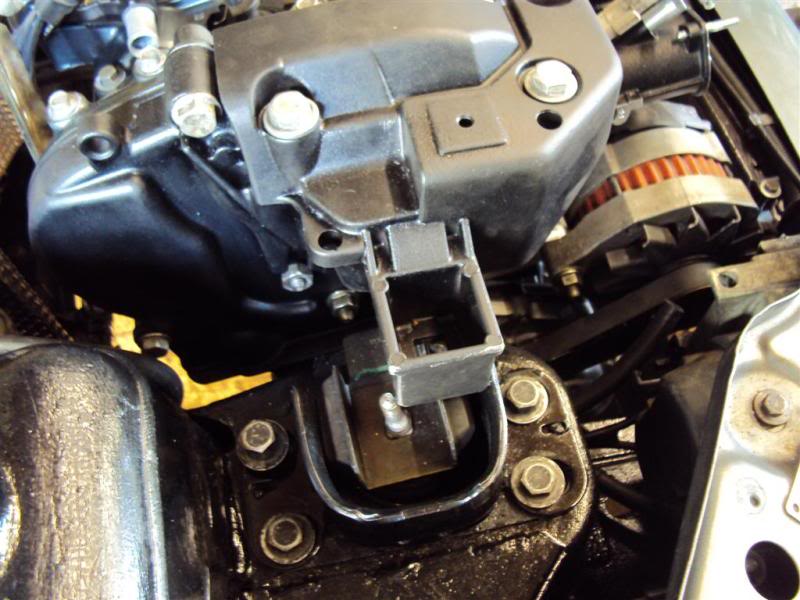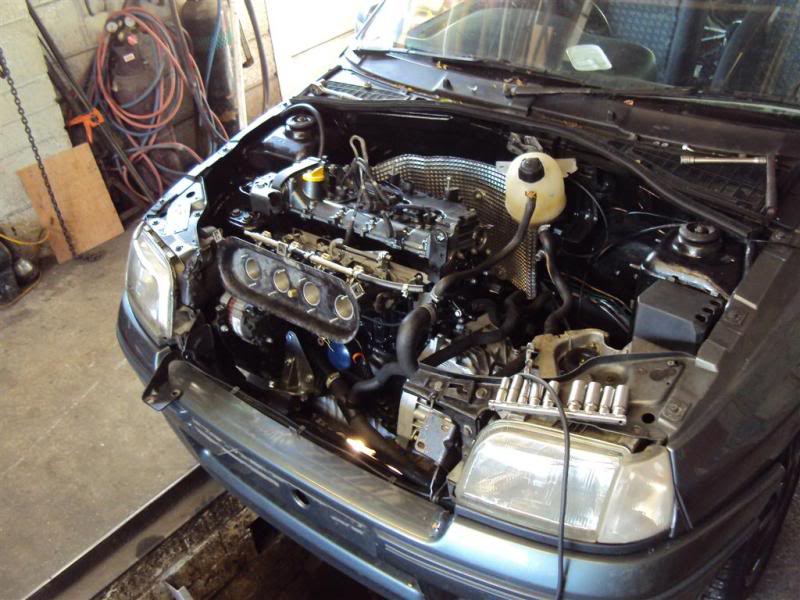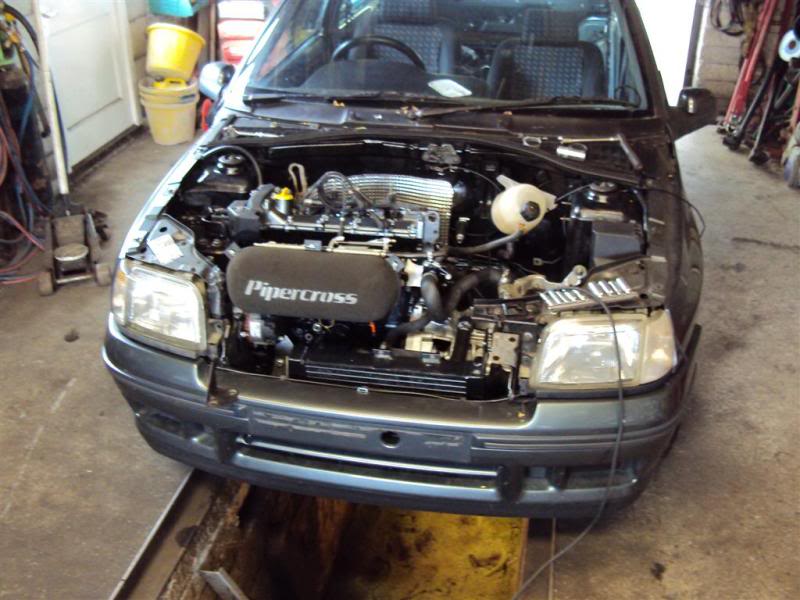 Errrrrrrrrrrrrrr no doesnt fit, this engine seems to tilt upwards compared to the F7R i used to have, no idea why, but cause the bonnet to massively foul the airfilter.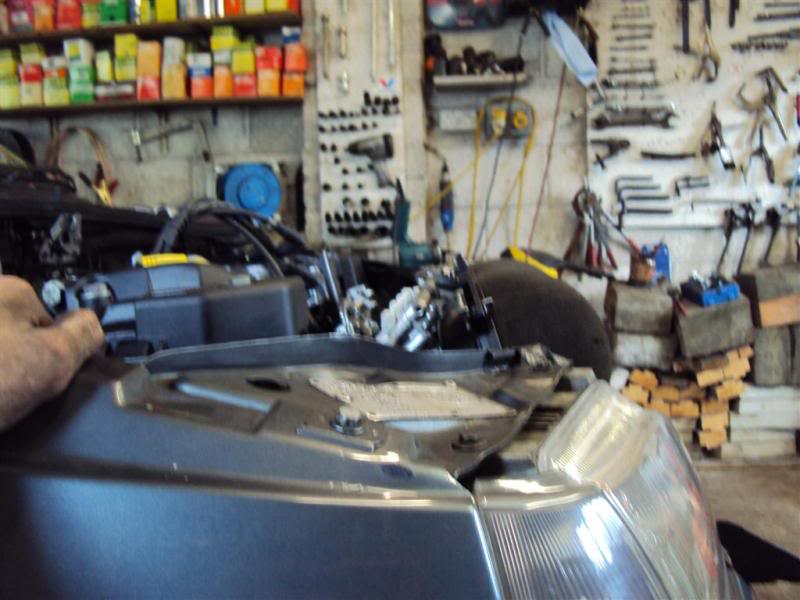 With the bonnet shut, the bonnet touches the air horns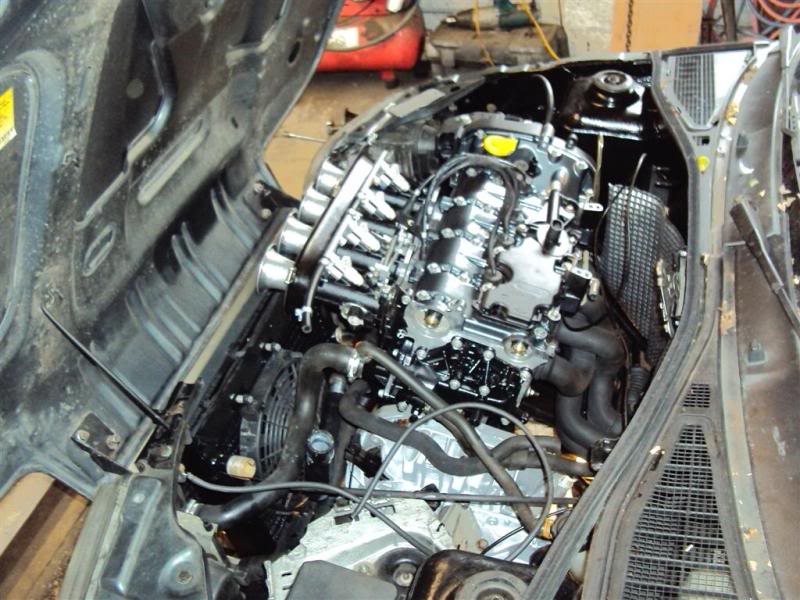 Mock up of the smaller setup im going to have to run (flat backplate with offset upwards by about 1cm to make the filter sit lower and some 45mm/60mm trumpets instead of the 90mm).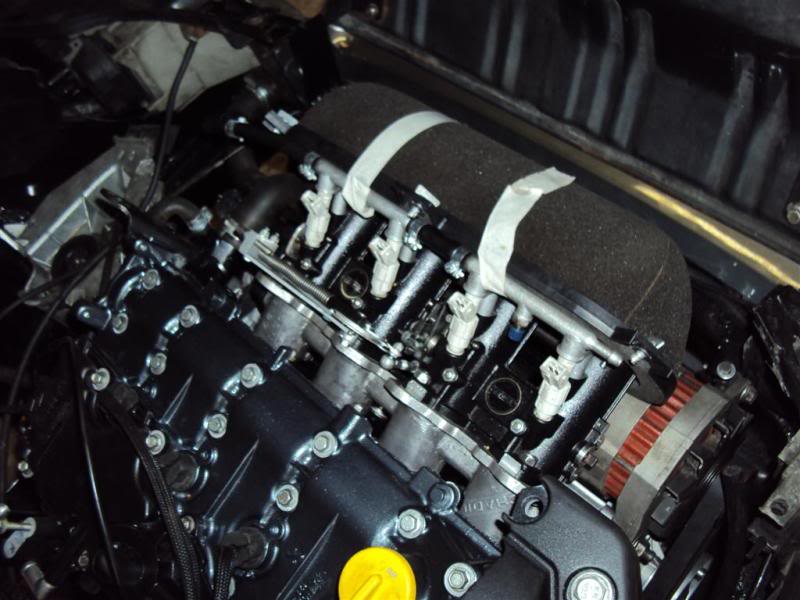 Going to make the backplate tommorow.
More pics later