I did an enhancement detail on a friends slammed Polo, this is really well looked after by the owner Johnny and has been modified to his own tastes as follows
Exterior:
- Smoothed plate recess
- Zender Turbo phase 1's, mirror polished wrapped in 165/50 tyres
- GtTi grille
- GTi splitter
- Rear badges removed
- Half of the car painted fresh
- Stubby ariel

Interior:
- Porsche 944 'Tombstone' seats
- Rear seats removed
- Rear fully carpeted
- Helmet net in the rear

Suspension:
- TA Technic Coilovers (wound down fully)
Products and equipment used
Auto Finesse Rejevenate
Dodo supernatural
Dodo red mist
Red moose machine Glaze
Uber microfiber towels
Uber drying towel
3m yellow pads 150mm 75 mm
Valet pro bilberry wheel cleaner
Valet pro tyre gel
Valet pro citrus bling
Valet pro PH neutral snowfoam
Meg's hyper wash
Meg`s APC
Autosmart Tardis
German applicator
Bilt hamber clay bar
Various wheel brushes
Makita rotary polisher
Karcher pressure washer
Noodle wash mitt
Uber Microfiber drying towel
Poorboys microfibre clothes
Snow foam gun
3m masking tape
Jeff's prime acrylic
Jetseal 109
I started by giving the car blast off with the pressure washer as it only really had light covering of dirt on it, the car was then given its first coat of snowfoam using a mix of megs hyper wash and snowfoam .Whilst this did its stuff I cleaned the wheels using a weak mix of bilberry wheel cleaner and various wheel brushes.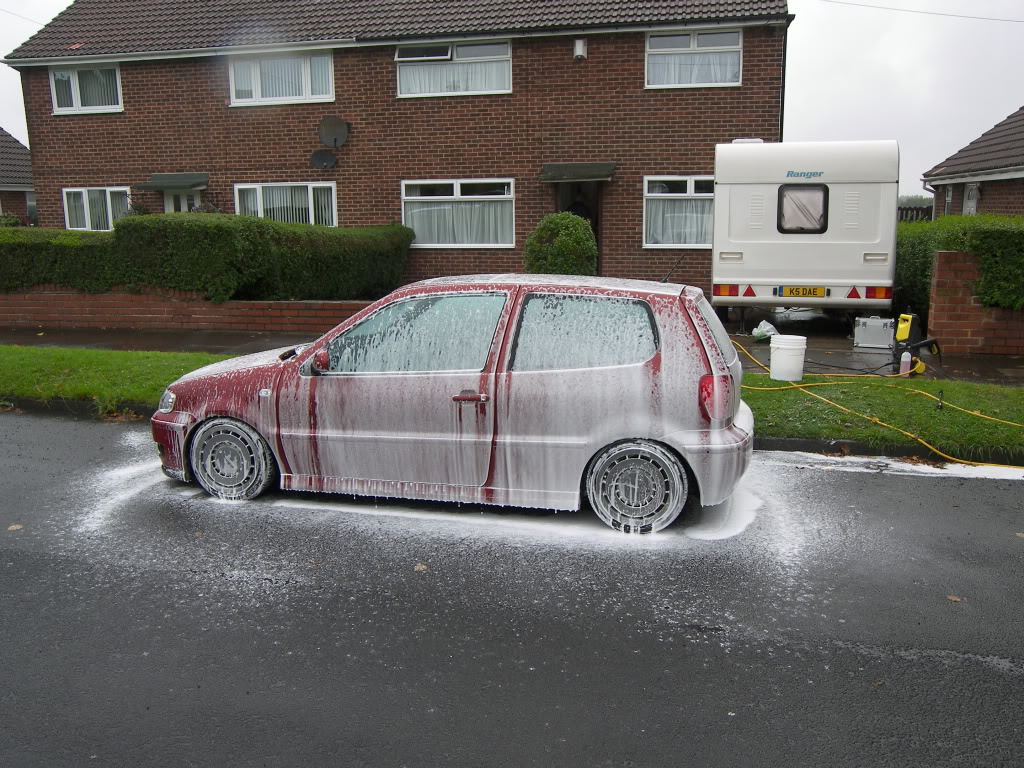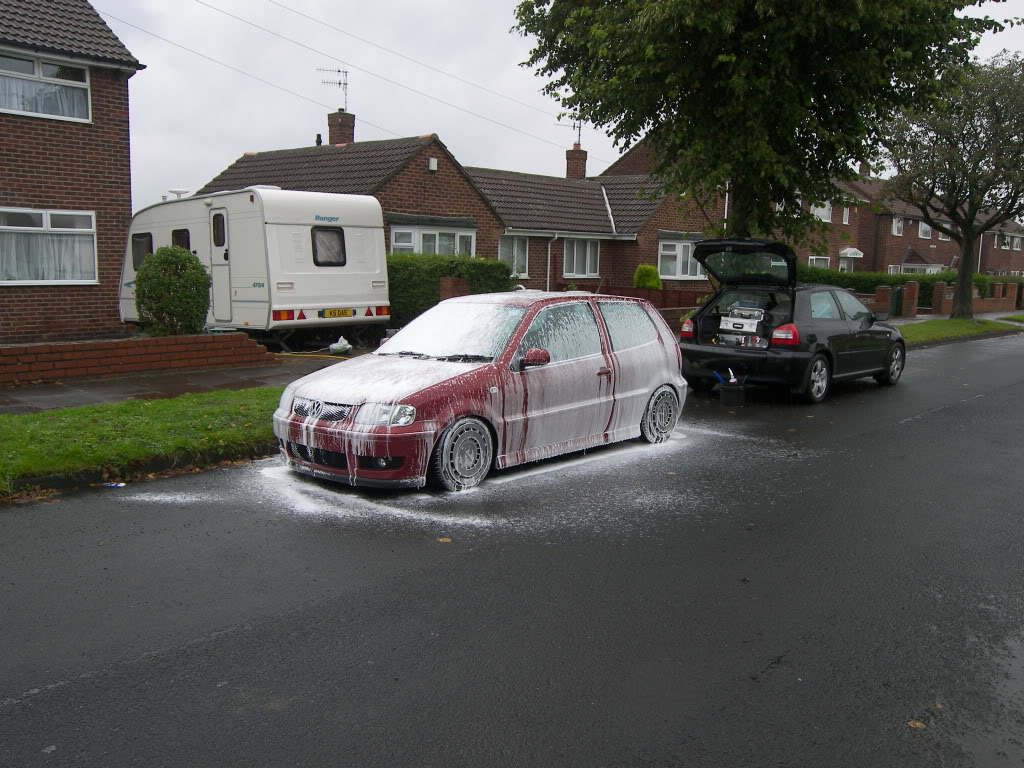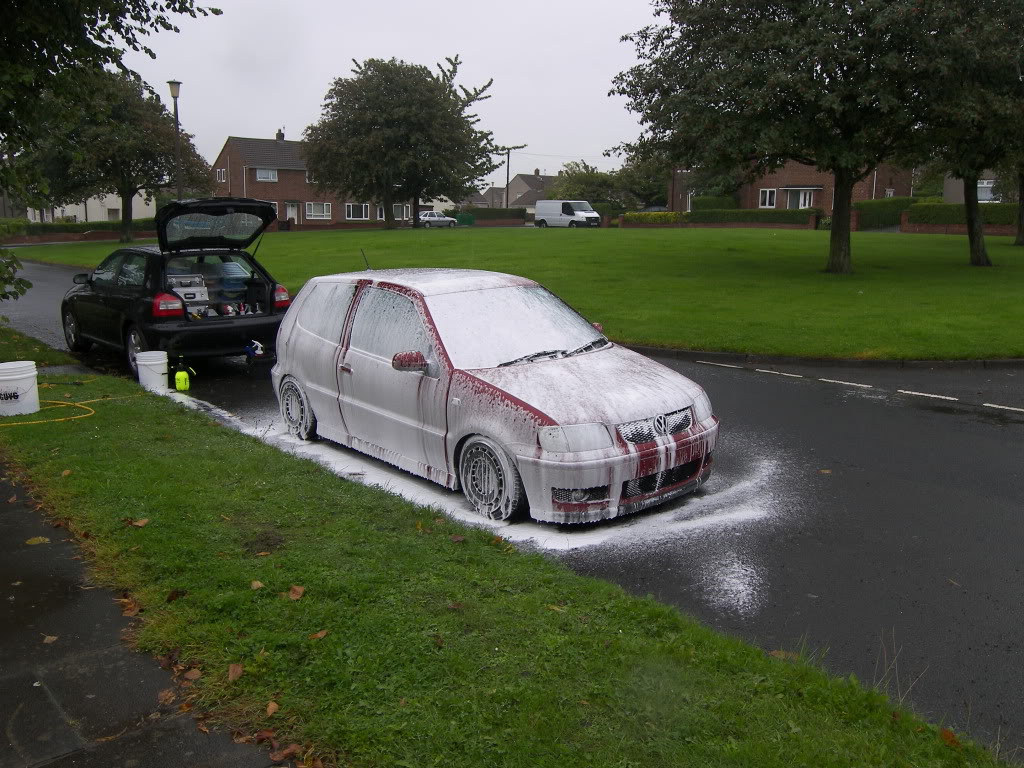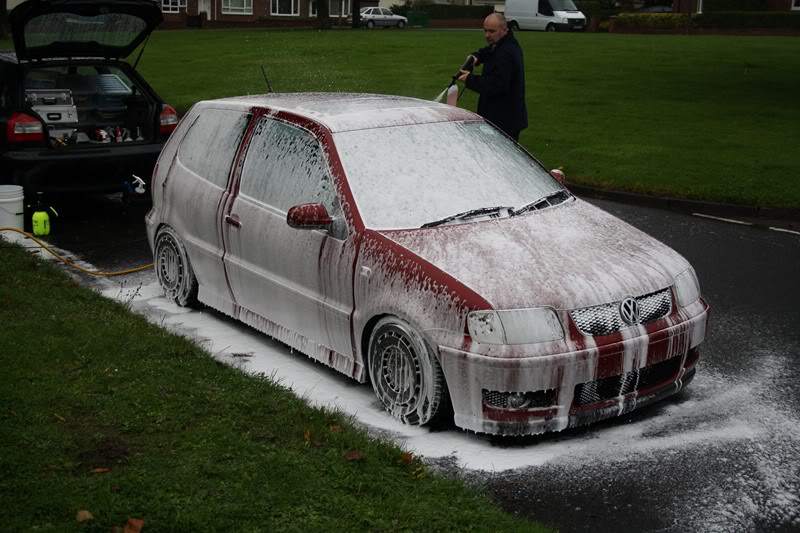 The panel gaps and around the windows cleaned using a small detailing brush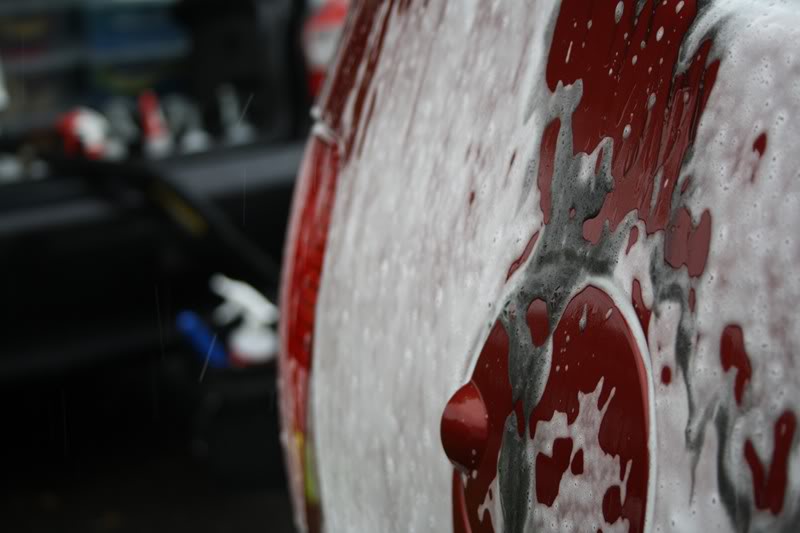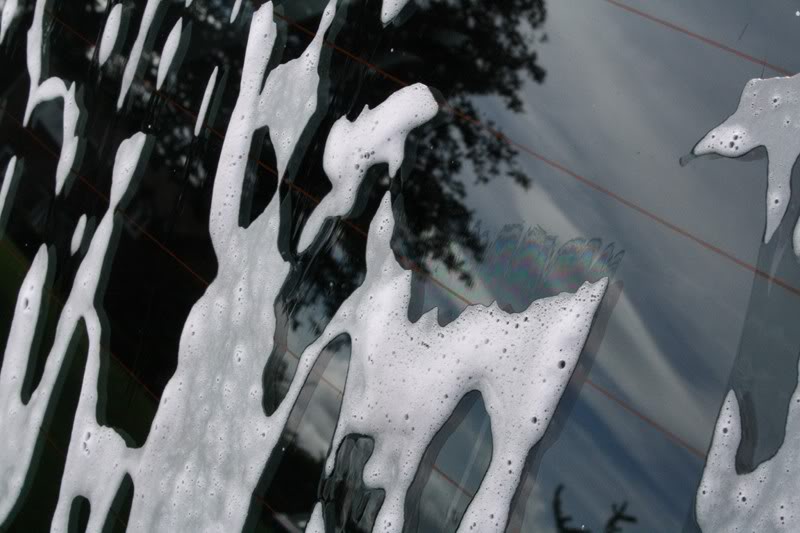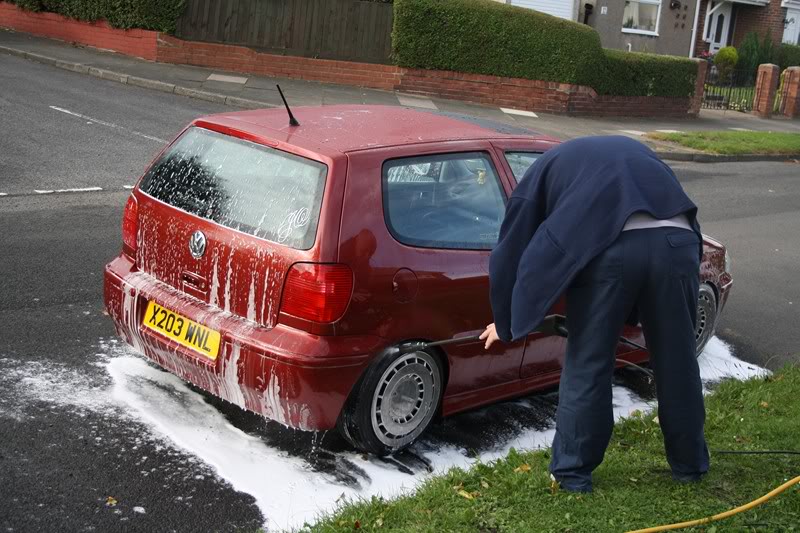 This was then blasted off with the pressure washer, and then the car was given another coat of the same mix snowfoam and washed using Meg's hyper wash and the 2 bucket method and a wash mitt before being power rinsed off and dried. The lower parts of the car and inner arch lips where sprayed with Tardis which was left to do its stuff before being wiped down with a microfibre cloth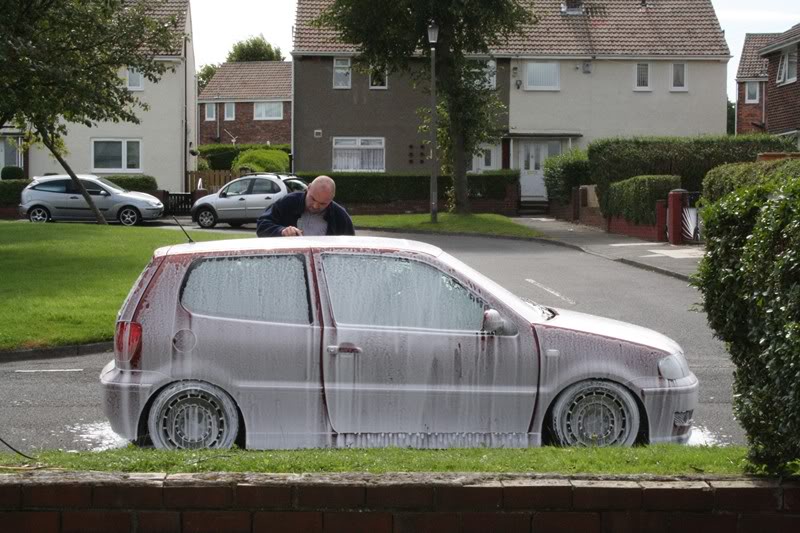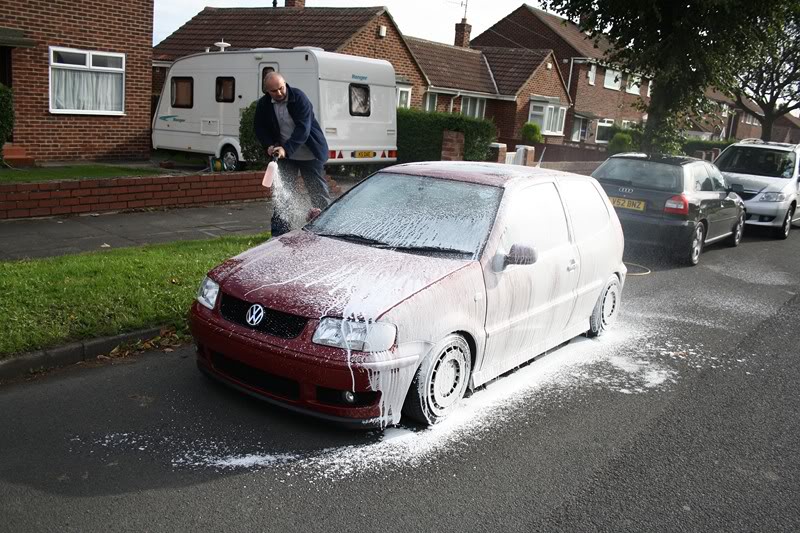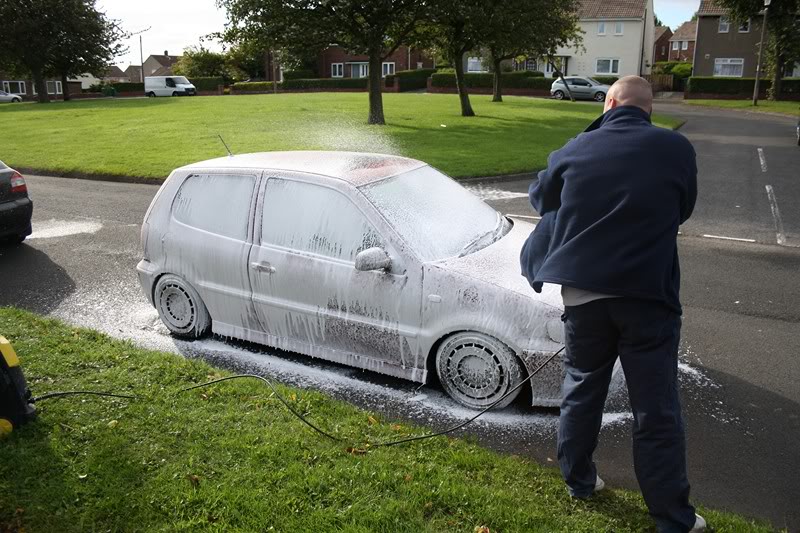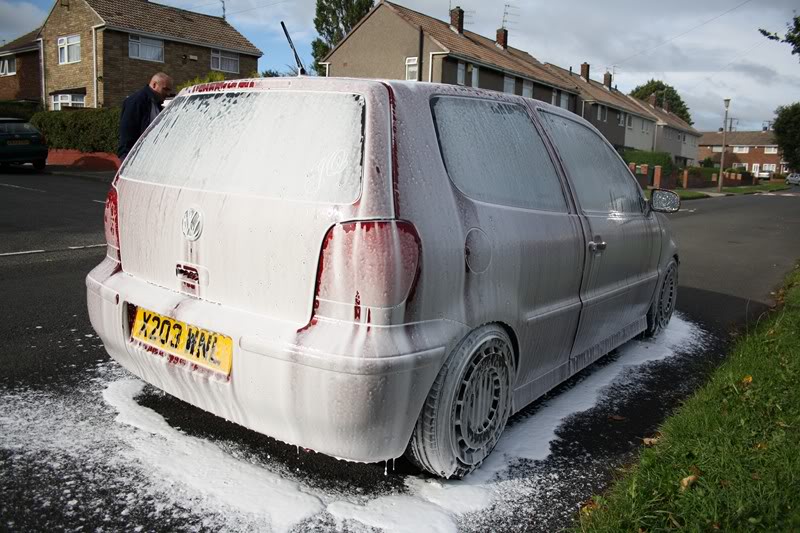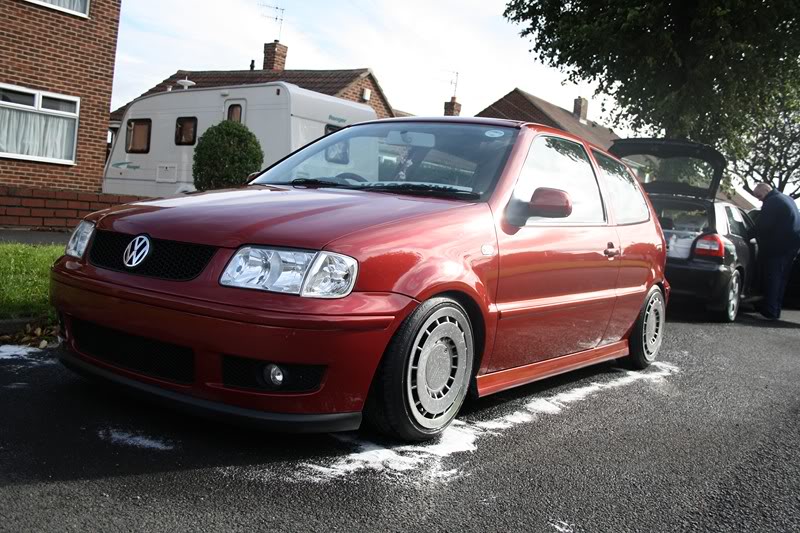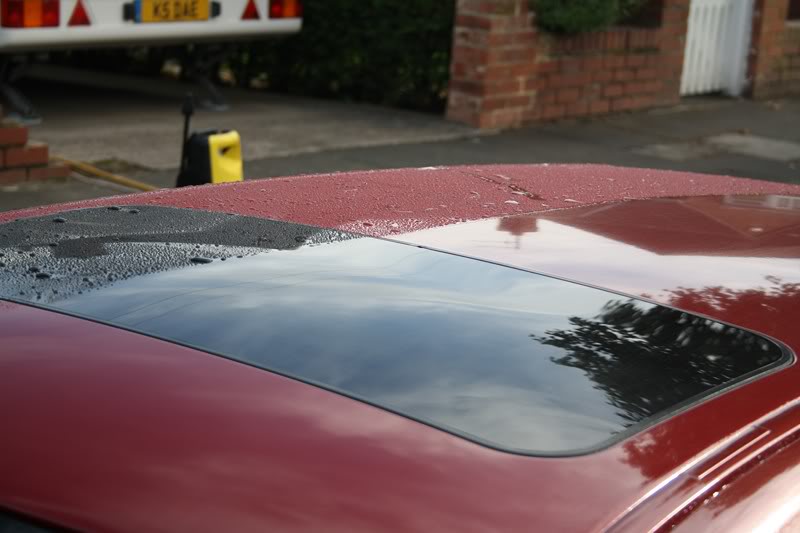 The car was then rinsed off using an open ended hose and left wet before claying using citrus bling and water mix (4 to 1) clay bar. The car was then rinsed and dried. Car was then taped up using 3m masking tape, using the Rejevenate and 3m yellow polishing pads.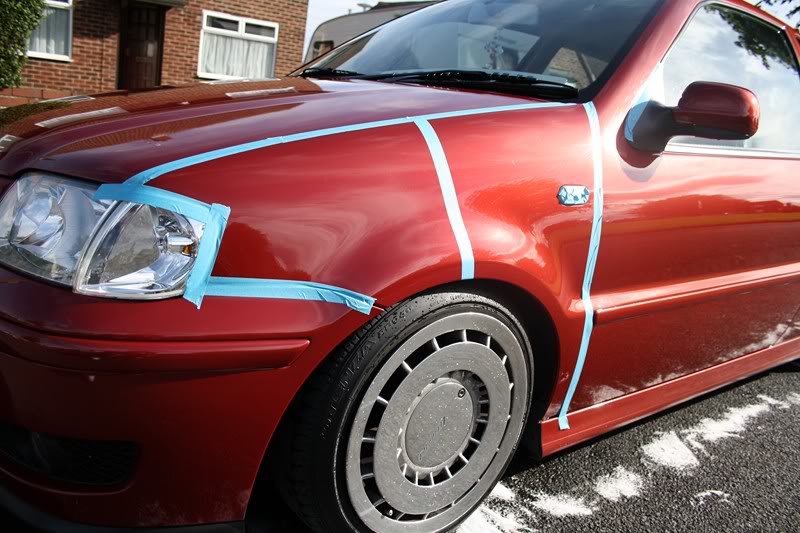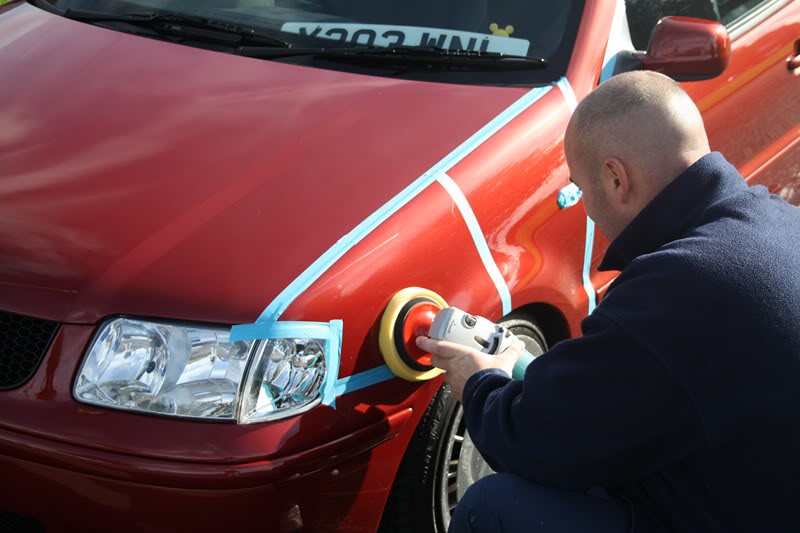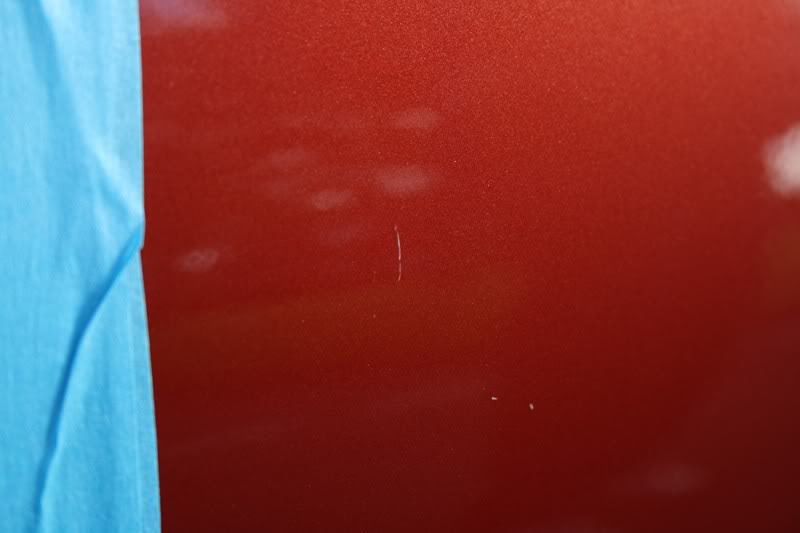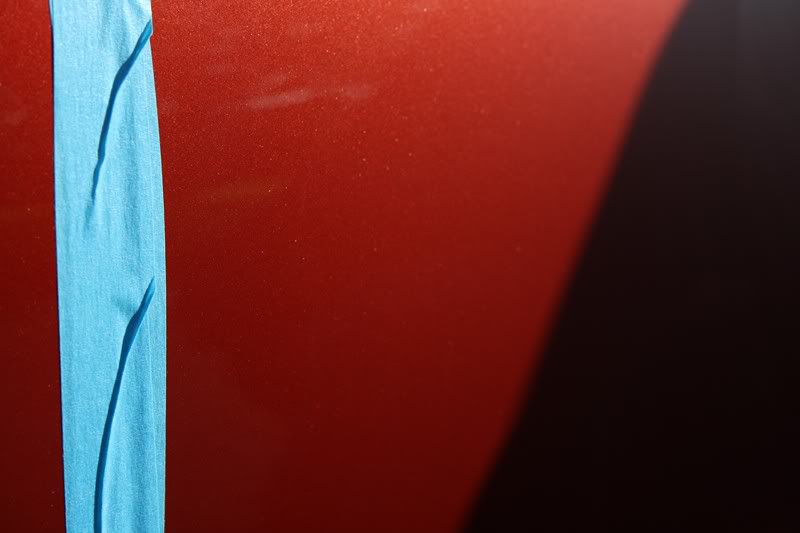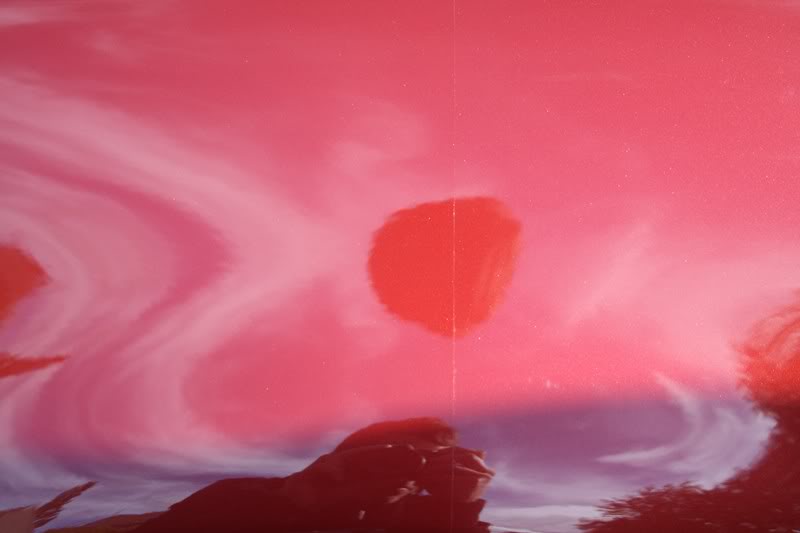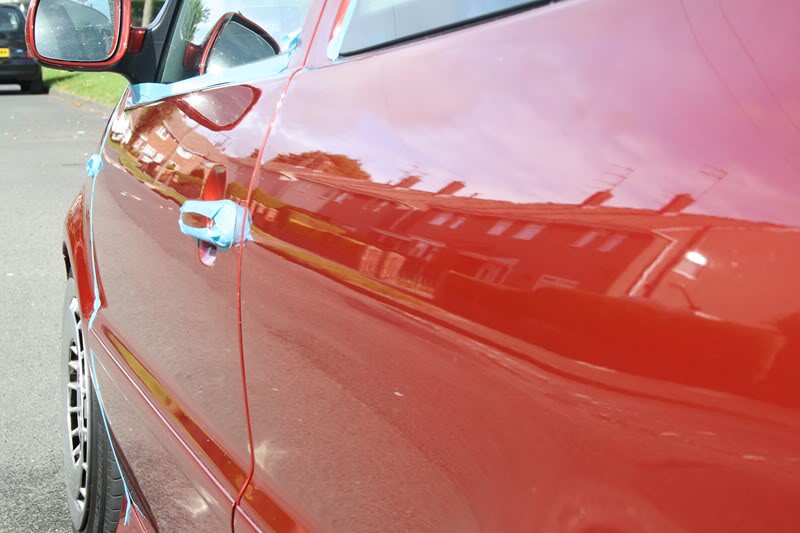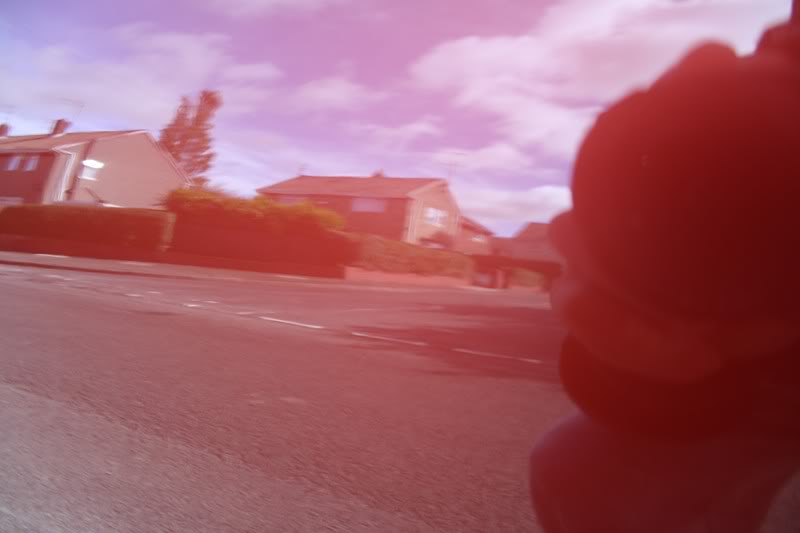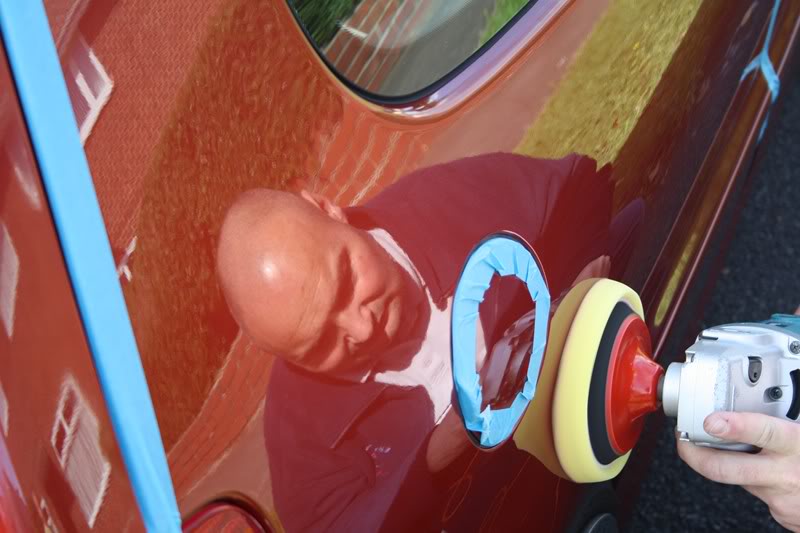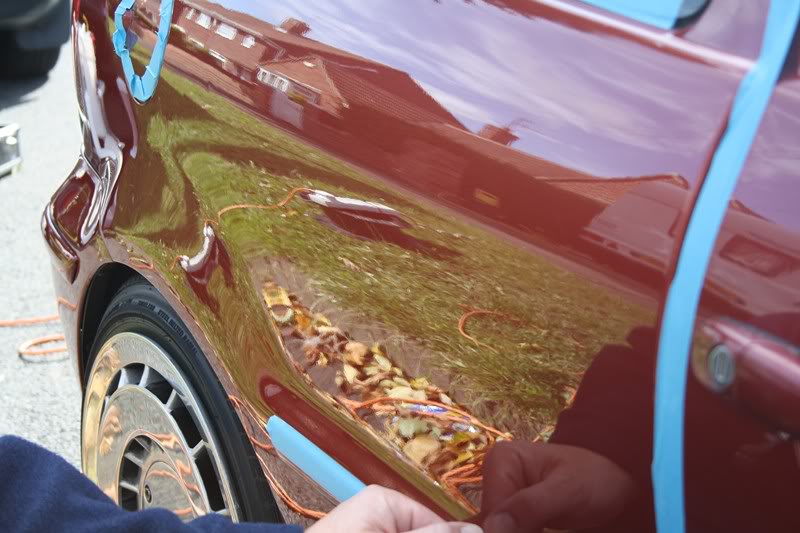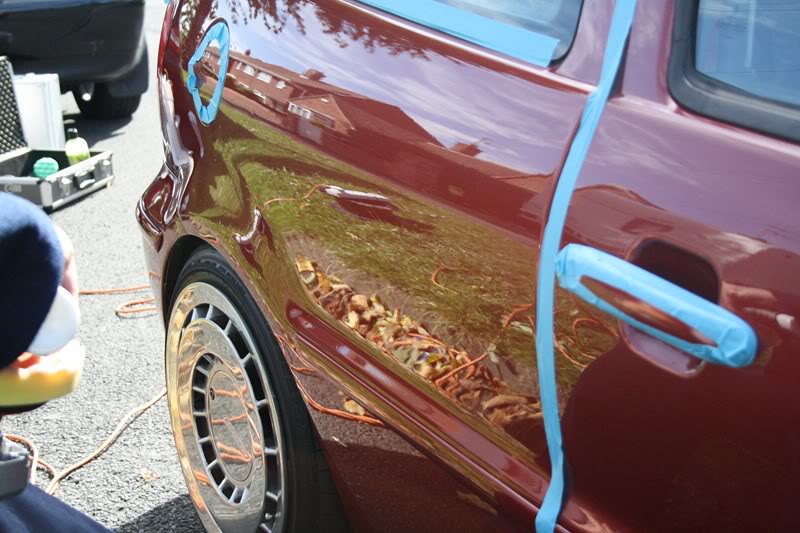 Local hood offering to look after my gear for a fiver lol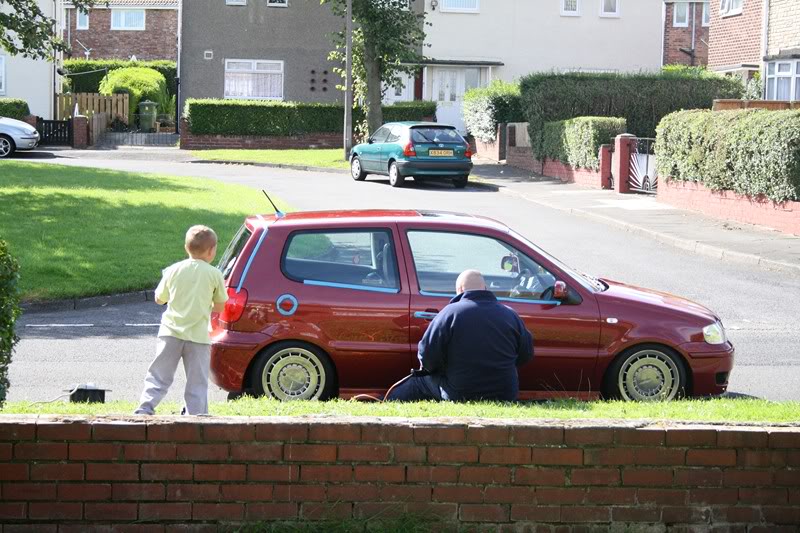 After polishing I went round the car again using the Red moose machine glaze.
After glazing my way round the car with the rotary, I applied the first of 2 coats Dodo supernatural wax using a german applicator pad and left to cure before buffing using Poorboys microfibre clothes. Whilst this first coat was curing I polished up the wheels using the Jeff's prime acrylic applied with a microfibre pad. Once the second coat was applied and left to cure I sealed the wheels with Jetseal 109 and dressed the tyres with a coat of Valet pro tyre dressing. The second coat was then buffed off and car was then given a final wipe down using the red mist, and the glass was cleaned using neat citrus bling.
Leaving me with this.