Hi All,
After being into german cars for as far back as I can remember, and being into Scoobies for the past 10 years, i decided to get a little Clio 172
Since reading about how awesome they are on Scoobynet, I knew I had to get one, and experiance one!
Although I joined Cliosport.net a while back, and read lots of posts, today is the first time i'm posting, since I bought my addition to the family over the weekend
I bought my Clio with my heart, rather than my head, I just LOVE the Monaco blue Clios!!
My Clio polish up well, but has a few dings, idles rough, wear on seats, trim, all wheels scuffed, brake discs rusted and worn, AC doesnt work, BUT, none of it majorly bad. I want to keep most things standard, or make slight upgrades if i'm having to replace anything!
The car had a sticker on the wind screen, that i thought was suspicious, but loved the colour, and completely trusted the seller (seemed super nice). Turns out the sticker was hiding a big stone smash in the windscreen. I didnt check the car anywhere near as much as I should have! But, i'm happy overall, even though I know i paid over the odds for it.
I'm booked to Two Techs Mechanics next week for a full service, general check, and hopefully diagnose the idle problem. I'll keep the build and fixes up to date on here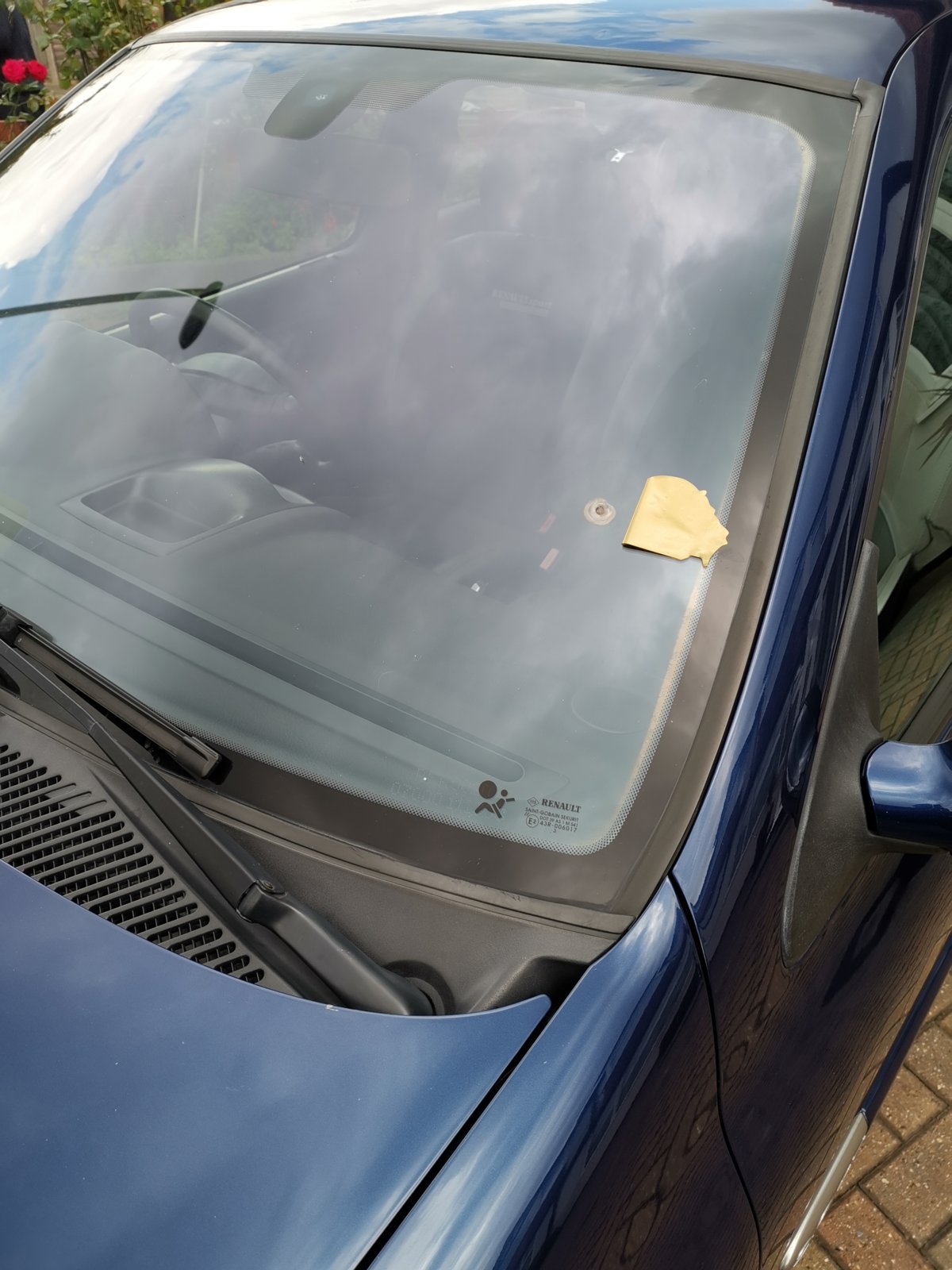 Sticker hiding something very ugly! Seller told me afterwards he knew nothing about it, obviously didn't offer to put towards new windscreen.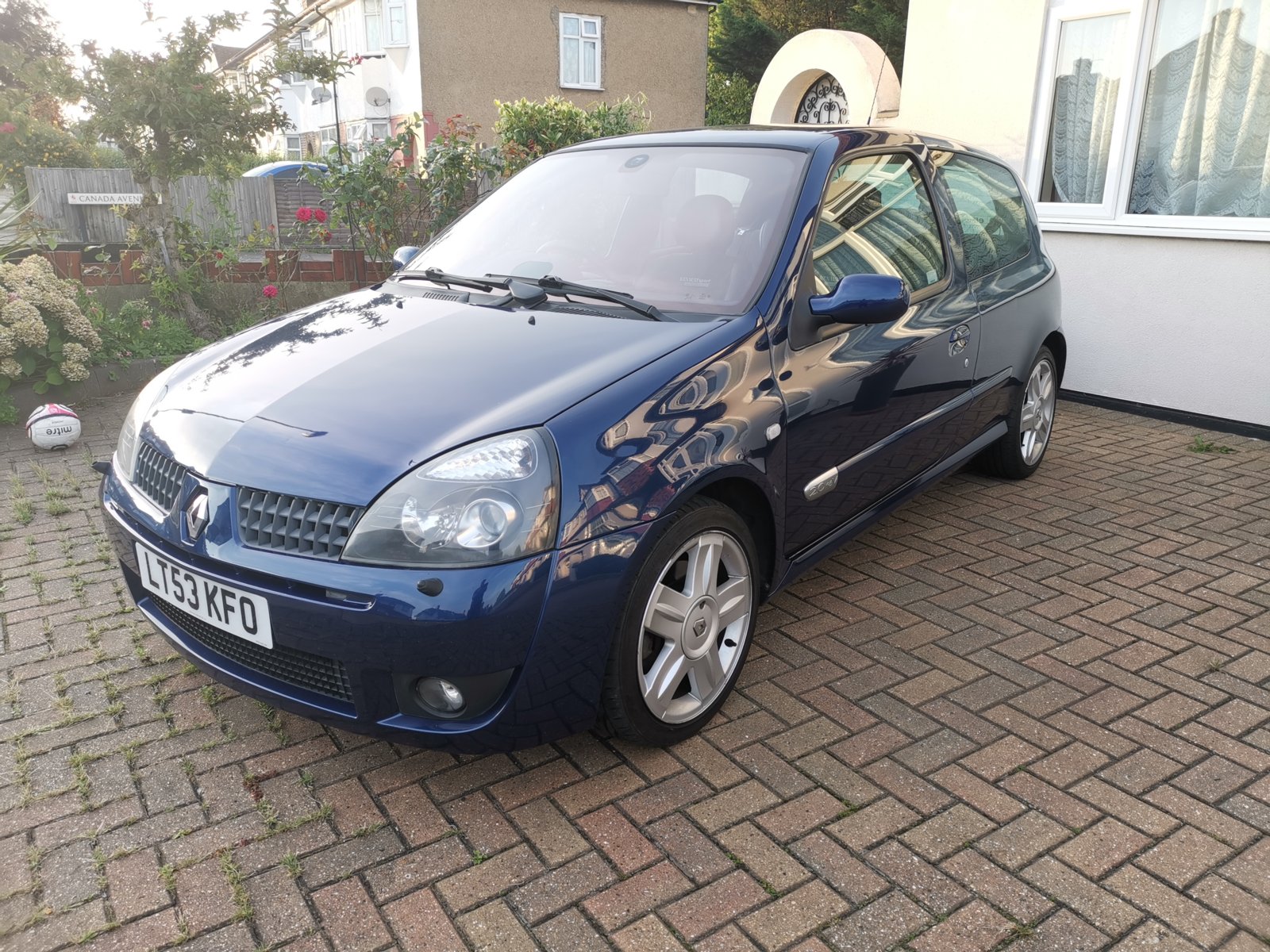 £200 later :-( and new windscreen is in!
More updates to come!