Given I have a few project threads on the go it made sense to merge these two PH1s into one thread as they both came from the same owner.
So, just got my hands on two PH1s, one Iceburg with a genuine 32k on the clock and a Titanium with 62k on the clock. The Iceburg has been parked up since 2006 and the Titanium since 2011.
Both cars are original throughout however the Iceburg was a Cat C within the first year of being on the road. I have gone over this car thoroughly for accident damage and it would have to be significant to write it off however I can't find any structure repairs/damage. Plus the panels are all original as is the paint excluding the roof. However the drivers widow has been replaced at some point as it does not carry the Renault markings which leads me to believe it might have been stolen recovered however I can't see that being put down as a C when it should be a D.
Anyhow no bother as the body work is very good for it's age putting aside some lacquer peel on the bonnet and roof. The owner I got the car from decided he would carry out a cambelt change back in 2005 and realised when it was dismantled it was past his expertise, so he simply left it parked since.
Here are some pics....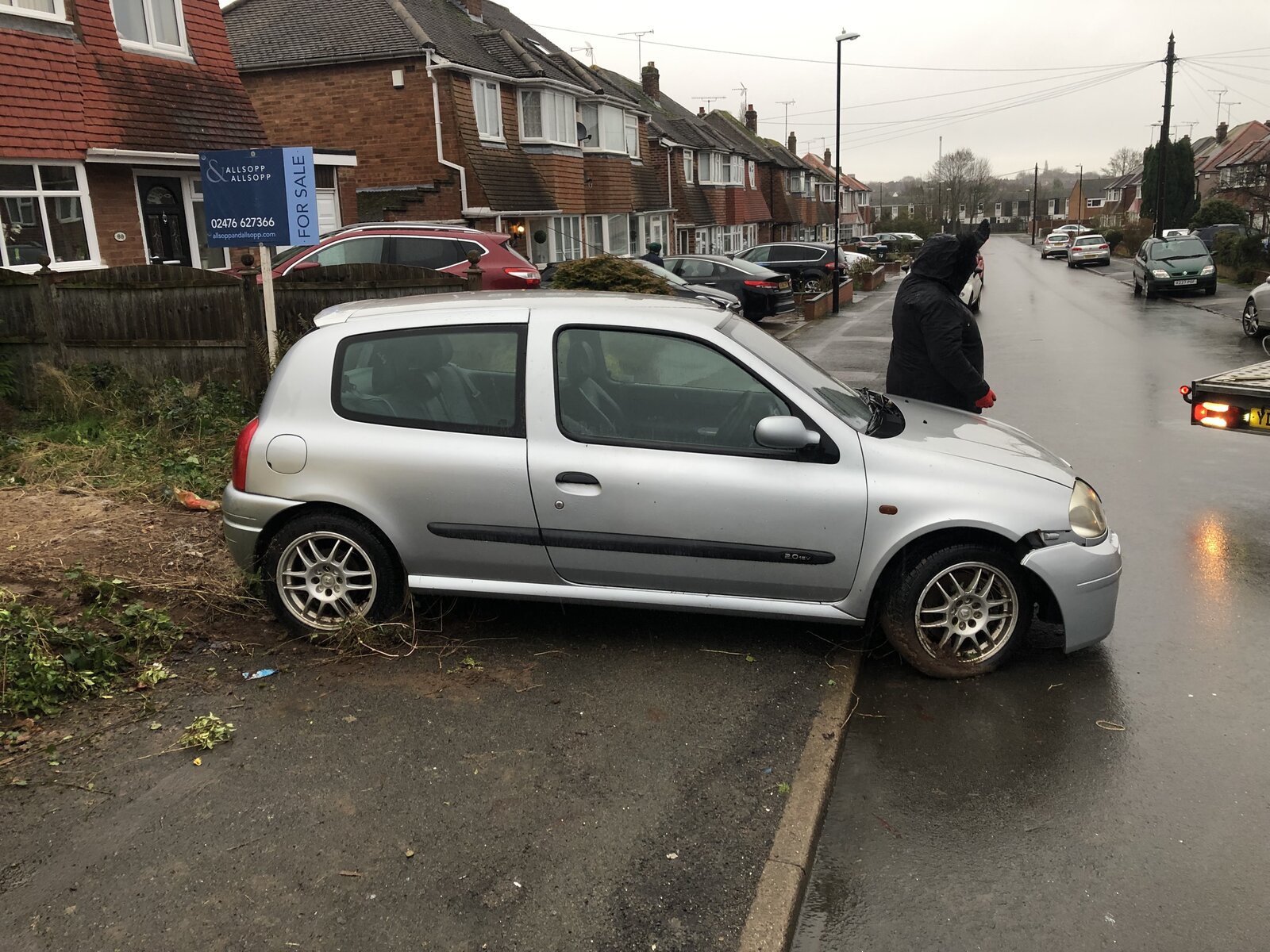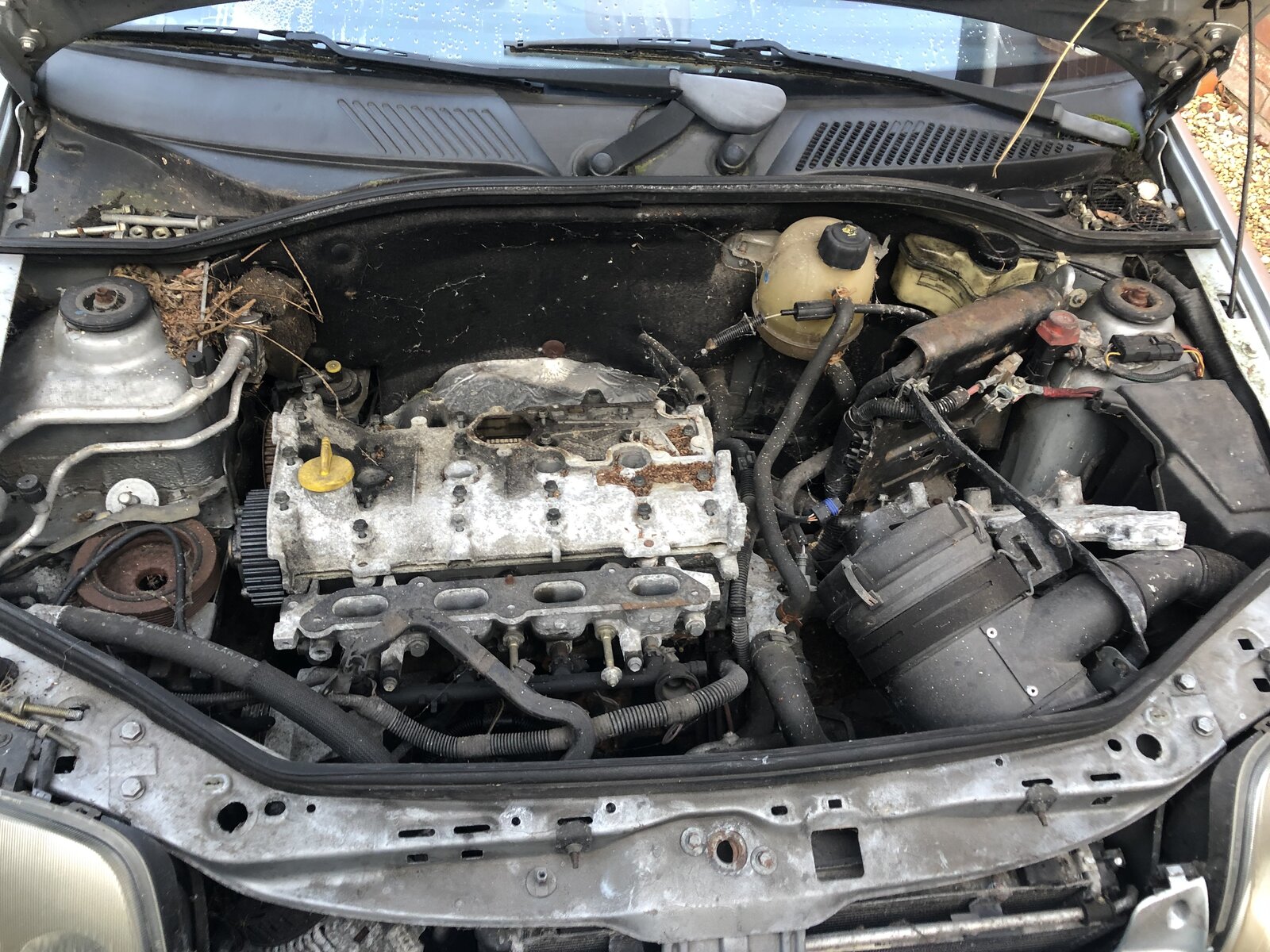 Once the car was home I gave the exterior a well deserved clean and checked the inner arches before I went any further.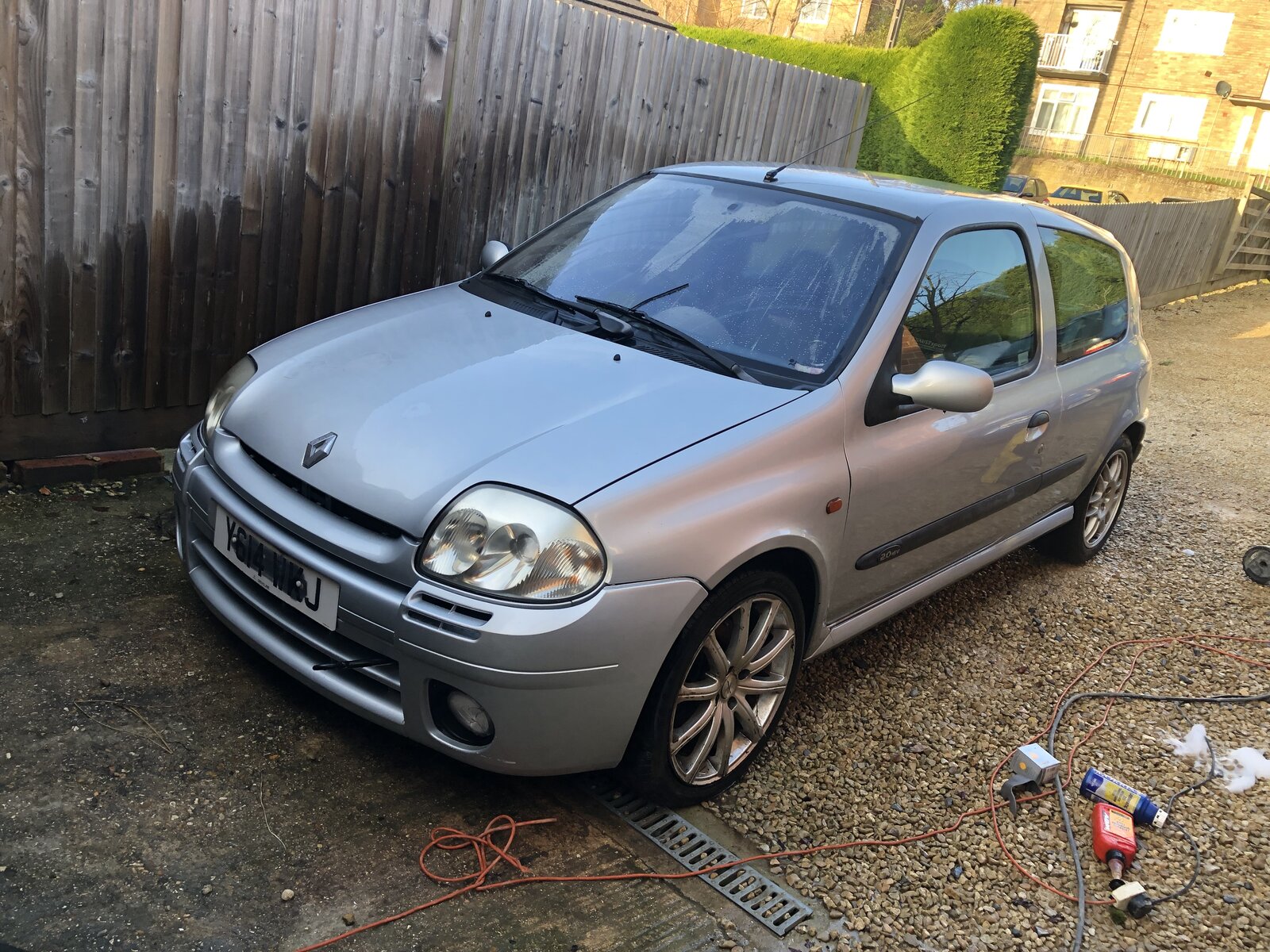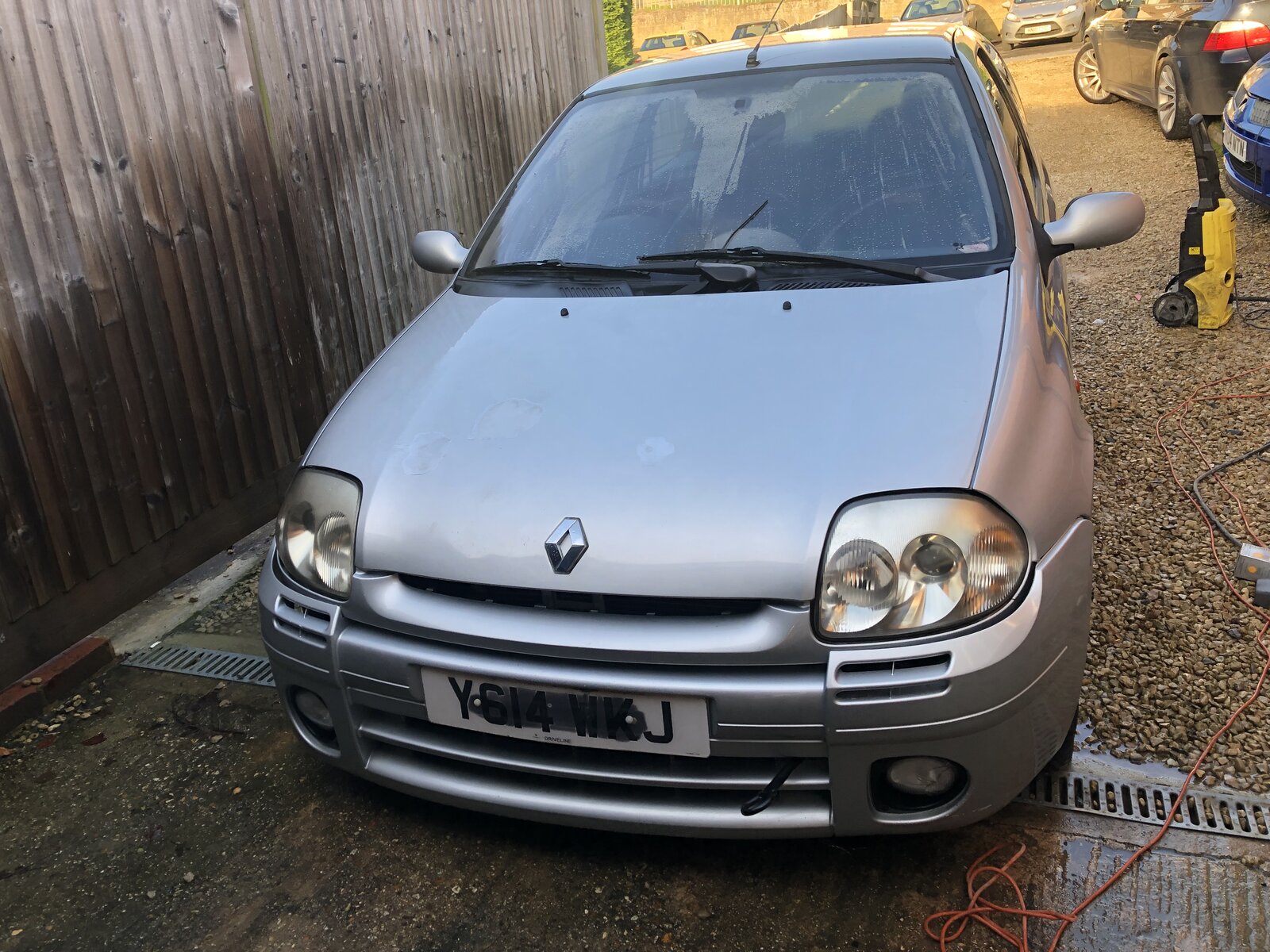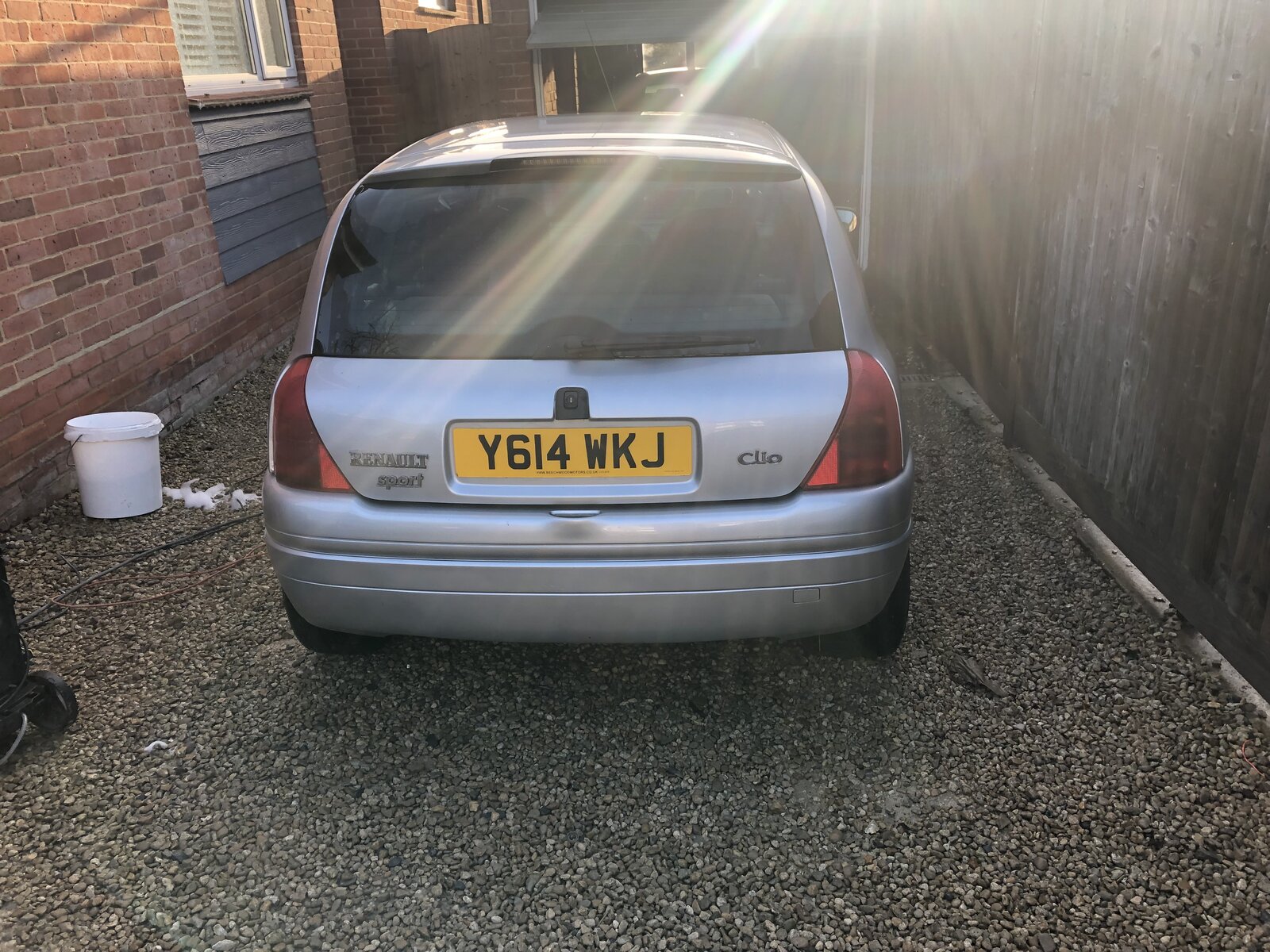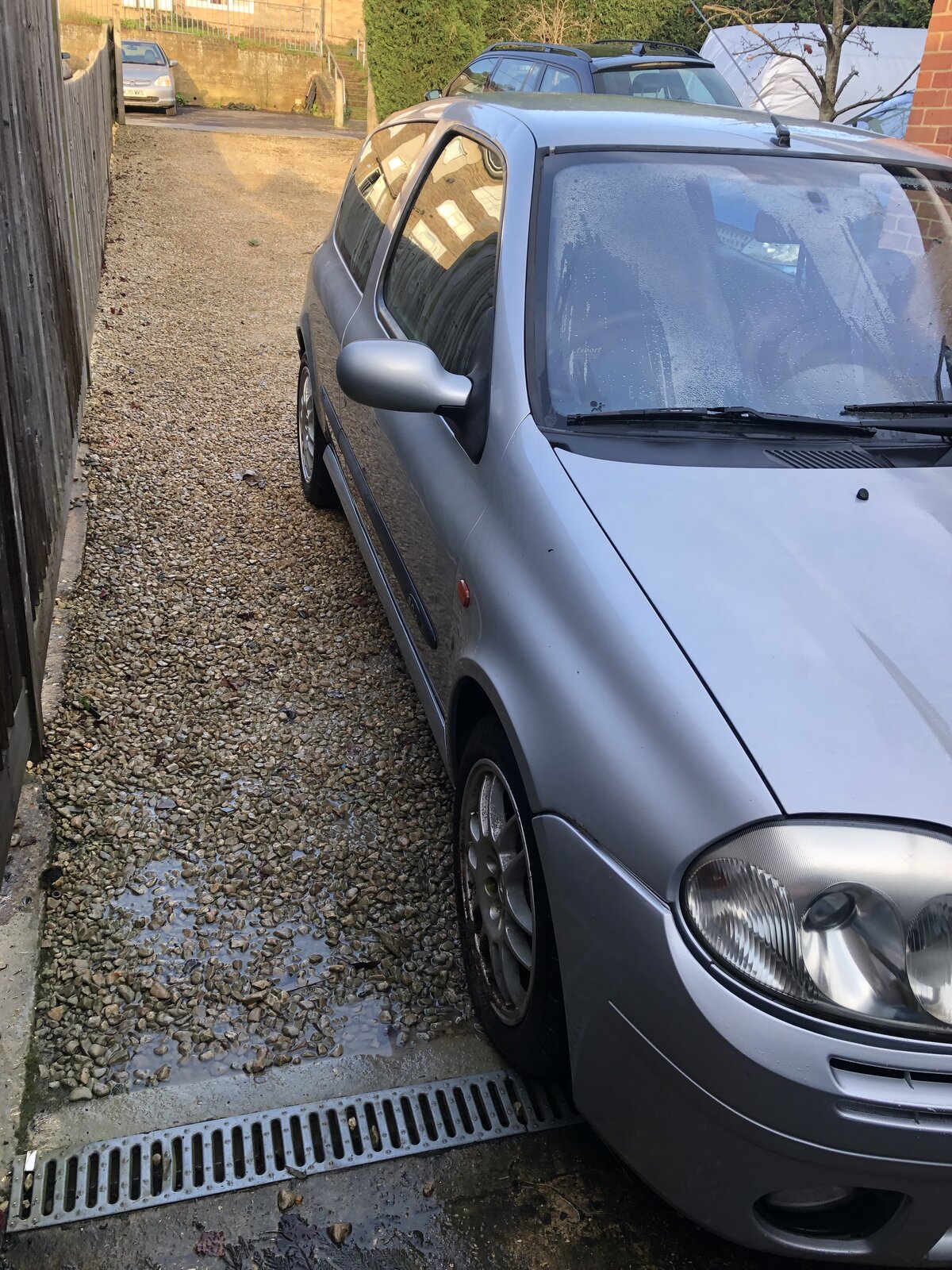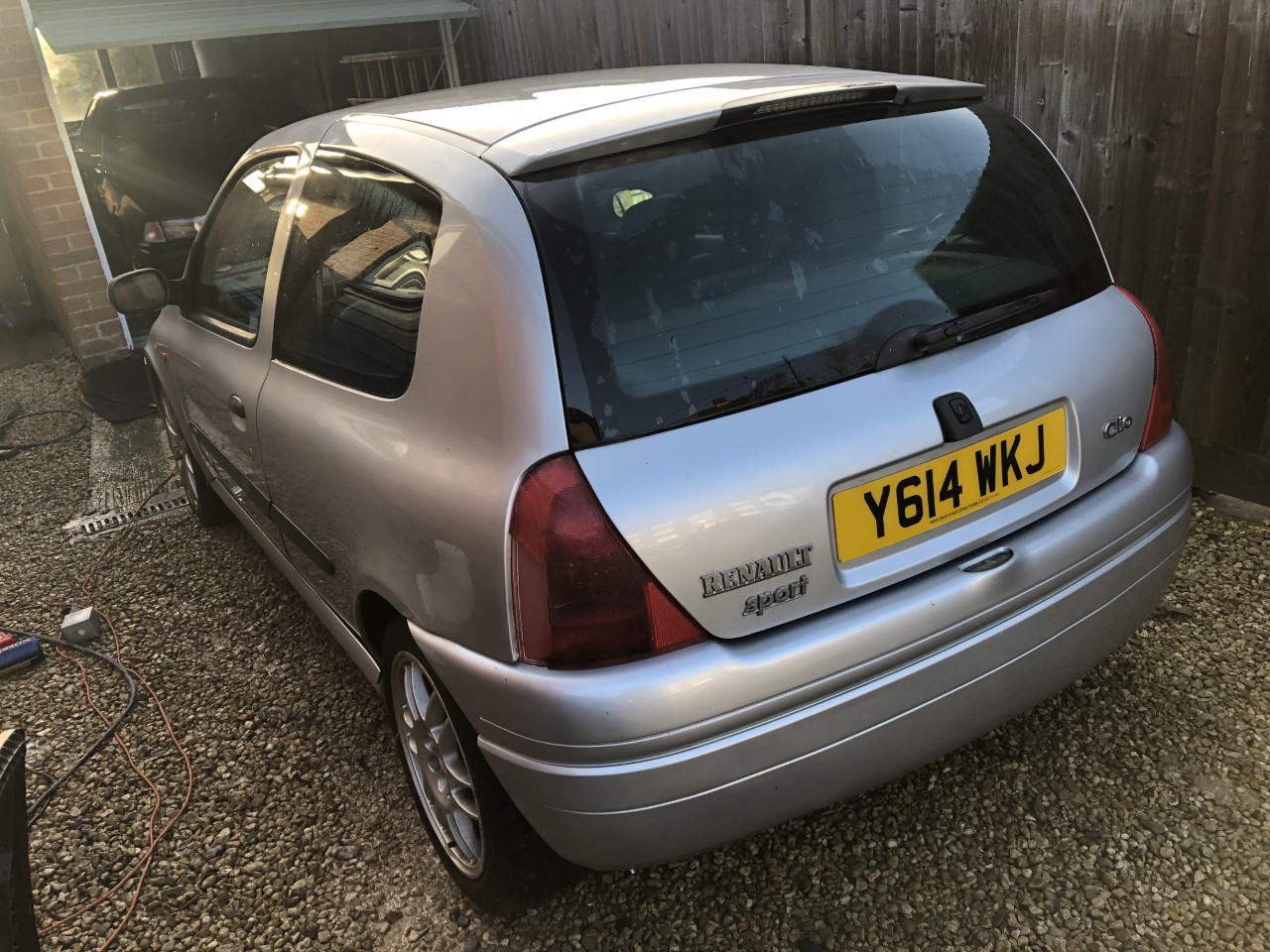 Next was to sort out the swimming in water front foot wells. Checked the outer scuttle panel drains and they were OK, moved onto the center drain and it was blocked at the bottom, once cleared waster pissed out.