Hello everyone !
I'm from France and active on French Clio forums, but wanted to come here to share with UK people because there are more non-Sport modified than in France and I'm tired to see dCis everywhere.
Please excuse me if my English is not perfect, I do my best.
I had my Clio 4 years ago and performed many mods on it since.
It was 10k miles when I bought it, now 65k miles. I perform all maintenance and mods on it myself, whereas I had not done any mechanics before.
Here's a list of the mods :
Chassis :
- Bilstein B8 - Eibach Sportline -45/-30 (had Pro-kit fitted before, but not anymore rake with these...)
- Front and rear OMP strut braces
- Front camber correction bolts and rear camber shims (-1°30' all around)
- 16mm Bratex hubcentric spacers all around, nuts and studs
- dCi anti-roll bars (thicker than stock 1.2 16V ones)
- Rear brake discs system from dCi 100
- Front Brembo Max discs - Black Diamond fast road pads all around
Engine :
- Green Wind forced intake
- Toyosports oil catch tank
- Oil temp gauge
- KTR supersports stainless stealth catback
- Kangoo subframe skidplate
Inside :
- Recaro Trendline buckets from RS2004 Team
- RS1 ball gear knob
- Full led white lighting with glovebox light and second boot light
- Pioneer self-amplified subwoofer under driver's seat
Outside :
- RS1 OZ F1 15" alloys
- Black surrounding halogen headlights
- Philips X-trem vision low beam bulbs
- Nokya high output yellow foglight bulbs
- DRLs using high beam at low power
- Front splitter
- Aero wipers
There would be way to much pics if I showed every mod, so don't hesitate to ask for pics if you want.
Still have some plans for the Clio, it never ends...
But not sure to do everything, it's more a wishlist than an to do list.
Some stickerbombing, sunroof, dice valve caps, Cup spoiler, automatic AC conversion, slight tinted windows, team heko deflectors, OEM mudflaps, roofbars...
And now some recent pictures of my Clio :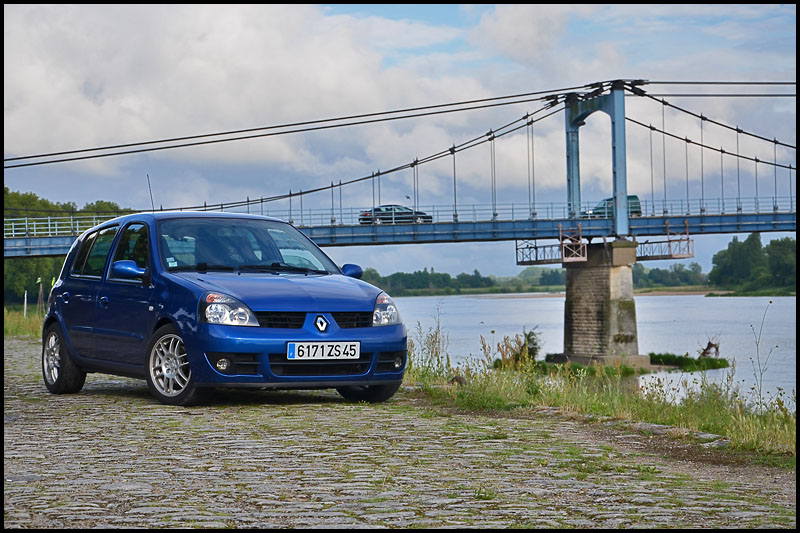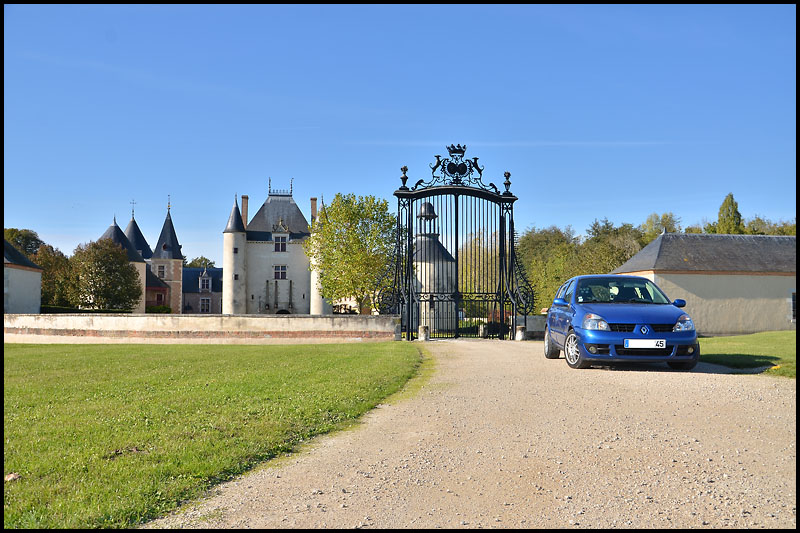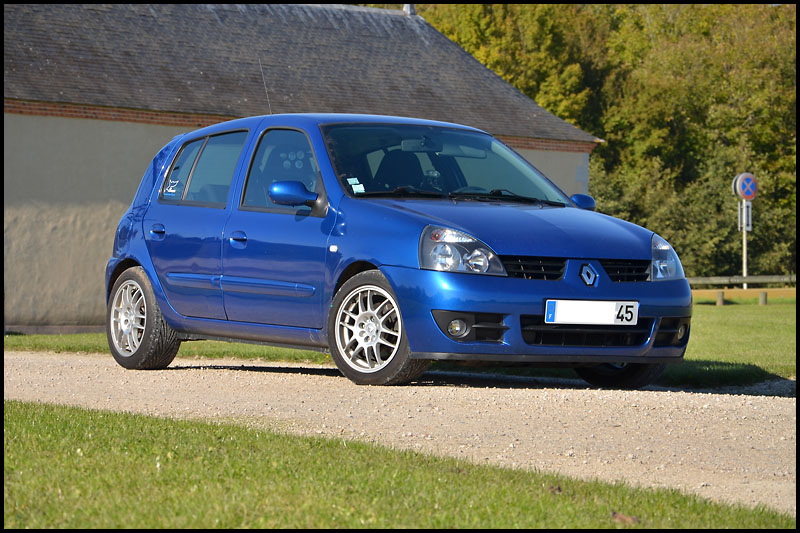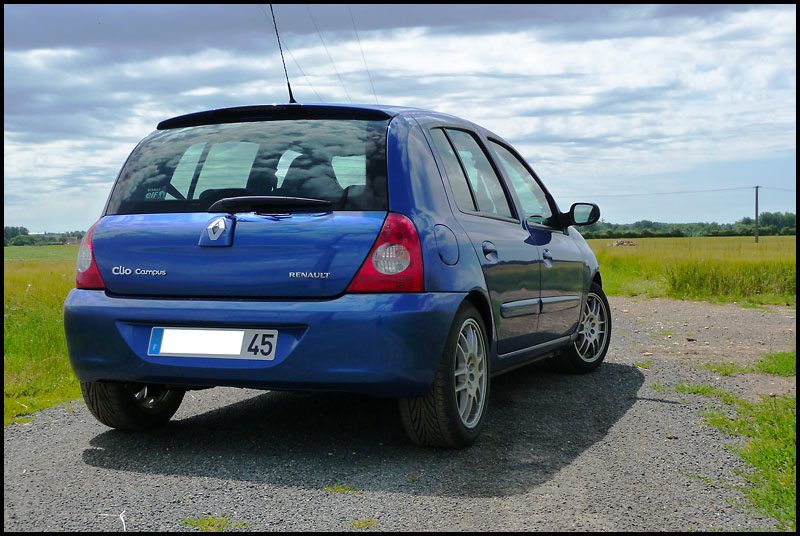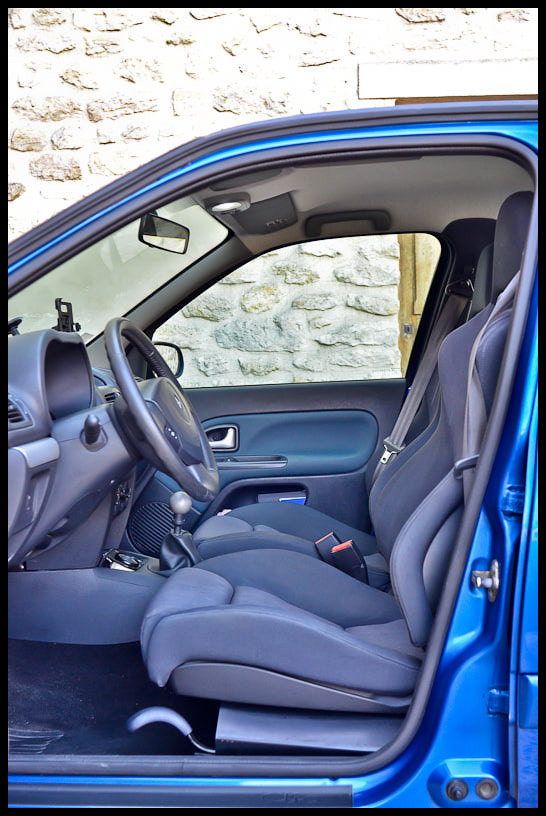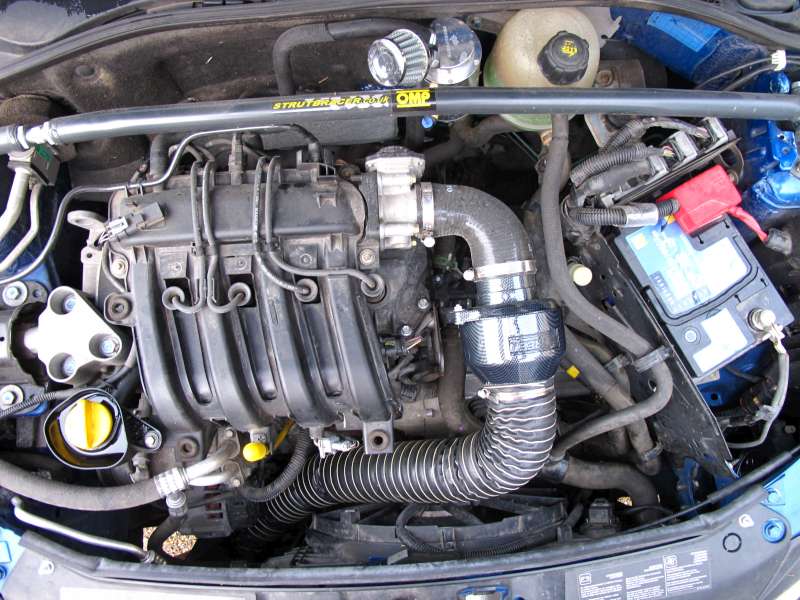 ​
Cheers !