Hi everyone,
I've been lurking on the forum for a little while and asking the odd question. I thought I might do a thread on my 172 cup so here goes:
I bought it new in November 2002 and paid £11653. The car came from Milton Keynes and I was surprised that the guy who delivered it just drove it over rather than trailering it so when it turned up it was filthy and had a few miles on it already. Cheeky sod even asked for a lift back to the railway station. Here it is on day 1: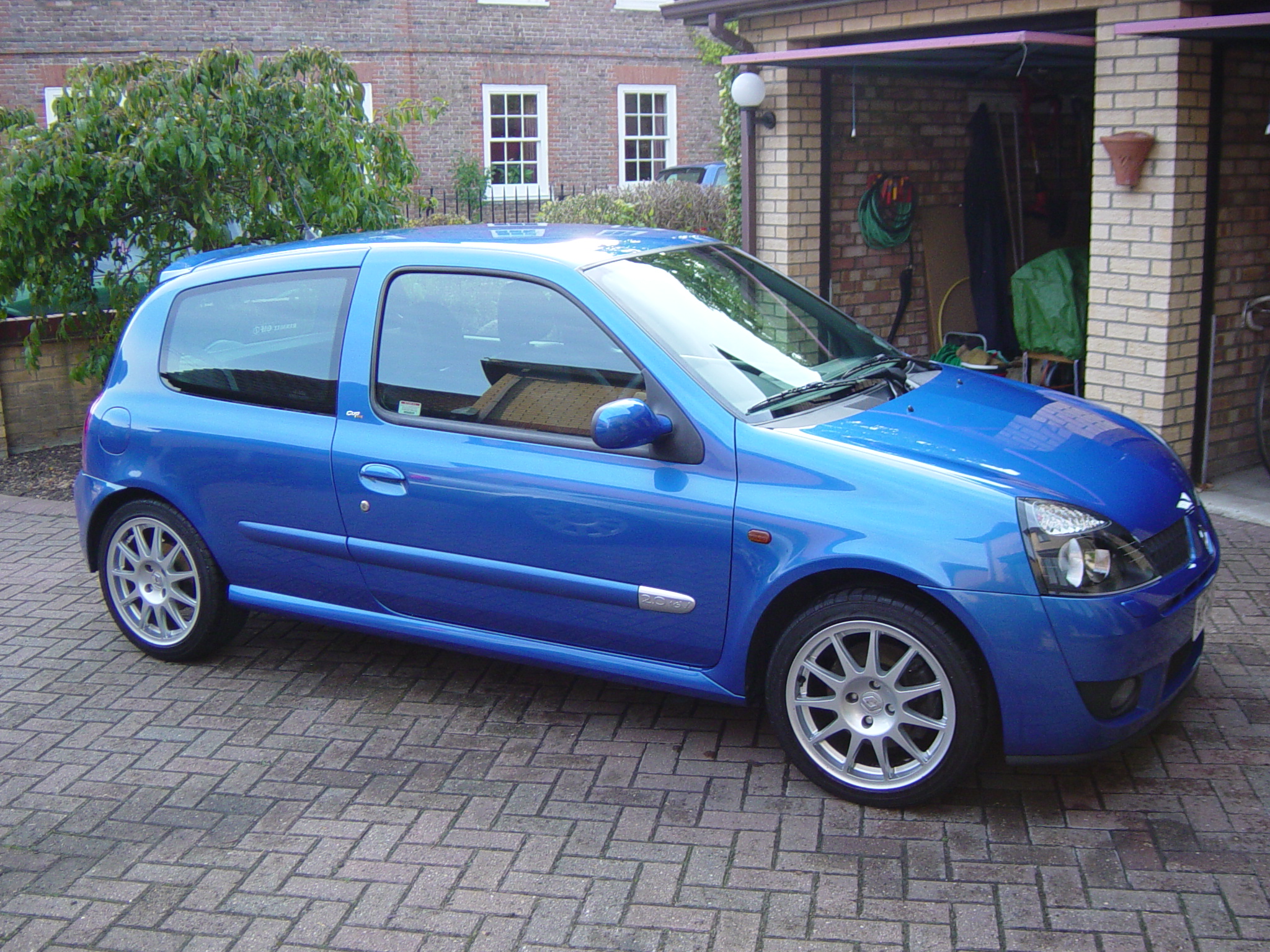 I'd come from a background of classic minis and sold a 1996 Rover mini cooper to get the Clio. Kind of wish I'd kept it now, the price of those have gone mad.
I used it as my daily for about 15 years and apart from it shedding its exhaust every now and again I had no trouble with it until at about 120K the cambelt slipped and all the inlet valves got bent. I'd foolishly been holding off getting it done to combine the job with a service and it had gone a couple of months over the belt interval, an expensive lesson. I had the head rebuilt and had another 20 odd thousand miles before it developed a misfire which proved a bit difficult to diagnose so I tucked it away in the garage and bought a 2008 Civic Type R FN2 (cracking car, don't care what people say about them!) And there the Clio sat for 2 years until I decided to get it back on the road.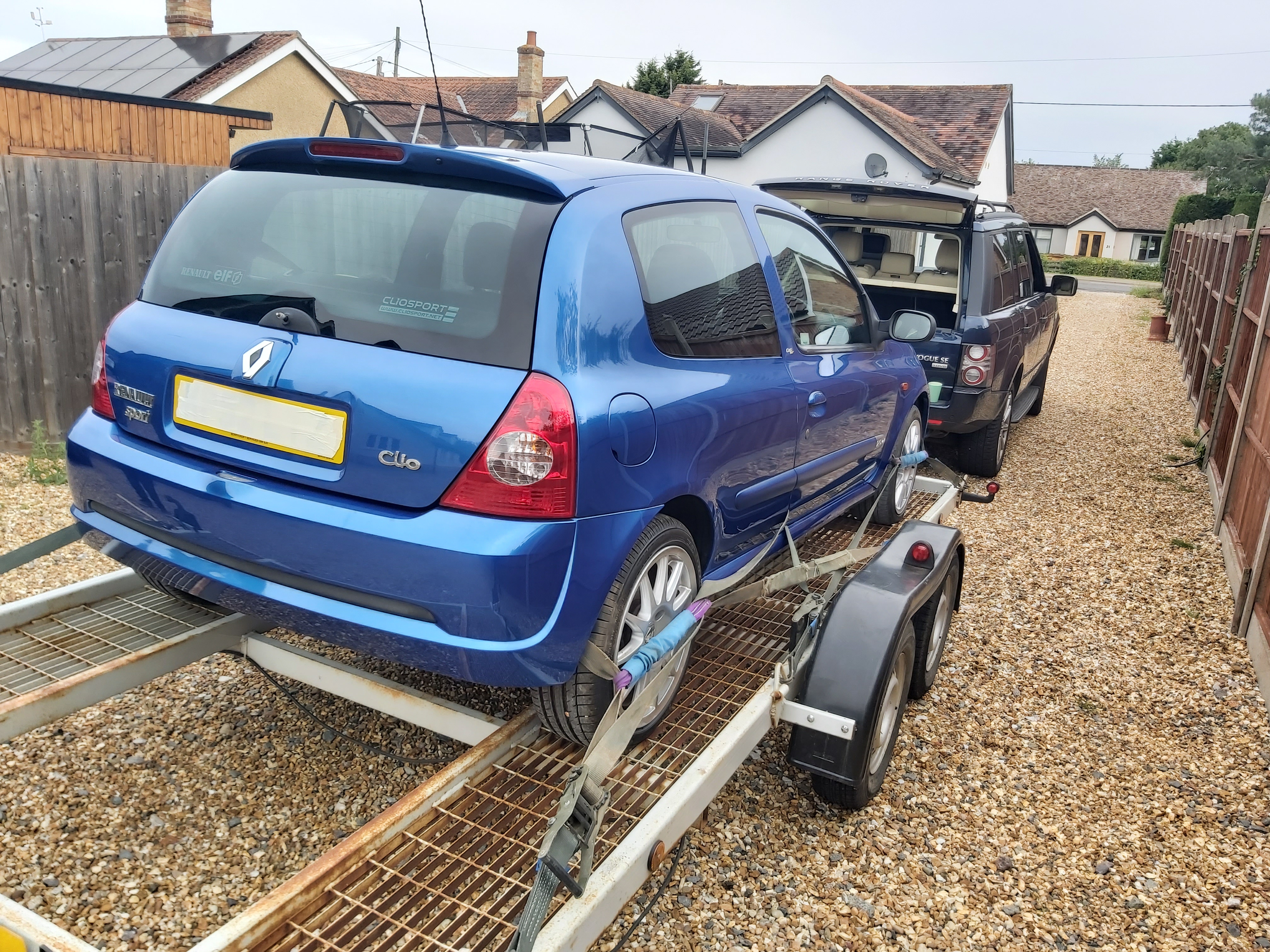 Off it went to AW Motorworks and Alex did his magic. It's had belts and dephaser, rocker cover reseal, gearbox oil, new sump and seal, PMS exhaust amongst other things. I drove it home with a massive grin on my face. I've since fitted the obligatory Fabia splitter, new boot struts and have been giving it a real good tidy up including a headlight restore.
The plan is to keep it as original as possible as a weekend toy, although some tasteful mods might be in the pipeline. Aswell as the PMS exhaust, which sounds great I'm thinking Cooksport lowering springs which I'm told improve the look and handling.
Next years jobs will be new front tyres (recommendations please for a good summer tyre, got ps4s on the Civic), track rods and a new clutch. It's never had a new clutch and sits on 159K which I think is good going?! The release bearing is noisy now though.
I've found some of the dreaded rear arch rust so I'll have to deal with that soon, I'm not confident to deal with that myself, so I'll probably refer it to a specialist and maybe get the front bumper and bonnet resprayed at the same time. If anyone can recommend a decent body shop in the Cambridge area I'd be grateful. Theres also a few dents and dinks which need doing, but they are well down the priority list.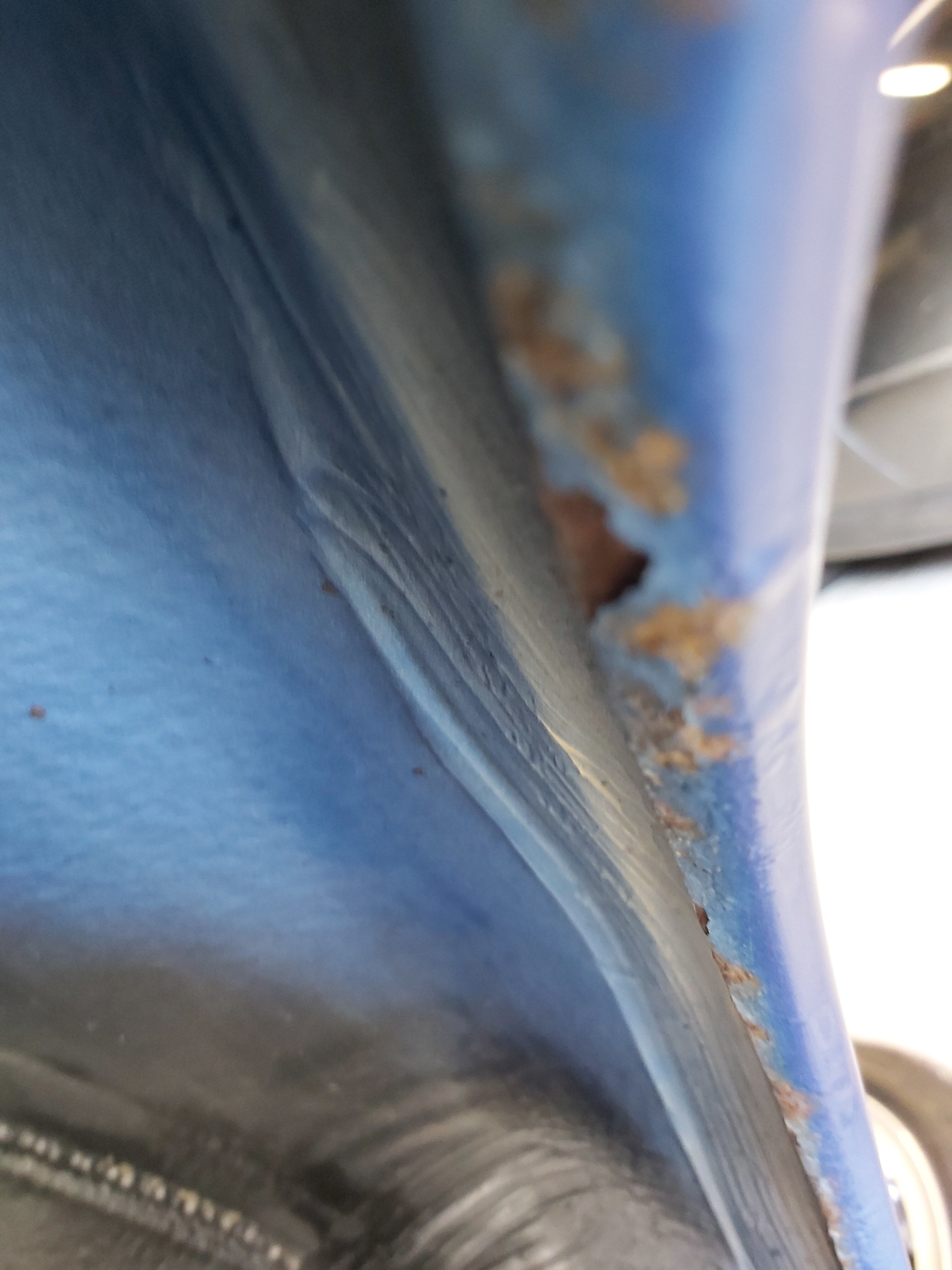 I'm so glad I kept hold of this one, it's such a fun, honest car to drive, when I was debating whether or not to plough the money into it, just about everyone I spoke to said just do it. Looking at the numbers of these left I think it's well worth keeping another one on the road, especially as close to original as possible.
I'm sure I'll have plenty of questions over the coming months so apologies in advance for that but I've already had such a lot of positive advice on here I might aswell carry on.
Anyway, heres a couple of pictures as it stands now, thanks for reading.
Ian