Yes I know a lot of you didn't like it when I chose it but hey ho I think I'll just stick up a thread here for comments on what I'm doing. It is a marmite car very much so, but I enjoy driving it and changing it's appearance as I did my Clio.
So here goes, I bought the car back in August 2012 after getting rid of my Clio. Yes it was a sad day but it was beyond it's best I needed something more reliable. So off I went and found the following Astra. It's a mear 1.4 SXI but still a nice looking car.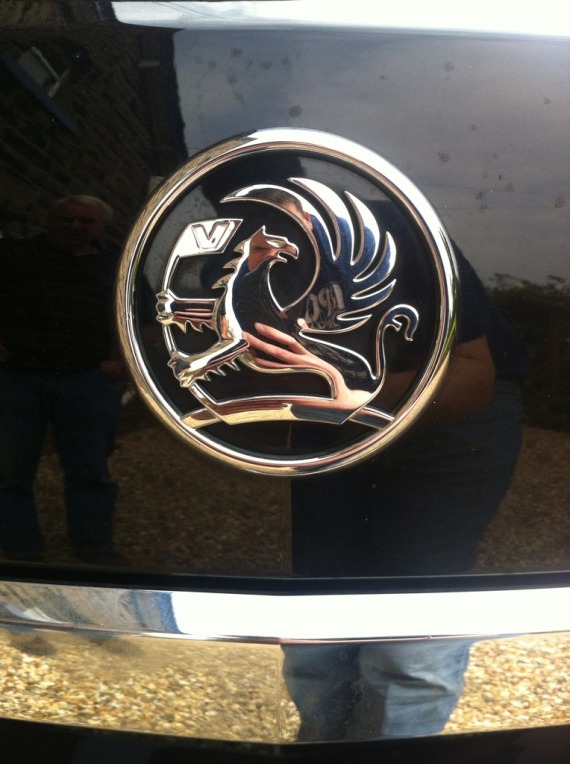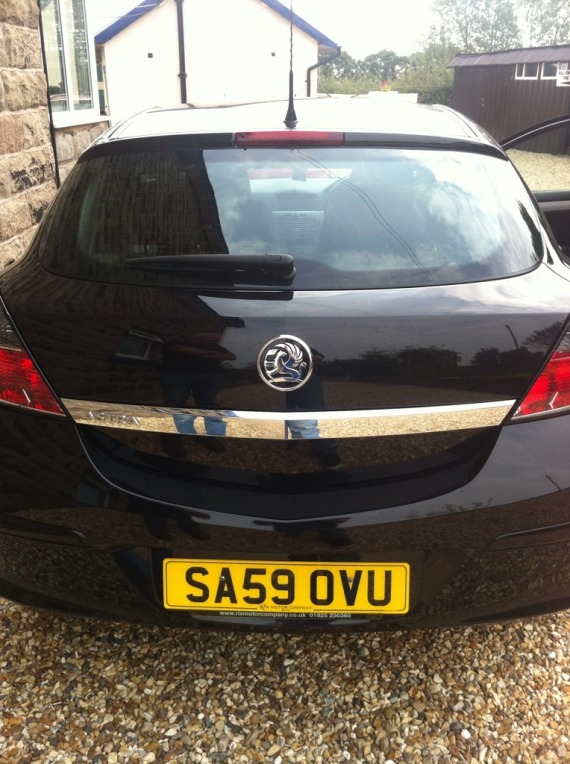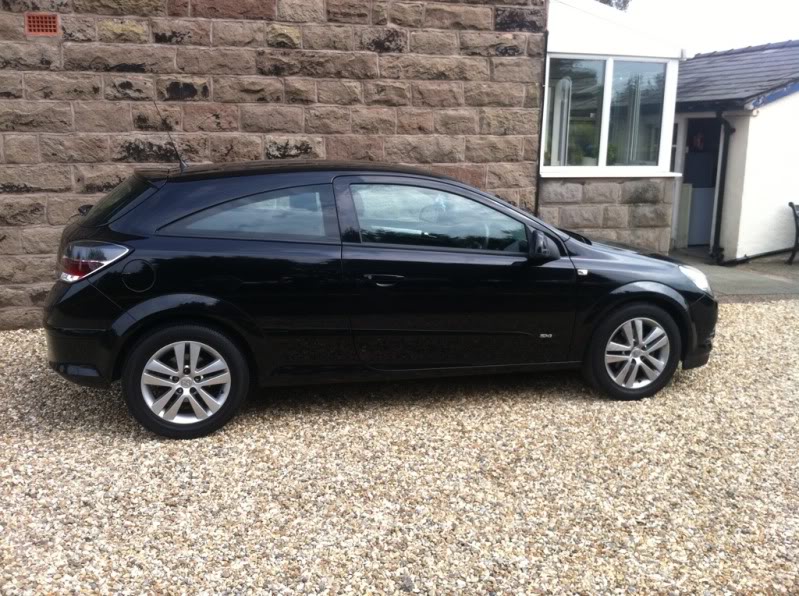 That's a week after I recieved it. As standard as they come, 1 previous owner (a lady) it had 25k on the clock and had 2 services fully stamped by vauxhall. All for £7,500 including GAP inurance.
So I'm not one for keeping a car standard, first to do was de-restrict the airbox (no pics) and fit a VXR intake. After this came blue interior light: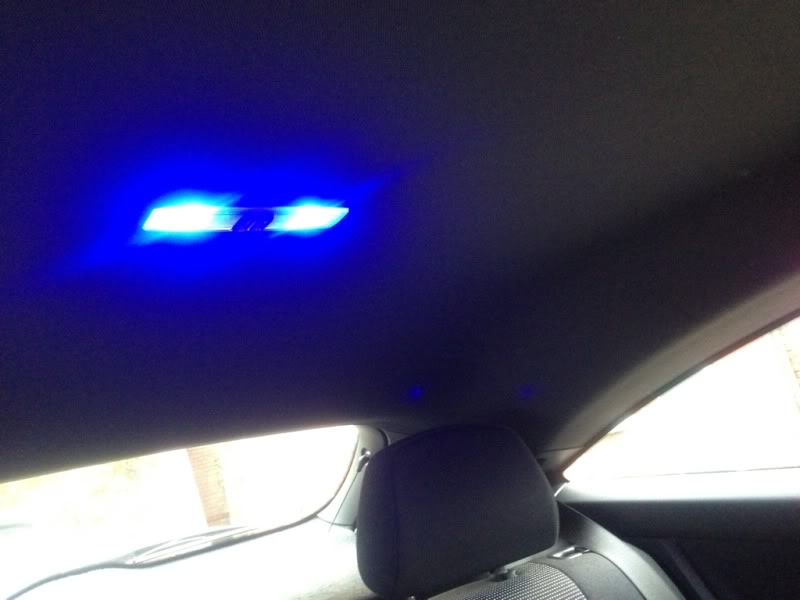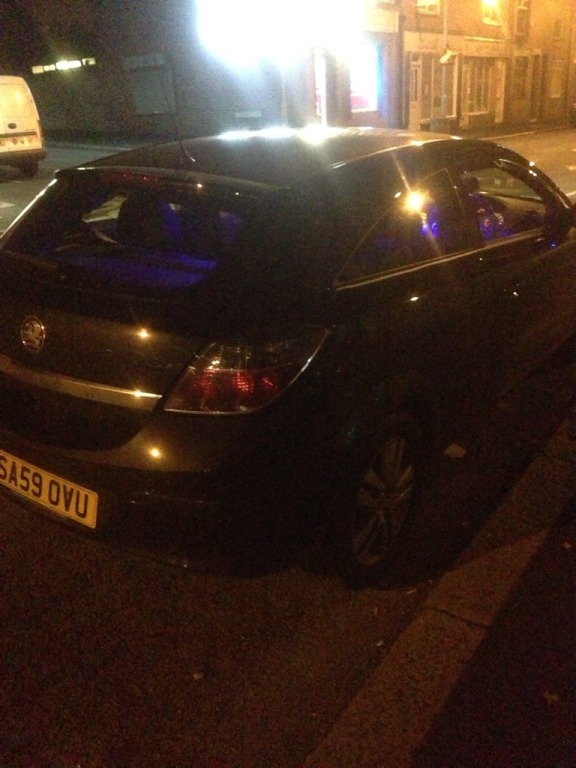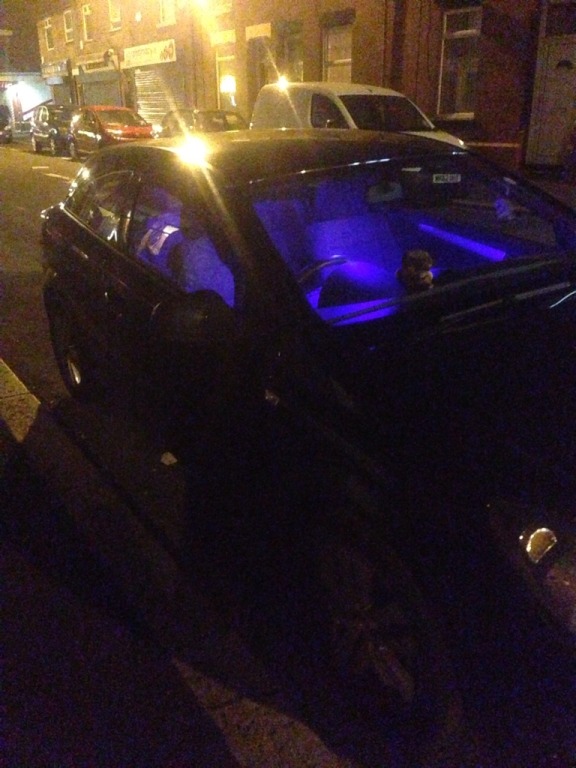 So with that done I set about drooling over the Irmscher website at all the parts and then cringing at the prices. Off to fleabay I went and found this little gem of a bargain, I wanted the Irmscher rear diffuser but being £230 without paint I decided this is not for me a quick browse on eBay and found this: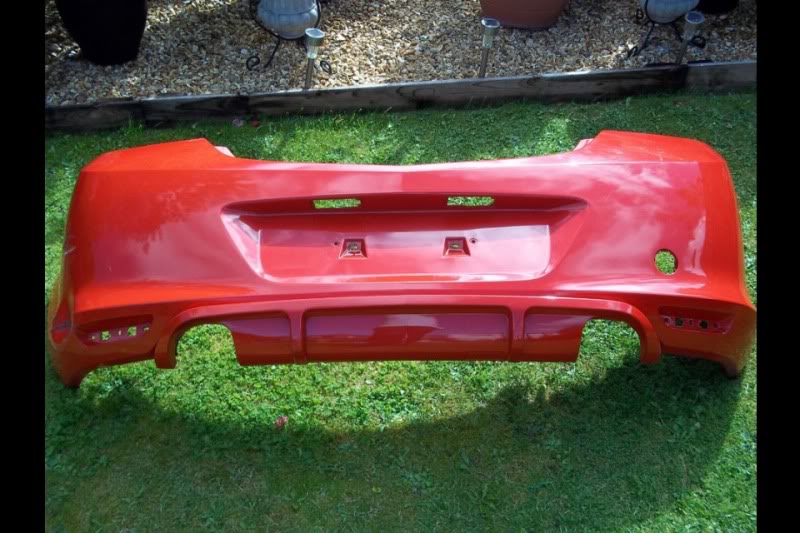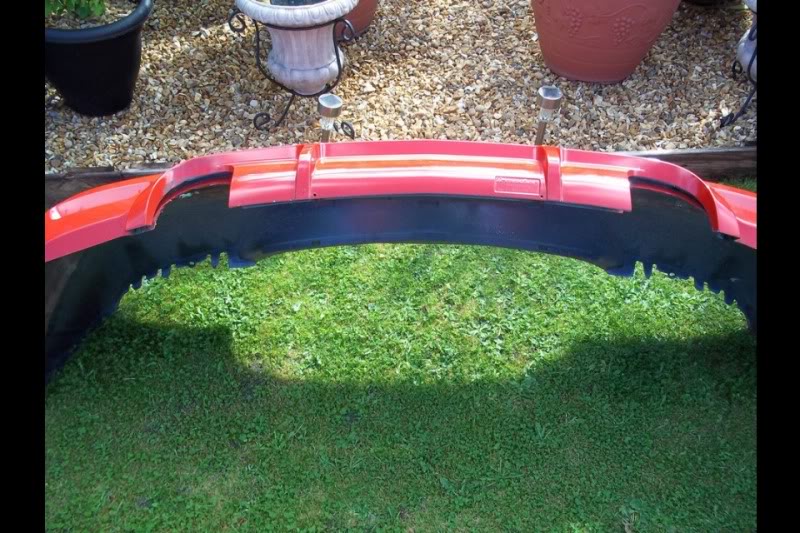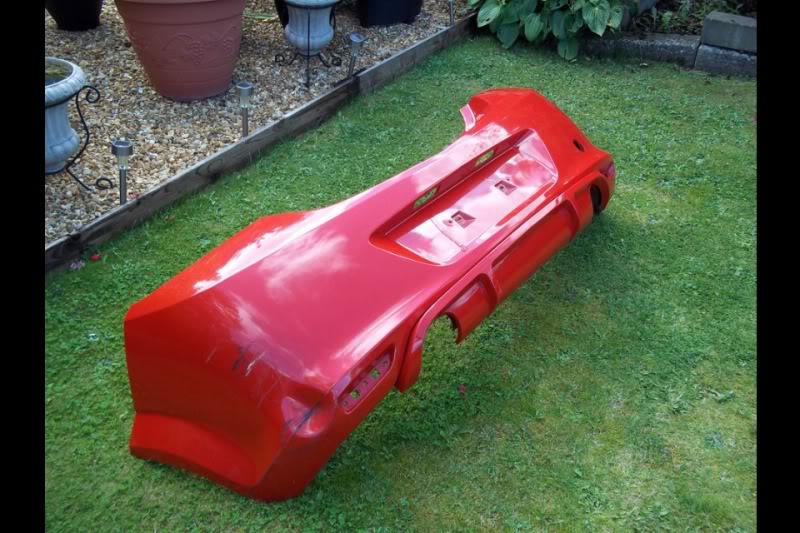 Yeah it's damaged but easily repairable for a body shop, smoothed rub strips and that all important... diffuser! All this for £70 delivered.
So now that I have that in my grasp (I'm still saving up for the paint shop) I went to pick up a VXR cat for a mate and thought I would take some random quick shots whilst I was bored waiting for the guy to show up.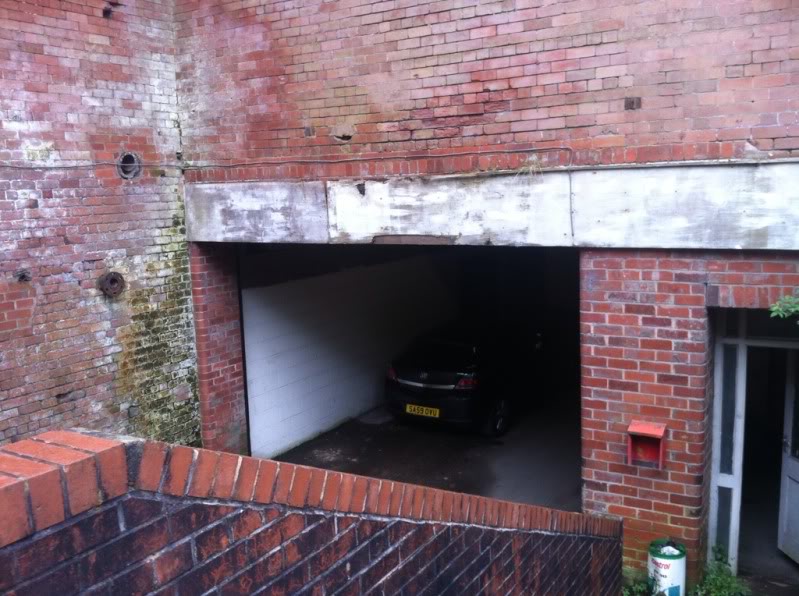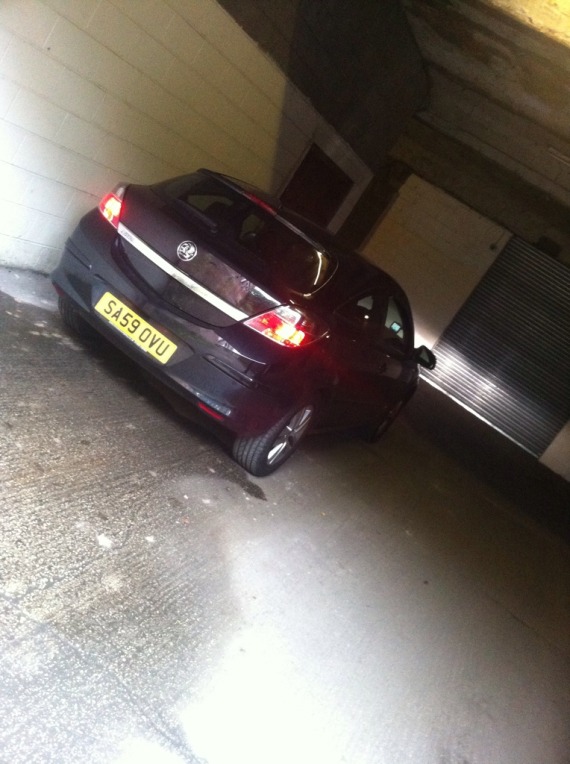 *Far from a photographer I may add.
Then I browsed LMF and bought one of these aerials in annodised blue (my theme is blue and black you will see)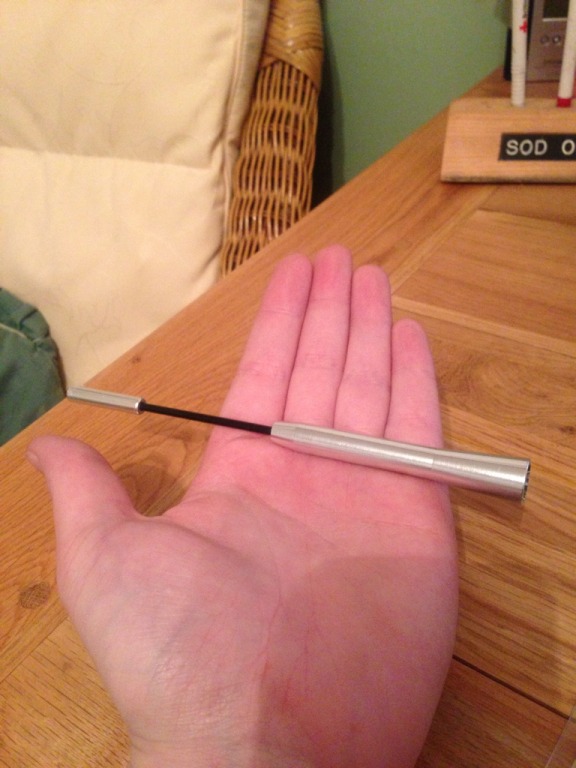 So the paint although in very good condition went for a detail with my friend in Lymm took him 6 hours but I will let the pics do the talking (sorry no before pictures).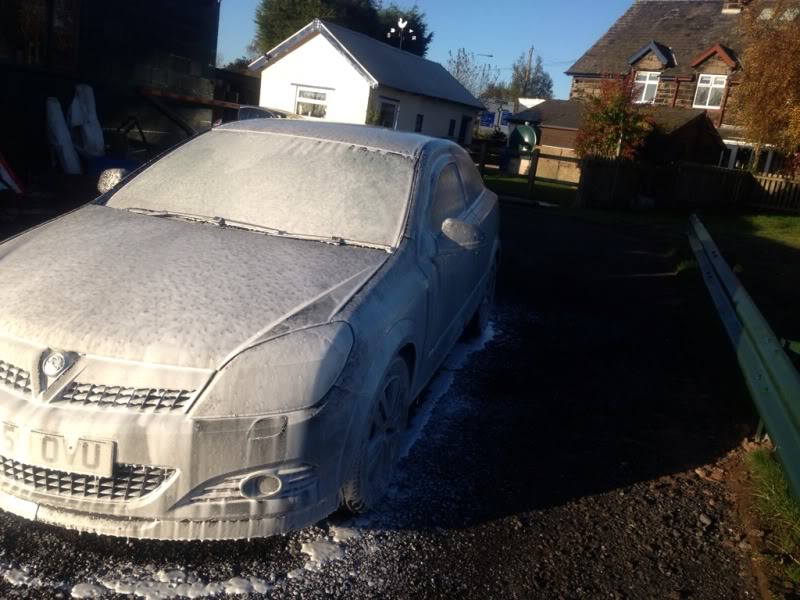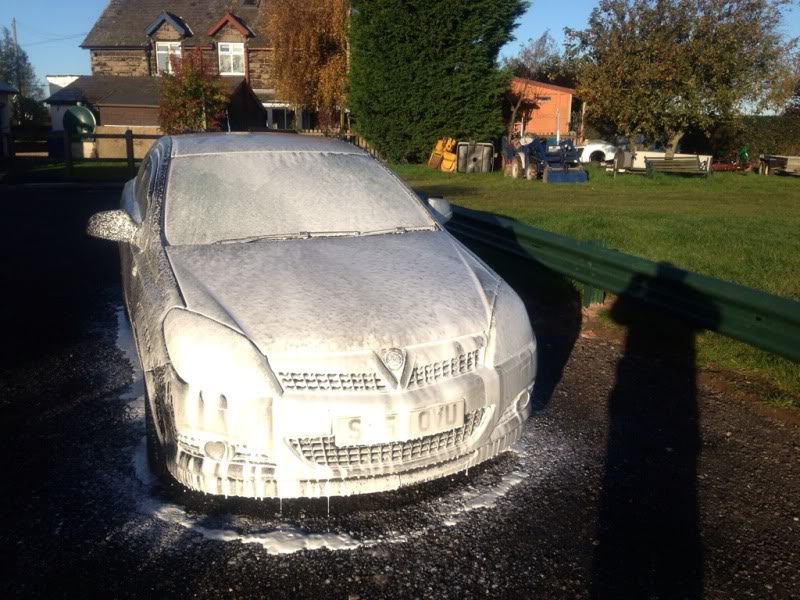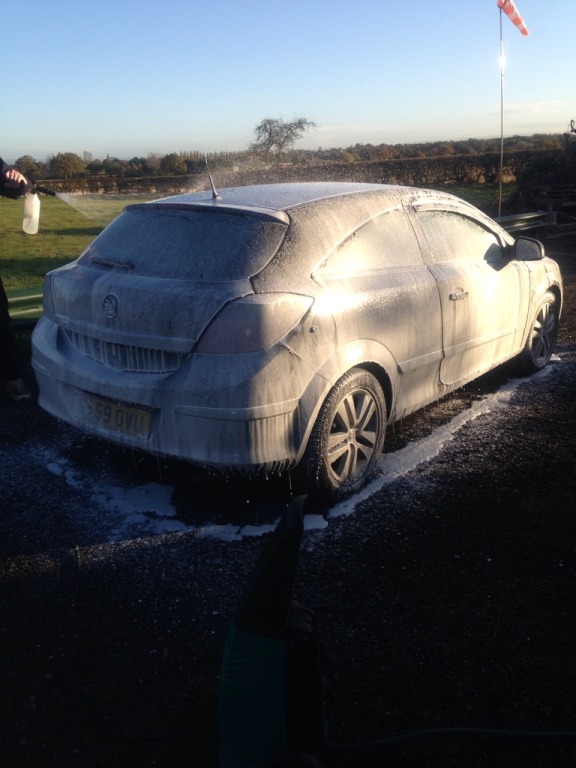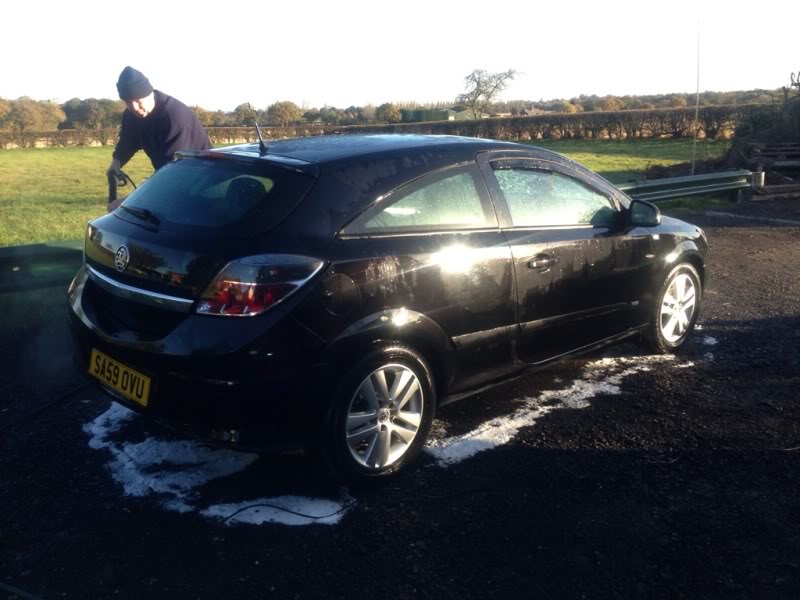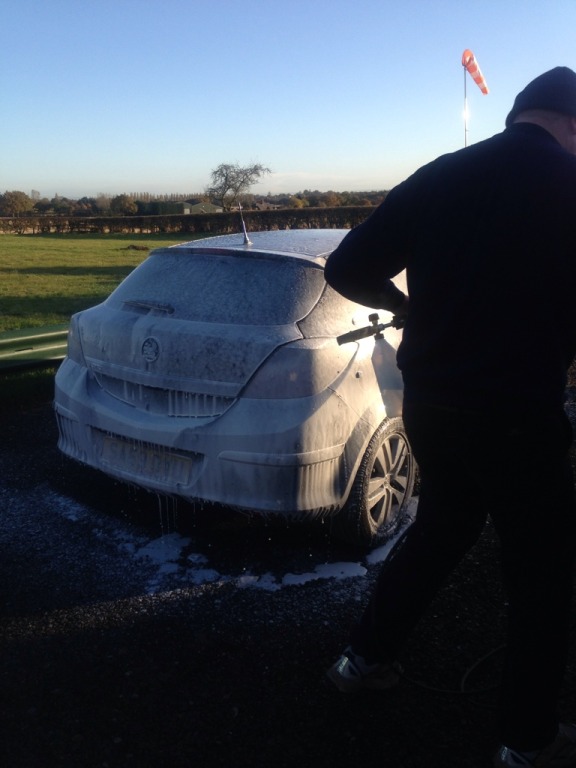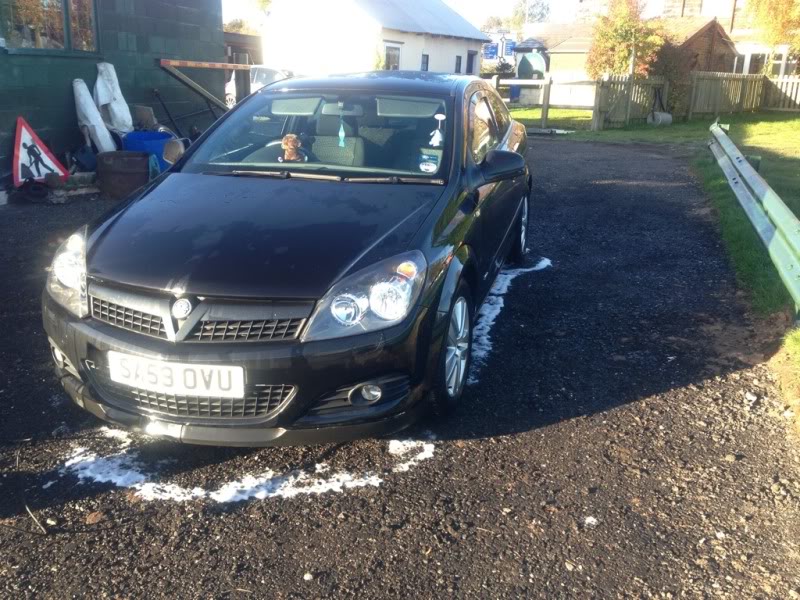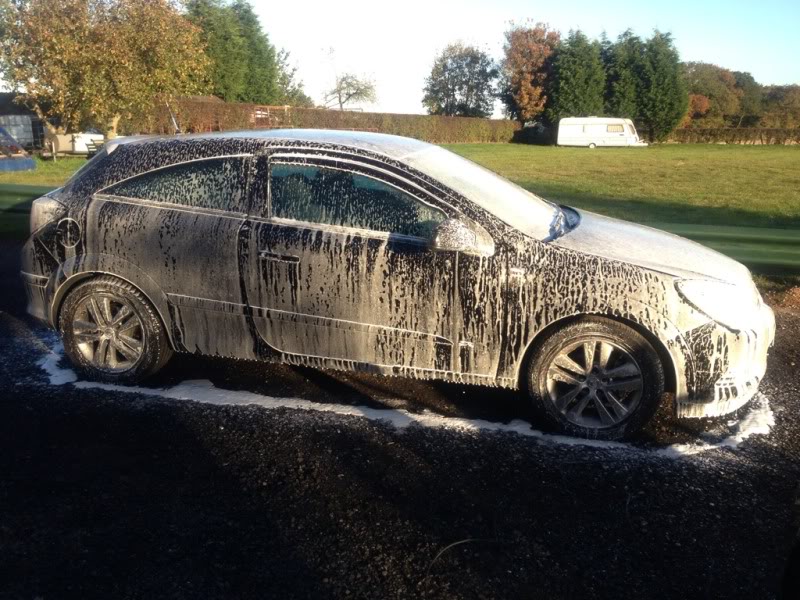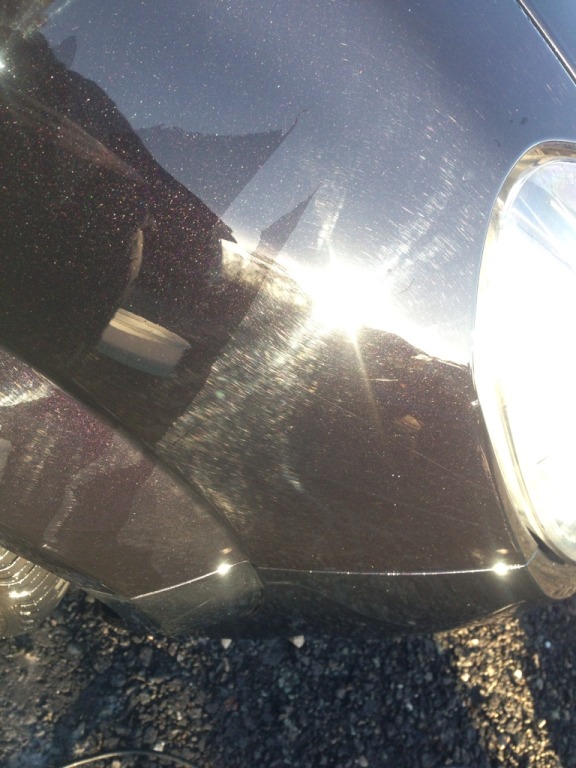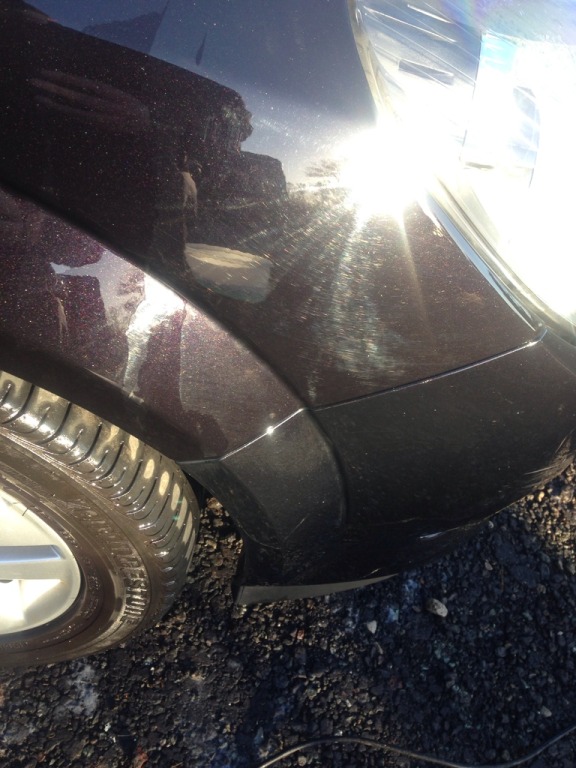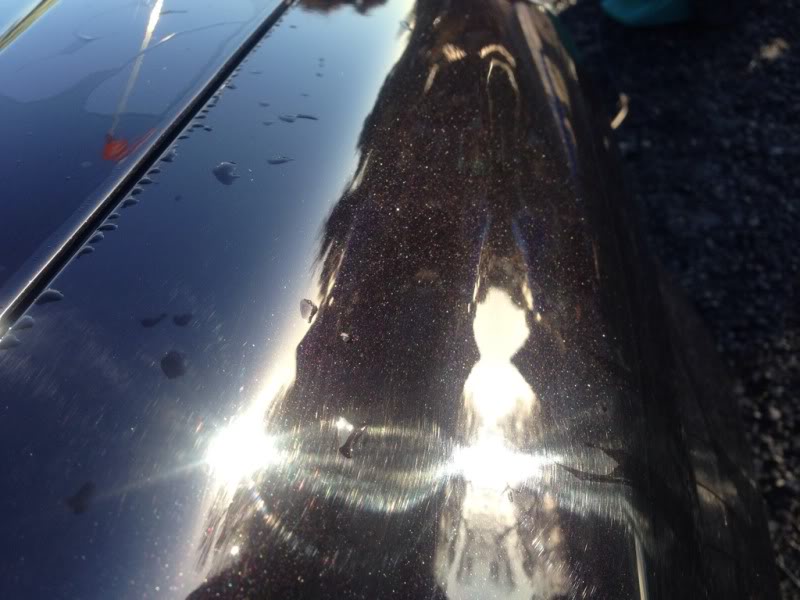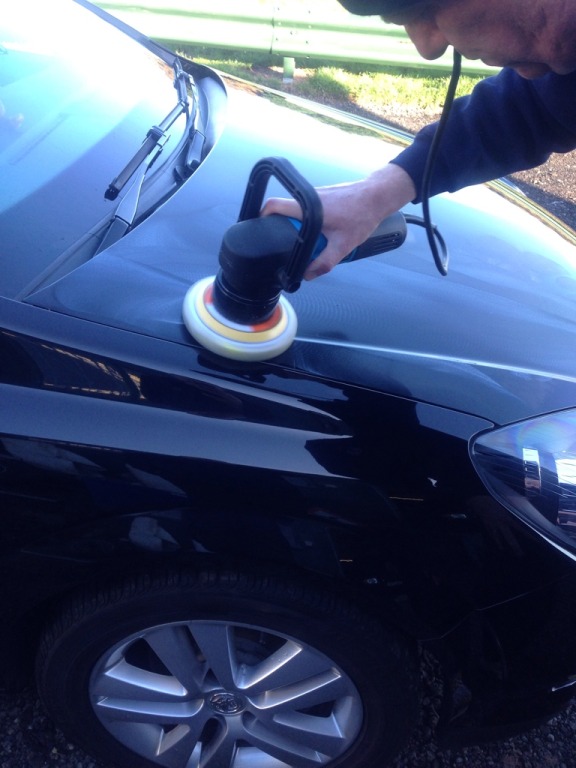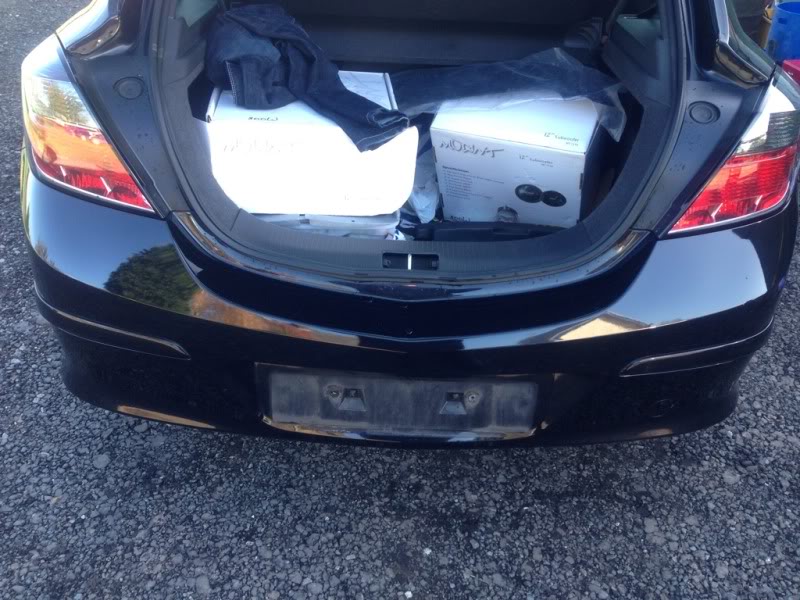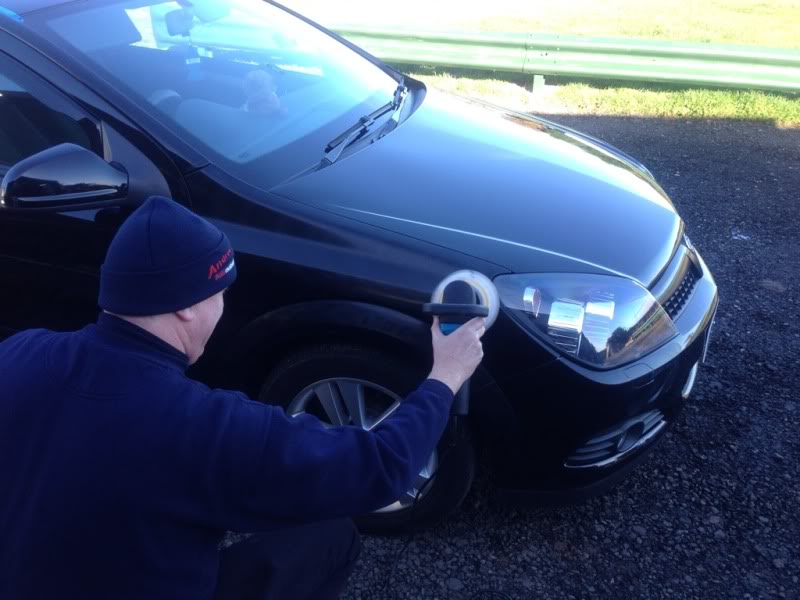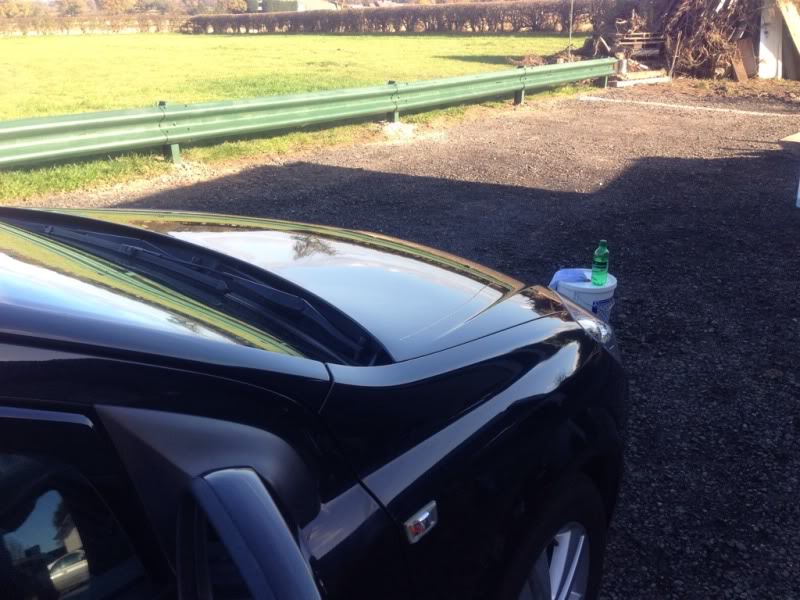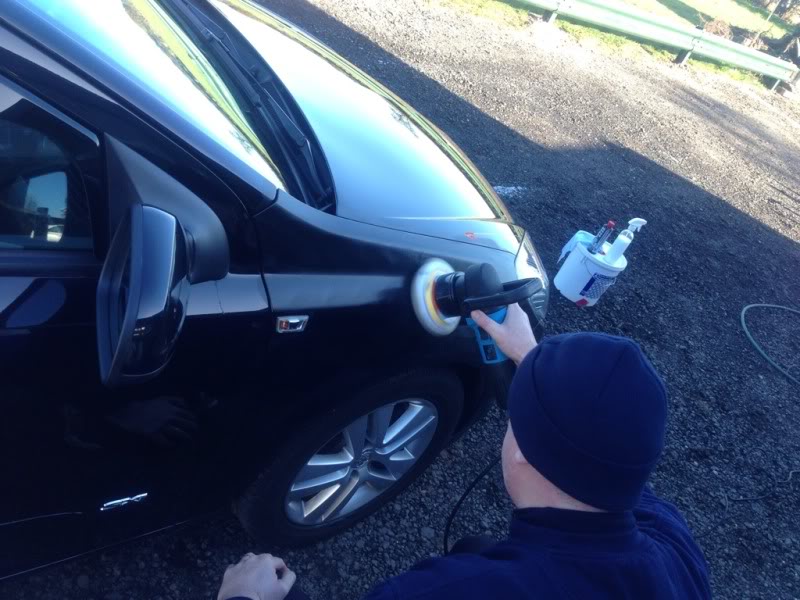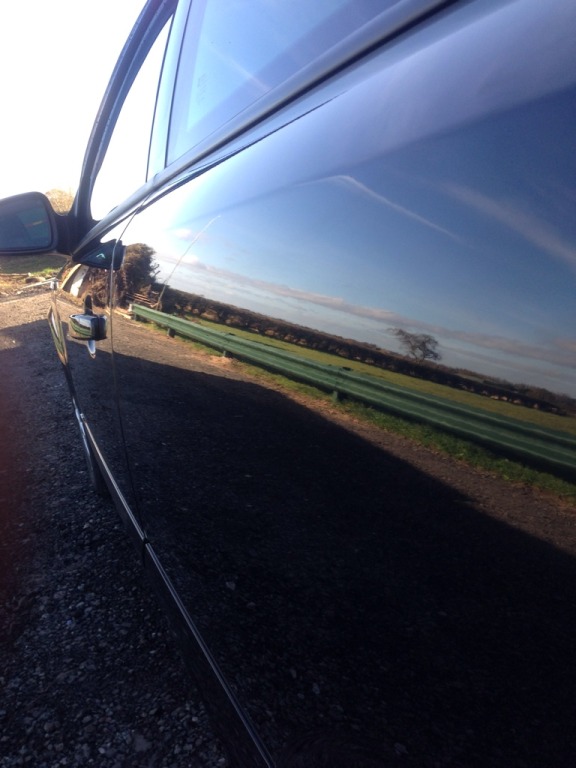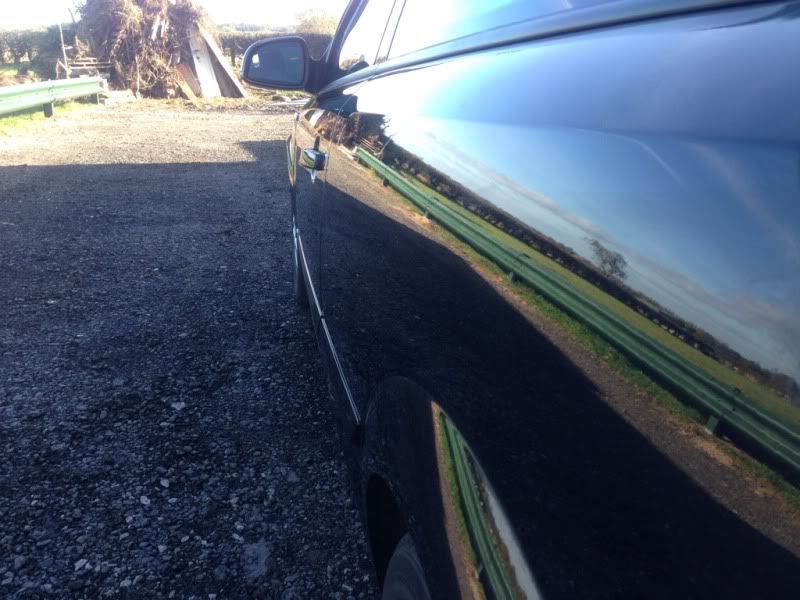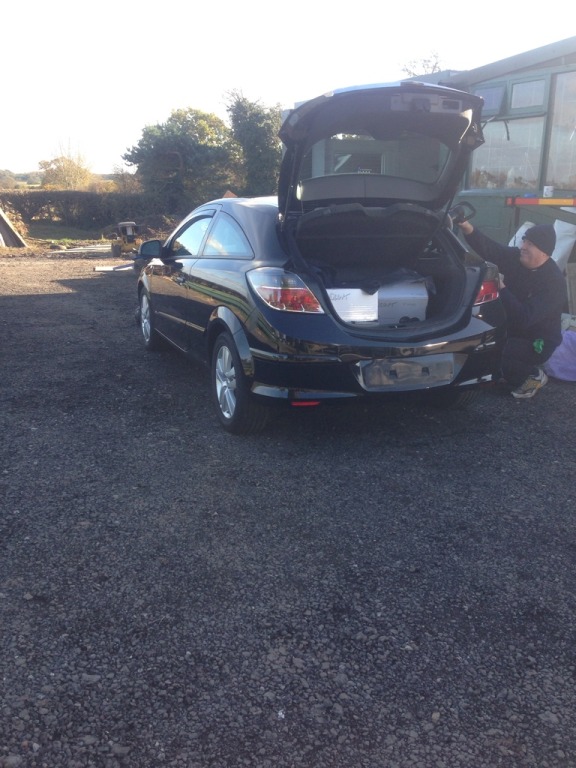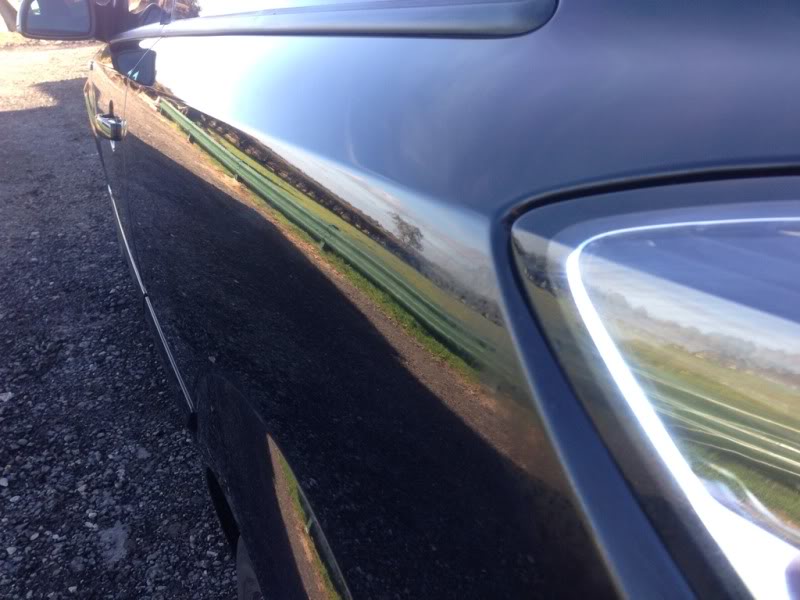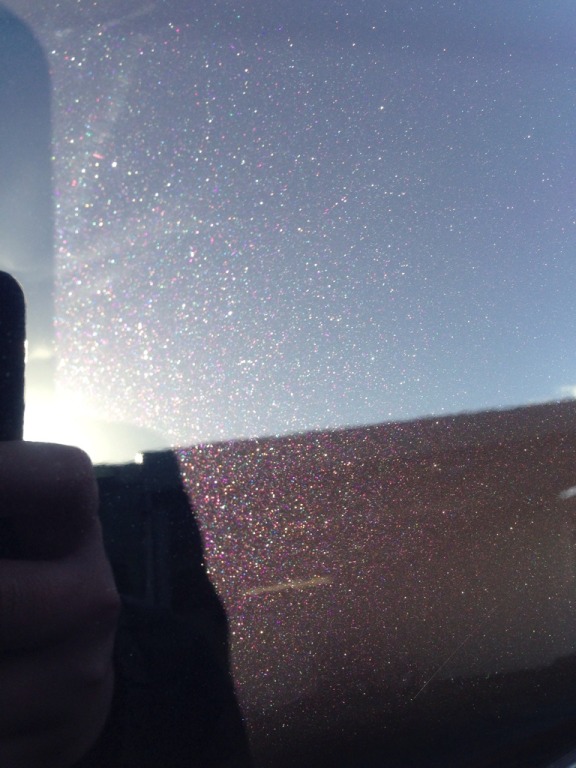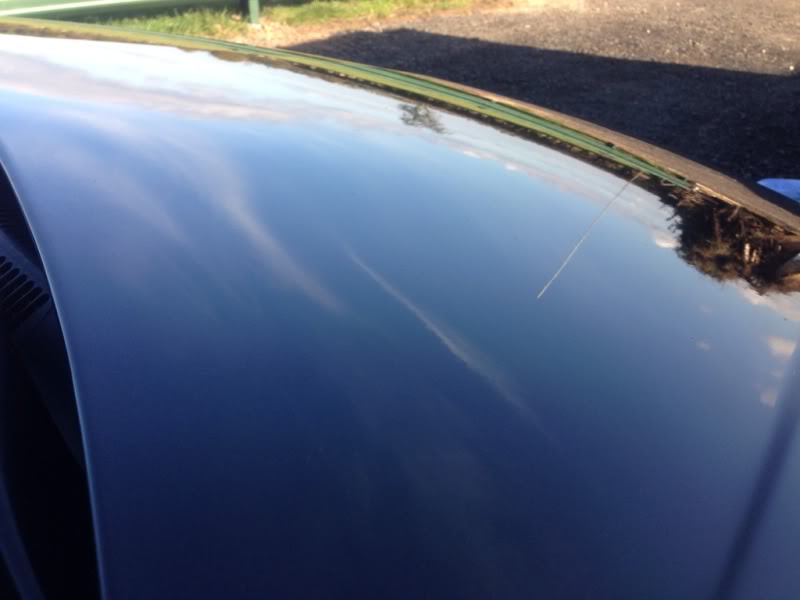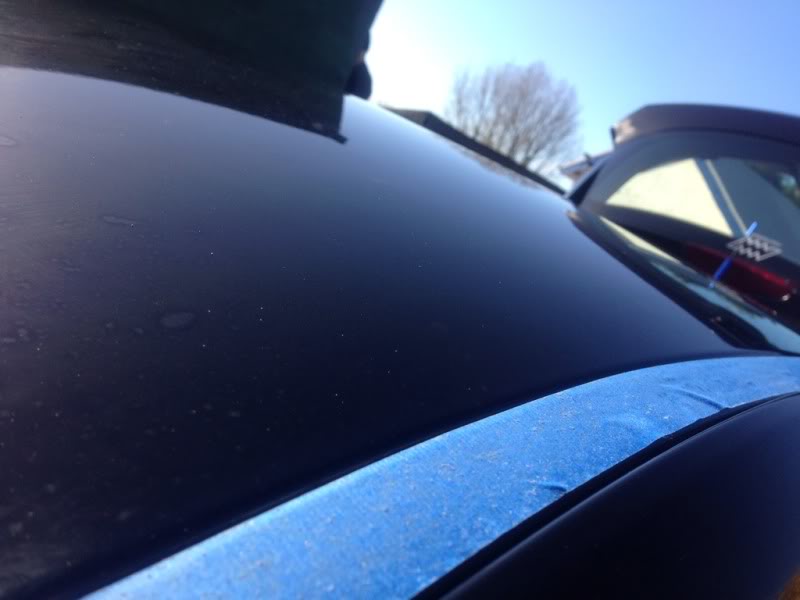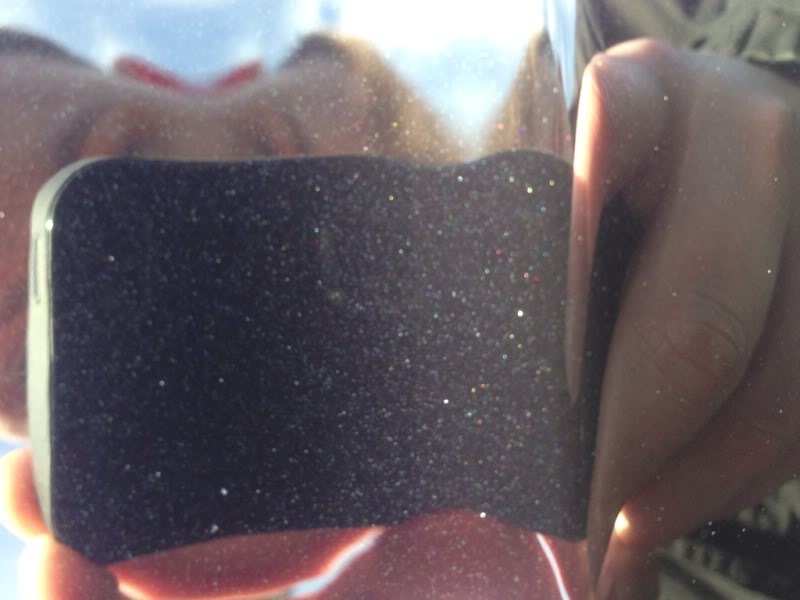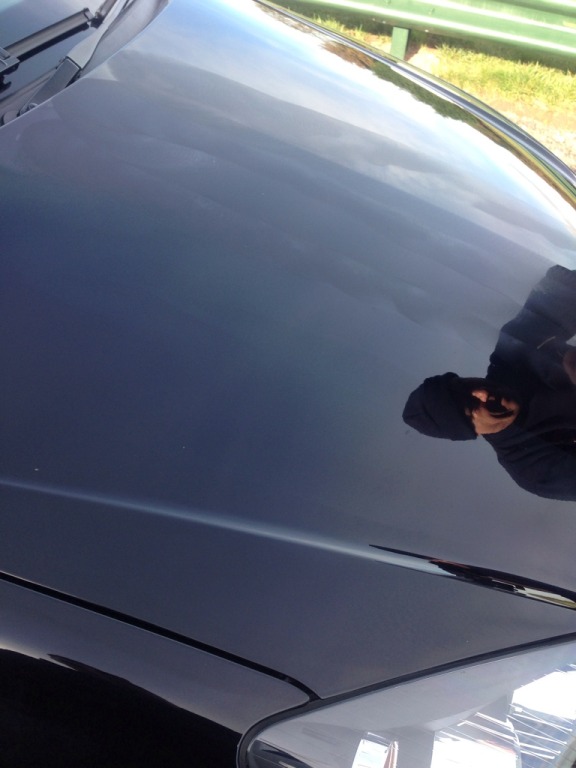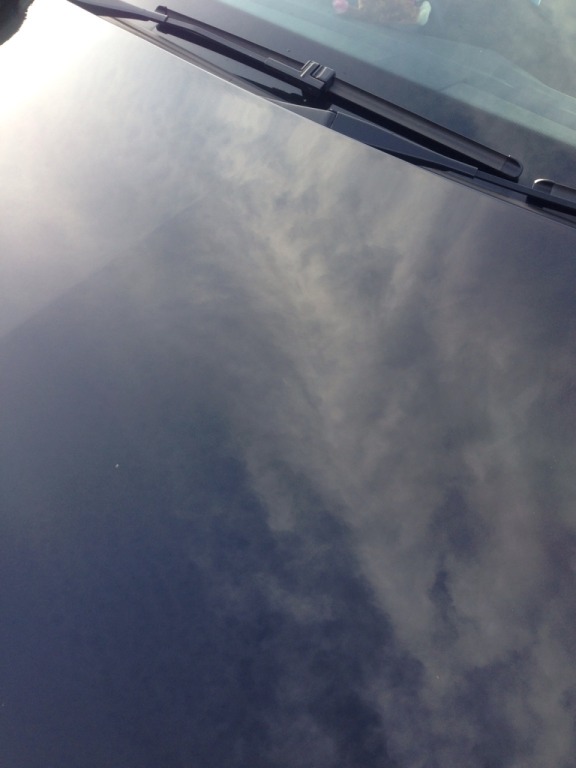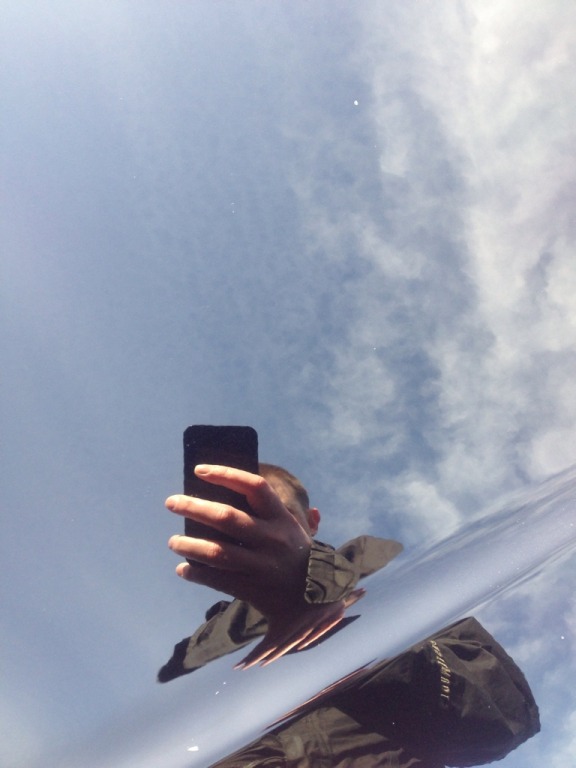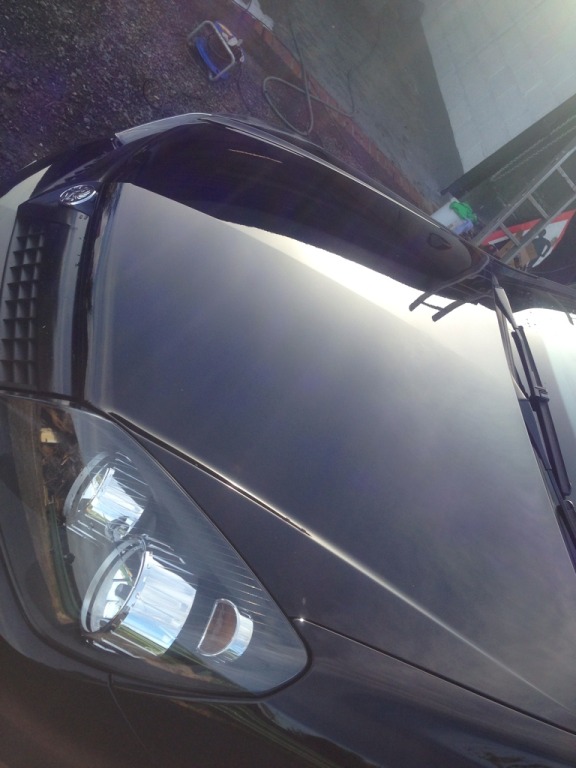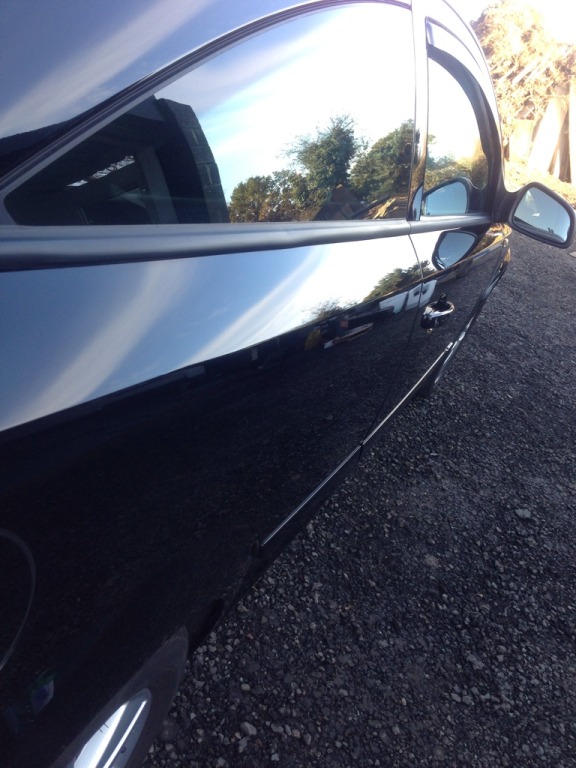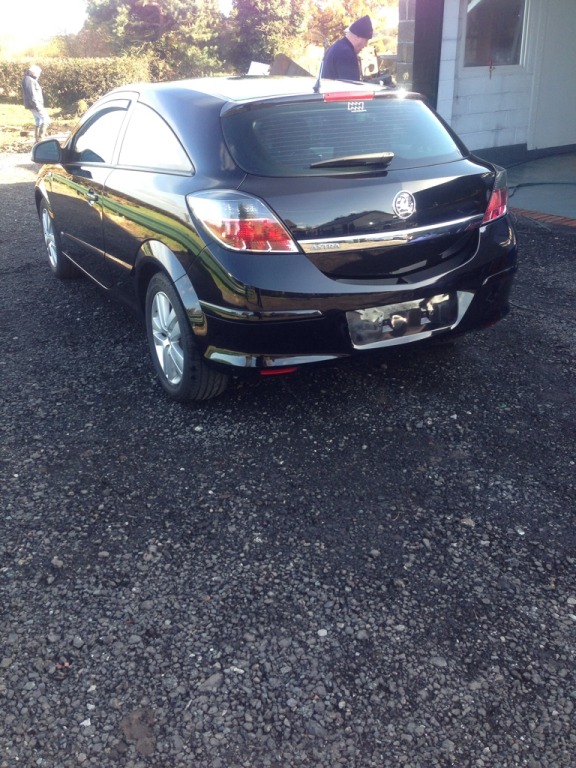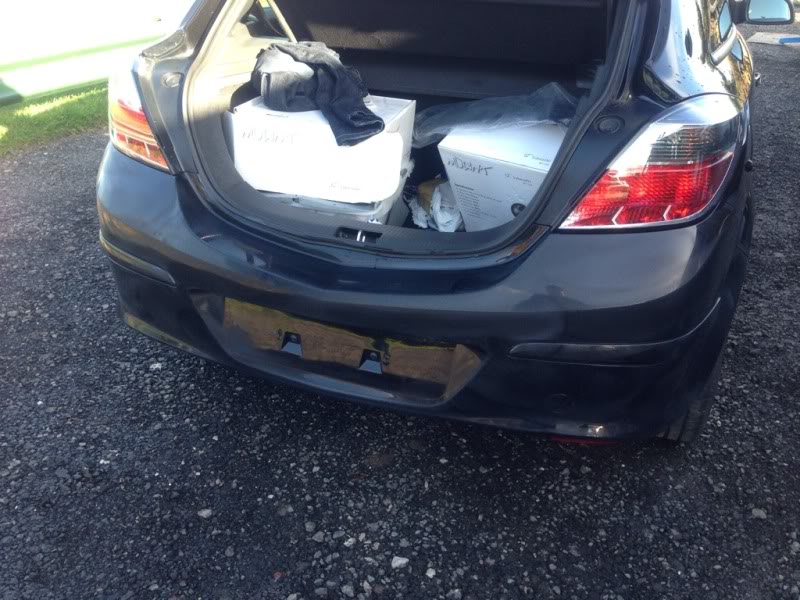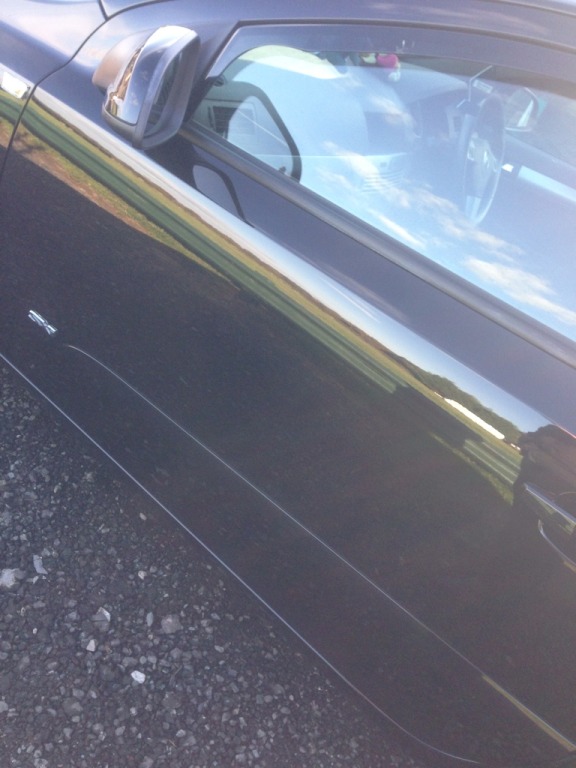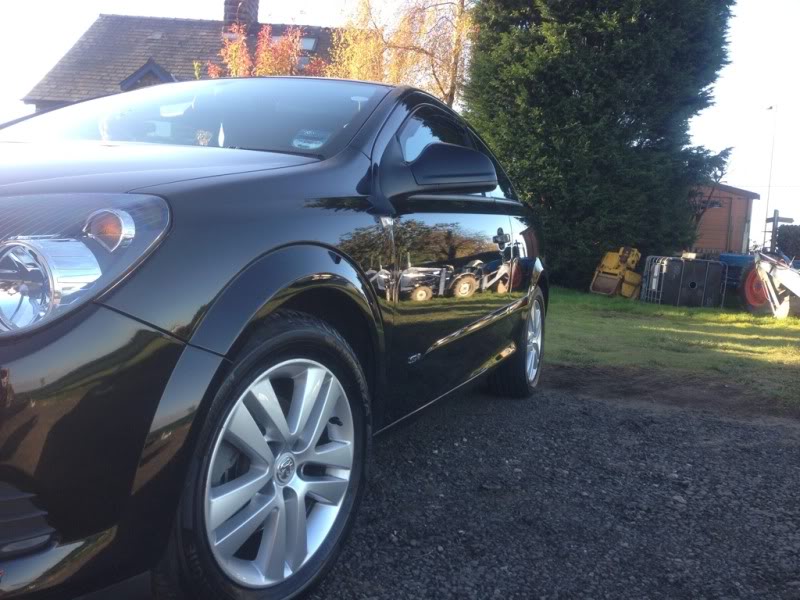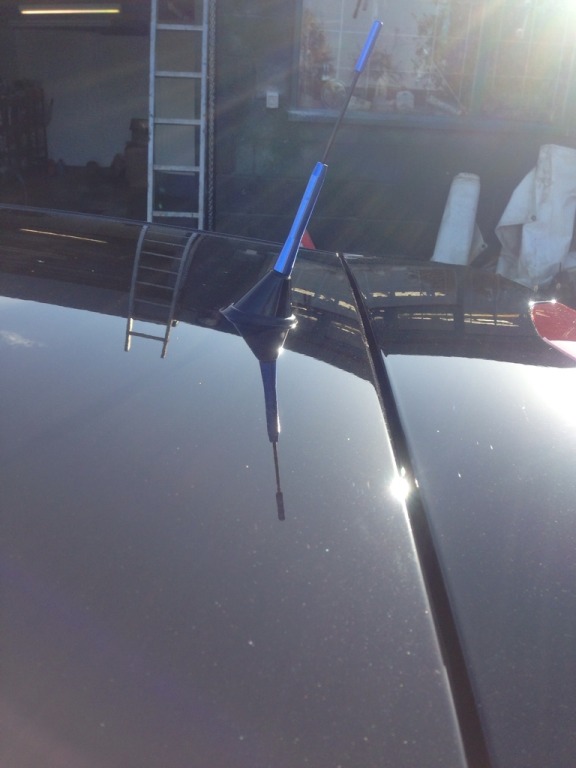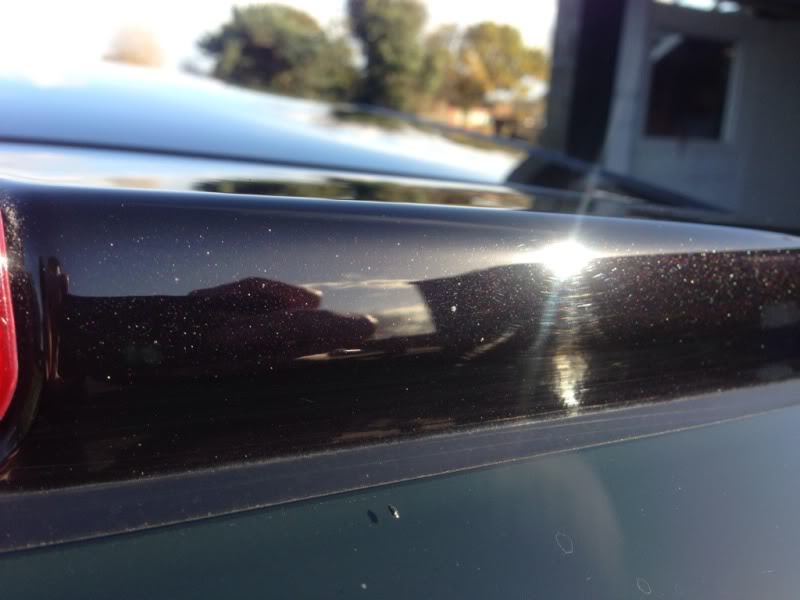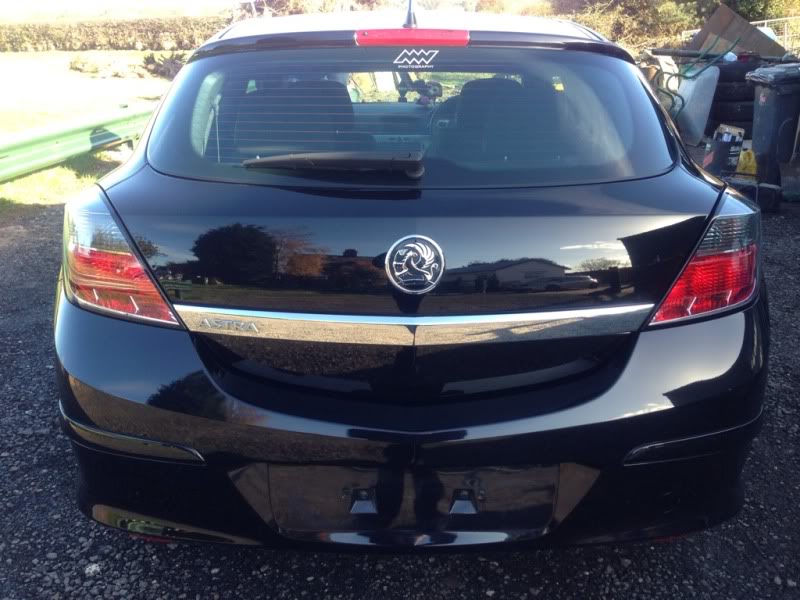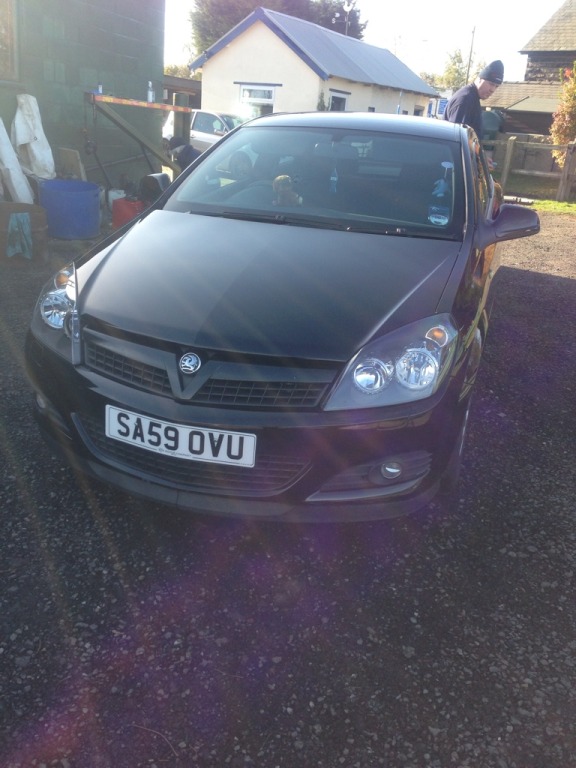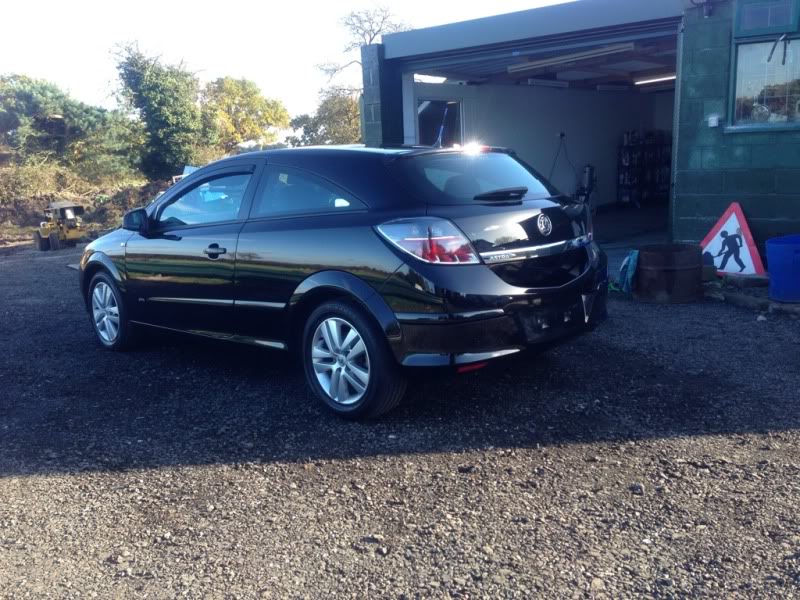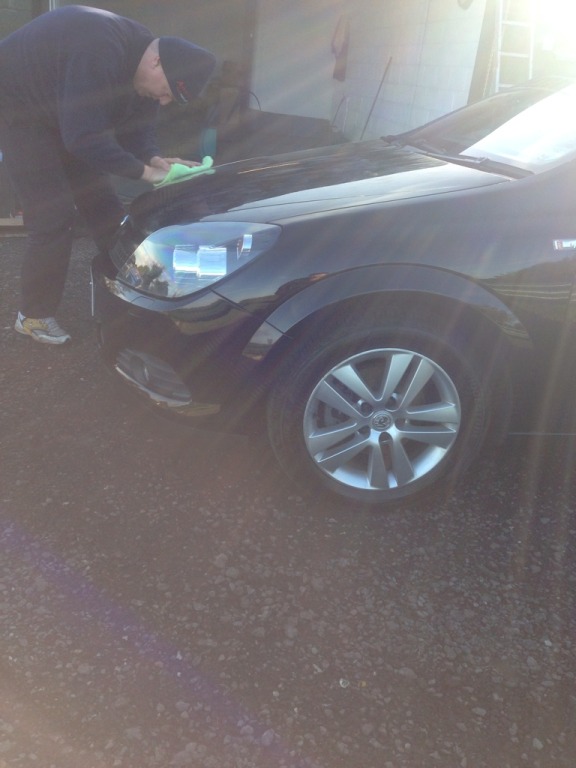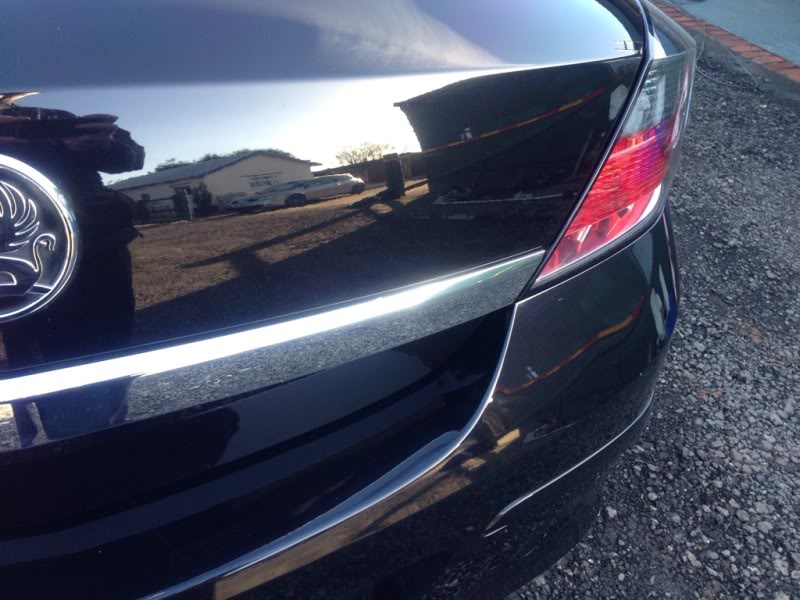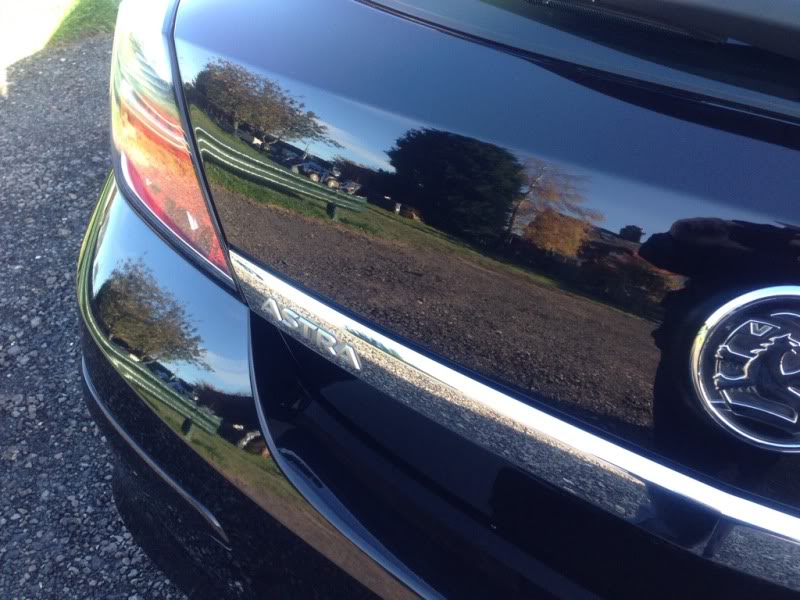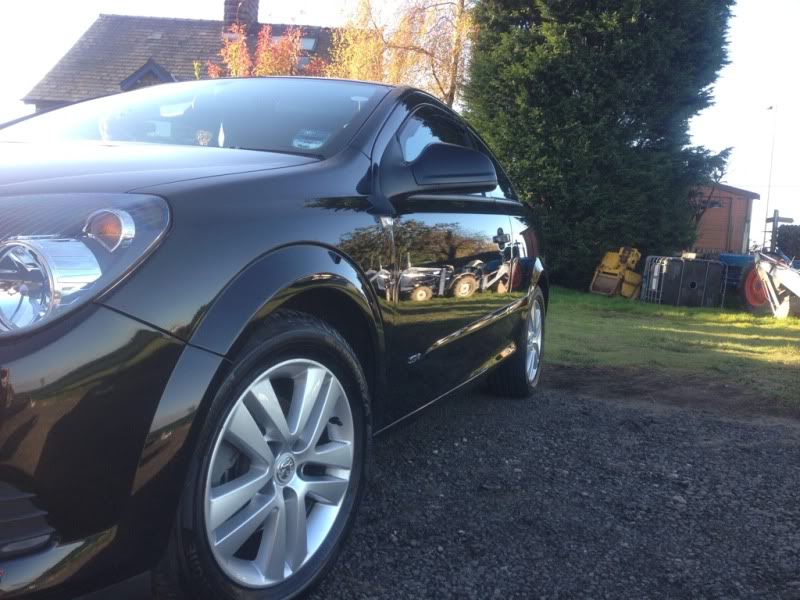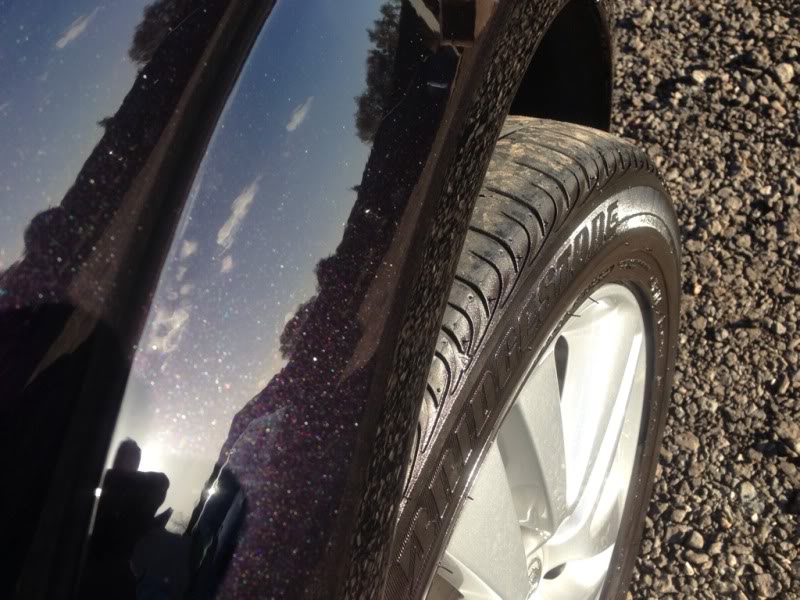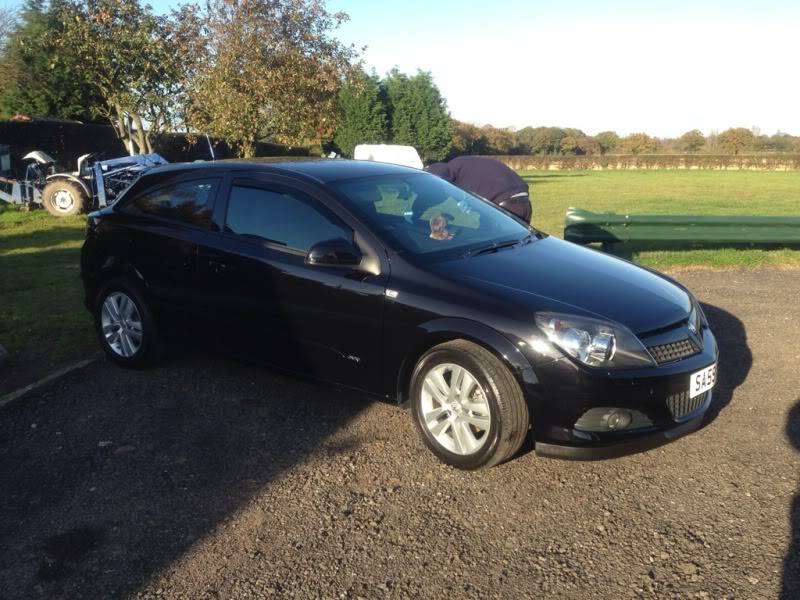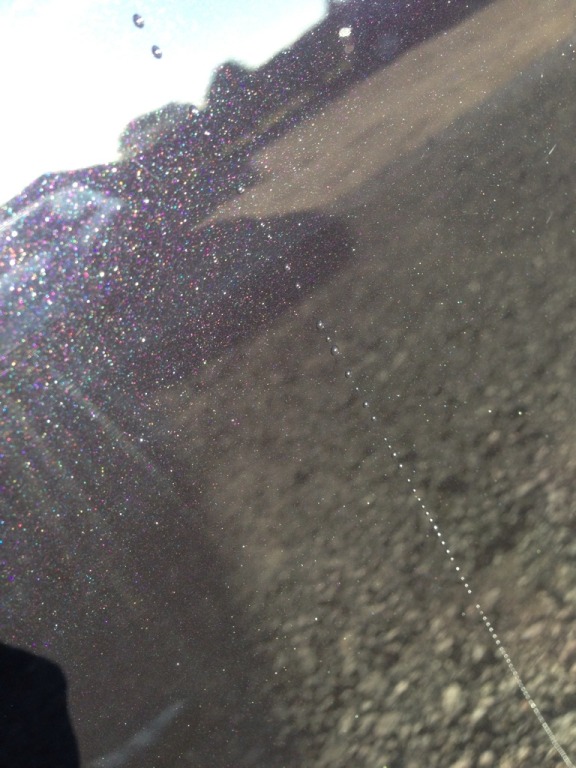 Here's some up close shots of the damage to that bumper I bought I used it for body shops to get quotes but hey you never know might be good for before and after comparisons when I get it done.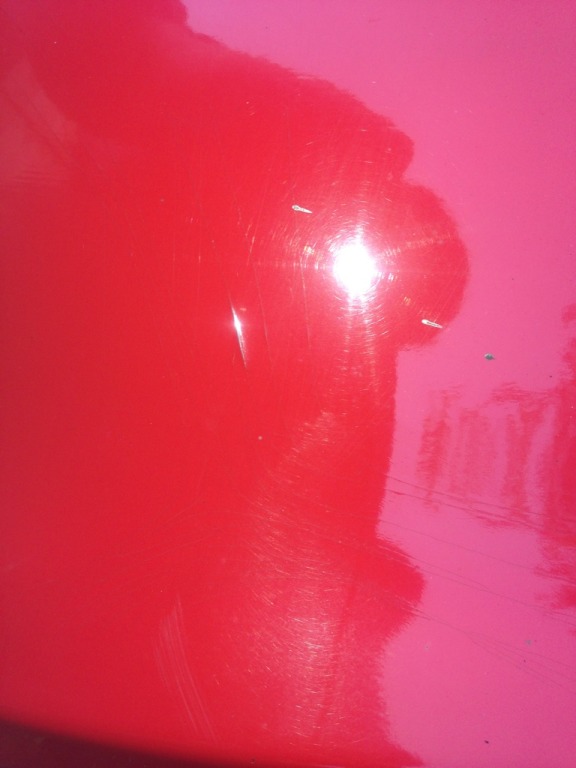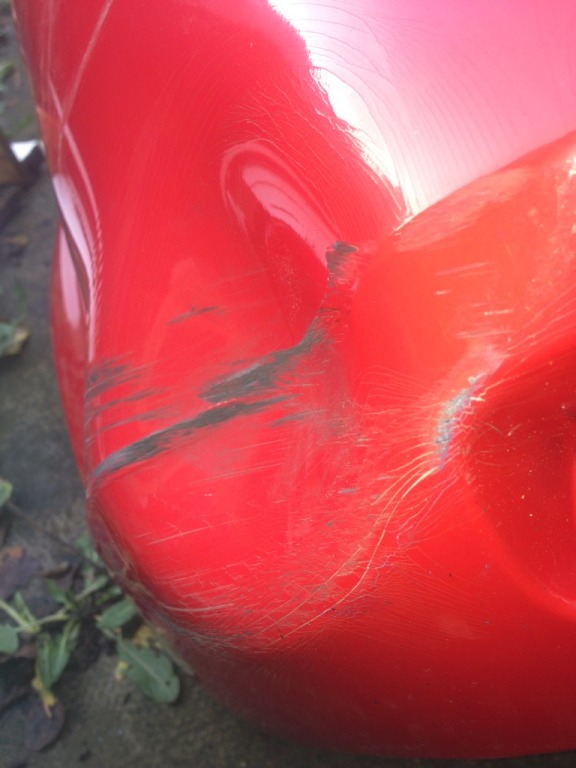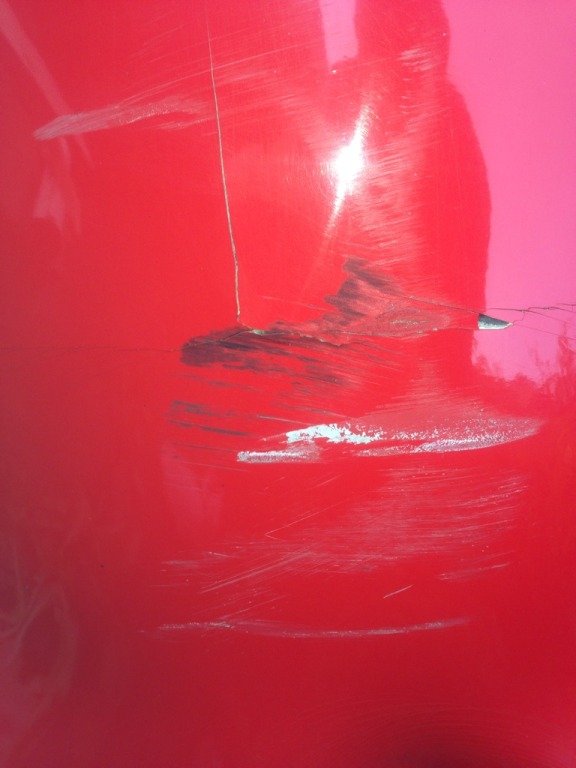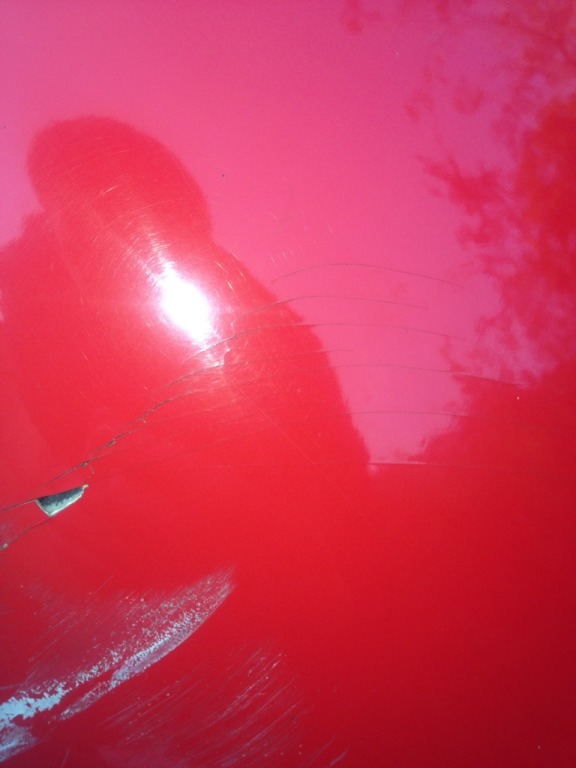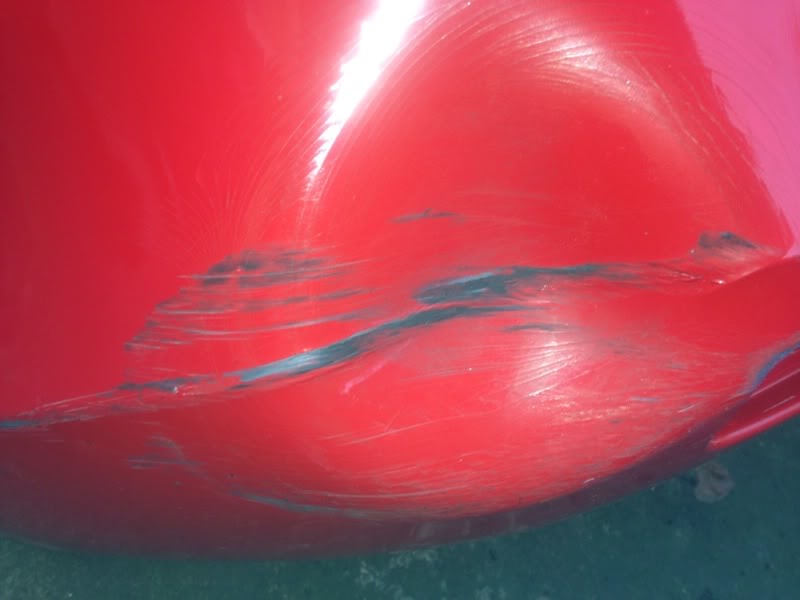 One day at the place I used to work we gave it a quick oil drop and refresh just to keep it sweet.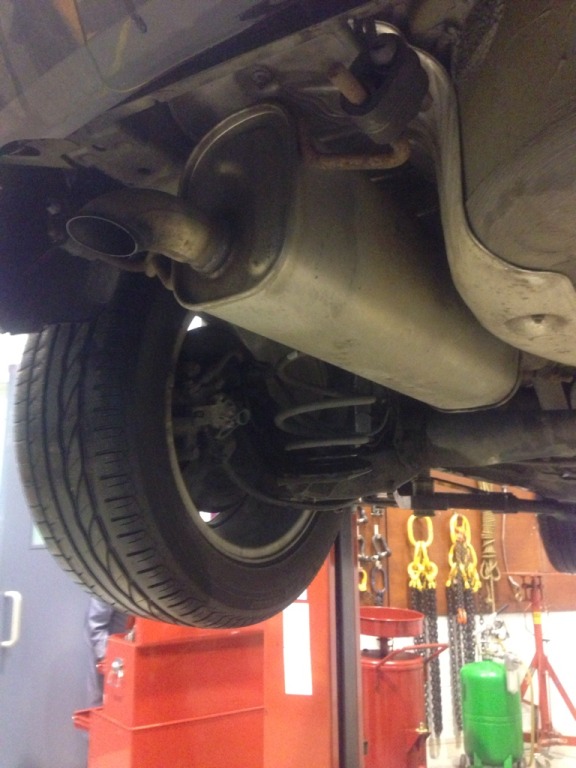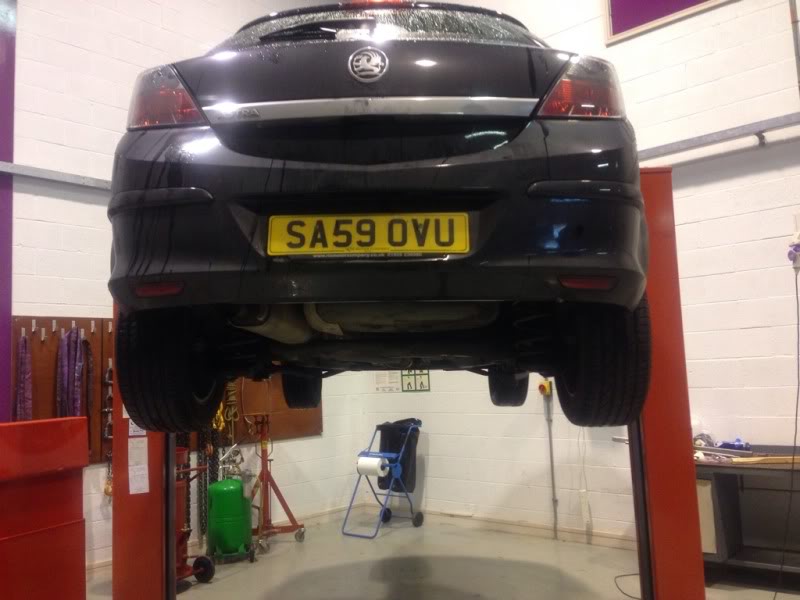 Few weeks later it looked filthy so back to my friend who detailed it for a scrub up, back to being shiny and the wax is still doing it's job beading nicely. Also de-badged the rear and sides.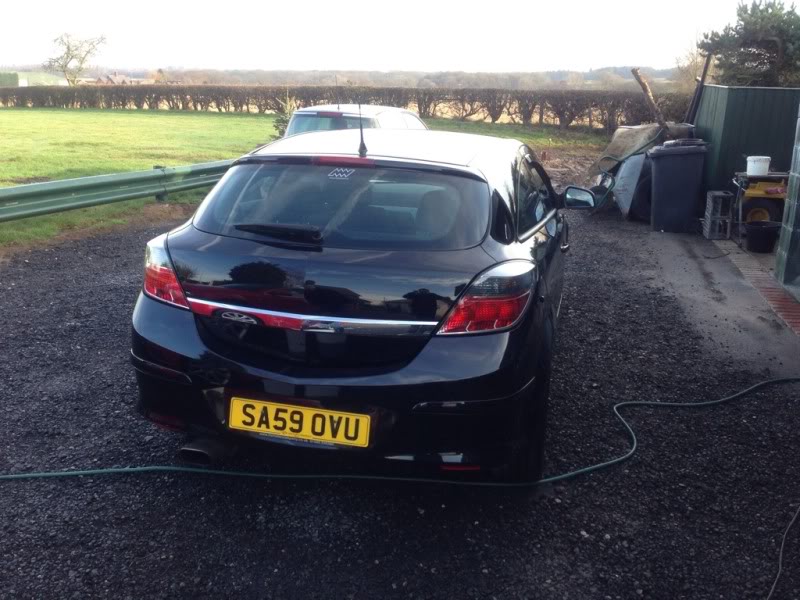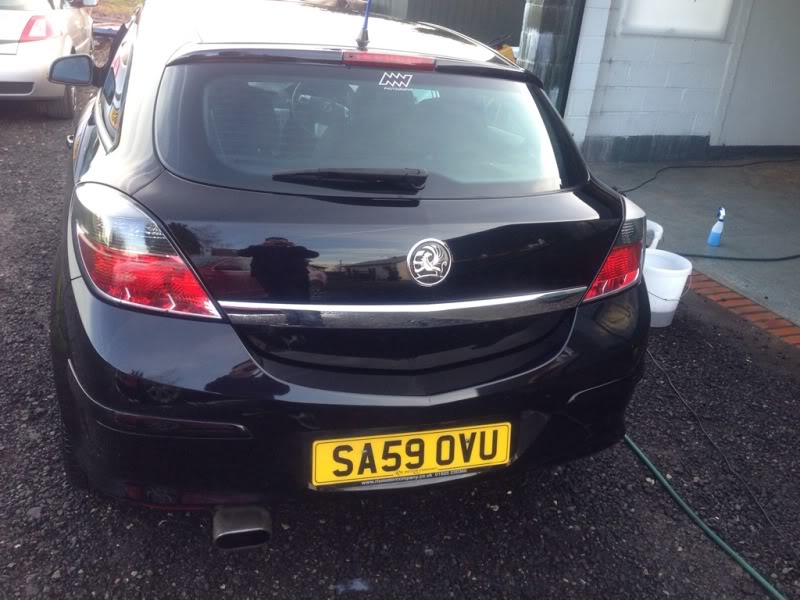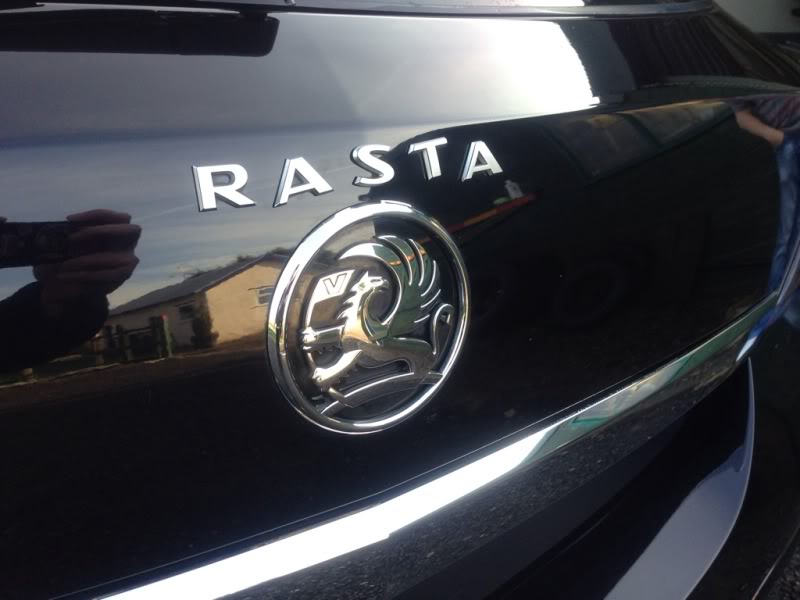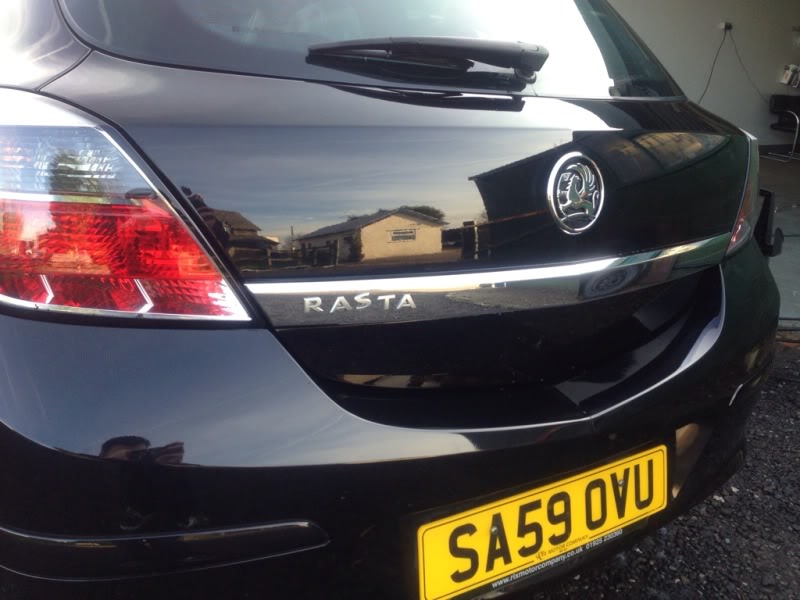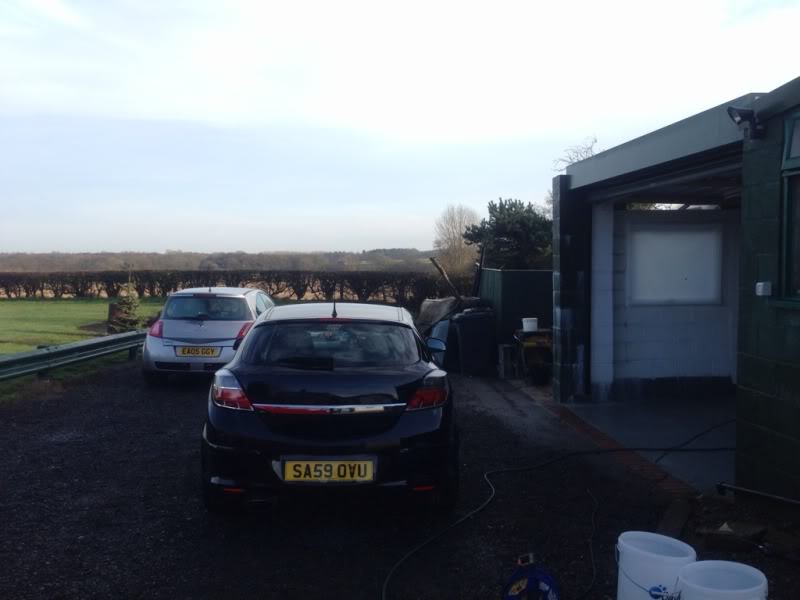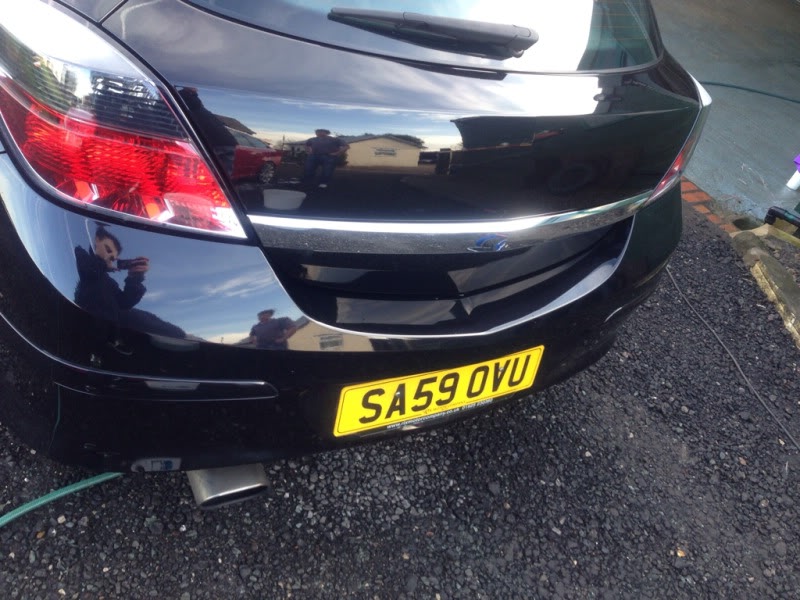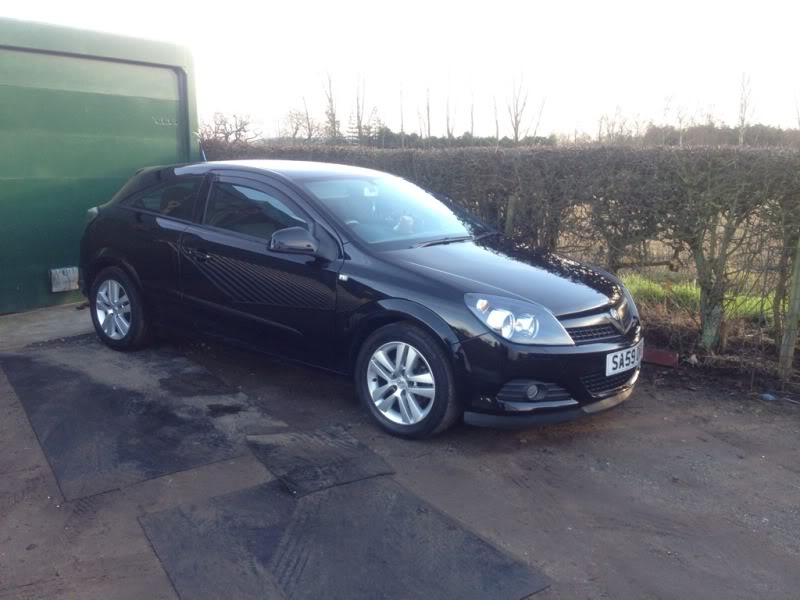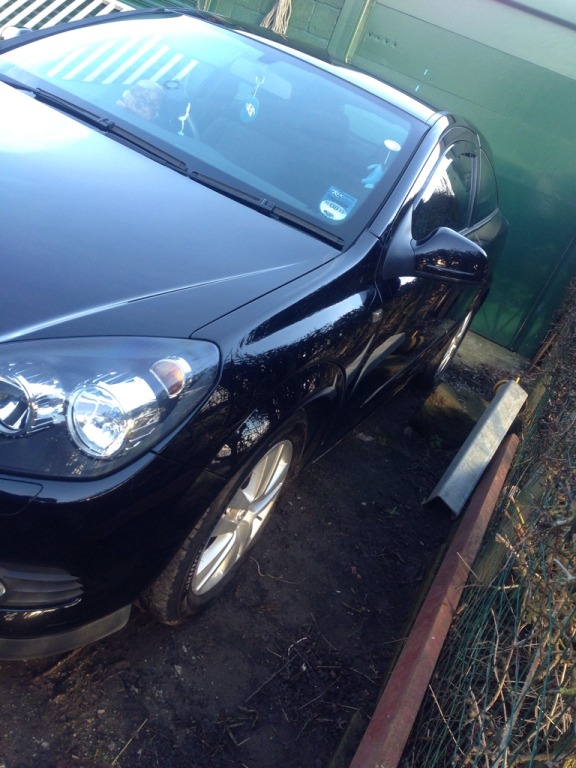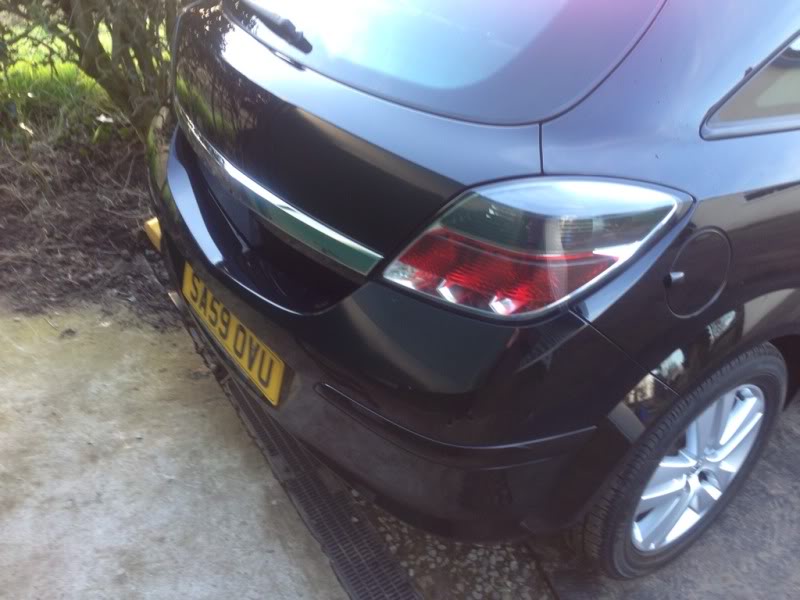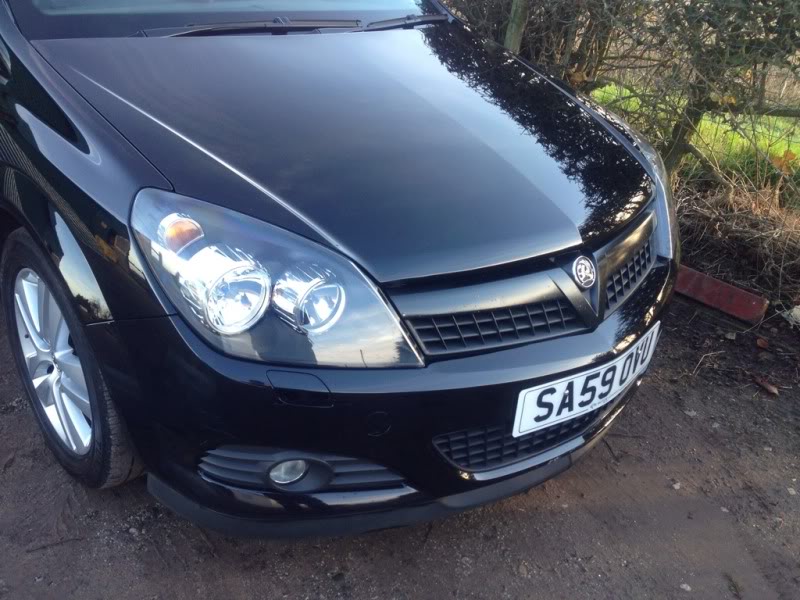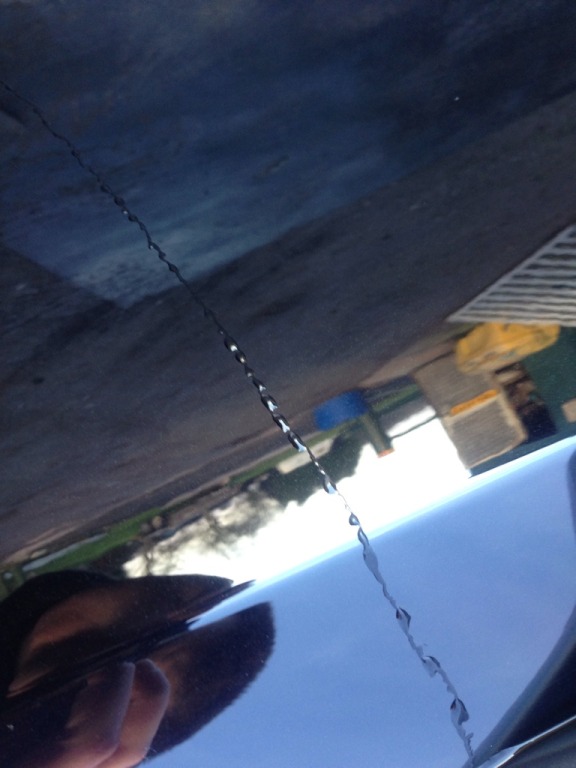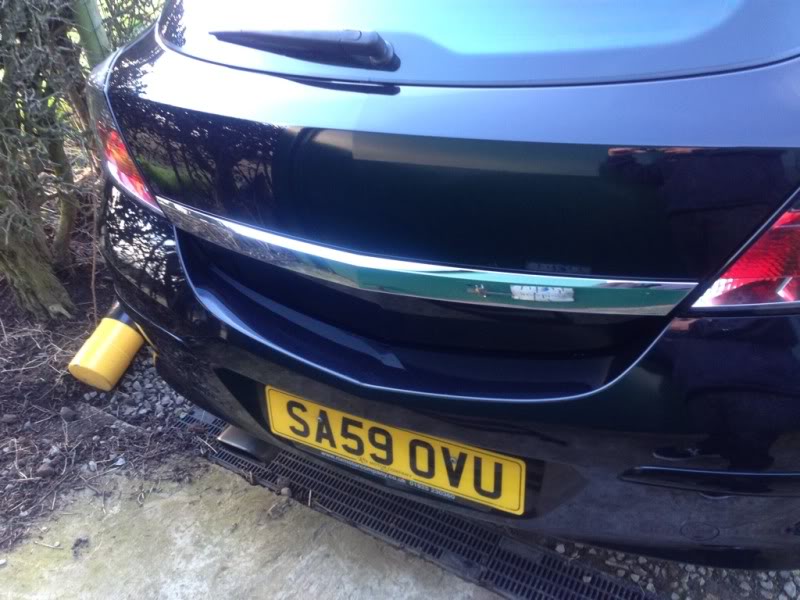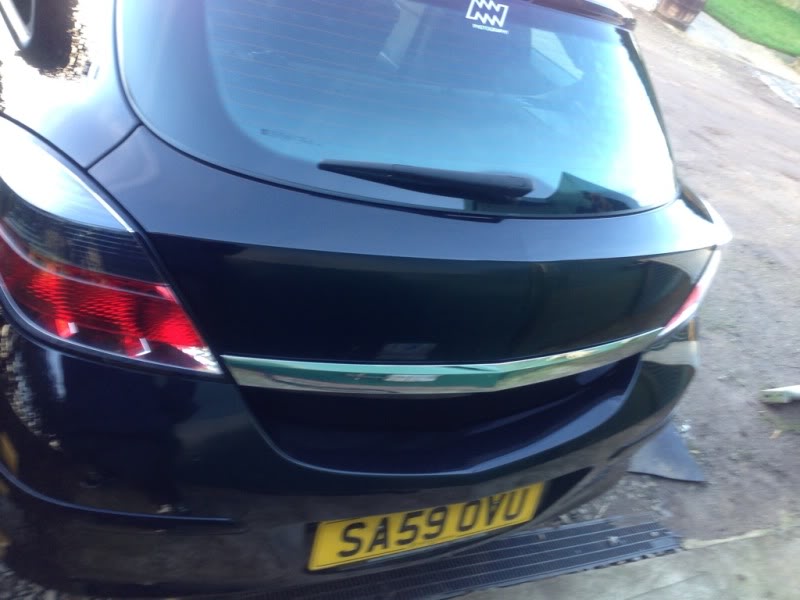 Much better. Now on to some major exterior changing, the wheels they have to go! So after 5 weeks of trawling the web I finally found a set I like and bit the bullet and bought them! Took 4 days to arrive even then they left 1 down south so I had to await for that to arrive back up north GRRRR. Anywho much better once they where fitted as you will see I settled on 17" Calibre Rapide Blacks. Looks great!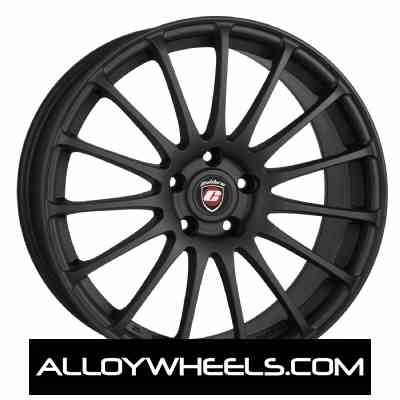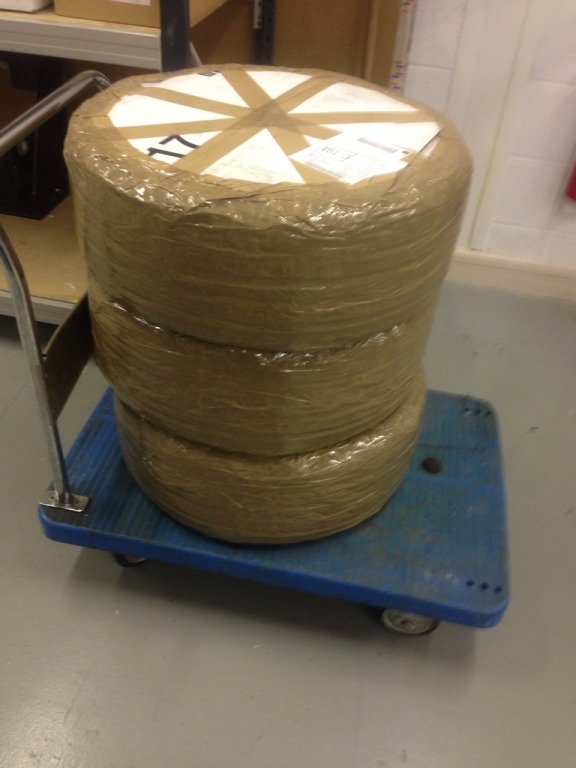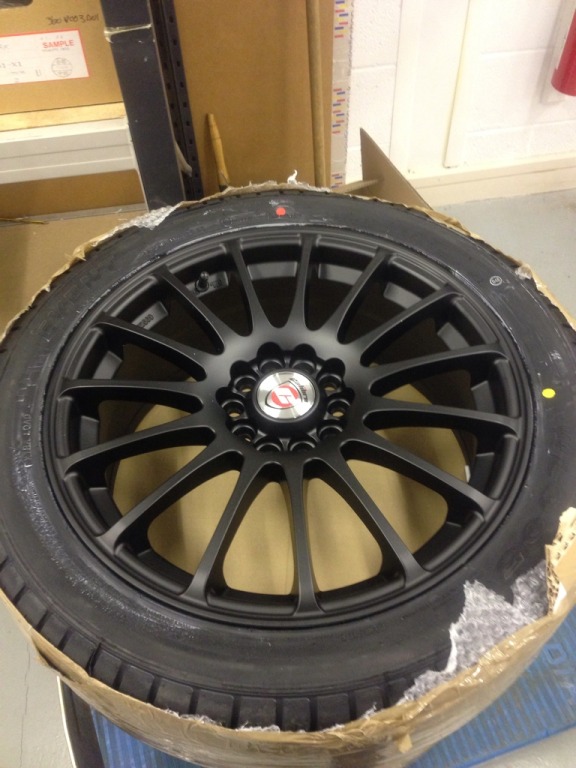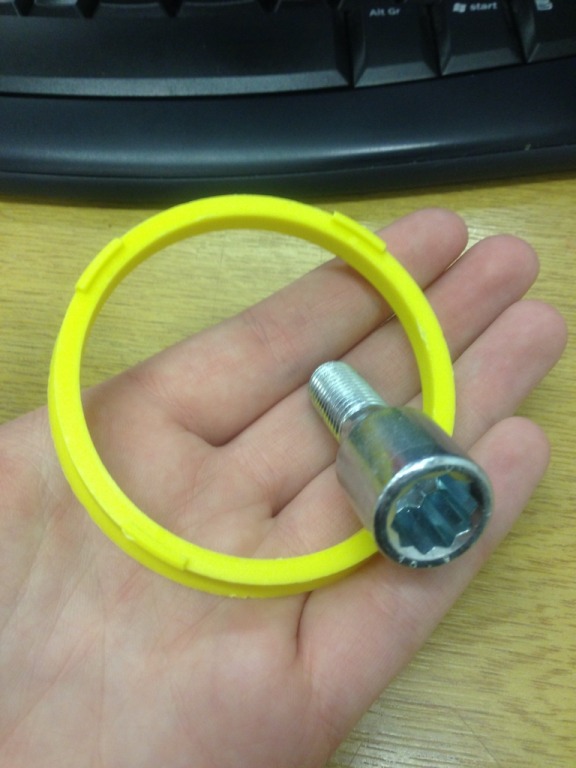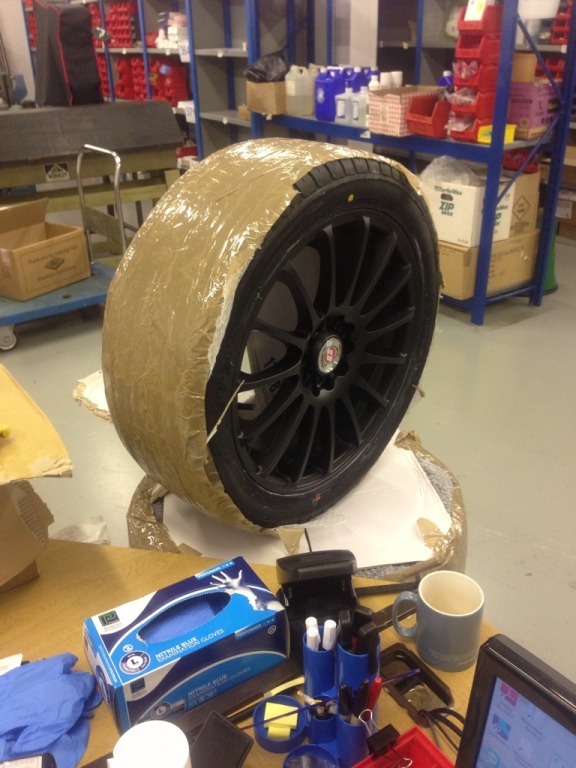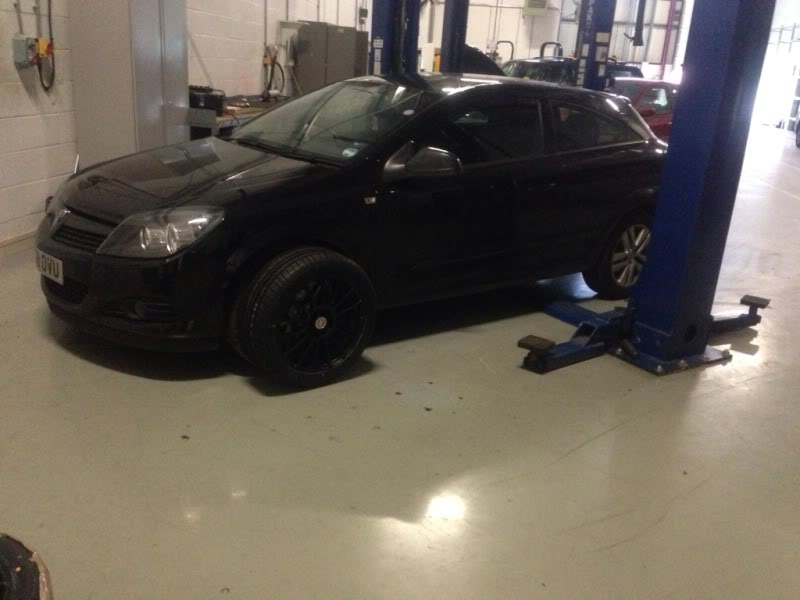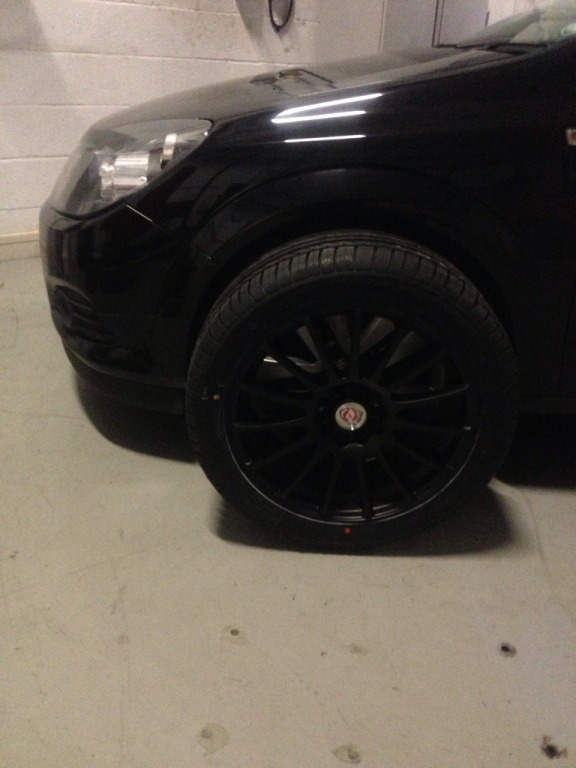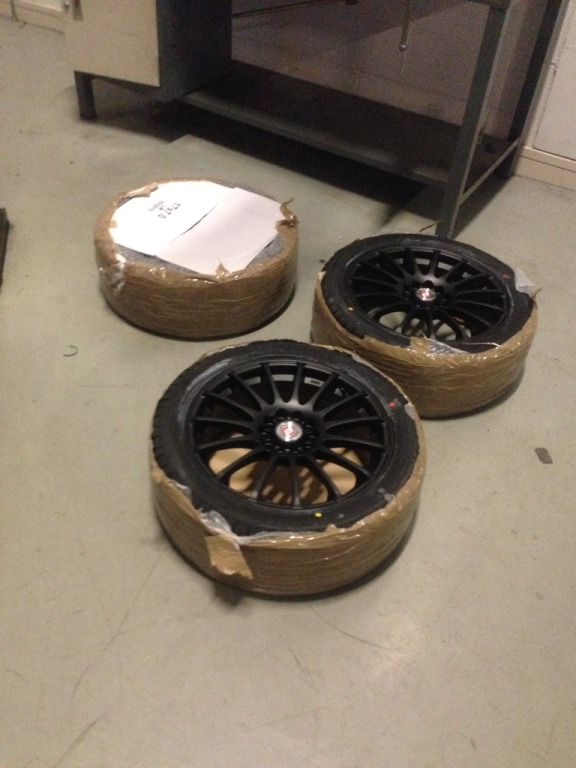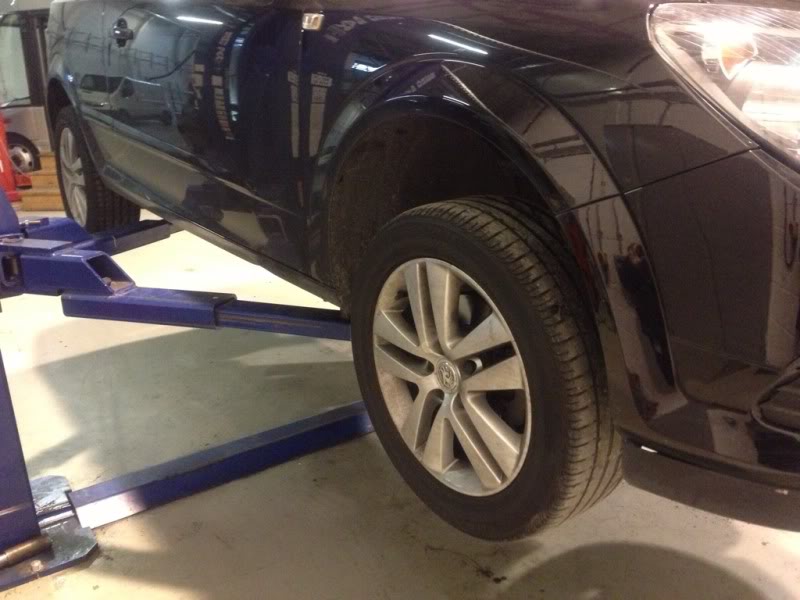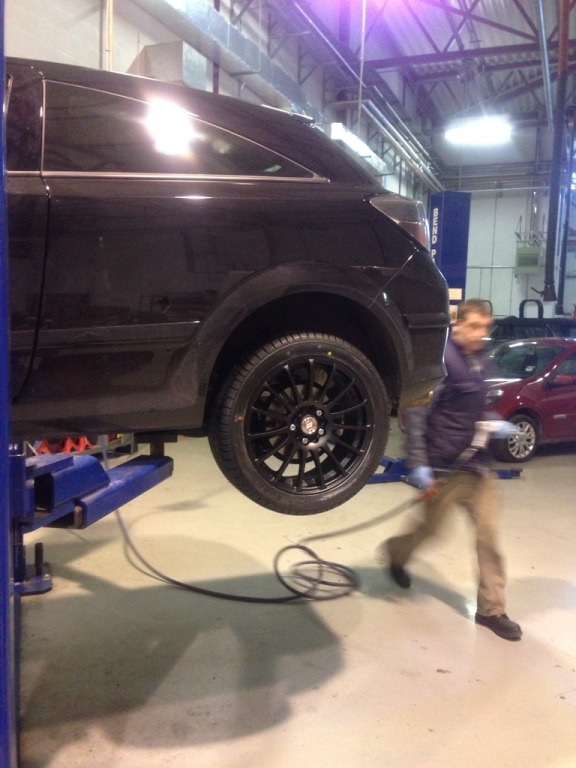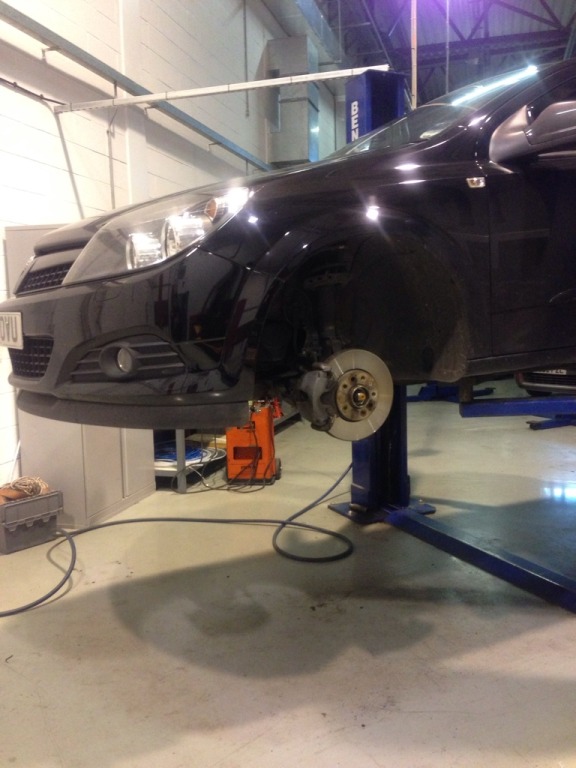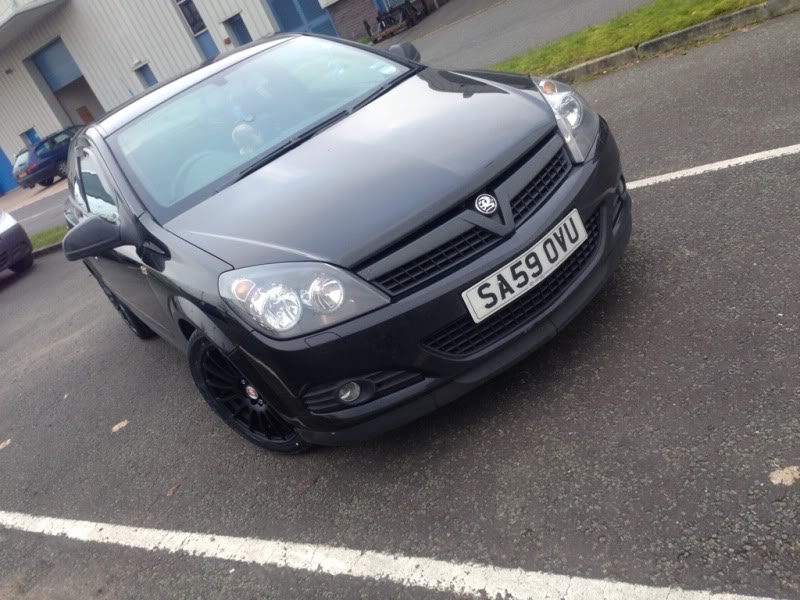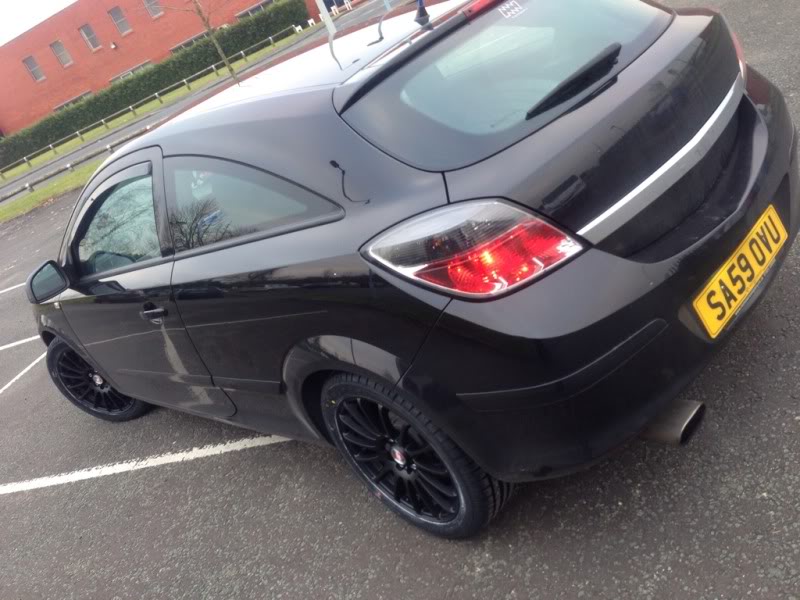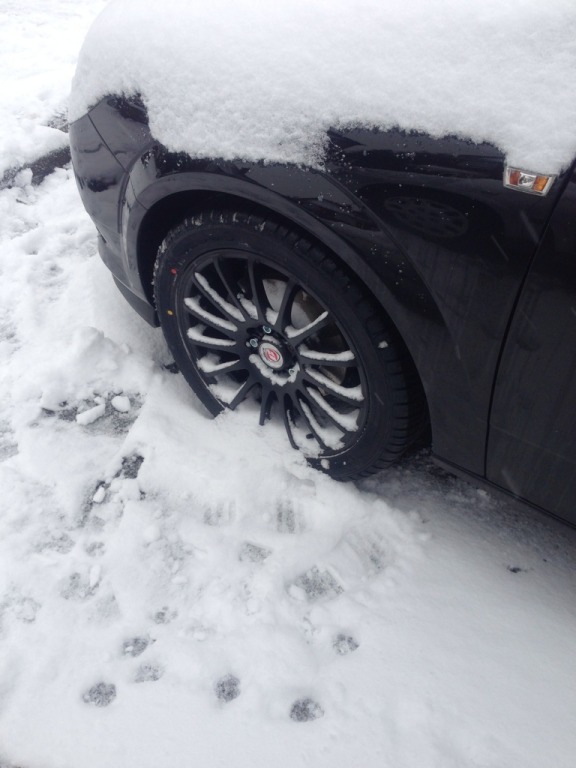 Little fun in the snow courtesy of my neighbour!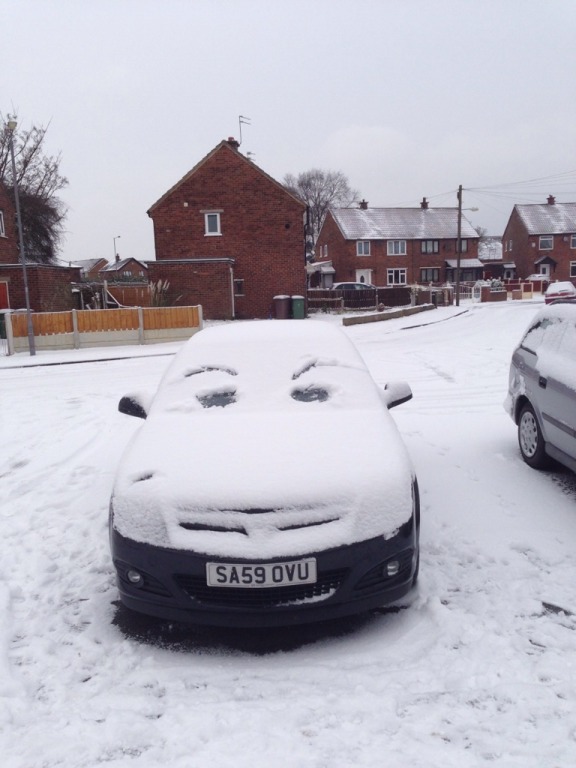 Then the nasty snow came and things came to a halt with my car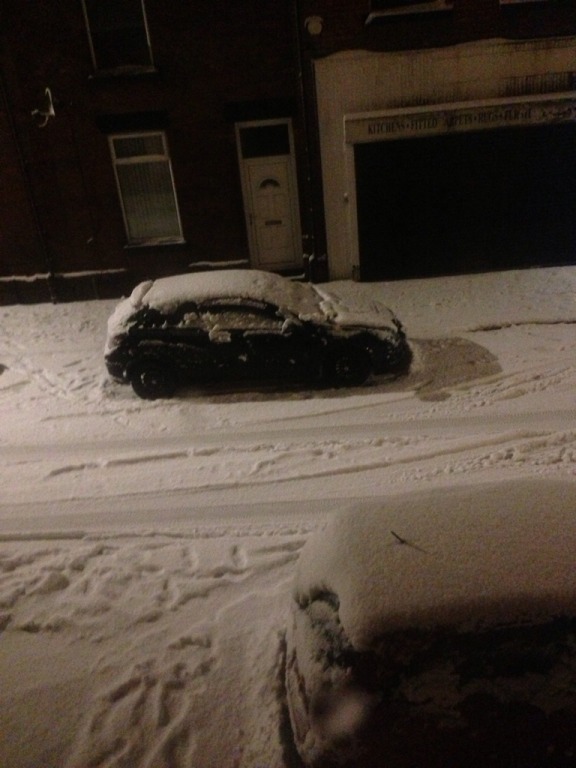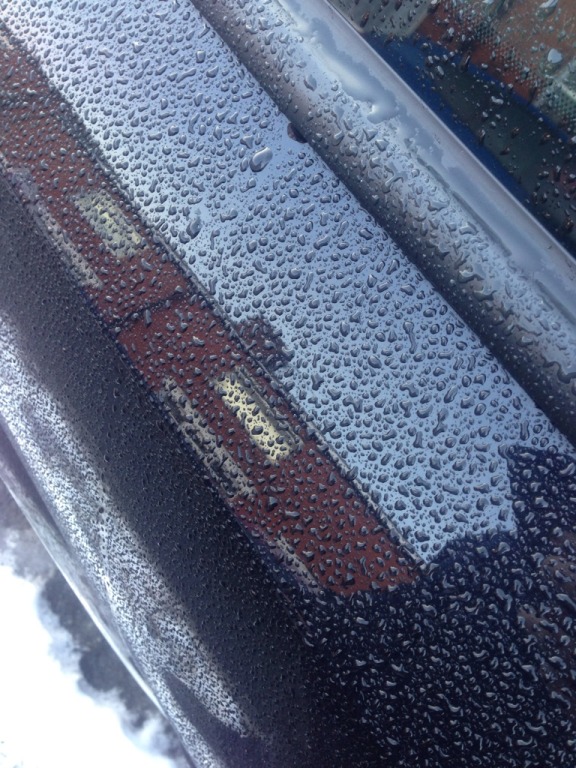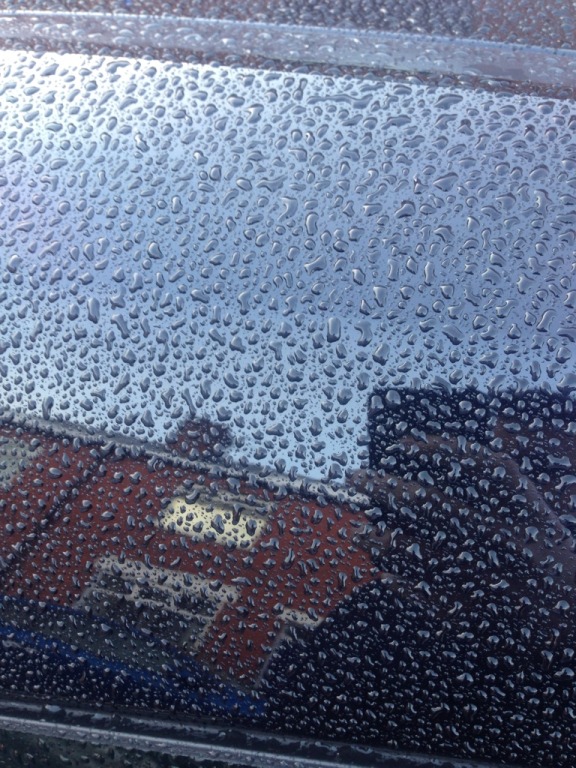 Still beads though
until I took it the polish for a wash as
1) I was too lazy
2) My friend was busy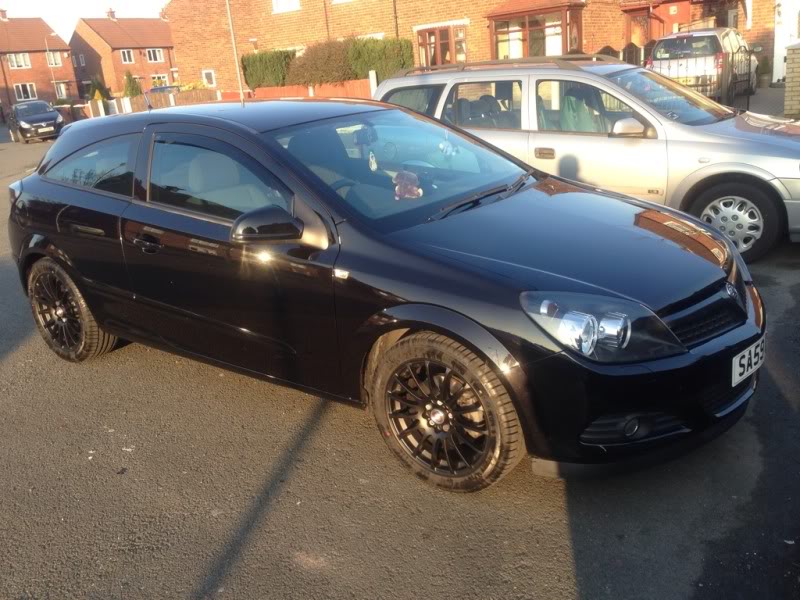 So they stripped all the winter wax off my car and put swirls (nice one -.-').
Next job was the bank holiday weekend just gone... Repaint the front V on the grill, it did come black but it was like a half arsed job. Satin black and stone chipped to buggery! So off it came I setup a make shift paint booth with heater in my dads shed and set to work. It came out OK but I did it in a rush and never took all the old paint off so the stone chip marks are still there just black instead of primer.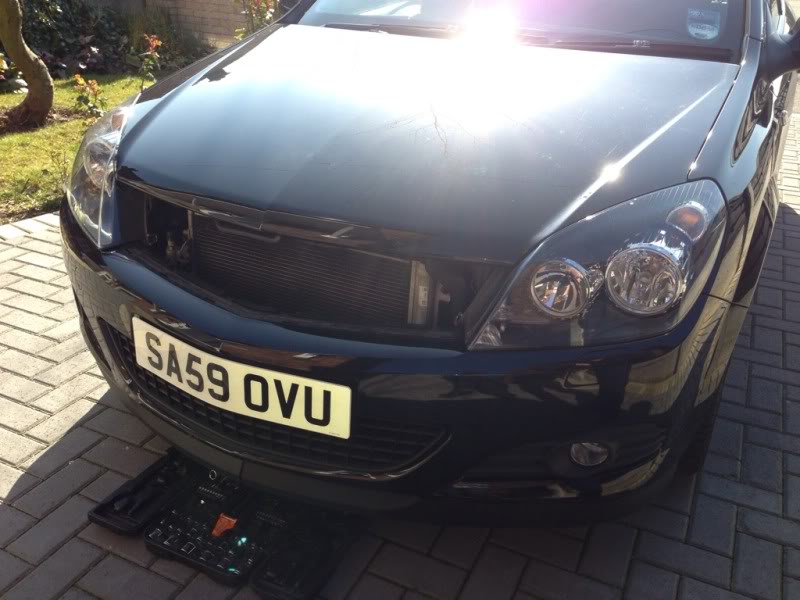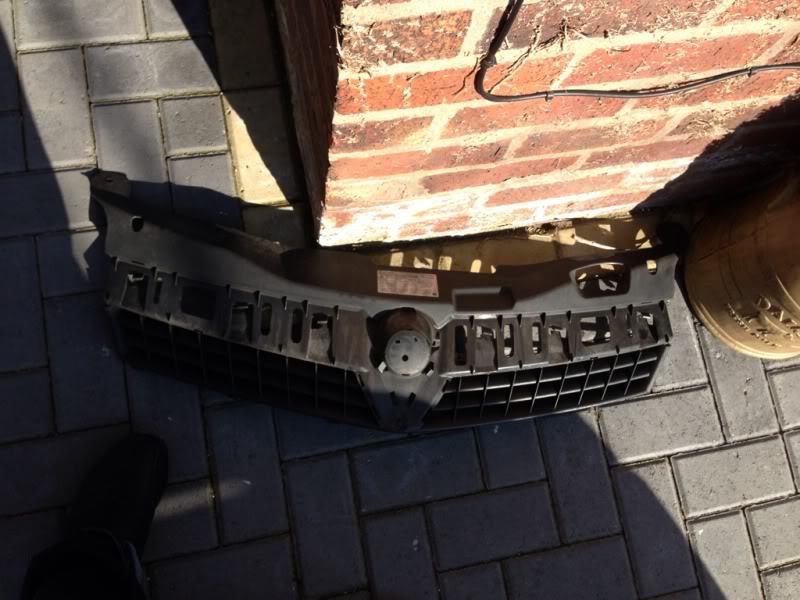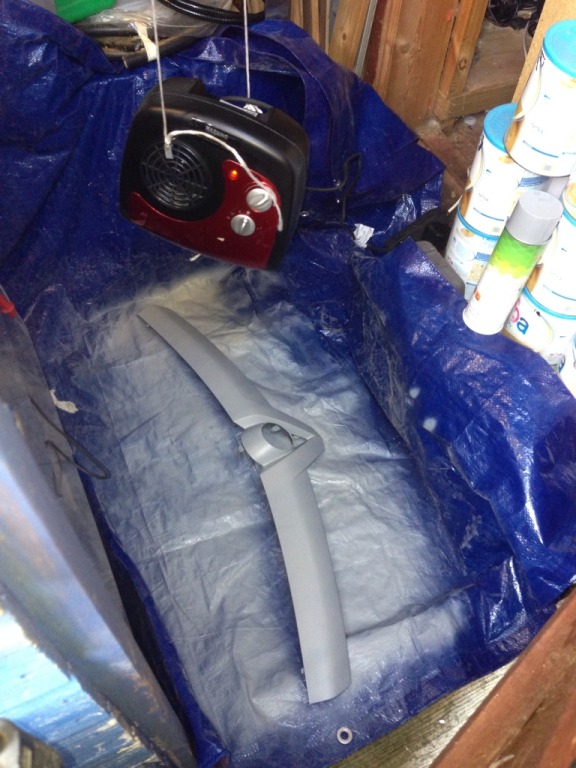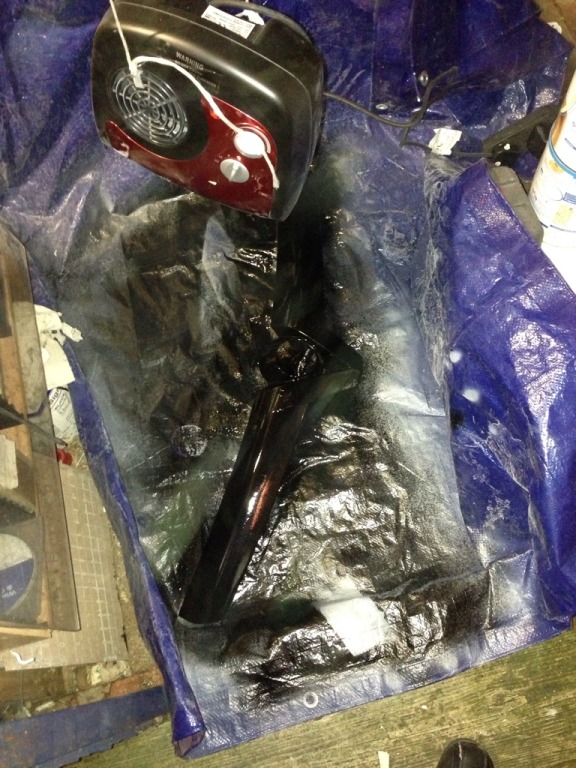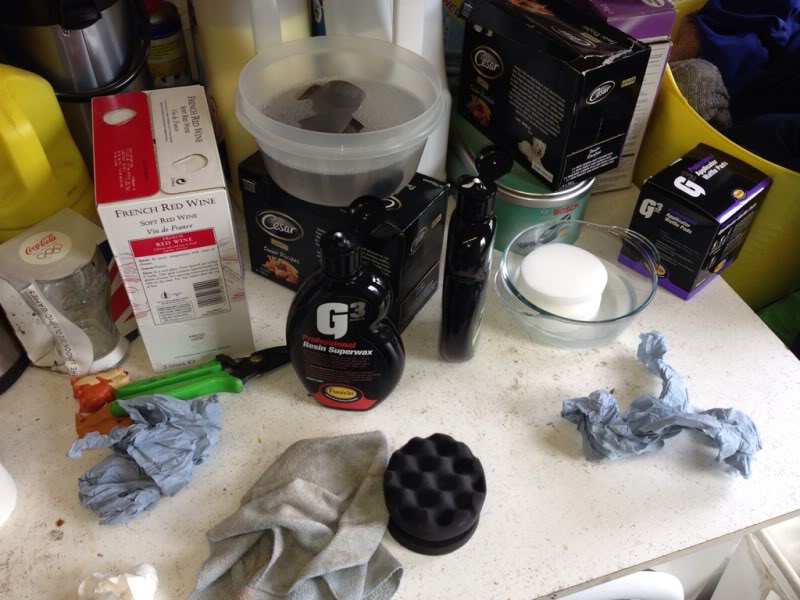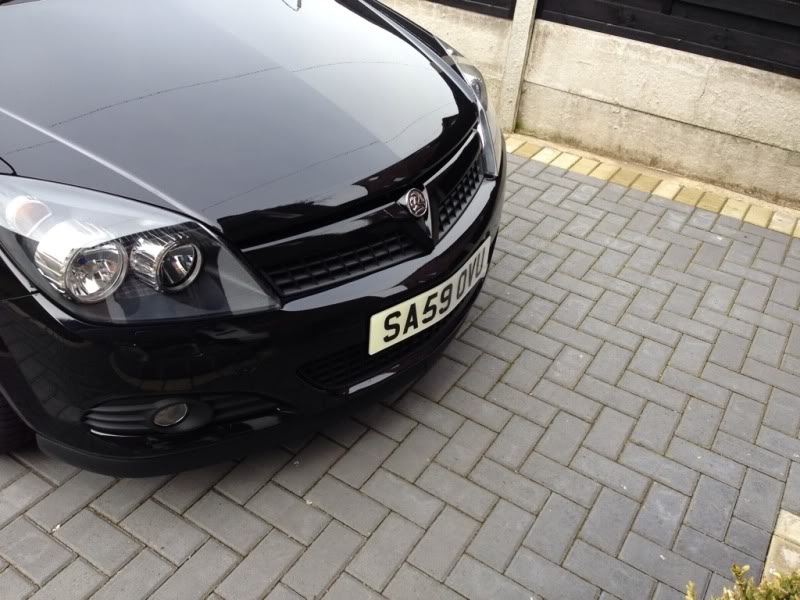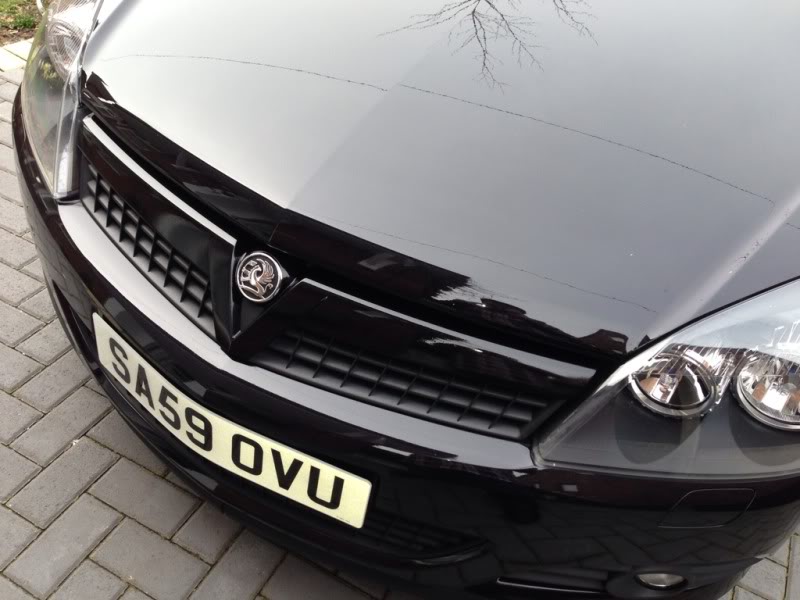 I bought a spoiler off a friend from the XP kit Astra's and tried painting it myself again but the paint wasn't taking all that well to the fiberglass and it just kept absorbing it so I gave up it's going to a body shop.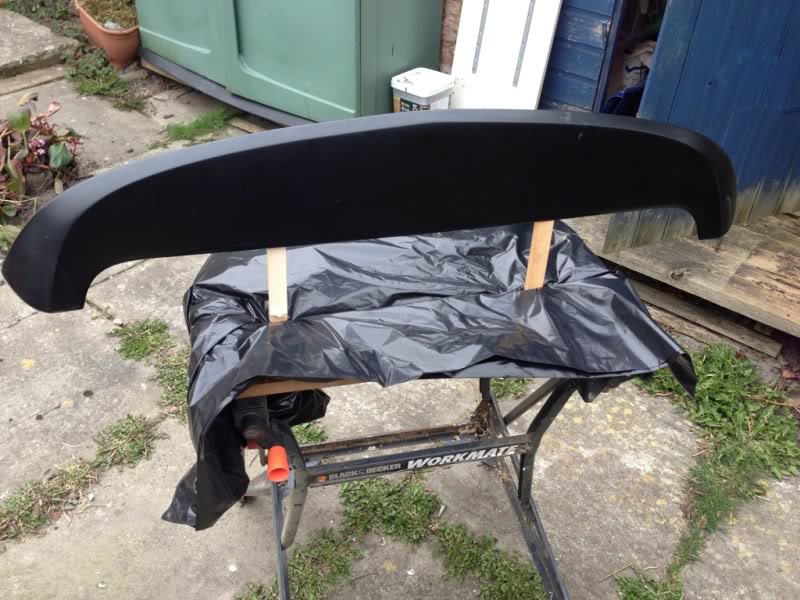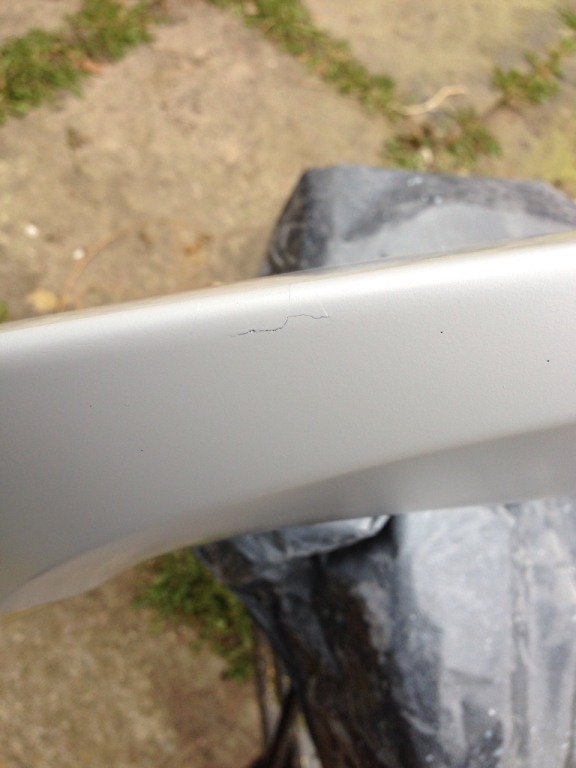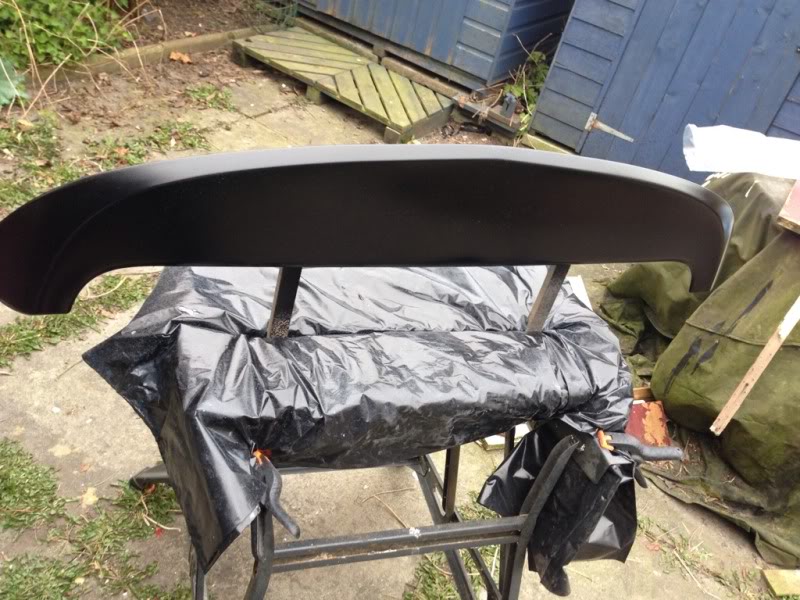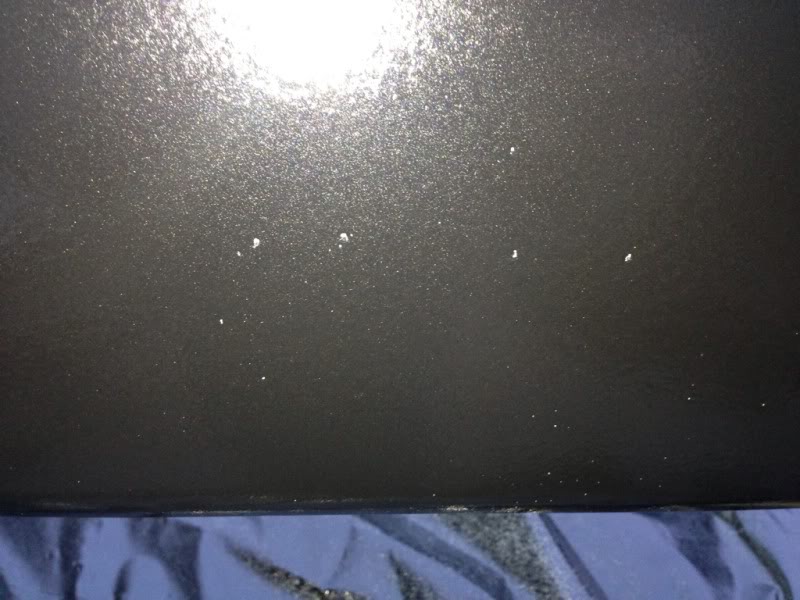 Next challenge... Buy a tow strap (yes they are marmite, but I like them) as you can see I opted for the metal triangle as opposed to the metal screw pin ones you can get that bolt directly into the tow point. After looking at some pictures I decided it has to come out of the front grill to look right. So with a bit of help from Brandon and his Mechanical mate we whipped the front bumper off and cut a slot in the grill for it to slot through then zip tied it to the grill (For show only not functionality
). Also whilst we where at it I fitted Insignia washer jets. They where a fiddle but we managed it OK. Miles better.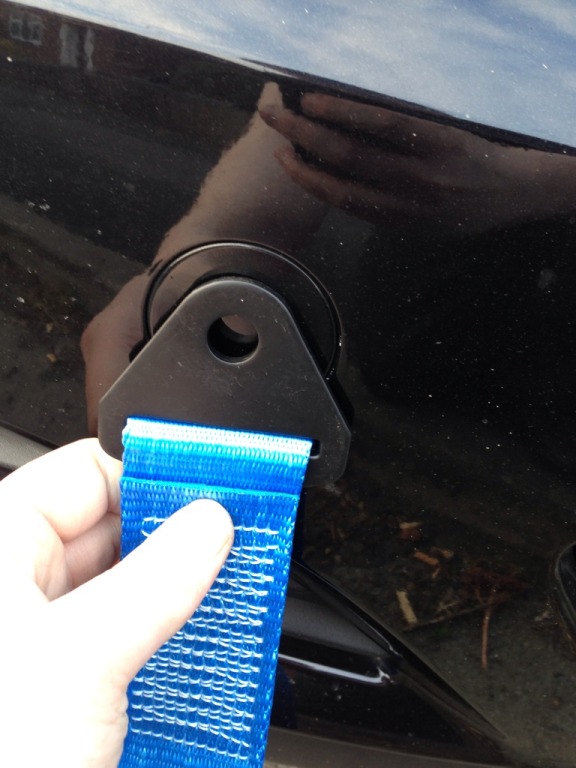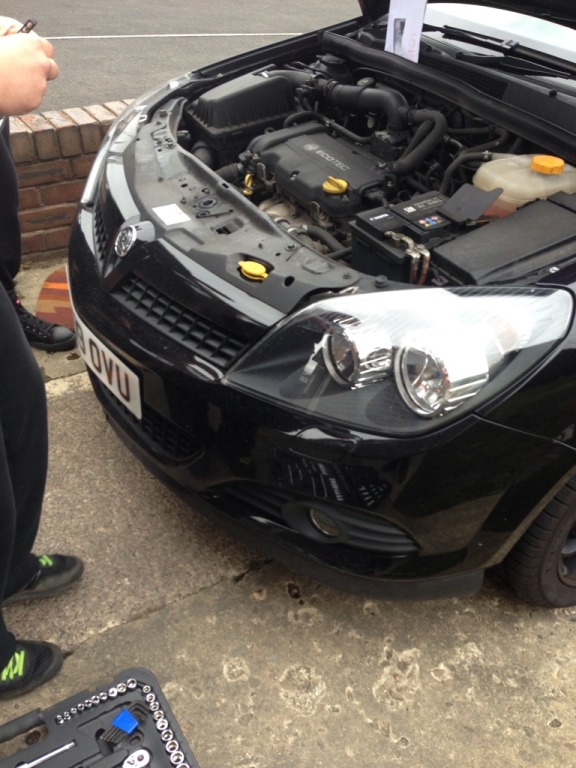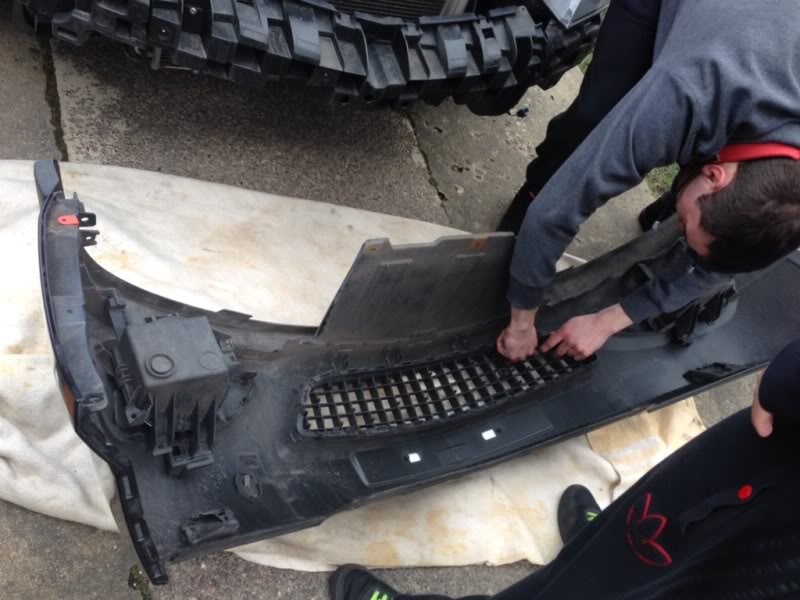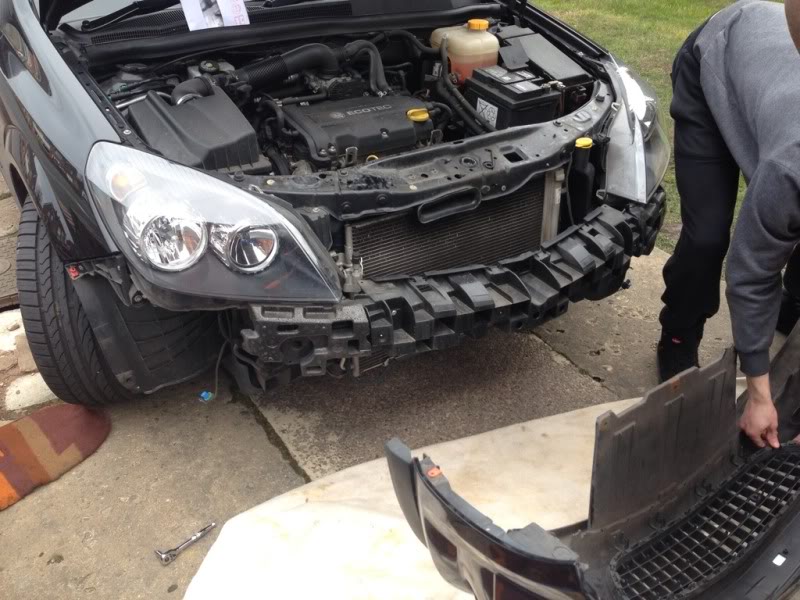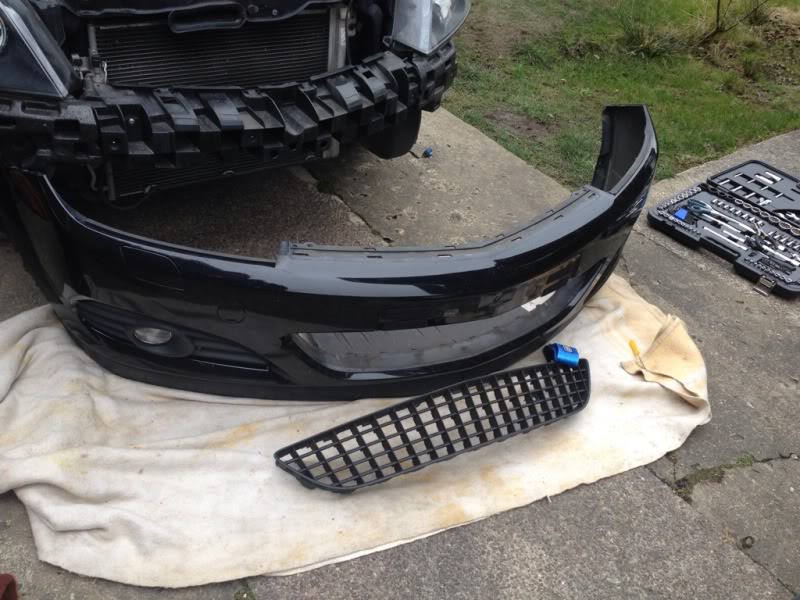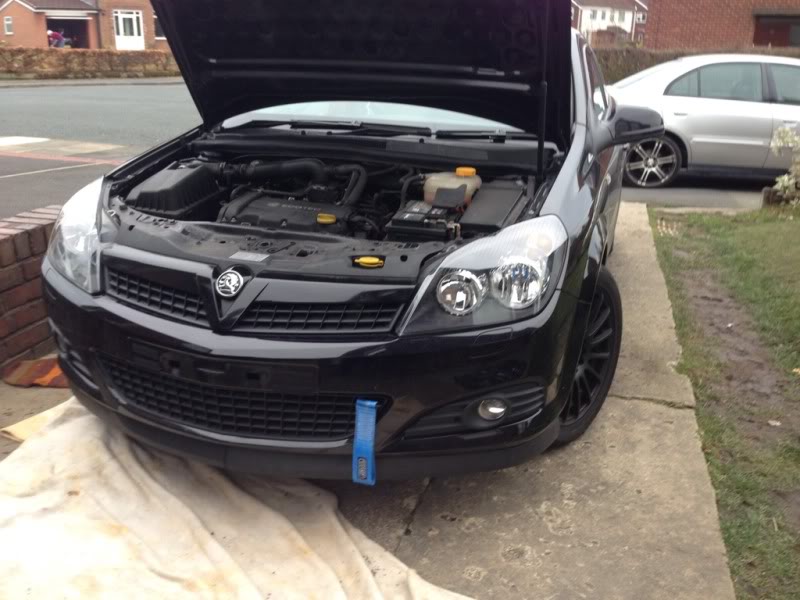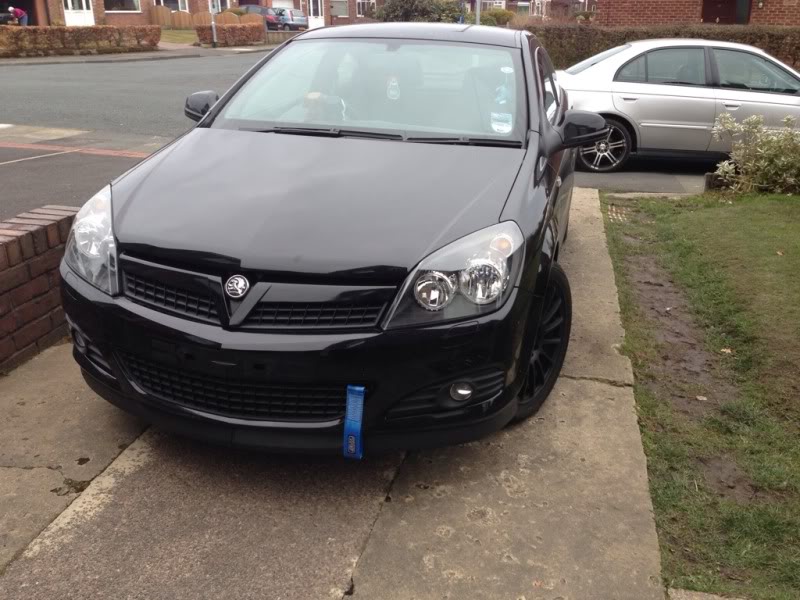 On Monday I picked up some pearlescent blue paint for my front badge. Today since I have no job I thought I would spray it.
Started as chrome, I scuffed the chrome up good and proper then set up a mini spray booth in my dads shed. I put down three coats of primer left for 15 mins between coats it didn't take that long between as I have a ceramic heater on the part. Then came the black paint (it has a base of black). Three coats of black later again 15 mins between each came the good stuff! Pearlescent paint!
Now pearlescent paint is basically such a fine flake you can't actually see the flake as its a powder mixed with clear coat. It only took one coat to get the desired effect (black with blue pearl in the light).
I have added 2 layers of lacquer since I took this video but this is the end result apart from not being shiny
.
http://i121.photobucket.com/albums/...F389C6B-1071-000000B9BD535D71_zpse3fbfb96.mp4
Yes the paint is pitted I think I set the temperature too high on the heater and the black paint bubbled. Either way it's settling over night now before I flat and polish.
Finally finished the badge today! It only has 2 coats of lacquer and with it being on the front of the car... I should have done more. Even so! The lacquer came out real nice, no orange peel effect which I am surprised at so I didn't have to wet sand a thing I just threw on some G3 Professional Resin Superwax! I quite like this stuff makes it come up a real treat I used the G3 waffle pads you can buy (the grey one (softest) for wax and polish).
Anyway here's some pics to oogle at, I love how it looks on the car! It has surprised me
.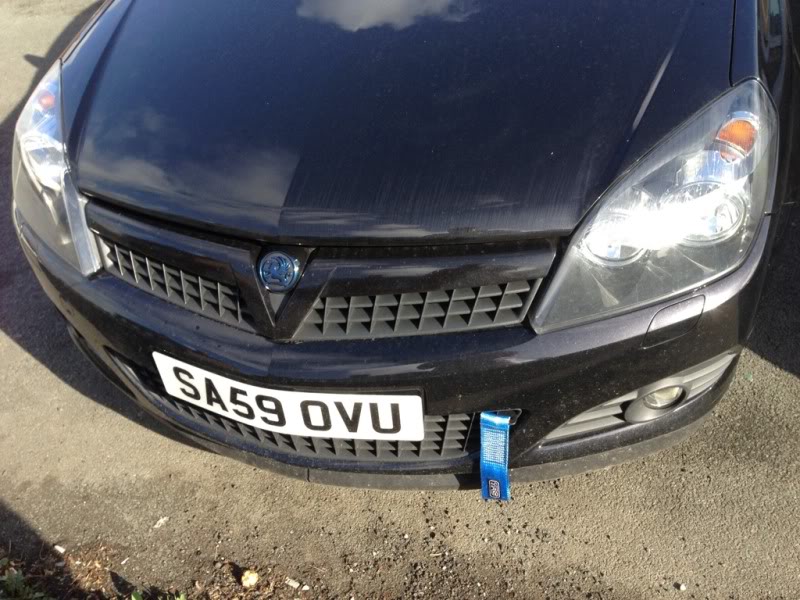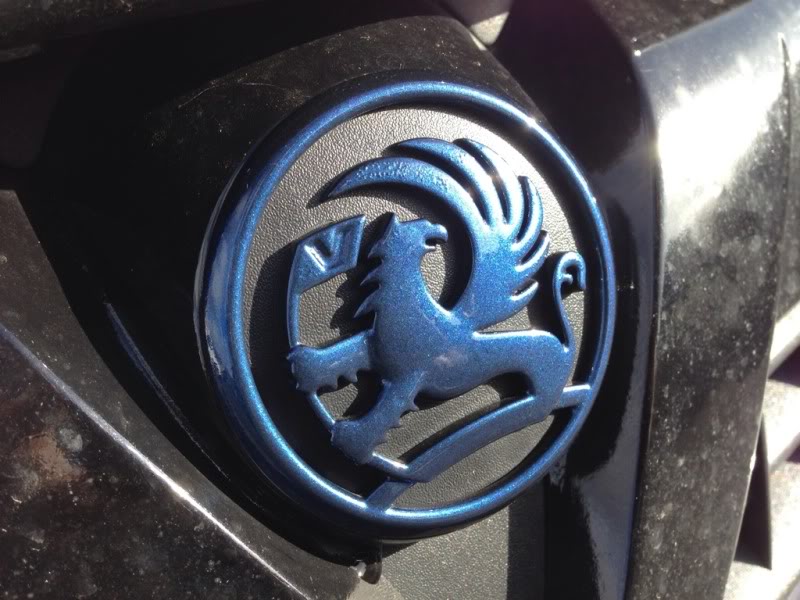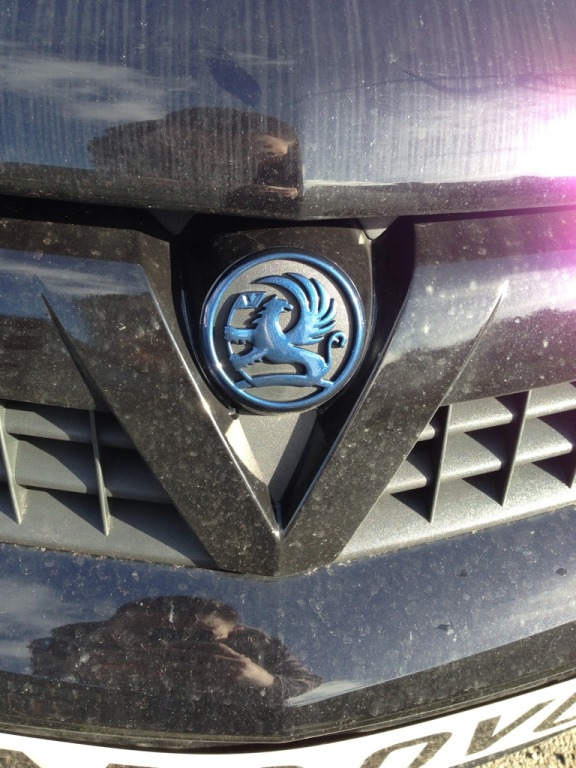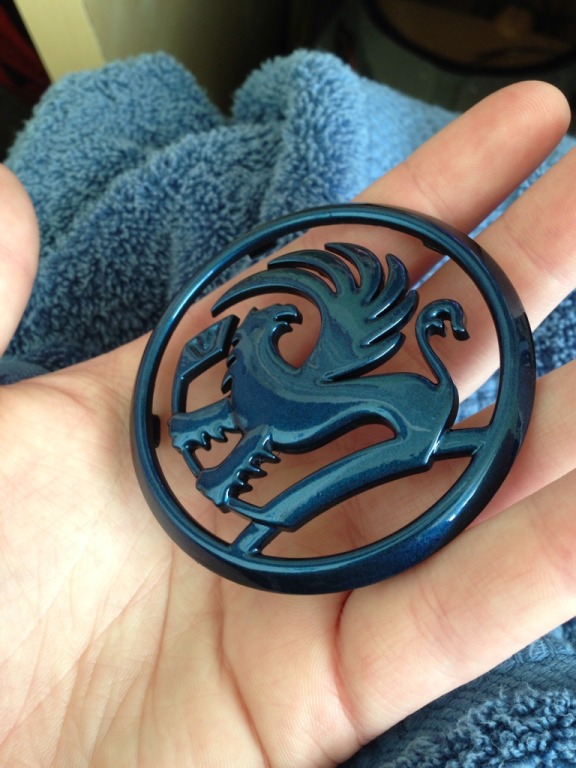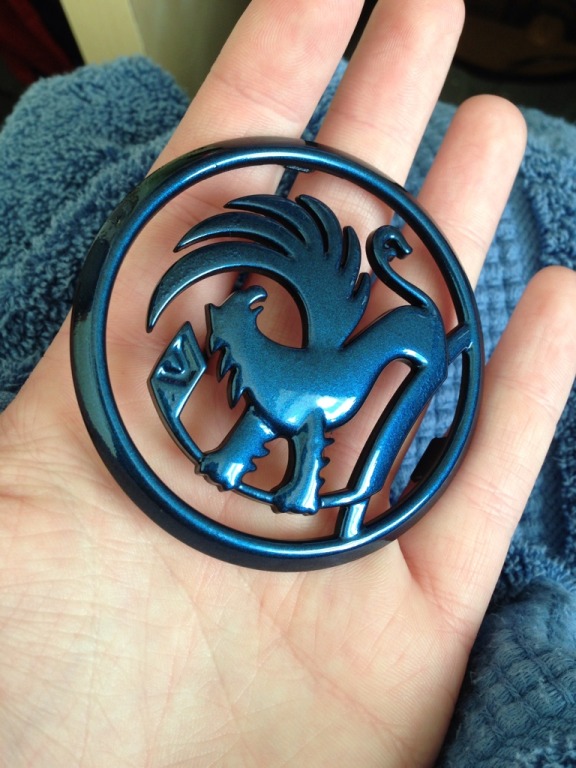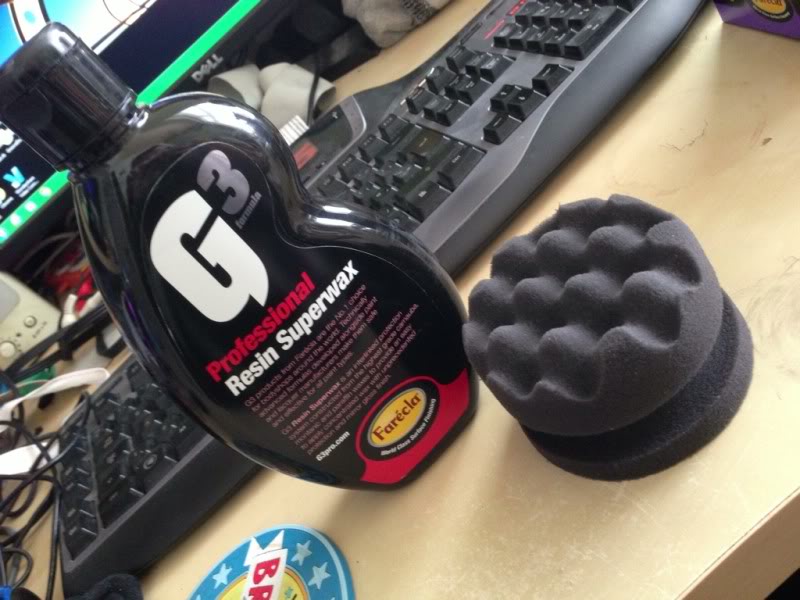 Video's:
Not in the light: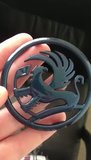 With a camera phone light: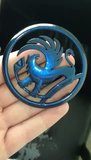 Well folks that's what I'm currently up to hope you enjoyed the read. Things on my list to do are as followed...
Rear bumper repaired, painted and fitted.
XP kit sideskirts and front chin splitter things also the spoiler.
Lowered on coilies.
Custom cat back stainless system to a twin pipe to fit the Irmscher diffuser.
Tints - Rear screen 20%, Rear windows 35%, Front 2 windows 50% *LEGAL LIMIT!* and my lights are being tinted all round with MOT friendly tint (Fly Eye pretty much) - Tints are happening on or around the 29th May so stay tuned!
Possible boot build (Still debating this one).
Comments are welcome as said and yes it is a marmite car I understand.
Enjoy
Nick