Thought I would post a thread up of my car as im quite happy with it now and have done afew things to it, afew people on here have asked for a full spec etc so thought I'd bung this up.
The car was originally purchased after my 182 was having problems, test drove the megane while warranty work was being carried out and never picked the clio up again. Insurance was very similar as well to the clio despite being 19 at the time.
The car was originally a renault press car and has been in afew videos and magazines. First things first, being a detailer I was itching to get the car up to scratch and ready for my first fcs so A detailing session commenced.
http://www.detailingworld.co.uk/forum/showthread.php?t=66155
The car has had nearly every wax and sealant in the world applied
but think I will be sticking with the current stuff.
First changes where the exhaust. Heard a local guy on meganesports exhaust and thought hmmm jet sound is cool. So went to the same guy at powerflow who is extremely good and had a backbox chop done. Makes a lovely noise but looks completely standard.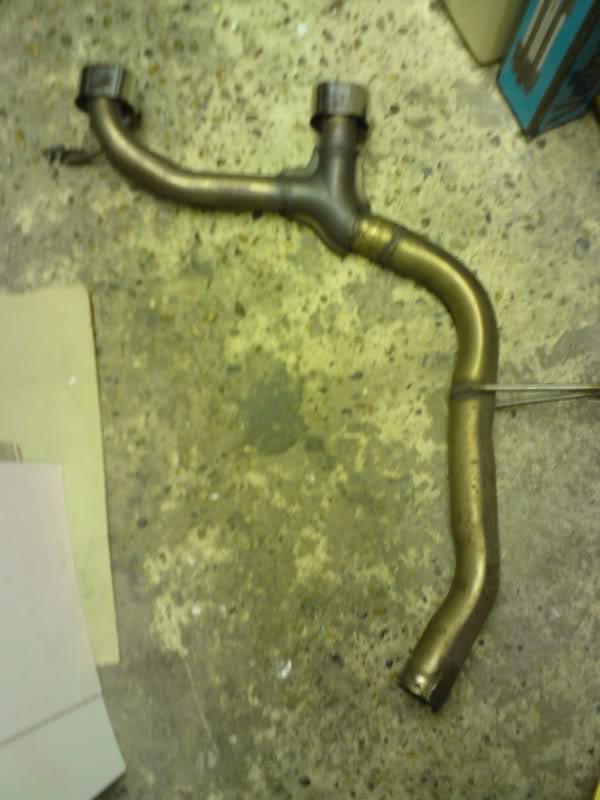 When detailing another R26 I realised I had the old style gearknob so sourced a newer one and nicked the insert.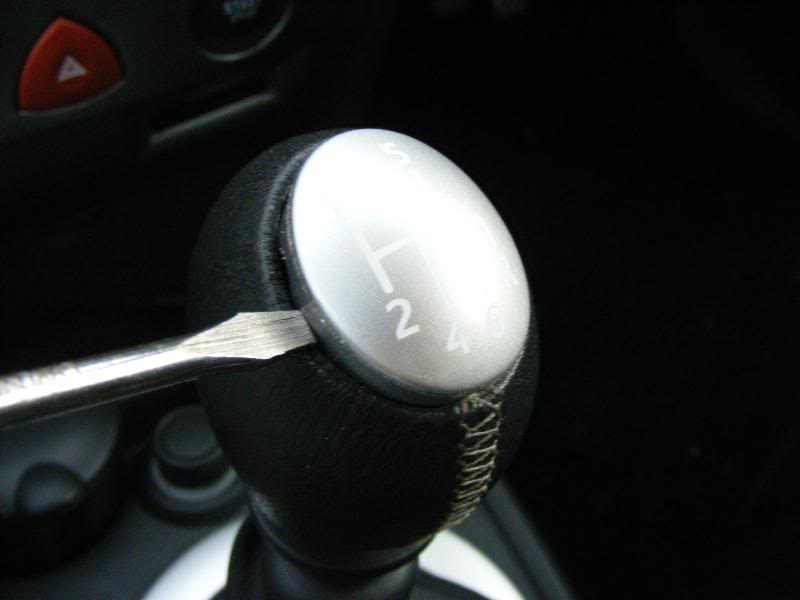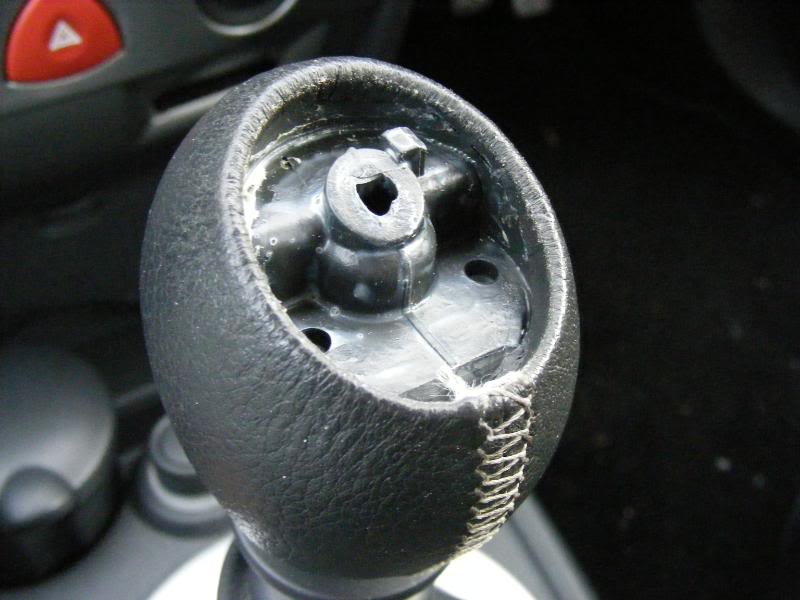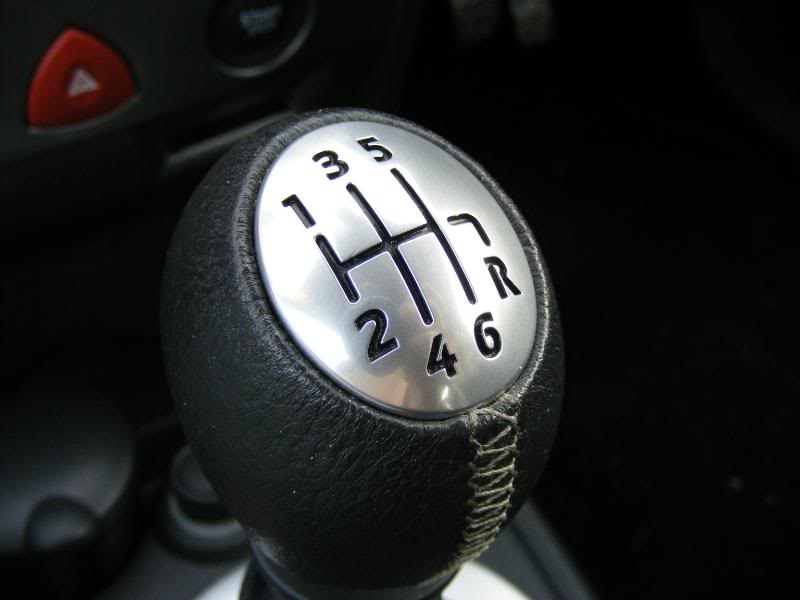 Then got the full forge pipe set and an itg filter.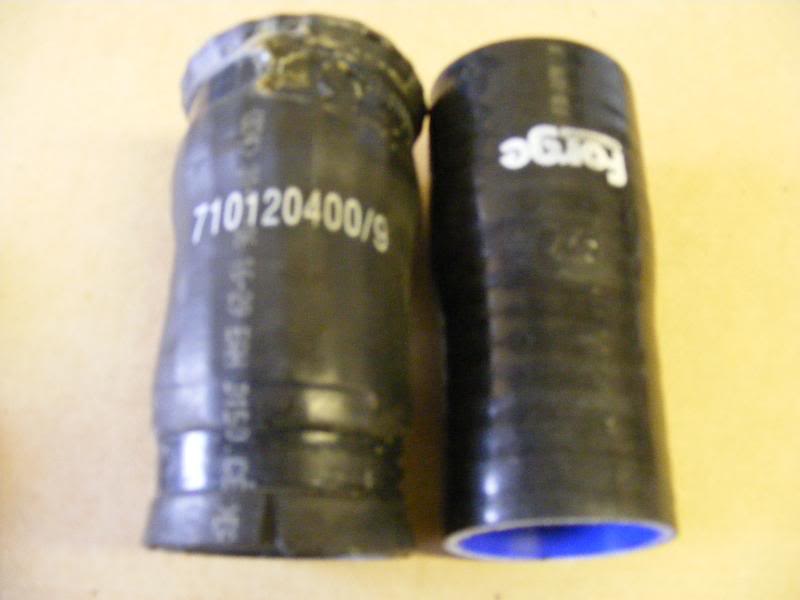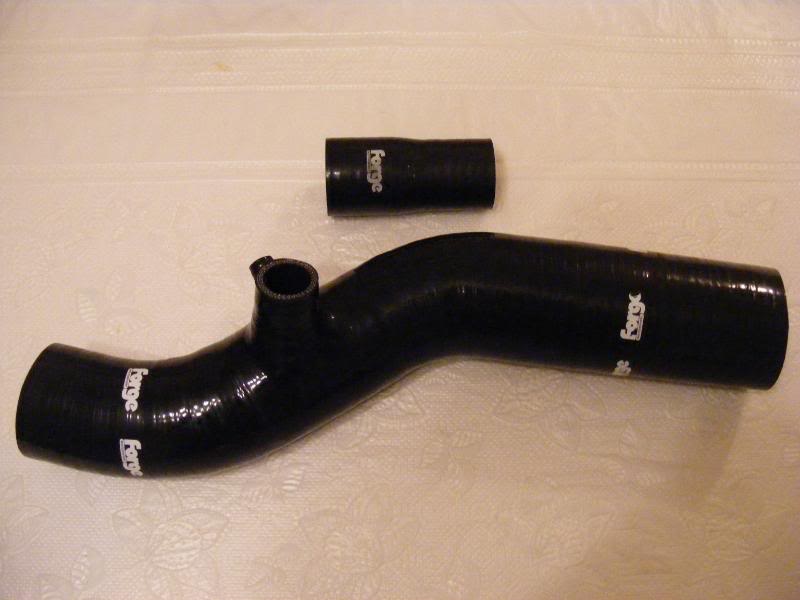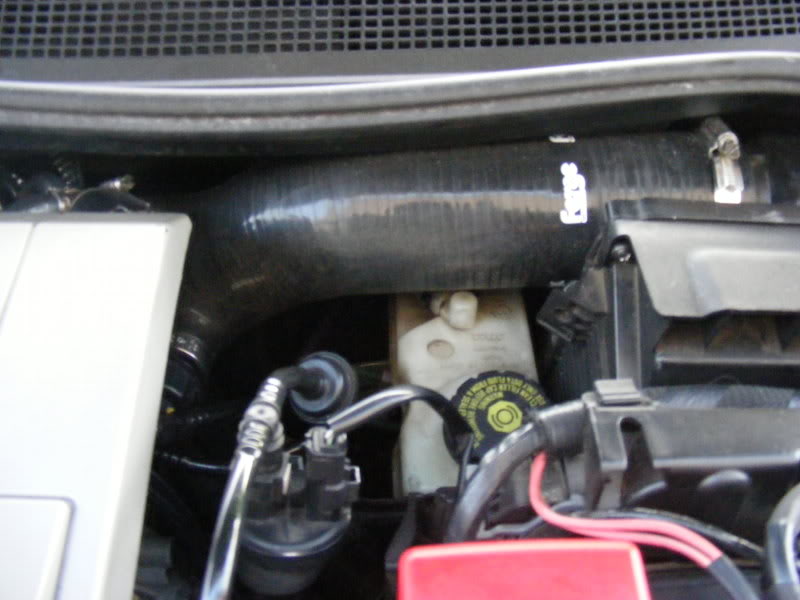 A cheap custom intercooler came up from meganesport so I bought that and added a caf at the same time.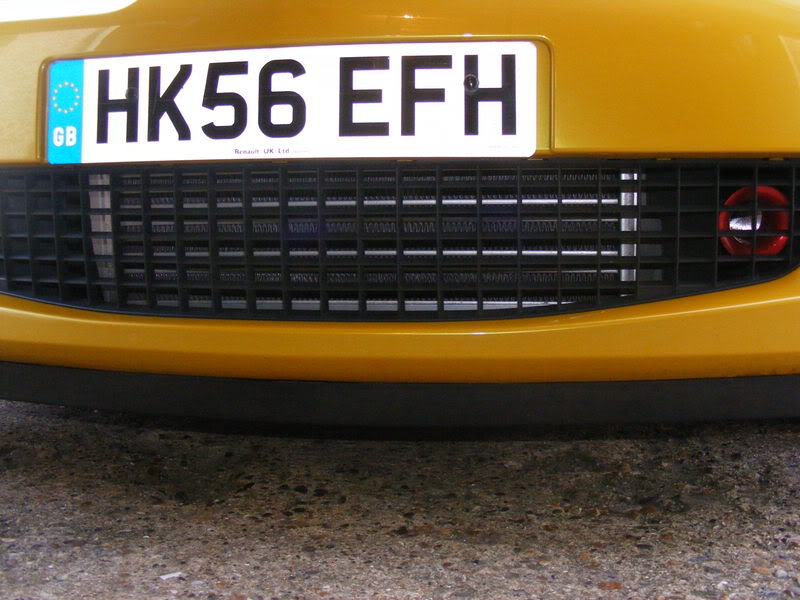 Then had the offer of a photoshoot so took the guys offer up, very pleased with the results. Ktech added there cage to their site, within 2 hours I had ordered it (don't think they were expecting that)
This turned up after a few weeks after painted and couldn't wait to get it fitted.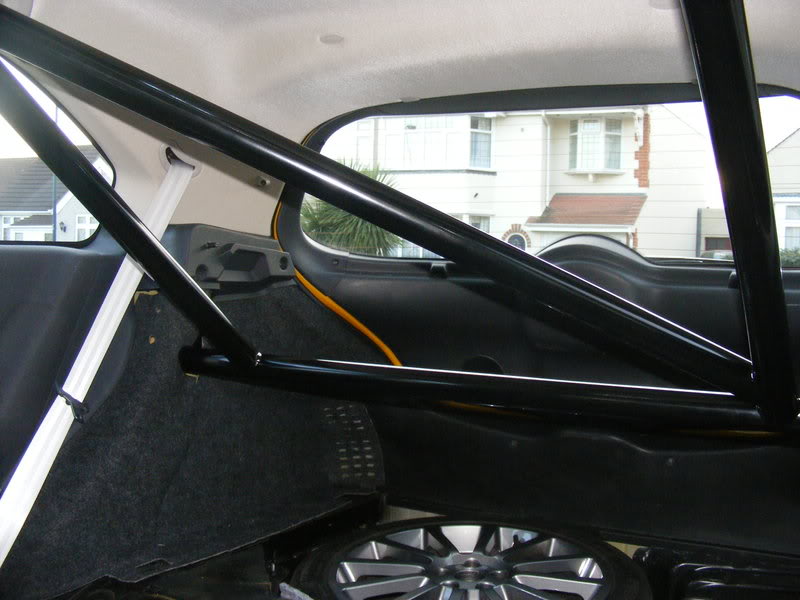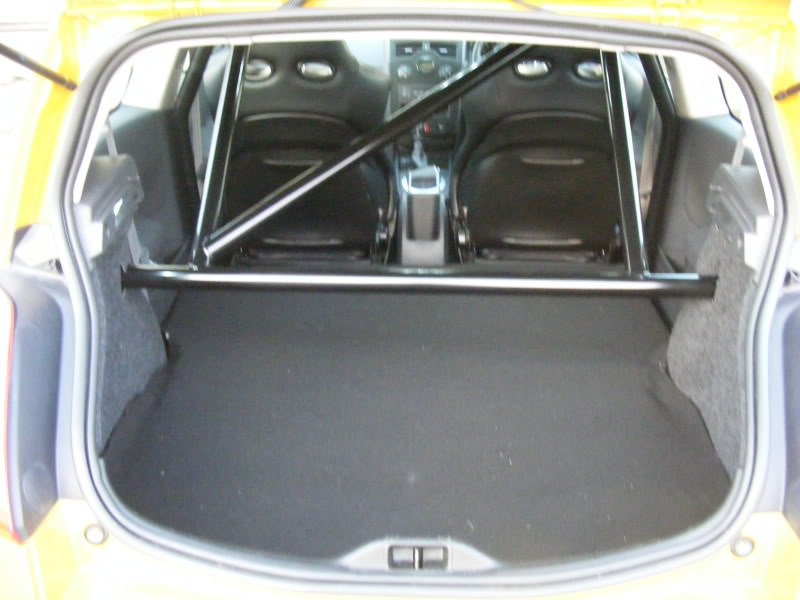 Also had 2 spare r26 wheels for the car so put some michs on these and were using them as track wheels.
Then after seeing some superb work on a dash I took the plunge and got a friend to cover my dash. I really love this modification, completely changes the interior for me and makes it so much nicer.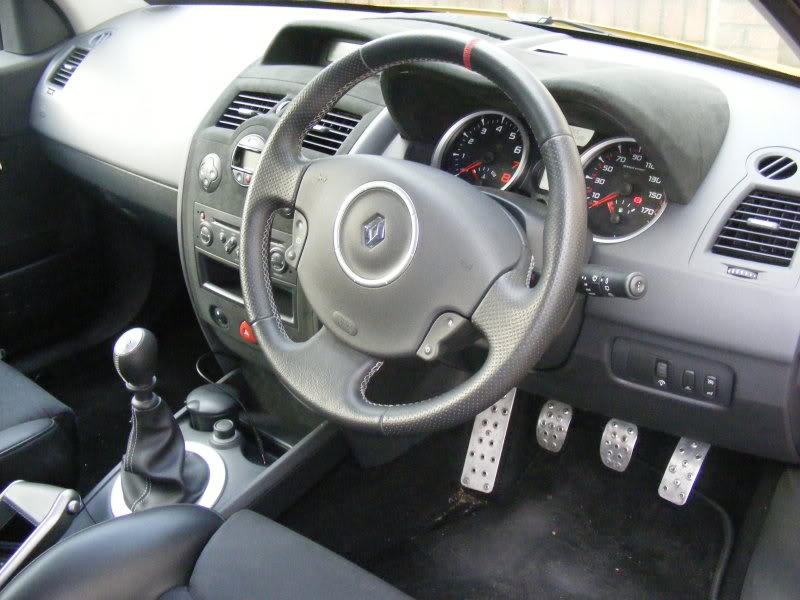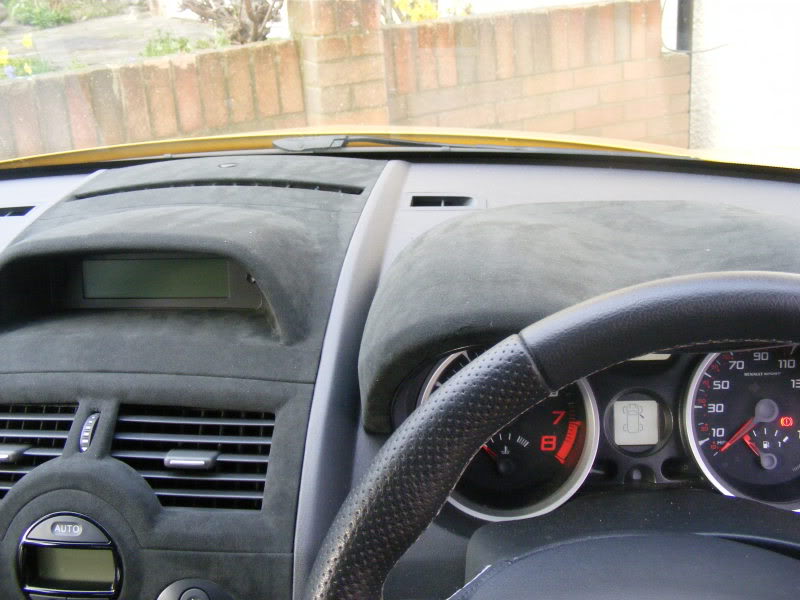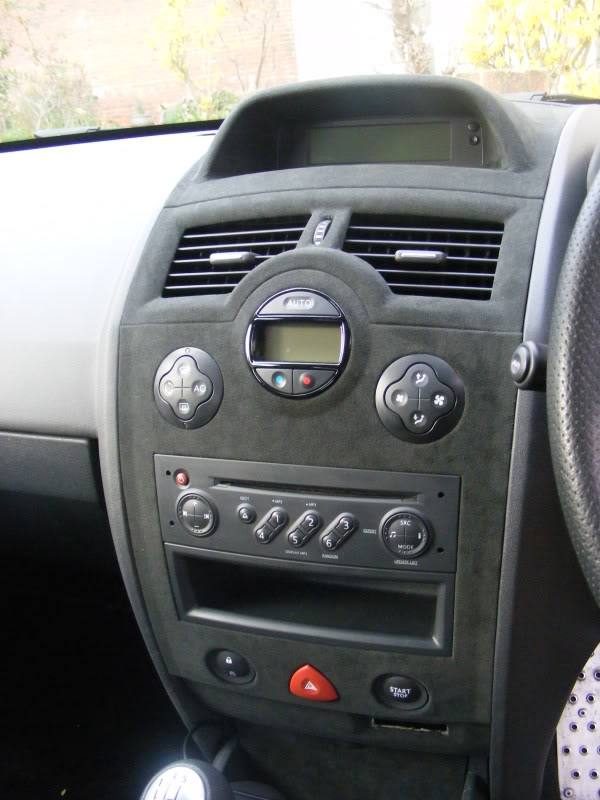 Also fitted one of pauls renaultsport brackets and a modus aerial.
Warped my set of discs so as I was intending on doing afew trackdays got some 2 peice discs done.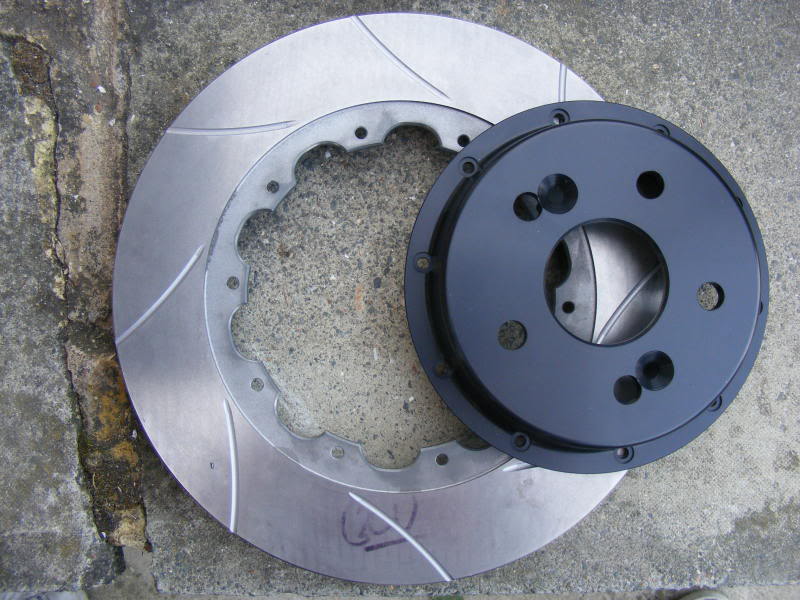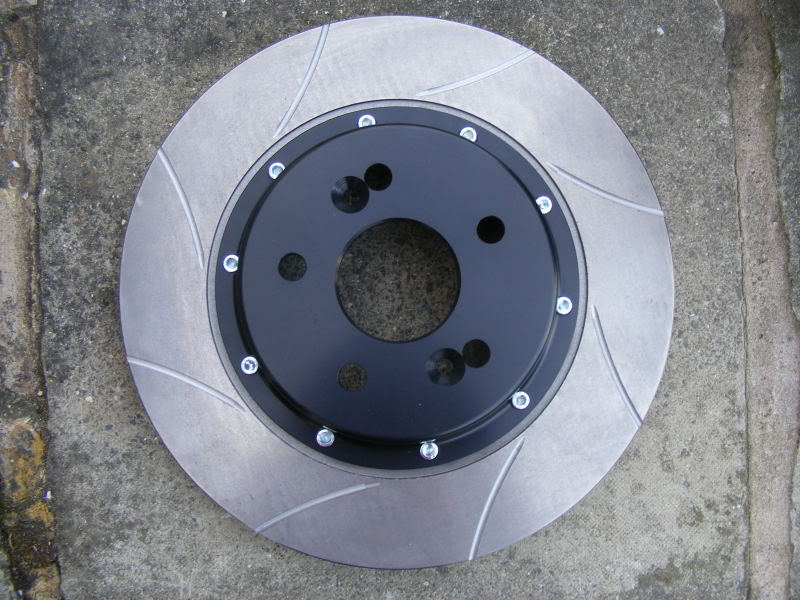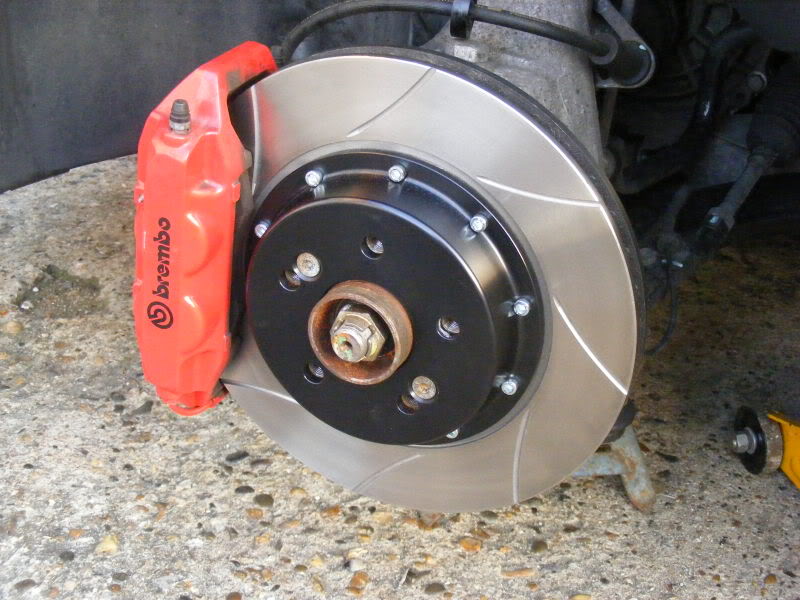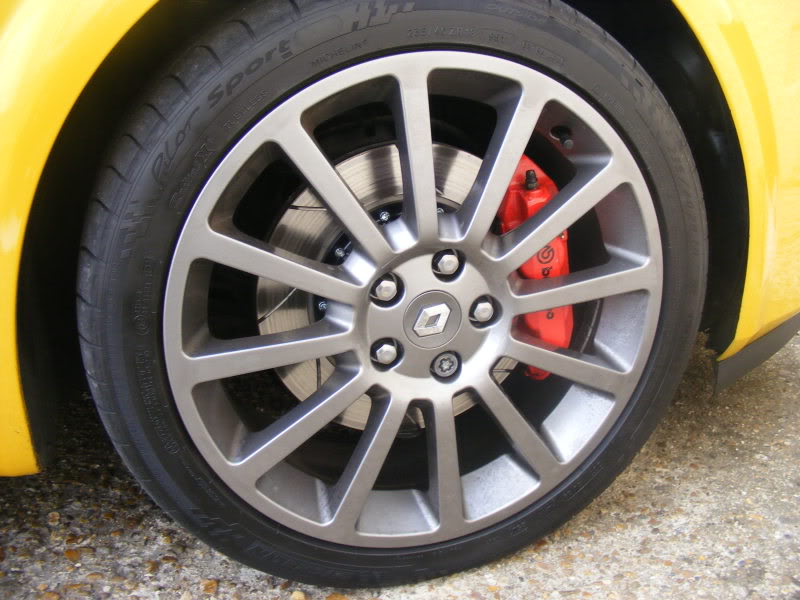 Saw a guy on meganesport was looking at selling up and sent him an offer for his engine cover and he accepted with a swap for mine so bunged this on it.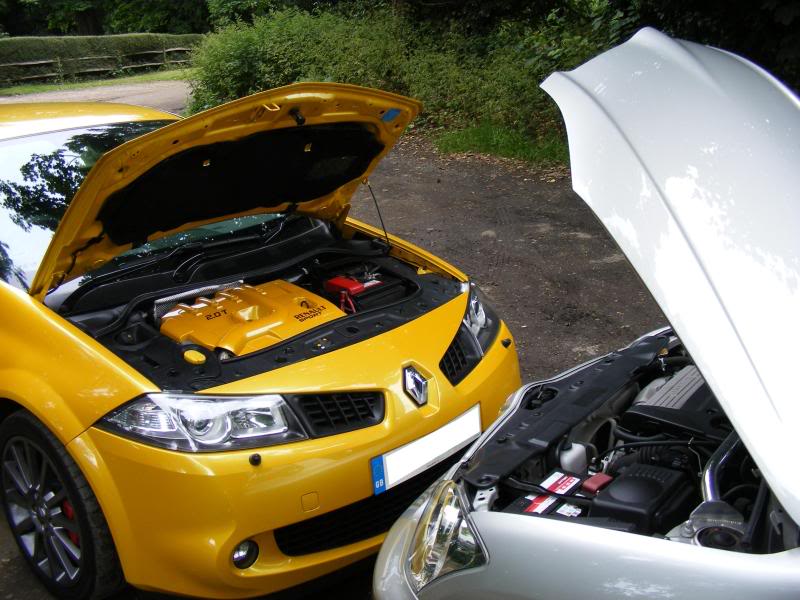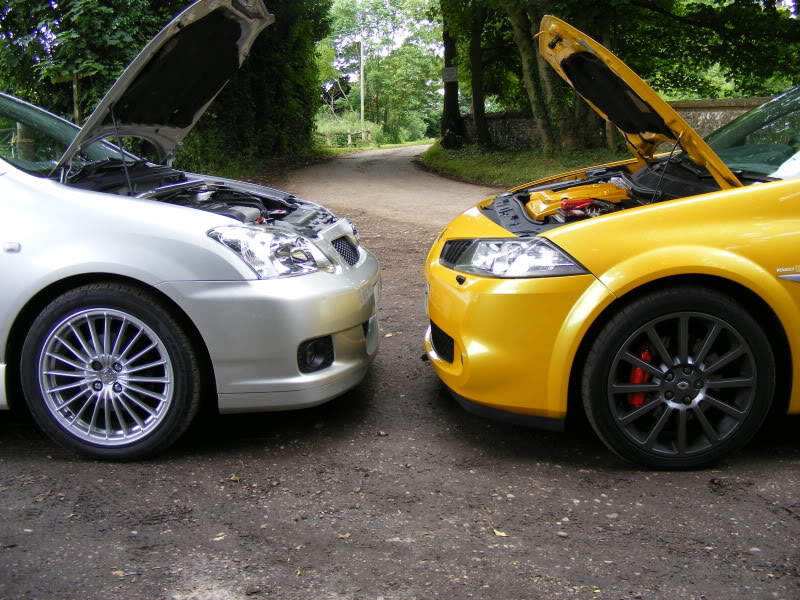 Thought I was all finished for a while but a friend started selling afew bits. So I bought a custom centre box and had this put on, made a nice noise, quite bassy but lost the scream. Then bought his custom rear chopped pipes. Jesus these are incredible, look similar to my old box chop apart from the tips but sounds so different, I love it, always puts a smile on my face.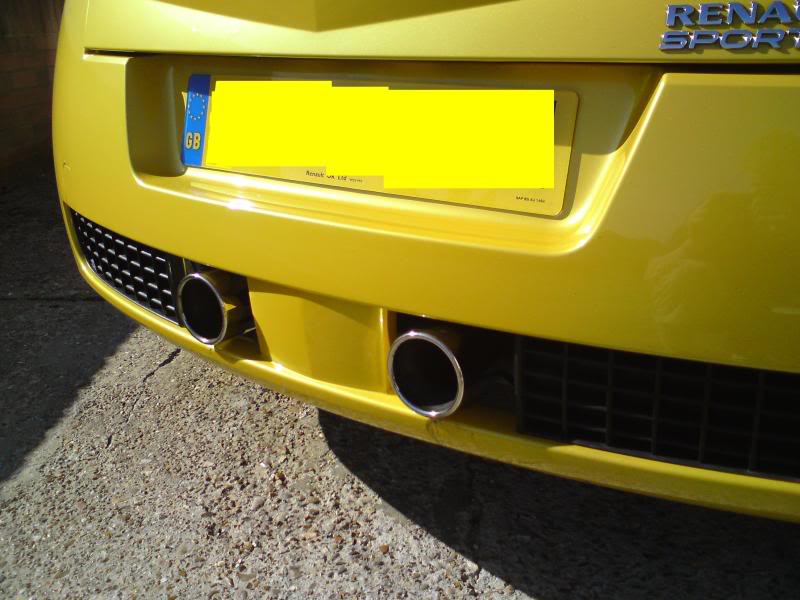 Also picked up some original compomotive test wheels, renault were originally going to put these on the megane sports but price was a little on the high side, so decided against them.
When I picked the alloys up they were quite curbed, silver and had 2 ok tyres. So hunted down 1 goodyear eagle f1 gsd3 and another dunlop sp sport. I did want to put r888s or similar on but with the 2 tyres on them nearly new seemed like a waste. Had them refurbed in dark anthracite with heavy flake just in time for fcs.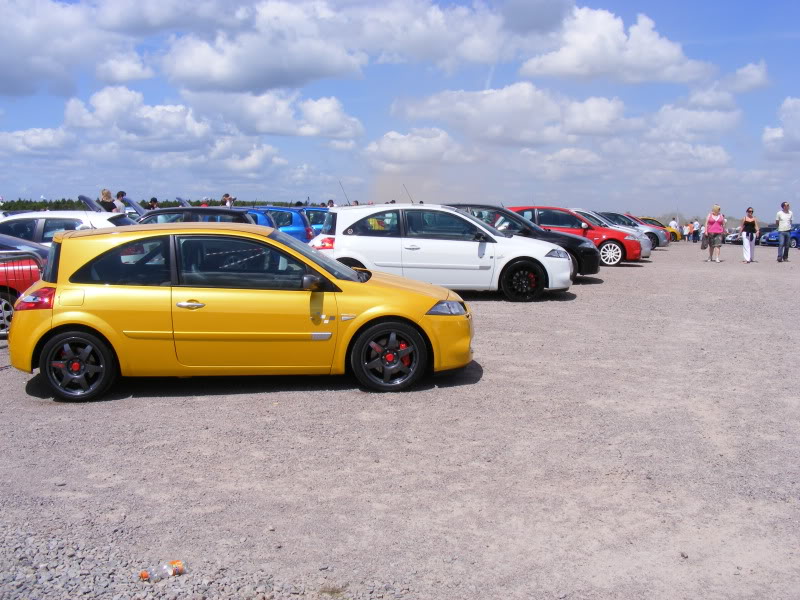 This still leaves me with 6 r26 wheels with tyres. So the comps are going to be track wheels.
Some stuff is missing, like the seat plate stickers, full led light conversion, including ultra bright reverse lights, seem like xenon headlights. Pioneer speakers and had few more bits covered inside.
Then it remained the same for afew weeks then:
Bit later than planned but had afew other bits done.
Wheels, with the hel lines visible.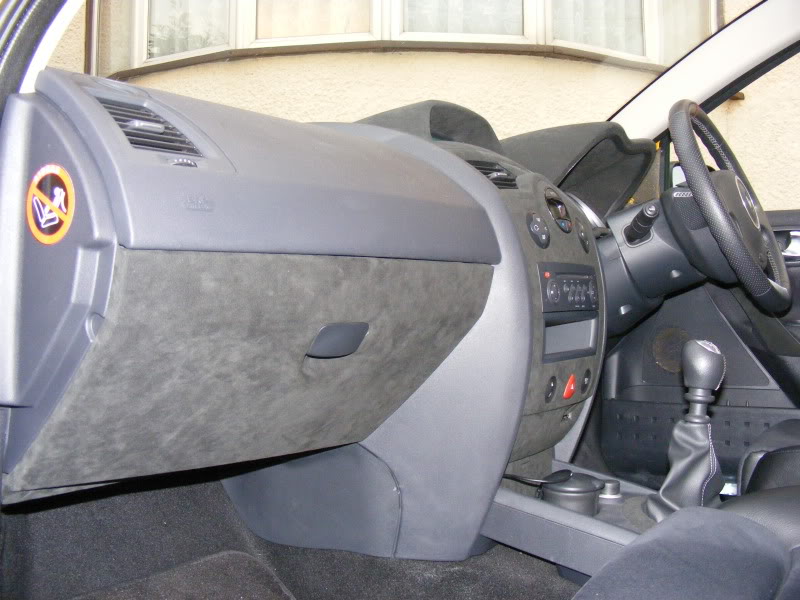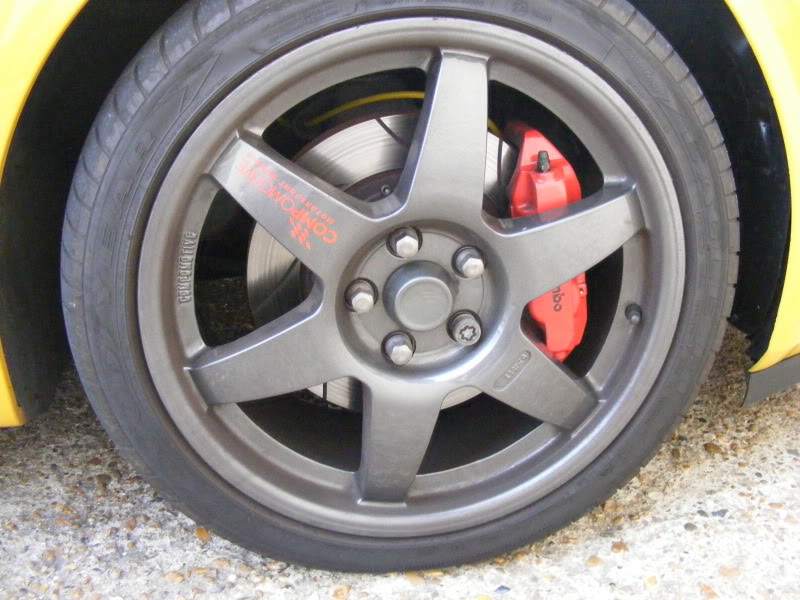 Then something that had been bugging me for some time. Got my friend to cover my glovebox as it was abit uneven on the passenger side. Got it back last night, so happy really finishes it off for me.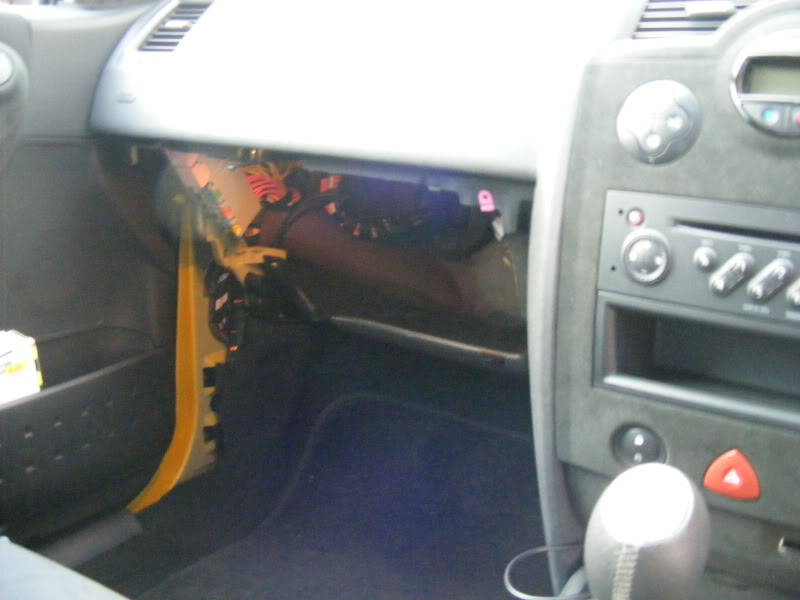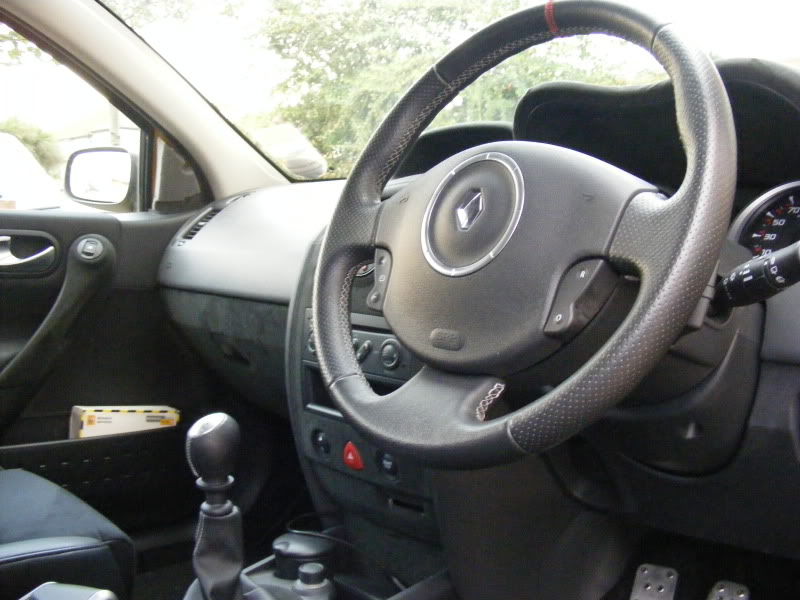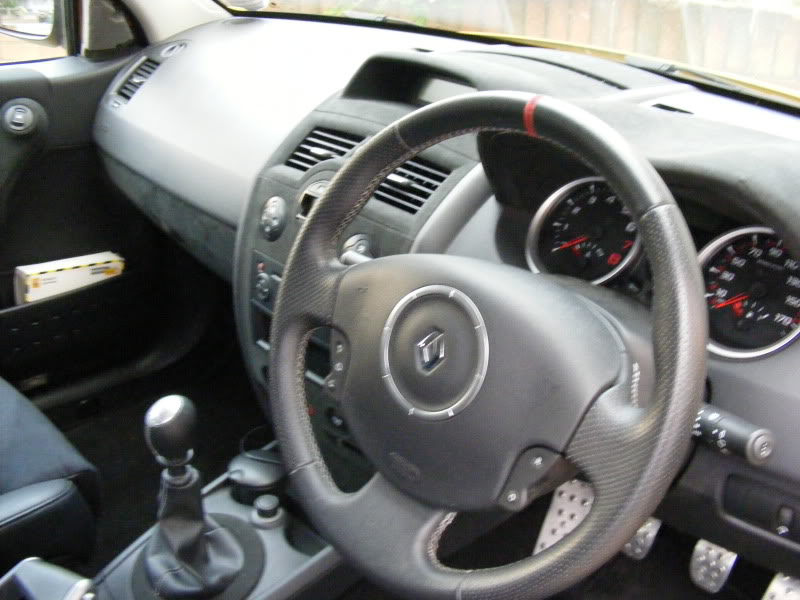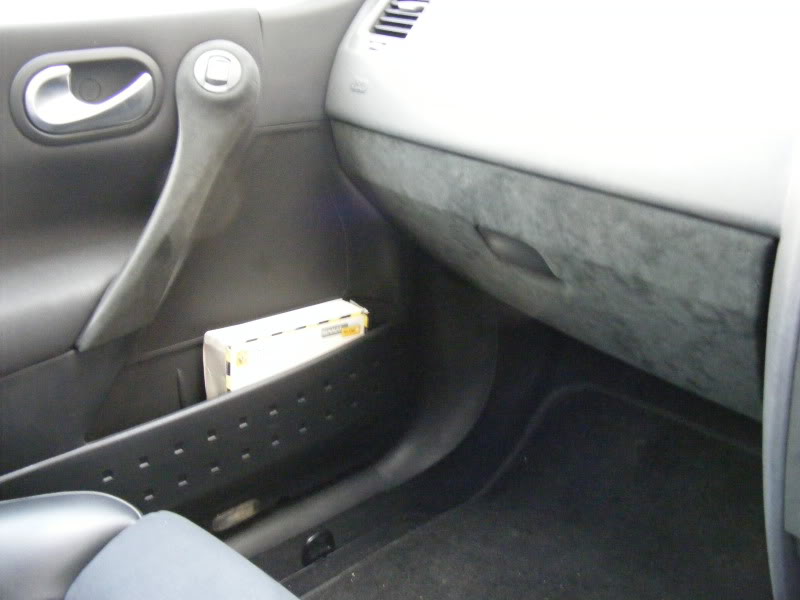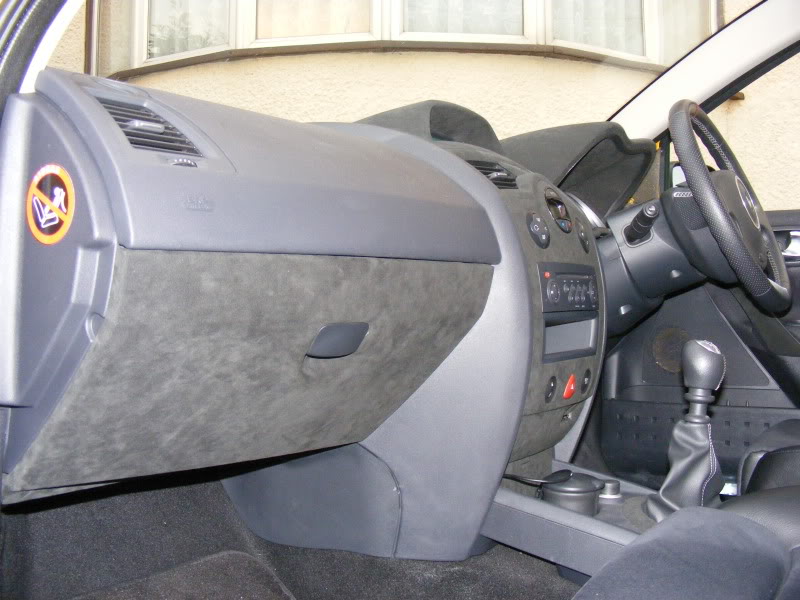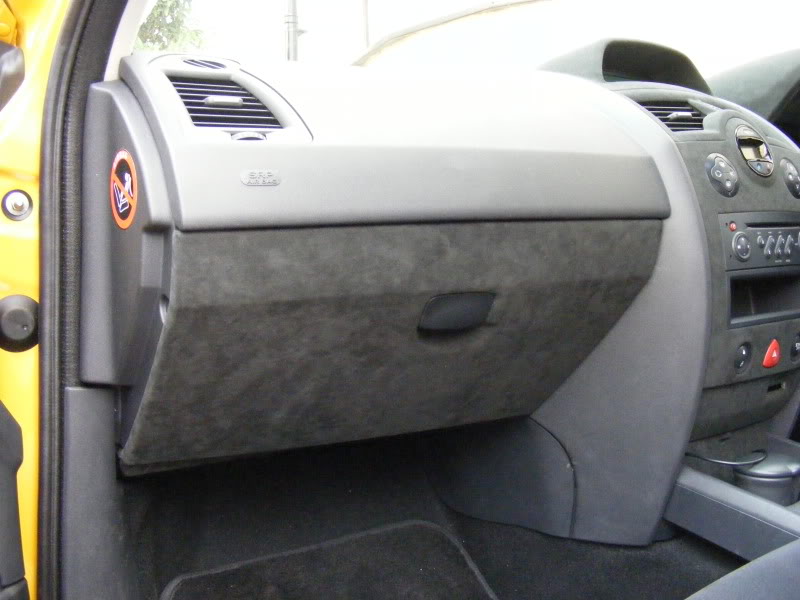 Still got afew other bits planned but thats it for now.