Thought it was about time I made some effort to record the modifications I have done to date and future stuff planned. It started its life with me as a standard non cup 182. I've had the car for a few years now and the spec is as follows:
Mk1 Yozza Exhaust + Sleeved to Cat
Speedline 2118's
Michelin PE2's 195/50
172 Cup Shocks
Gear shifter from a Scenic with the Yanno kit and the Burpspeed linkage mod
Cup spolier
Steering wheel retrimmed by Royal Steering wheels
Rs Tuner 98 Ron Map
Skoda Fabia Splitter
Cup Washer Blanks
Front fog lights removed.
This is how the car looks at the minute (sorry for the duplication of the pictures from the media thread)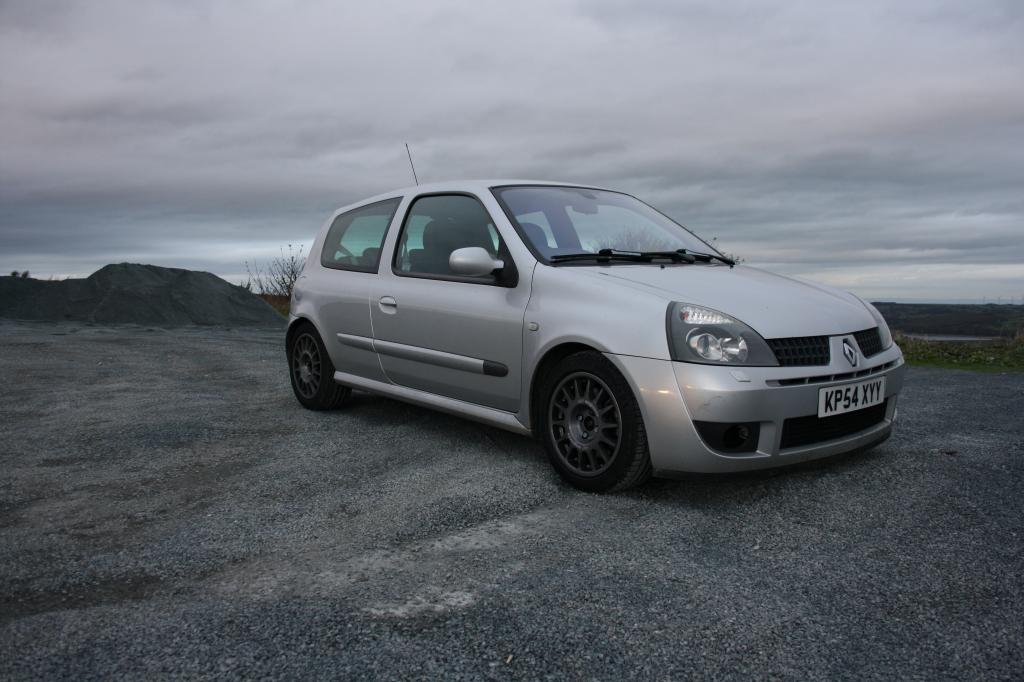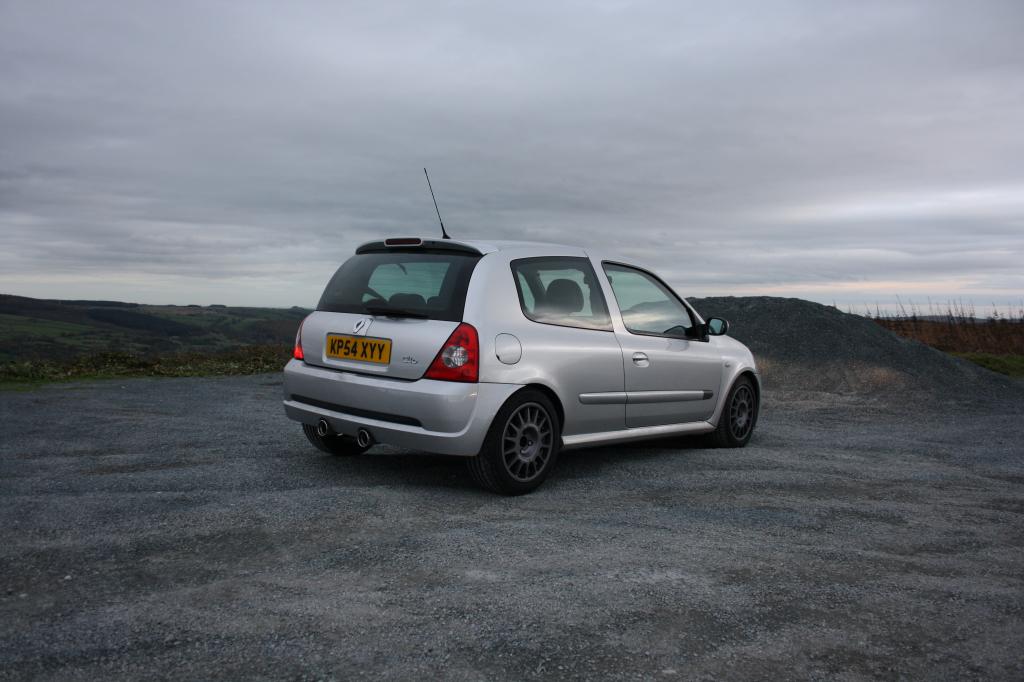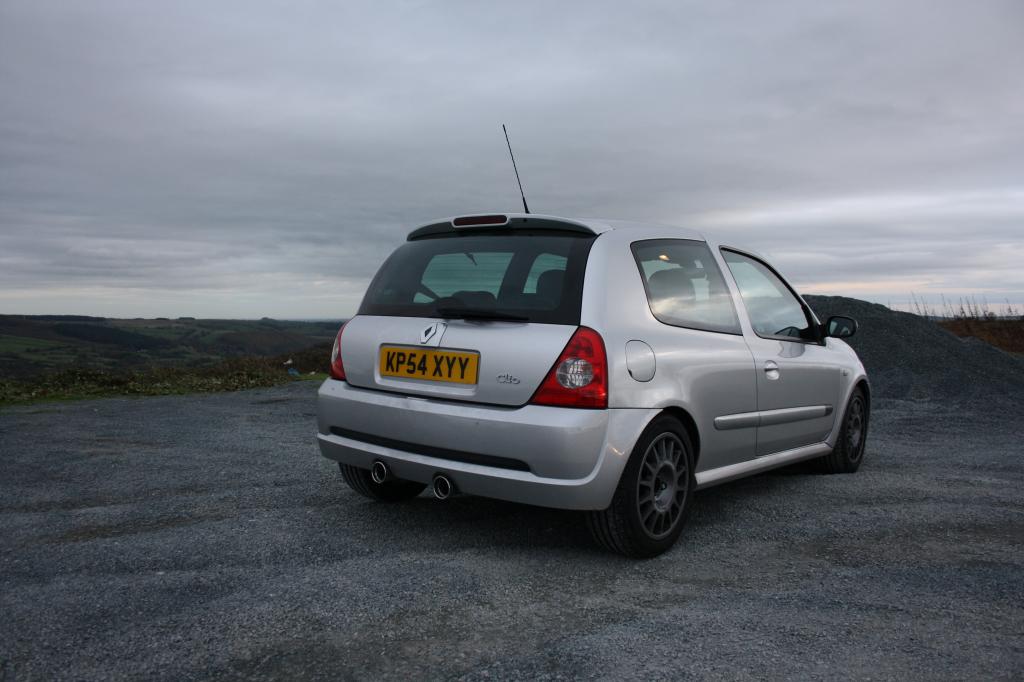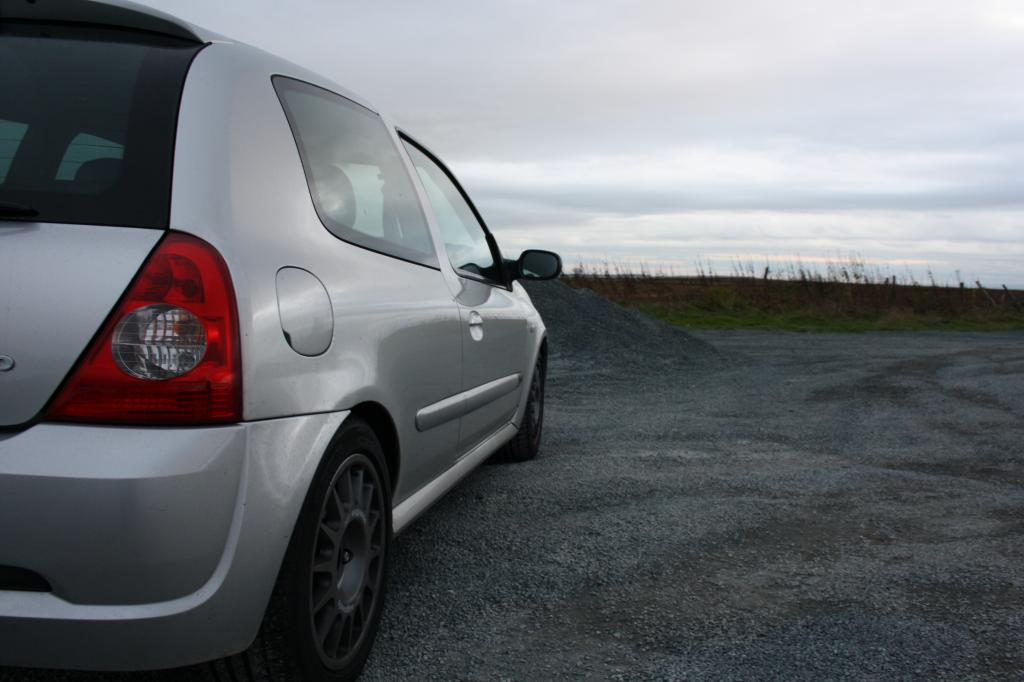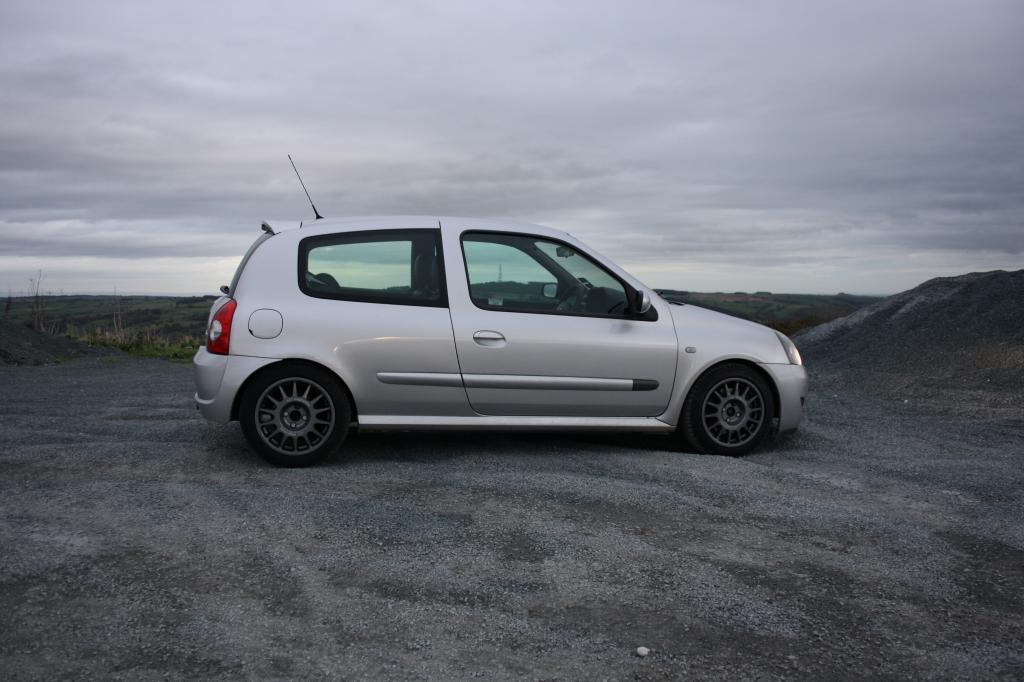 I'd like to get the car on track in the new year and the plan had been to cage it, Bimarco Futura's and harnesses but after looking into the Safety Devices cage group buy and getting some quotes on the fitting of a cage it looked to be beyond my limited budget!
A rethink was in order and I spotted some Recaro's on ebay that were local and well priced. They are out of an Evo 4 and are the Recaro 'Speed' seats the same design as the ones found in Honda Intergra/Civic Type R. The fabric of the middle section of the seat is so 90's it's offensive, but there from a car which production ran from 1996-1998 so I can't really complain and they look 100% better in the flesh than in picture in which they look, well, you can make your own mind up.
Here they are: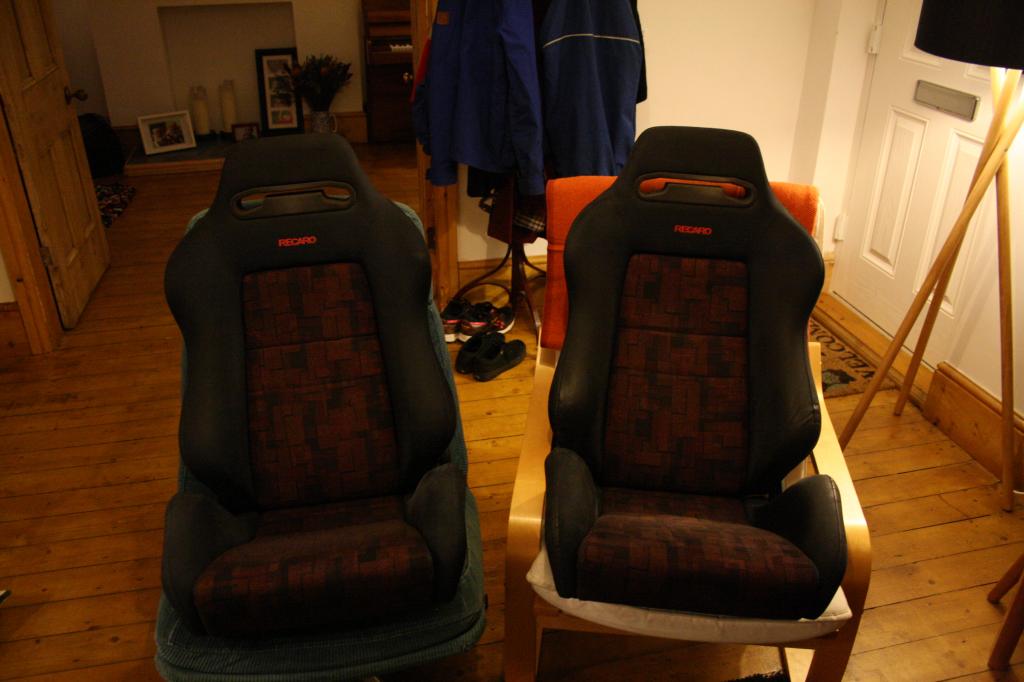 Good news is they are clean, the tilt and recline work perfectly all plastics/handles are present and the bolsters have been replaced on the drivers side and are only have slight wear on the passenger side. There is the expected wear on the alcantara but all in all they are in excellent condition seeing as they are 16 years old. Glad Mitsubishi spec'd decent fabric, they'd be in a skip if they had Renault spec fabric on them lol.
So plans now are:
Recaro subframes from GSM or Capital which are quiet frankly obscenely expensive, but I can't weld or fabricate so I'll just have to be prepared to pay over the odds
Try to tidy up the worst of the shiny alcantara
Fit them next weekend.
I will get some more pictures of the shifter and steering wheel too.
If you got this far, thanks for reading! :smiley:
Nick