Hi there
It is happening this Saturday, it shall be huge, well over 150 cars expected, maybe 200+, some of the attractions are:
- Asus ROG Bus
- H2H Racing Simulators (Project Cars)
- F1 VR Motion Racing Simulator
- Live DJ
- Noblechairs and Nitro chairs displays
- Meet 8 Pack
- Cosplay models
- Kitguru Press attending
- Passenger rides available
- Super cars, track cars, hot hatches, vans, motorcycles, trucks, all welcome
- Competitions
- FREE Food, Pizza delivery at 12:00, then another at 13:00, snacks, drinks throughout the day
- Giant Gazebo outside
- Mustang Unleashed group attending
- Jap Stoke group attending
- Jaguar I-Pace & F-Pace on demo from Swansea Jaguar, including my own SVR F-Type
- Autobrite Mobile shop hopefully attending
- Weather forecast is dry, maybe odd sunny shower in afternoon
- Opens 9:30am, finishes 5pm!
There shall be more happening on the day, as were expecting circa 200 cars, we expect 300 plus people, who are all into cars, computers, gaming, racing, free food and socialising, all are invited, it shall be very busy so when arriving please park where you are told to park and do not park to close to our main shop entrance as it is reserved for staff and disabled access.
Video from our last meet:
Location:
Overclockers UK
Newcastle-Under-Lyme
Staffordshire
ST5 9BT
Extra information to keep in mind during the day:
Toilets: Though OcUK has rest rooms they are not for general public (insurance) as such we advise using Morrisons opposite.
Food: OcUK will supply snacks and beverages. Those seeking other food, morrisons opposite, fish and chips top of road, subway also, KFC and McDonalds too.
Discounts: Discounts on all hardware, anyone wanting a graphics card I will operate a strict policy of OcUK cost plus 10% margin, happy to show our cost on the day to any real potential buyer who wants a card for gaming.
OcUK car park: Is huge, can easily accomodate 100+ cars, however strictly no driving fast, donuts etc. We are surrounded by fast roads which you can play on.
Tour: Anyone who would like a tour of OcUK's internal operation just ask a member of staff and they shall take small groups around.
In order to help guide people who never being to OcUK HQ before I've put my paintbrush skills to hand and done a parking layout people need to follow, there shall be marshals present on the event to guide people as it is important customers have a parking area near the door for carrying goods for example.
To summarise directions to OcUK for those exiting A500 / M6 using postcode ST5 9EN or ST5 9BT will both get you to Milehouse Lane.
- Coming from North, you will pass McDonalds on your left, then a Starbucks coffee on your right, also watch out for the 40mph gatso, at roundabout 3rd exit pass subway. Coming from South you will pass a KFC on your left, then a Pizza hut and reach subway on your left. First exit!
- Reach a roundabout, on this roundabout is a Subway and Buffet Island (now closed and boarded up). Drive downhill pass subway.
- At the bottom of the road is a Morrisons, at those lights turn left for Morrisons (toilettes, snacks) or turn right for OcUK and you are then on our industrial estate, the first left DO NOT ENTER, the second left is your parking area.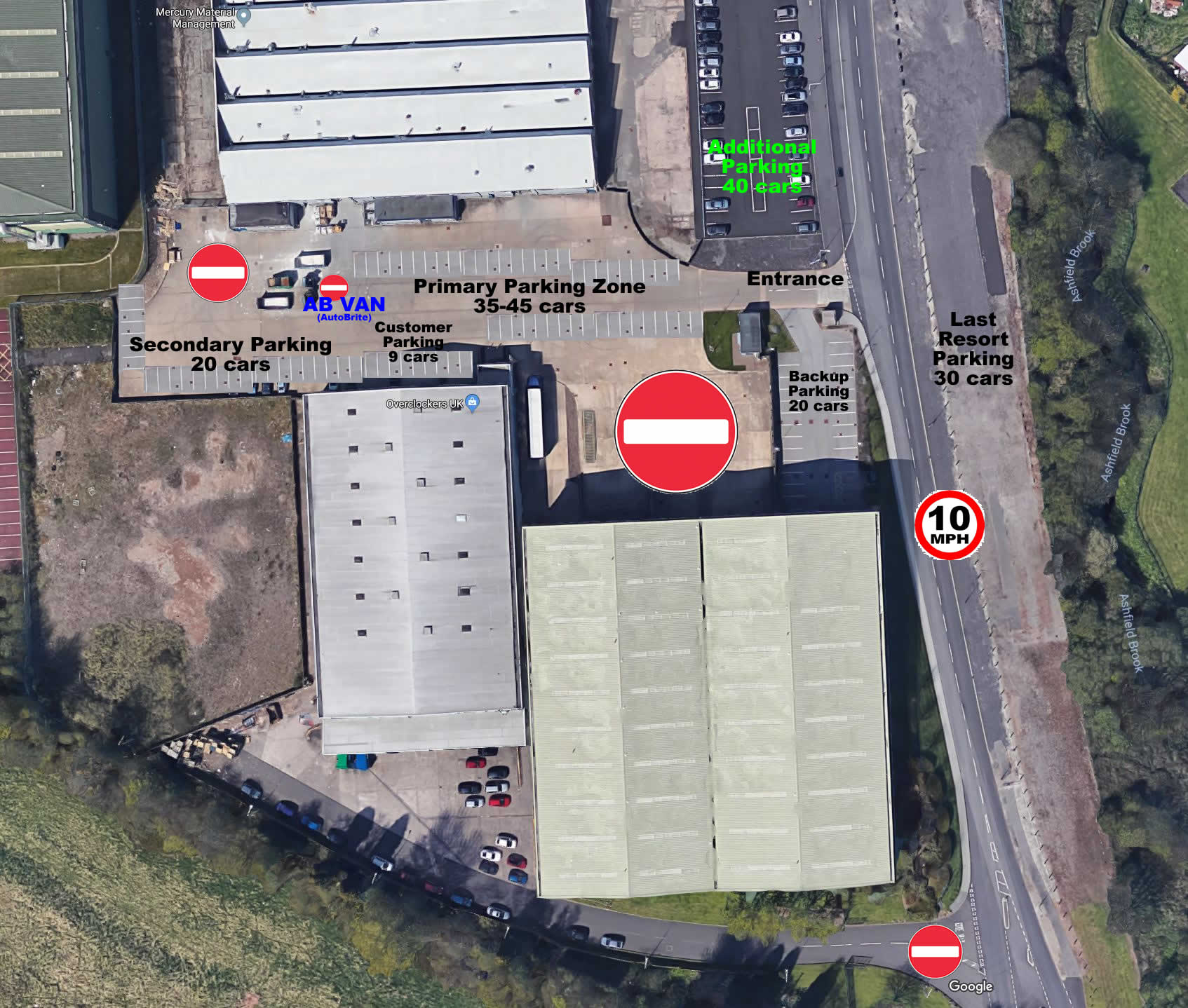 Hope to see you all there!
This Saturday, from 9:30am.
PLEASE KEEP ALL COMMENTS & IF YOUR ATTENDING POSTED IN THE THREAD WITHIN MOTORS!!!