I have been playing War Thunder for a while now,but now the graphics have dropped res!.i have done no changes to my laptop & have done a routine update & with the game.
The in game menus look all fine as normal but then gameplay & background graphics are rubbish now,they have gone all block like.
I have tried my best to fix this but im not to hot with computers.
It does come up with this tho with the texture quality..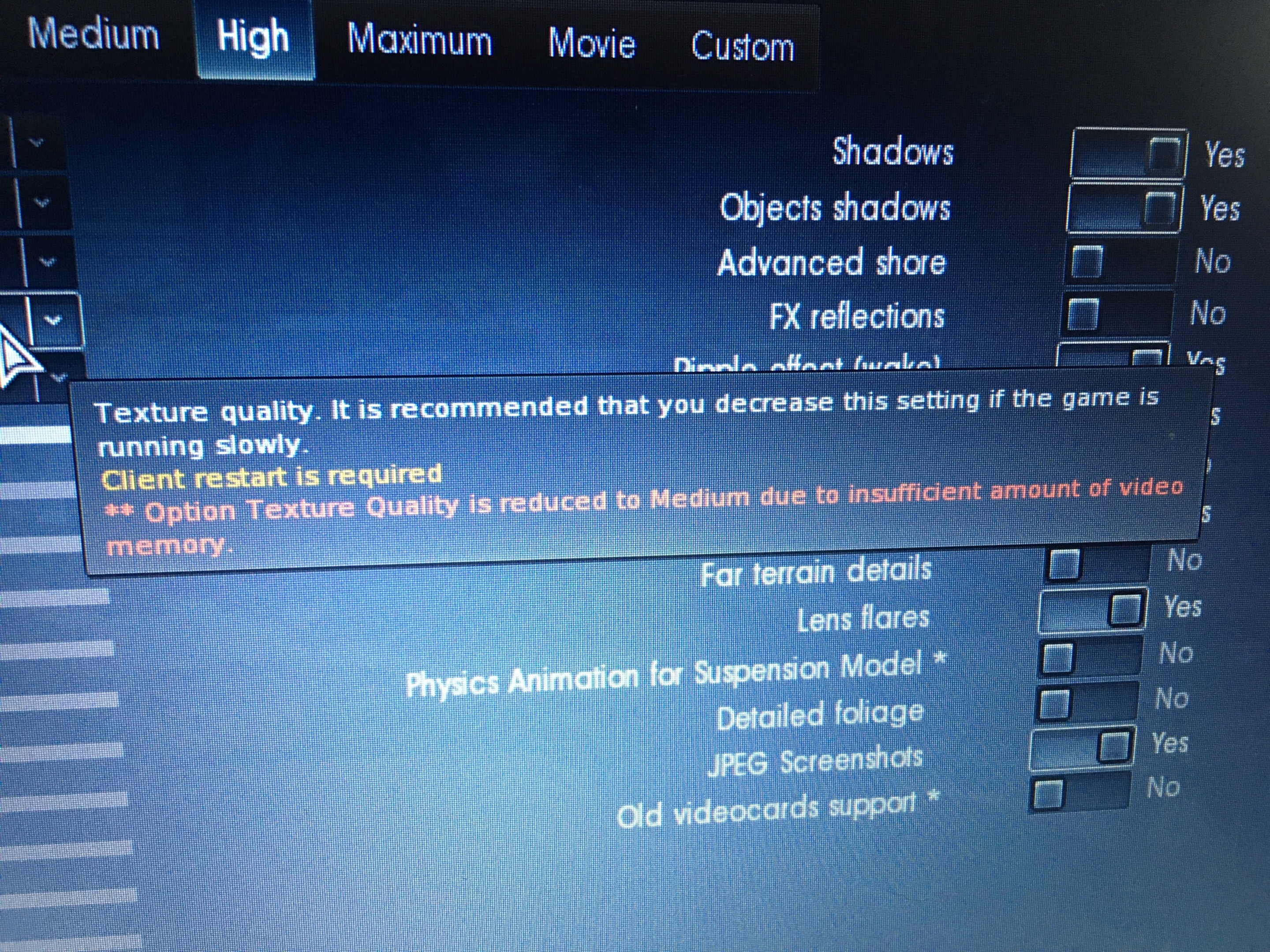 Here are some more photos of what i mean,sorry for the quality as taken with my phone.
Thanks