I know this thread and my car will probably seem a bit s**t, but when I look at so many amazing threads on here they normally start the same with a standardish car etc.
My aim is to eventually move into sprinting as a road modified and then after that fully modified with cage etc.
So I purchased this car the first week of march.
I went to look at it, I was after a meg 225 but it was out of budget at the time I was after something. Car seemed great, few scratches and small niggles but nothing major, the drive home from Newcastle was fine. Apart from he noise! I thought my head was going to implode!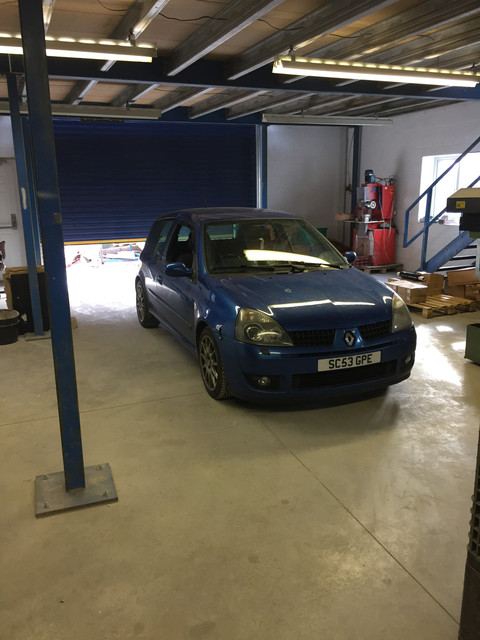 I was told the car had the following:
cammed engine
matched inlets
larger throttle body
KTEC exhaust with decat
ASH and ramair induction set up
New powerflex engine mounts
Solid top mounts
cup shcoks eibach springs
polybushed ARB's and dogone
16" turinis with toyo proxes
OMP wheel and boss
182 xenons
rear wiper delete
remapped to 193.7bhp
I didn't actually know what was true but I paid the same as a standard version so wasn't too fussed either way to be honest. It felt great! quicker then I expected. not super fast but fun fast!
The first thing I did was drop the oil, fit a new filter and put some good shell helix oil in.
I also changed the coolant and fitted a new bottle as the old one looked terrible!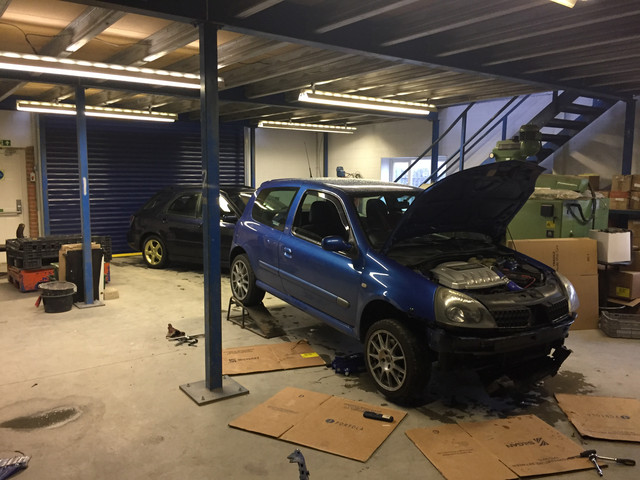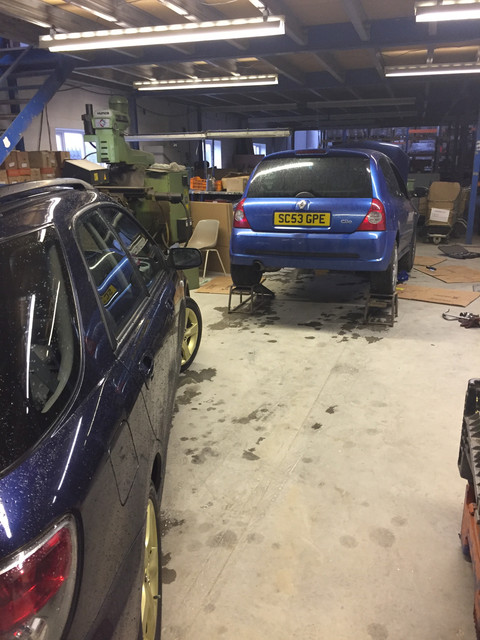 I am quite lucky to have a place to work on my cars, it is my uncles business but I get pretty much free reign there. (I run it, he is semi retired etc)
I posted a picture online and was told the fuel rail guard is missing, and that it is quite important. next job would be to look for one of those!
Also the seat levers were disconnected. so I had to remove the seat and reattach then re fit the seat, after doing the drivers one I could see how they worked etc so saved time by managing to fit the passengers without removing it.