Hi all! I've been lazy for far too long so I thought this would be as good a time as any to say hello!
This car might be familiar to some of you, I know that it's changed hands several times on the forum in recent years. Introducing my new to me Alien Green Clio 200: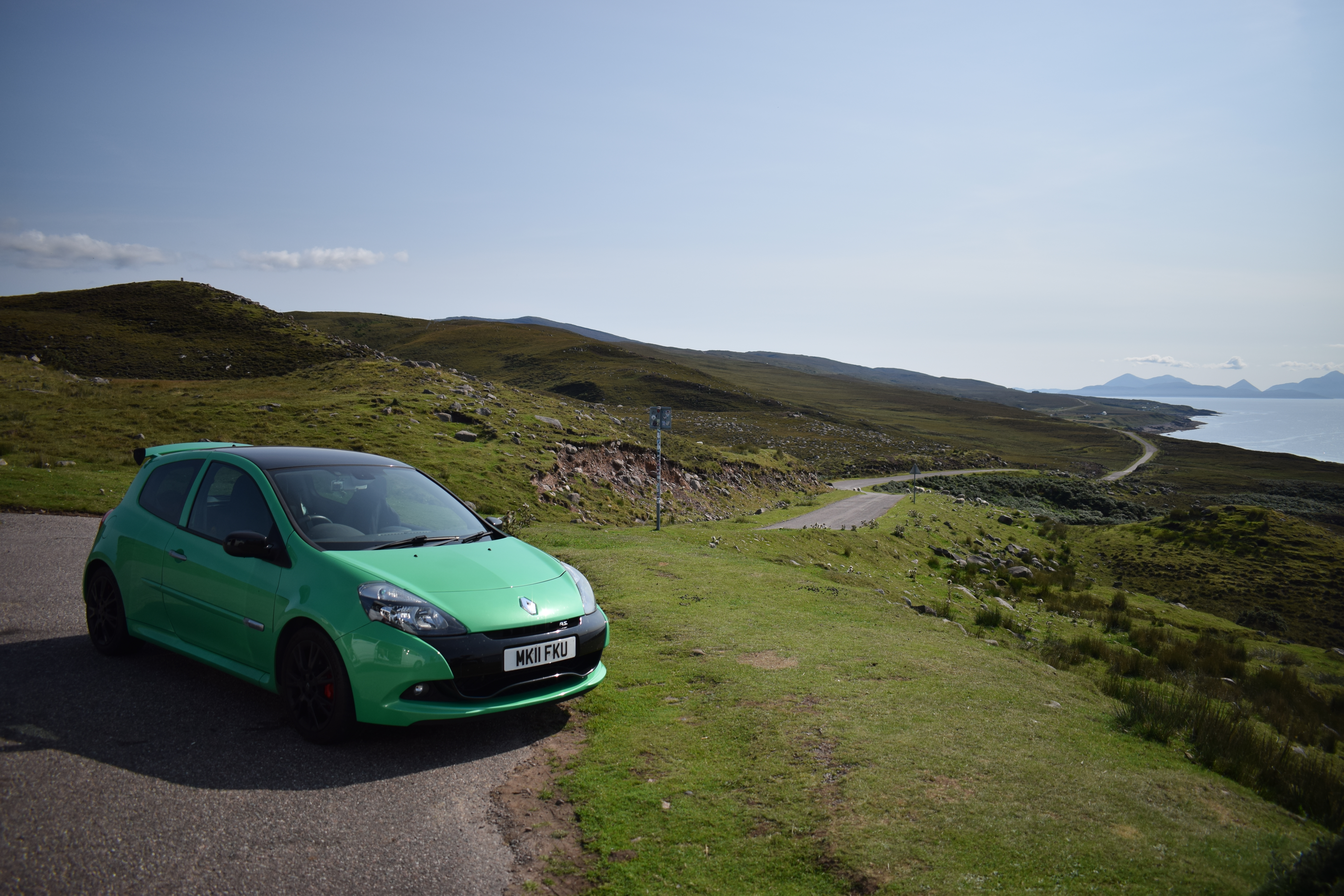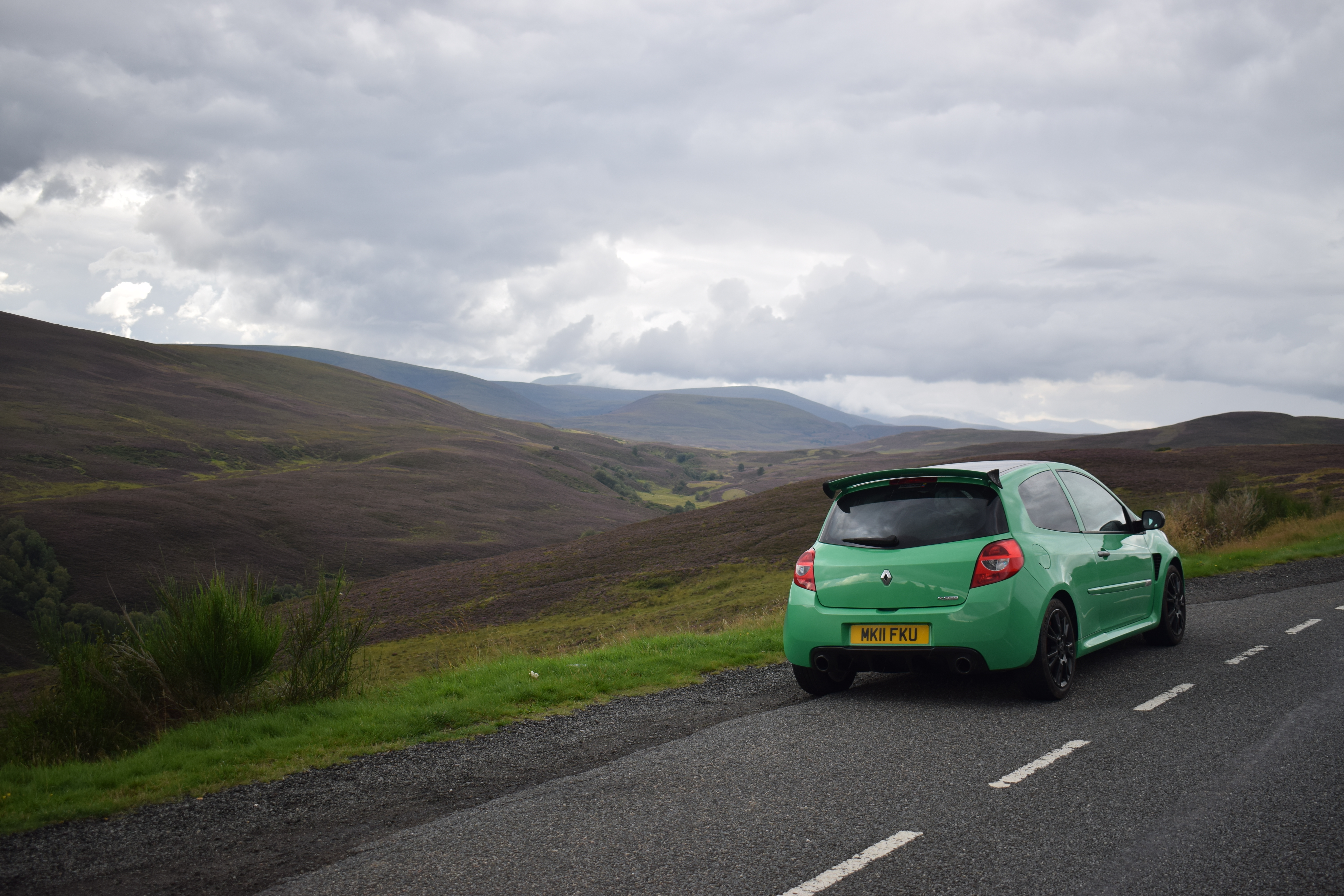 Bought the car in August after years of keeping an eye on the classifieds and waiting for my wallet to agree with me (a big thanks to Innes for parting with it, new to the forum so not sure if I can tag him). Since then it has been:
around a good chunk of Northwestern Scoland
on track at Knockhill
over the water to NI for a week or so
I'm still amazed at how clean the car is for the age and number of owners, I almost feel guilty for racking up close to 3k miles!
So far all I've done is fix a few little issues. A fairly severe intermittent power issue reared it's head at Knockhill. Thankfully it turned out to be nothing major, the windscreen washer hose had perished and washer fluid was pooling on top of one of the plug wells. A bad seal on the coil meant the spark plug was almost completely submerged in oily screenwash. New plug and washer pipe and all is well!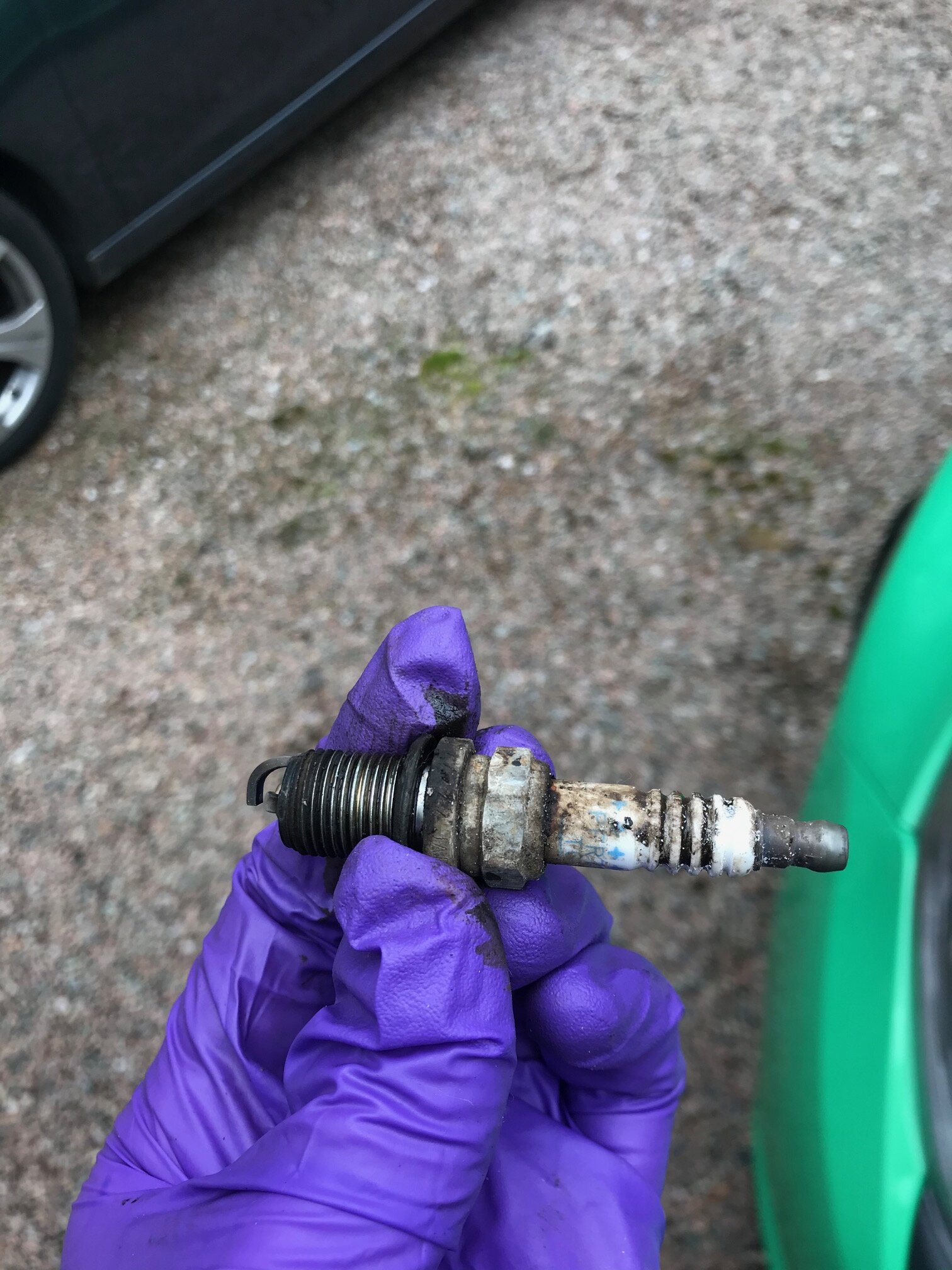 Bogging!
Current plans for the future arent exactly ambitious, just a few wee fixes:
Some touch up paint might be on the cards for a few small stone chips
A stubby radio aerial to stop the spoiler getting damaged any further
Fix the locking buttons on the door handles, either by replacing the entire handle or pulling the thing apart and attempting to replace the microswitch
Looking forward to getting more involved in the forum! Cheers!