Trying to source a pair of rear beam brackets seems to be impossibly hard.
Does anyone know if the brackets from a PH1 172 will fit a 182? There's one in my local scrappy, but due to Covid etc, you can't have a look around.
Failing that, are the brackets the same on a cooking spec (1.4/1.2) mk2 Clio?
These are the brackets I'm talking about, circled in this pic.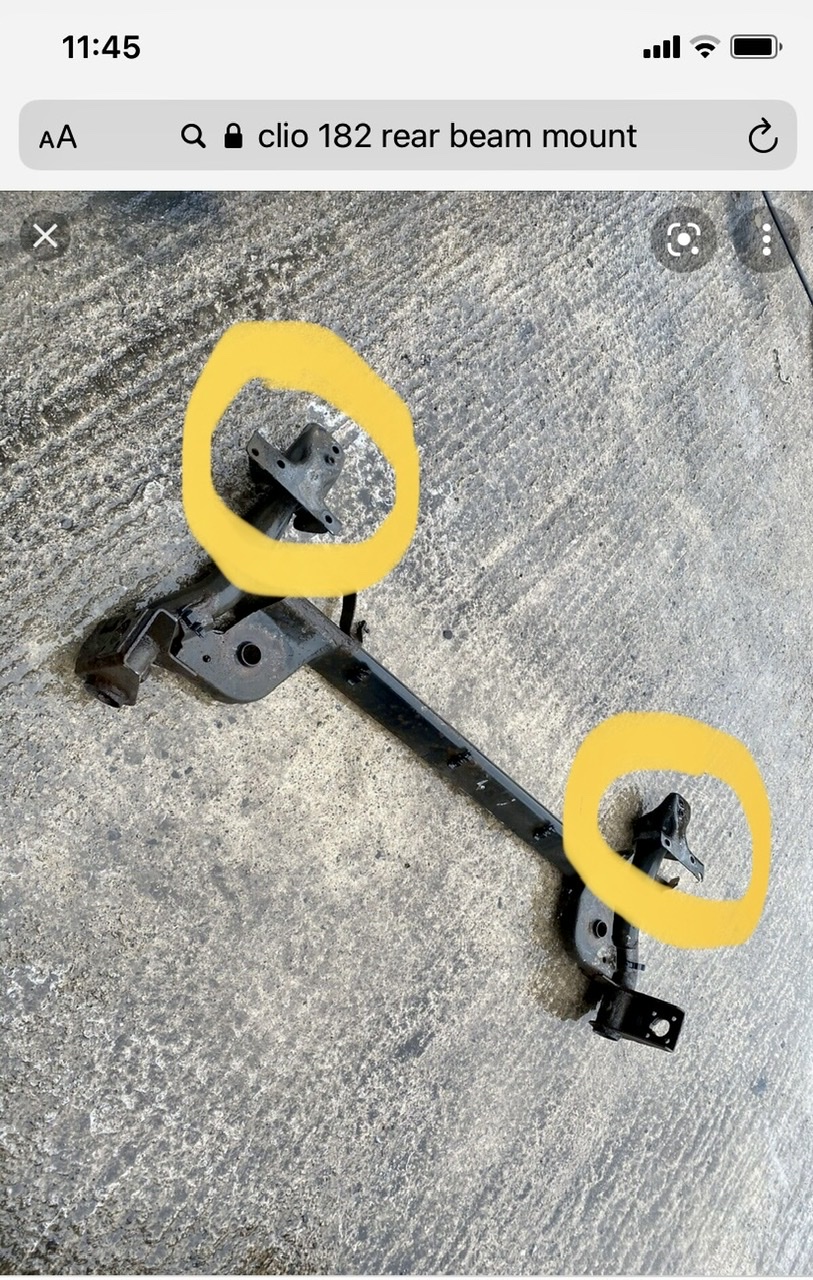 If anyone on here has a spare set, drop me a message.