Hi all
I made a bit of a nasty discovery on the Trophy this weekend and was wondering if anyone else seen similar.
The monocoque where the outer rear seat mount for the driver's seat locates has fatigued and failed. (confusing sentence that one!)
I noticed that the driver's seat was slightly on the wonk. Dug a bit deeper, and I could physically move the seat ever so slightly by hand.
So seat out, carpets up and the horror below...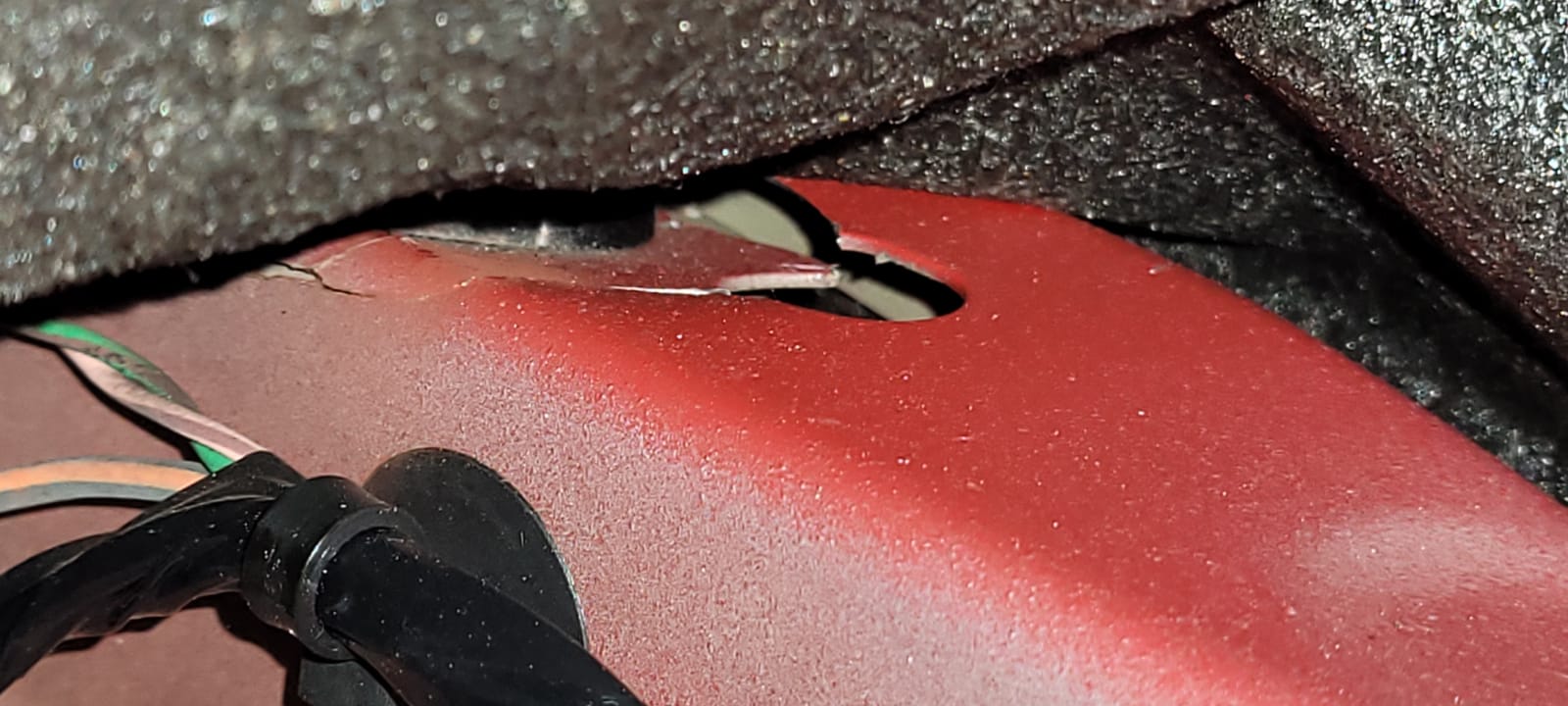 Seems a simple enough fix... cut out the broken part, weld in a plate, drill a hole, away you go.
But wanted to see if anyone has seen similar?