So the Mini is mostly dead:
http://www.cliosport.net/threads/another-mcs-the-track-day-toy.755737/page-8
I'll be pulling the head off it this weekend, hopefully to find some minor issue that can fixed by simply putting on a new head, BUT if its piston/bottom end related, it'll be getting broken up. I'm quite simply fed up pouring money at it. Brilliant car when its going, but a pain in the ar5e to work on when its not.
With that in mind, a friend asked me if i wanted to save his recently purchased 182, mostly ok, bar a couple of dodgy synchros - mostly 3rd, sometimes 4th. No history bar "the previous chap told me he did the cambelt in December" you know, the usual high quality purchase. It does have only 82k miles according to the MOT history though, so its a good 100k miles less than the fabled ShedTrophy - more on that here:
http://www.cliosport.net/threads/sir_daves-trophy-1-x-miley-shed.518656/
. A price was agreed and i drove it home from Church Crookham without breaking down, this is good point number 1.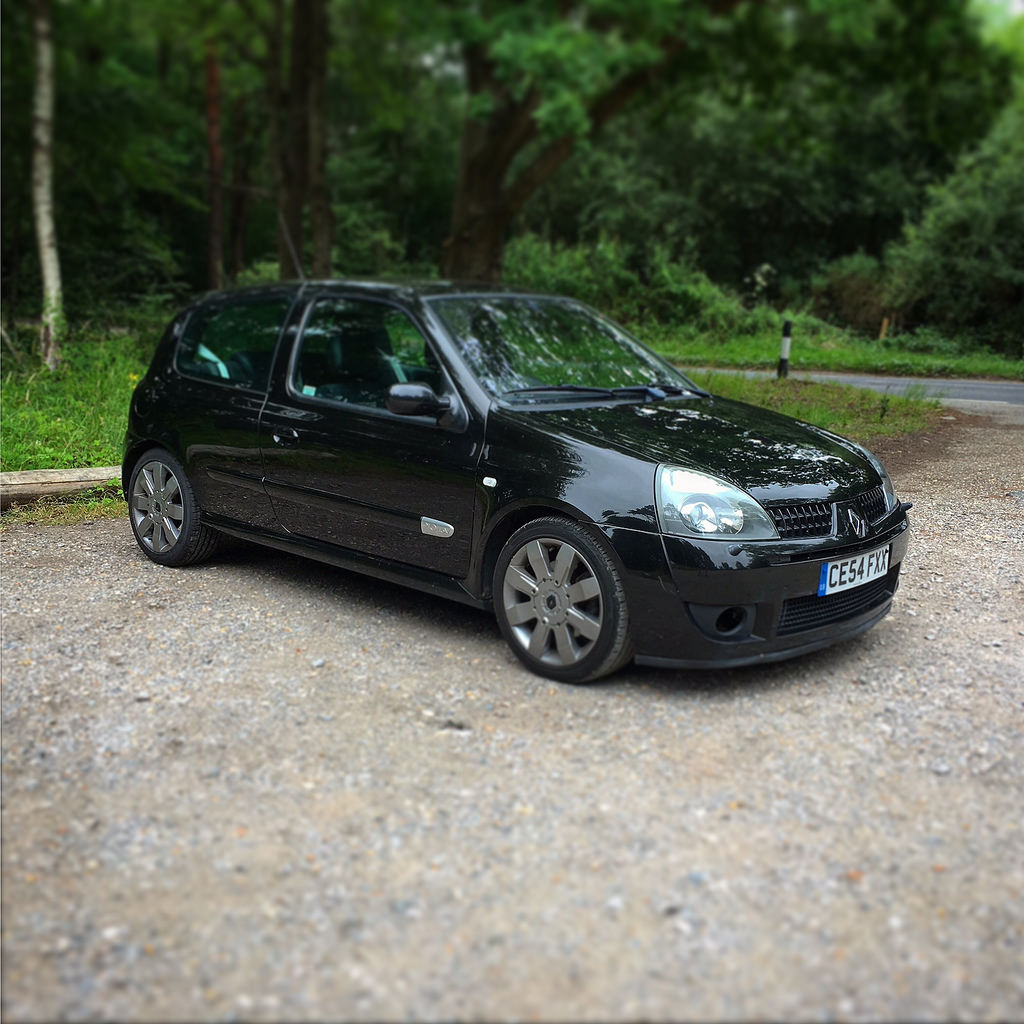 IMG_1091 by
Sir_Dave
, on Flickr
Good point number 2 (arguable i guess, back a few years, most thought these were poop) was hiding behind the front wheels: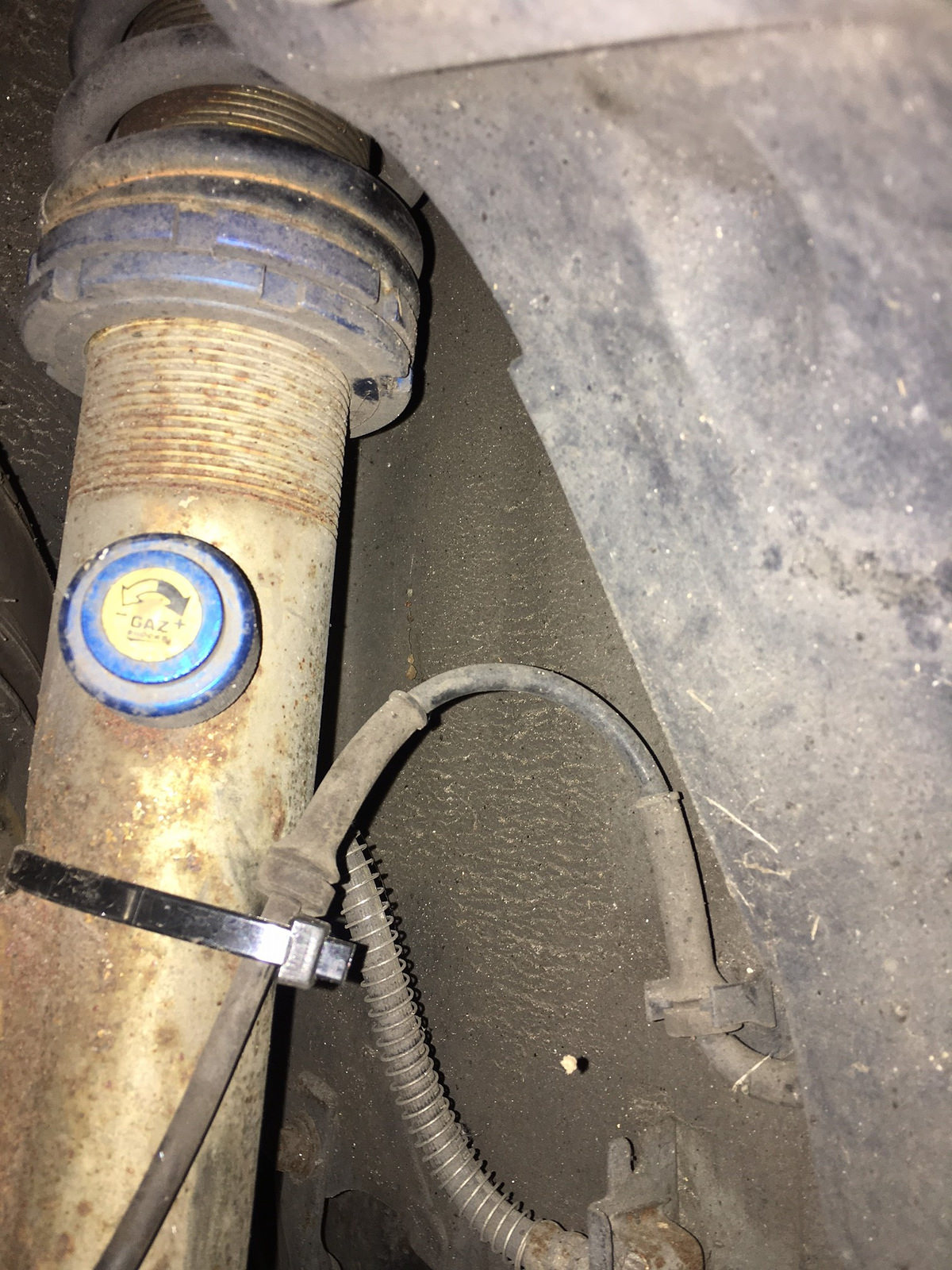 IMG_1087 by
Sir_Dave
, on Flickr
Now, considering i have no idea how long they've been on there, & the fact that the rear dampers/springs/perchs are in the boot, id say they probably need a rebuild, but at £40 each for the fronts, & £27.50 each for the rears (+VAT) GAZ are pretty good VFM when it comes to that type of thing. They are still a £1200 suspension setup:
http://www.k-tecracing.com/show_product.asp?id=1776&appid=2
so happy days, good point number 3 :up:
Good point numbers 4, 5, 6, 7 & are the Ktec/Janspeed cat-back exhaust, Ktec/Vibra-Technics upper engine/gearbox mounts, new Pagid discs/pads all round, non-melted steering wheel (i mean wow, f*ck me that never happens) and the Kenwood flip-out headunit. Yes, the graphics do remind me of the Nav in an e46 M3 (did i mention i love e46 M3's?), but its got iPod and Bluetooth, so will stay for a while, until i can find my Becker Cascade anyways: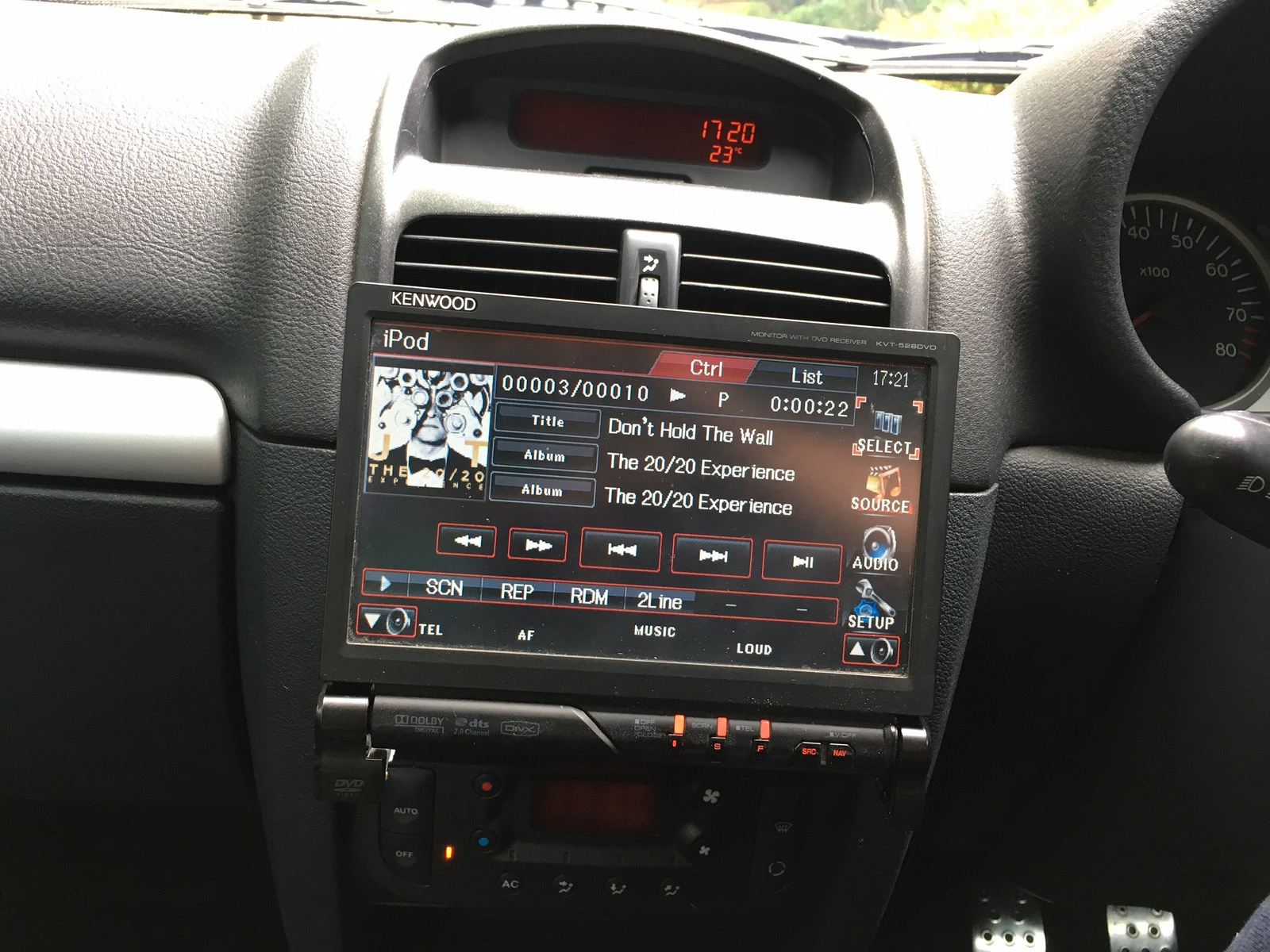 IMG_1099 by
Sir_Dave
, on Flickr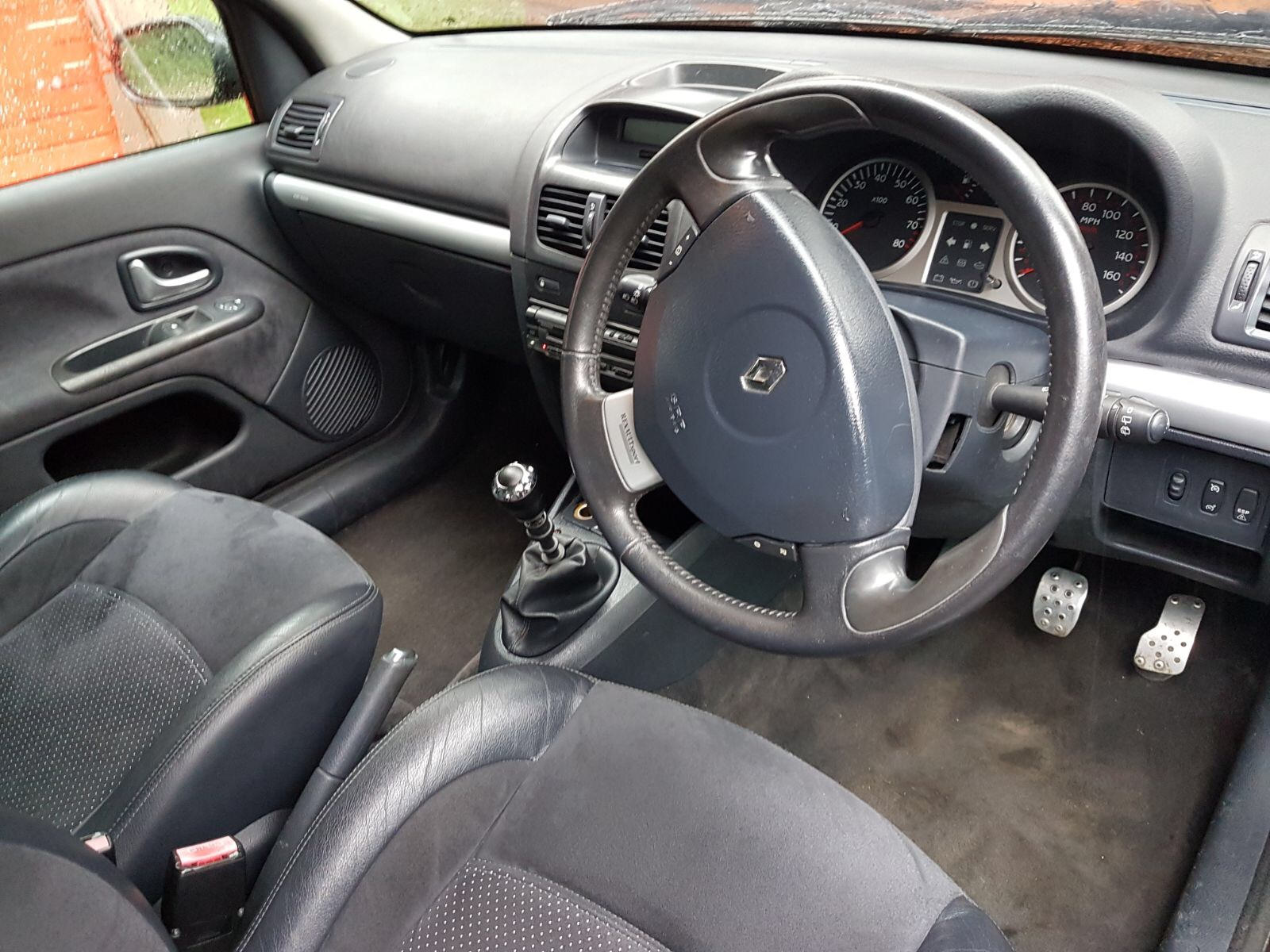 IMG_1051 by
Sir_Dave
, on Flickr
Bad point number 1 is the knackered synchro on 3rd, its just about ok when the box is cold & you do everything very slowly, but add some heat and/or speed of change and it crunches from 2nd to 3rd, then 3rd to 4th as well (the latter being ok if you're gentle).
@Scrooge
has said he will change the box if i can find one however and
@Budgie
may have a box for sale soon, so its not the end of the world
Bad point number 2 is probably linked to "matey doing the belts in December", the general consensus from the Failsport engine technicians is that they've either over tightened the tensioner thingy, or its broken/they've reused the old one when doing the belts - if they were done that is.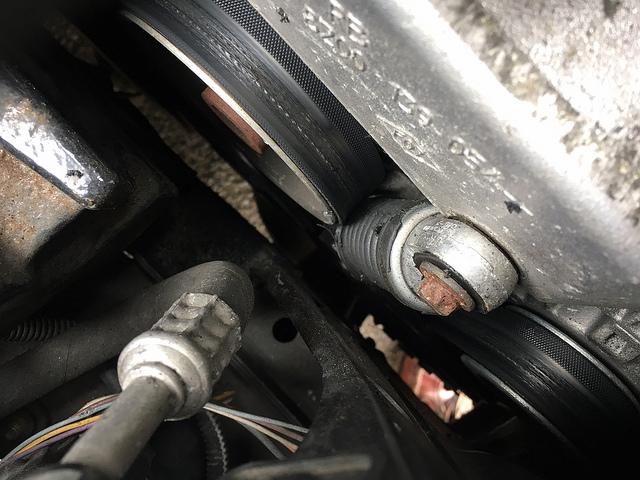 IMG_1088 by
Sir_Dave
, on Flickr
I've bought a new aux belt kit, so hopefully i'll be able to ply my mechanically able friend with pizza to get it changed one night this week.
Bad points 3+ are relatively minor & easy enough to sort:
Drivers side rear indicator not a silvervision (all the others are), this contravenes Cliosport membership guidelines so needs fixing asap.
Passenger side indicator cover missing. The other is a bit rank, so ill probably replace both.
Passenger rear centre cap has gone walkies. It was there when i picked it up, so doh!
Both wing mirrors have cracked/weird looking paint, very odd, probably been resprayed (badly) at a guess.
The bonnet is dented in the usual place having been closed by some halfwit (not me).
It needs a cigarette lighter cover. OCD just kicked in yo.
The gearstick is from Halfords. I mean, why would you fit that. WHY.
The interior door handles are a bit melted/sticky/dirty/aids ridden. They need changing before i catch something.
So all in all, it'll keep me occupied for a little while i guess, its nice having something (cheaper) to tinker with again :up:
Naturally i will try to resist spending too much money on it, but will likely fail