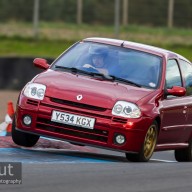 Scotland - South
ClioSport Area Rep
I'd prob like the sprint booster, I'm not concerned about any performance gain but just want the pedal to fee the same as my 172.

Best thing I did on my 200 was remove the filter screens from the cam timing solenoid.

Was always randomly flat as a pancake which I hear a lot about the 197/200. I went to my mates one day and it was feeling flat, I lifted the solenoid out just to check and clean the filter screens (which to be fair looked pretty clean) popped it back in but when I drove home it was a different car. Made me think so took it out again and removed the filter screens and it's not had a flat feel ever since and that must be 3-4 months now. It's something we used to do on the imprezas with the AVCS heads. Maybe the solenoid needs replacing and removing the filter restriction helped that bit extra with oil flow.
@David Stuart