So, as per the bangernomics thread, I've joined
@Adeyspec
on planet Twingo. Obviously mine is s**t and his isn't, but what can you do.
I sold my 197 a couple of months ago in preparation for a dramatic change in circumstances. That's all dragging on a bit, so I was in need of another car. I'd been using a friend's silver 197 but he needed it back. Luckily another friend was selling this, so a deal was done.
It's a 1.2 TCe GT, so has the 100PS 1149cc turbo engine. It's done 135k, doesn't have much MOT and the cambelt was changed in 2014, so it might blow up at any moment. That being said, it was only £300, it drives ok, has loads of history, and has NS2-Rs all round, so I'm not going to complain. Will look into having the belt done as, if it's cheap enough, I can do it and should still be ok when I come to sell it.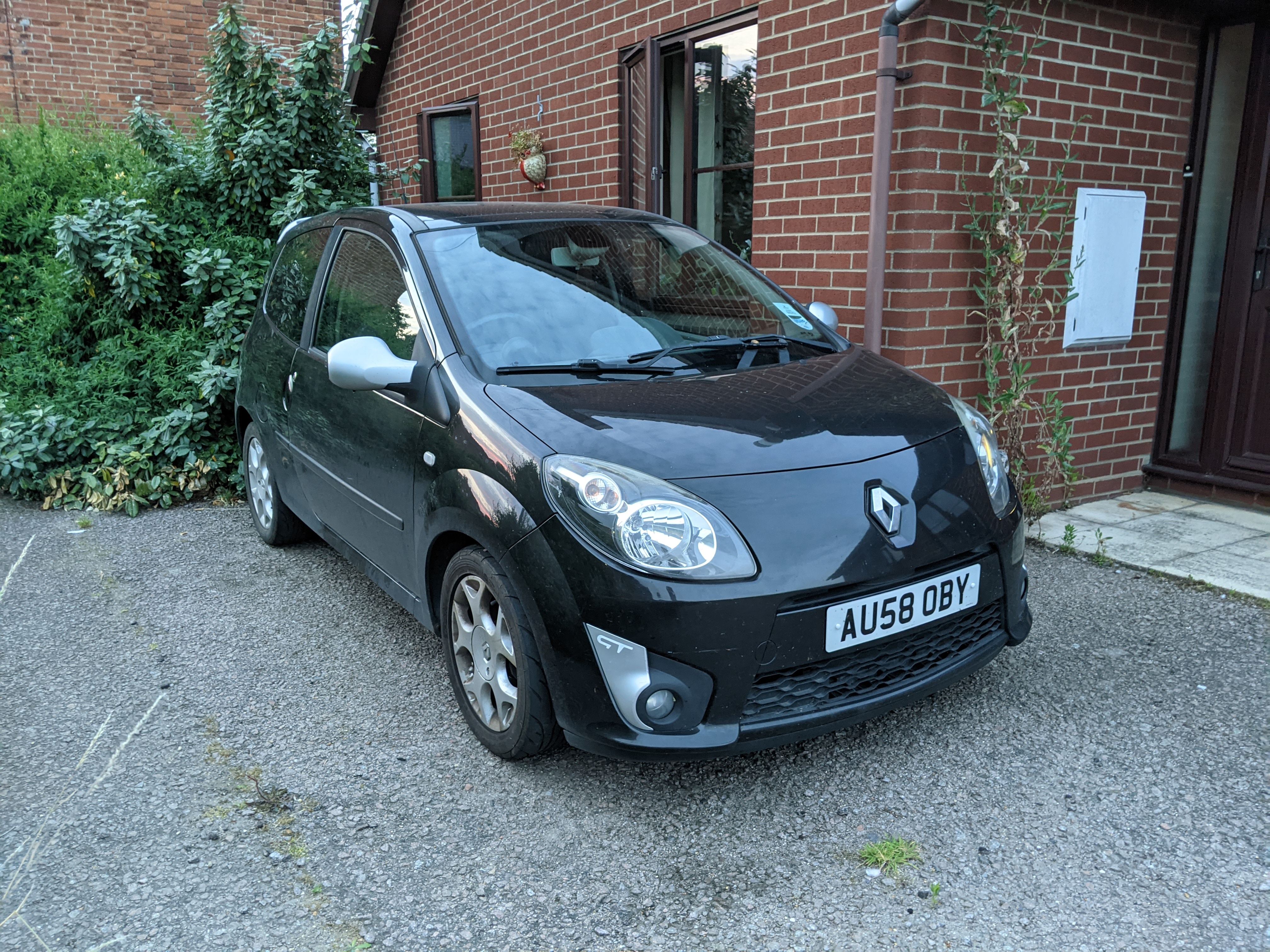 I'll post some more pictures later, as I'm about to get underneath it and try to fix a bit of an exhaust blow.
I've already thrown a couple of buckets of water over it and made a start on cleaning the interior. I need to get the rear seats back as they're in the guys loft, but no real plans other than tidying it up a bit. I'd like to remap it as it's painfully slow, but I don't know if it's really worth it.
To be continued.