This is my seventh cliosport. I keep leaving the brand but end up coming back as I'm yet to find a car that offers all the the things that a clio does.
I've known of this car for the last year as fellow member yorkshiredaz owned it. The previous owner before him spent a fair bit of money on it and it had a decent spec;
Cat cams
btb stealth
decat
182 manifold
Poly bush dog bone mount
itg filter
Daz added vibratechnics engine mount and spax rsx coilovers so the car so was already a good spec.
After a little negotiation we agreed a price and I picked up the car.
My first problem occurred 5 mins after collecting the car - the stereo didn't work! So the first thing I bought was a pioneer stereo for the tunes;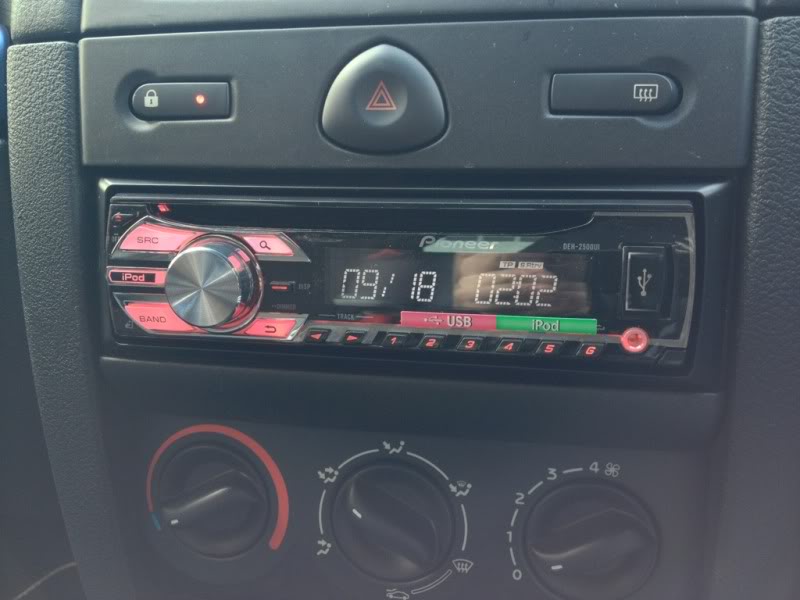 The car was due an oil change so decided to try doing this myself. I'm not what you'd call handy with the spanners but decided to have a go myself and using the guide on here managed to sort it relatively easily!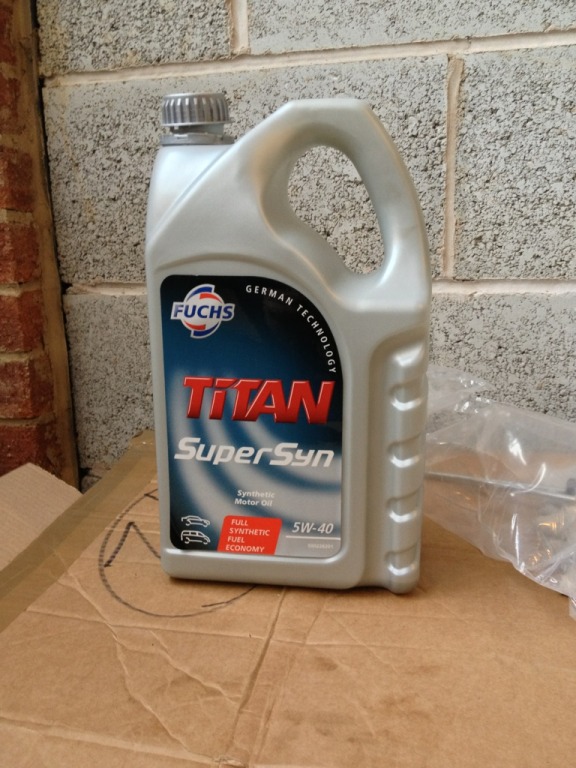 When I bought the car the wheel was at a 45* angle when going straight and was clear the tracking was all over the shop so booked into track torque for a full geo set up;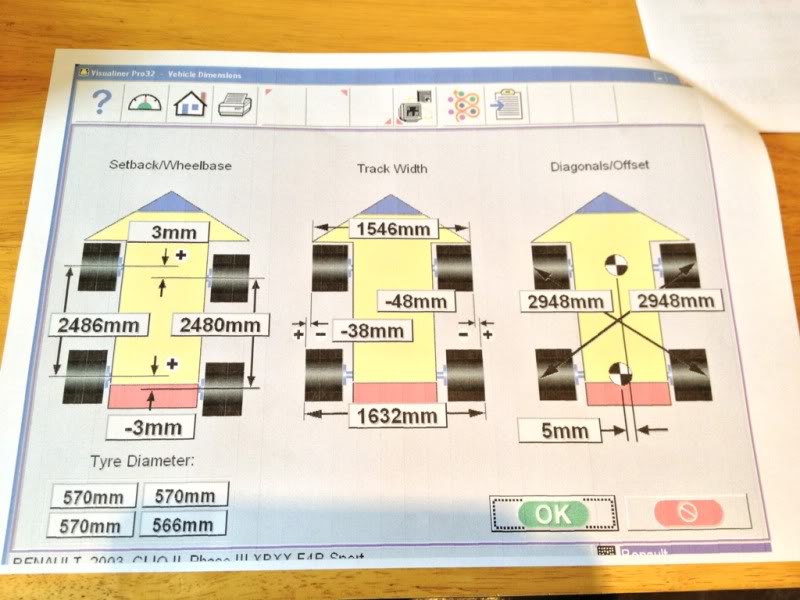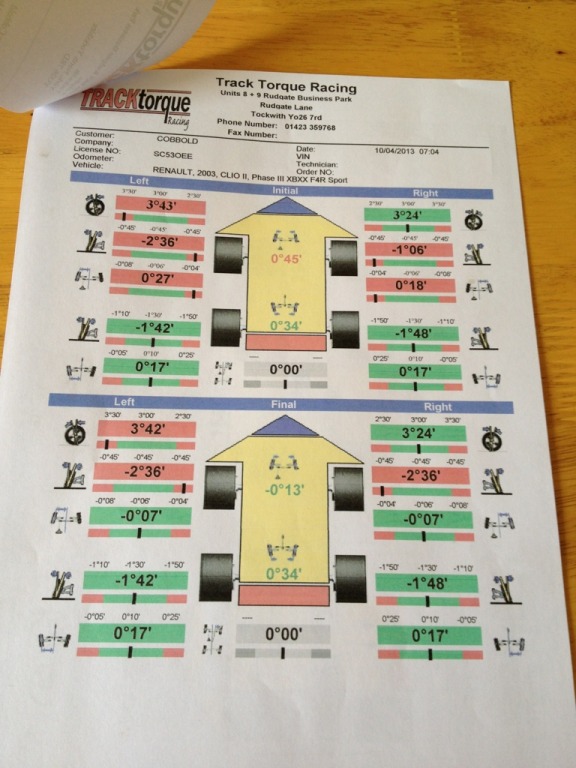 When I was there they confirmed a wheel bearing was shot and front anti roll bushes warn so these are now on the to do list.
I also purchased a ktec kit from someone on here;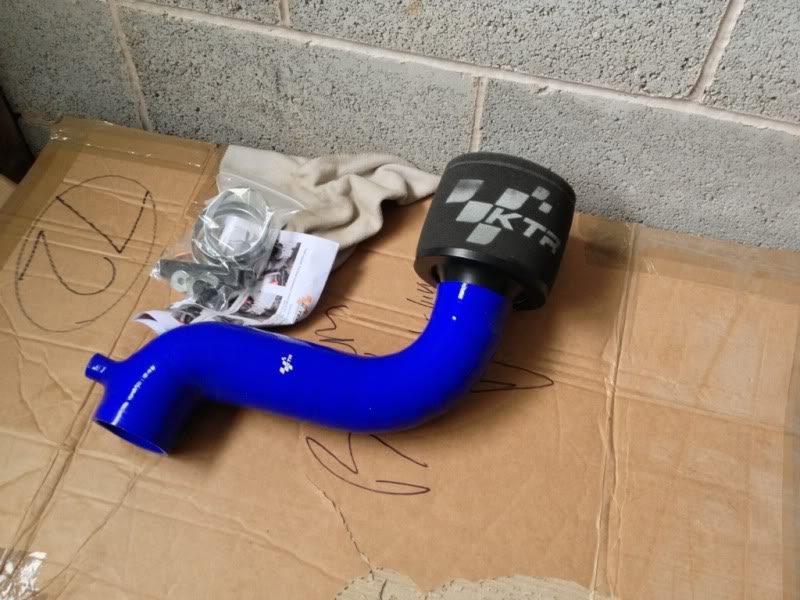 Fitted;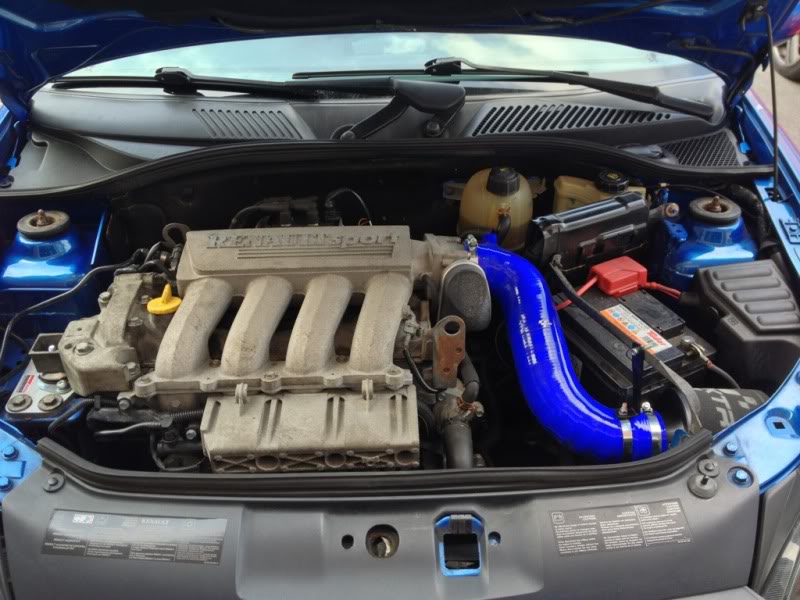 Thats about it at the moment. Car needs an mot in June so gonna just enjoy it until then and hope for the best!