Hi,
I've got an issue with my 172 cup where the radiator fan never kicks in. I've done a lot of research and tried a lot of troubleshooting but I can't get to the bottom of the issue.
Some info I've got through troubleshooting:
- If I bridge the fan relay in the engine fuse box the fan starts no issues, so there is power getting to the fan from the battery if the relay is bridged and the fan itself is not faulty
- If I remove the coolant temp sensor and start the car the fan still doesn't kick in (ECU safety default would be to have the fan constantly on)
- I've replaced the fan relay with a new one that's been tested and works correctly but this didn't fix the issue
- The temperature gauge in the car still works fine, slowly climbs to half and will sit there until the car gradually starts to overheat where it will then climb higher (always switch the car off when it begins to rise above half way)
After researching around the internet I can't seem to find correct wiring diagrams for a 172 cup (1 fan speed I believe), could someone on here explain to me exactly how the radiator fan system works on a 172 Cup and if there's anything else I can try replacing / troubleshooting?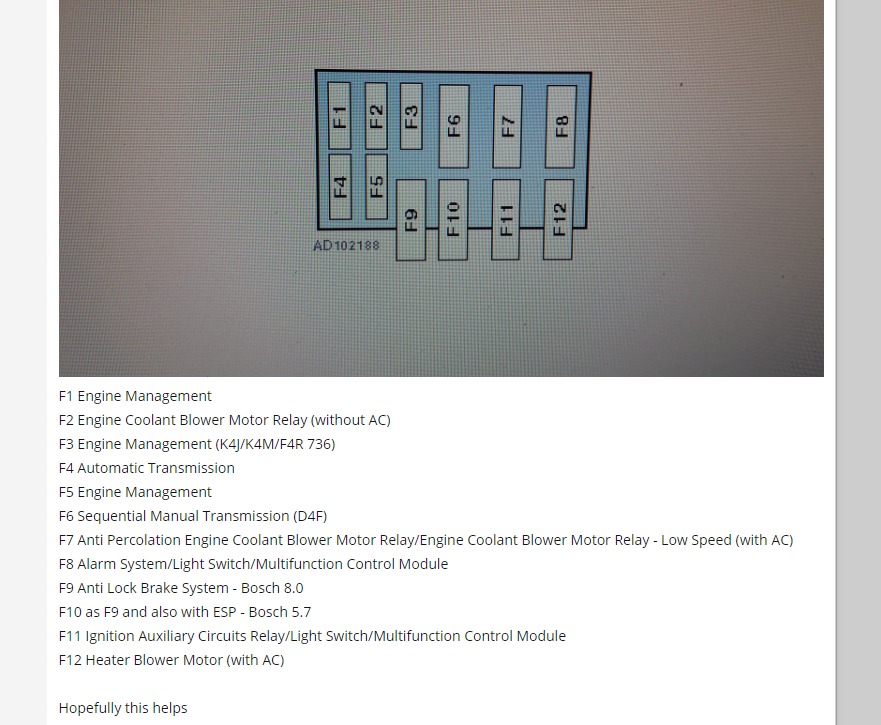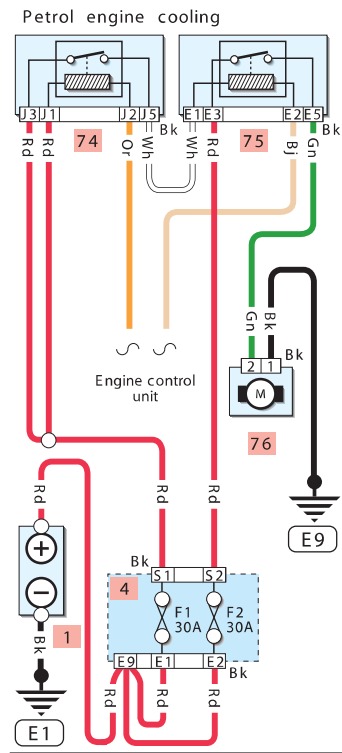 If I bridge E3 and E5 on the relay without fuse F2 existing the fan still starts, how is this possible? I'm a noob to car electrics so any help or direction would be much appreciated.
Cheers.