This is for the plates that fit the recess on the Mk2 Ph2 Clios. These are illegal so should only be for show use..
]I'll do you a guide, as im nice like that :wink:
www.fancyplates.com
Left hand side, click "Constructor"
Then click "Fancy Plates"
Type in the Reg "SCHWEP 1"
Standard UK Font. No Border.
Click "Go to Step 2"
In the "Other(please specify):" box, you type "520x84mm"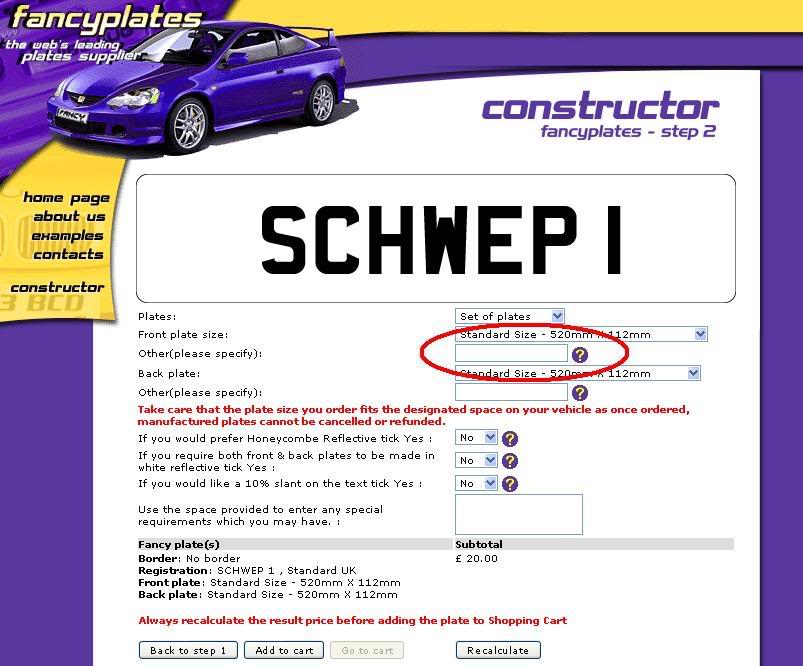 Click "Recalculate"
It will show at the bottom your selected sizes..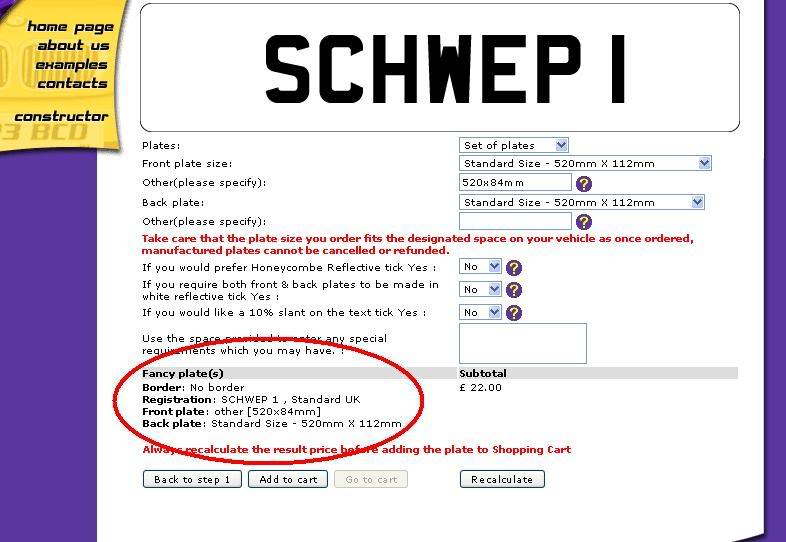 Then click "Add to cart"
:wink:
Couple of pics of PaulB's car to show how it looks..