Think its worth me making a progress thread for this as I will no doubt be adding and changing things over time :smile:
I lost a lot of the original photos of when I had it so will kinda do it as a progress thread from now onwards but will chuck some old pics in as I find them :smile:
So basically the car is an early '92 clio mk1 1.8 16v
2 previous owner, me being its 3rd owner
Currently on a touch over 89k miles
All original stickers/keys etc
Original dealer plates
Iv restored this to pretty much standard which included ALOT of welding and a full respray. Aswel as spending a fortune on genuine Renault bits and some bargain New old stock through ebay
I have added some bolt on ''upgrades'' just to make it my own. Can easily be changed out whenever I want it to be completely standard :smile:
Upgrades include
Williams Manifold and straight through sportex exhaust, no cat/silencers ( '92 so pre cat car :wink: )
30mm lowering springs on genuine renault standard shocks with beam lowered to match
Polybushed everywhere
Non standard tyre profile
Other than that its pretty much original :smile:
So heres some pics I have, heres when I originally picked it up, rusty arches/sills BADLY pitted turbines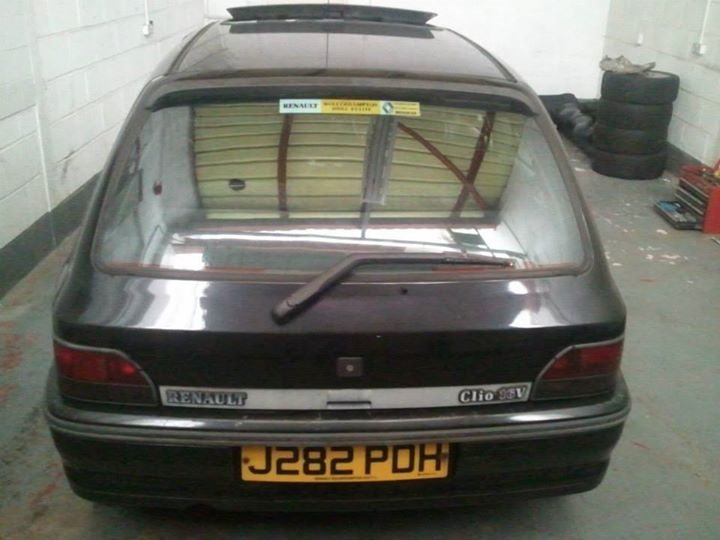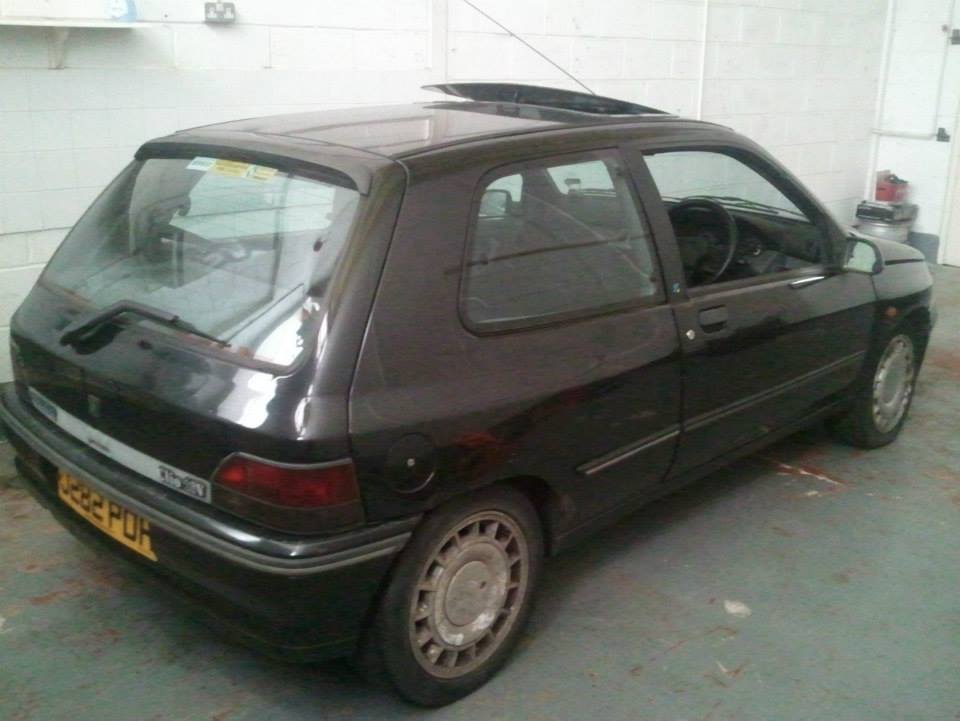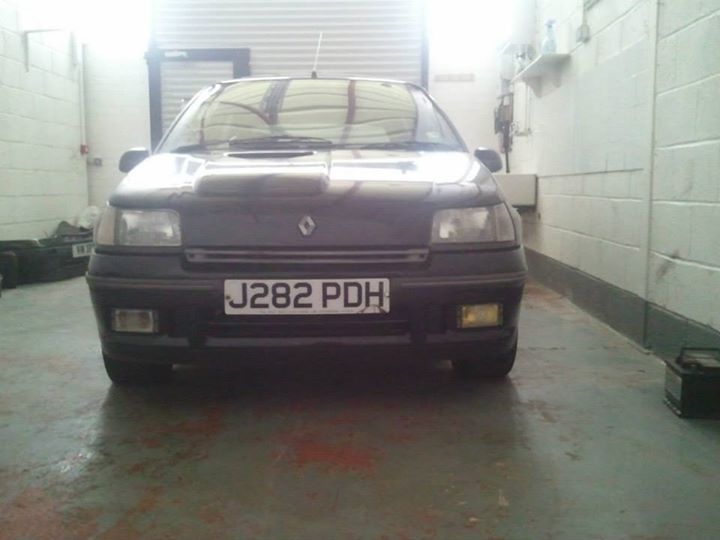 Some of you may have spotted it on last years Fcs issue of Pfc mag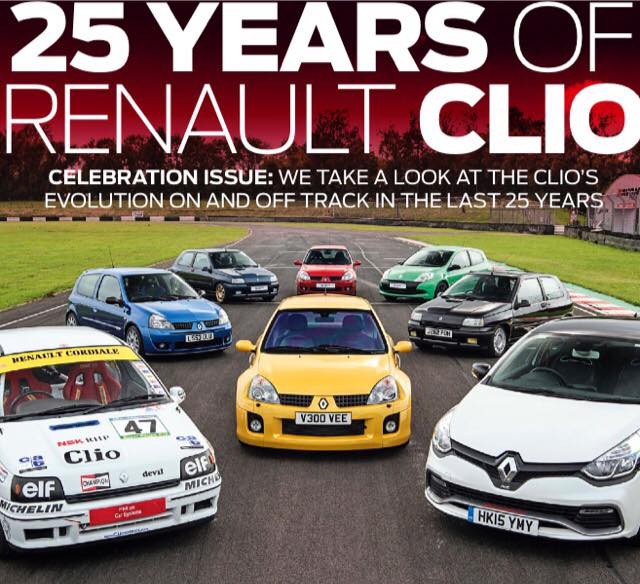 Few pics I have of it
With willi wheels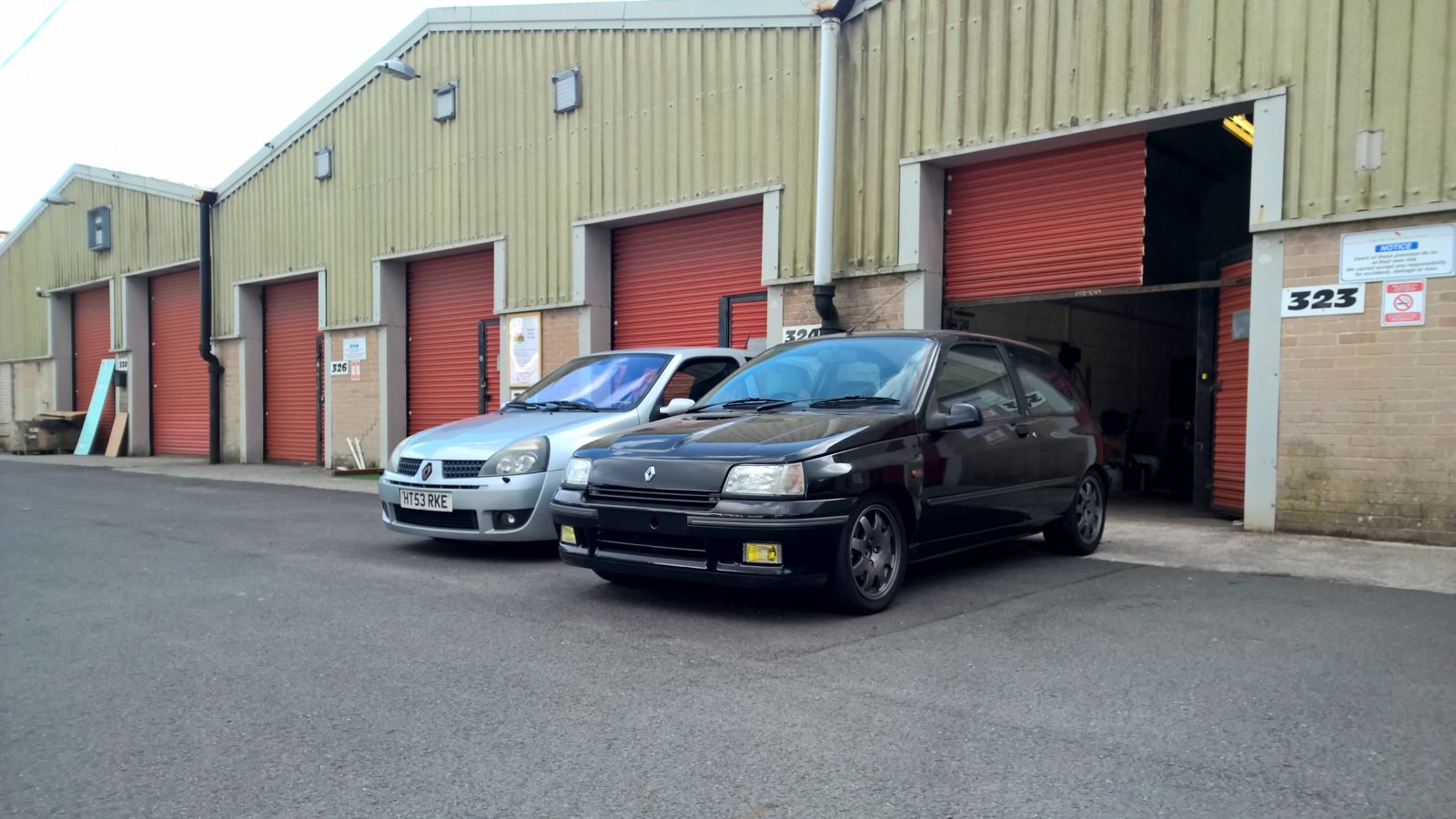 At FCS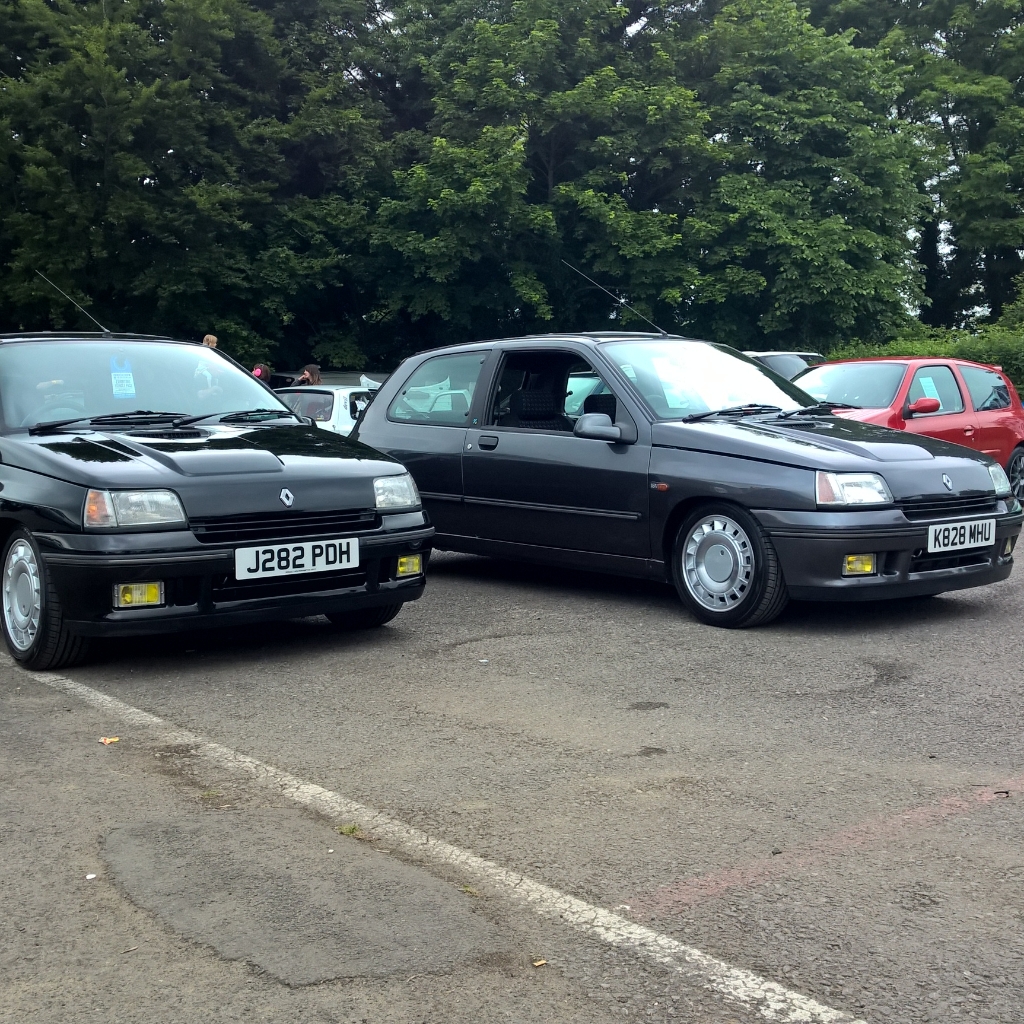 Not far from my workshop :smile: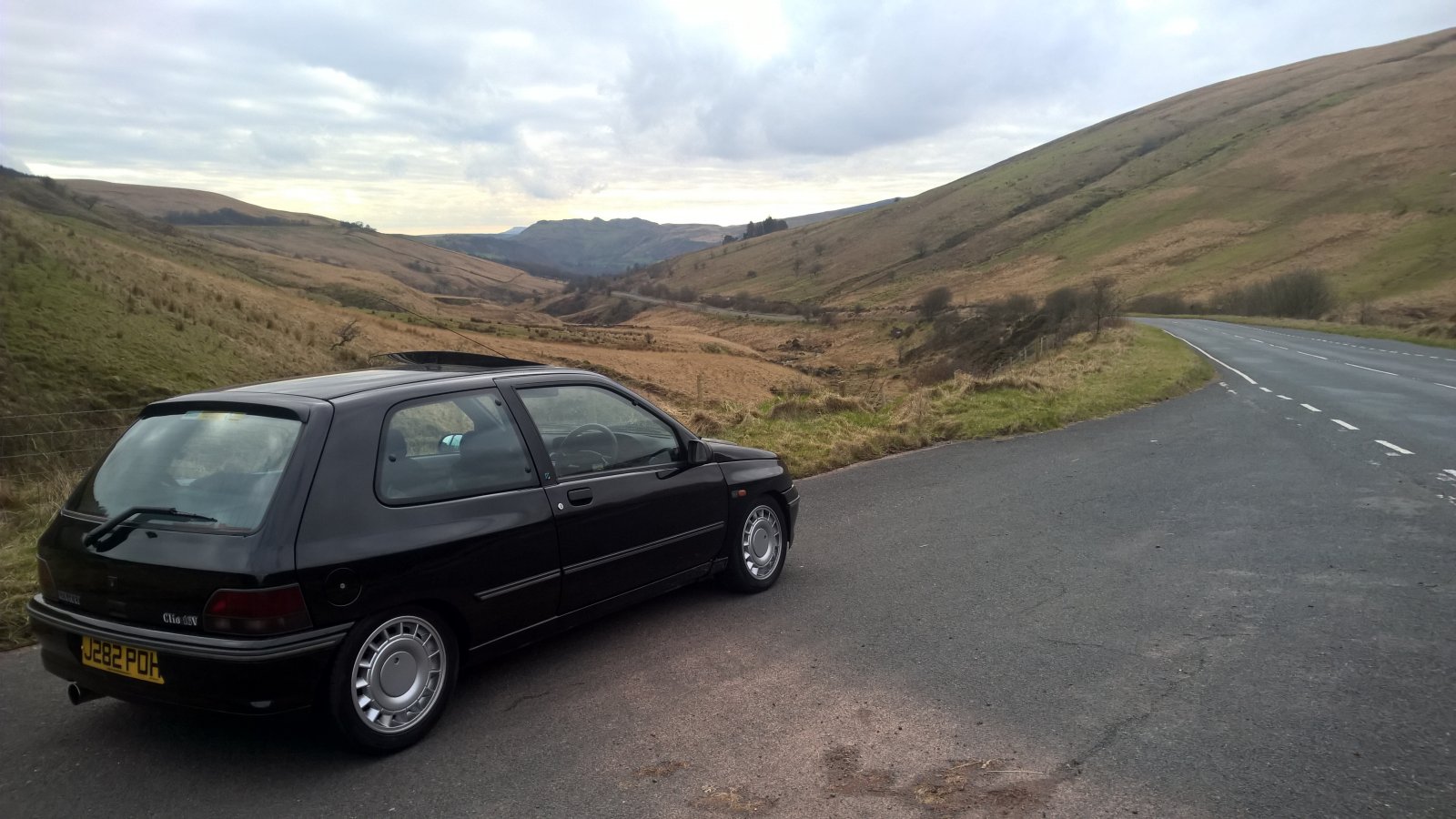 Took a spin with another local 16v owned by tom :smile: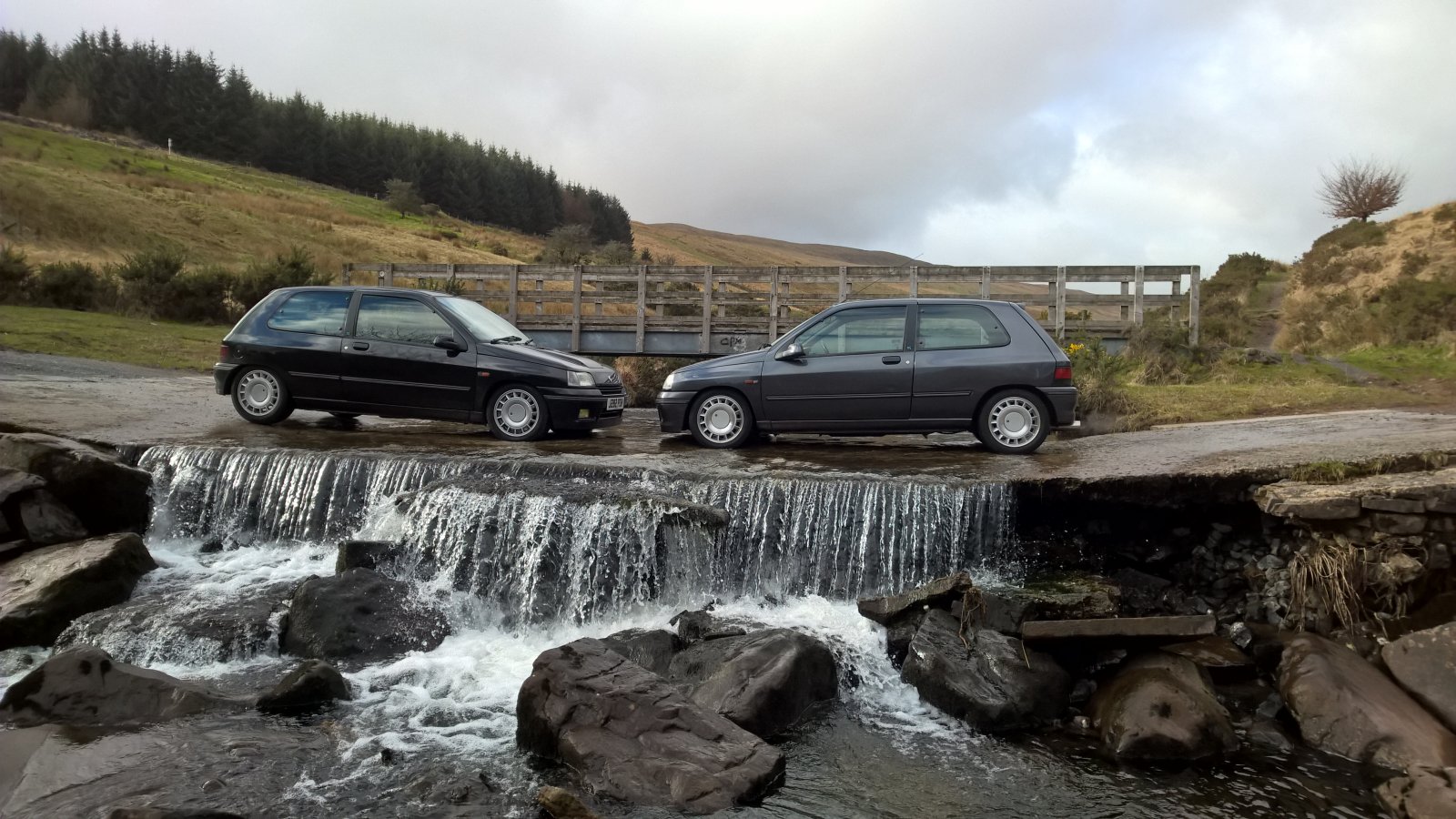 Loads to be done to this over time.
I really need to sort the engine bay out as I haven't touched inside there other than to service/upgrade bits.
Also I'm desperate to whip the rear beam off and give it a good tidy up.
Few interior bits need finishing on it too :smile:
Will keep updates from now on in this thread as a record for myself if not for any other reason :smile: