This was my first car back when I passed my test in 2003: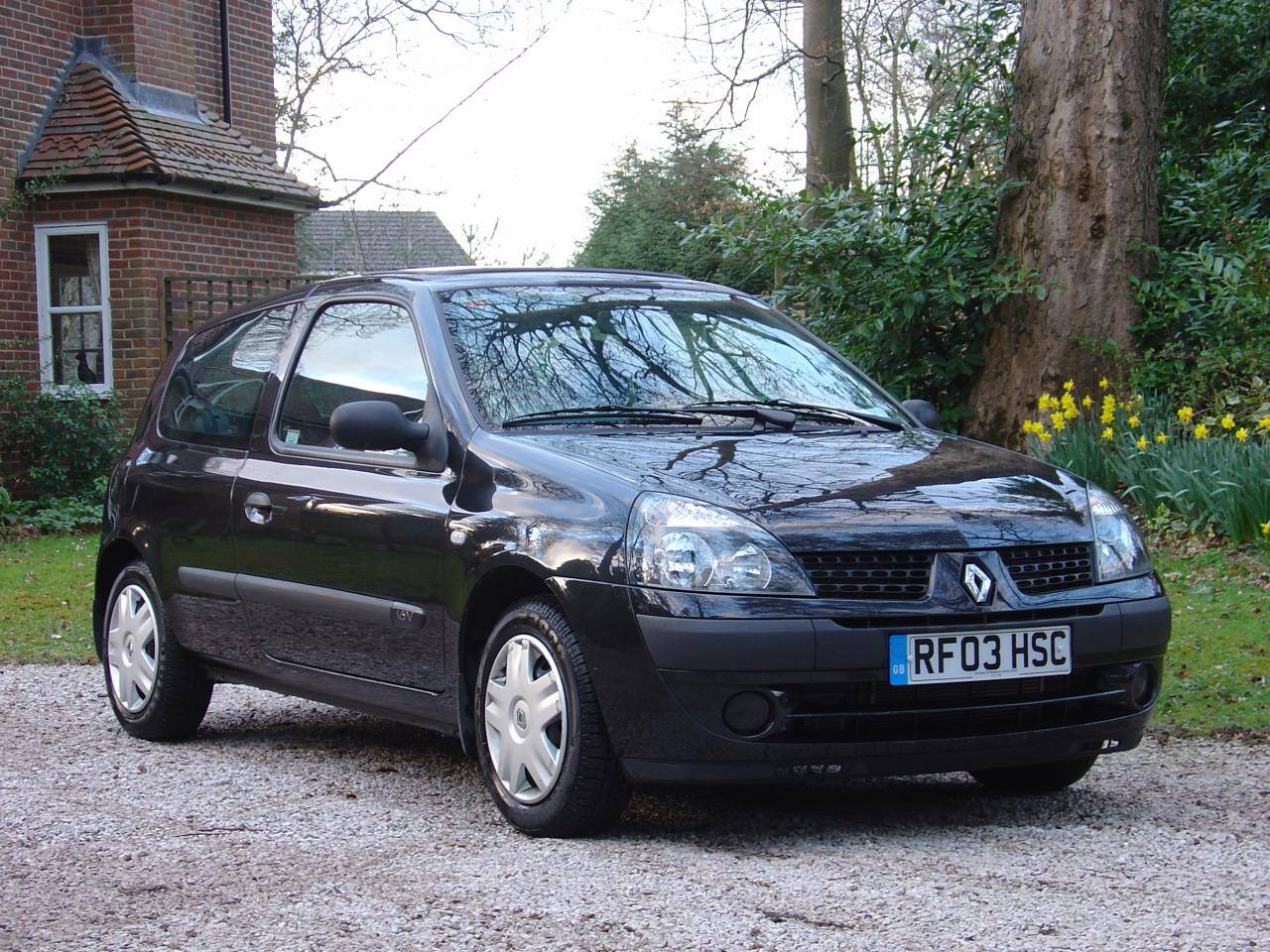 A lowly 1.2 Expression that I saved up 2/3rd for from my part time job in B&Q. The other 1/3rd was split between my Parents and Grandparents. Their idea was that if I had a new car, I'd be less likely to crash it. It must have worked as I didn't! However I didn't want a Clio, I wanted a 206. But my mum insisted and these were being knocked out at £6500.
I had that car for a year and half with many good memories with school mates going far too quickly while ragging the poor little thing. It had done 2.5k miles by the time I passed my test and when I sold it I'd put on just over 20k on the clock.
That poor thing was red lined on
Every. Single.
Gear change. No matter if the engine hot or cold, gears only got changed at just under 6.5k. However looking at its history, the subsequent owners managed to get it to over 120k, so it didn't do too bad. Thankfully I have a lot more mechanical sympathy than that.
In the subsequent 17 years I've gone through many different cars but always wanted a Clio 172/182, but never quite had the right time to jump for one. Last year I've noticed that prices have rapidly started increasing and the number of stock unmolested ones are diminishing even faster. So a case of now or never.
After a good month of looking at too many stripped out track specials (why do people want more money for less of a car?), highly modified but immaculate cars and absolutely shagged out examples, I came across a Monaco Blue locally for not a bad price. Incidentally I'm still after an absolute minter 182, but this satisfies my want for one and allows me to keep searching for that low owner, mileage Black Gold example I can add it to the treasured pile.
So this 2002 Monaco Blue Clio.
Catches? Miles are quite high with a number of scuffs and other marks over it. Also a few other issues like central locking broken, headlight washer leaking, rubber steering wheel grips peeling, etc.
Pros? Only 3 previous owners, large history file and the seller had put 4 Toyos + new pads & discs all round, two new genuine OEM shocks up front. Also absolutely bone stock - just how the Renault engineers intended to leave the factory as. As this was to be a station car and runaround, so my other cars in the "fleet" don't get damaged, I didn't mind a few scuffs. Plus I now live in a Village and having a car I can throw against hedges to get past in on a narrow lane is a useful trait. Miles didn't concern me as the paperwork backed up it had been looked after.
A good look around and a test drive cemented it for me. A deal was done, but no handshake because COVID. Drive back was uneventful and was only 15 miles away.
It was pretty filthy, so after a quick clean and polish...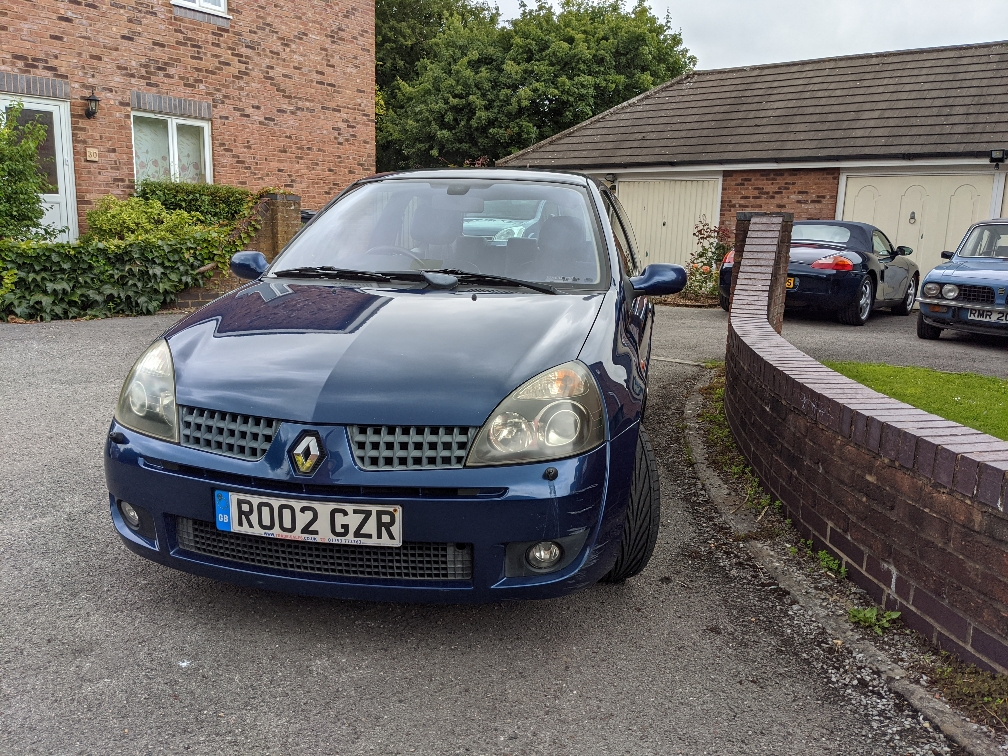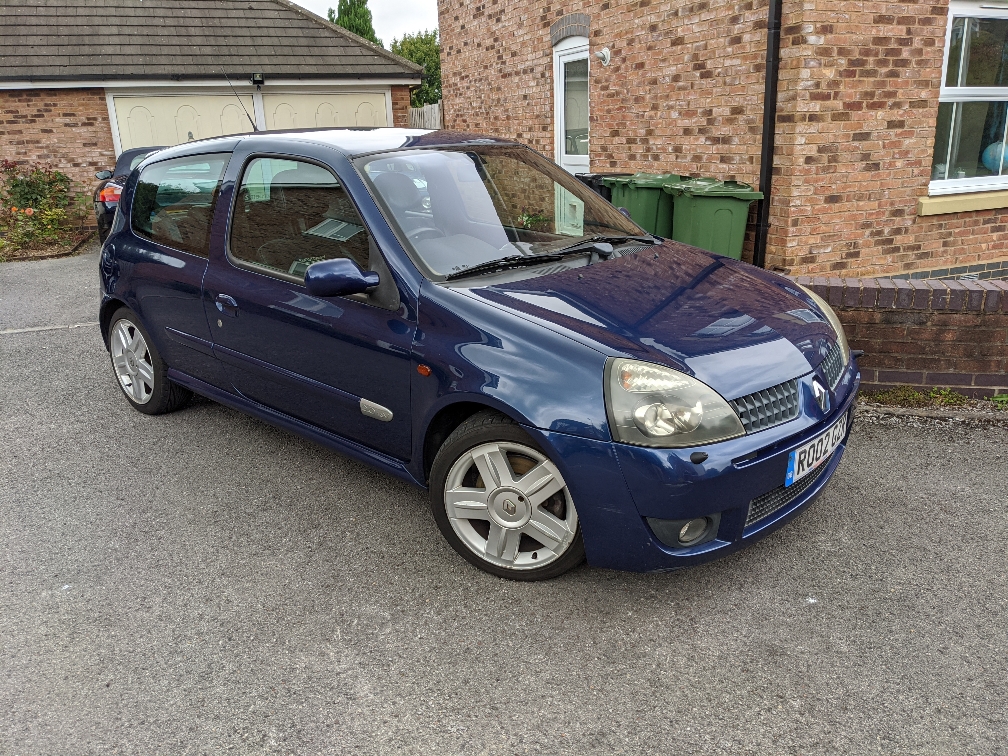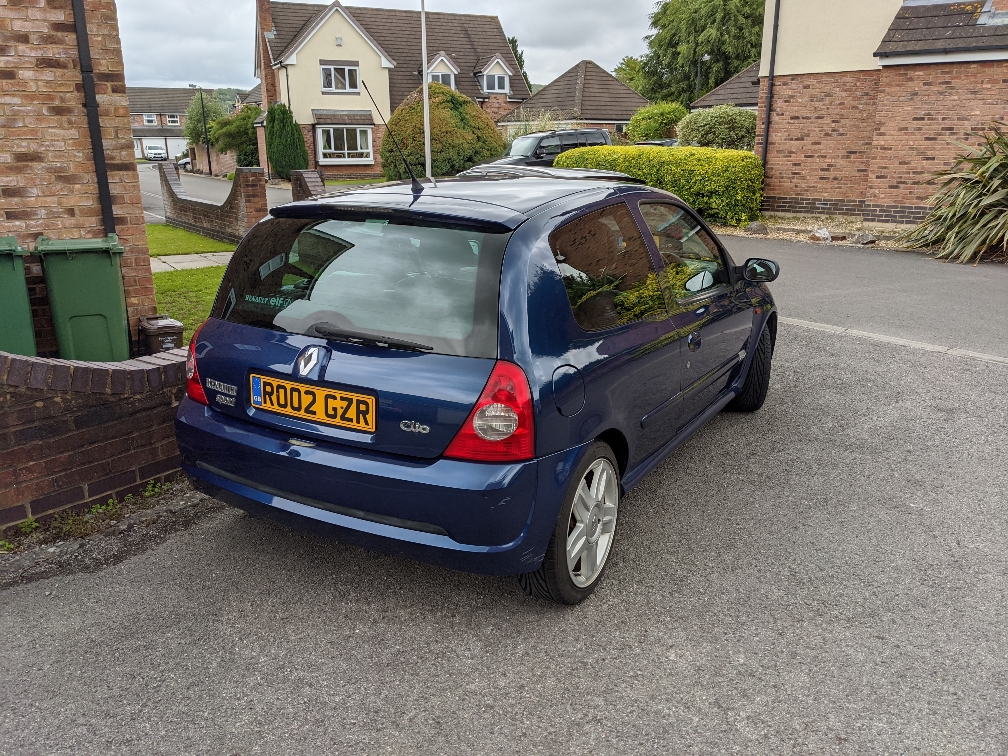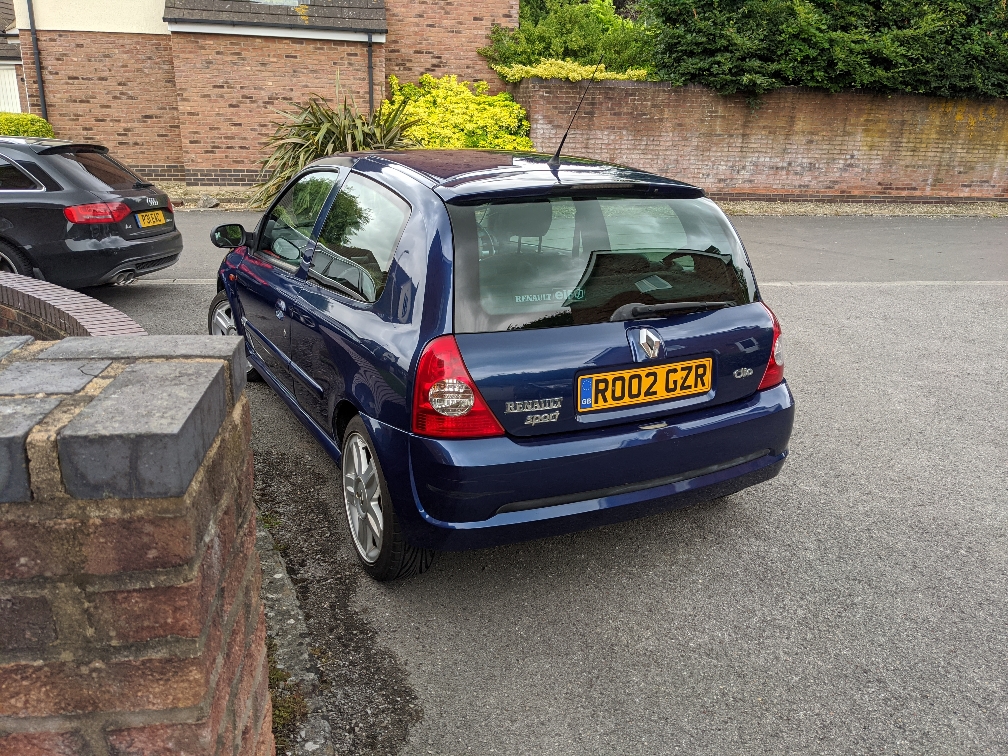 Interior is all there and pretty tidy.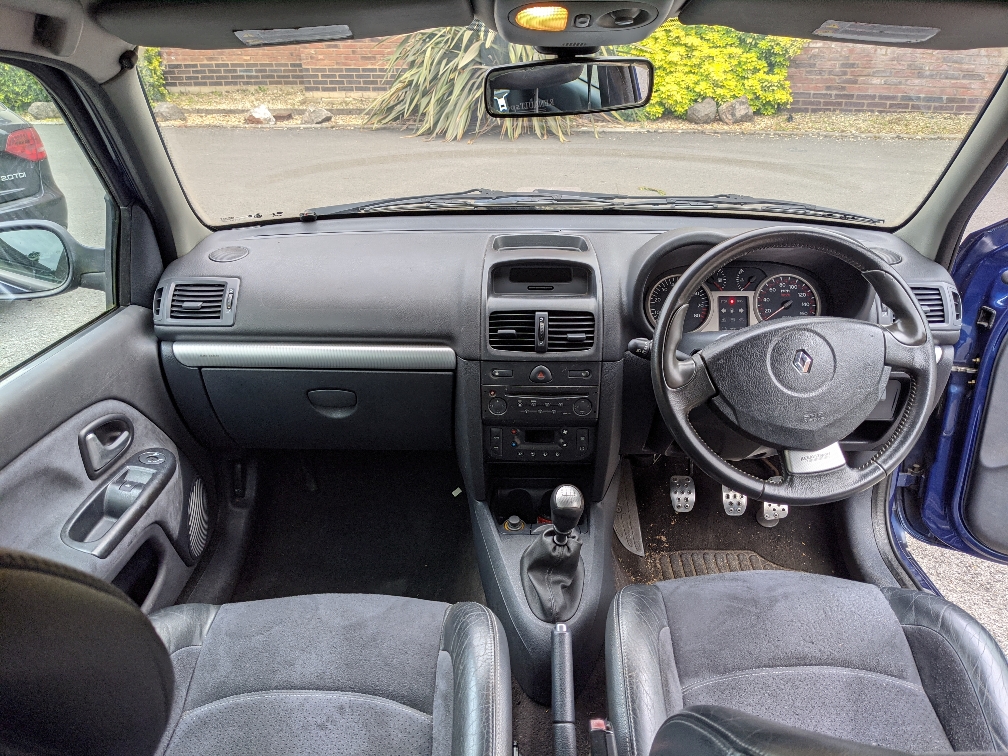 Seat bolsters aren't badly worn, but you can tell the foam has had 150k miles worth of bum sat on it.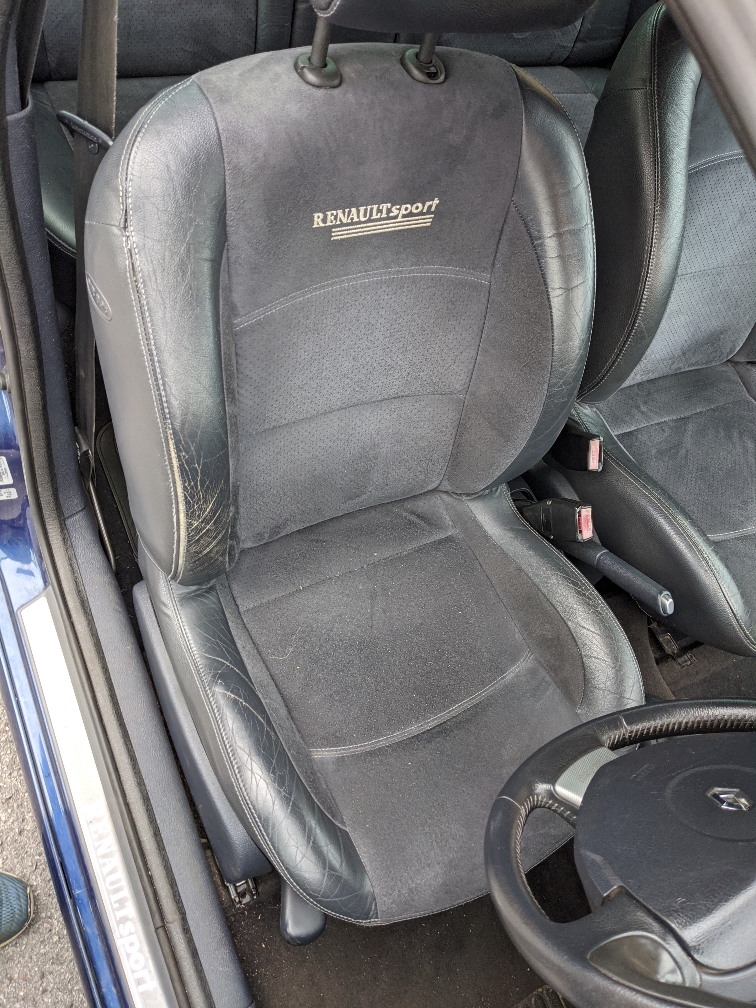 When you find this in the CD player, you know the seller is a different type of the usual Clio 1*2 expected demographic!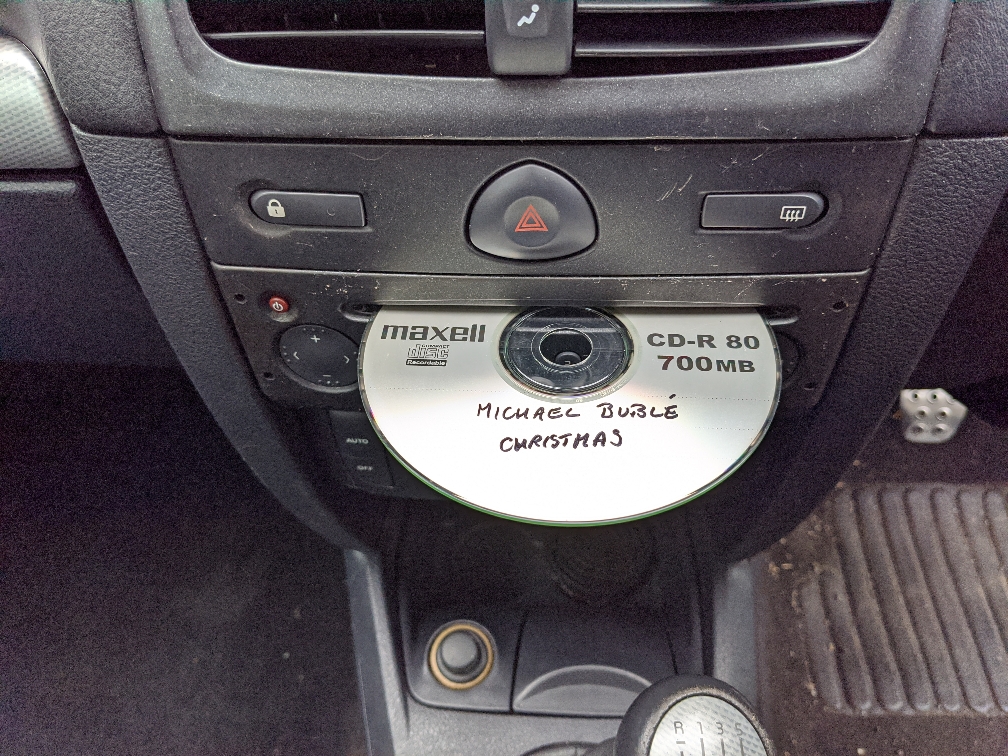 This was about 3 weeks ago now and other stuff has happened since. I usually post on other forums, but I endeavour to keep this thread up to date with the cars progress! Don't expect mods in this thread, but more general DIY running of a higher than average mileage small French hot hatch.