I really really adored that E500 I bought off
@Mr Trebus
and I don't really like X5s.
So I sold the E500, went back to him and bought this X5 off him.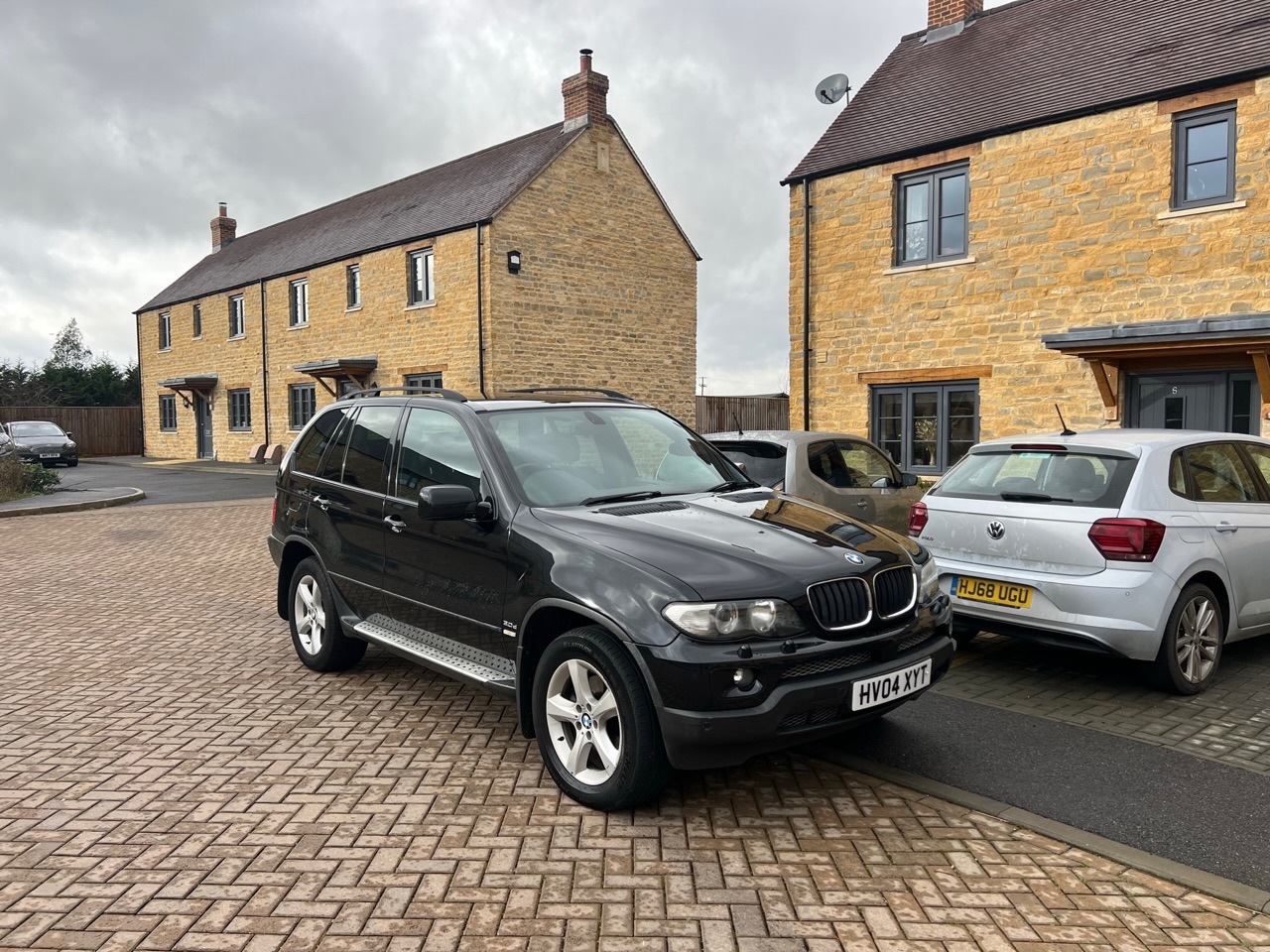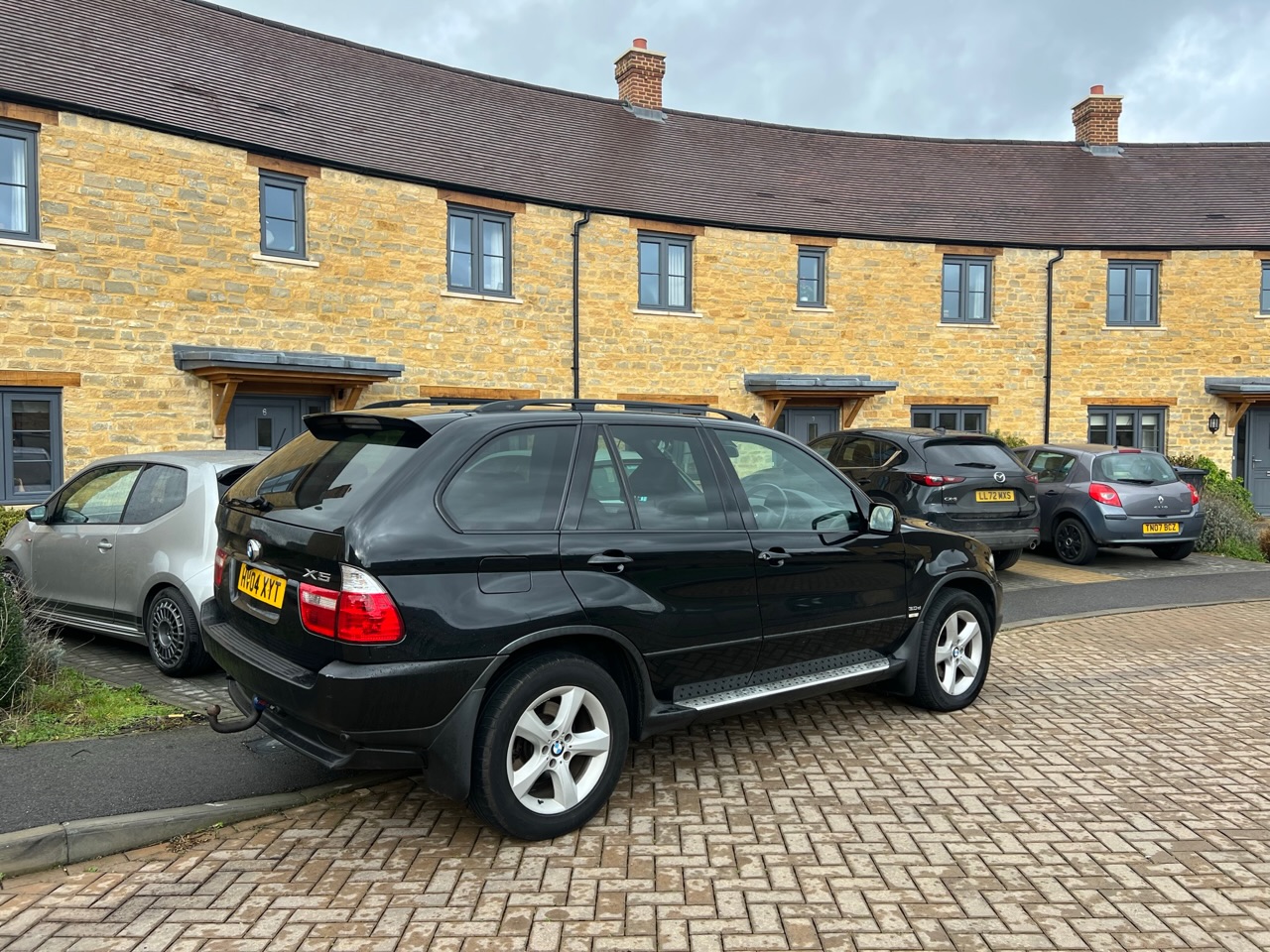 Why? Well it came with this as a bundle January sale deal from Bristols 173rd best car salesman.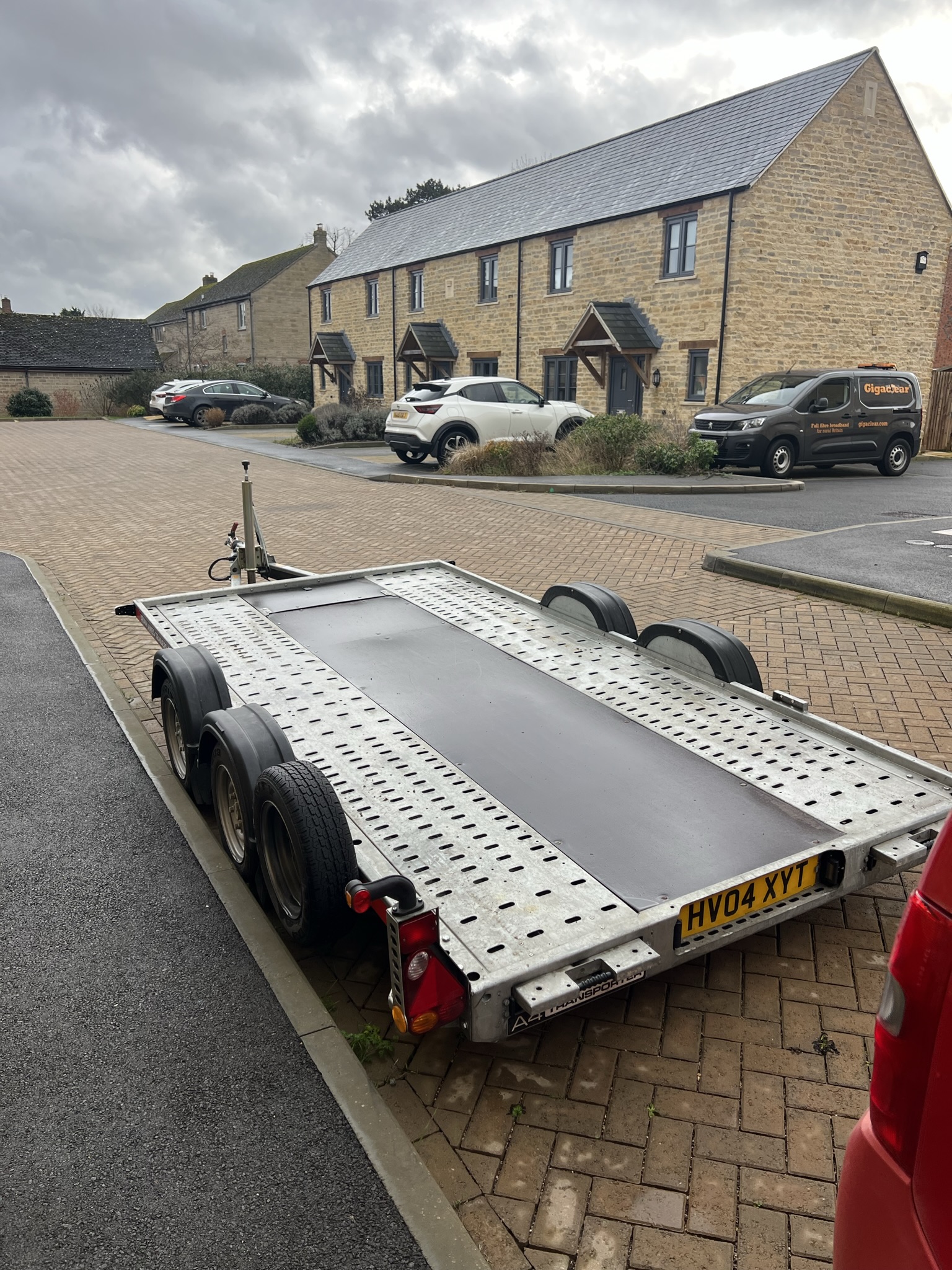 So much more room for activities now.
Back to the X5. It's a "Sport" and a diesel. Lots of history, done the rounds on this forum as it is.
It's an interesting comparison for me as I've owned two L322's and they share a lot of bits. All the underpinnings are very similar indeed. However the X, so Wikipedia tells me, was never meant to be an SUV. BMW would much rather call it an "SAV".
So what's this SUV like to drive compared to an L322? Well at first quite disappointing but not surprising. I knew these things had a jiggly harsh ride, so no point comparing it there. It's a win for the rangey.
However, this thing corners bloody well for a big car. The steering is noticeably weighted like a normal BMW. Also, dare I say it, there's way less to go wrong. And if this example is anything to go by, less rust too.
Furthermore there's no denying that this era was the best for BMW interiors. Completely devoid of excitement or character for sure, but the switchgear is perfect as is the ergonomics.
The engine is way too noisey, but from what I hear the L322s with this lump are the same. I am shocked at how well it pulls given the power it has is only about 200sh, so much torque. Gearbox is smooth. Heated seats are typical bmw arse burning spec.
So actually, after all my dissing and shunning of these things. Im growing rather fond of it already. And what's best is - the price. These things are an incredible amount of car for the money. Noticeably more premium than something like a 3 series inside.
So yeah. I have a tow car and trailer now. Do miss the E500 but I'm pleasantly surprised by the E53.