Turns out if you leave something plugged in for a week you drain the battery.

Bought this a few weeks back. It's been used 3 times, all failed. Total garbage.

View attachment 1634891

All it did was drain the battery more. Even jump leads didn't work!

Stuck the battery on charge and we are back in business. Good news: the IC is now speaking English:

View attachment 1634892

Bad news, if I want a working radio I have to complete this quiz.

View attachment 1634893

Happy to take suggestions on what a previous owner considered his favourite album.
That's brutal. You can only hope it's Daniel's favourite album..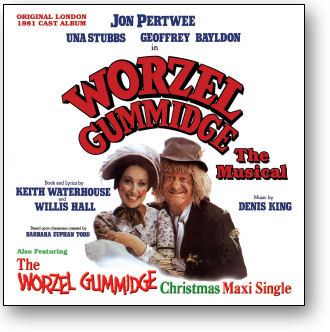 Auf Discogs können Sie sich ansehen, wer an 2014 CDvon Worzel Gummidge - Original Cast Album mitgewirkt hat, Rezensionen und Titellisten lesen und auf dem Marktplatz nach der Veröffentlichung suchen.

www.discogs.com