Hi All
So i Have taken the plunge and started to build a 172 Kangoo,
This originally came from driving around treating my current car more as a van than a car and a van probably being more useful to me day to day....started looking at vw caddy's and similar couldn't believe how little my budget would actually stretch too with vans in general (200k mile snotters was very much the theme) went to players classic a couple of months ago and saw a little white kangoo...seems odd to be here...looked under the bonnet, started chuckling to myself this is the solution to my problem, got home straight on google looking for info on the said conversion, ended up looking at some of the build threads here, the hunt for suitable donors started....
a few weeks later found and bought this, bit of an oddball in that its a 1.6 petrol auto, but most importantly had A/C and as a bonus the plastic flap in the roof for carrying longer things (or rudimentary aero device)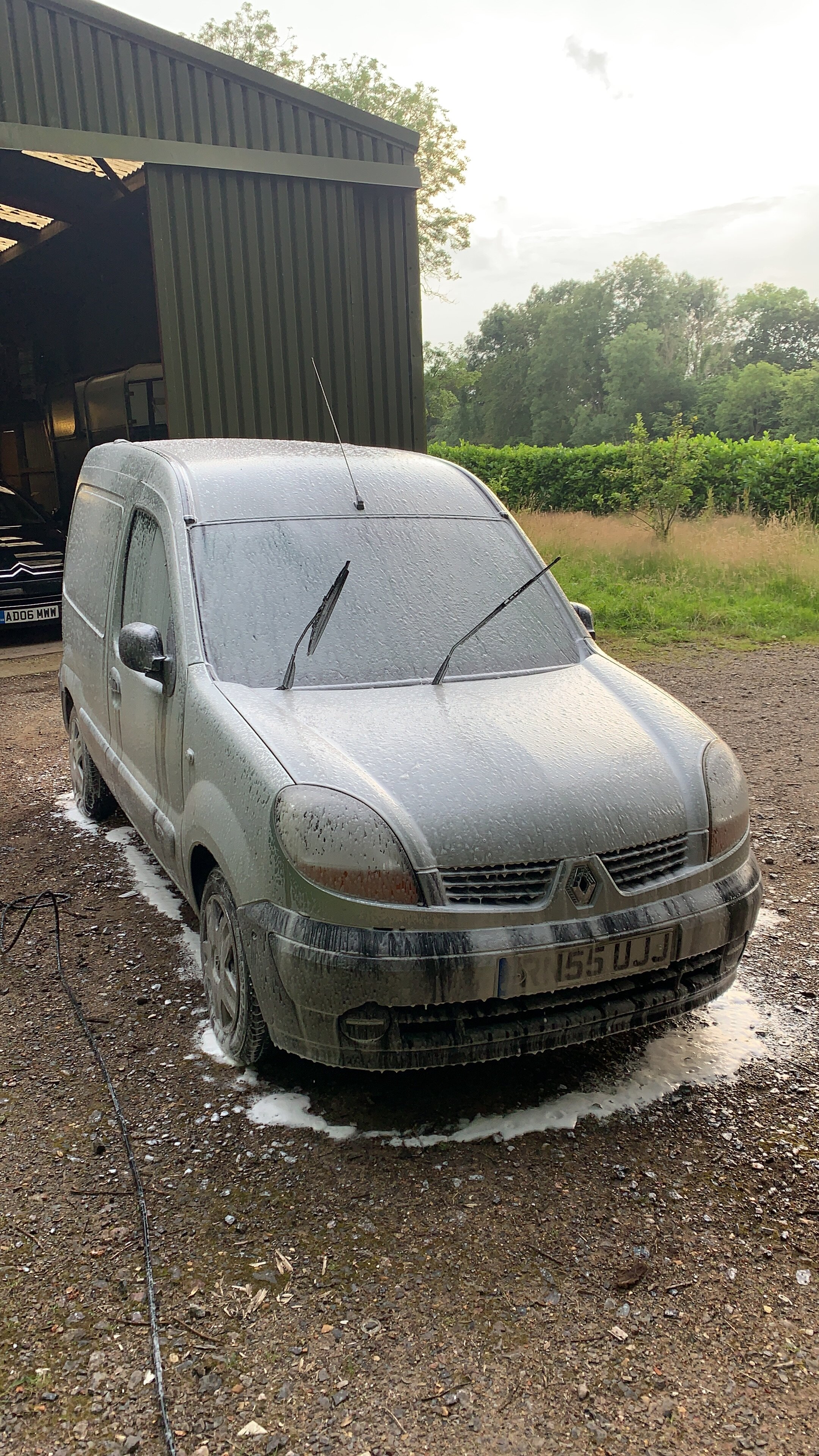 Also a non runner due to an immobiliser fault, overall no rot but in need of a bit of bodywork on the drivers side but nothing major.
The hunt then turned to a clio, a couple of weeks later picked this up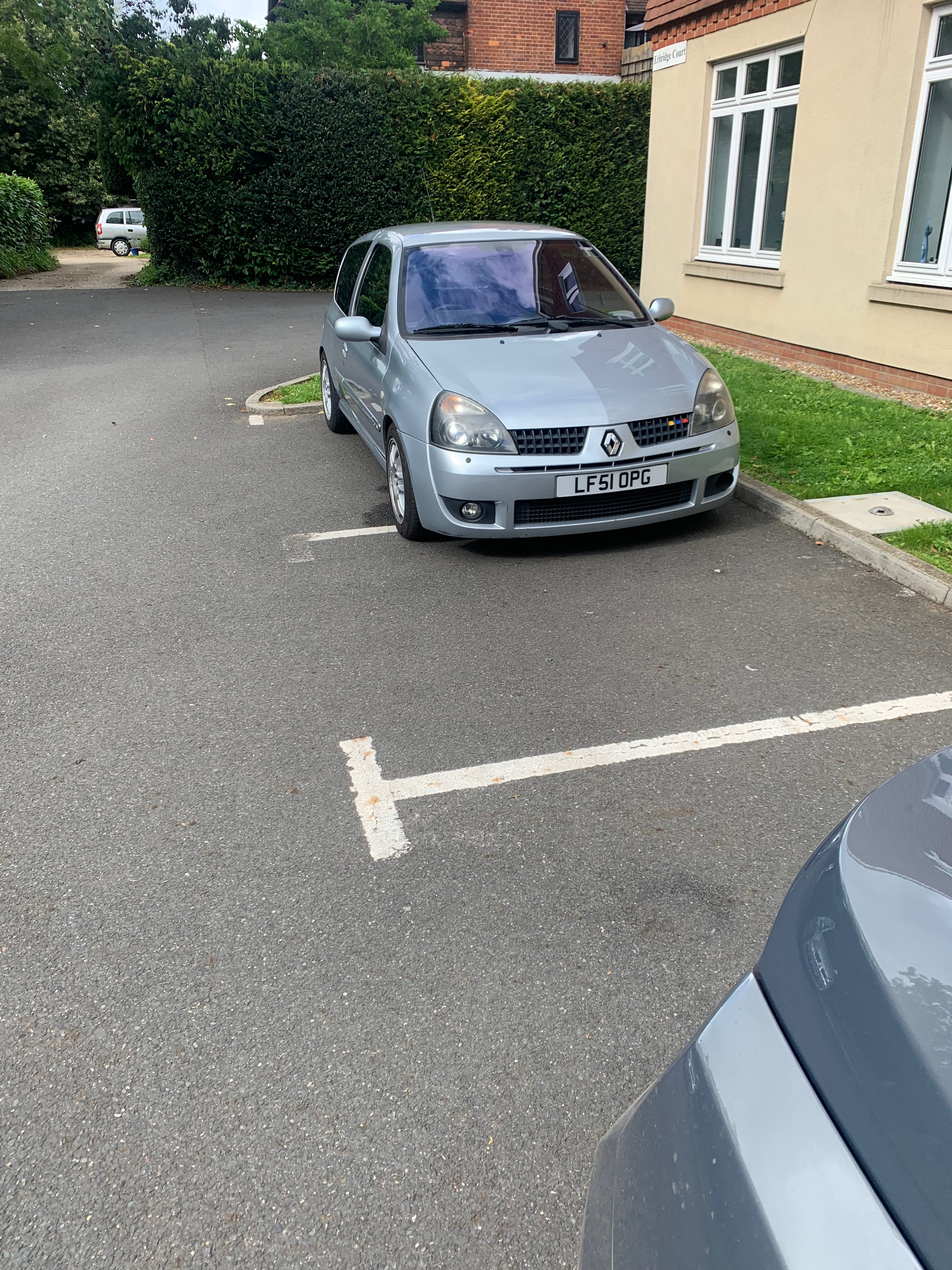 drove it home, what a thing! a mate had a 182 trophy a few years back, and another mate had a ff, i don't remember them being this fun though! this one has some trick bits (coilers, sports cat and exhaust) which will come in handy, the car itself is unfortunately good and rotten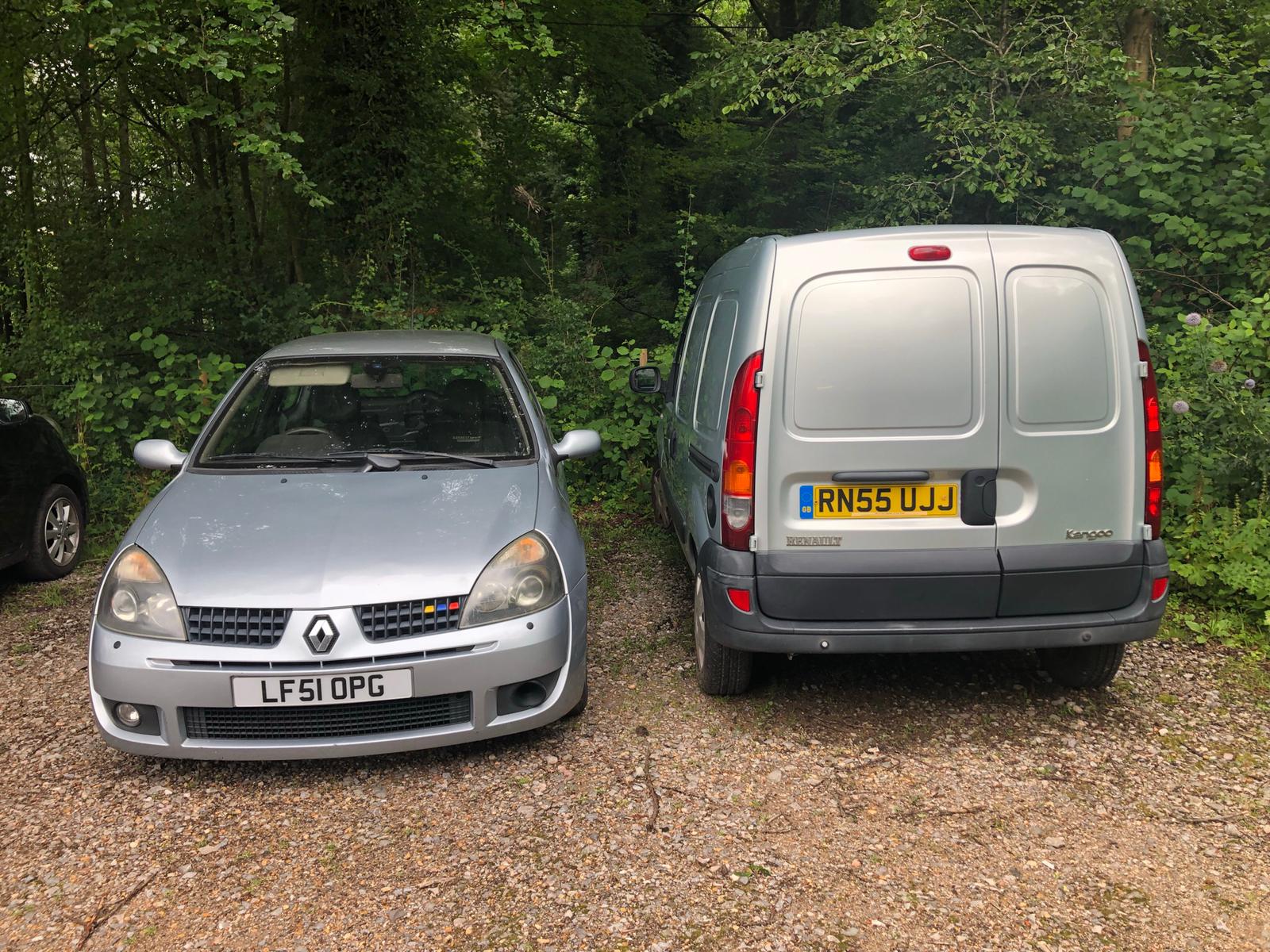 when two become one and all that jazz
started on monday stripping the kangoo out first,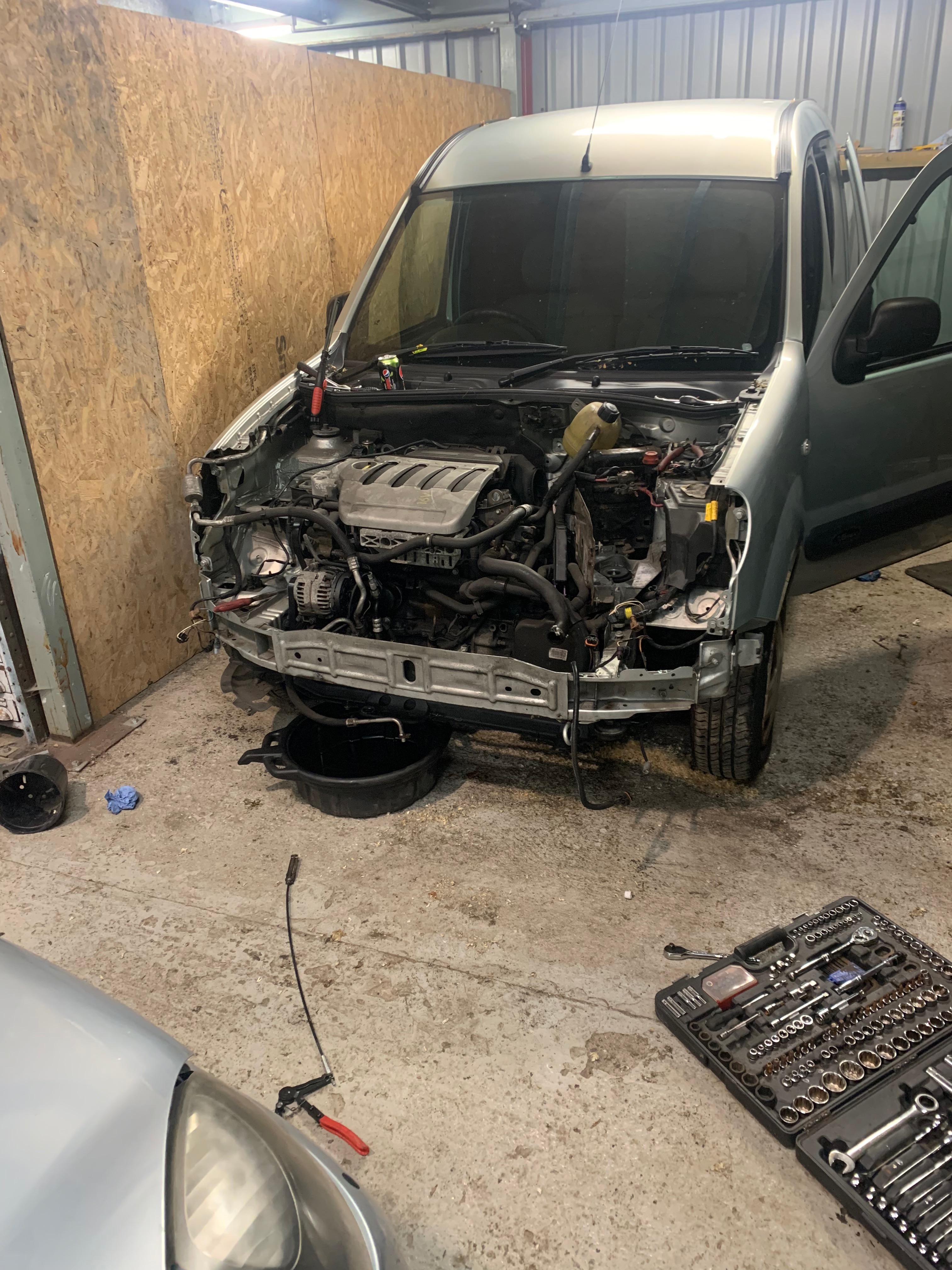 face off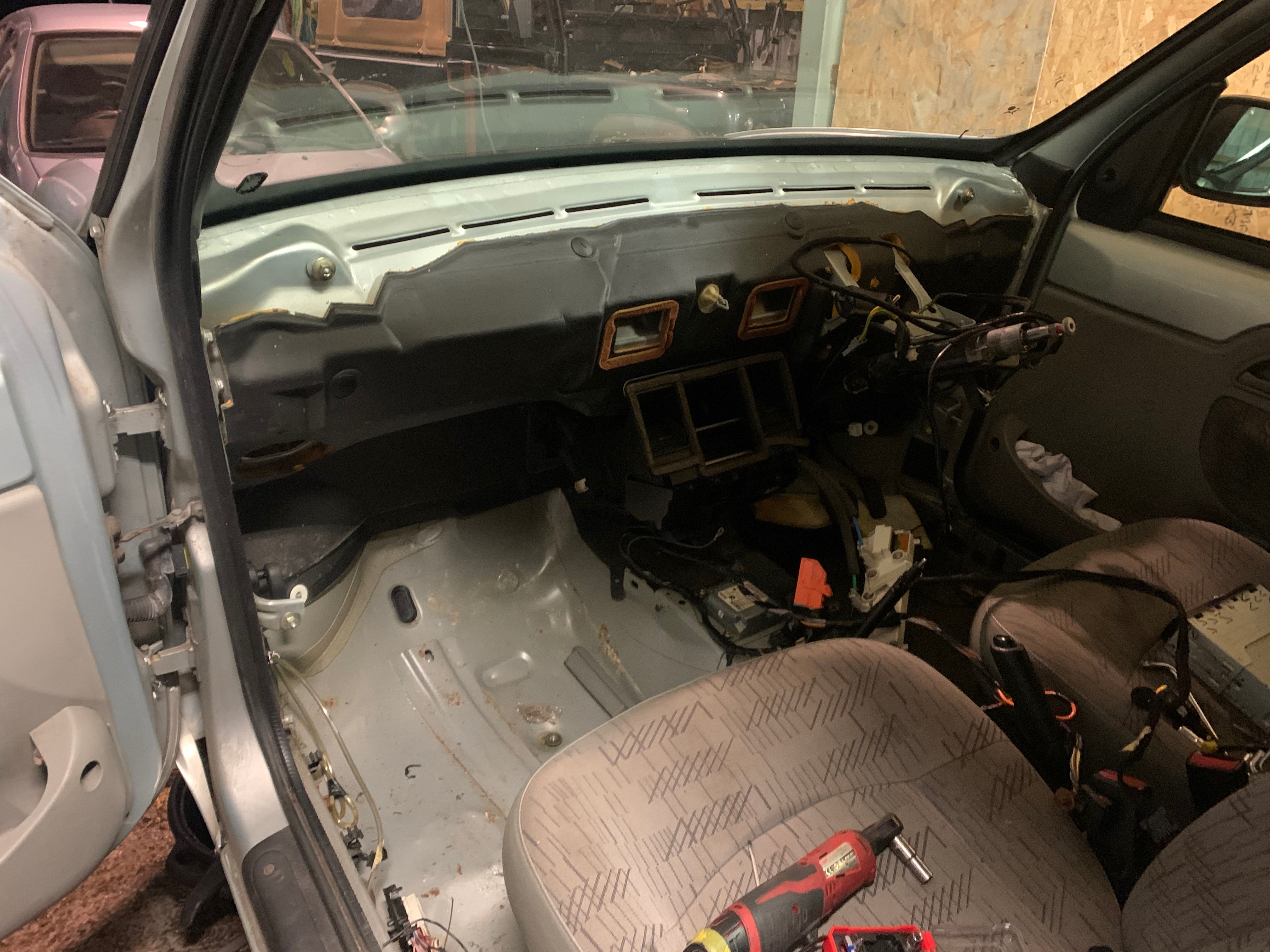 Dash out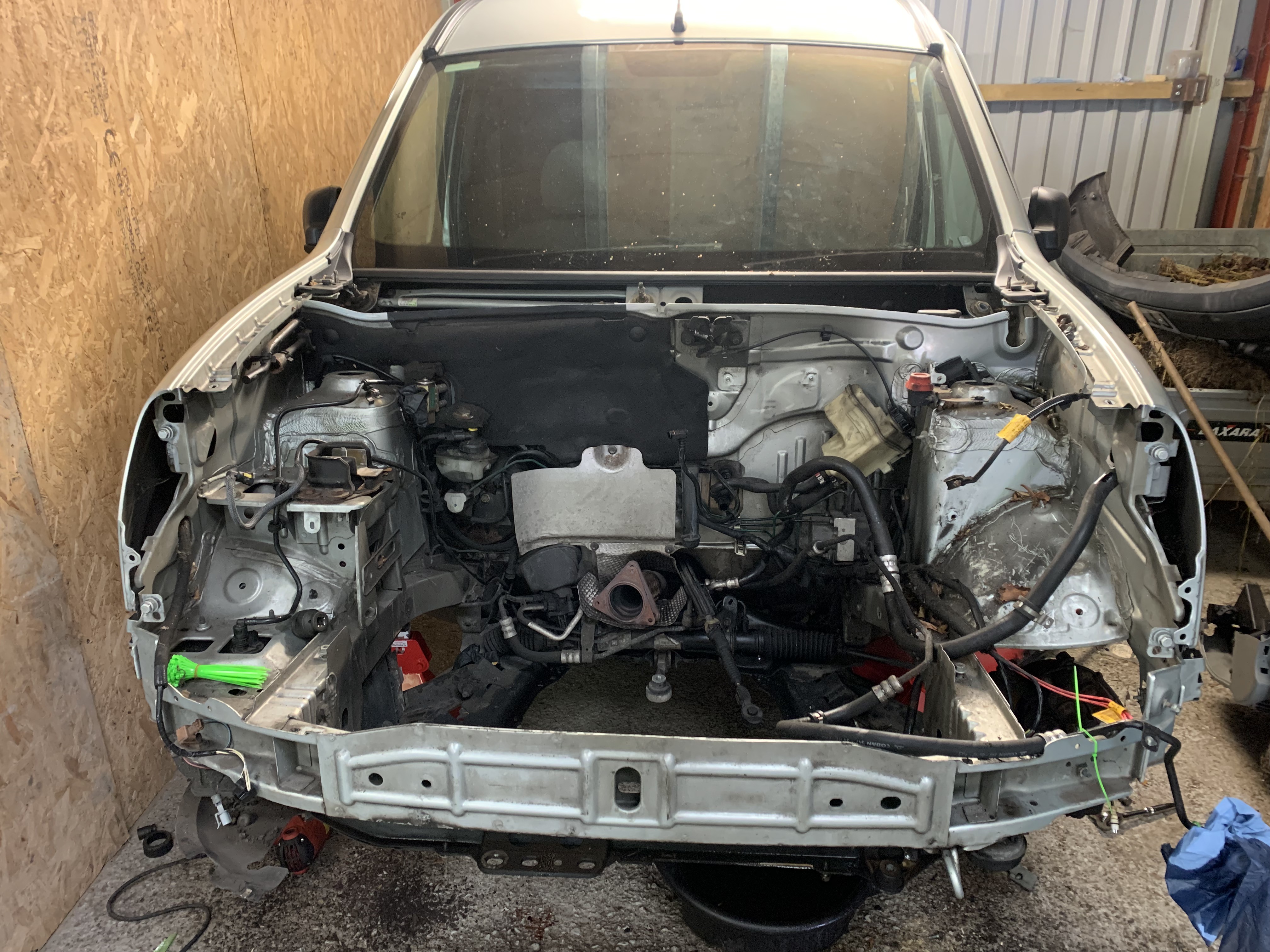 guts out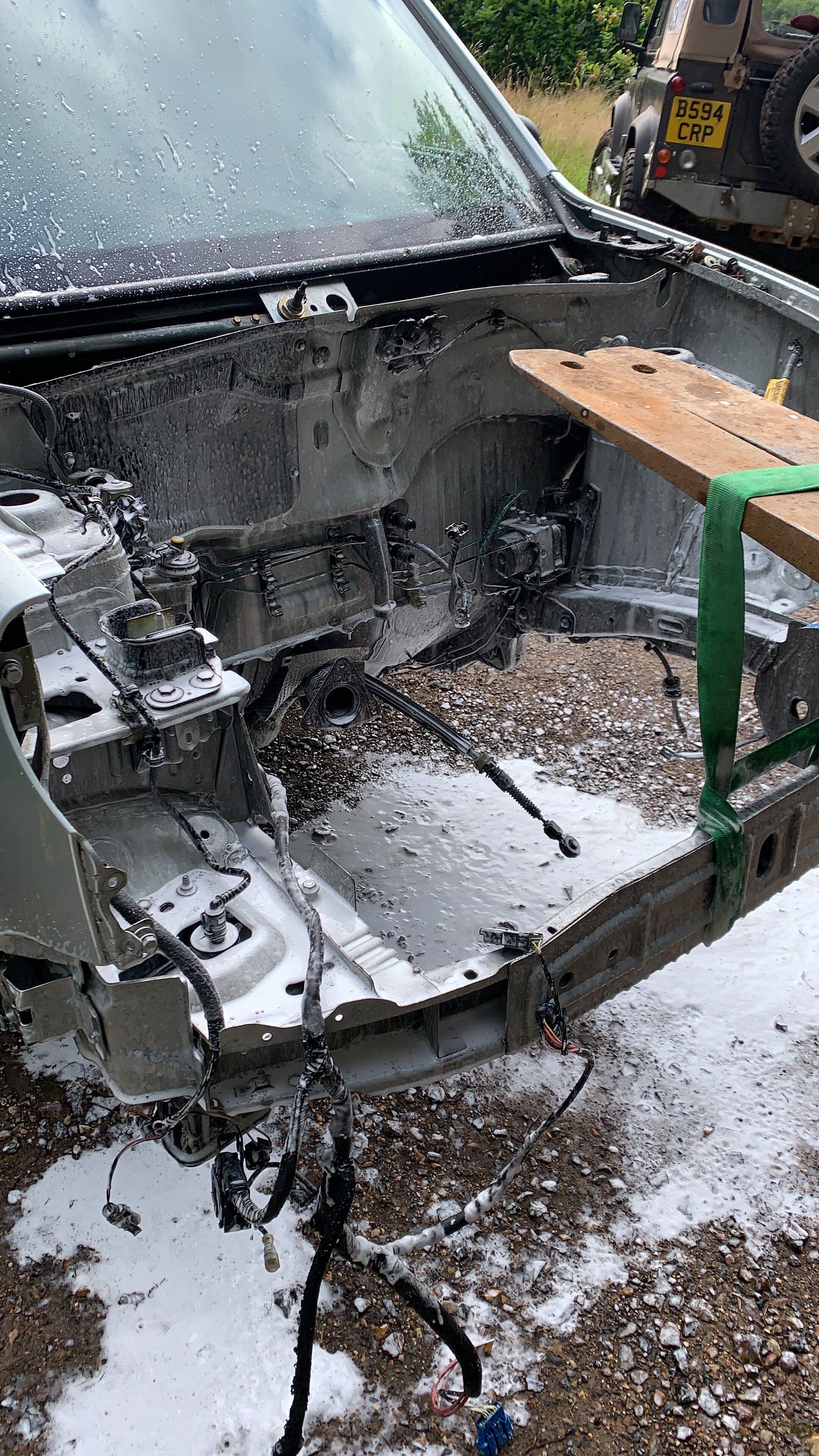 Took the opportunity to valet the engine bay whilst it was empty
The van back in situe, have since removed the medal box and exhaust, this is progress up until now, next up to break the clio, i presume i am using all the bits that would be of use to anyone on here but if anyone spies any bits that might be of use to them let me know!