Finally got round to fitting the Pole Position seats. It has been a long wait, going back to when the order was first placed in April.
Spent the evenings this week getting the seat units built up so I could essentially just drop them in, so bolting up the seats, side mounts and runners to the
@JON FOZ
subframes. This required drilling new holes in the subframes as these are quite wide seats.
Big thanks to
@frayz
for all your help and advice on building them up and fitting them mate, it really is very much appreciated.
Picture of them built up, before fitting to the car (minus new seat belt receivers)...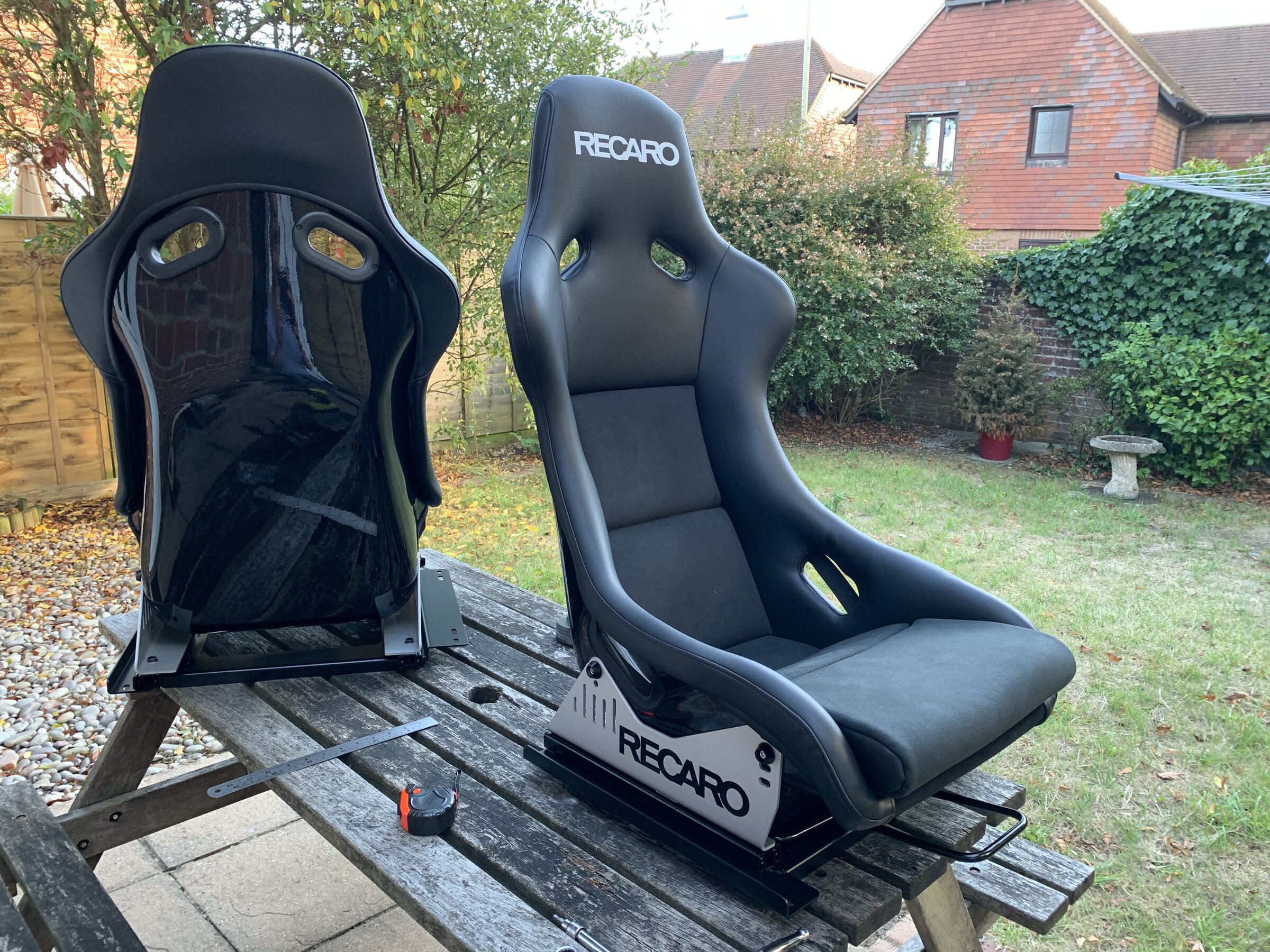 I had ordered some custom aluminium plaques to replicate the original ones on the Trendline seats. Big thanks to
@STRBramley
for supplying the design and details for these. I ordered several variants of these, in different colours, but settled for the brushed aluminium finish as it looks most OE...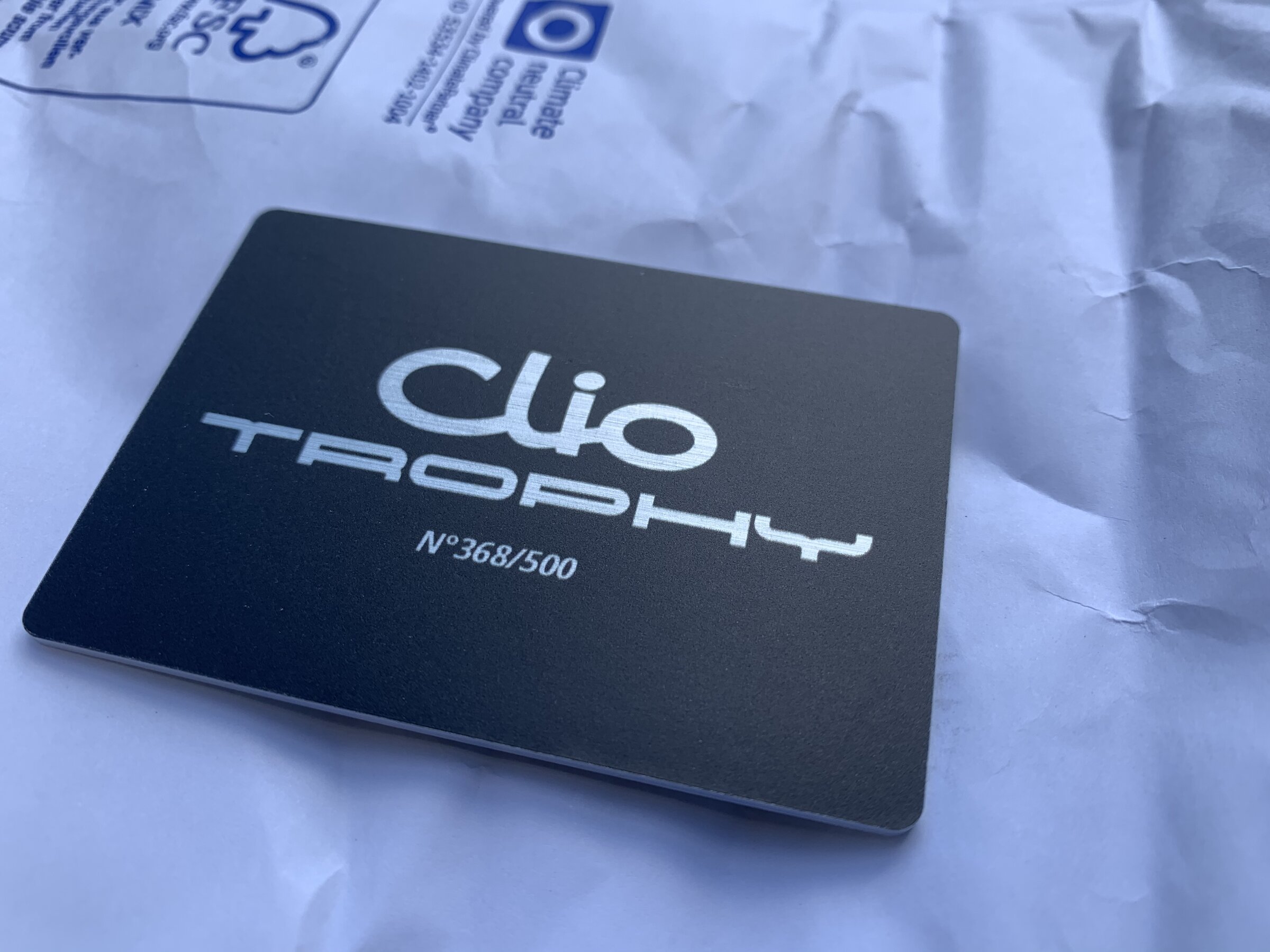 Spent ages removing the Recaro sticker/decal from the side mounts, cleaned them up, then applied the new plaques. I also bolted up my new seat belt receivers to the side mounts after this, but no picture of this step.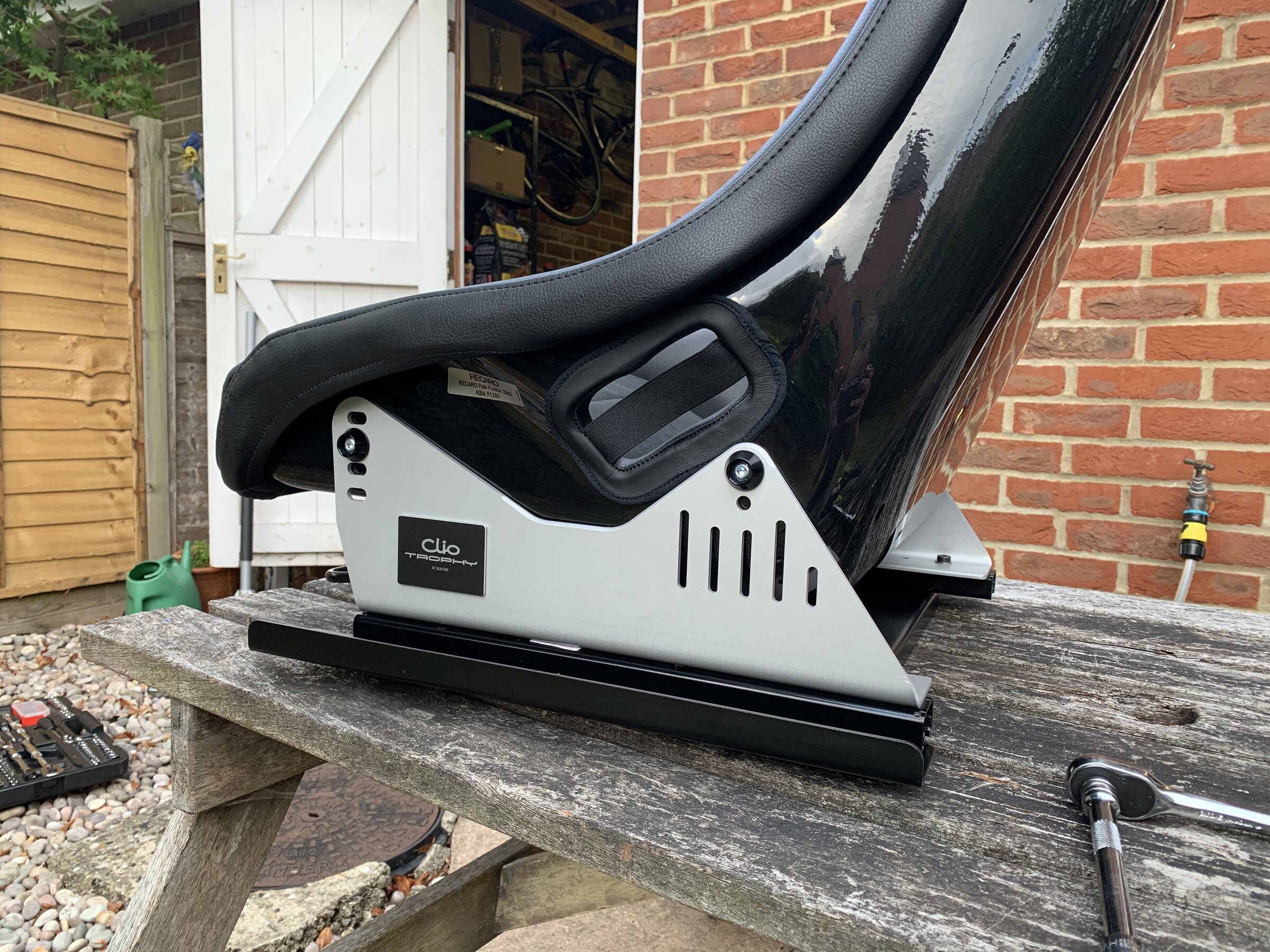 Earlier in the week, I fitted my red seat belts from Kolour Koncept in readiness...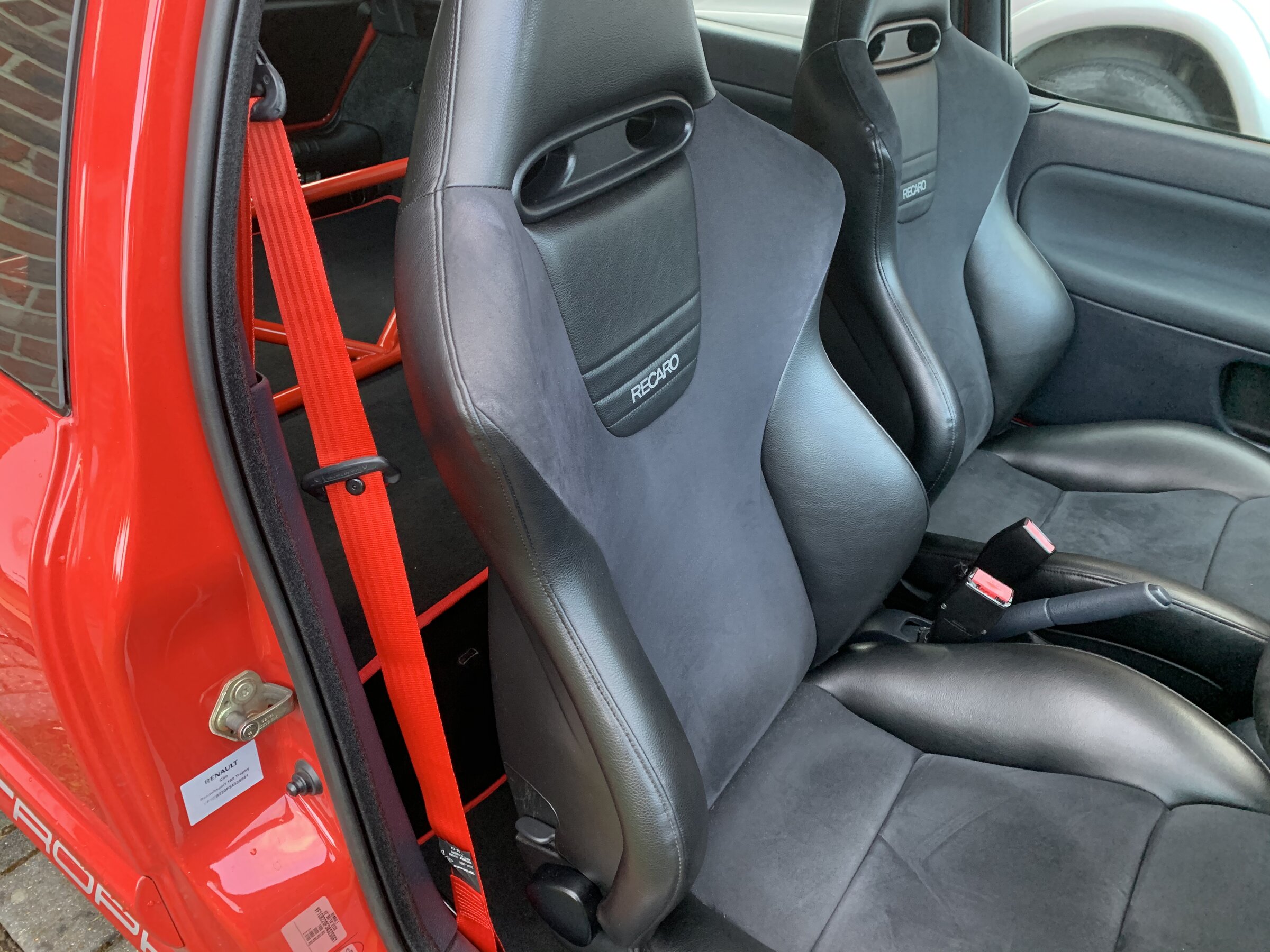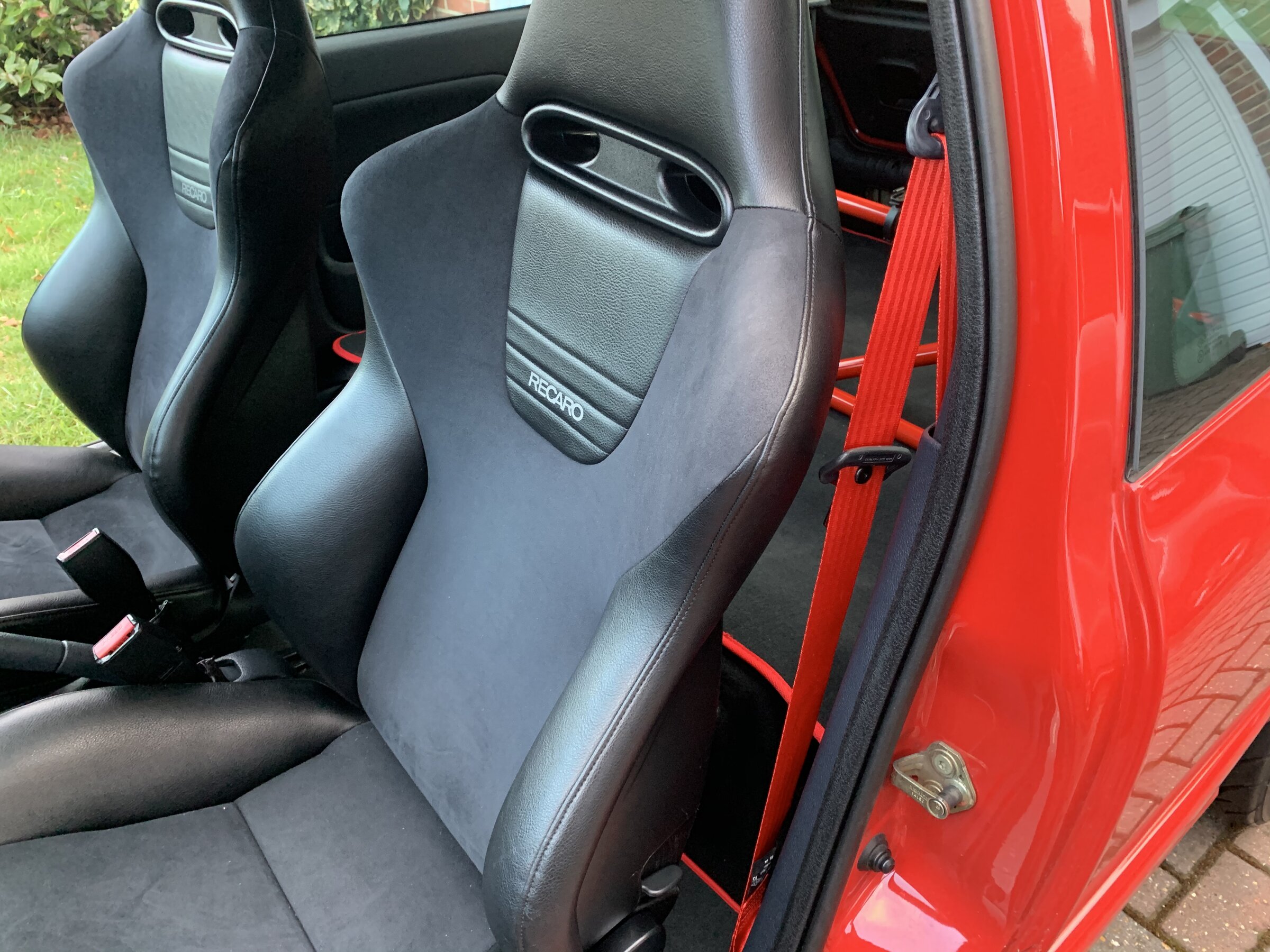 And then today, finally got round to fitting the seats into the car. Can't tell you how happy I am with them, particularly the plaques and red belts, which I feel really give it an OE look, as if it came from the factory like this.
Not had a chance to go for a drive yet; that will be tomorrow!