Welcome to the project thread for my dci 100 Initiale...
As a brief background... I had a dci 65 a couple years ago. It was amazing, ran on fresh air and allowed me to keep the miles off my 182. I filled it with petrol one night by mistake and sold it on. I was looking for something bigger and 5 door anyway so it wasnt all bad. I then bought a 2011 qashqai, had it for a year and loved it but needed to free up cash so sold it a couple of months ago.
I then went on the hunt for a mk2 clio dci again and realised how difficult it is to find one! Not many for sale, and most are ready for the breakers yard.
just over a week ago, I bought a 3 door dci for £675. It was rough, but it seemed like it would do the job. 20 minutes later the dash was flashing with warning lights so I took it straight back and got my money back. Such a lucky escape! I had taxed and insured it before setting off so that was a mess on to sort, but i was just relieved that I had got my money back!
So the hunt continued. Autotrader, gumtree, facebook and ebay daily still returning nothing decent, and that was hundreds of miles away! Until Saturday late afternoon.... one popped up that looked brilliant. 5 door which i wanted, Initiale model so the best spec you can get and also on insurance check it showed it was the dci 100 model! It was advertised for just £250! The advert was vague. It said sold for repair or spare but no description what was wrong orher than it only had a few weeks mot left and the engine management light was on. Pictures below from the advert...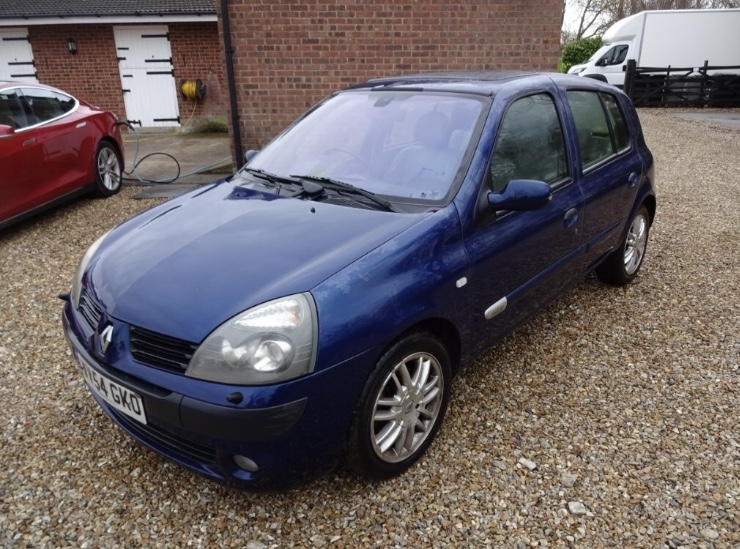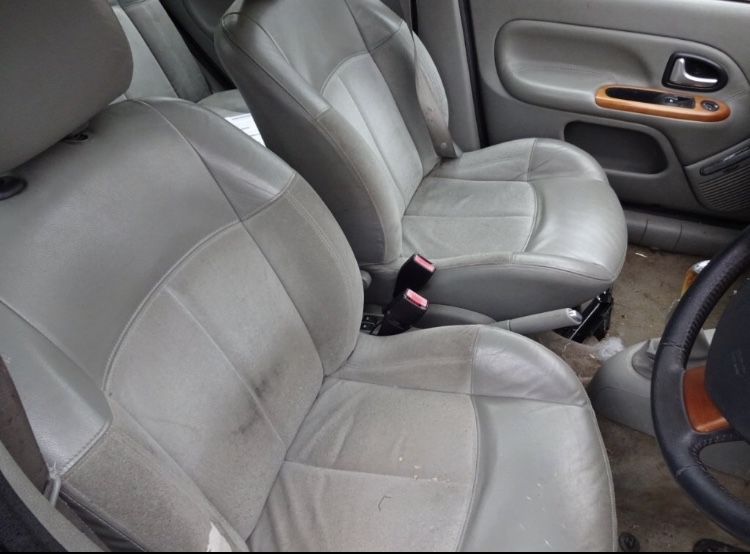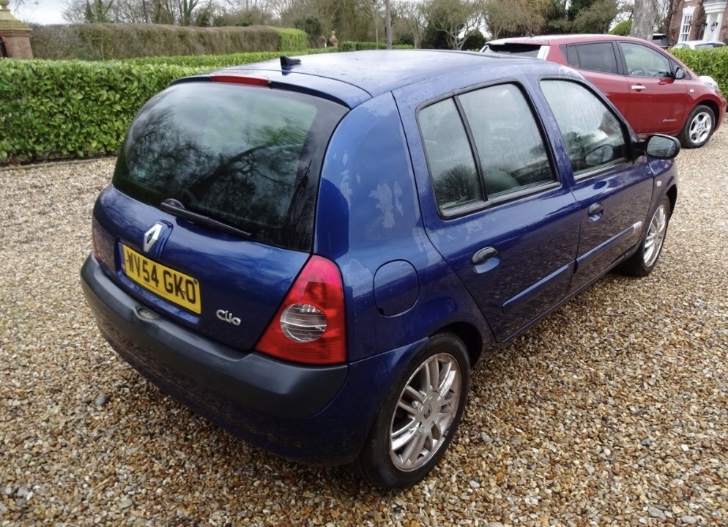 I rang the seller, and he said he had just took it in part ex. He said it was in ok condition and drove fine, but was worth scrap value to him and if it didnt sell, thats where it wuld be going! He told me the guy who part ex'd it in had travelled from Bristol to him in Grimsby so i felt hopeful it was in working condition to travel the 200+ mile journey!
It would be a 148 mile journey for me to Grimsby, but thought it was worth a look so I agreed to travel down the next day and if all was well, i would take it away with me.
We arrived sunday early afternoon and it was parked up in the middle of his yard, within the grounds of his massive farm house surrounded by a load of Teslas. Turns out he trades in more expensive used cars and did only take this clio in as part ex, which I assume was probably so the guy picking his new car up could get there easily.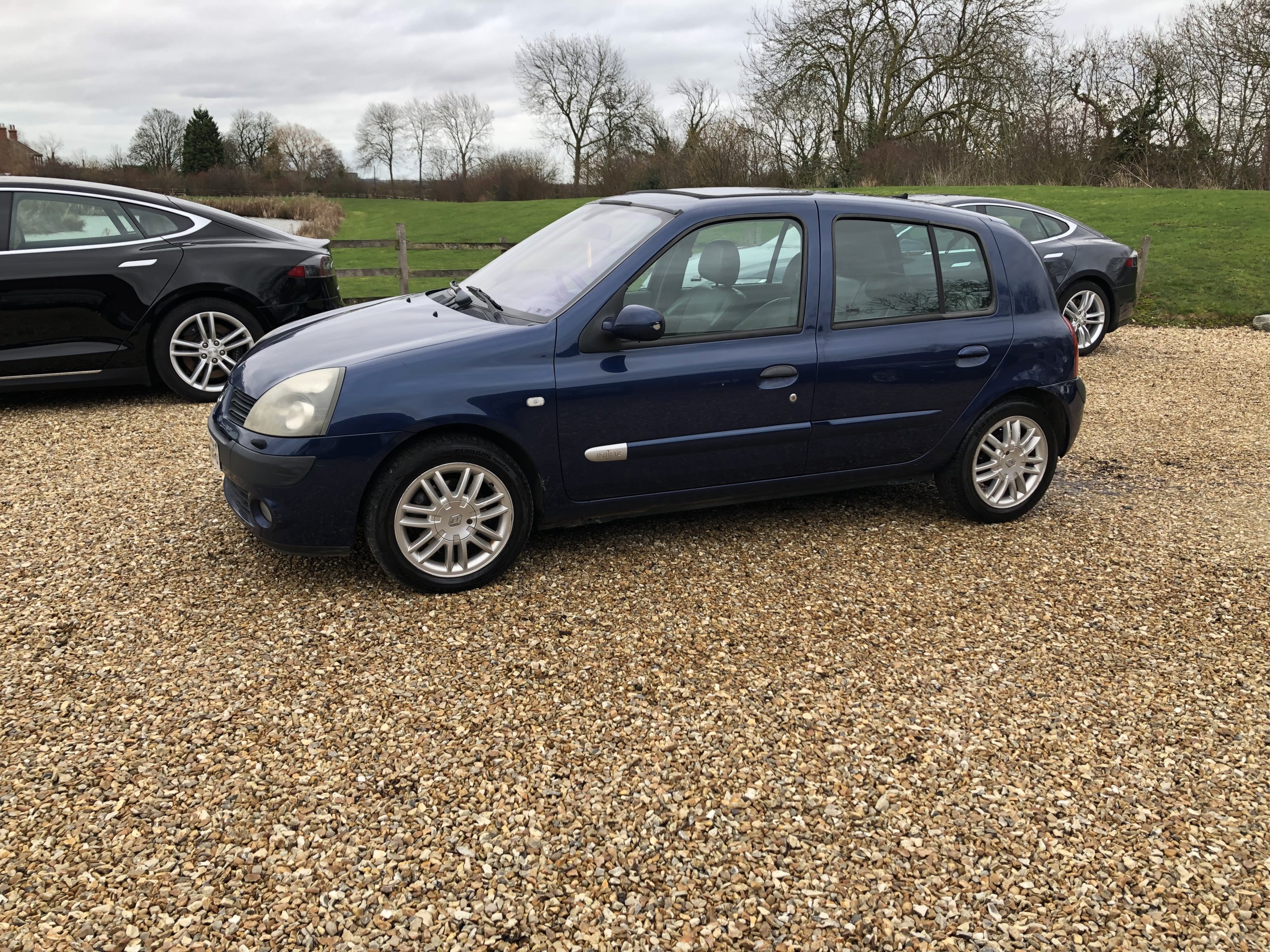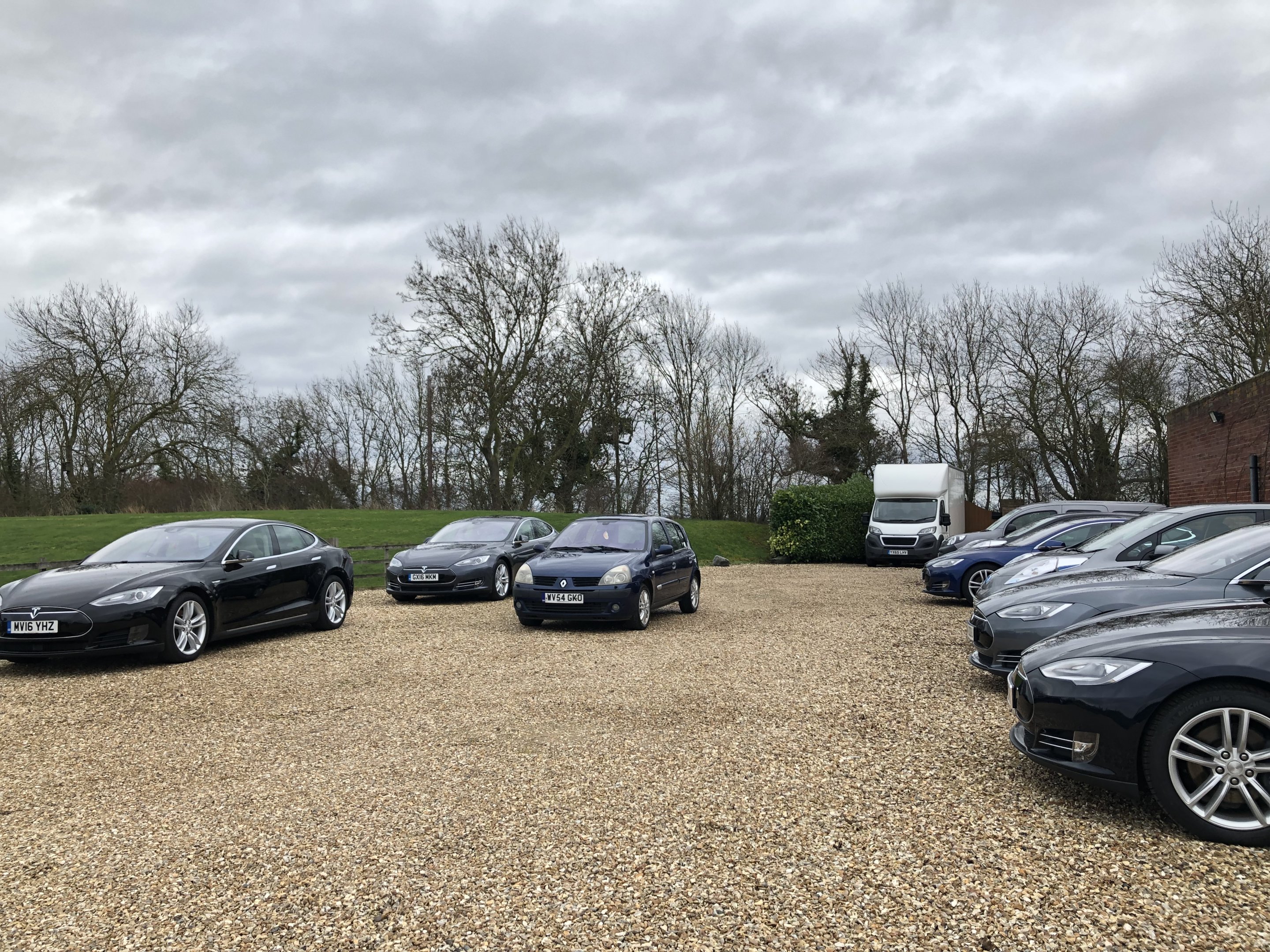 I had a quick wal around and it looked in decent condition for a 15 year old car. Had a look underneath and no obvious leaks of any kind. Sump was dry, suspension was dry but could tell it was old. One front tyre was bald on both the edges. It has the xenons which worked. The guy said there is a loud noise coming from the rear and he didnt know what it was.
He gave me the key and said take it for a drive. He was surrounded by country roads so the perfect location to test it and see if any warning lights came up when reaching speed! I floored it through all gears! No noises, no smoke and no warning lights! I was surprised at how well it drove! I knew at this point I was going to take it with me.
I had a look underneath the rear and as expected, the loud noise was a perished exhaust mount. Easy fix. Brakes look like they could do with being changed, but it atill stopped well enough! I put the passenger windown down just as we started the test drive and it wouldnt go up but wasnt worried as i knew it would be an easy fix whatever it was.
I pulled back into the sellers yard and told him about the window. I said i would take it away as it was of he would accept £200. (In reaity i would if paid £500, never mind the £250 he advertised it for). He said yes straight away, but said he wouldnt let me drive it away with the window stuck down so got some tools and took the switch out. A wiggle of the wire and the window button worked again and the window went back up. Brilliant, an even easier fix for me than expected!
I also plugged it into my basic fault reader to see what the engine management was showing. The seller said he had no objections to this at all. The faults shown were;
-P2413 which I believe is egr valve
-P0670 which is glow plugs
Both should be an easy fix.
There is one main problem, which the seller did tell me about on the initial phone call whoch was to do with the key and starting the car.
Strange one really, the symptoms to me indicate immobiliser, but im not 100% and dont have any experience with this. Although very strangely, just a few days ago my 182 did a sinilar thing! Scary...
Anyway, when you turn the key, it will turnbut wont start, the little red light flashes fast and lights, radio etc fires up, but no the engine. You have to then turn the key back as though you are turning the engine off, and then turn it again and it starts. When it starts you then have to turn they key very slightly nack onitself so the radio, climate control etc work. Also, when it does start, its strange, its like they key just smoothly turns and it starts automatically, not the normal feeling of giving it that final twist and firing the engine up.
Anyone have any ideas what this could be????
Anyway, I went into the office paid the guy £200 and he gave me a profesional invoice lol. Such a strange feeling for such a cheap car.
I stopped a mile down the road to put some diesel in and then got on our way home for the 148 mile journey. This would be the test to see if it was actually a bargain or not. We sat at a steady 80mph, and sometimes higher for the first 90 mile and it was faultless! No noises, no smoke just a very wnjoyable drive. We stopped for a quick drink at some services.
Then we continued the rest of the journey and after almost 2 and a half hours in total, we arrived home safely.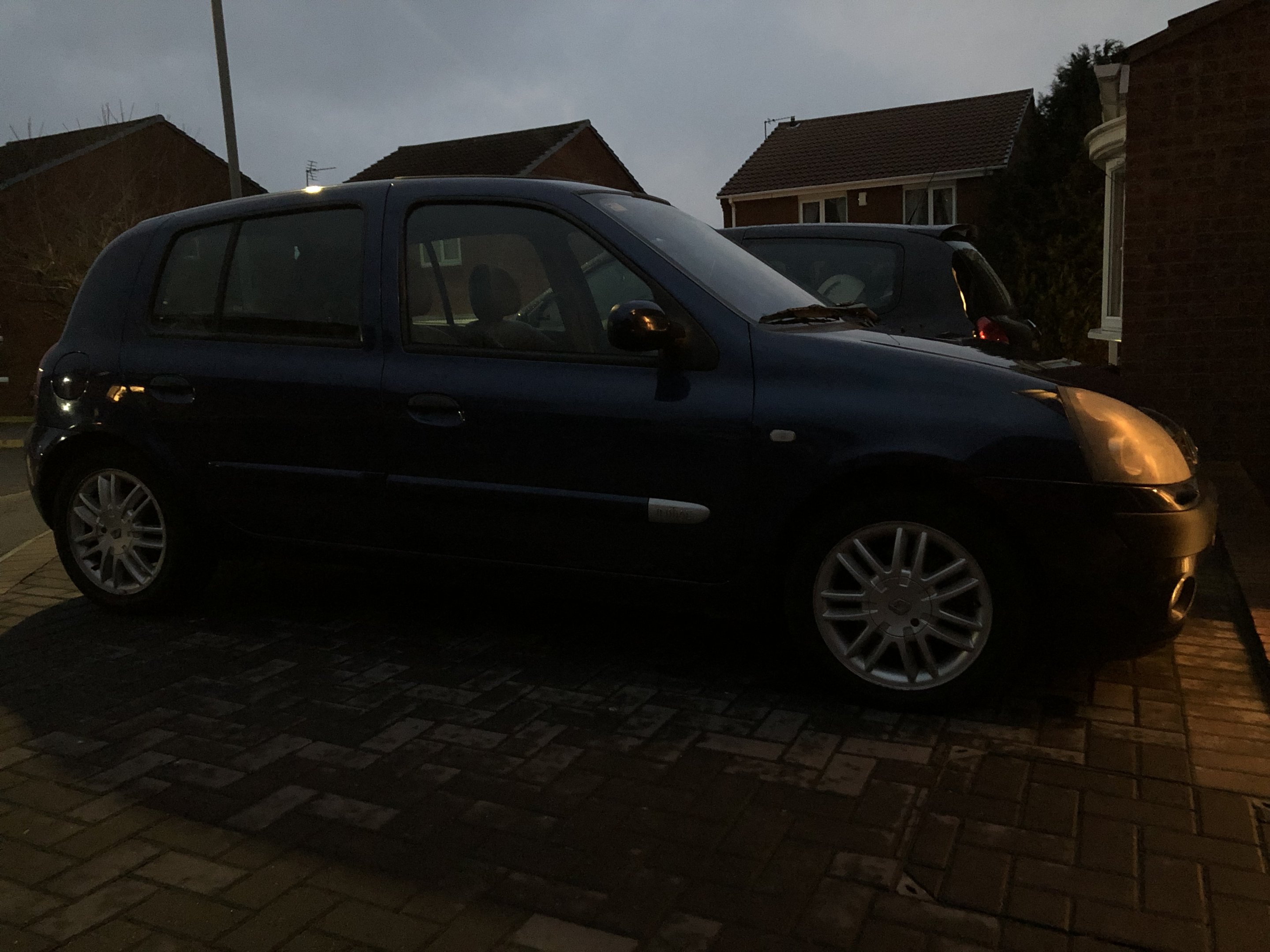 Last edited: