Hi everyone. Joined the forum and club a few weeks ago. Great place to be by the way! Anyway, I bought myself a clio 182 this week, motivation was a visit to a local hill climb open night. I have an MG TF that I was planning to start using for some non competitive track days and hill climbs but got chatting to a guy in a mk6 fiesta st that looks quick. His words, get a clio. 2 seconds faster up the hill than him.
If anyone can tell me how to post a video I'll upload one from forrestburn hill climb.
Here is the car next to my daily driver.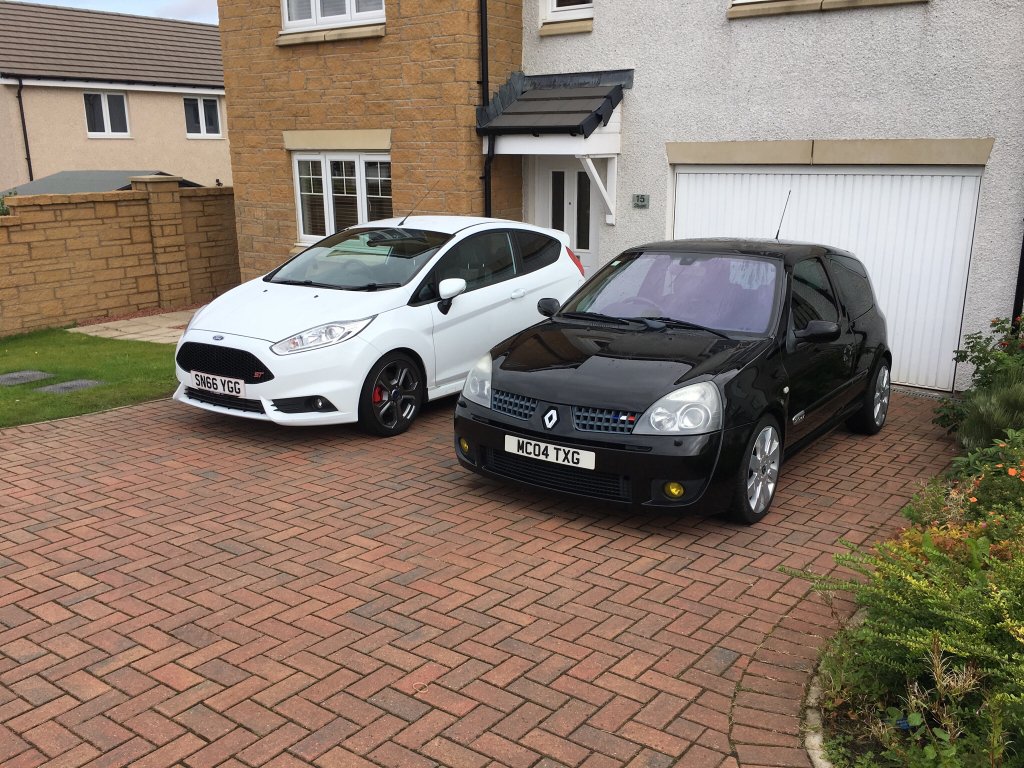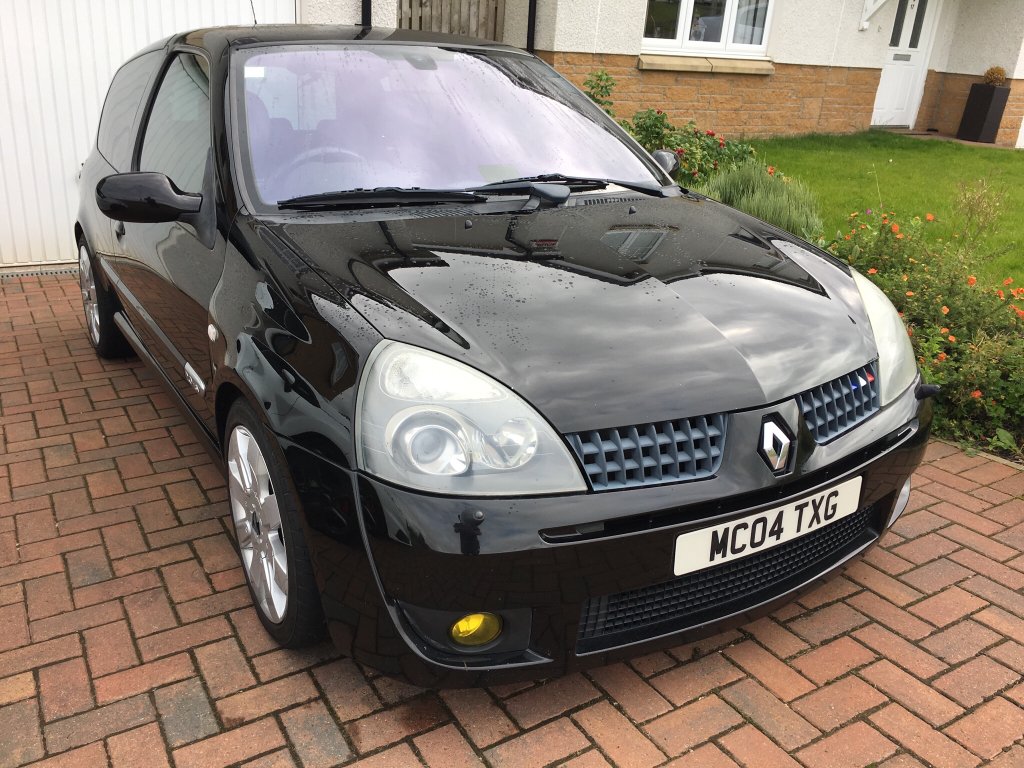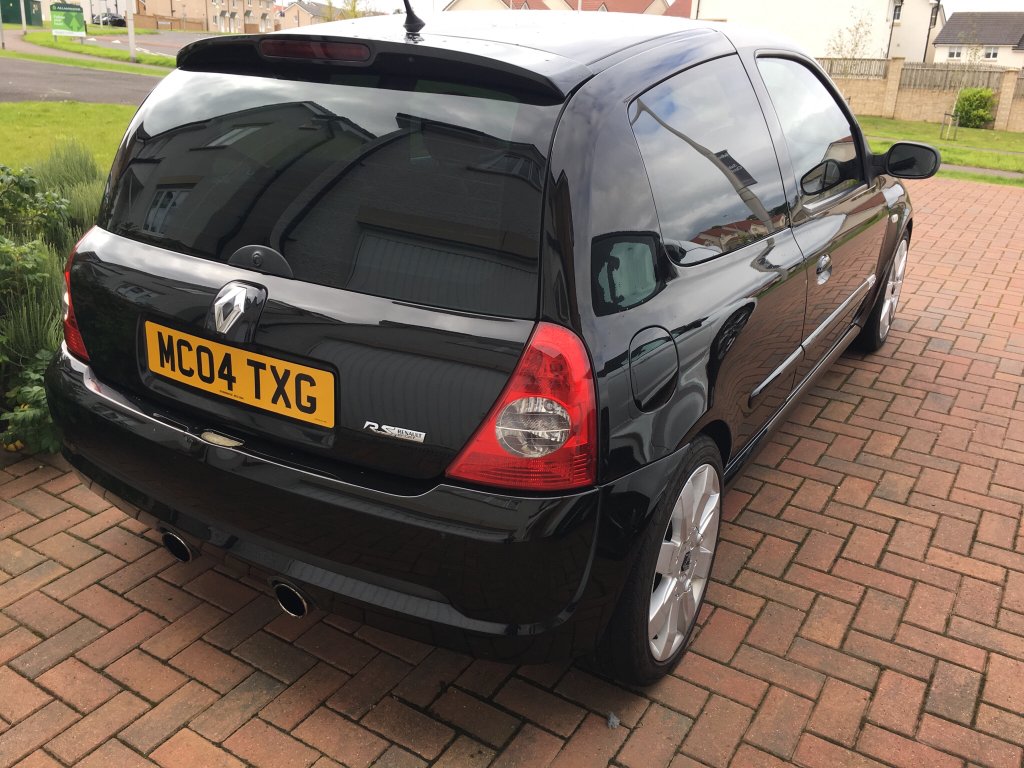 Very happy with it. After purchasing it I use it for work and back 3 days to get to know the car. A few jobs to do but nothing serious.
The intention is to tackle the project in a few stages.
Stage 1
Get an MOT. From what I have checked there isn't much needing doing. All the suspension joints seem good and the brakes are fine. The MOT is due next week and part of the reason the car was very cheap.
Stage 2
Sort the other faults. Car needs a cam belt as the history isn't known. I'm new to clios but done plenty research. I know I'm in for a big complicated job but nothing YouTube can't help with. Pretty sure the dephaser needs doing as well. Might do the water pump while I'm at it. Thankfully the car came with a genuine Renault timing belt kit.
The car also has quite a big oil leak. I'll be sorting that as well.
Stage 3
Track prepared.
Plan it to keep it simple. Rear half cage. Bucket seats and harnesses. Not planning on competitive stuff. Strip out as much of the interior as I can be bothered with.
Will also look at some decent brakes. From what I see standard rear and HC from discs are the way to go for this kind of car. I'll also be doing a scenic shifter I think. 1st and 3rd are a stretch even in a road car.
I'll update as I go. Still looking for bits for stage 3 so if anyone has some and are local ( central Scotland ) give me a shout.
Thanks
David
Sent from my iPhone using Tapatalk