Sold the Mazda last Sunday. Picked this up on the way home the very same day.
85k on the clock
Belts, Dephaser and water pump done 4K ago
Full Renault service history
Ktec copy intake
Cooksport Springs with new front shocks and top mounts
Whiteline front camber bolts
Brembo High carbon front disks
DS2500 Front pads
New standard rear pads and disks
New rear Brake calipers
K Tech cat back system
Whiteline rear anti roll bar
Rear wiper delete
Rear seats removed and fitted carpet put in
Front seats replaced with Evo Recaro seats
Colour coded interior trim and engine cover fitted
Refurbished classic Clio Williams wheels fitted
4 brand new tyres fitted - 195/50/15 Toyo Proxes T1-R
Tracking / wheel alignment done at time of fitting tyres
New brake pipes; O/S front & rear, N/S front to rear
Brake fluid replaced and system bled
Windscreen wipers
Both lambda sensors
Ignition leads & plugs
MAP sensor
Powerflex polybush exhaust mount
Came with the full interior, a set of 182 wheels with tyres and a set of Toyo R888's
Plans for the future. Decat, 197 cams and a map from scoff at EFI.
Probably sell the recaros, 182 wheels and the r888's and get the interior back in.
Then work on brakes and suspension.
Couple of photos from today when I managed to give it a quick clean.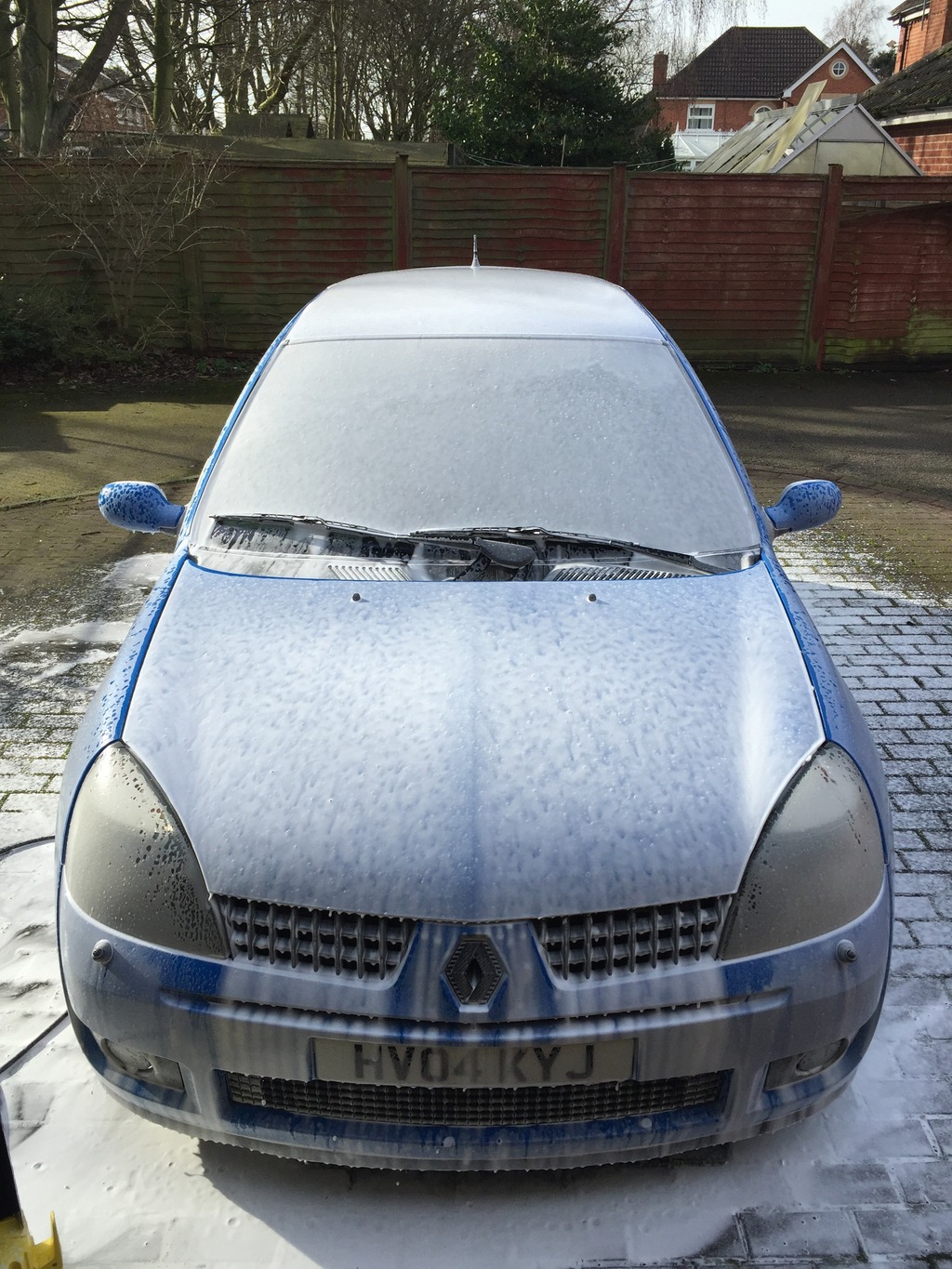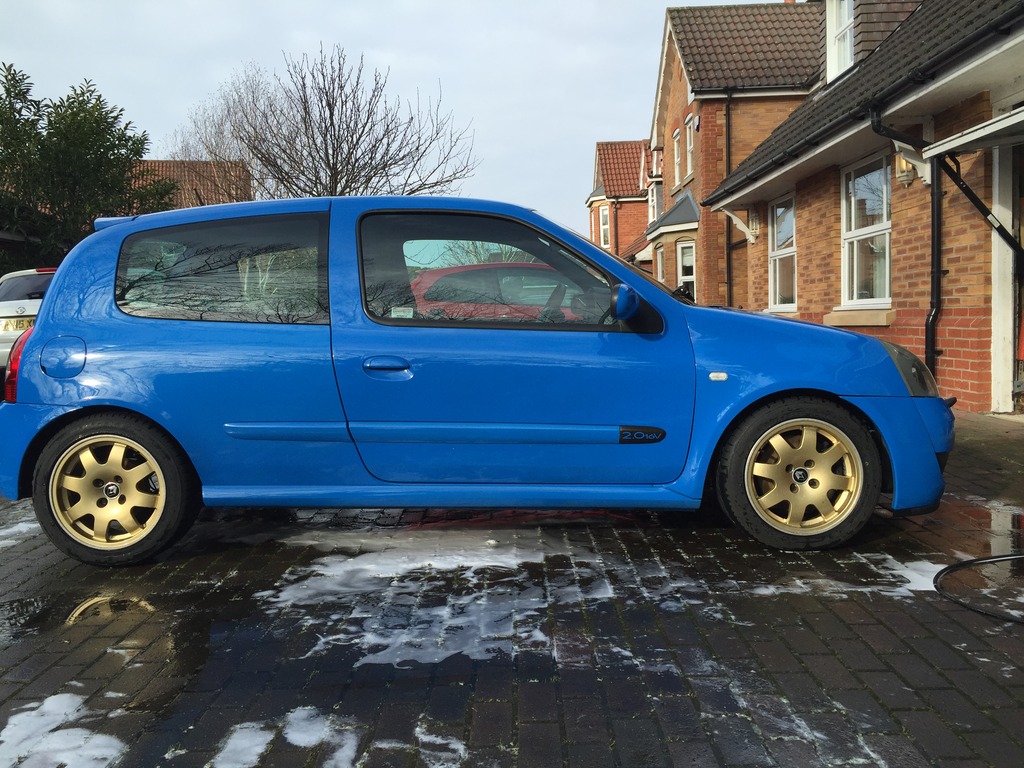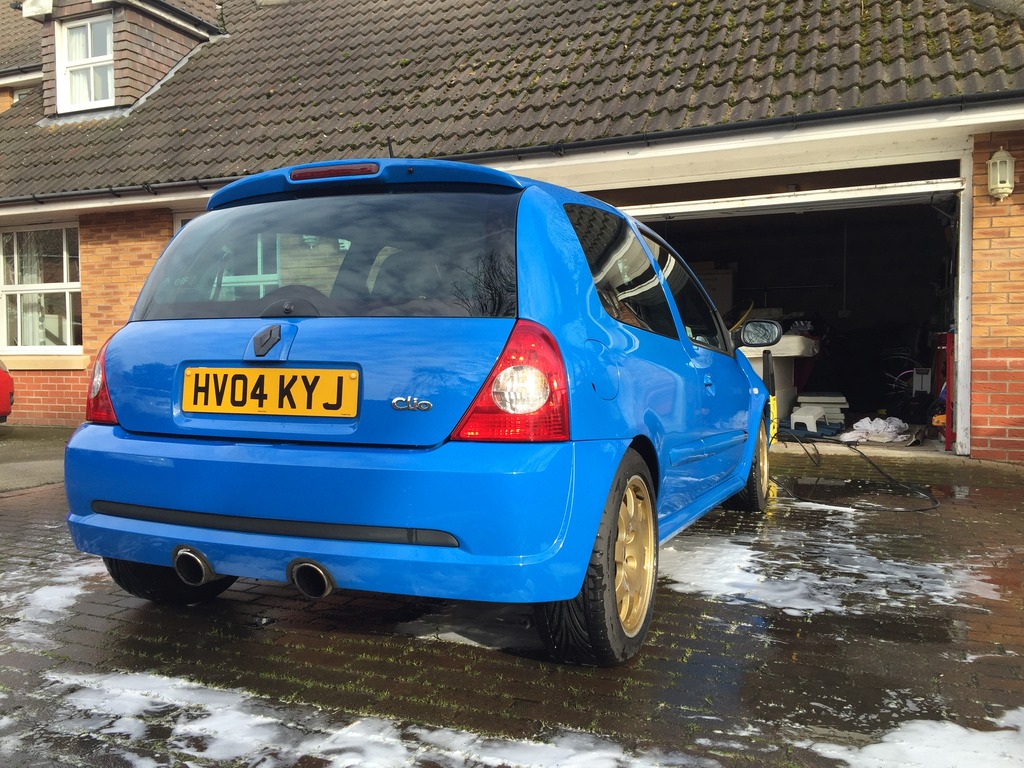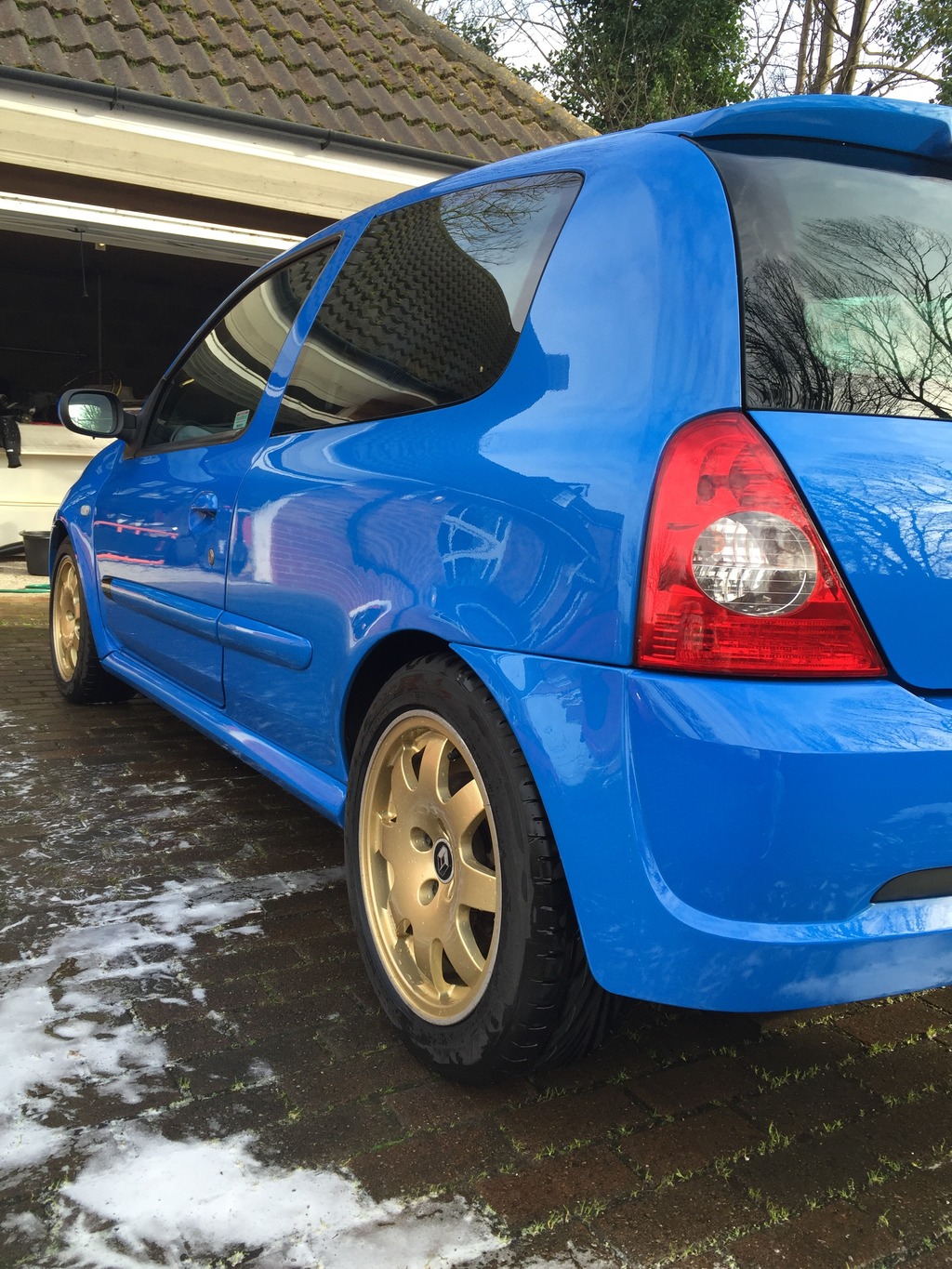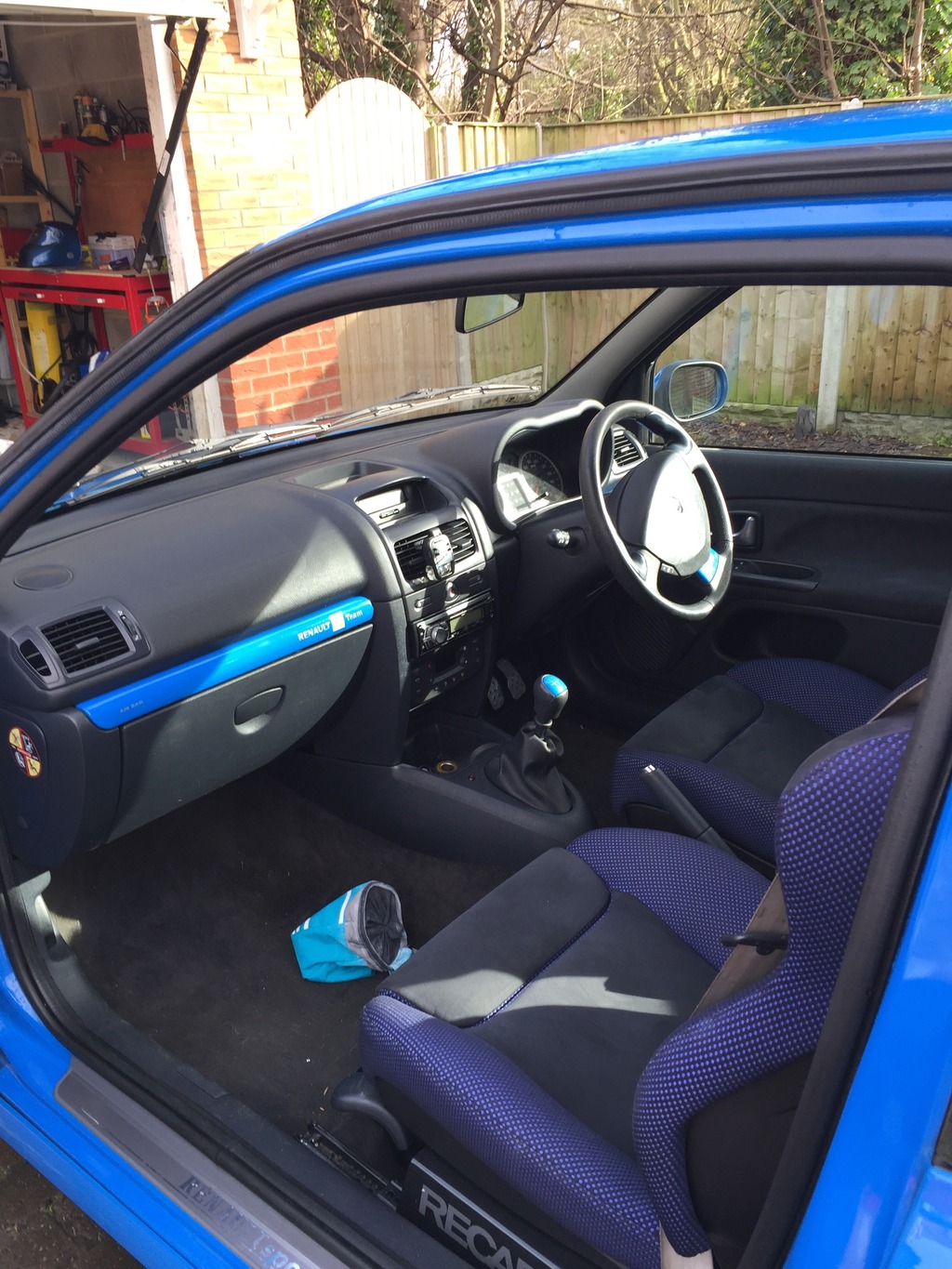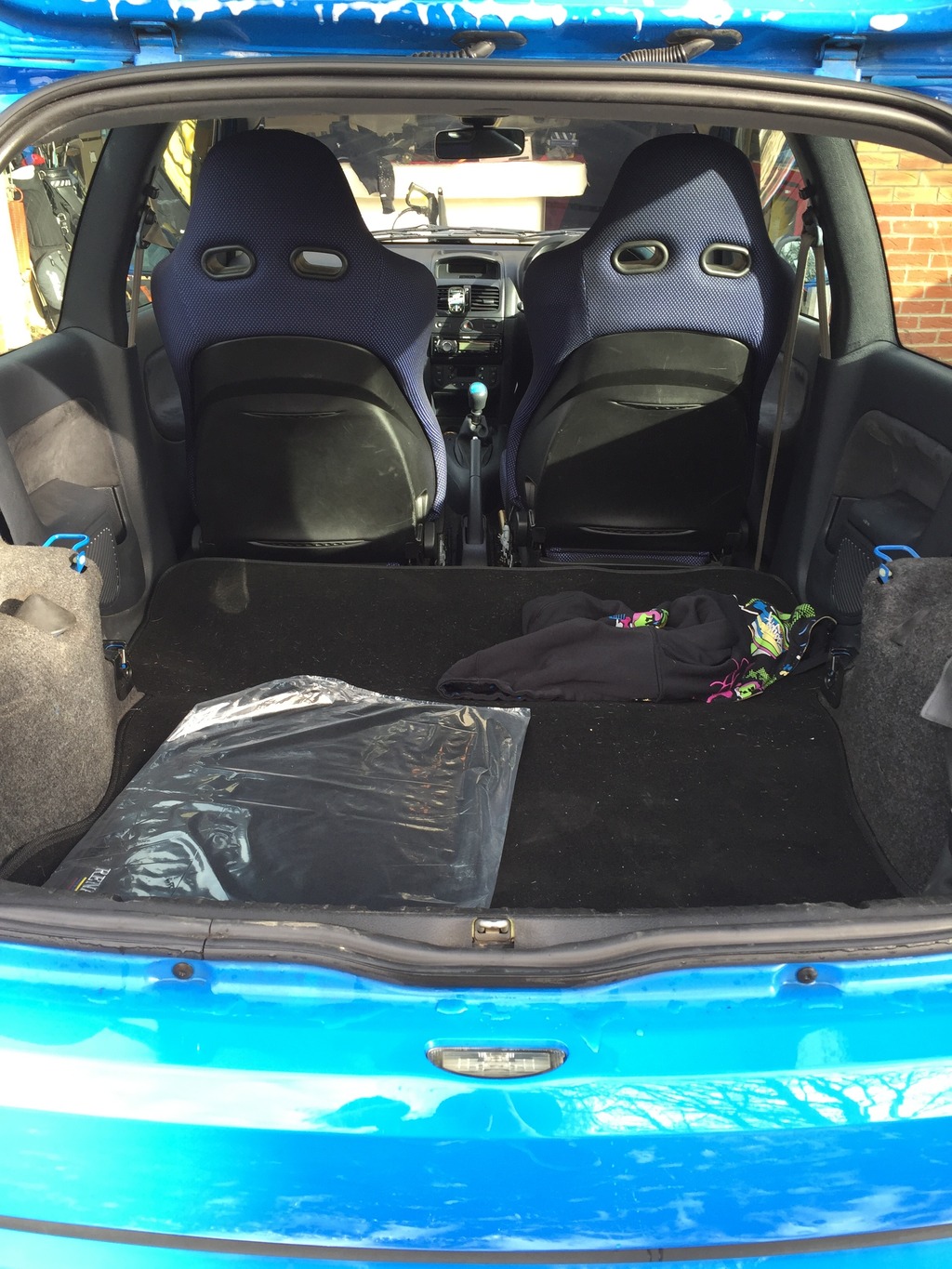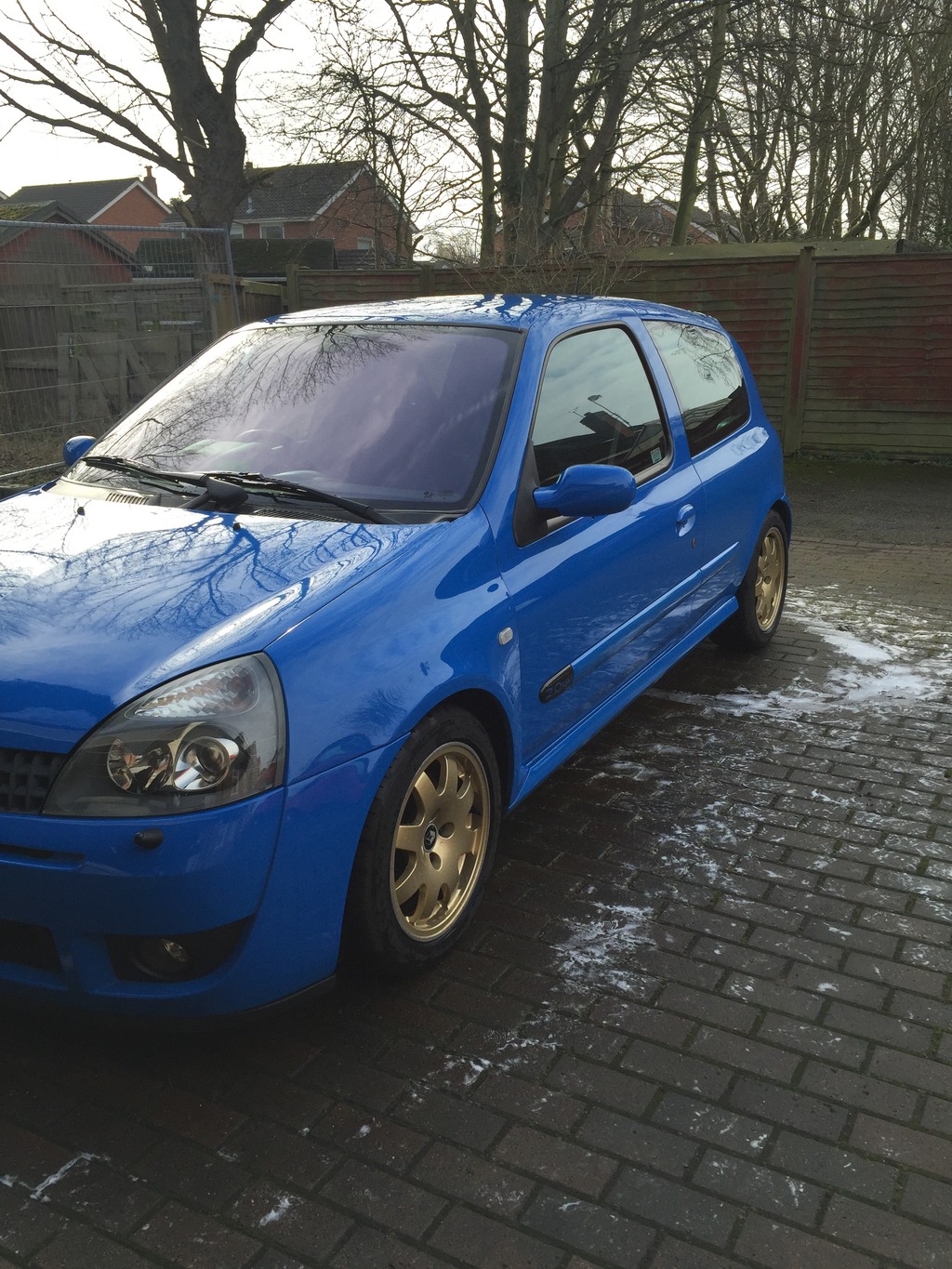 Went out and gave it some grief started to get a bit of brake squeeling
On the ramp in work. Took the wheels off found this and almost s**t my pants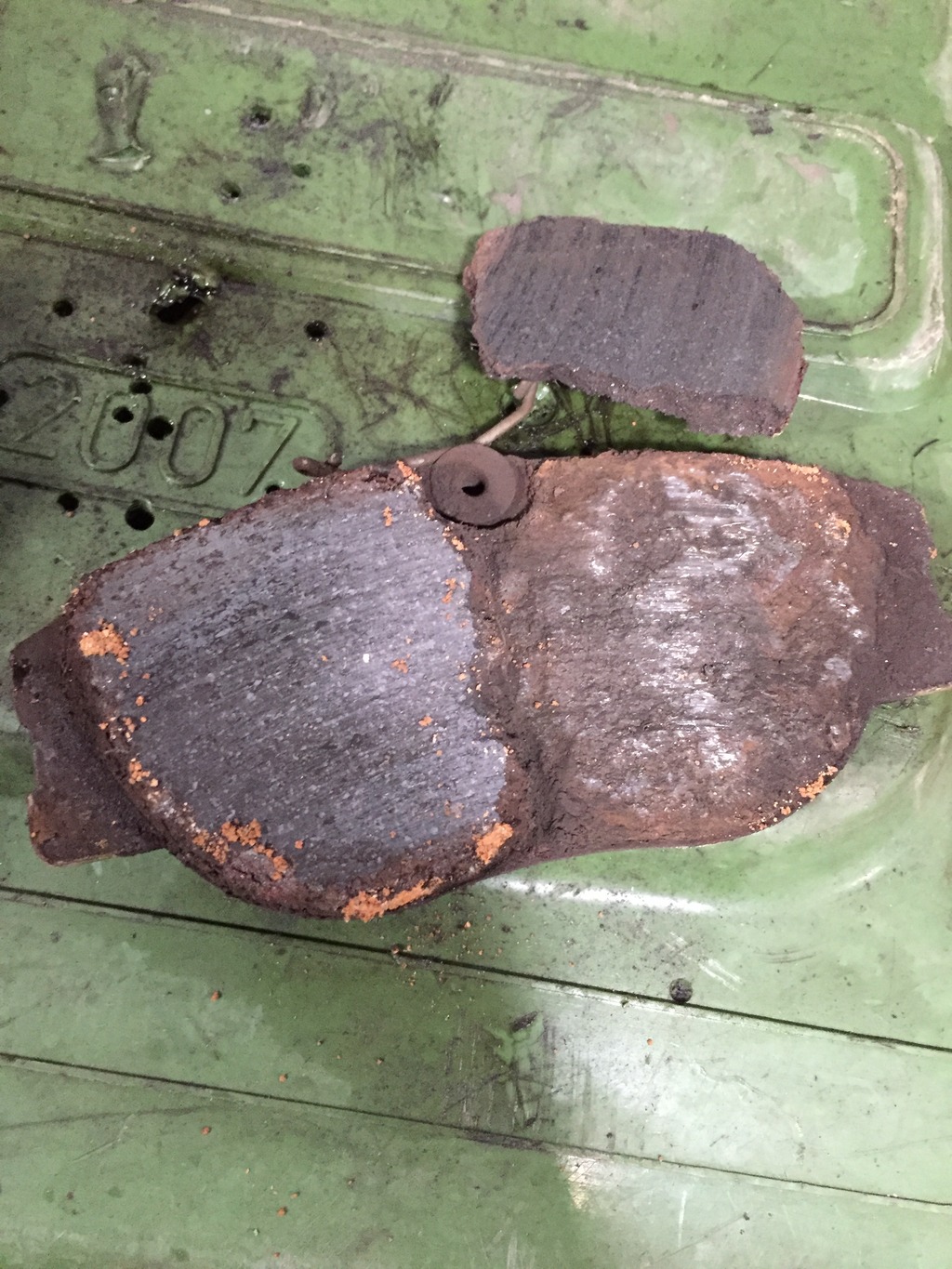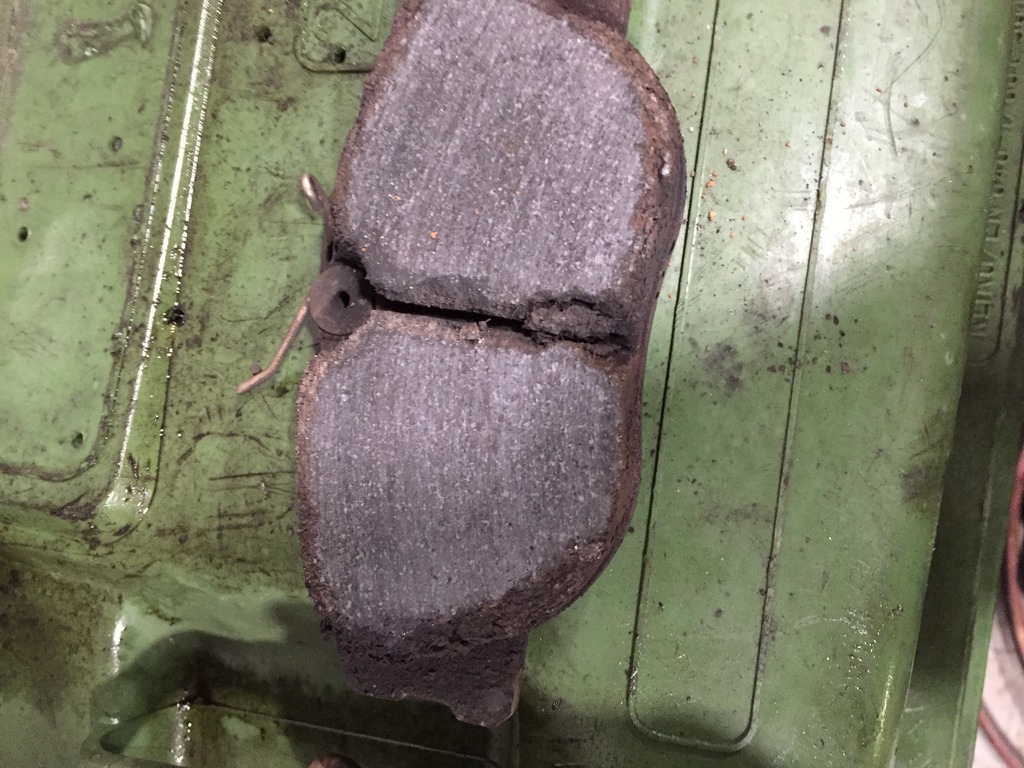 So those were replaced. And that's all that's happened so far. Haha