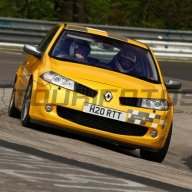 South Central- West Berks
ClioSport Area Rep
Yes mate. I've not had a proper chance to take it for a long B road blast yet

(bloody snow) but it feels much better now with the gearbox sorted, and new clutch fitted.
Let me know when you're going for a drive and I'll join you. Still haven't driven the Meg hard yet.