So I've been thinking for a while about getting a Campervan. I liked the idea of a T5/6 VW that I could drive everyday but then also use to take the family away (me the wife and two girls) and use for hillclimb and sprint weekends as well (you see where I'm going with this).
Anyway. At £35k+ it's not a cheap or easy decision and I don't even know if I like them or how practical they are with 4 camping. They I had an epiphany while helping my mate do a kangoo 182 conversion. It's just a bloody box on wheels. And if I buy a cheap van I could do something cool.
That ultimately ended in my buying an older T4 with 206k miles on the clock. It was local and on eBay for starting bids of £900. I went to View before bidding and absolutely loved it and the owner was a very nice guy. So here it is.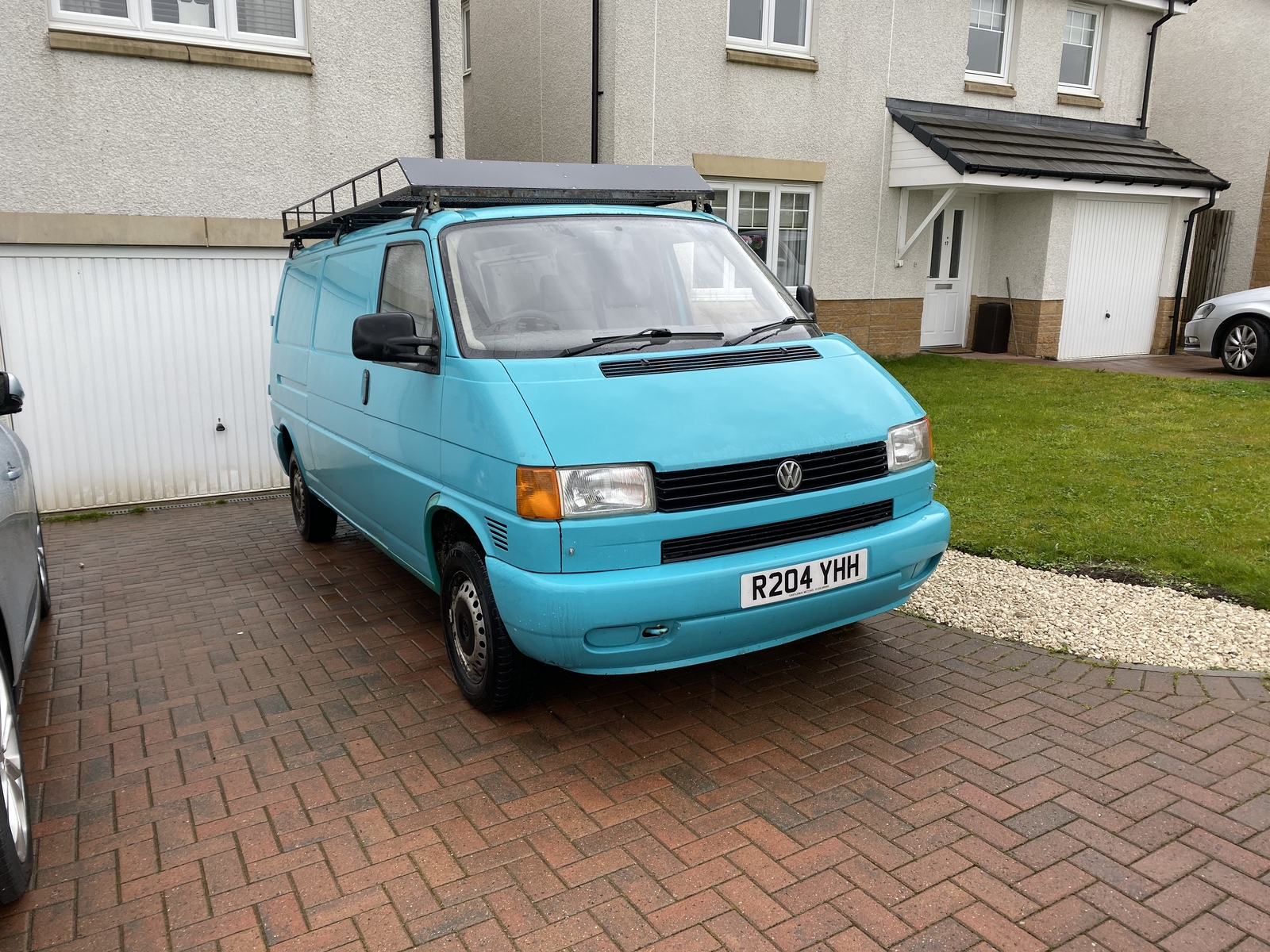 What's it got going for it?
It's had a load of good welding work carried out properly.
Mechanically it's excellent.
It's a LWB so perfect for a camper
And that's it.
What's the plan
First of all get it looking better so I'm not embarrassed to be in it. I've got a tailgate and some side windows for it so they will go in the next few weeks.
Then the plan is to paint it RB actually. I have the paint and it will match the clio then. (Gringe I know).
Lower it a bit. Maybe some black banded steel wheels.
Insulate and line the rear.
And that will do for now. Then I'll do the rock and roll bed and full side kitchen next year.
Will keep you all updated on progress.
Oh and I'll have to get my towing licence now.
Sent from my iPhone using Tapatalk