After having a Volvo for a while, i missed the little clio. I decided to do an advert for it which i posted on here. The volvo sale was going to fund another clio, so i put on the advert that i would P/X for a mondial 172 cup or a 182 with no real colour preference. (I thought i'd get a titanium or BG as the others seem to hold bit more premium.) One day i had a PM from
@Sesqui89
asking if i'd be interested in a P/X with he's RB182. A lot of PM's went back and forth, both being very informative on each others cars. Cue a few calls and we settled on a deal of he's RB182, all the modified parts to be kept on the car, all the original/spares, plus cash my way for the Volvo. We organised to meet halfway on Friday and i met up with Jamie and the deal was done. I couldn't of asked for a more smoother sale and a nicer seller. Jamie was a very nice man and the deal worked well for each of us as our situations were the same, but reversed. Was really nice to meet you Jamie and was a pleasure dealing with you :smile:
The day was raining all day! Typical! I did manage this on the way down: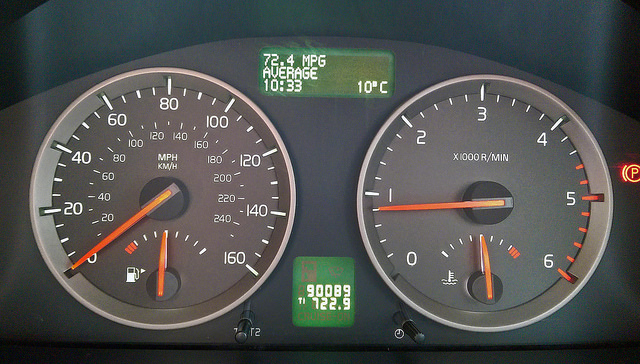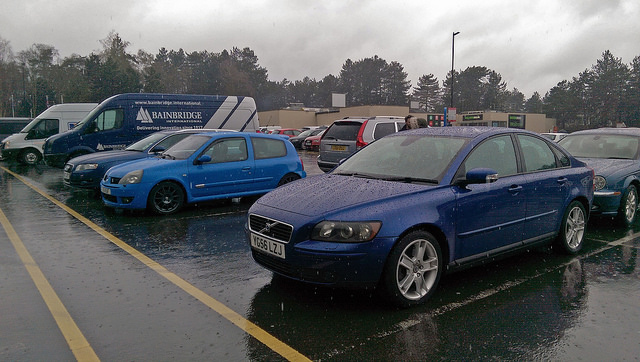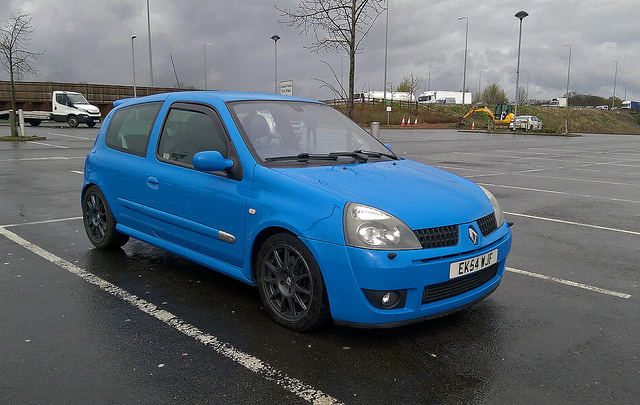 The car has FSH, clean MOT and is on 106k. I've never bought or owned a car over 100k but this one shows its been well looked after and is in such good condition you would think its done a hell of a lot less than that!
* 14/11/06 – 18,088
* 12/11/07 – 33,017
* 01/11/08 – 47,965
* 3/11/09 – 62,160 (Cambelt kit fitted)
* 23/07/10 – 68,241
* 05/05/11 – 74,123
* 03/02/12 – 78,366
* 20/12/12 – 85,002
* 03/06/13 – 88,112
* 18/12/13 – 90,988
* 30/08/14 – 94,866
* 18/02/15 – 96,802 (Cambelt, Dephaser, Water pump, Auxillary belt, cam seals)
* 23/09/15 - ~101,000
The Clio has a few modifications on it. These are:
* Powerflow stainless steel exhaust - cat back (I do have the decat also)
* Skoda Fabia front splitter
* Tweaked RSTuner map
* Cup turini alloy wheels in anthracite (Refurbed october last year)
* V6/Trophy rep rear spoiler
* RS 197 rear badge
* Cup shocks all round
* Cooksport lowering springs
* Braided brake hoses
* DS2500 front pads
* Vibra-Tecnics solid engine & gearbox mounts
* Powerflex solid lower gearbox/dogbone mount
* Ash-B modified gear shifter
* Renault Sport Sabelt steering wheel
* Oreca steering wheel boss
* White line rear anti-roll bar
* K-tec Racing solid top mounts
* DIY induction kit
The folder of receipts is massive and Jamie was very thorough with all the details in person as well as on PM/phone. Every part that has needed changing, has been done. the receipts back this up. The spares and extras was also massive. Anyway we made the deal and we drove home. Didn't do much apart from unload the car as we got back quite late and i was knackered, plus it was still raining.
Cue the next day and i'd decided i wanted to remove the ARB and sell it on as well as the spare track wheels which we knackered and came with R888's which wasn't road legal but would do a track day or 2.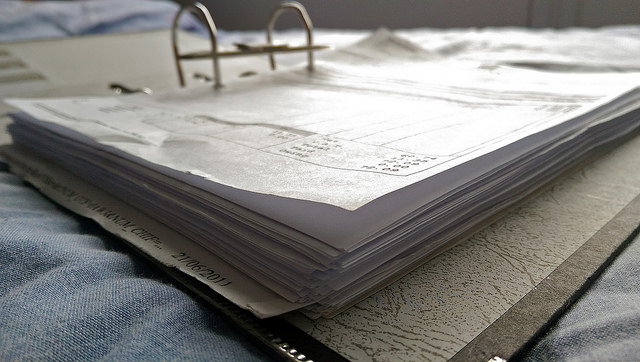 Whiteline fitted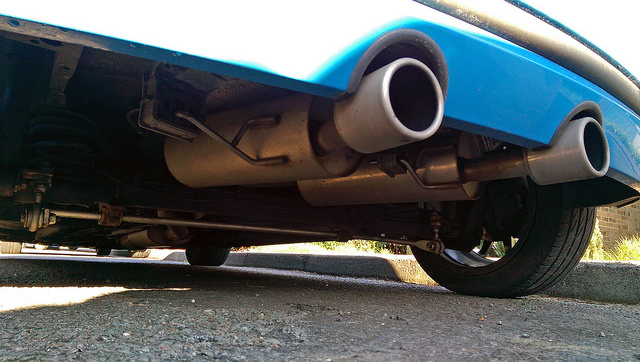 Whiteline removed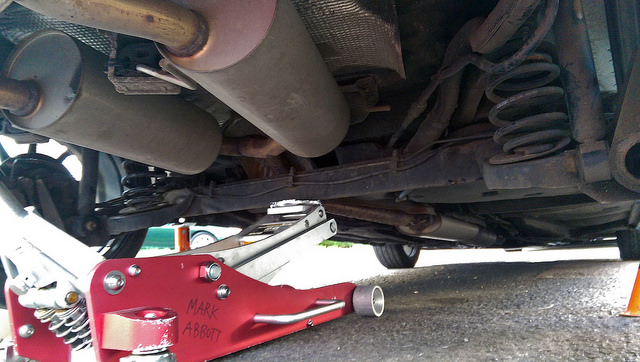 Gave the exhaust a clean up. Only with some Autosol but its much better. This is the quietest S/S exhaust i've ever had.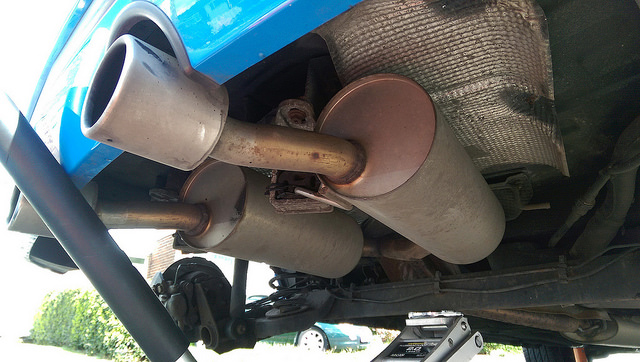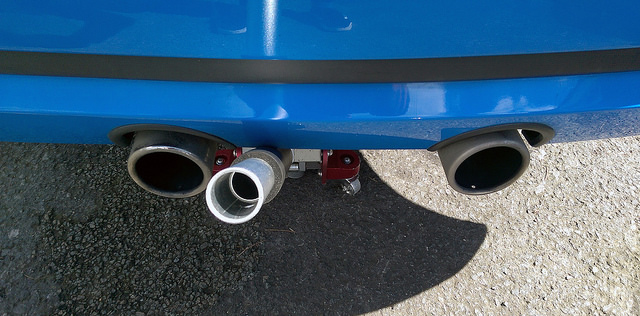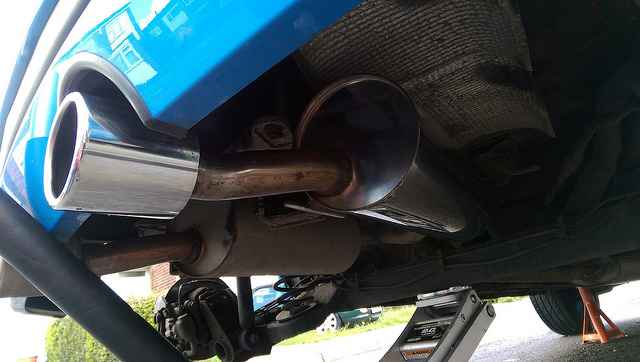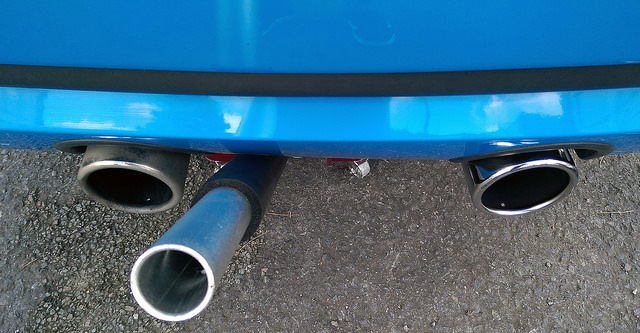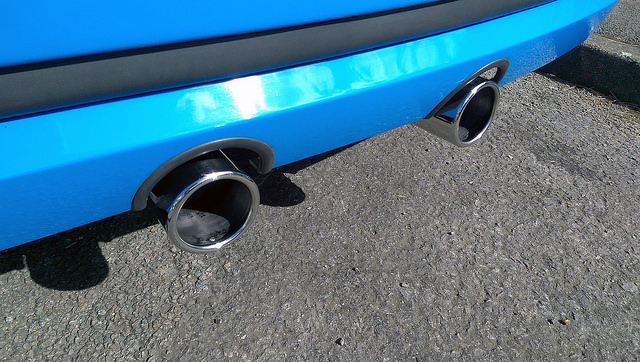 Sunday i decided to clean it.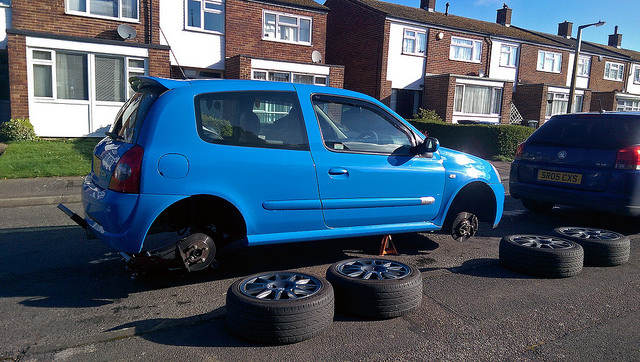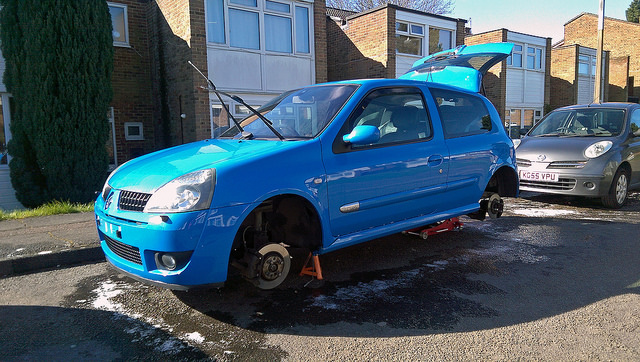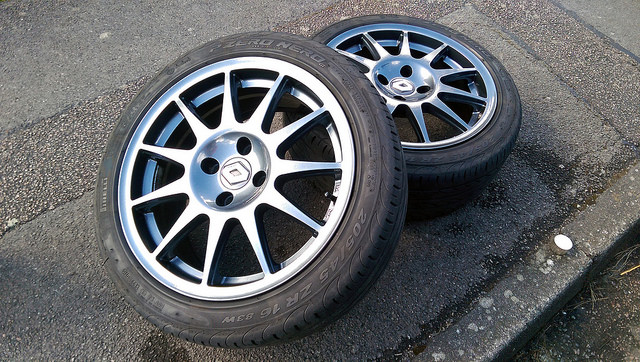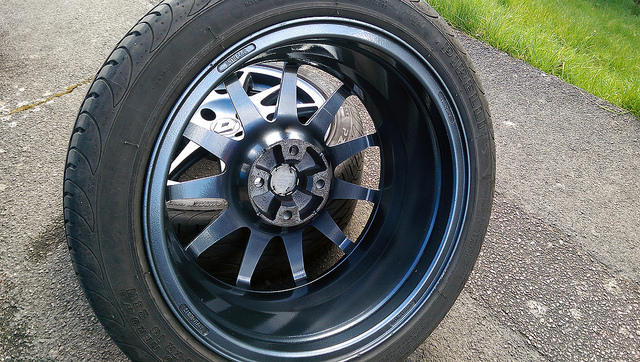 The car came with a nice heel & toe pedal. I found a spare ally footrest i had from my old ph1.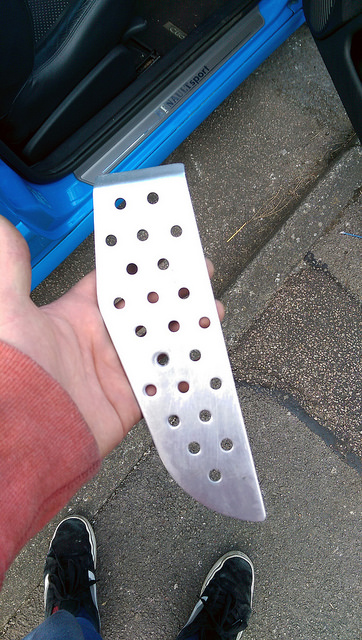 Interior shot.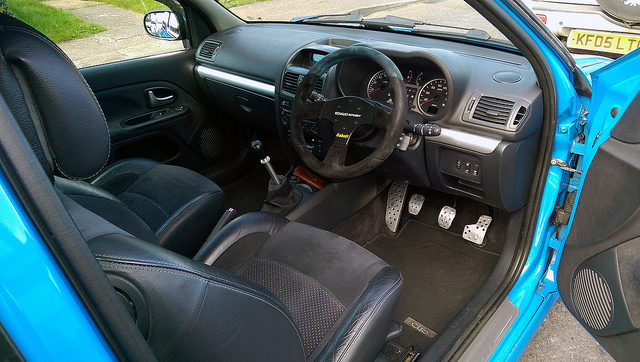 Sticker that i want to remove.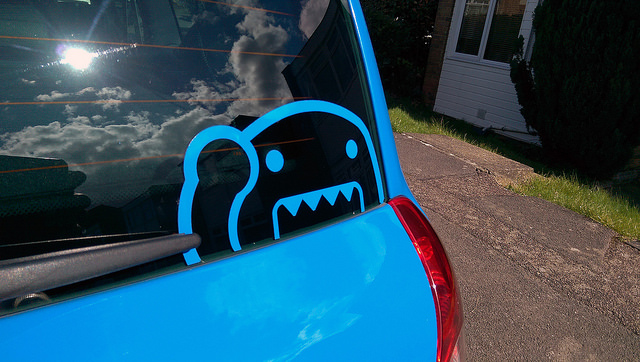 Then i polished it and took some pics.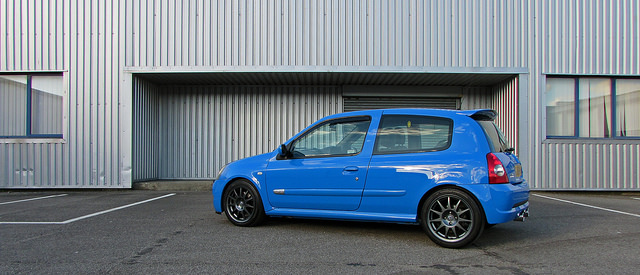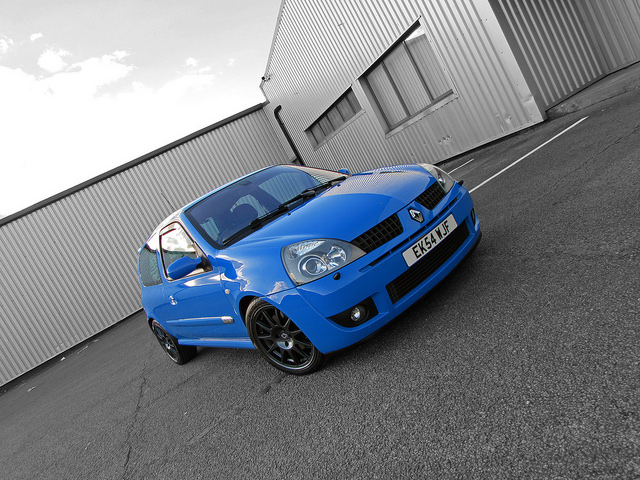 A few more can be seen here.
http://www.cliosport.net/threads/cleaned-rb182.792890/
Went to my new workplace today and where i parked look a good place to take a pic.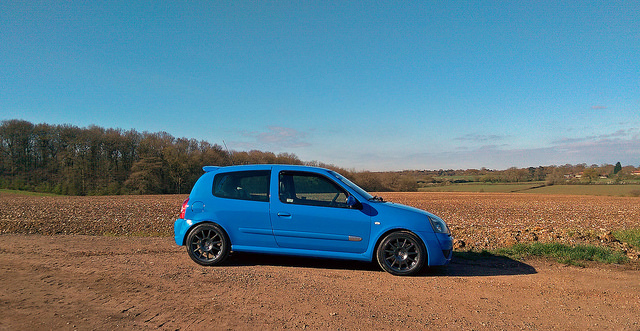 In the big box of spare Jamie had put in some powerflex exhaust mounts. The ones on the car were shagged so day i fitted these.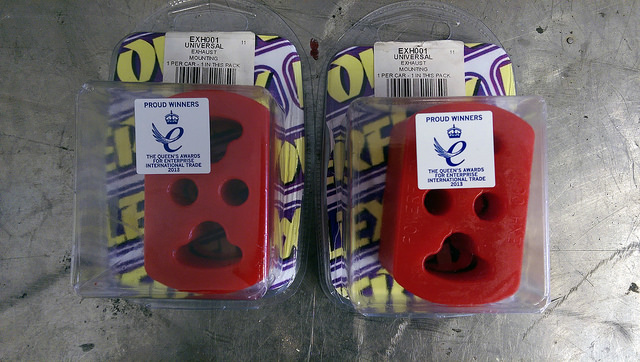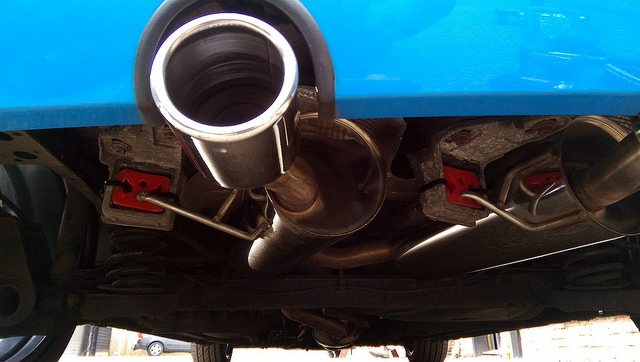 Tonight i removed the stickers on the rear screen and the security stickers on the doors. I also removed the number plate sticky tabs and kept the velcro and changed the front 3/4 front plate for the standard one which came with the car. I know they look better with a 3/4 plate on the ph2's but for me its not worth the risk. I also gave the insides of the tailpipes a final clean.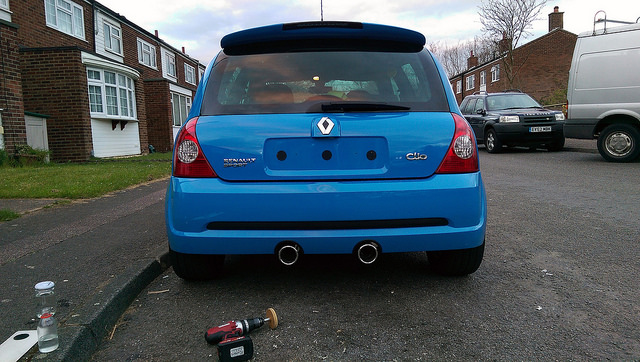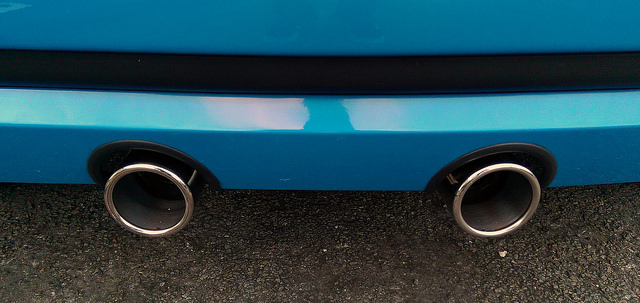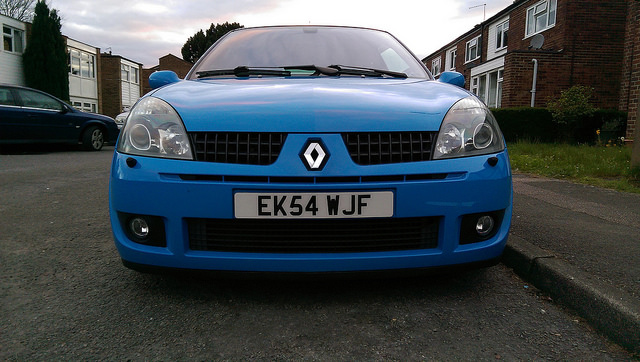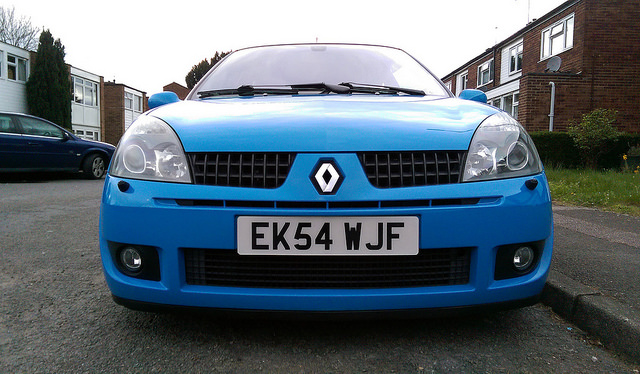 Plans? I don't really know. Just keep it clean and maintained. I will change parts over the way i'm sure. I don't really like the ride on the cooksports, but it looks good. Maybe at a later date i'll change to coilovers but not yet. I loved the BC's on my ph1 so maybe them again as they now come in 60mm spacing but who knows. Would like 20mm H&R front hubcentric spacers and 10mm rear hub spacers, wheel retrim, etc, etc, but we shall see.
I've already bought all the ingredients to do a better DIY induction. in fact it'll be the same as my old ph1 setup but with a pipercross filter. New mats have been ordered and i've also bough washer blanks that have been painted in RB. Will fit the decat soon too.
So yeah..... they always come back! :smile: