Afternoon chaps.
A couple of weeks ago, a few of you may know, I let go of my ITB'd MK1 in the pursuit of something a bit more modern.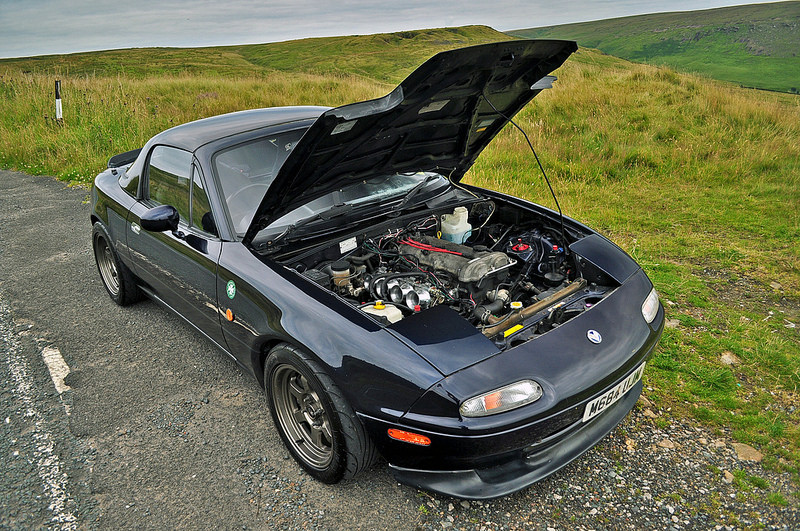 It was a hell of a lot of fun, but in reality it just didn't fit what I wanted to own, and when I added up some sums on a newer car it just made sense to go for it.
The car I've replaced it with is a little bit special. It's not one of the original Recaro cars (of which there were 29 black and 1 white one) - they were all 2013 models. This one, I believe, was destined to be a Jota car but never got converted due to the lack of demand for them. From what I've read on the web, there were around 18 Recaro cars sold in 2014 bringing the total to 48. I'm not 100% on this info, so feel free to tell me I'm wrong! Either way, it's a pretty rare car. It's had one owner since new and covered just over 6,500 miles. And I'm pretty certain it's been up for sale for quite a long time too.. Not really sure why to be honest as it's in fantastic condition.
So yesterday, me and Seb set off on a 470mile round trip to pick this thing up. It was actually a perfect day for it, nice and sunny and I had the roof down for about 3 hours on the motorway home. It's a very different drive to the MK1, engine feels like it's got a hell of a lot of torque low down and it pulls right up to the limiter. It's not the fastest thing in the world, but it's definitely enough to have fun! That being said, an ND will leave it for dead for sure. Suspension is typical Bilstein MX5 - never really happy. It's kind of bumpy and it's kind of soft and I don't really know whether Mazda tried to make it sporty or comfortable, but they've not really achieved either. But everyone knows this already! And there's nowhere near as much body roll as a standard ND, so that's a bonus.
One thing I was slightly disappointed in was the road/tyre noise. It doesn't half make a racket on a less than perfect road surface! I imagine that's a combination of the tyres and the PRHT. Never mind, it'll end up being drowned out by an exhaust no doubt!
The seats... Well, they sit you around the same height as regular NC seats from what I can remember when I was last in one. But the bolsters are massive, very supportive. And the heated elements in them are fantastic - they really do burn your arse! Seem of good quality - but I'm going to have to be extra careful getting in and out as I know newer Recaros have issues with bolsters splitting etc.
All in all, I'm very happy with it at the moment. I've already added a Stubby aerial from Moss, blank number plates and I've got a HID kit waiting to go on. After that I'm not really sure. I'll perhaps look into a power package of some form and look at sorting the super high suspension. But for now I think I'm just going to enjoy it!
Here are some (rather gloomy) pictures: