Hi!
Ive been on the forum for around a year and a half and had my clio for around the same amount of time. I had a previous project thread however its become cluttered so decided to make a new one.
When I first got the car back in April 2013. 45K on the clock. £2150. 1 Month MOT, Broken Door Switch. Lowered 60mm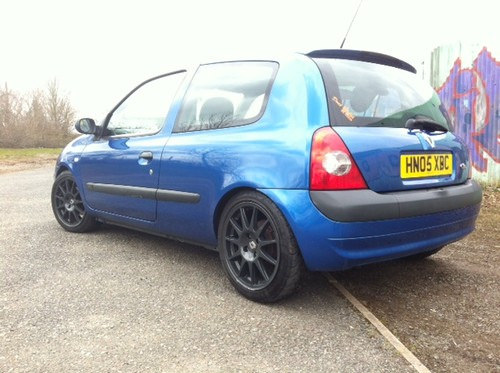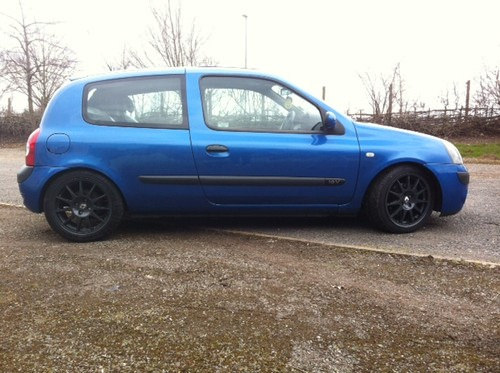 I Immediately started ripping it apart to replace the worn heater dials, what a pig of a job!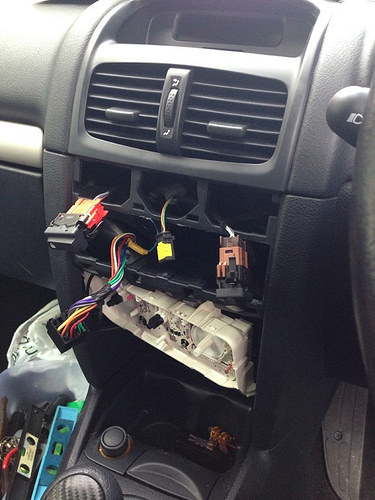 As you can see it was pretty bad...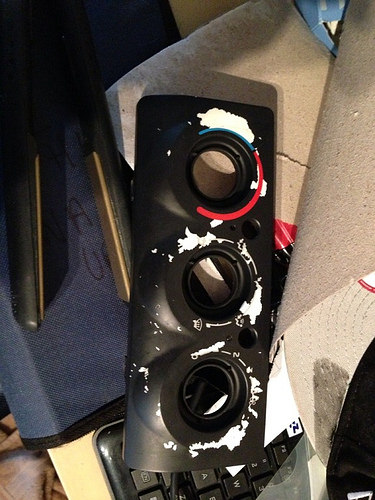 And a new one fitted
As you can see above I was loving carbon wrap at the time. (now gone!)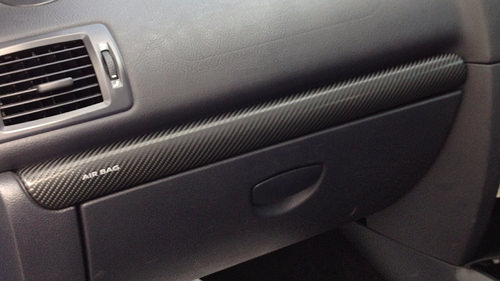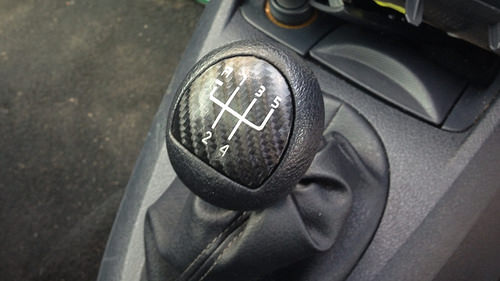 Cleaned it for the first time and put a stubby aerial on!
https://farm4.staticflickr.com/3915/14806940169_0885ffa909.jpg[/img
Fitted an RS Grill
[ATTACH=full]1170469[/ATTACH]
Got some cheapy eBay special mats (still got them too!)
[ATTACH=full]1170470[/ATTACH]
Fitted a subwoofer, although this has now since been upgraded inc. new Alpine Headunit, FLI components in the front, Alpine Coaxil Rear
[ATTACH=full]1170471[/ATTACH]
Random Photo! Looking back I really do wish I had stopped here :(
[ATTACH=full]1170472[/ATTACH]
Colour coded the boot button and side strips
[ATTACH=full]1170473[/ATTACH]
Then the car really started to piss me off! The Sun roof started leaking, the key stopped working and it failed its MOT on Track Rod End, Both Drop Links, Wheel Bearing, Discs, Pads and Exhaust Hanger cars first trip to @[URL="http://www.cliosport.net/forum/member.php?u=4102"]Fred@BTM[/URL] to get sorted and not the last, glad I took it to BTM though as Fred is top bloke and so helpful :) So £275 later it was MOTd. Some kitchen Sealant and the sunroof was sorted. £75 to the key man for a new key. Cheers Clio...
[ATTACH=full]1170474[/ATTACH]
Finally I could drive it! Stall Stall Kangaroo. *Mum shouting I cant do this - Im driving home* Me thinking hang on I know Im learning but Im not this bad, oh wait Engine Management Light on, the Coil pack had gone just after getting all the above work done...Cheers Clio(again!)
[ATTACH=full]1170475[/ATTACH]
I put some rim tape on.. WTF was I thinking!
[ATTACH=full]1170476[/ATTACH]
CS's favourite silver bulbs...
[ATTACH=full]1170477[/ATTACH]
I sold the turinis for 182 wheels... WTF was I thinking (again!) Although I did like them at the time!
[ATTACH=full]1170478[/ATTACH]
[ATTACH=full]1170479[/ATTACH]
Then came the 172 bumper
[ATTACH=full]1170480[/ATTACH][/url]
Some SprayShack bullets
[ATTACH=full]1170481[/ATTACH]
How it sat for ages! Also anyone notice the fact its high up now? Lowering Springs were removed for insurance. (again done by Fred)
[ATTACH=full]1170482[/ATTACH]
[ATTACH=full]1170483[/ATTACH]
I then purchased a 182 Interior, unfortunately to my limited knowledge at this point I didnt realise the seats had been painted black with leather dye, but they still are a massive improvement, I just paid way too much!
[ATTACH=full]1170484[/ATTACH]
By this time Id passed by test also :D and the car and broke down again - luckily only needing a new battery
Then got the front bumper repainted and the insert colour coded!
[ATTACH=full]1170485[/ATTACH]
Wheels were changed for OZ Racing Superleggeras that were MINTER than MINT :eek: Also it was lowered again :)
[ATTACH=full]1170486[/ATTACH]
And it was due its MOT again and guess what? It FAILED again... Luckily only on rear brake balancing and battery hanger so not to bad!
De-Wipered and carbon Wiper Blank
[ATTACH=full]1170487[/ATTACH]
Skoda Splitter
[ATTACH=full]1170488[/ATTACH]
I then decided I wanted Turinis, So got this ruined set for £100 :D
[ATTACH=full]1170489[/ATTACH]
I did the centre caps myself
[ATTACH=full]1170490[/ATTACH]
And City Powder Coaters in Birmingham did the rest, so happy with the results as below!
[ATTACH=full]1170491[/ATTACH]
@[URL="http://www.cliosport.net/forum/member.php?u=91226"]Loz H[/URL] the legend gave me an RS wheel :D
[ATTACH=full]1170492[/ATTACH]
Then the ABS shat itself so Fred at BTM sorted that and then the wheel alignment needed doing...
[ATTACH=full]1170493[/ATTACH]
There's also lots of other bits such as Re-Painting my dash strips numerous times, numerous stickers, LED lighs, HIDs, Wind Deflectors etc but this is a long enough post! The car is finally how I want it, I did buy a cup spoiler but decided not to go through with it. Its also had a full machine polish to a decent standard.
For a 1.2 I dont think its too bad! Thanks for reading and this is how it is now.
[ATTACH=full]1170494[/ATTACH]
[ATTACH=full]1170495[/ATTACH]
Last edited: