Wasn't going to bother with a thread on this, however it's a slow Sunday and I thought why not.
I've not taken many pictures of my own as of yet, as any time I've worked on it its ended up dark.
Fancied a daily diesel and sold my Laguna so the search for a wee van was on. After seeing a few dogs local that needed too much work I found this on Facebook marketplace in Leeds. Knowing it would probably need a bit of work as it was fairly cheap and higher miles I took the trip down last Sunday and picked it up.
The van made it home with a few issues, had to add oil at a service station and it seemed a bit choked up coming up the road, although that might be the fact I'm used to Renaults with a tad more power.
Some pictures from the advert: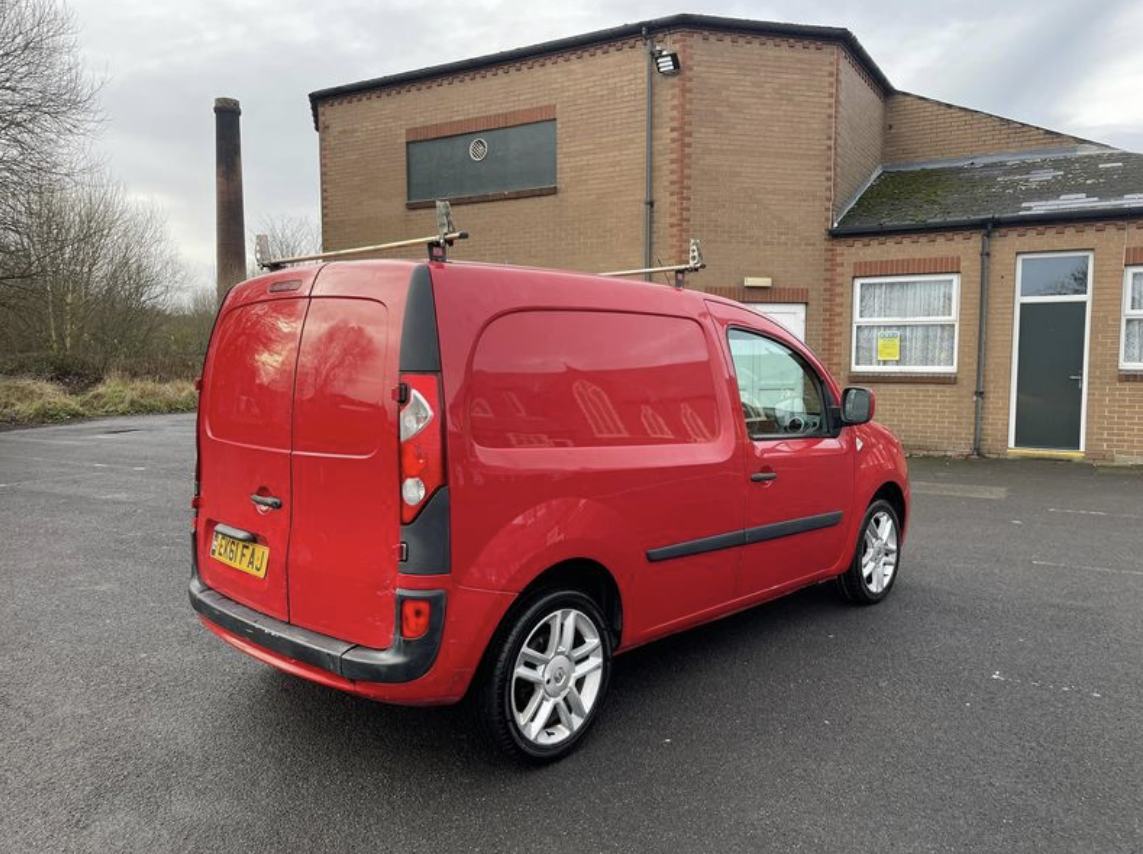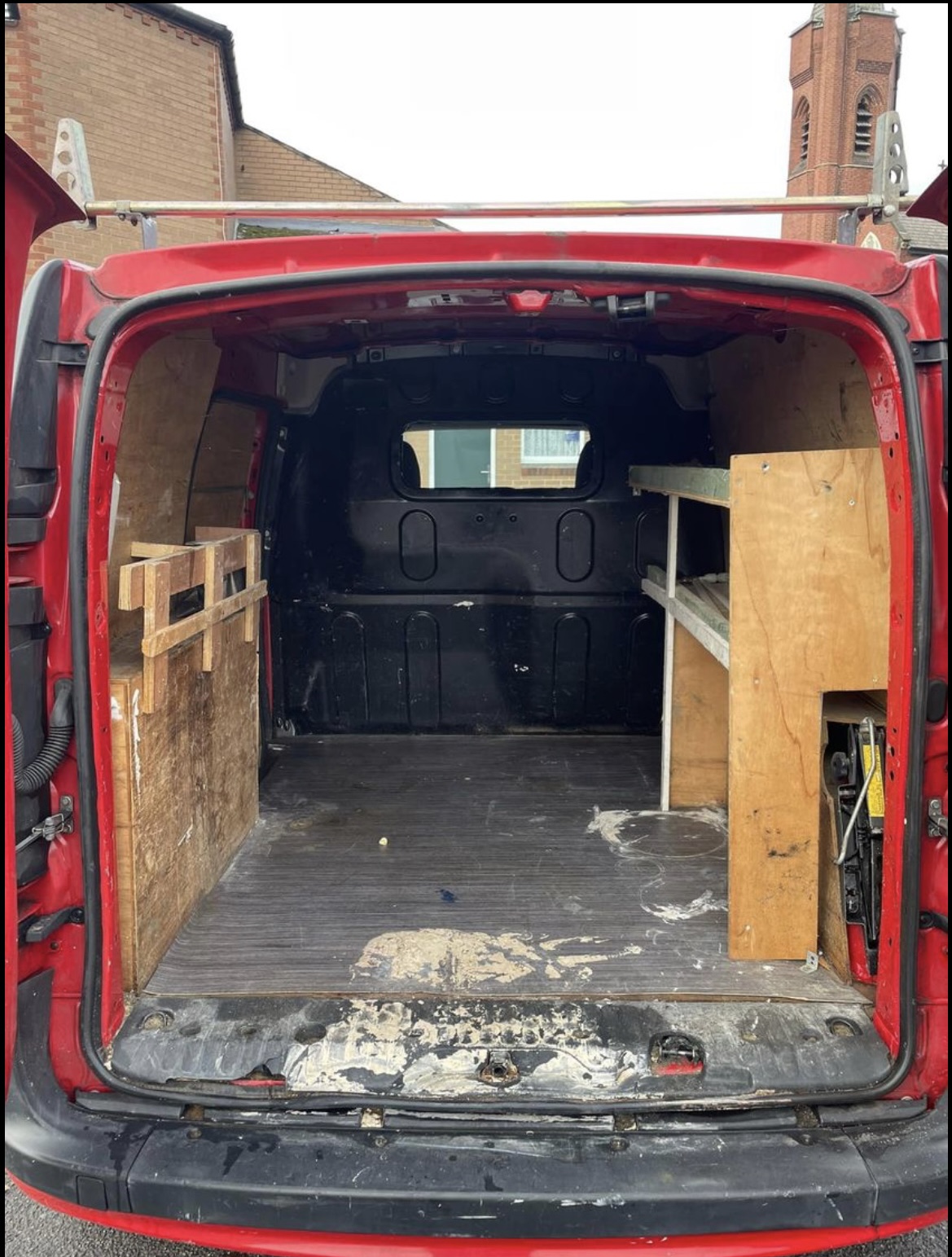 Now it's home I've ripped all the shelves out the rear, pulled the flooring up and laid foam tiles.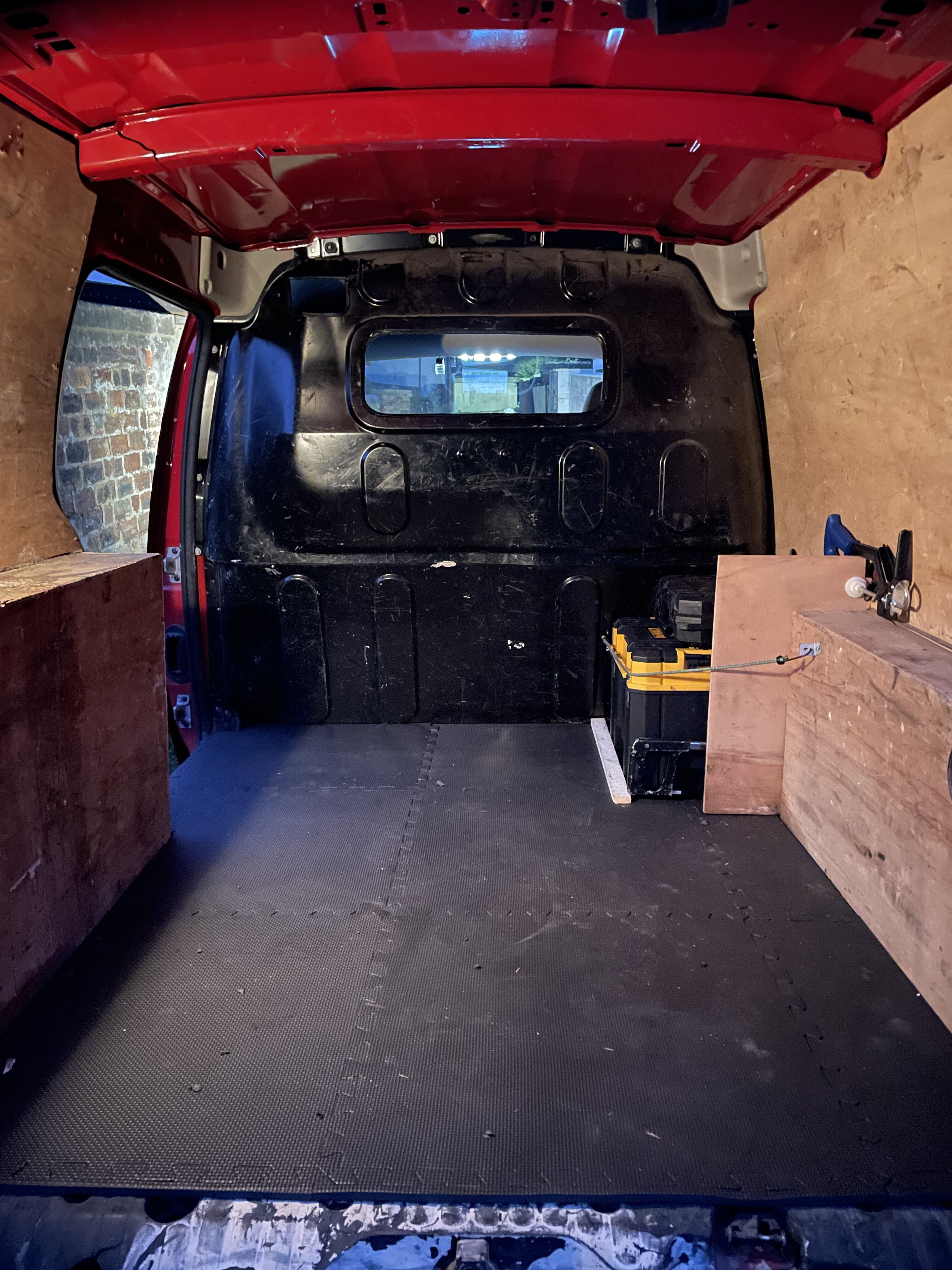 The van was stinking of turps so I've since cleaned out the front and set off a McGuire's smoke bomb so it's now smelling fresh. Although I've not taken any pictures inside, I've added new mats and wipers to it.
Ordered a whole host of parts, pretty much every serviceable item and pads from RTR parts.
Also ordered some H&R springs for it and after a message to Briggsy on here shall hopefully have some mk1 Gaz rear coilovers and modus springs on it too.
I'm planning to insulate and carpet the rear and have a removable slide out bed in the back for a few trips I have on this year.
Already pulled the roof bars off it and a few other odds and ends like bulbs etc have been changed, just a general tidy up.
The van itself is a Dci85 and will be staying that way.. maybe a remap down the line but no immediate plans to do so.
I've got some Clio 197 seats that will need a bit of adaption to get in. Although I've had a look with my mate and shouldn't take too much to get them to fit.
It's been a welcomed departure getting decent mpg driving this around instead of the 30mpg Laguna!
It does have a start up issue where if left overnight or a day or so it will either be really hard to start or not at all without some easy start, hoping the serviceables will cure this if not al need to do some digging.