I have been a memeber on here for a while but i haven't yet created a project thread so here goes!
My love for clios all started when i got my first car which was a 1.2 8v. I only have one photo of the car which was the day i picked it up. I wasn't really interested in cars at this point which is why i left the car standard.
After 3 months of driving i had to surrender my driving license due to a medical condition and i was gutted! After 18 months and many trips to the hospital i was finally allowed to drive again so i went out and bought myself a 172 cup! Here are a couple of photos of the car the day i picked it up: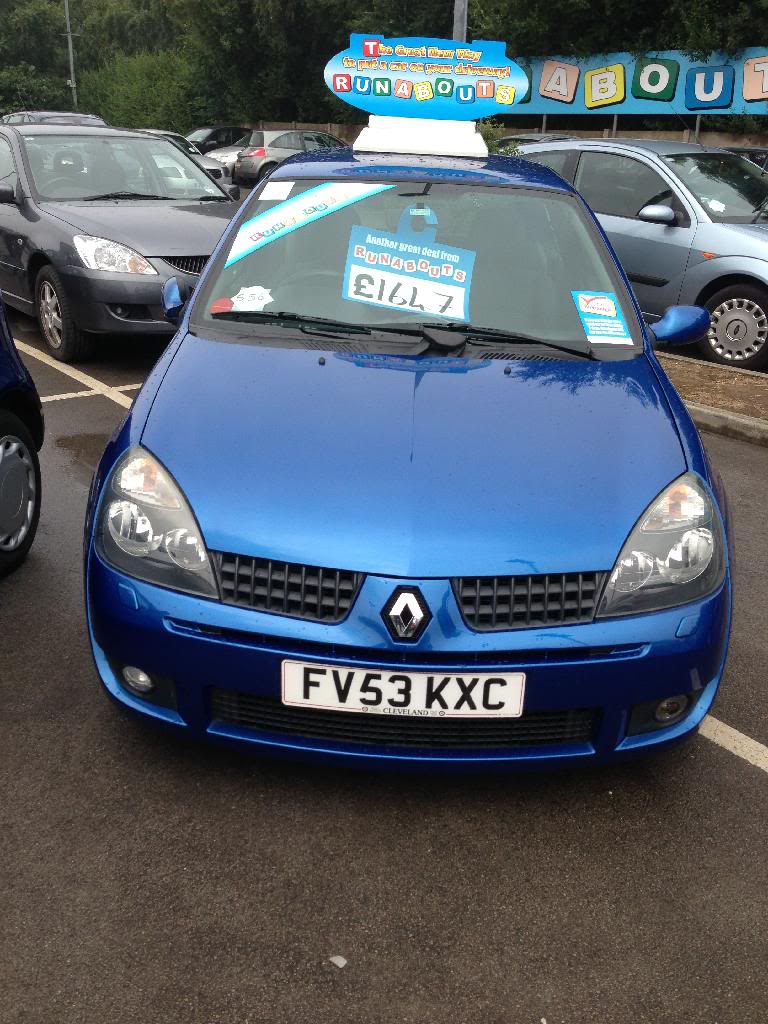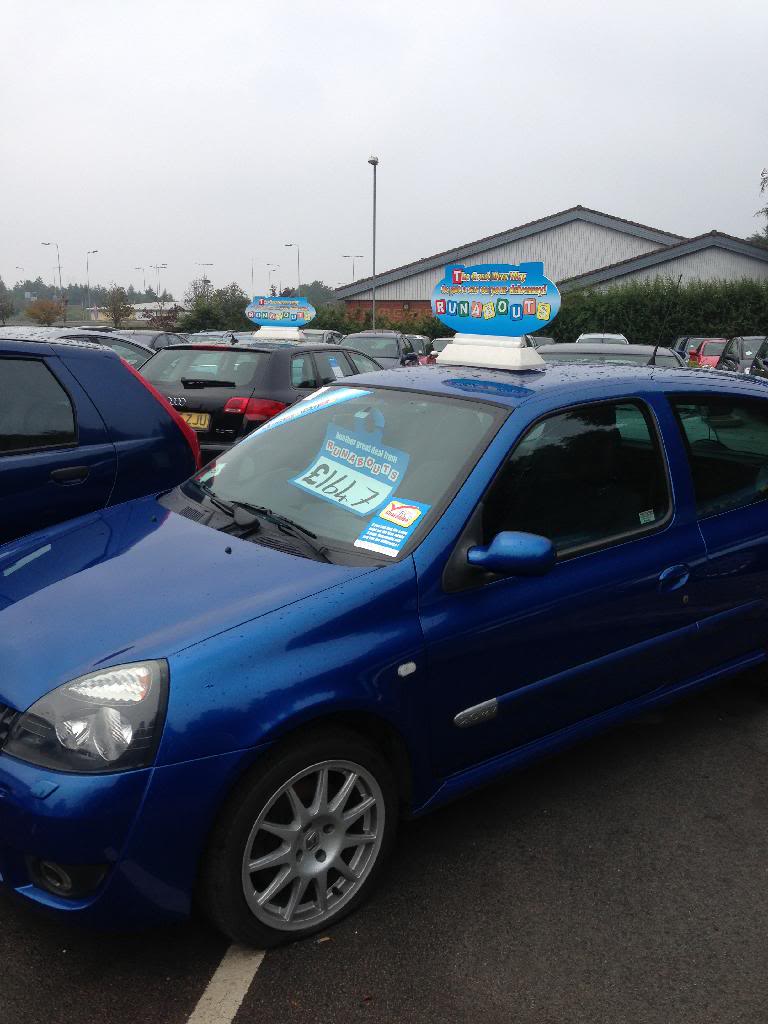 The car wasn't in the best of conditions with broken foglights and a flat tyre but i couldn't resist buying it! My dad was convinced i would never get insured on it as i am only 19 but i got my insurance sorted and here is a photo of it when i took it to show my uncle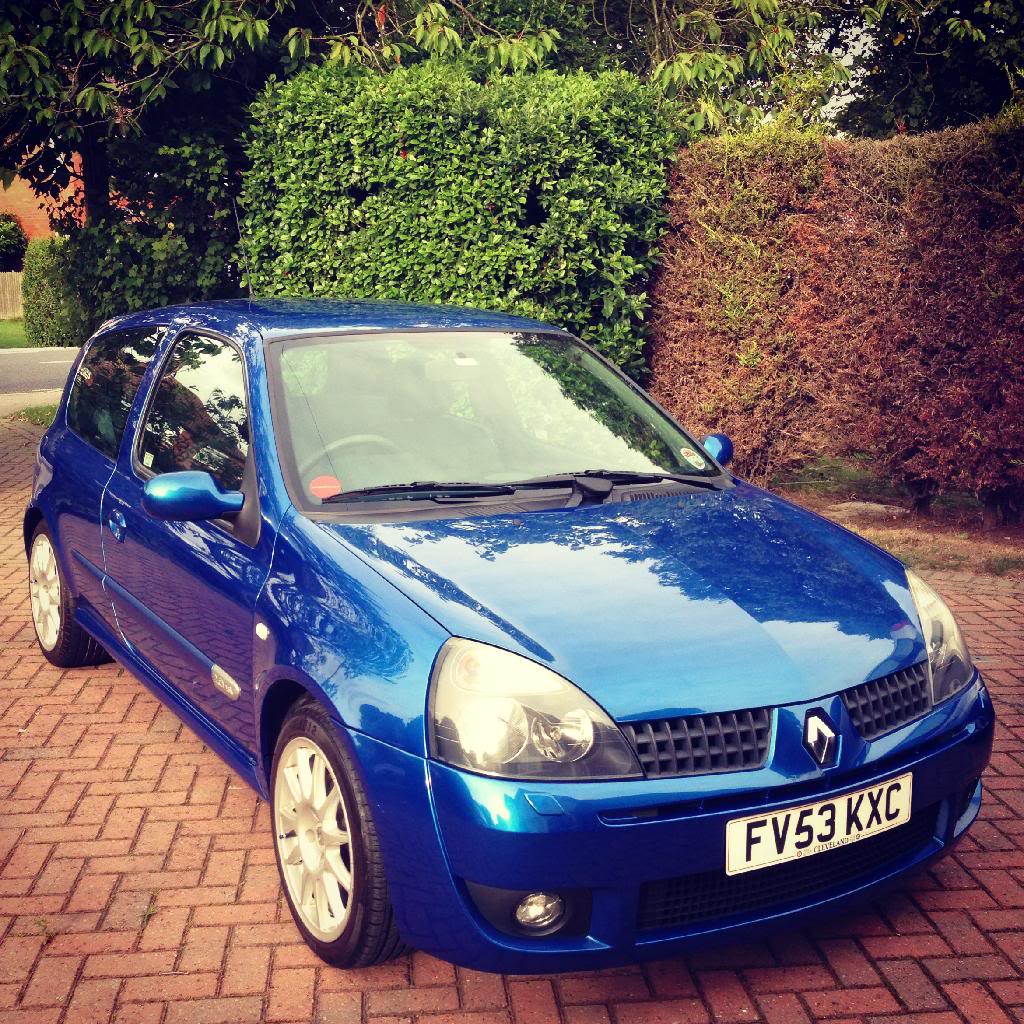 The first thing i did was buy an engine cover and spray it mondial blue to match the car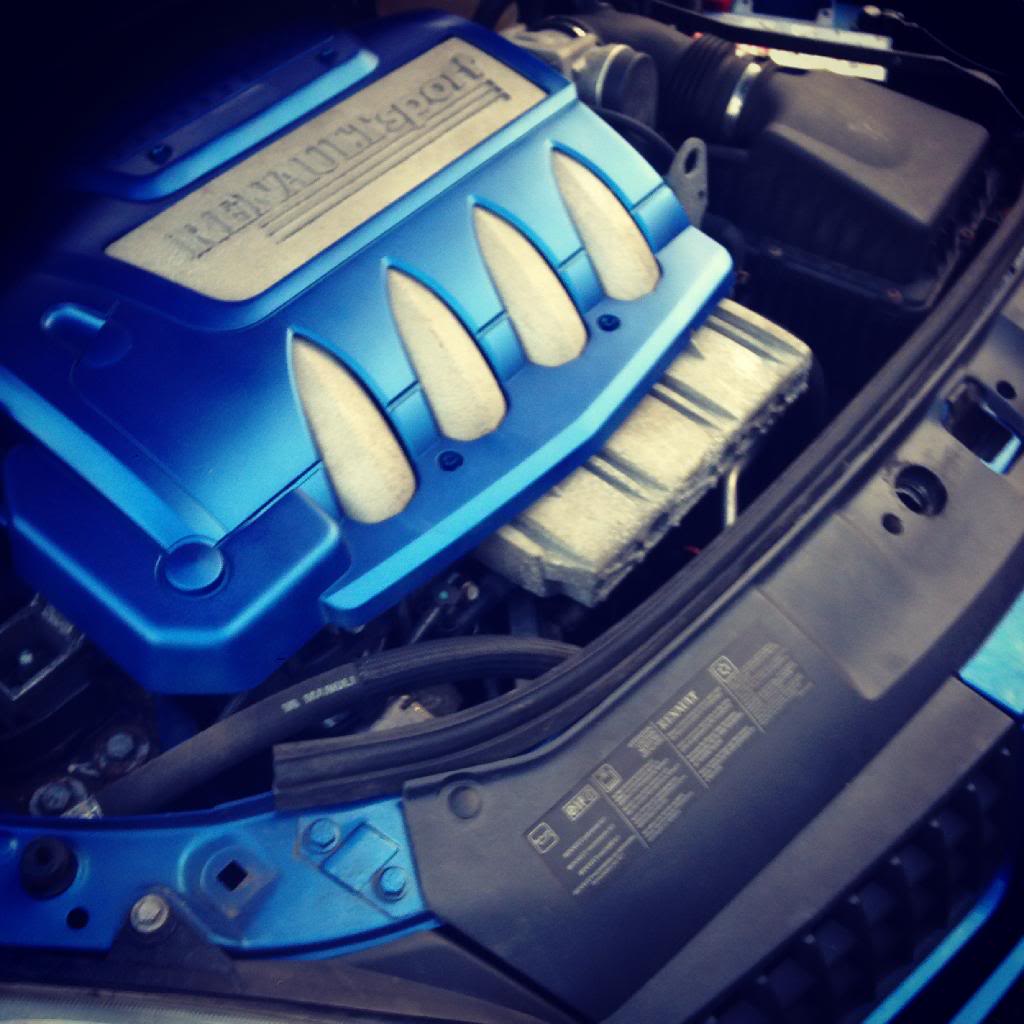 I got the sticker for the oil cap cover and also sprayed the standard air box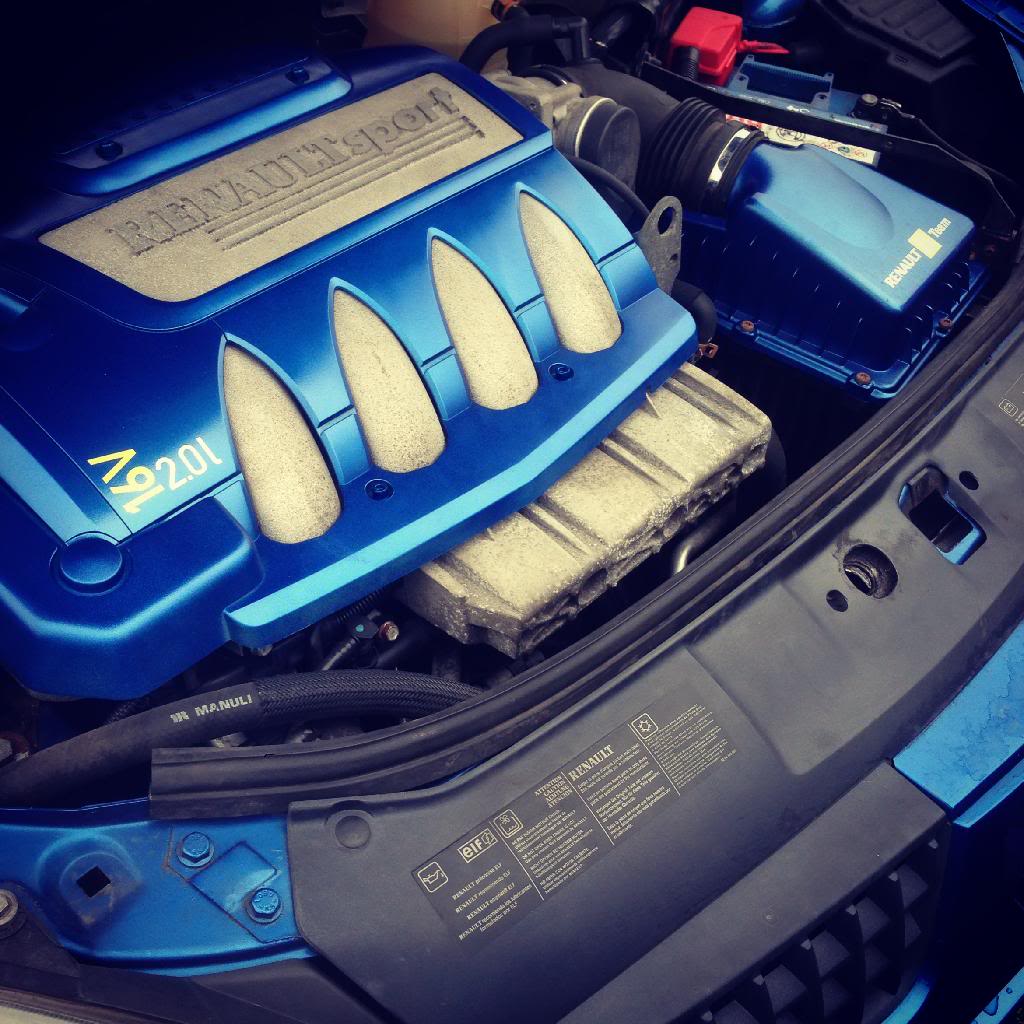 I then bought some fog lights from a breakers but my dad dropped them and broke them! A quick trip to the scrap yard and i soon had some foglights to fit to my car
Something quite depressing about scrap yards knowing that the cars there were once someone's pride and joy!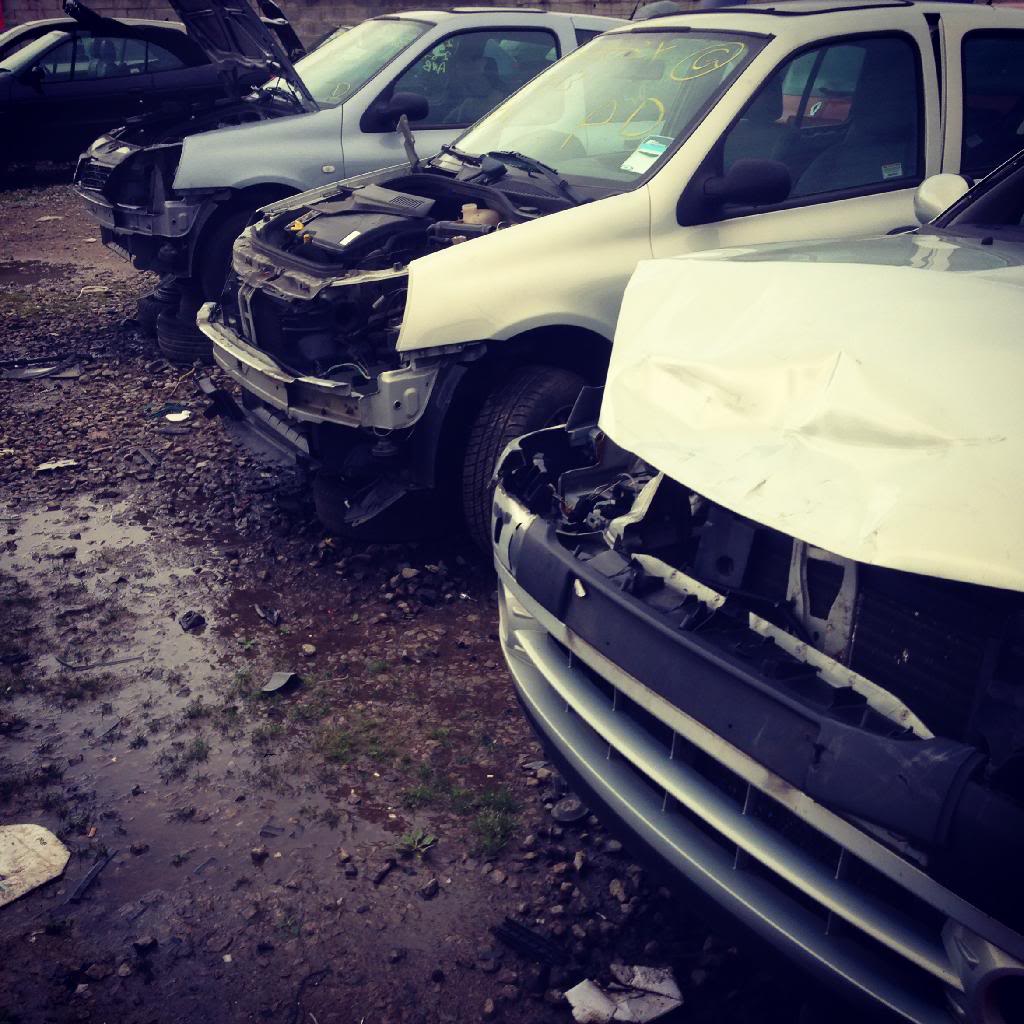 I then ordered a battery cover and some top mount covers which i think really improved the look of the engine bay!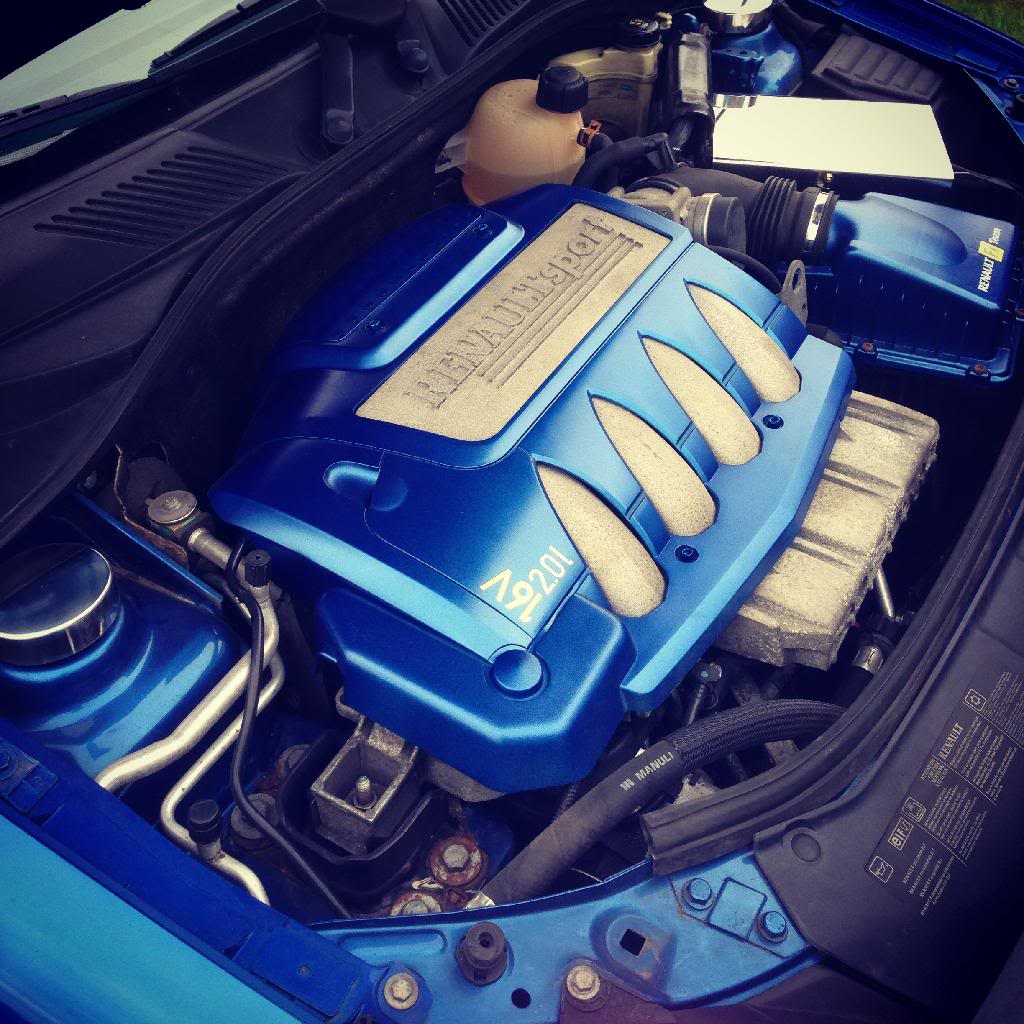 Fog lights fitted and skoda splitter purchased! The splitter makes the front end look a lot better!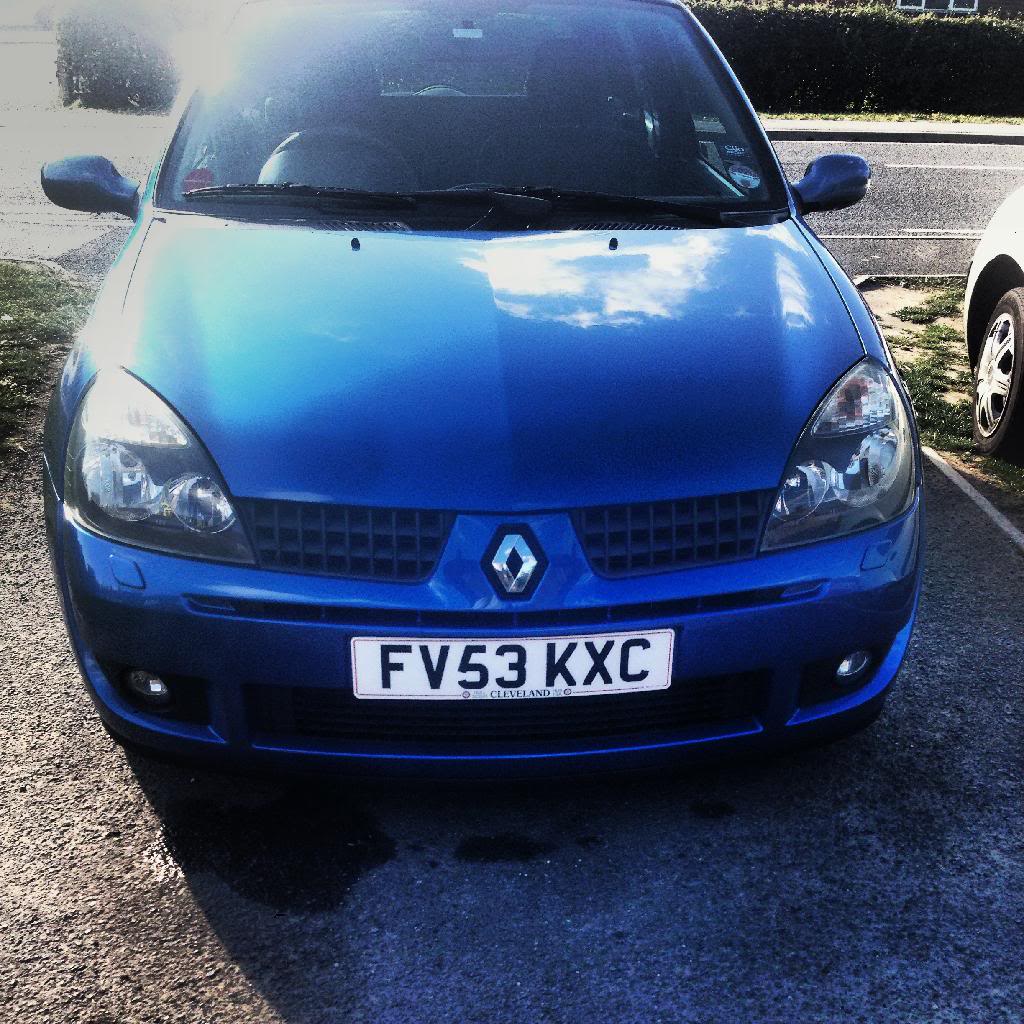 I then decided to get some chrome indicator bulbs as i wasn't a fan of the orange bulbs, Apologies for the poor photos!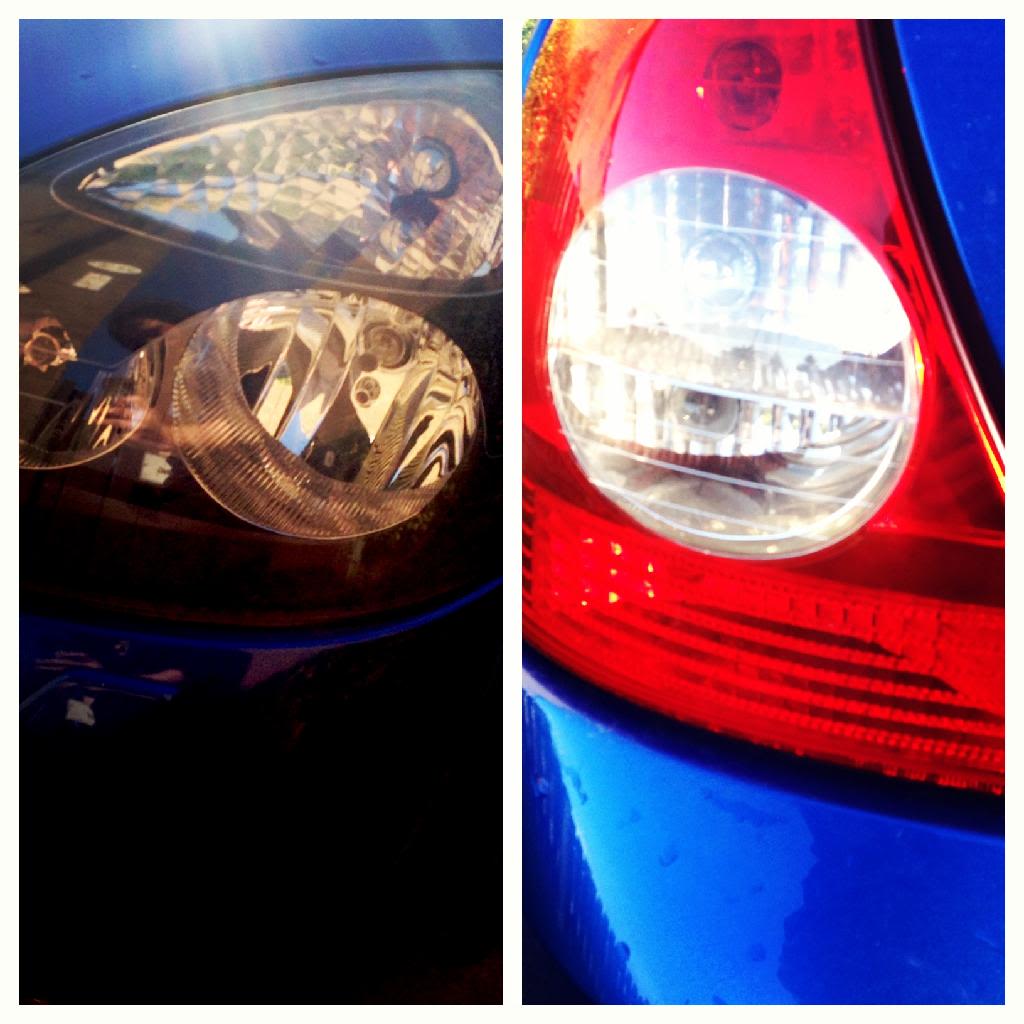 Some cheap second hand eibach springs came up so i snapped them up and couldn't wait to get them fitted.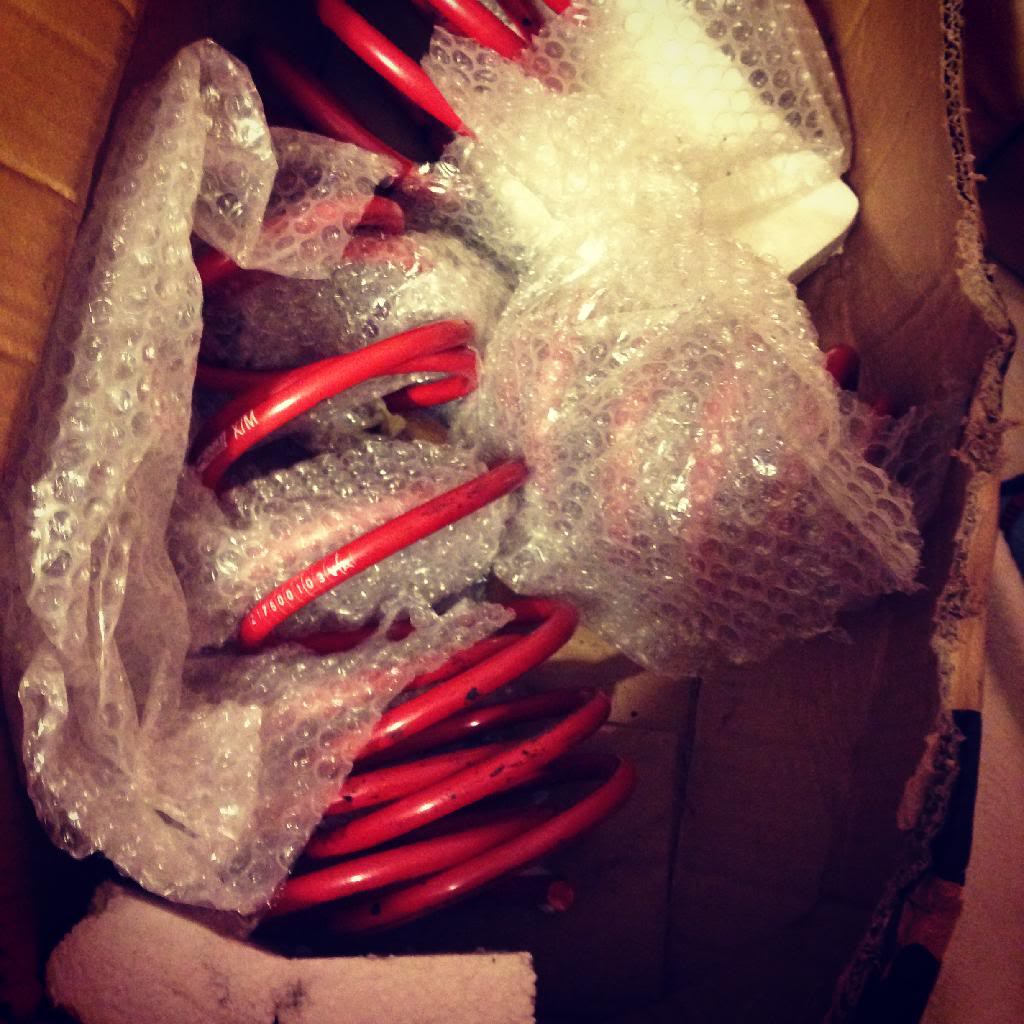 3/4 plate fitted and also a better photo of the splitter and the fog lights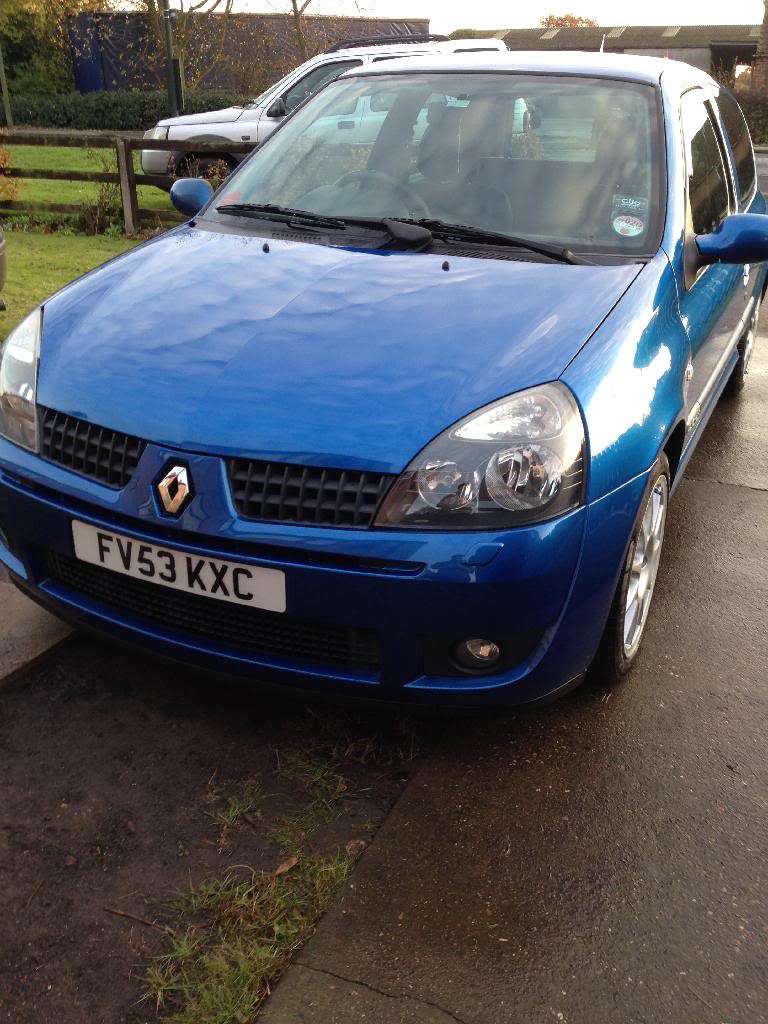 After becoming obsessed with engine bays i decided to polish up my inlet! 8 hours later i fitted it back to the car and admired my work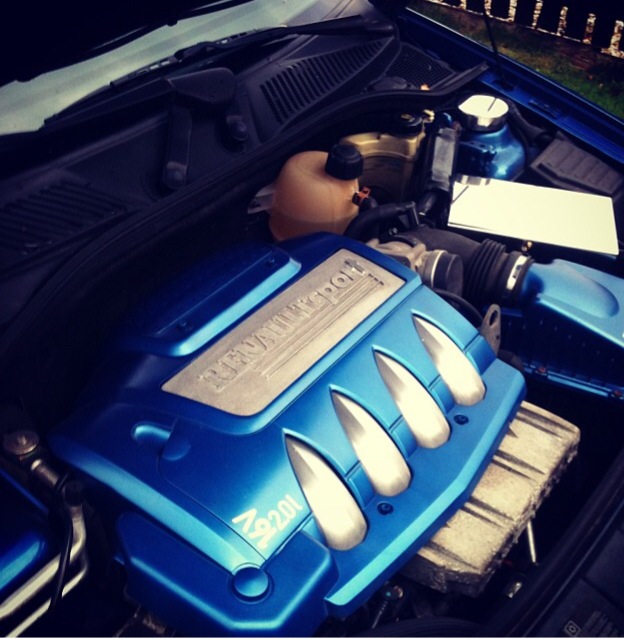 I soon became sick of the boring cup interior and a 172 interior came up for sale close by so i went and picked it up and fitted it
The half leather seats look so much better! i prefer the phase 1 seats due to the colour of the logo
This is a photo taken the same day that i fitted the springs and wrapped the badge and bullets. When driving the car after fitting the springs the engine sounded awful! One of the pulleys had gone which meant a trip to DDC in Doncaster to get the belts and dephaser done. They were great blokes and i would reccomend them to anyone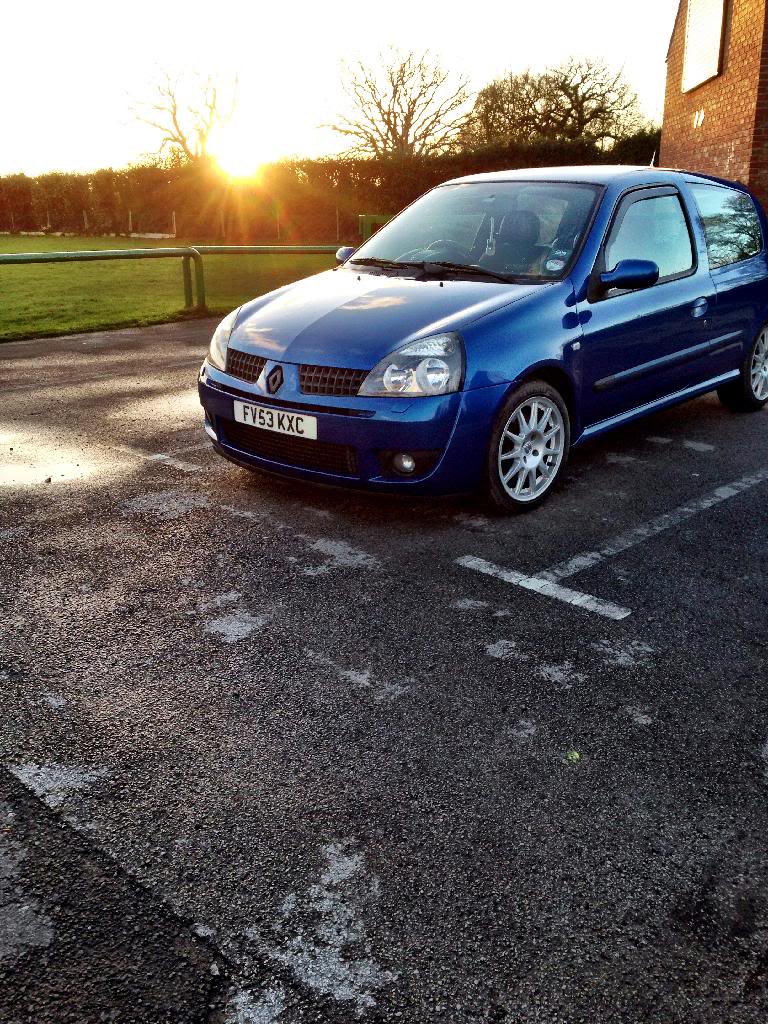 I then met up with simon who has a 182 inferno with a ktec induction kit and fell in love with induction roar! Using one of the many useful posts on here i then set about making an induction kit as i couldn't justify the ktec price!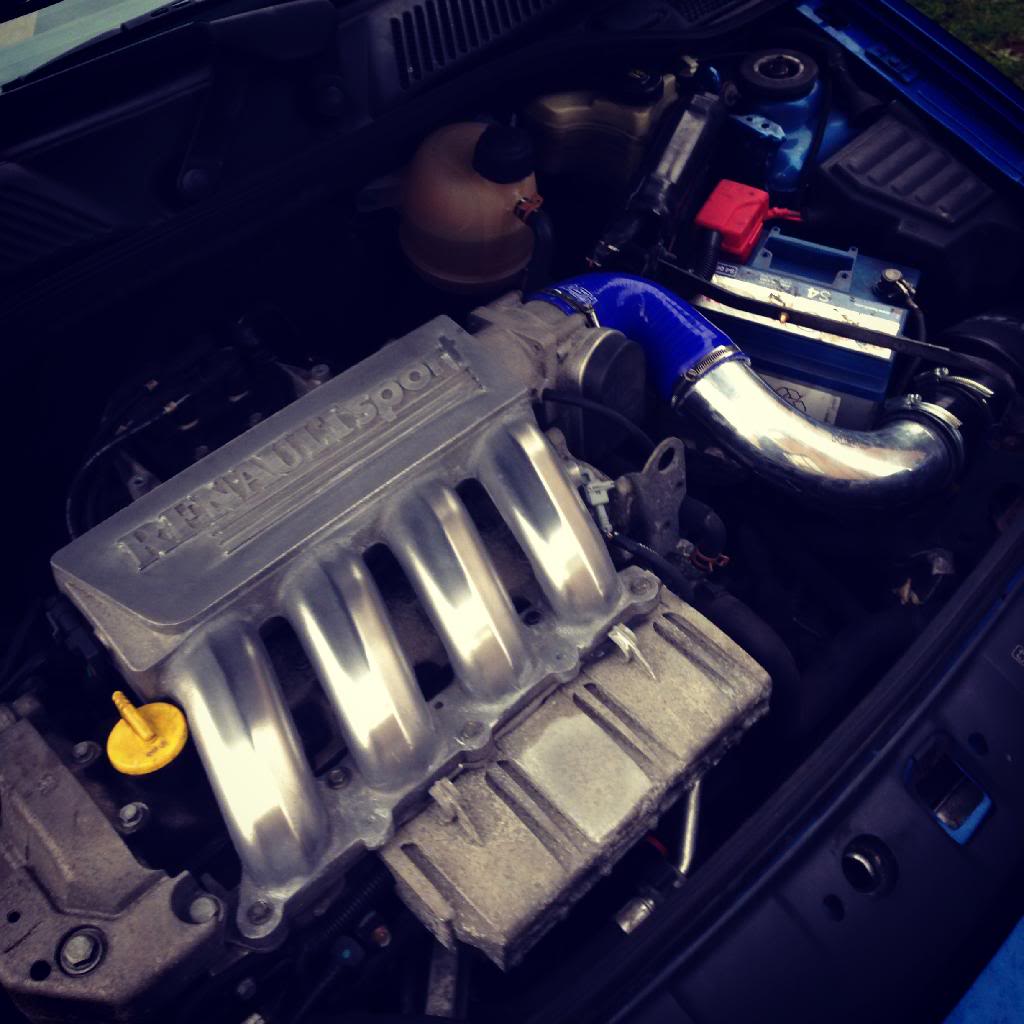 A photo of when blane got his 182 cup, such a lovely colour! the photo makes it look like my door is a different colour but i can assure you it isn't haha!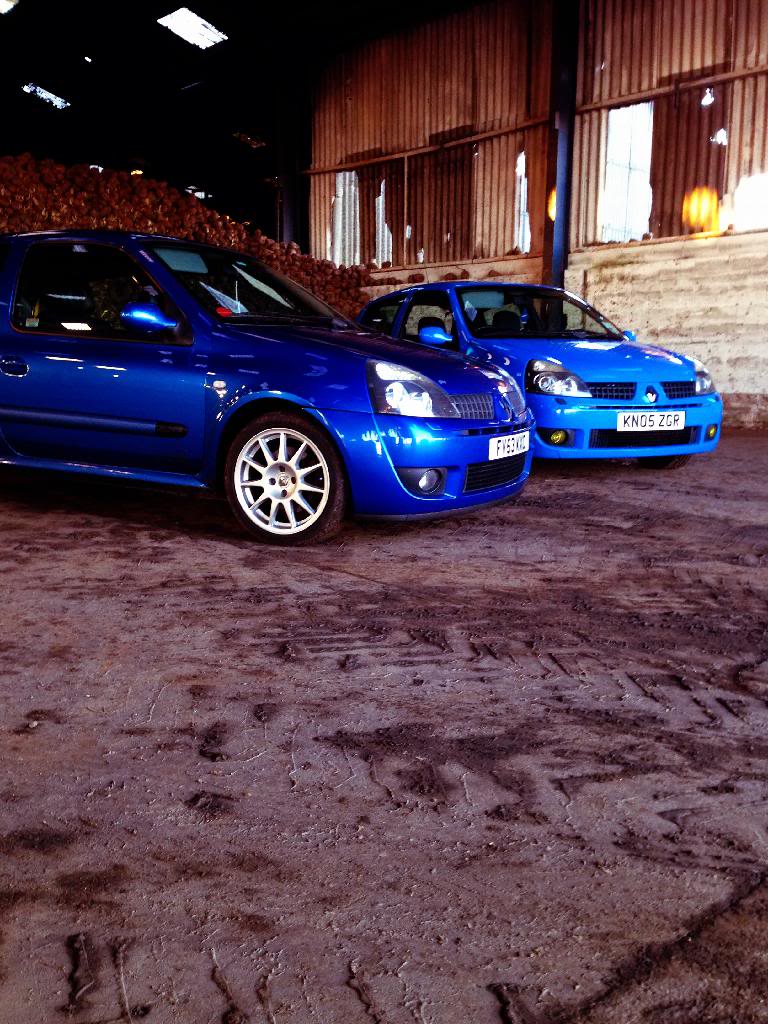 Washed and waxed for a northern renault meet!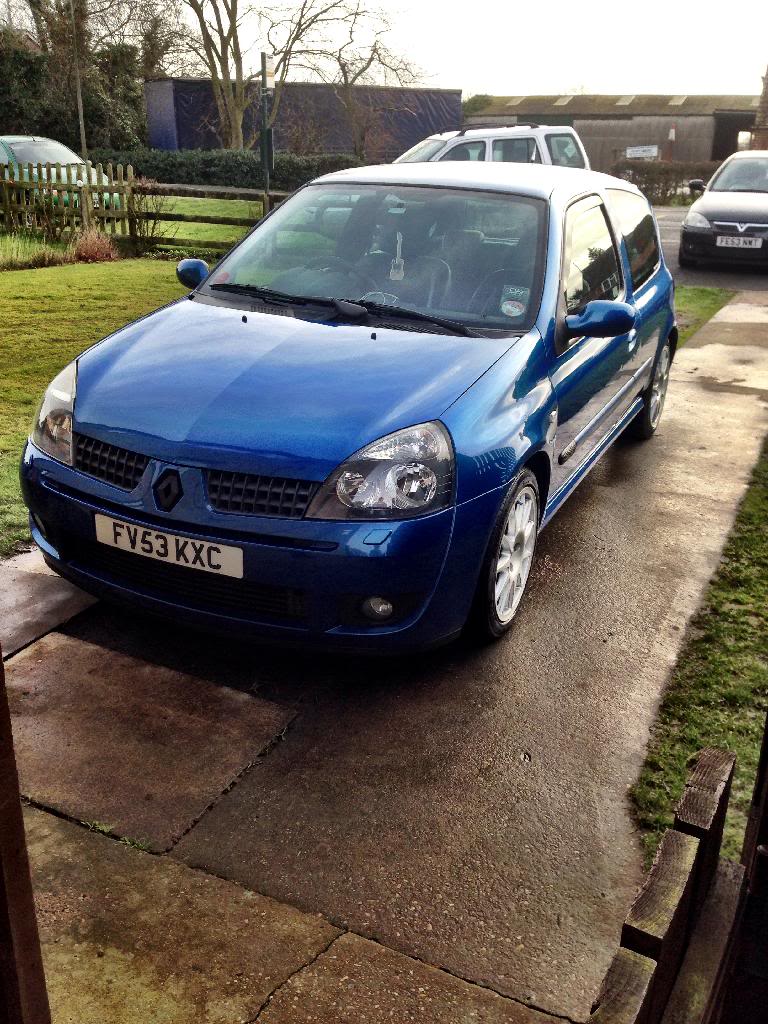 One of my favorite photos of my car which was taken by Brett at the meet (apologies for not tagging any of these people but i aren't sure how to)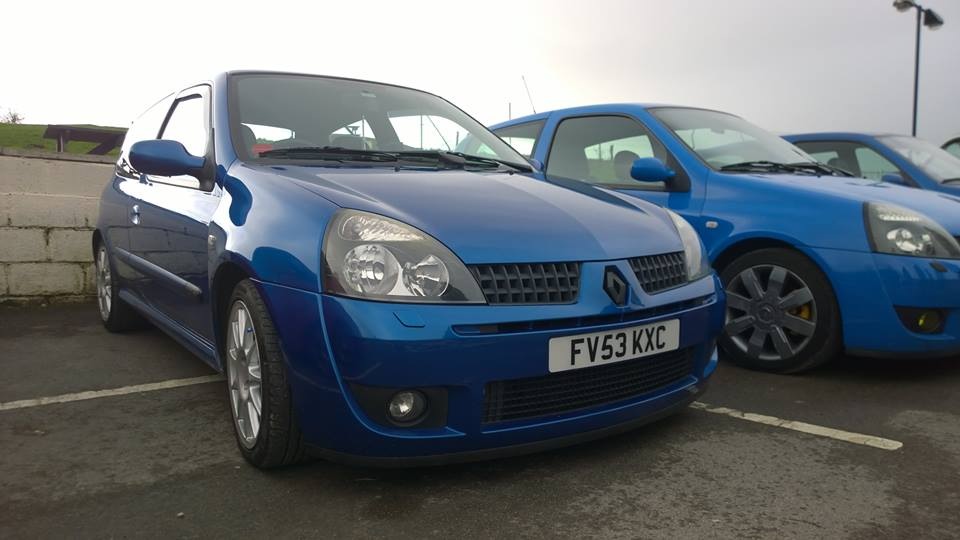 I then ordered some new front discs and pads because mine were slightly corroded. The day before Jonny was going to help me fit the discs disaster struck! one of my rear discs snapped due to the caliper seizing (i think).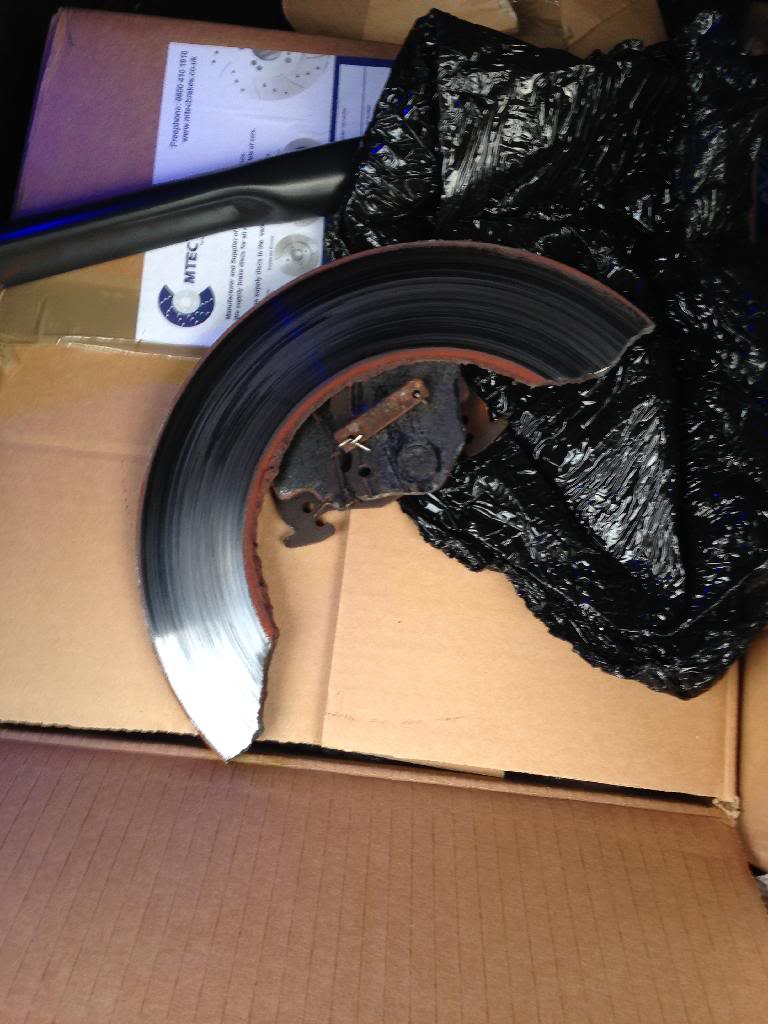 New rear discs fitted and torqued to the correct setting!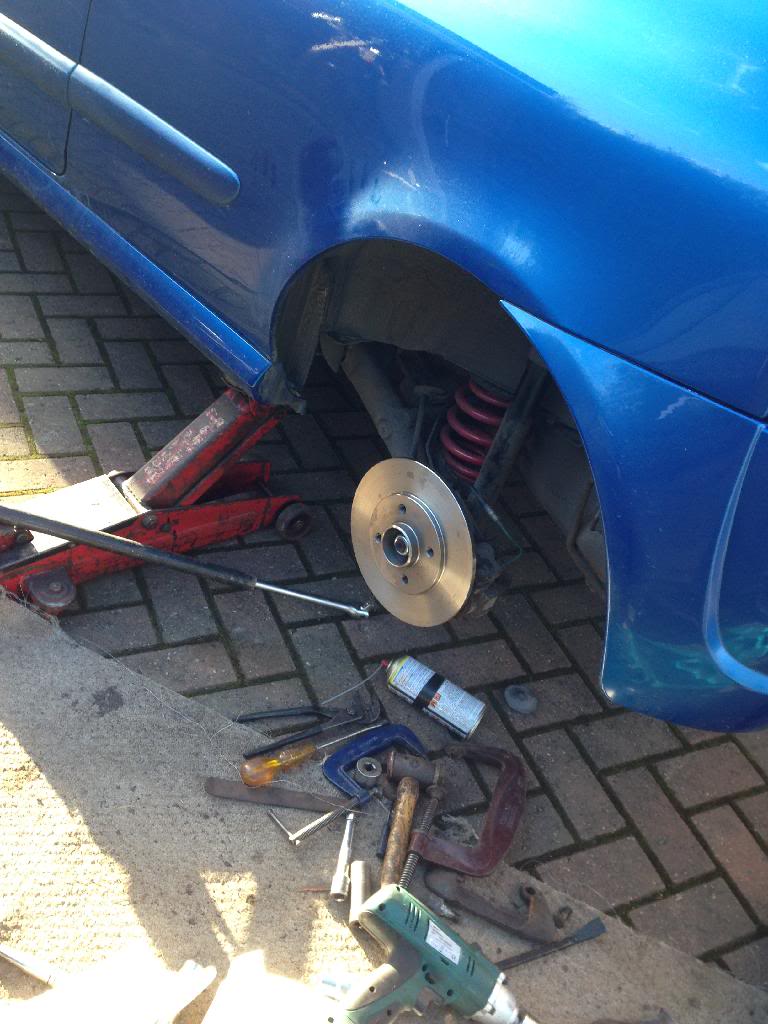 A day at Jonny's in Darfield and the front brakes were all done. Jonny offered to fit them for me as i am awaiting shoulder surgery and have to be careful. Top bloke!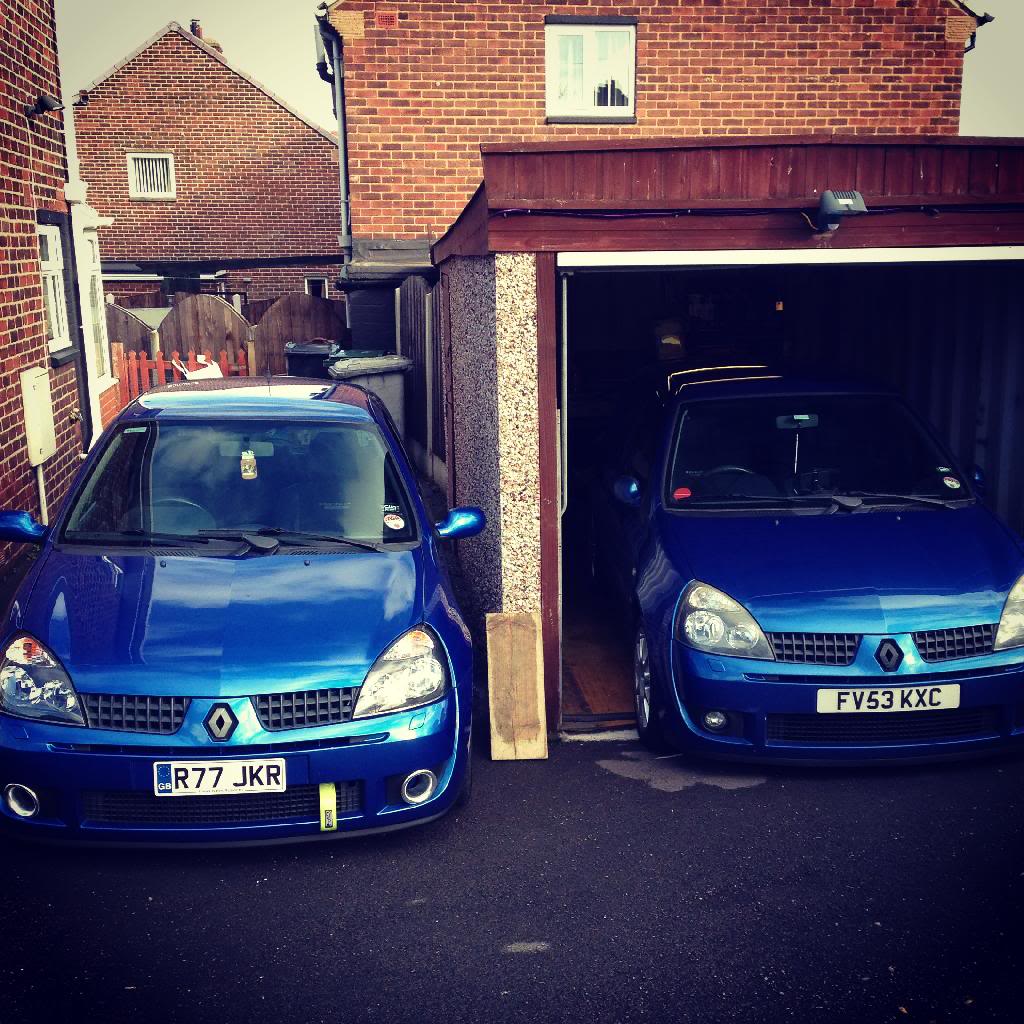 I went for the drilled and grooved mtec discs as i really liked the look of them and also they are so much better than my standard brakes were!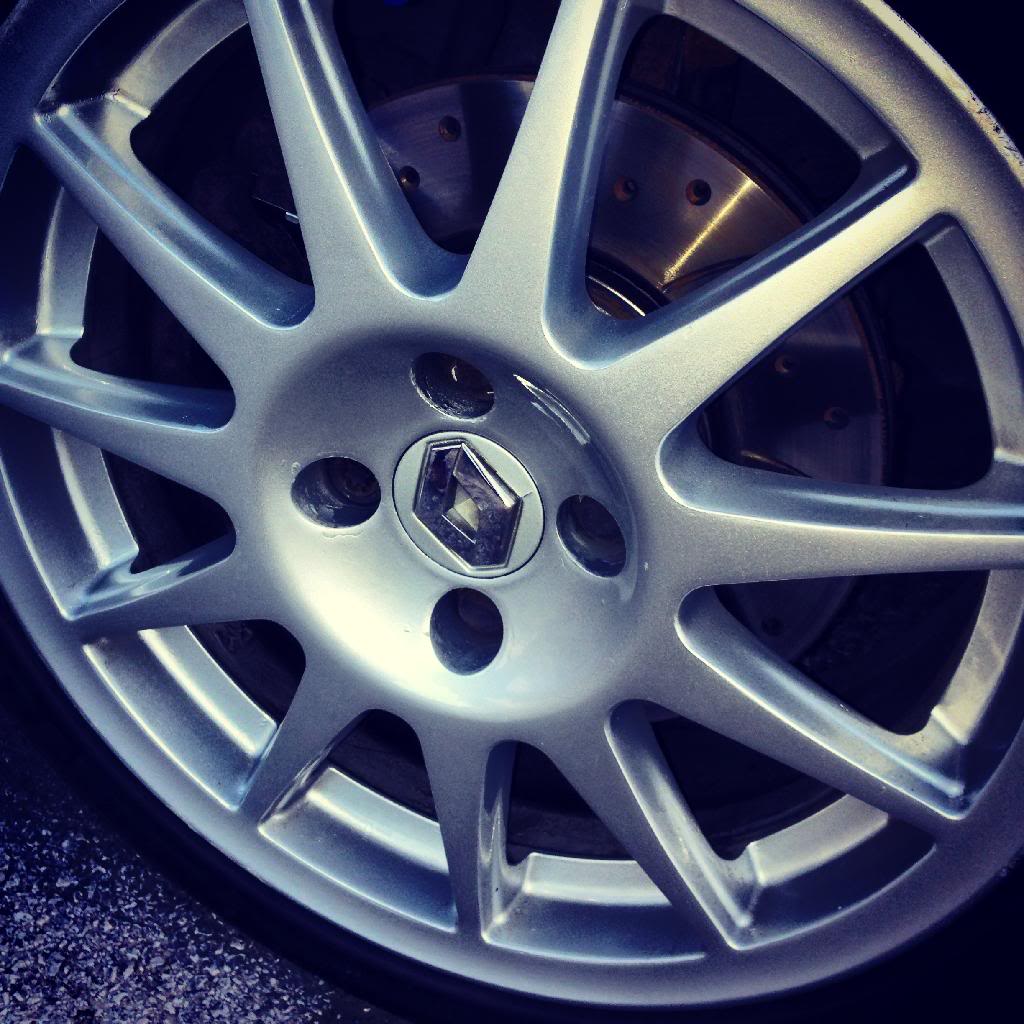 My exhaust then dropped off due to the back box falling apart which meant i had to find a replacement and fast. This is the exhaust which my dad got me. Once it sits at the right height i will be happy with it but at the moment i don't like it. I know it wont be to everyone's taste but i think its alright
This leads me on to this morning where i fitted some blue conduit to my engine bay and i am so pleased with it now! The strut brace hasn't been fitted yet but i placed it over the top to give an idea of what it will look like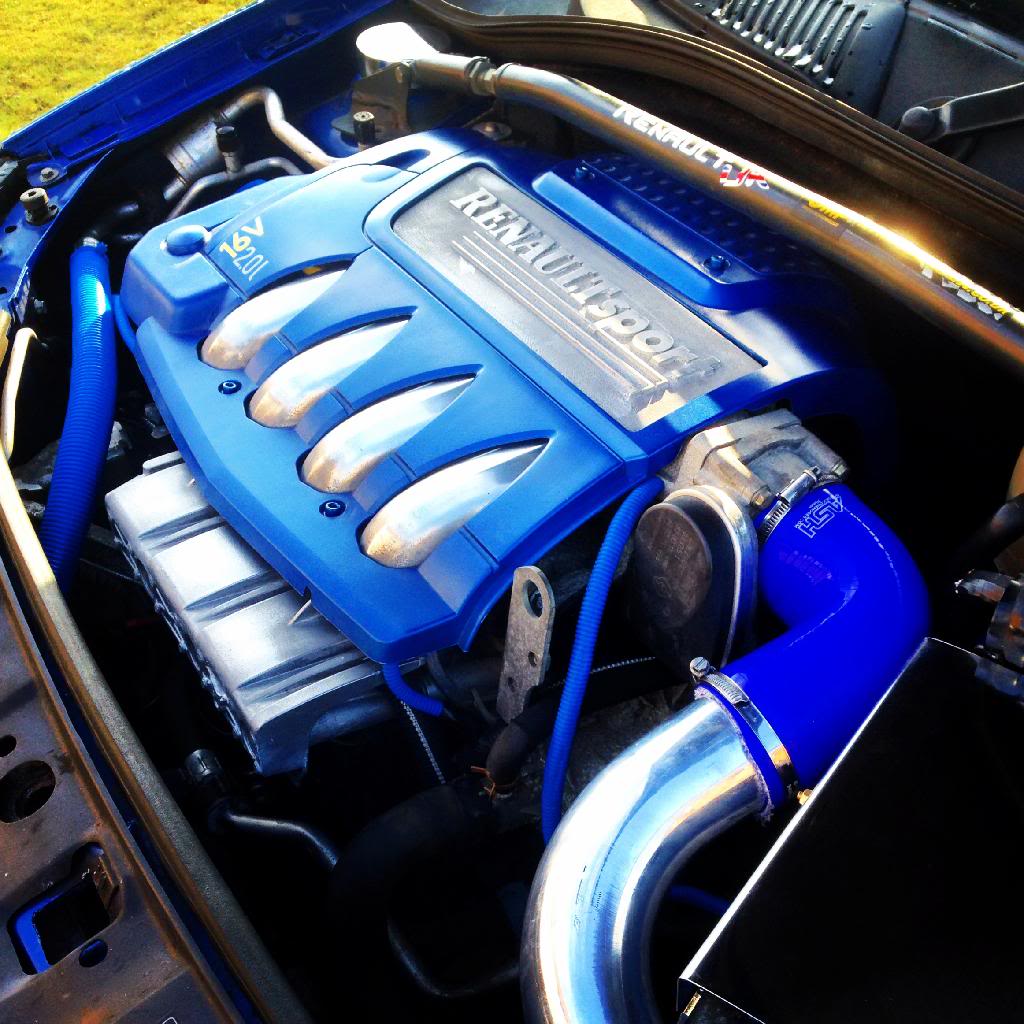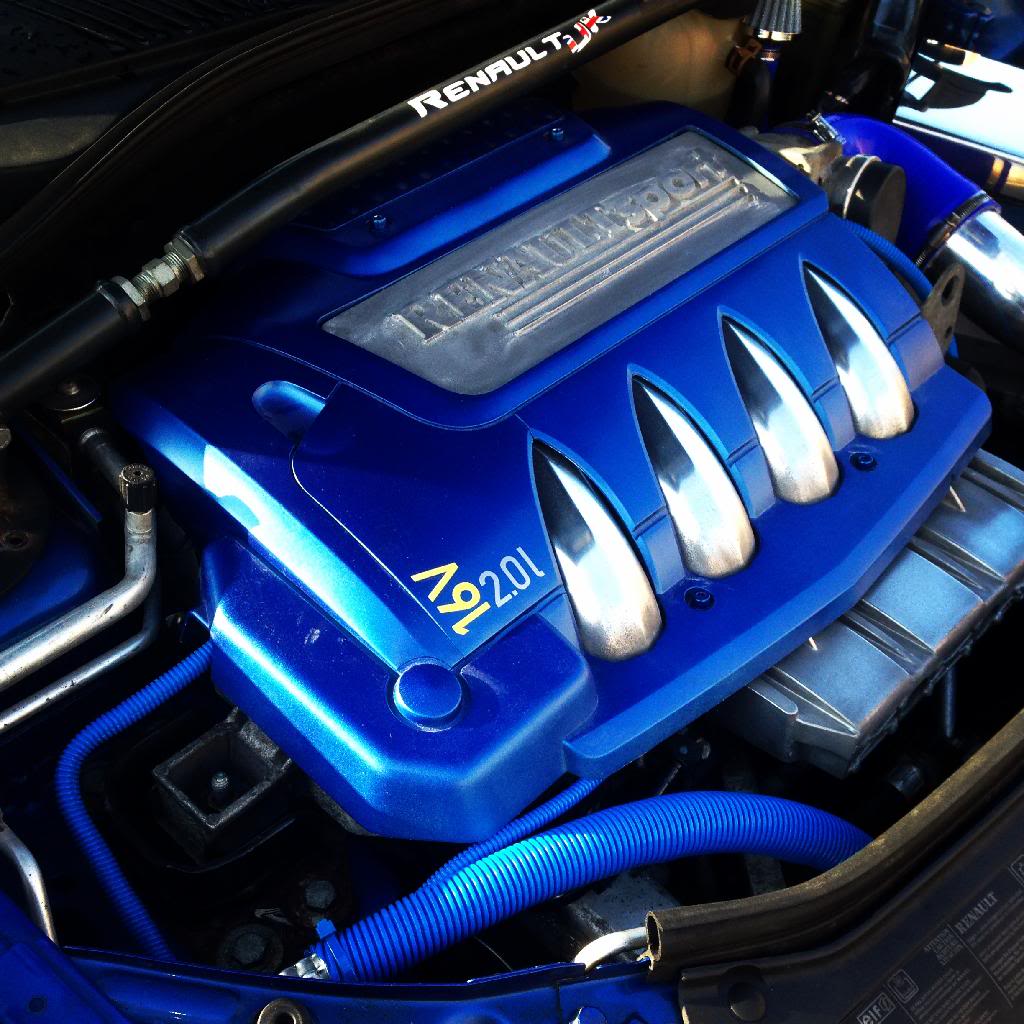 That's what i've done so far but i have some spray shack bullets on order and i am also going to pick up some sparco r100 seats in a couple of weeks so i hope to update this thread with my progress as i go along. I started out with no clue on cars and i can now say i have a lot more knowledge on cars (although nothing compared to the people on here) and i thoroughly enjoy fiddling with my car. I can now say i am car obsessed and i hope to get to meet more of you through meets and Clio sport saturday!
Thank you for taking the time to read this long post! Any feedback is welcomed