Back in June/July 2013 I was presented with this: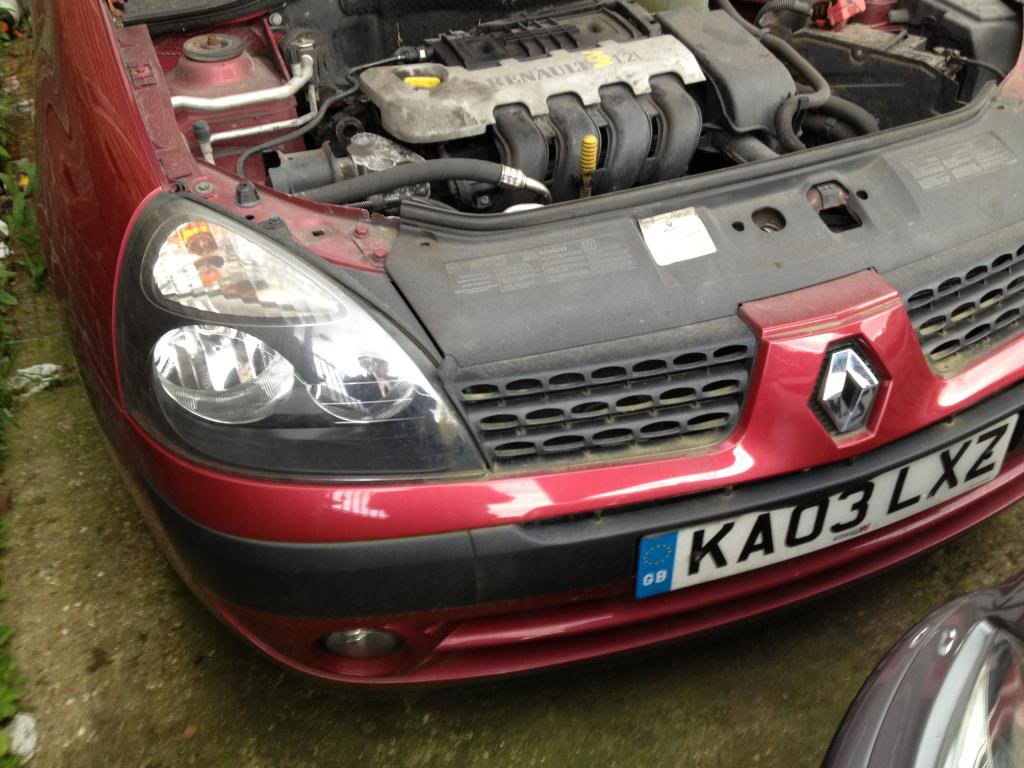 Shame I only took one pic of it in the condition it was in
The near side was all smashed in, the light was ripped off and the arch was cracked, both the front shocks and springs were snapped in half, the picture doesn't show you much at all my apologies.
At the time I was only thinking about washing the car as it was green all over even on the inside :L
Skip ahead to mid summer when I started work on it: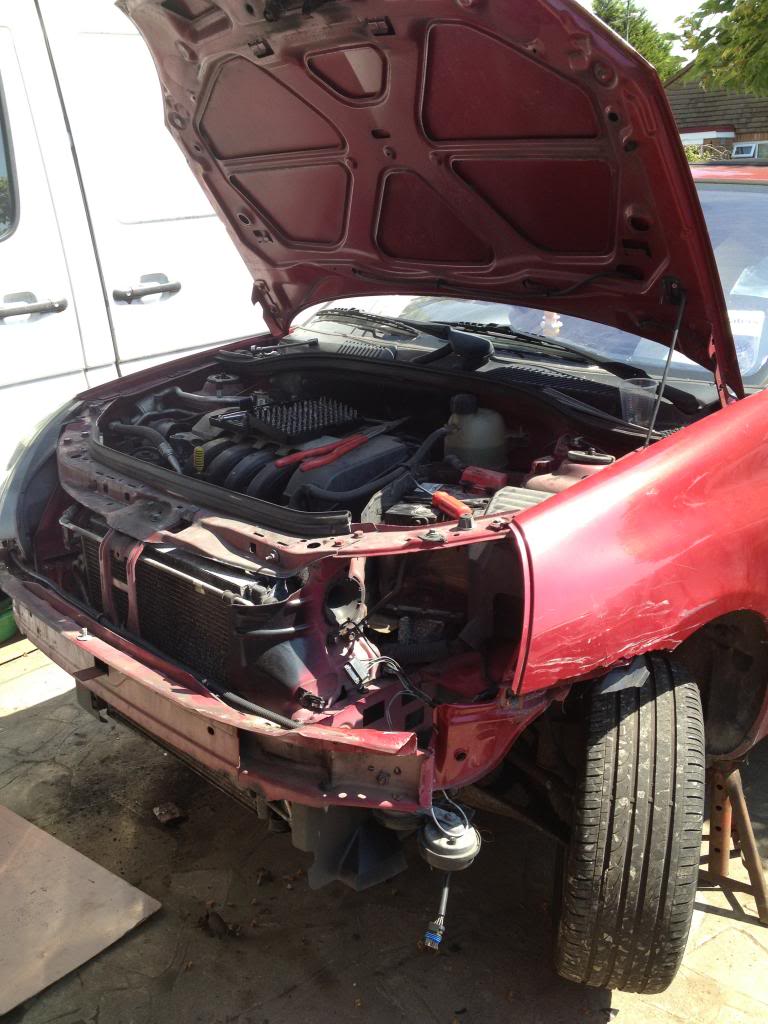 Took the front bumper off to allow more to room to work and to get the replacement light in! But before all that I need to sort out the damage to the support bar at the front (forget the exact name)
So to fix it I utilized a mercedes sprinter that was lying around, got it hooked up via chain to the support bar and then drove past the clio with my foot down which pulled the bar out heres after we done it: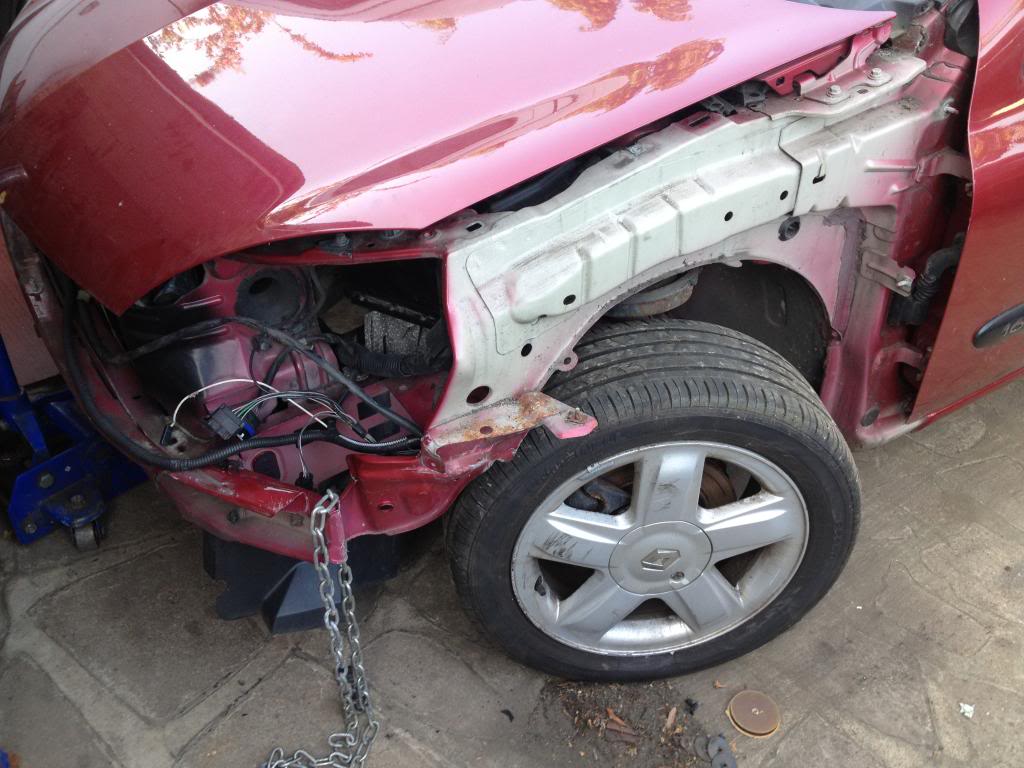 Then I used a series of jacks to pull out the rest of the damage: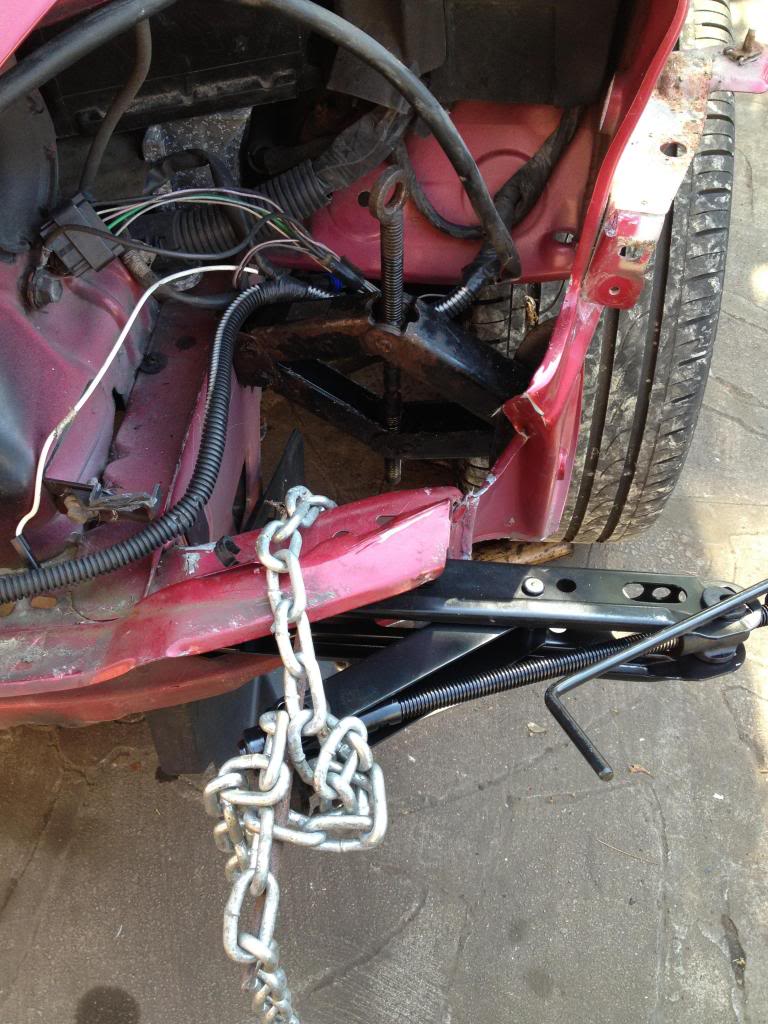 Next up was that broken suspension!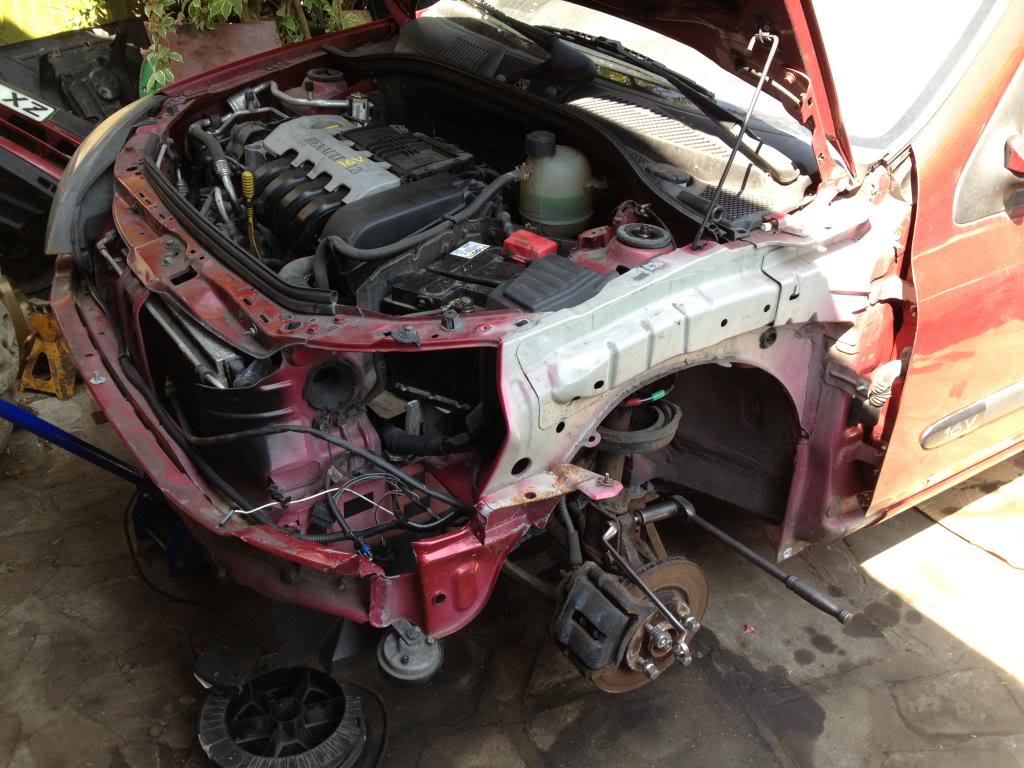 Doesn't look that bad but it was F**ked!!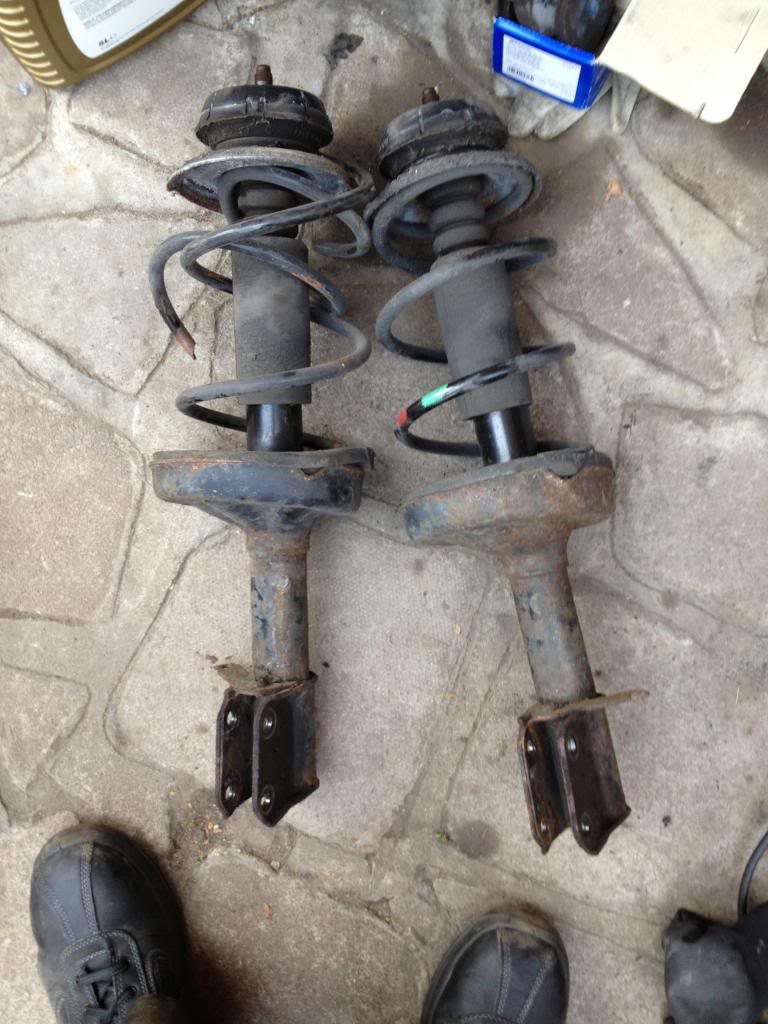 While the suspension was out I thought it would be good to tackle the brakes! The discs were rusted to high heavens and the brake pads were just powder :S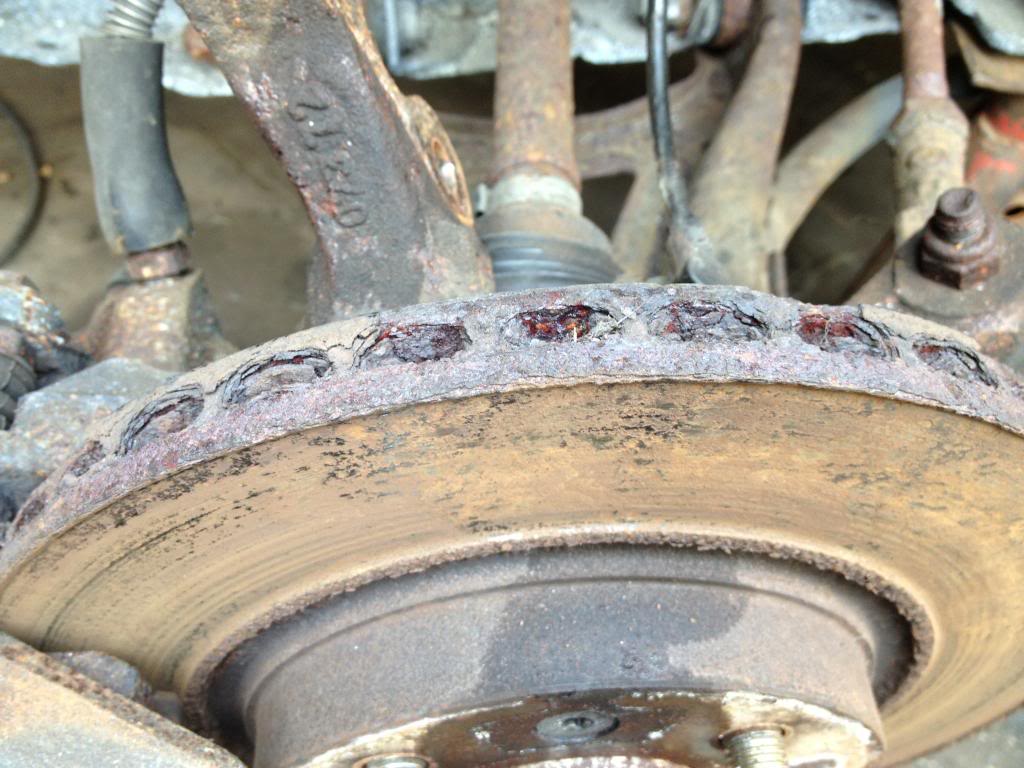 Thats the end of day 1!