Exactly 1 week ago I attended a driving experience day at Knockhill. I got the voucher for this last xmas and decided to go for the single seater experience (other experiences I could have had were Legends, E-Type Jag or Morgan). The weather for this was sunny and dry but the track was still damp from rain the previous night.
First up was 3 laps in a Leon Cupra (which felt rapid!) whilst being assessed by an instructor: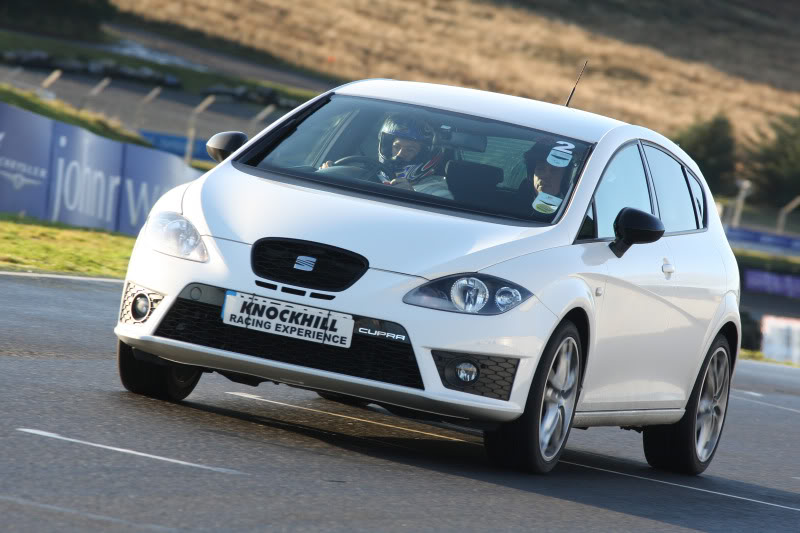 My scores were:
Steering = 8
Braking = 7
Throttle Control = 7
Gear Change = 8
Lines = 7
Consistency = 8
Maintain Full Control = 8
Drive To Instruction = 7
Technique = 7
Progress = 8
Total = 75 out of 100
Next up was the single seater car - powered by a 900cc motorbike engine. These babies are rear wheel drive with flappy paddle gearbox. 9 laps of the circuit was awesome. First lap was a case of getting used to the power, gears, brakes, etc. then getting gradually faster and faster each lap...............needless to say with the track still being a tad damp I managed to spin off into the grass.
Me or "The Stig":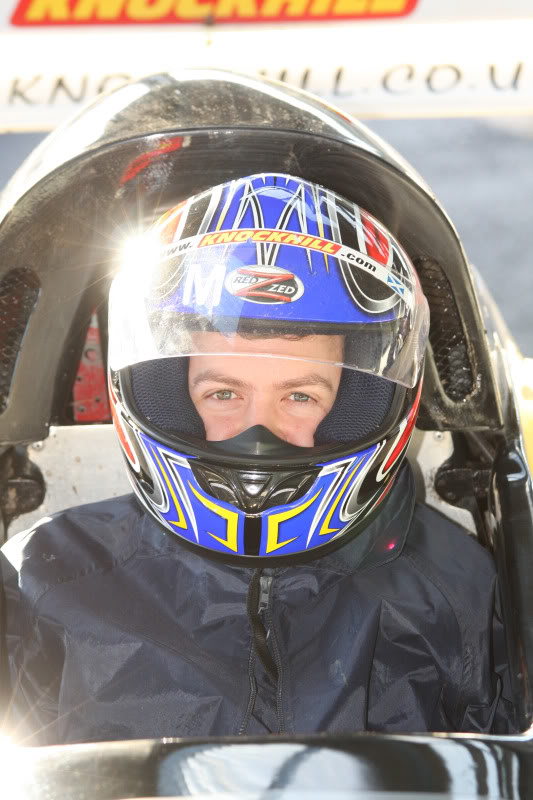 Caning it up the home straight (pick taken prior to spin into the grass - car was uber muddy after that, LOL!):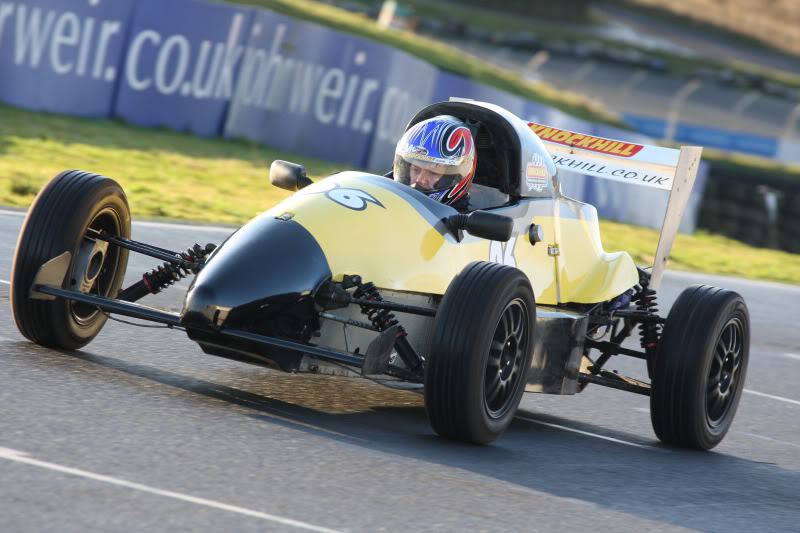 All in all this was an excellent afternoon........wish I had more laps as I could have done this all day!!!