Hello Peeps,
Well been lurking in the background on the forum for some time now, when I first joined I had a BG FF182 with cup packs which I ran for nearly 3 years and loved every minute of it. The 182 was meant to be a track car that I could run to work in, but for one reason or another it didn't happen. Mainly the cost of running the 182 was daft so ended up selling it to a friend from work, who funnily enough is on here!!
Anyway I got a sensible car to drive to work in and decided I wanted a ph1 sunflower to replace my 182 to be a dedicated track car. So I'd got a budget in mind but could not find what I was looking for, so I saw a sunflower on eBay which was a little worse for wear but with some love and attention it could be.
So my plan was hatched, following inspiration from
@BIGASH
and
@Kenny.s
(to name a couple but there's lots more!!) I'd build the track car I wanted on a bit of budget initially. But basically I'd have to redo a lot of the stuff I'd already done to the 182 plus a lot more!!
I'll add my desired spec up shortly
So on the 6th October 2013 I went to pick it up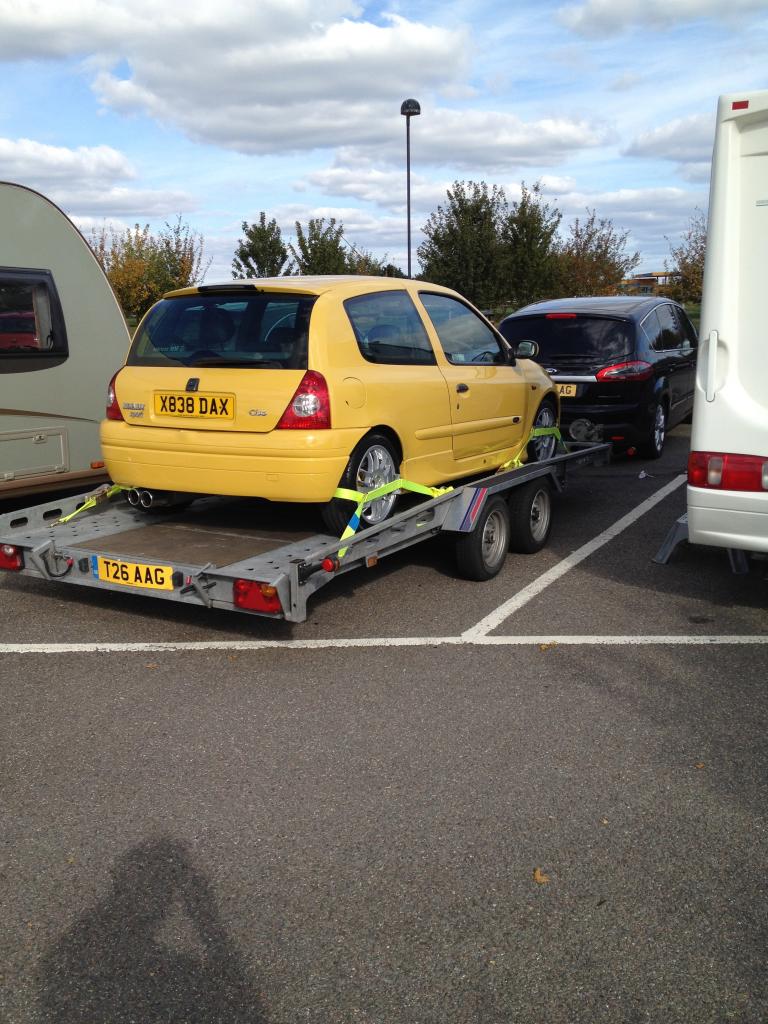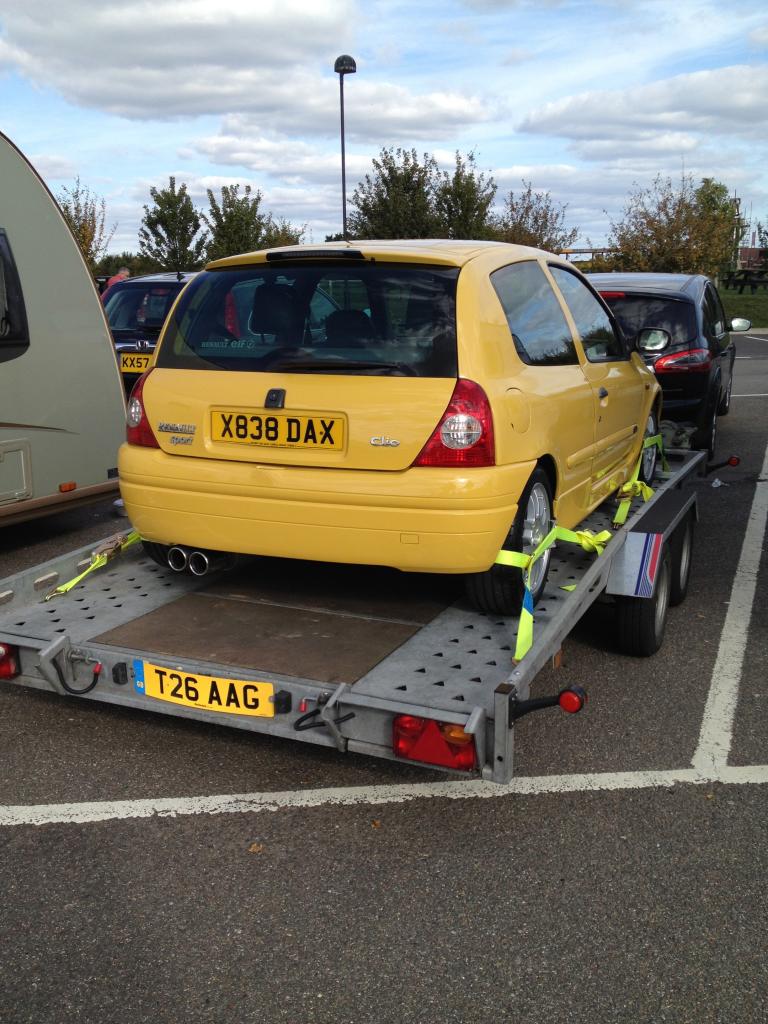 It was then left sat next to my caravan in storage for a while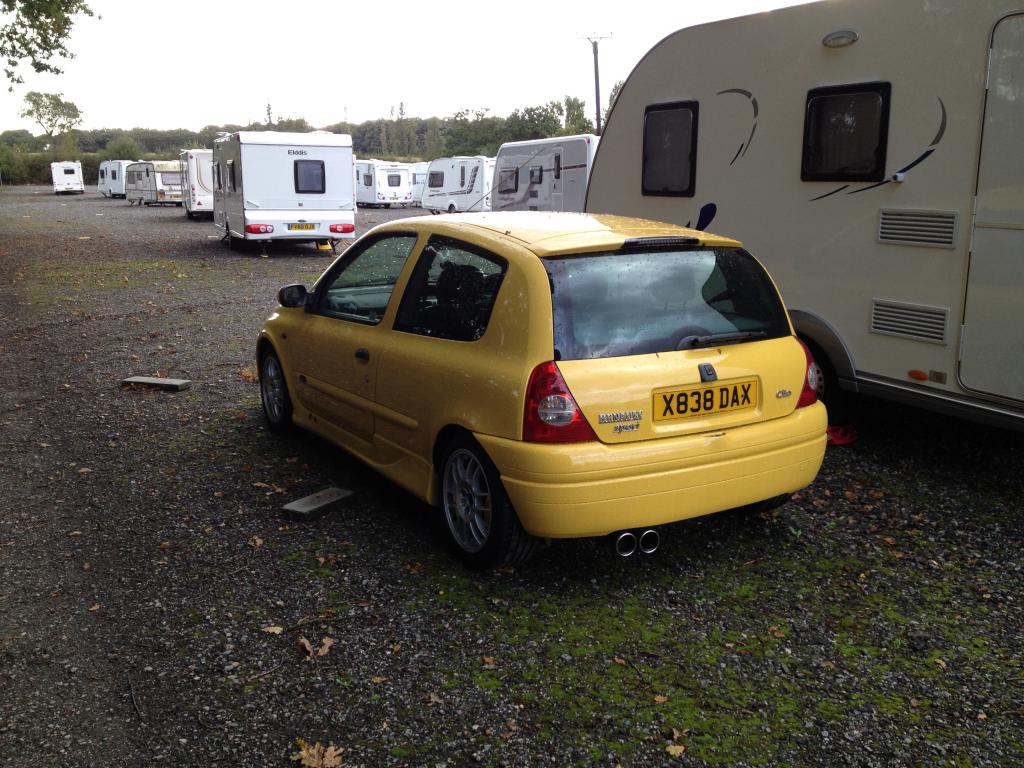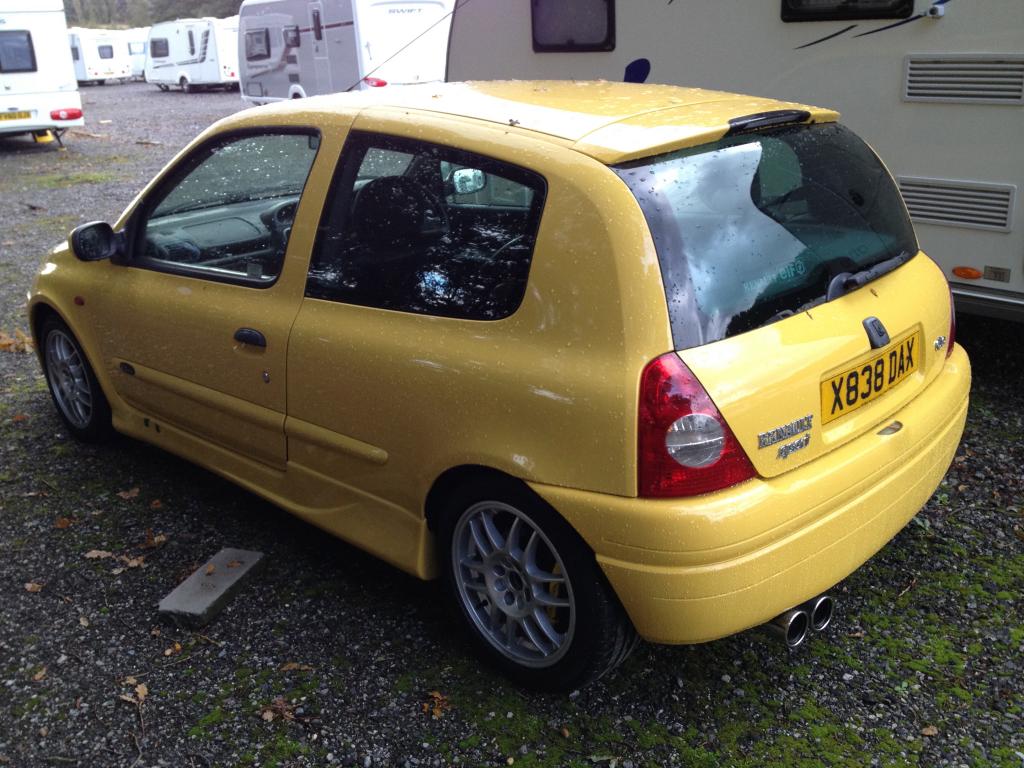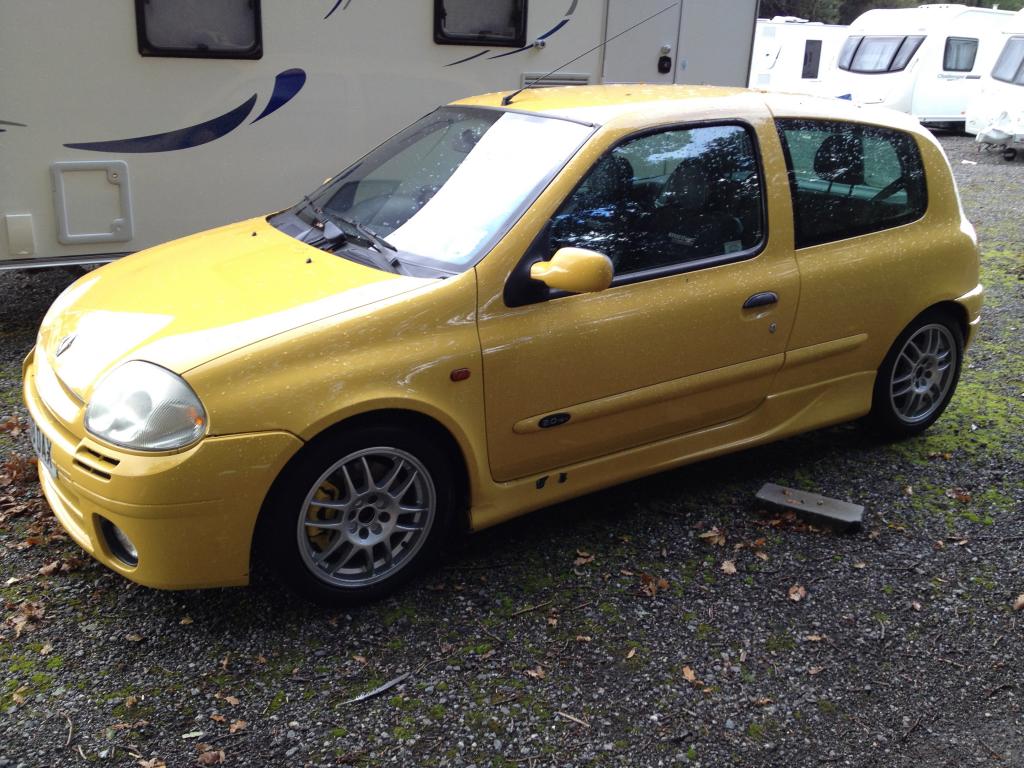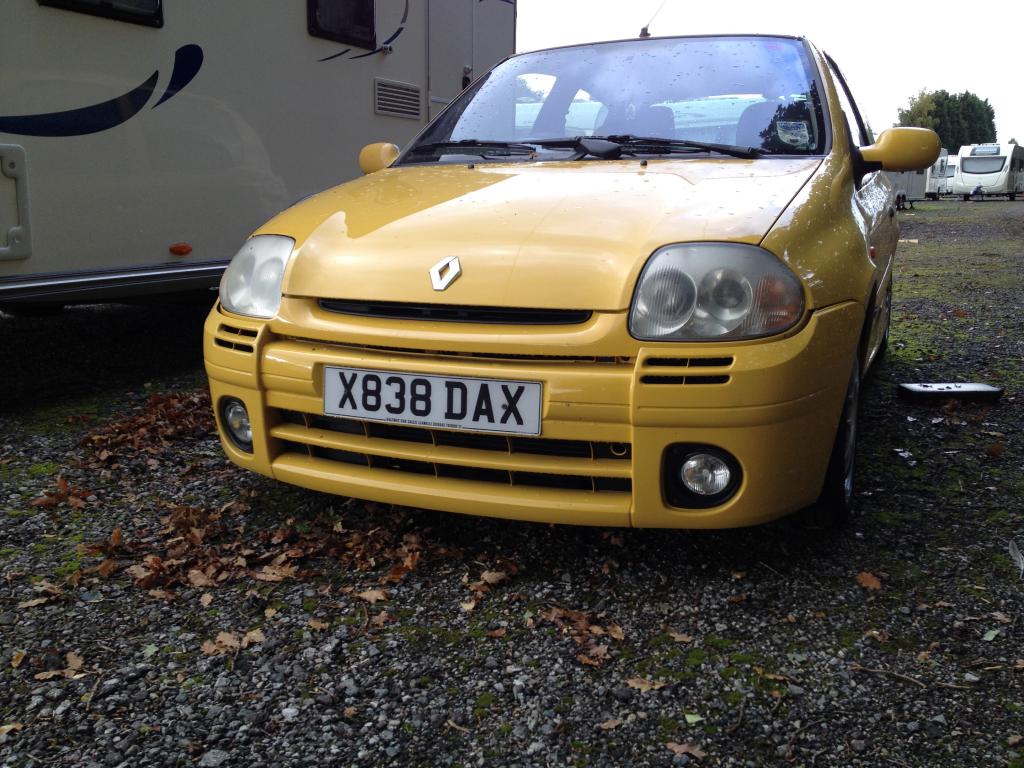 That being left in storage lasted until pretty much Xmas this year when I finally brought it back to mine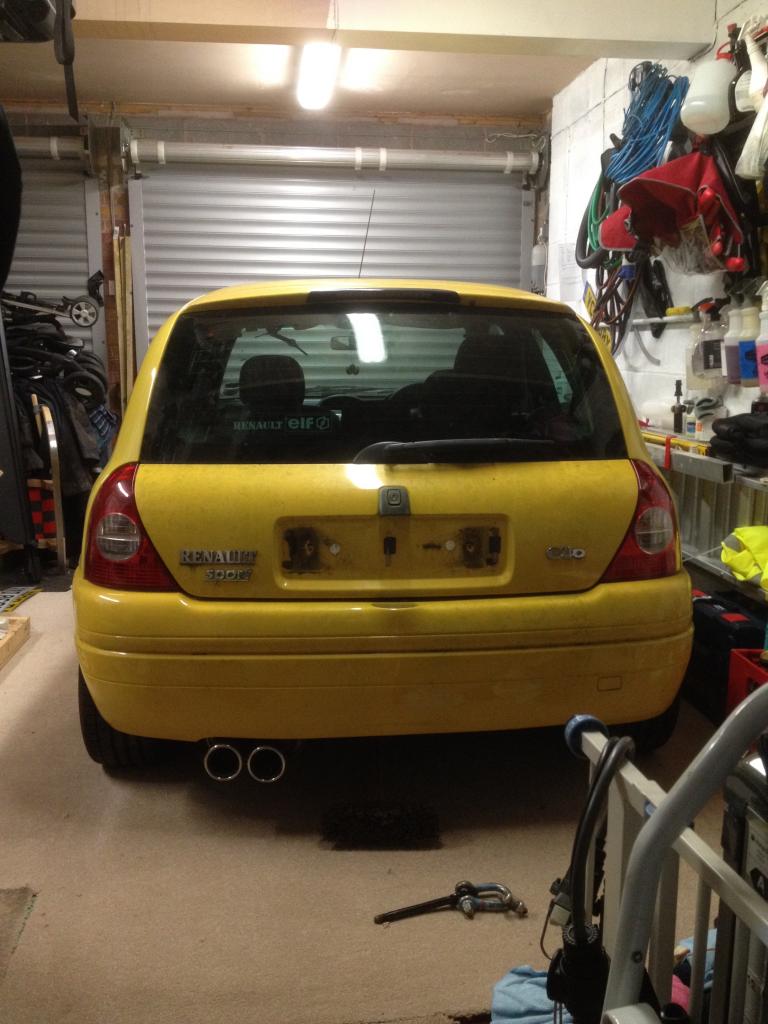 Not before collecting a few parts along the way, courtesy of
@Feirny
when he was at EPC, Adam
@Renault Wolverhampton
, Nick
@pure-motorsport
, Cooksport, Chris
@16xe_chris
at CM composites plus others...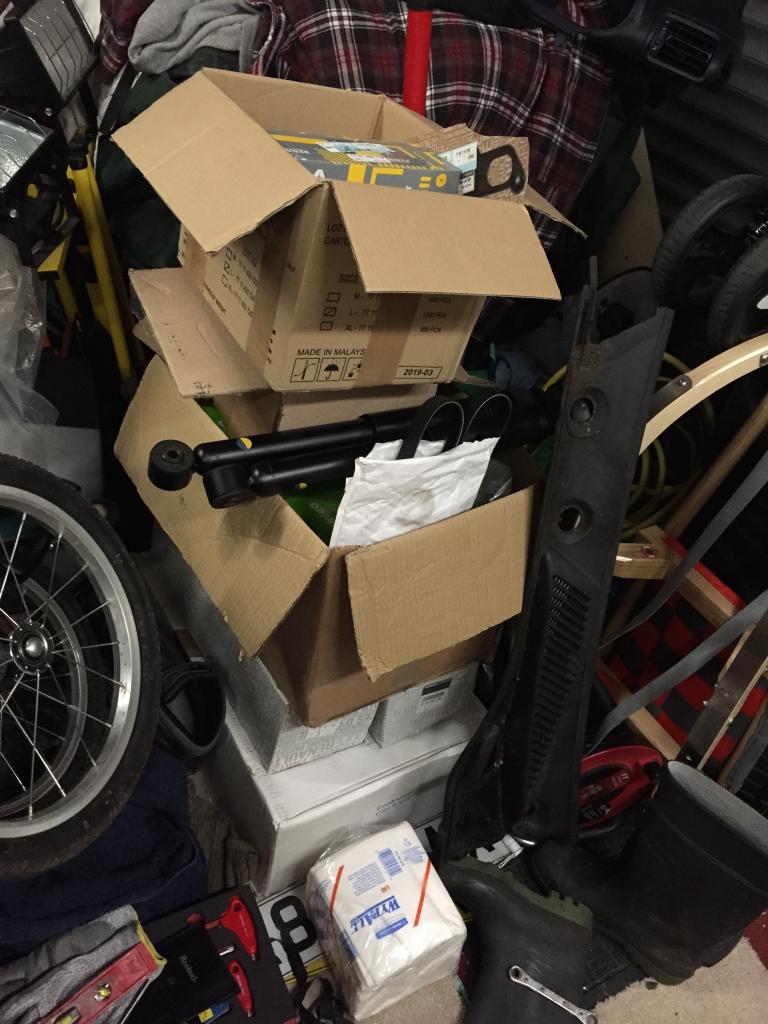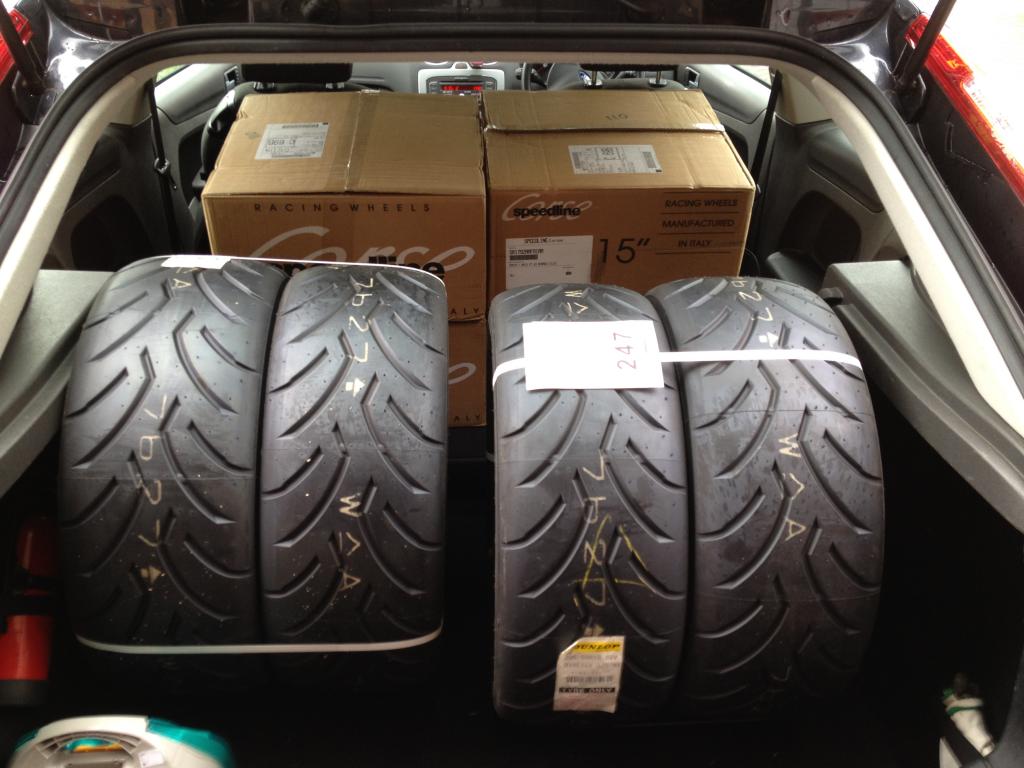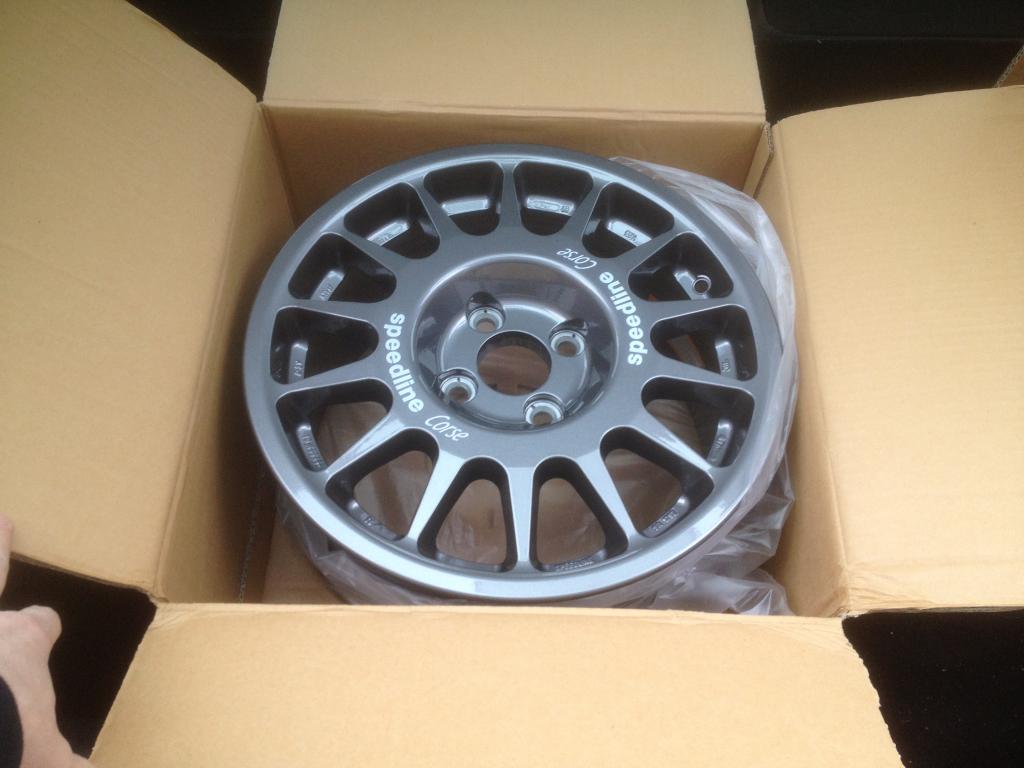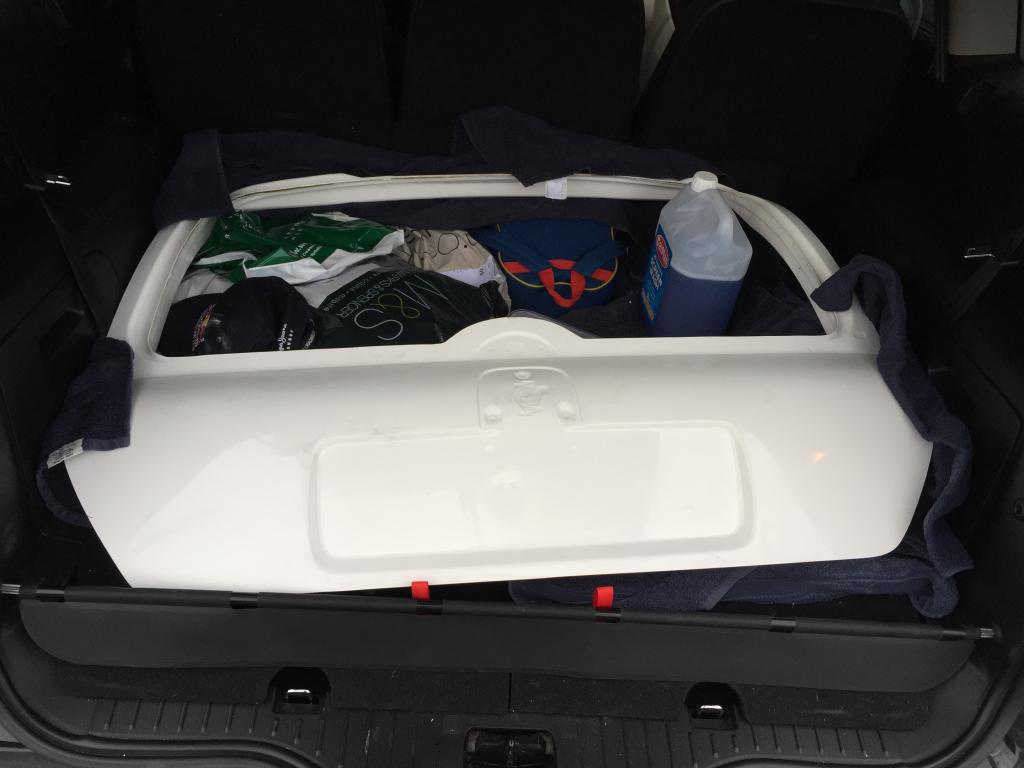 As I'd taken of the battery I tried to connect my battery charger up to it so I could lower the windows for working in it. TBH that didn't work great as the alarm started going off as soon as the battery charger was turned on, it blew the fuse before I could get the windows down. But when the ignition was on it primed the fuel system, well tried to. It smelt of fuel in the garage, though nothing of it until I came back in later so looked under car to see fuel lines leaking. So I jacked up the car and found this....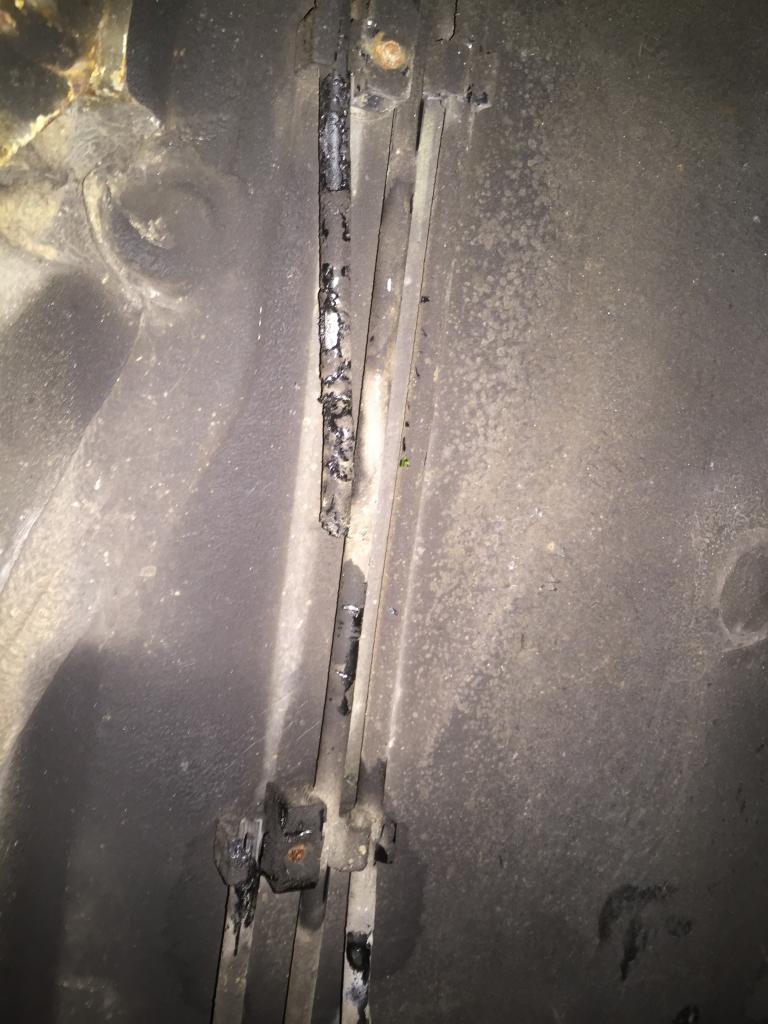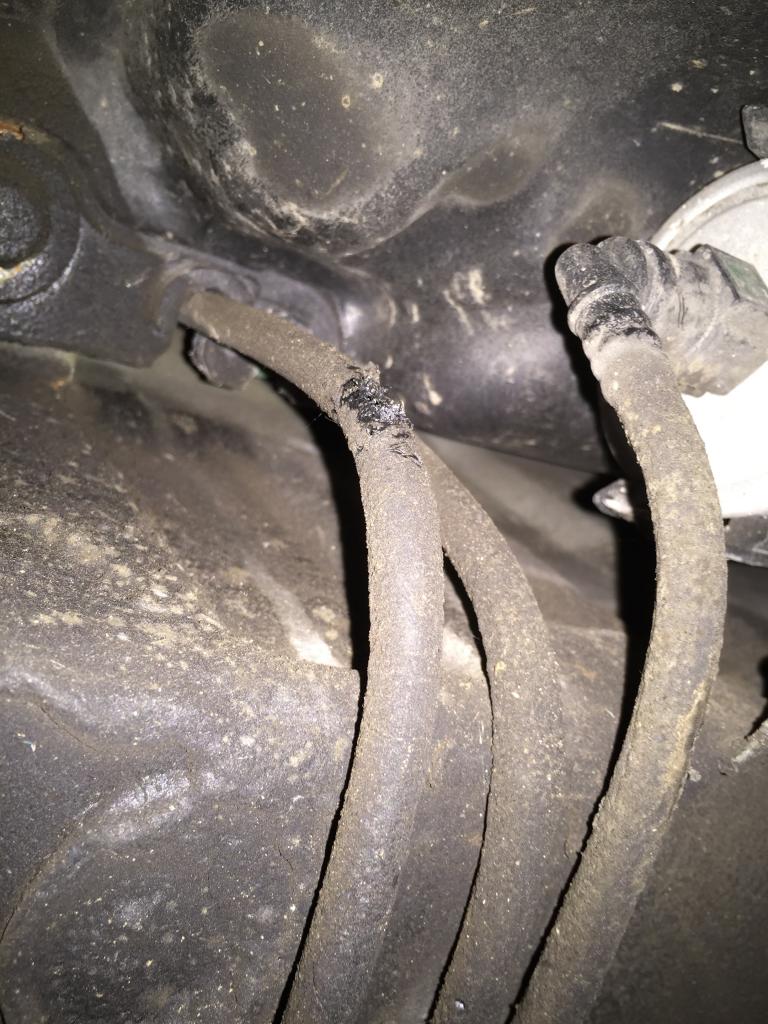 Looks like the killer rabbits in the caravan storage place had been having a feast
Since the new year I have been removing the interior trim to ditch what weight I could then started removing the tar patches in the front with my trusty heat gun & scraper finished off with Tardis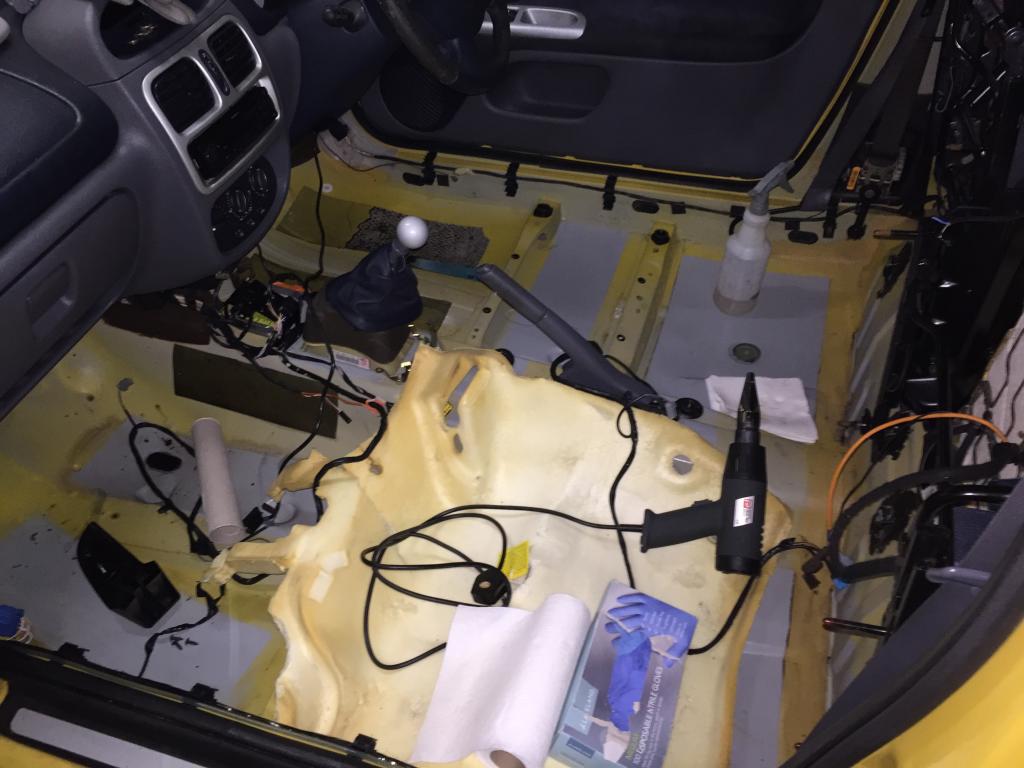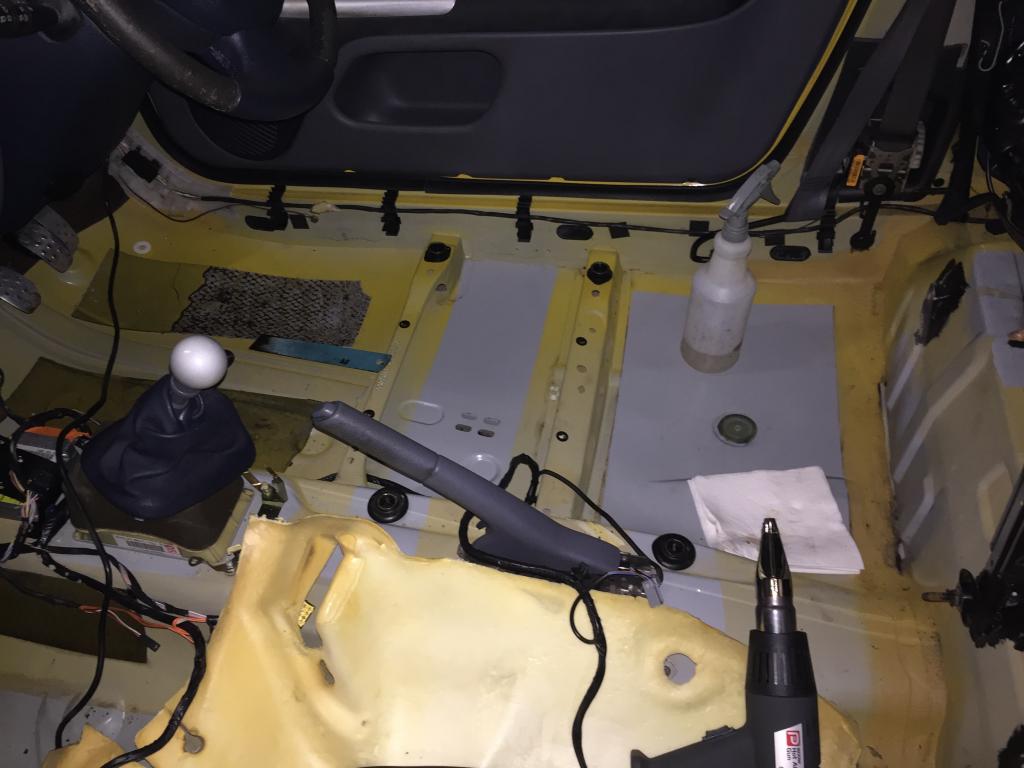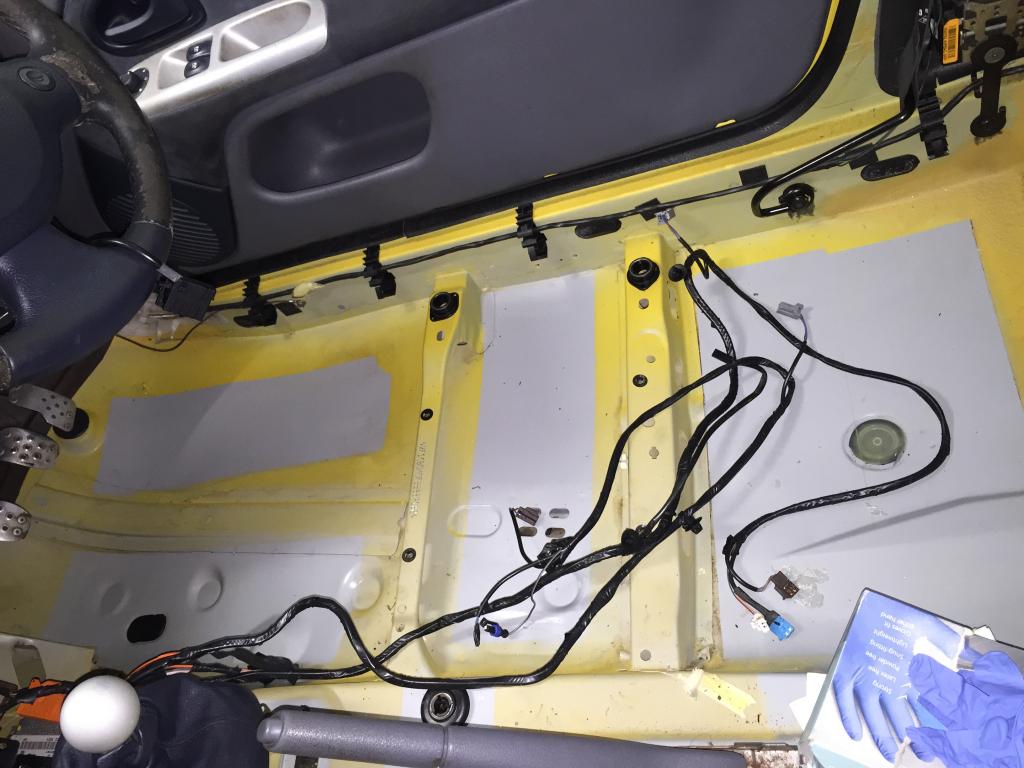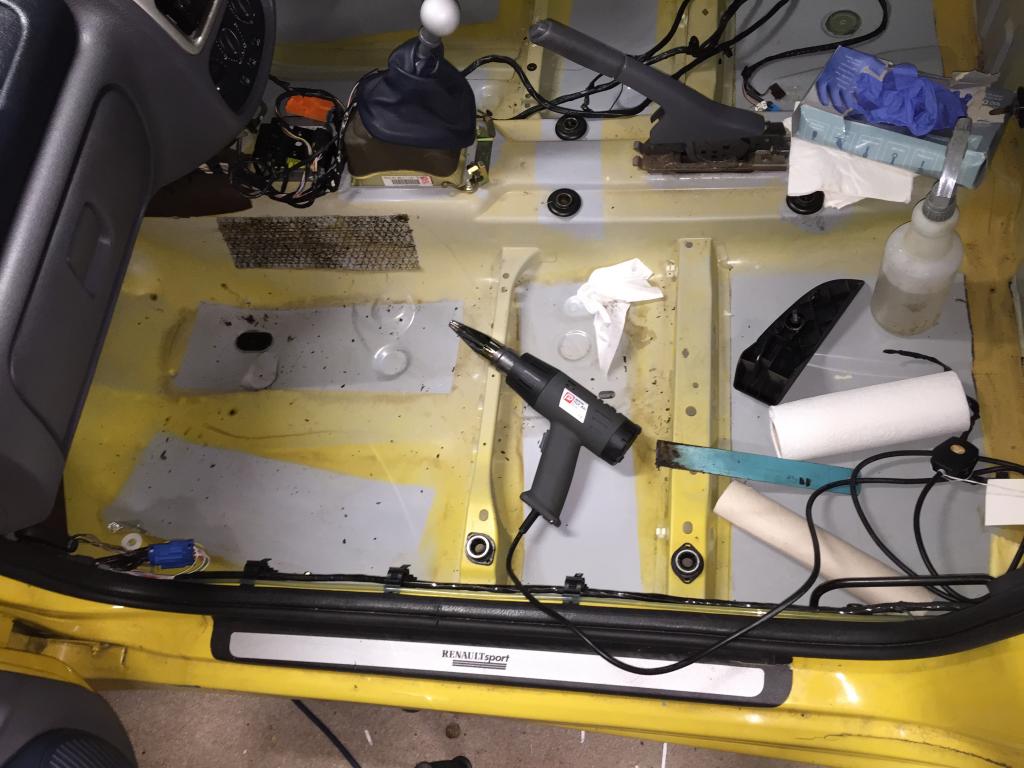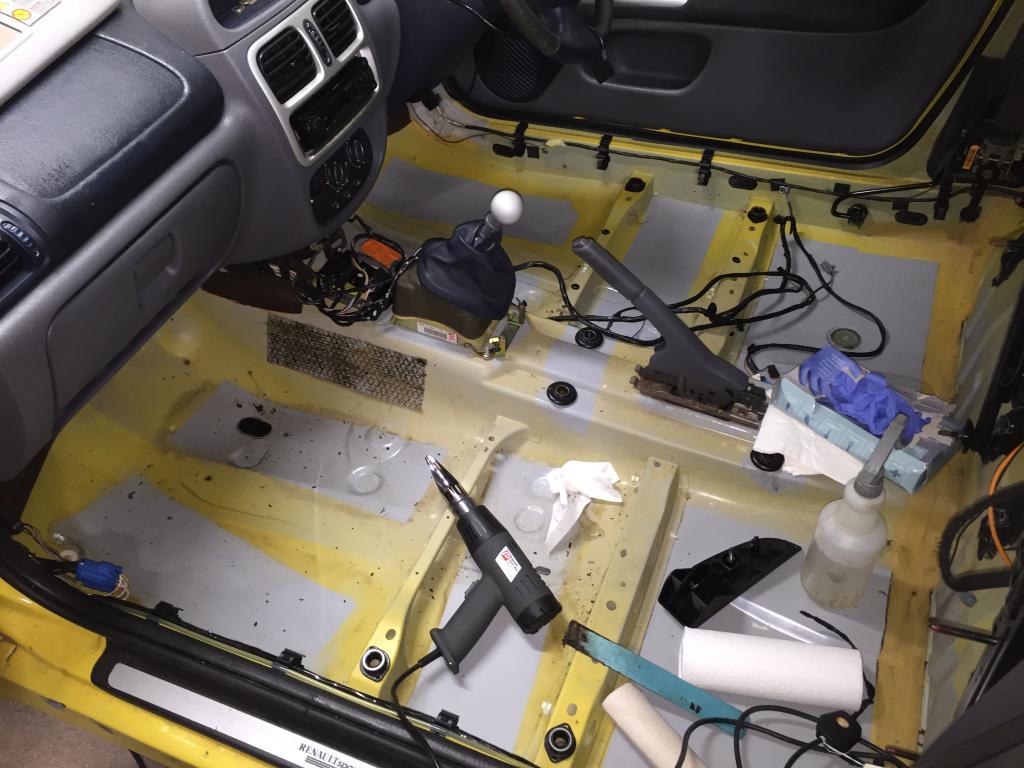 Then made an initial look at what I could split out of the loom, starting with the SRS stuff connected to the original seats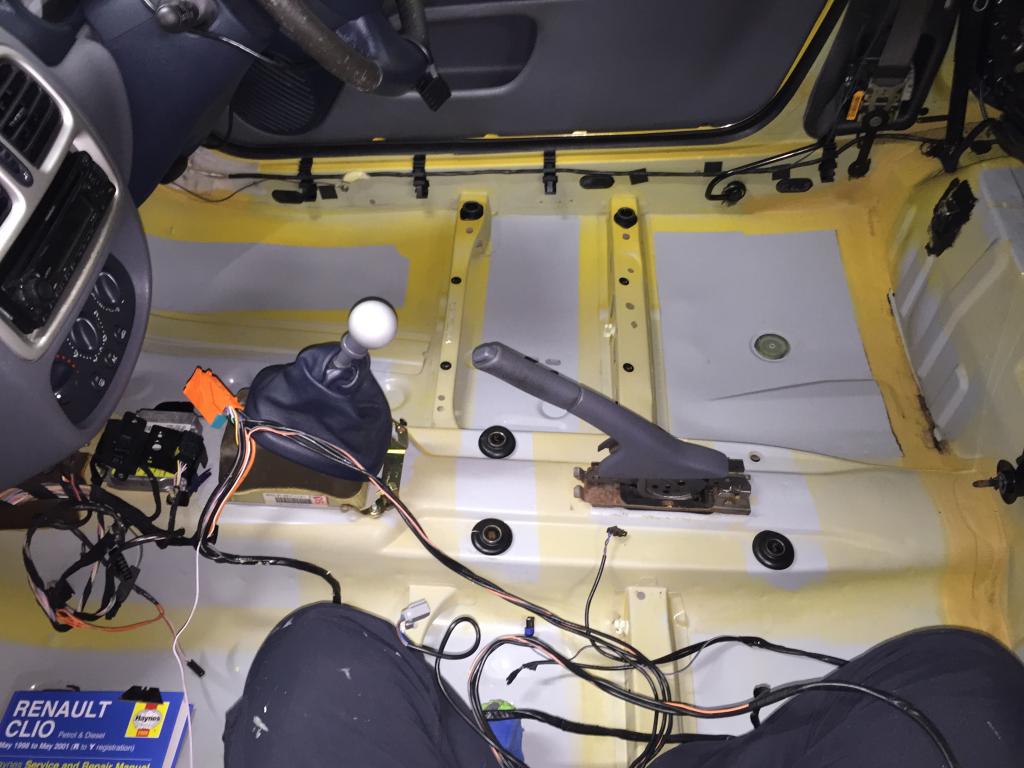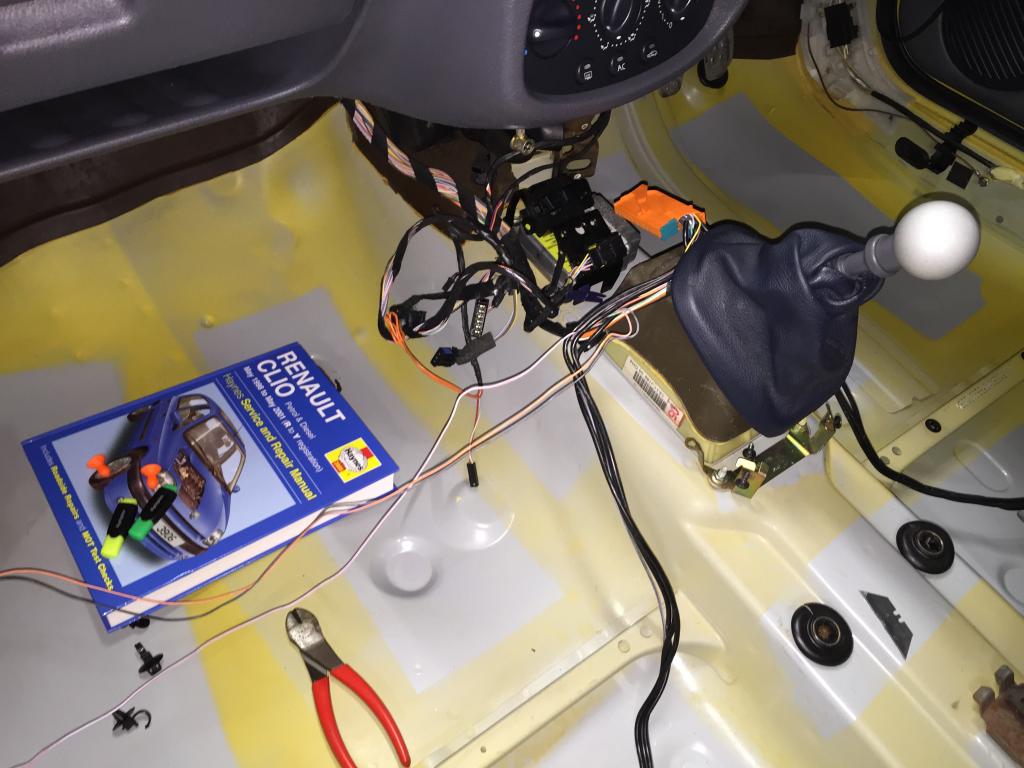 Then finally got a bit of assistance (hindrance) in the shape of
@Feirny
who assisted me to push it out the garage to get the last screw out the top dash. With a bit of a struggle we eventually got the top dash off, at some point in its life its had a new windscreen and they covered the top dash in mastic making it hard to get out!! We then removed/cut out the Cobra alarm which Ferny informs me means its an import destined for such as Japan.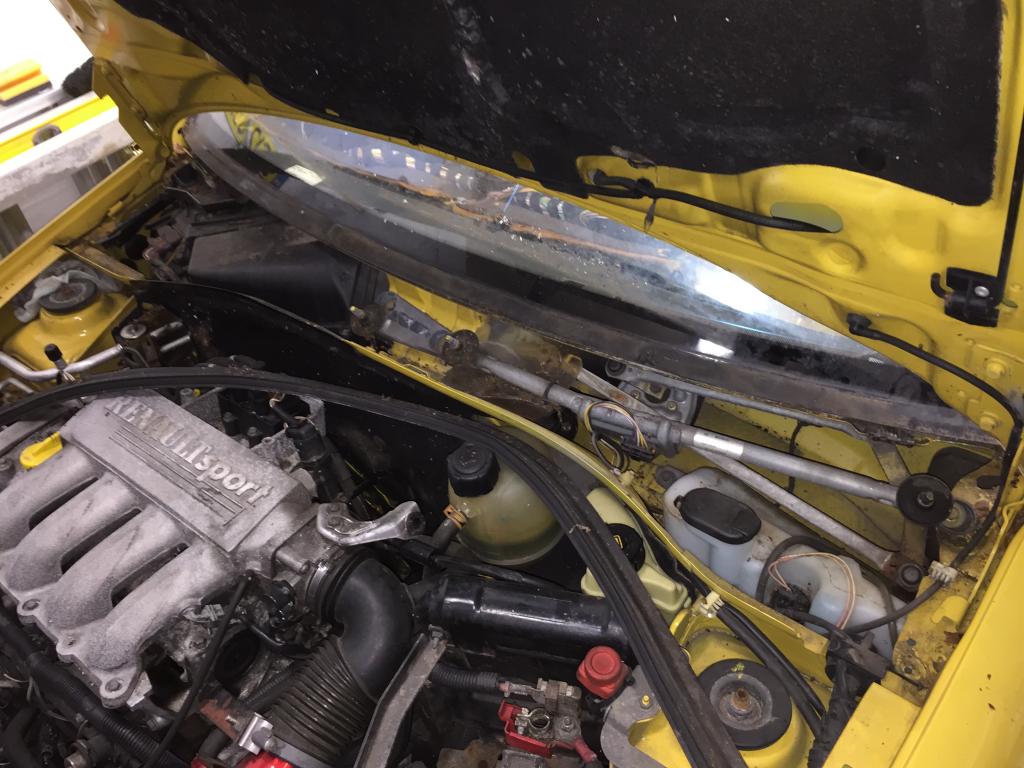 We then removed the lower dash and I made a started cutting other stuff out of the loom. Starting with the audio loom & front roof loom. At which point Feirny had to shoot off as we'd been working on it for 3 hours, time flies when you're having fun!! I carried on until about midnight and then called it a night.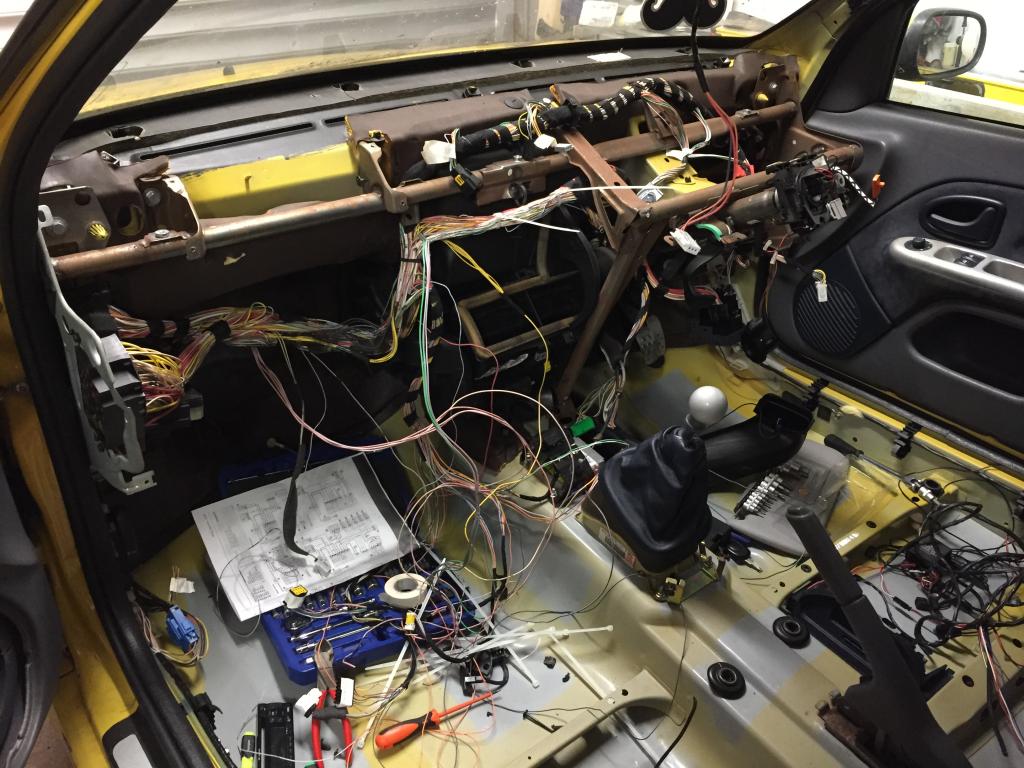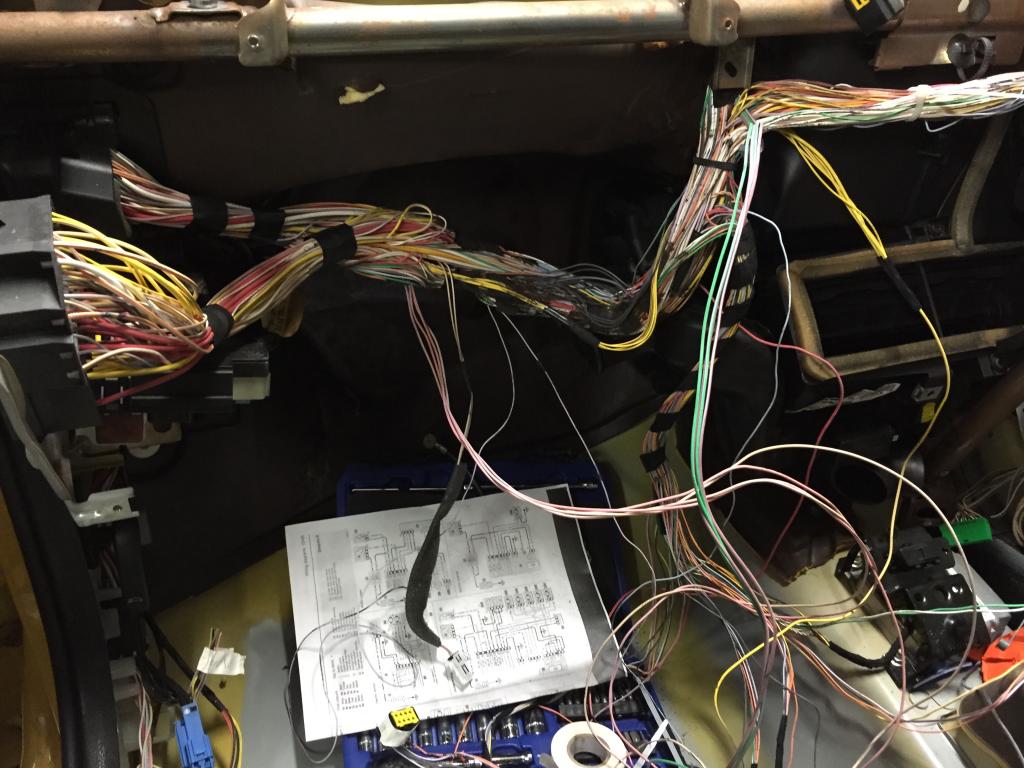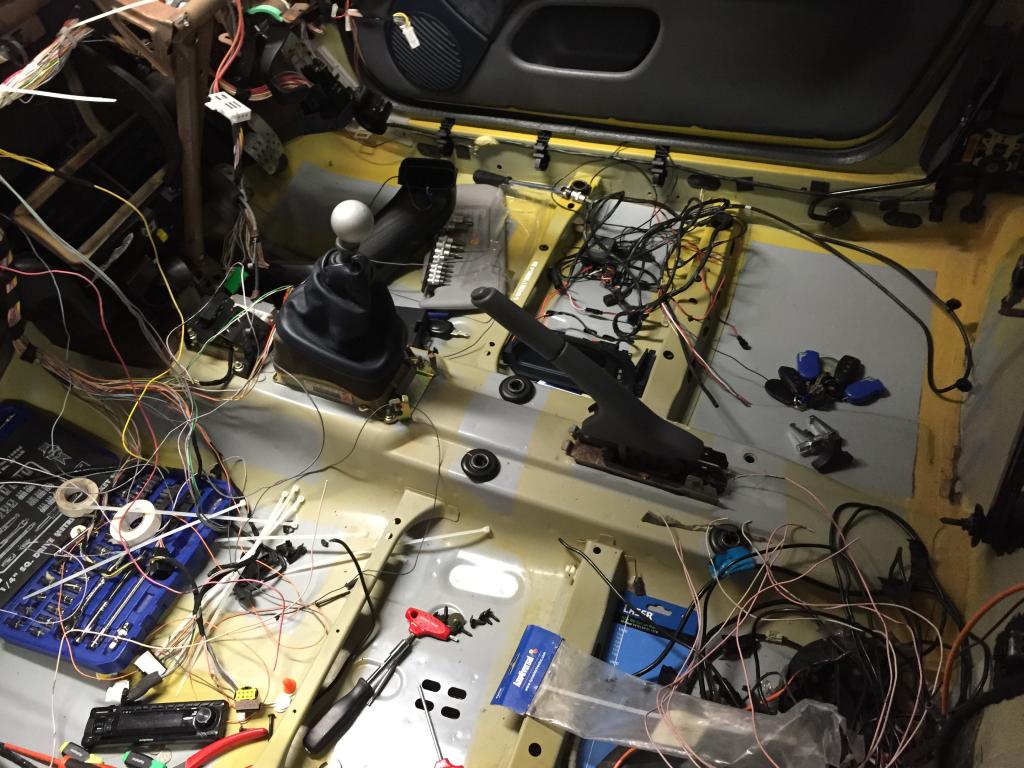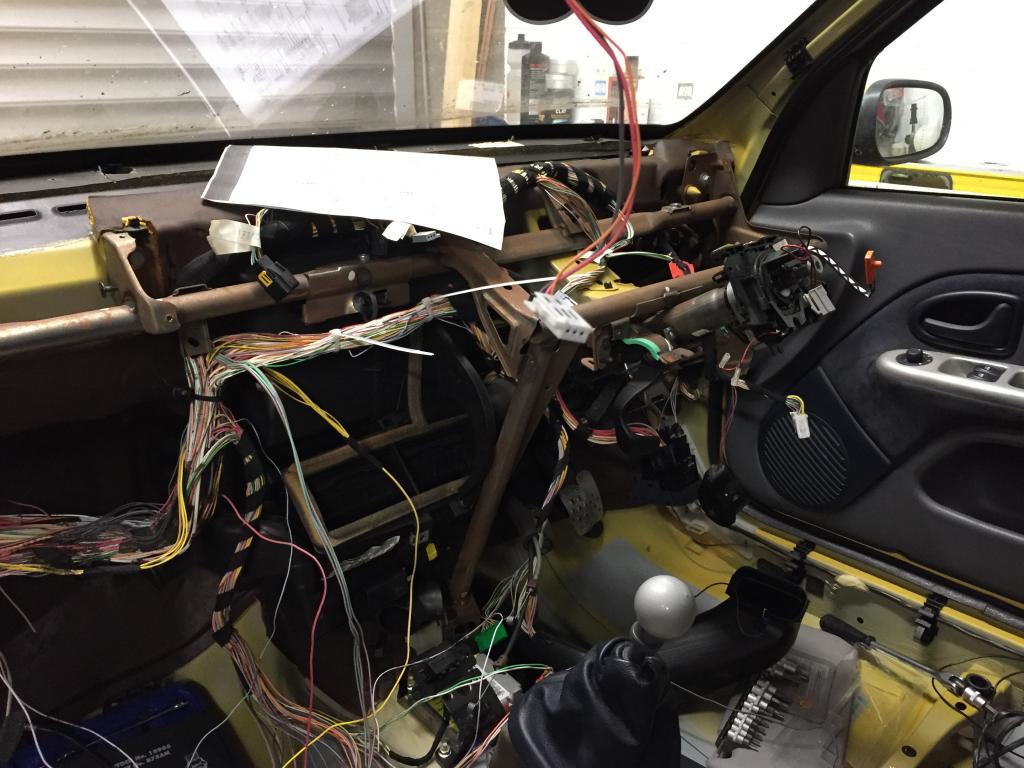 I'll be removing A/C, ABS(fitting cup master cylinder & Tilton bias valve), UCH/immobiliser so still lots to do with the loom. Not sure what I'll have to do faults/CLIP wise after these changes but I'm sure someone will tell me
Well thats the start of my project thread
I'll be back to add more for those who are interested, thanks for looking