Wales - South
ClioSport Area Rep
So a year had passed since writing off the cammed Iceberg, I thought it was time to jump back in to 172 ownership with a cup.
A few tidy ones were on the market. Then I spotted
@philly w
was selling his...so the deal was done the cash was exchanged the car was driven home. I'll essentially be carrying on with several things Phil was hoping to get around to doing. This thread Is going to give a nod back to all he had done so for reference.....here's his thread
http://www.cliosport.net/threads/another-172-cup-build.770253/
Done in phils ownership
▪️New tie rods, track rod ends and gaiters
▪️K-tec recessed catback
▪️Vibratechnics top engine mount
▪️Freshly powder coated rear beam
▪️Powerflex beam bushes
▪️PMS 10mm axle spacers
▪️new clutch kit (Valeo OEM spec)
▪️Blasted and painted hubs with new bearings
▪️Goodridge phantom braided hoses
▪️Brembo HC front discs
▪️Mintex M1144 front pads
Done in my ownership
▪K&N Panel Filter
▪️Air box elbow joint
▪"Real" carbon intrior strips (dipped)
▪️New clutch kit (Valeo OEM spec)
▪️Timing check at SJM Automotive
▪️S2000 ariel
▪️removed Halfords style badge
Still to do....(happening soon)
▪️Powder coated subframe with repair/strengthening washers
▪️Powder coated anti roll bar
▪️Powerflex anti roll bar bushes
▪️Sabelt wheel and OMP boss kit
▪Pure motorsport top mounts + strut brace
▪️New arch liners
▪️New RS197 style badge
▪️Scenic modded shifter (on waiting list)
Phil started with the car..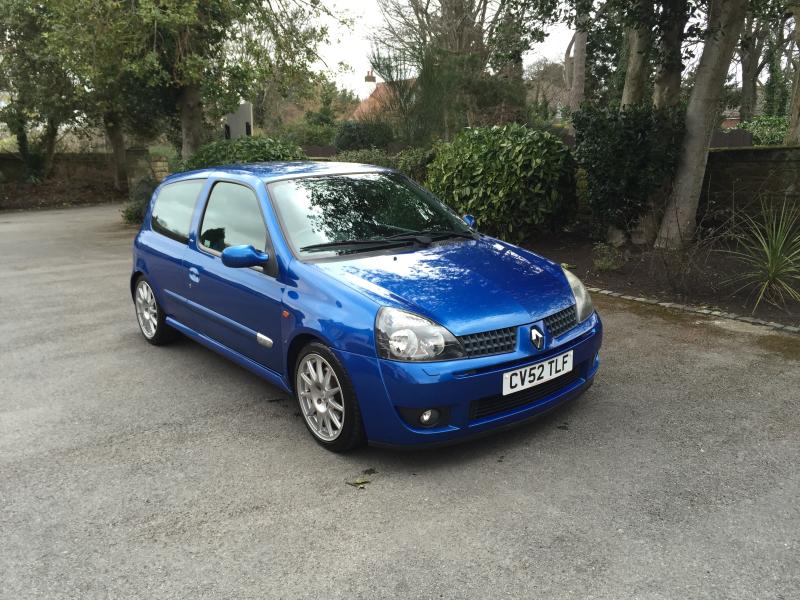 In pretty good shape.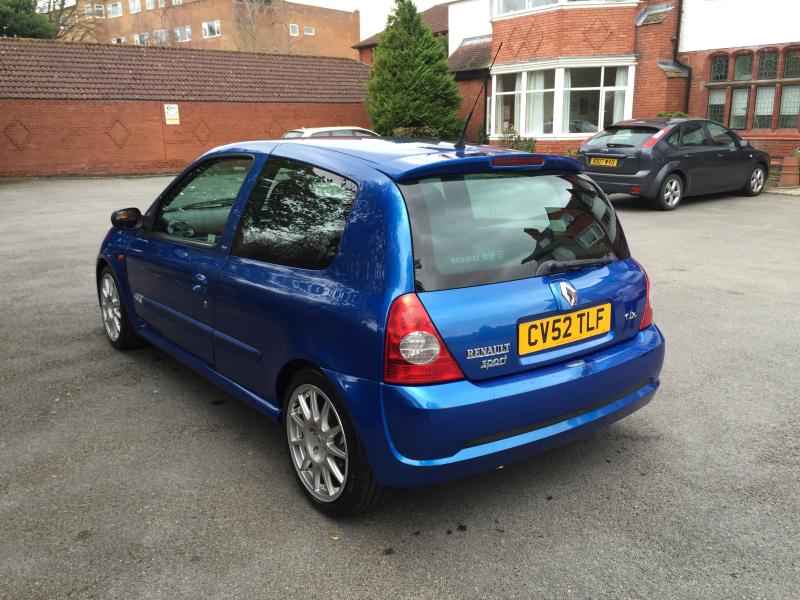 He then set about sorting out the running gear..New rear calipers, discs, pads Goodridge braided hoses, Powerflex bushes, Eibach sport line springs.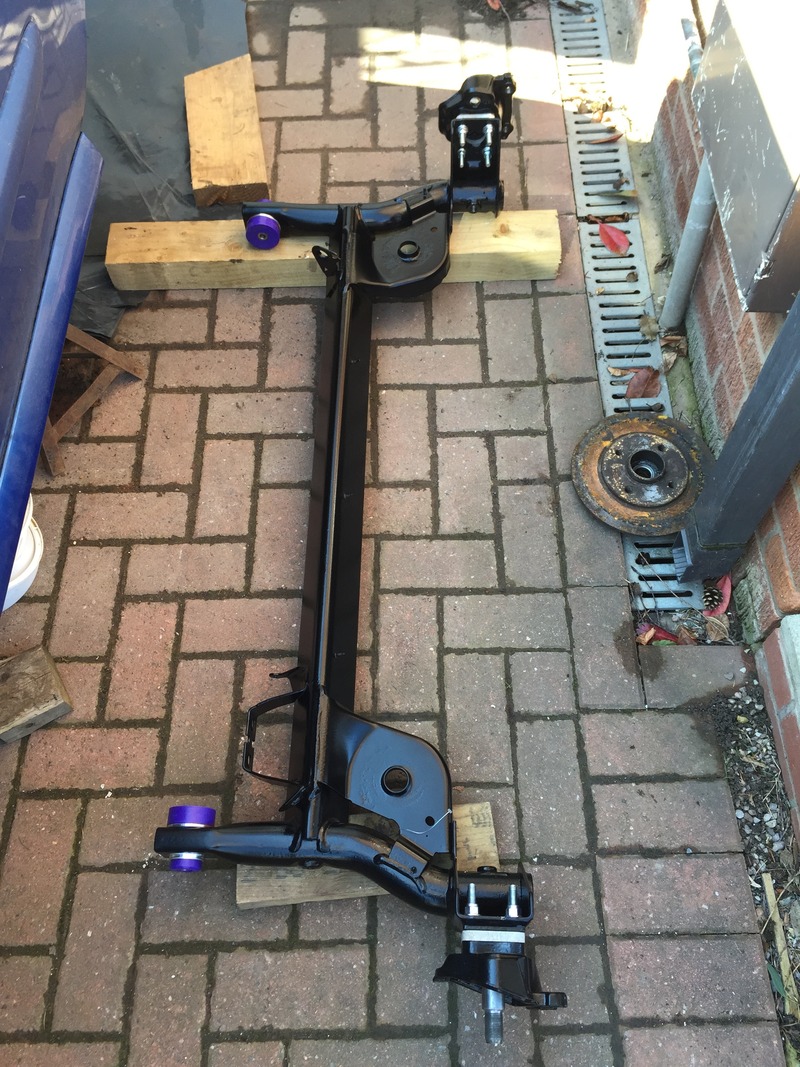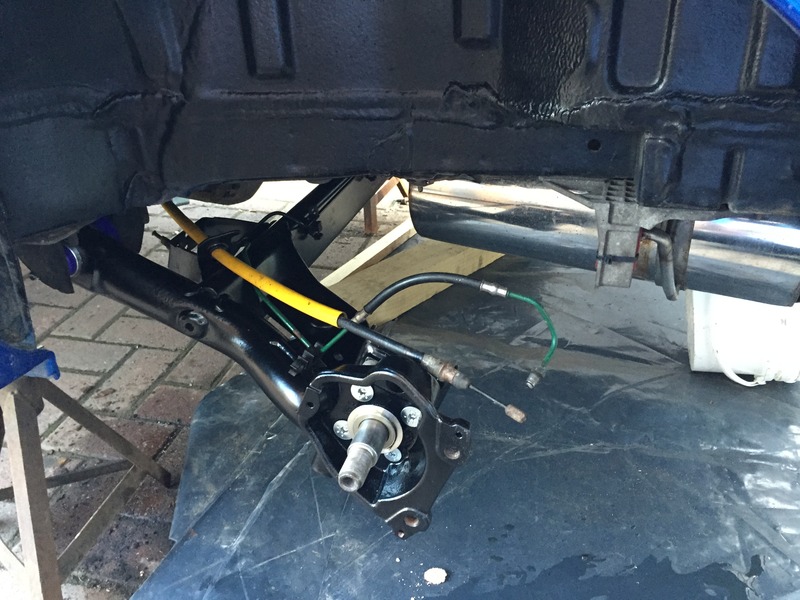 Then he'd added new front callipers with a few extra coats of paint, new slider kit and powder coated carriers.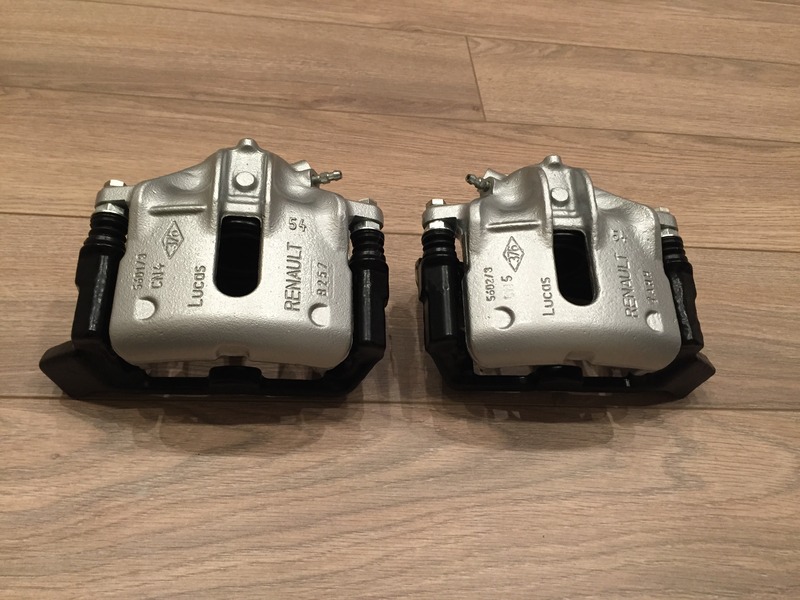 Eibach sportline springs and new cup shocks went on along with cleaned up and painted hubs, new bearings, Brembo HC discs and Mintex 1144 pads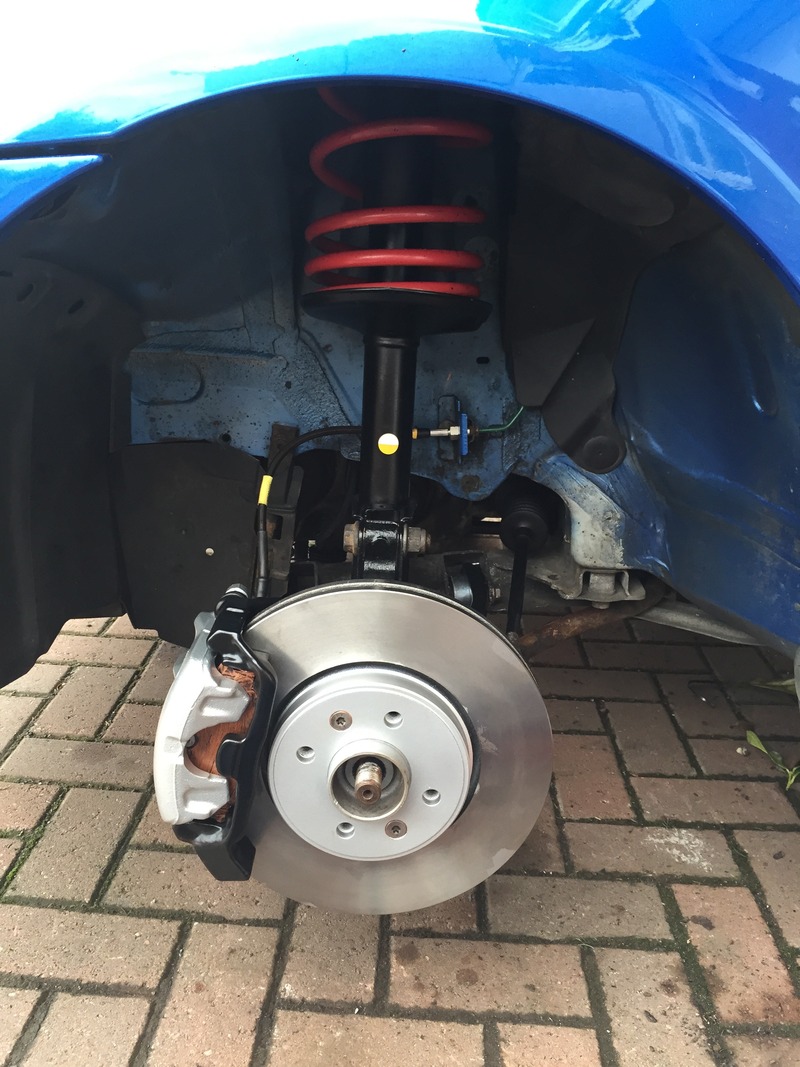 He'd then noticed some rust around the petrol filler so it was cut out and replaced.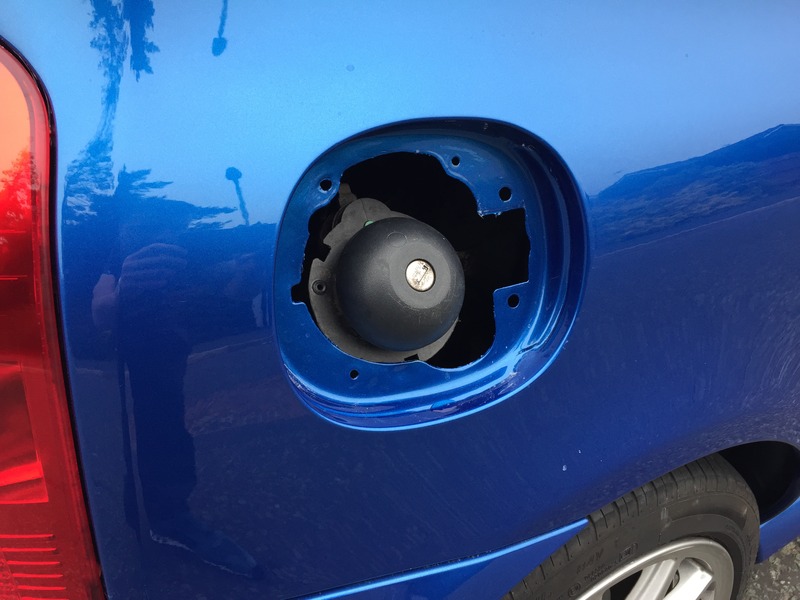 New filler flap fitted and painted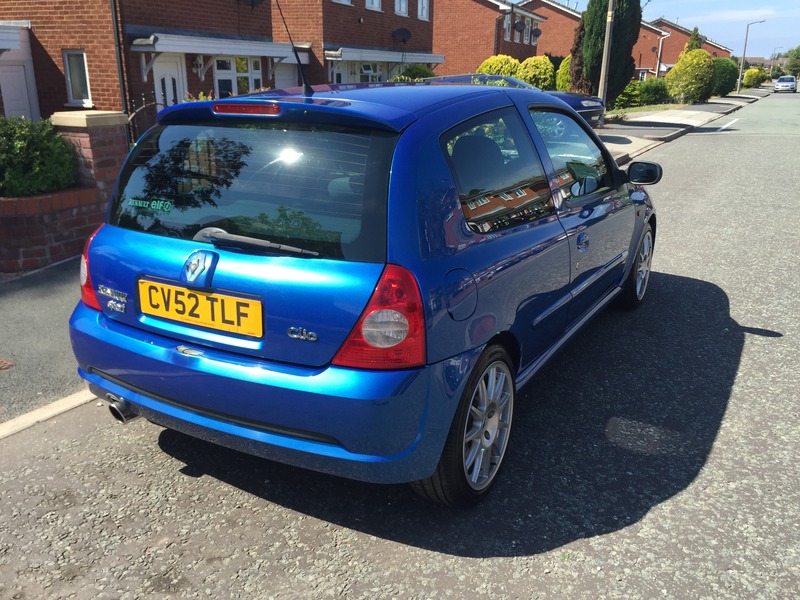 Along with the commen dents removed from the bonnet and some paint chips blown over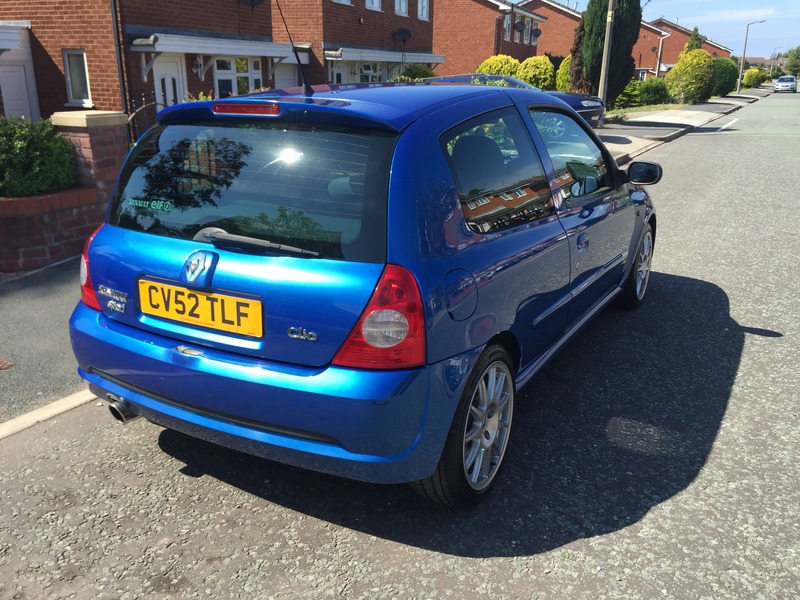 So that's where it left off with Phil...who was nice enough to let me interupt his family holiday so I could make the drive up to buy the car.
Car bought and I started making a few little changes.
Before that she was given a 200+ round trip to collect pick up a little 182 for
@Dano'
The previous owner had a neighbour whos 182 was so sick it had to be parked outside the local surgery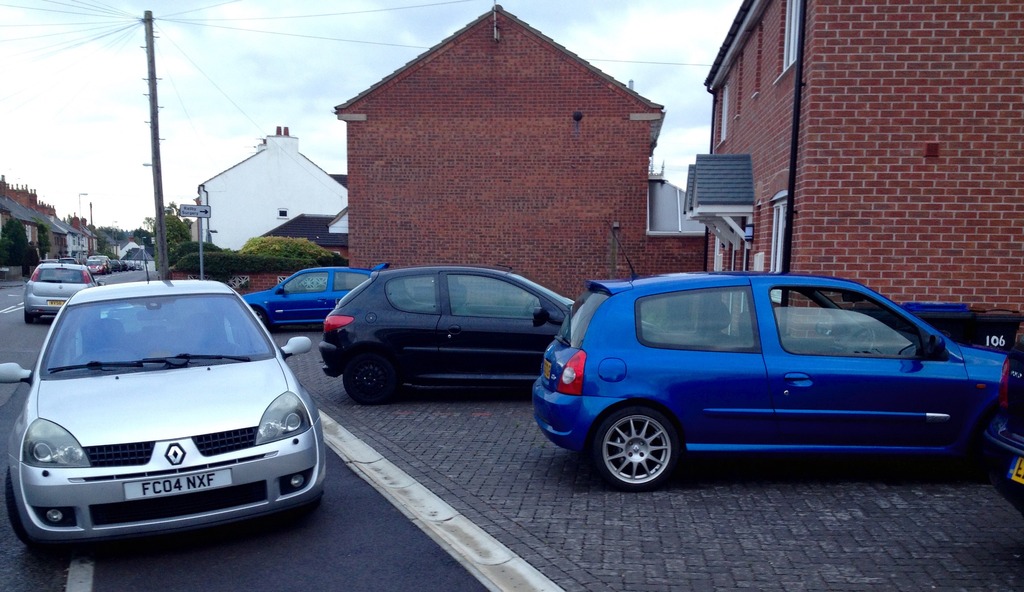 Home and it was time for a quick strip. I mean strip change...out came the cup ones...in went...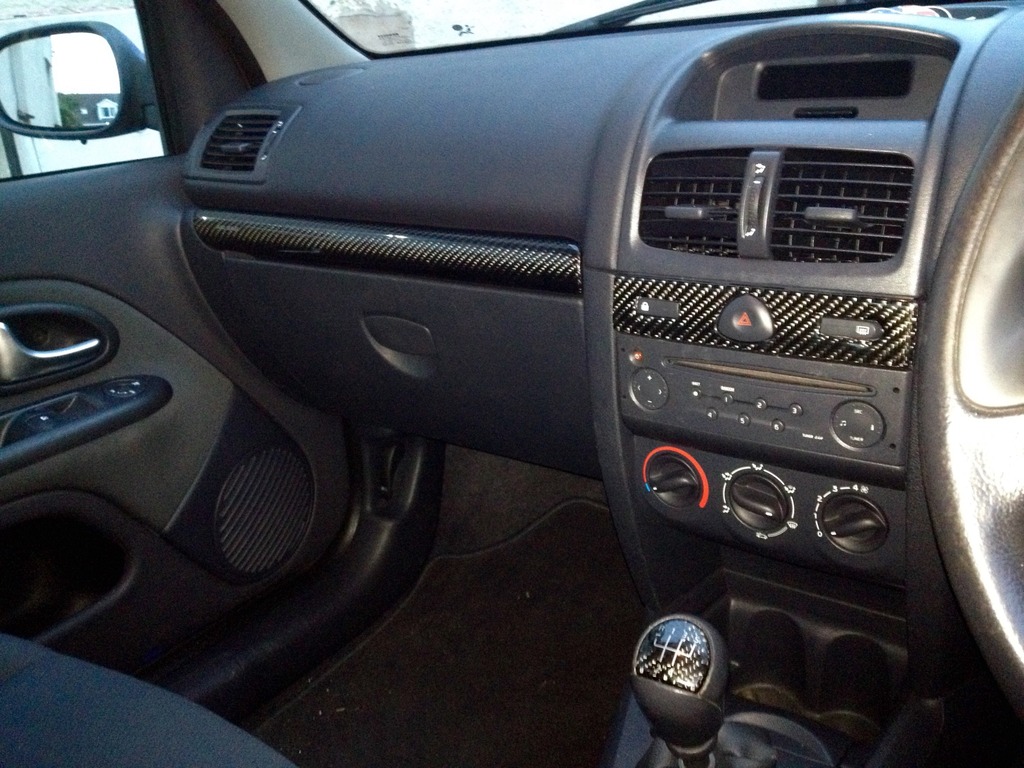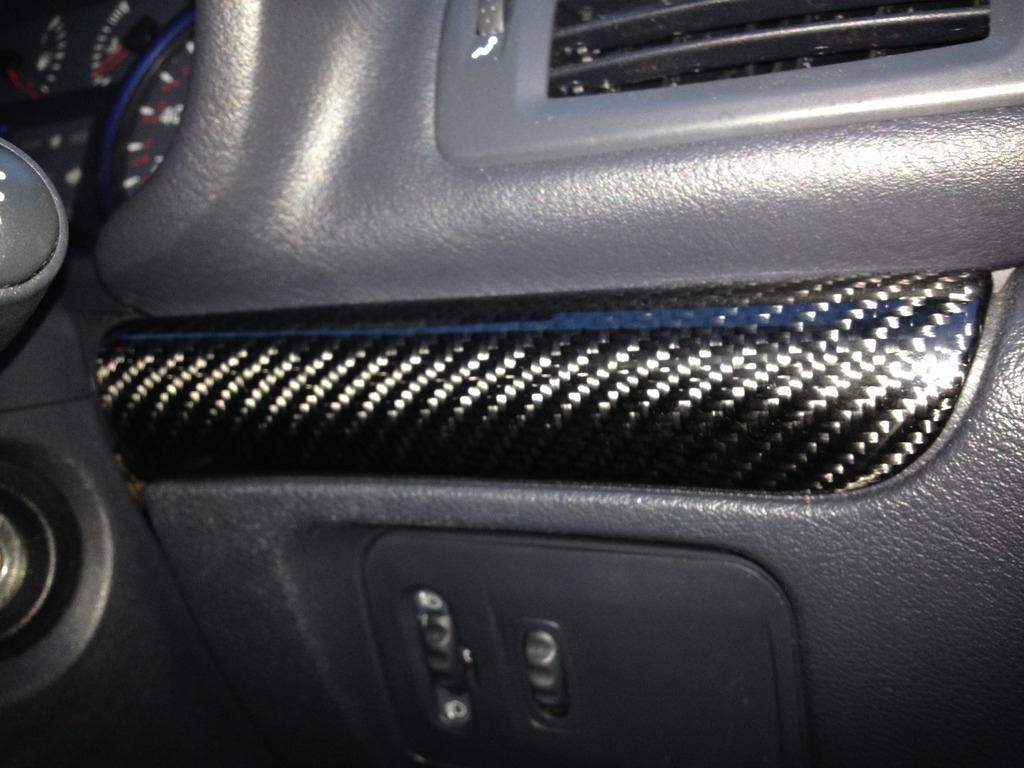 Ones that I'm really not to sure about. Anyone want to buy some interior strips?
Got around to removing the halfords style badge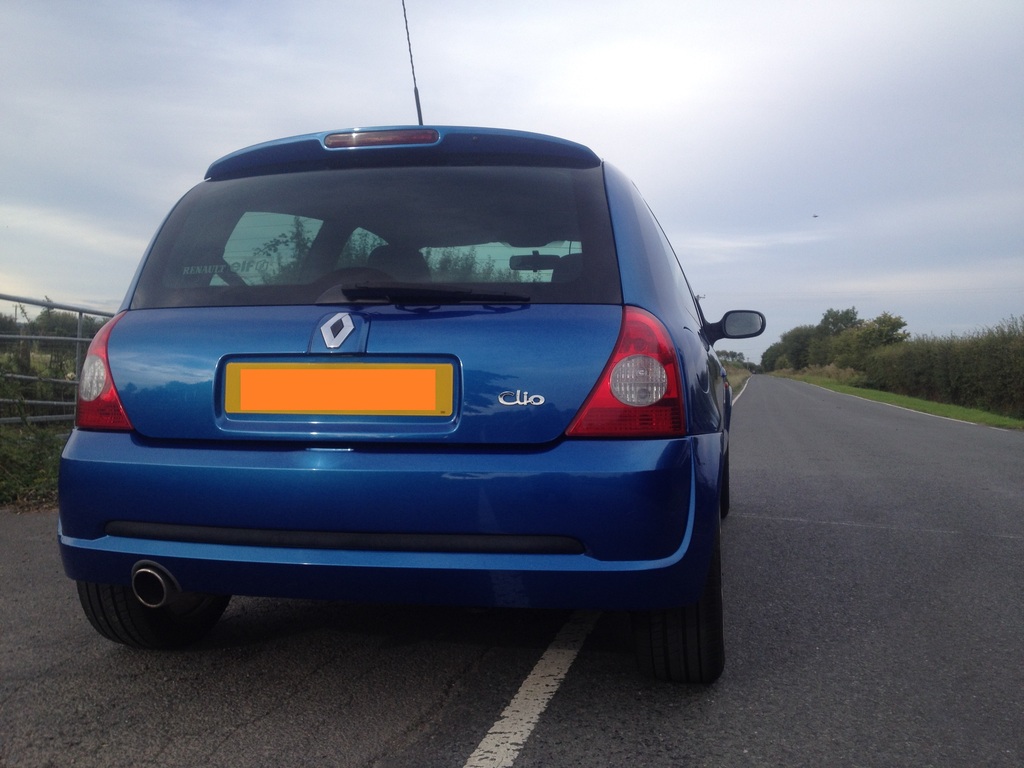 On went the S2000 ariel and while we're at it...Second pic here shows the dent that was there when Philly W owned the car....his dent guy did a good job as you can see below.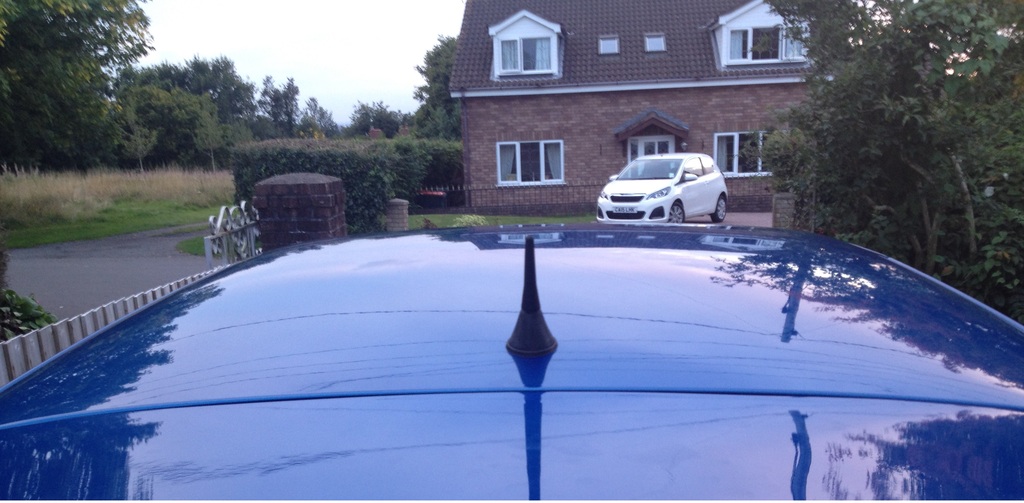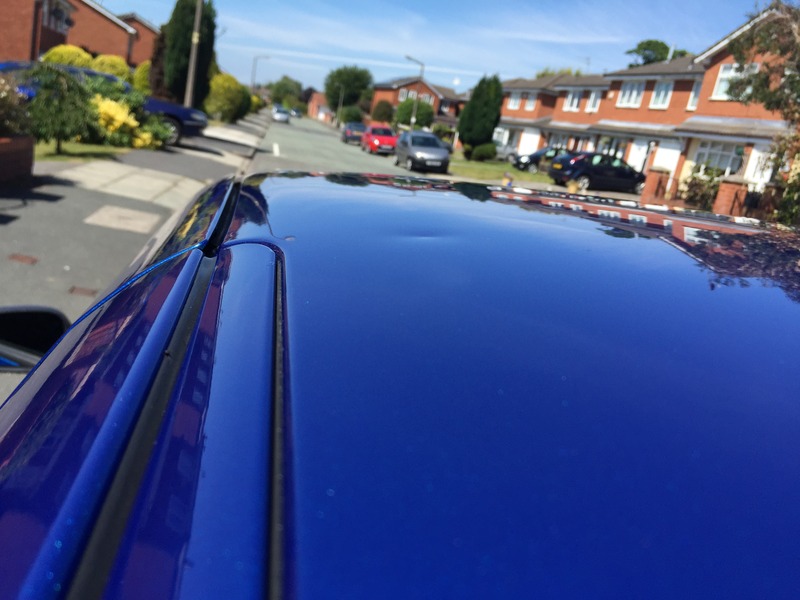 In went a new K&N panel filter then after a nose around on here at what seems to work for people.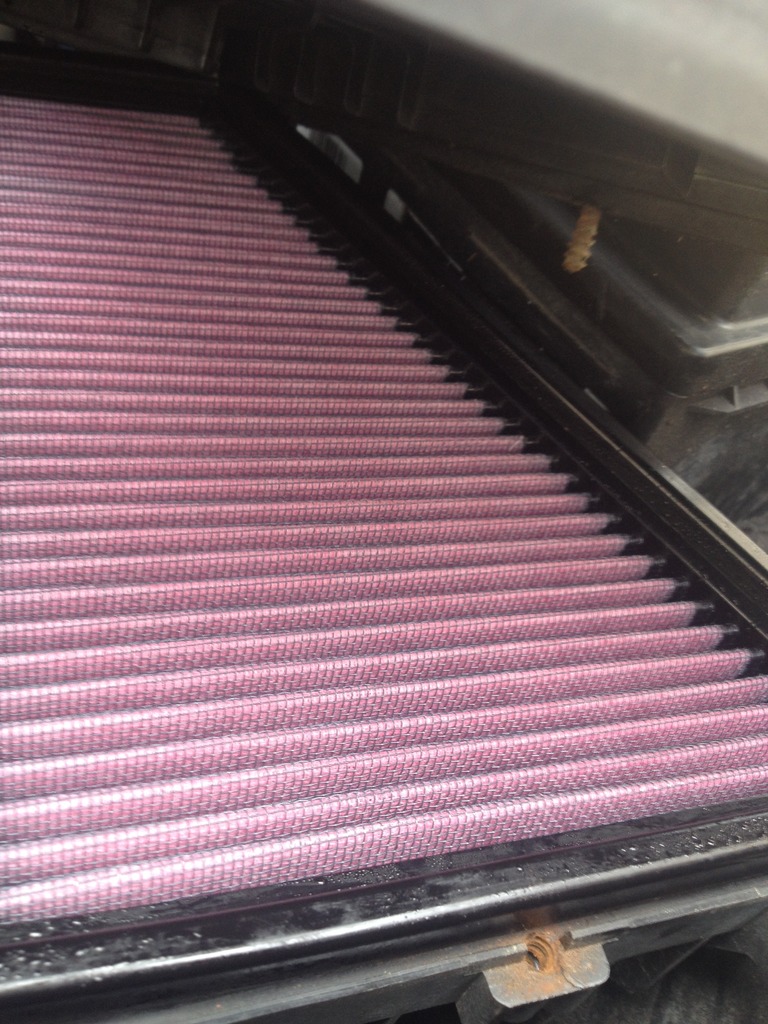 Down to SJM Automotive then for a new clutch + timing check and to drop off my hord of goodies for future fitment.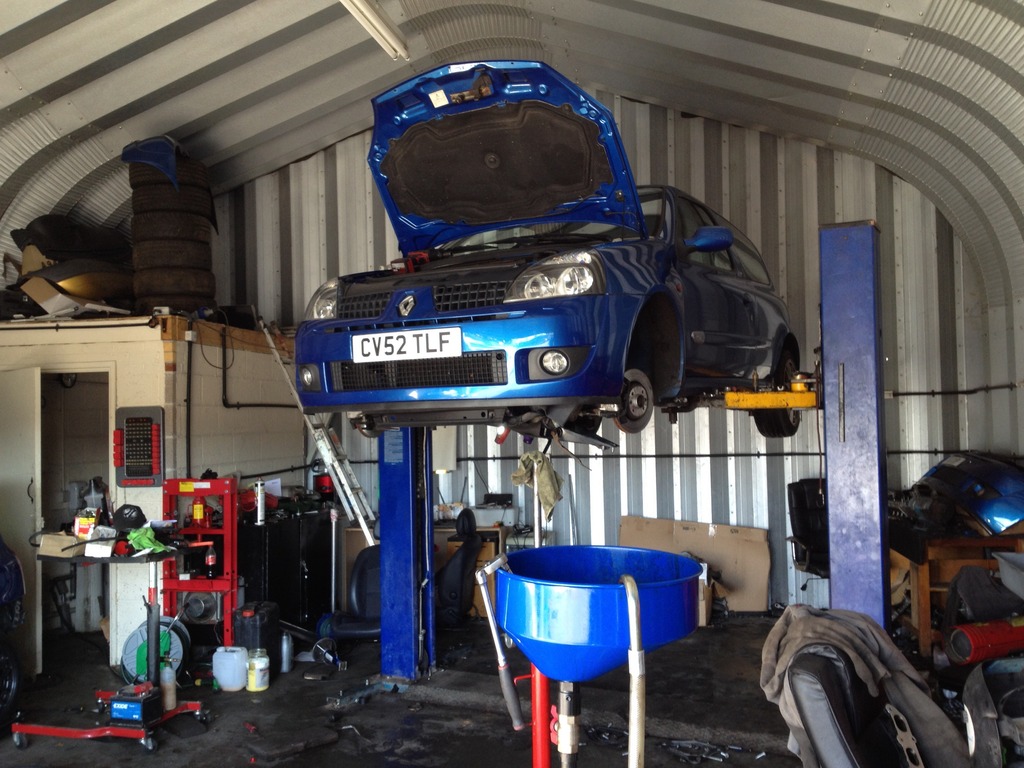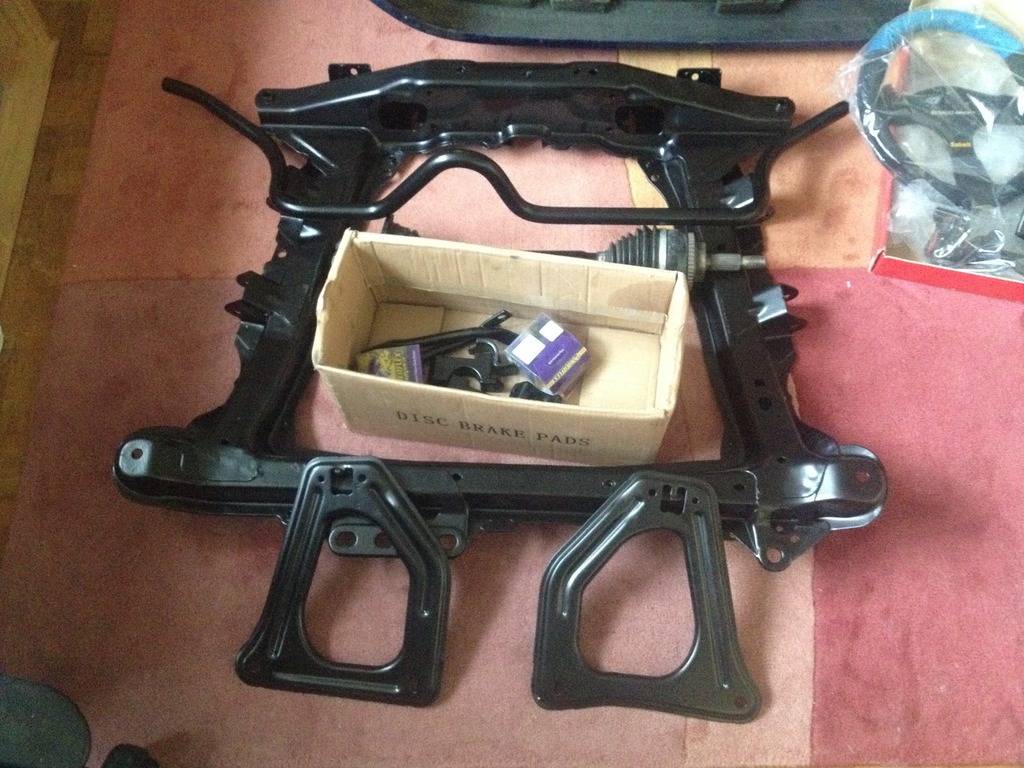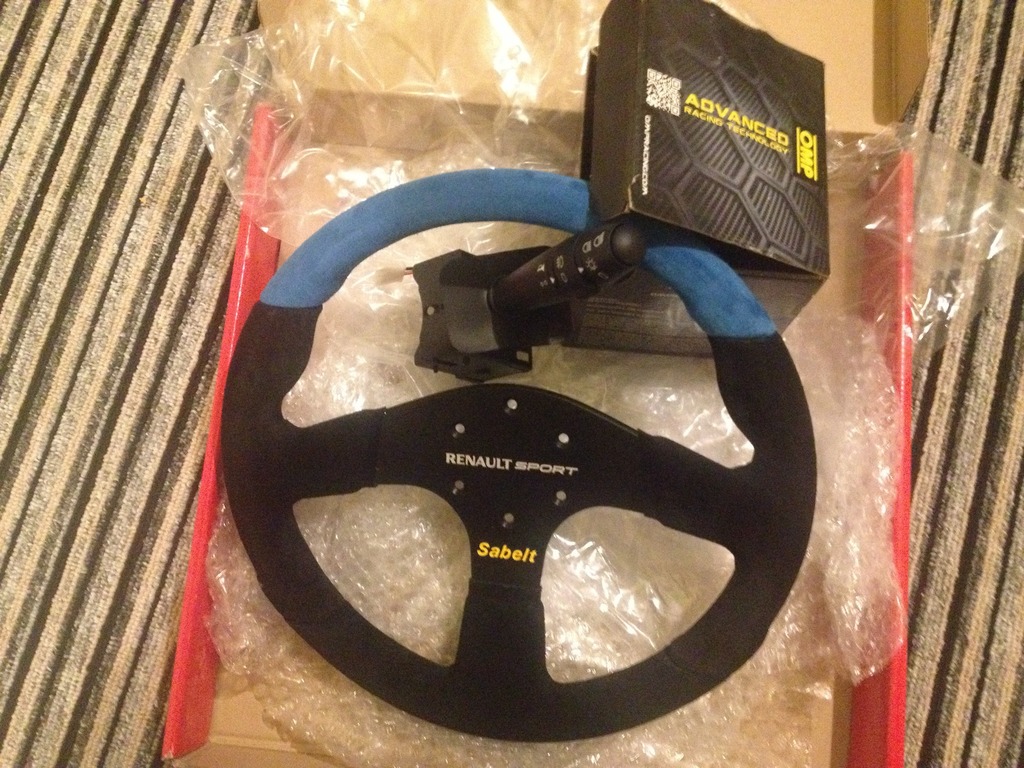 Today a new intake elbow was sourced from my old iceberg under dans recommendation as he noticed it had been cut down (not sure how this slipped my attention!) whilst down the yard Rene met her bust up sister for the first time. She's going to either become a breaker, a parts donor or a track rat. Not sure yet. And yes I know...I've named the car. Deal with it 😅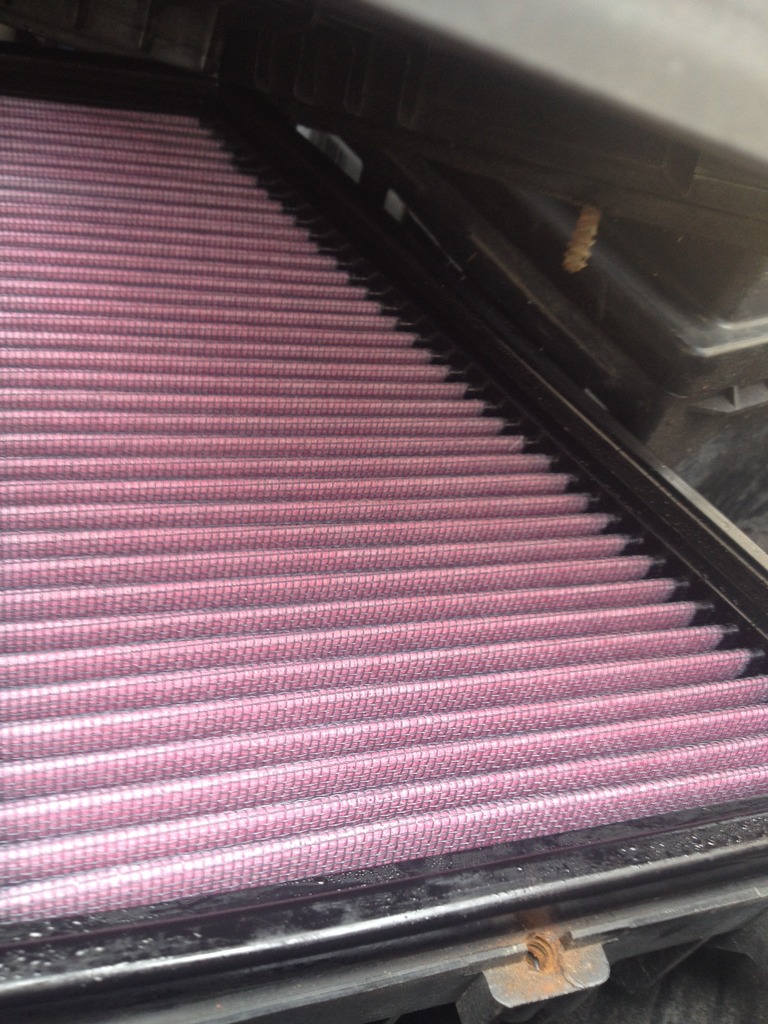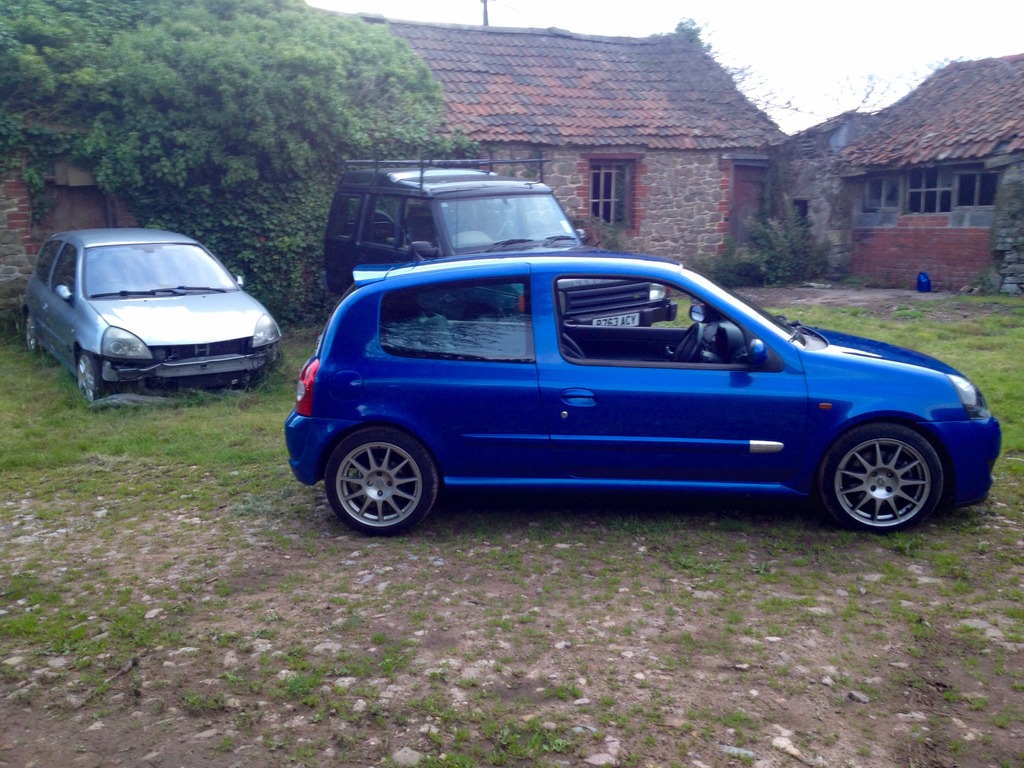 Then went home and opened up some more goodies for Dan at SJM to fit soon.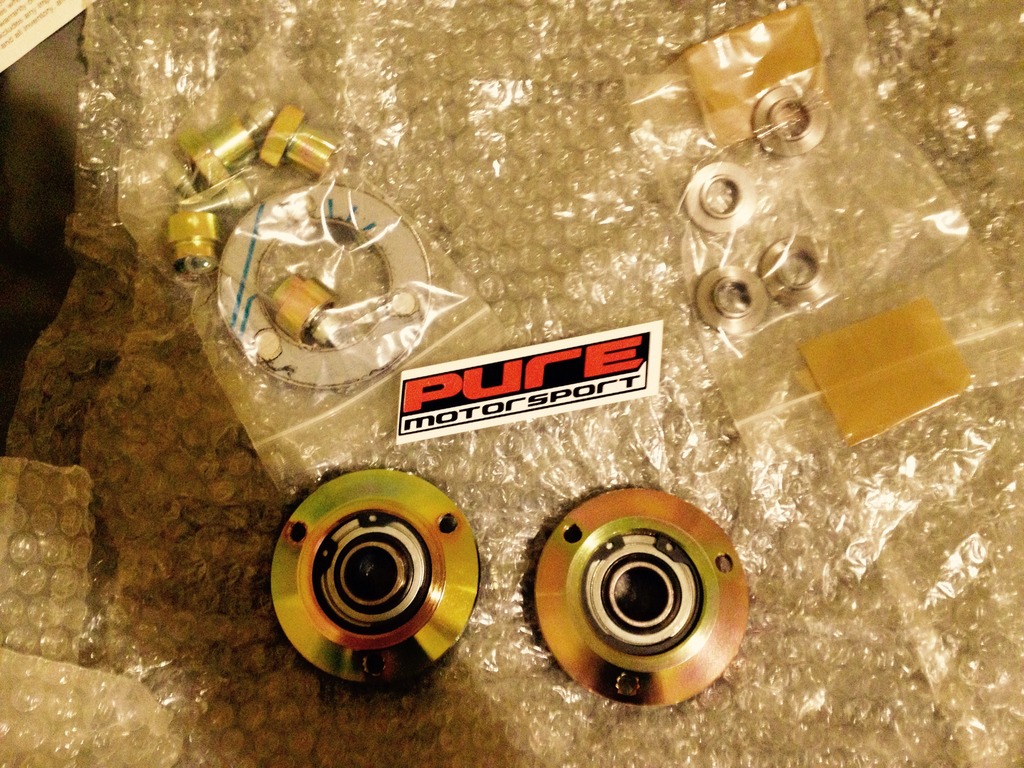 That's it so far. Two weeks in to clio ownership again and I'm already spending money I haven't got.
Do I care? 😂 No. Is it worth it....To keep Phils hard work going...yes.
This car/project is going to be a long termer. The aim...I'm not sure. I'd like to just keep it as clean and smart as possible.
Not chasing power figures...more focusing on drive-ability/function over form. I'd like to push it more towards the track-spec side of the spectrum yet still be able to use it daily with no hassles.
On the agenda is tidying up the engine bay a little. It's just picking where to start...help? Though first of all I'll be the car to a good deep clean and detail.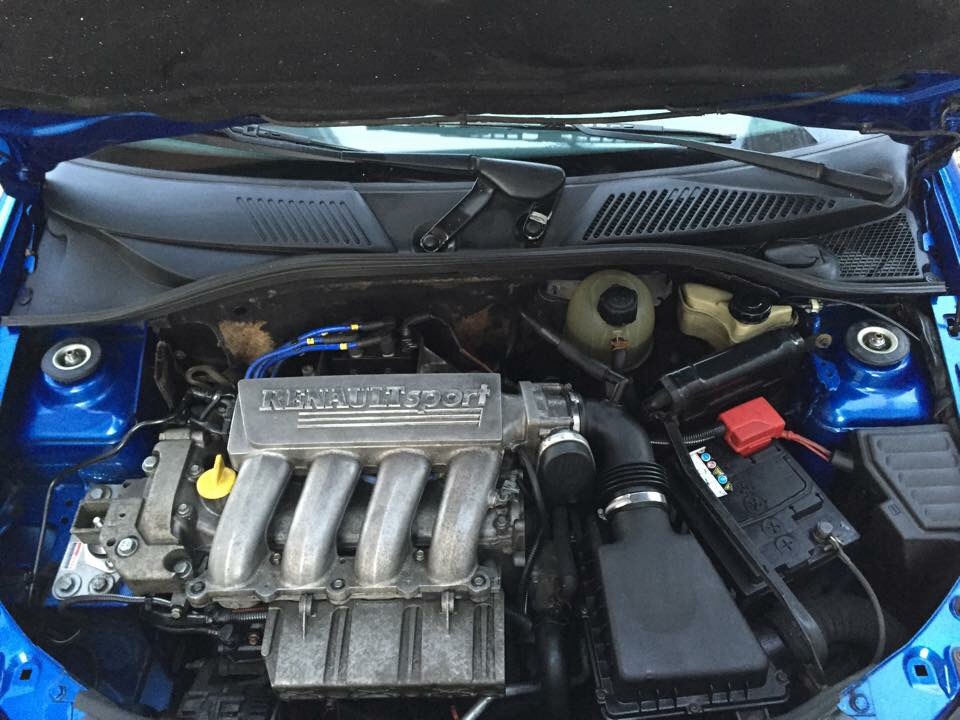 Anyway...enjoy 😅