***Content warning - PH1 abuse***
So here i am, dusting off my old cliosport.net
This car was previously part of a long thread back in 2011,
https://cliosport.net/threads/strugglers-back-ph1-172-project-bit-of-a-read.614966/
The clio ended up in a garage due to financial constraints and a bit of lost interest to be honest. Then late 2021 it had to be moved. I was extremely close to selling it, but once i gave it a clean i realised i didn't really want to. It then moved around a bit to where i could find to store it, including a year sat outside my flat in SE London (see attempted theft damage) but now it has finally made its way home to the new garage my parents built.
So after sitting for over 10 years (still only on 85km) i need to work out what to do with it. Its definitely looking worse for wear but there's life in it yet i hope!
Hopefully the engine has fared OK. Cambelt is definitely needs doing. Starter is stuck, battery is kaput, brakes need rebuilding and there's general surface rust all over the shop.
I guess i will see in the coming weeks how the restoration goes. First job will be to get the engine back out and start cleaning the body up as much as i can. Let me know what you think.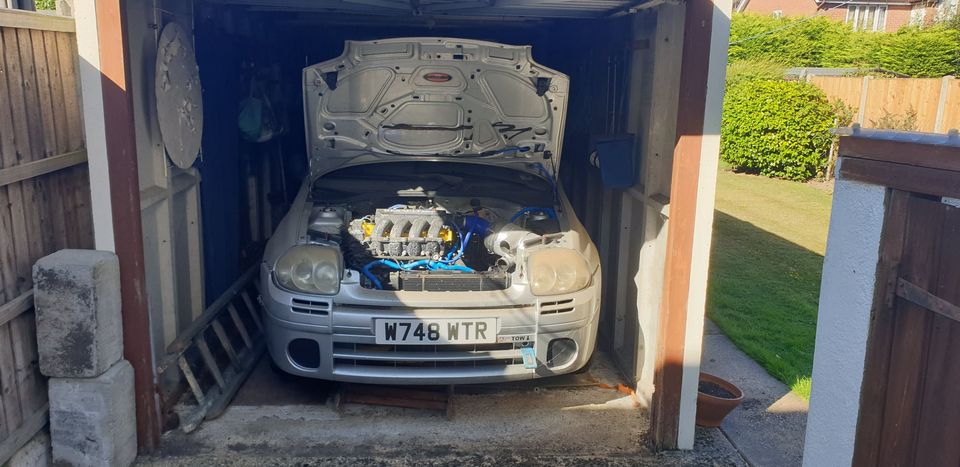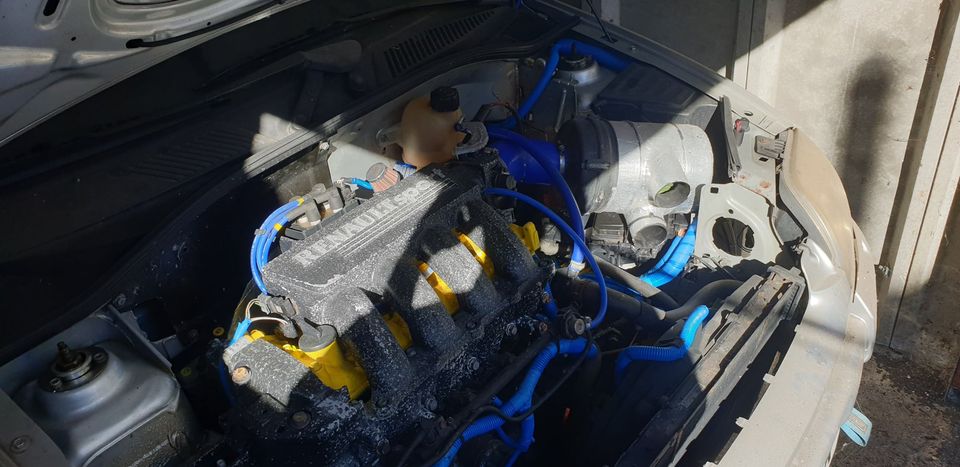 Hoping this is just surface and will clean up ok...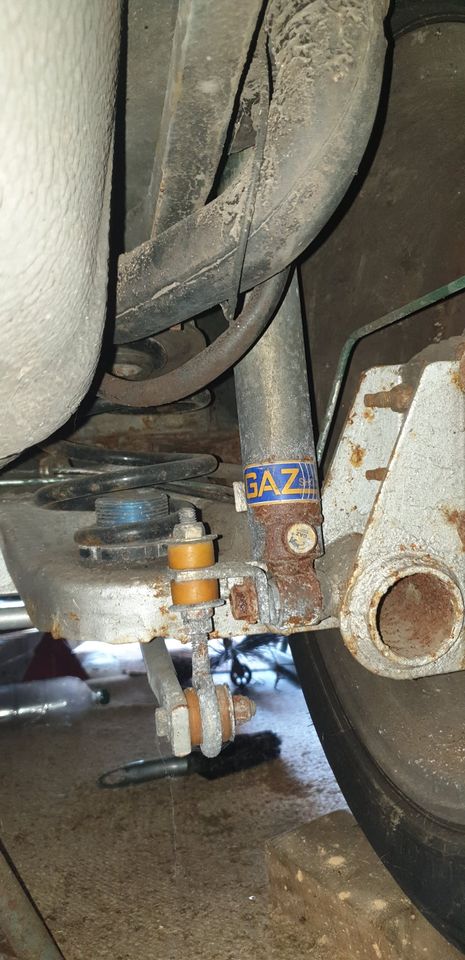 Bit of theft damage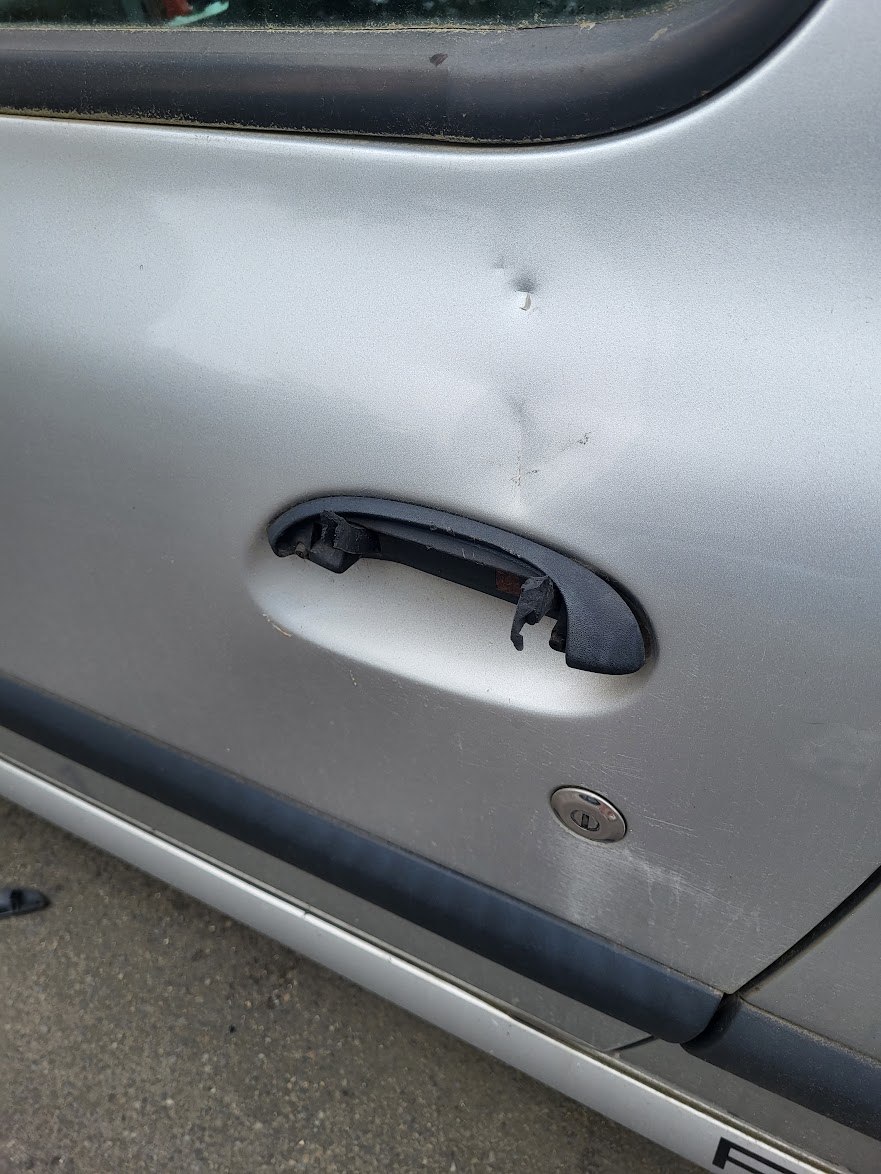 New home