I think this is my third project thread on here now
one day i'll learn my lesson. Maybe.
This is Alex the 9 (Numberplate D570 ALX... ALX = Alex = how original
)
I first saw this car in 2001 at Shakey, it was owned by one of the marshals there. It was his dads car before that. At the time I was still quite into my 9's and 11's as the 21 fetish hadn't quite fully taken over my life yet. It wasn't for sale, but I planted the seed that should he sell, it should come my way. We were regulars at Shakey at the time so I saw the guy regularly enough, and the 9 would be sat outside the marshals shack.
Some time in 2002 I think, the guy approached me and asked me if I still wanted the car, for the princely sum of two hundred and fifty pounds. Needless to say the deal was struck.
I actually gave it to my Mrs at the time to drive around as her daily. It came to a few shows and generally ran her around for three years despite me nearly setting fire to it and having to replace the whole dash and engine loom
. It never let us down, but when she got pregnant with our first child we took the executive decision to upgrade to something bigger and safer for her and (what would be) my daughter. (In case you're wondering, a Phase 1 21 Turbo, then a Safrane Exec)
The last tax and test ran out in 2005, and to this day has never seen the road again. It's lived:
On my grandads houses drive
In a rented lockup
On a mates drive
At a rented spot in a unit
At a sub-let small unit
At another mates house
...and finally it arrived on my drive at my house on the 30th November 2014. This is it leaving Danny's house.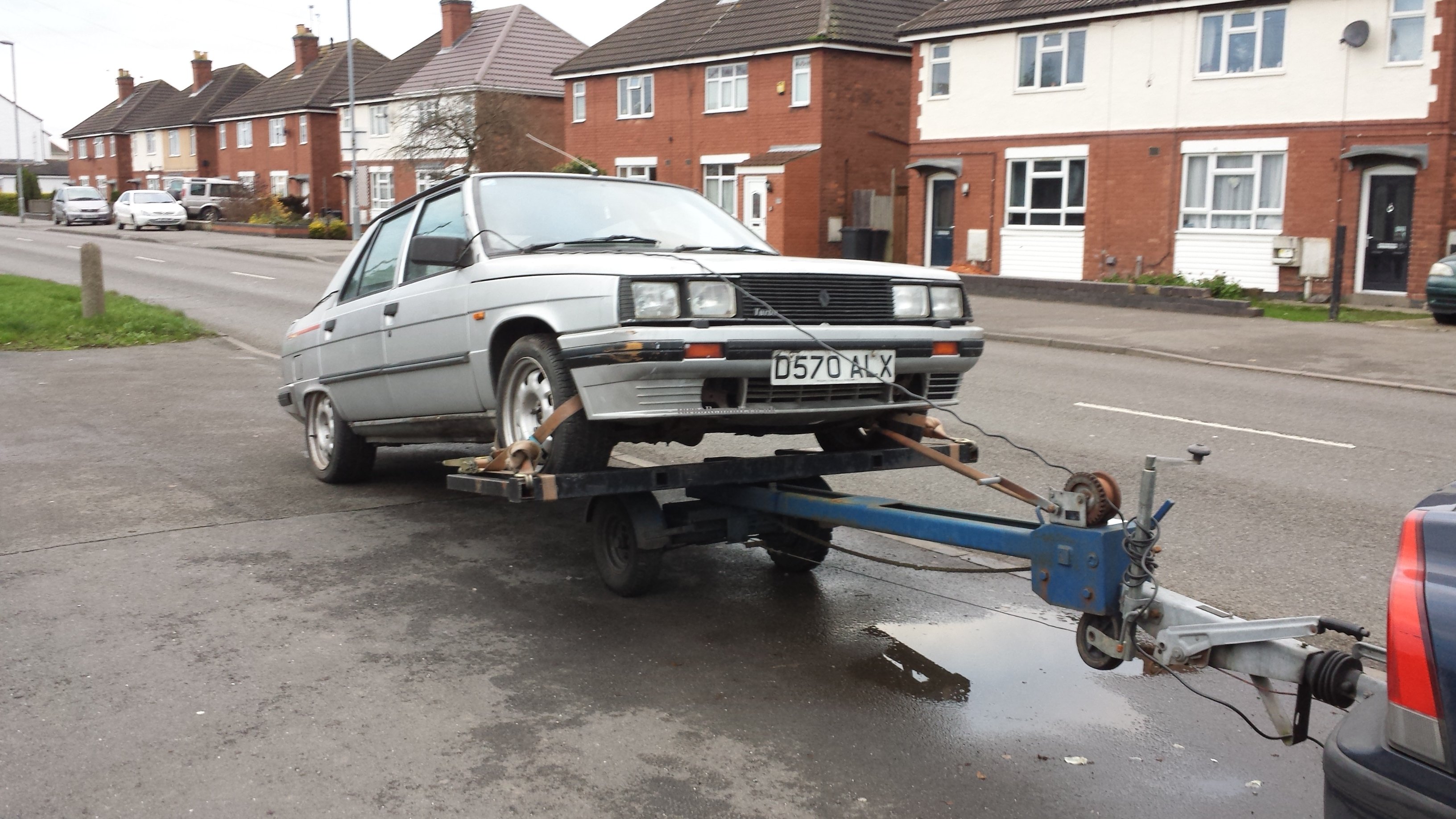 It's been there ever since
(originally posted this Aug 2017)
, save for me starting it a couple of times a year, and me moving it to dig out the drive and hardcore it. This is the furthest its been from the drive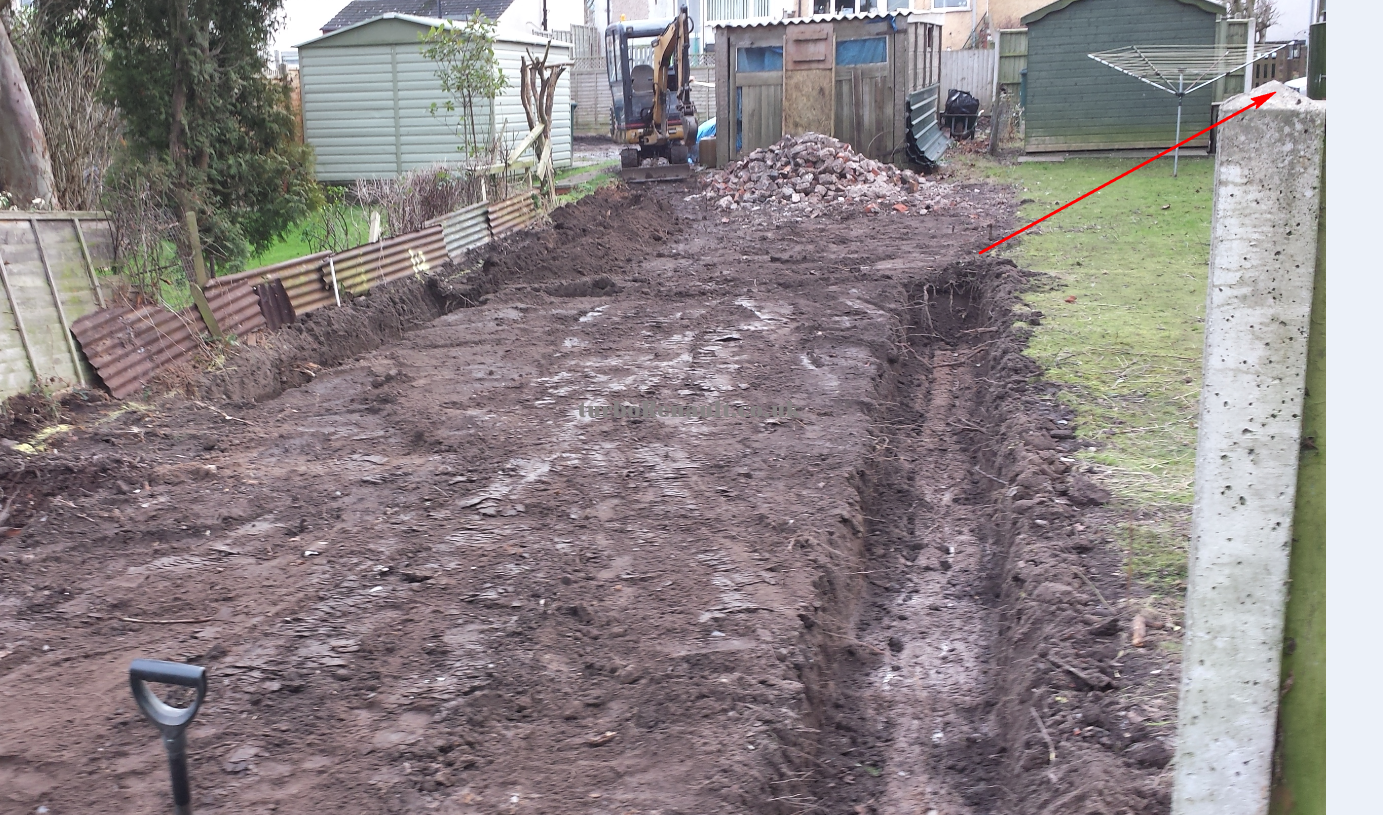 I've had no less than seven people stop me outside the house, knock the door, post notes or similar about it so far this year
View attachment 22522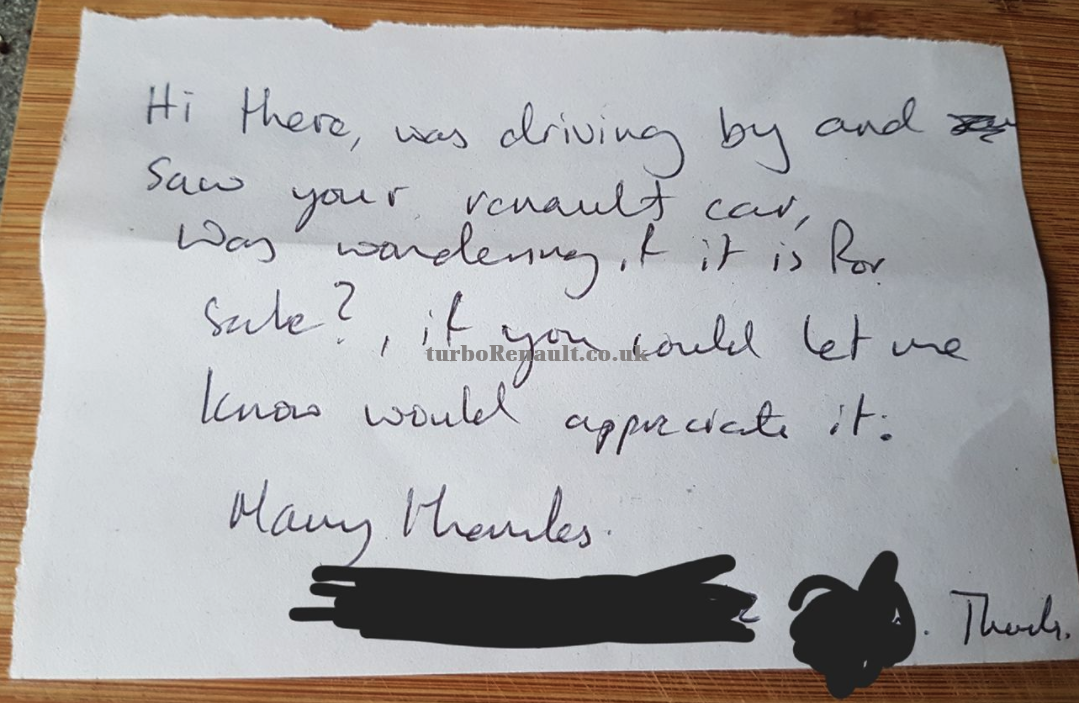 So, anyway. The garage has progressed to a point now where I could get this thing out of the weather. It's starting to suffer and though it always needed paint, and it had some rust anyway (its a 1986 Renault FFS) it's generally in decent nick and not terminal. The Phase one benefits from not having sideskirts to give the sills the damp misery to rot away at a thousand miles an hour. I bought some wheel skates for it last week, and Saturday was "Moving day".
Brigsy rebuilt the carb for me last year so it's easier to start now, I hoofed a battery on it, bridged the fuel pump relay and after a few cranks and fresh fuel down the choke it fired right up. Same oil and coolant as the day I took it off the road lol! I warmed it up and made sure the stat was working, and then drove it right around back to it's new house. Stuck it on the wheel skates and turned it around, and tucked it away in the corner.... for now.