After coming up to 6 years of ownership and due to inevitable rust setting in, decided to get the bodywork sorted, but first a little upgrade, before the bodywork gets seen to.
1.8 - 2.0 16v (From a Megane). Will be tinkering with the 2.0, but not too sure yet, what Im doing to it.
Here is my progress today.
Last thing I had to do today, apart from undo the engine mounts, was get this badboy off. Was really on solid due to rust and water I presume! Needed a good old welly with a hammer.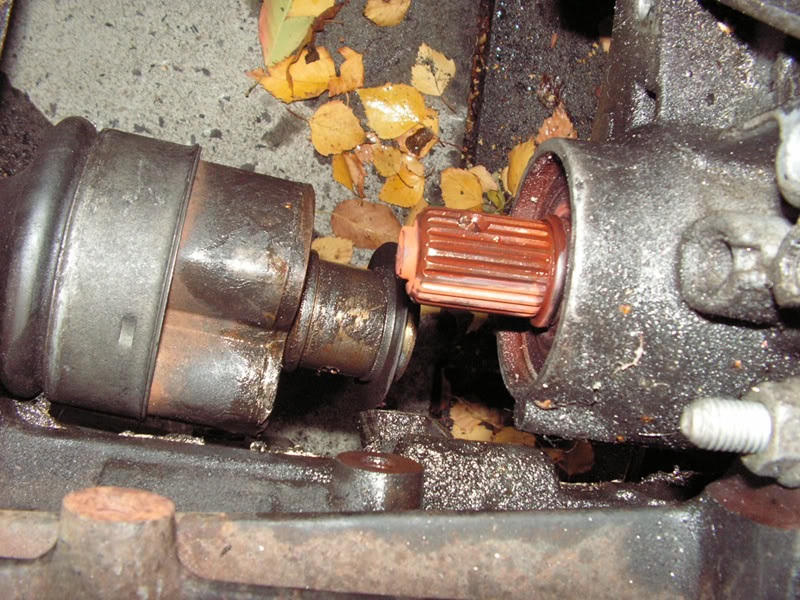 Then proceeded to lift it out.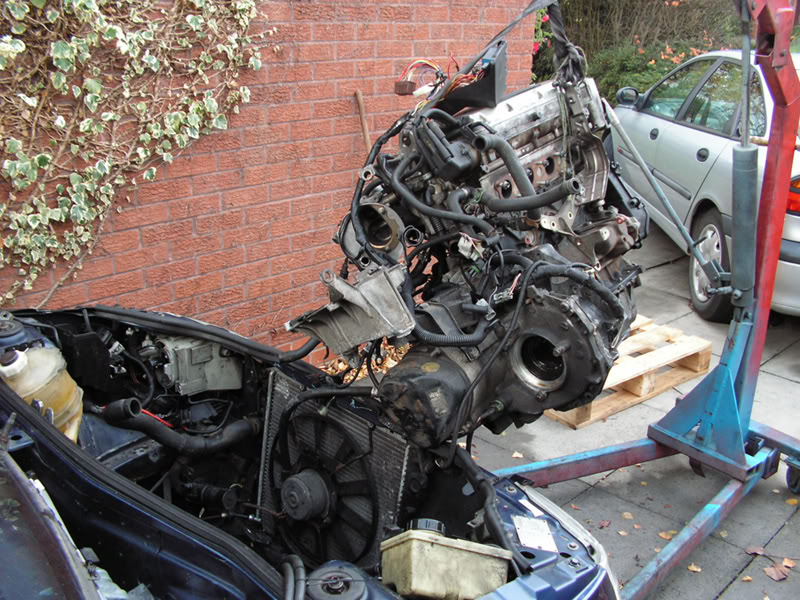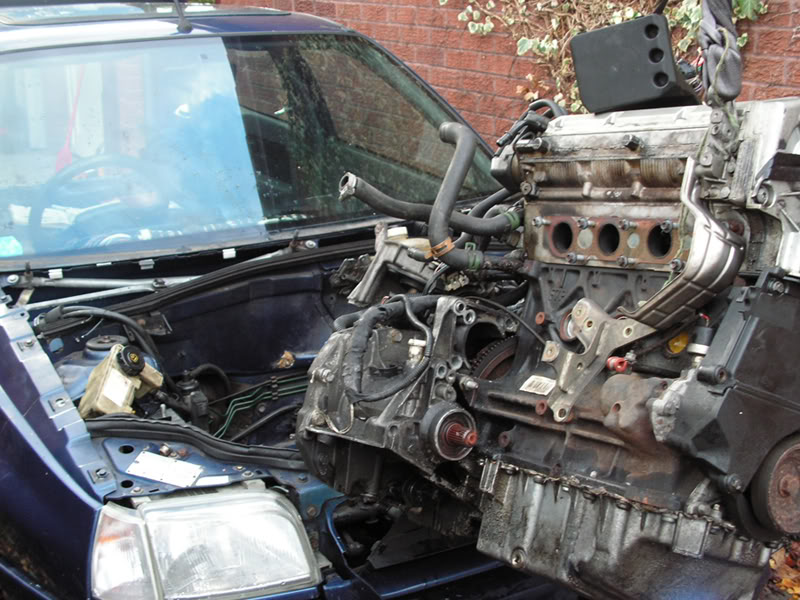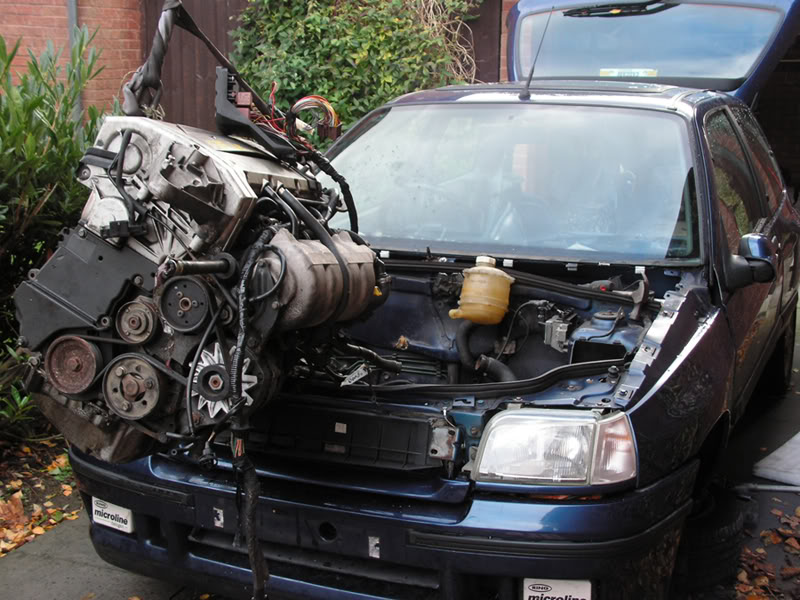 Pic of back of block. Few peeps have commented they have never seen F7P engraved on the block before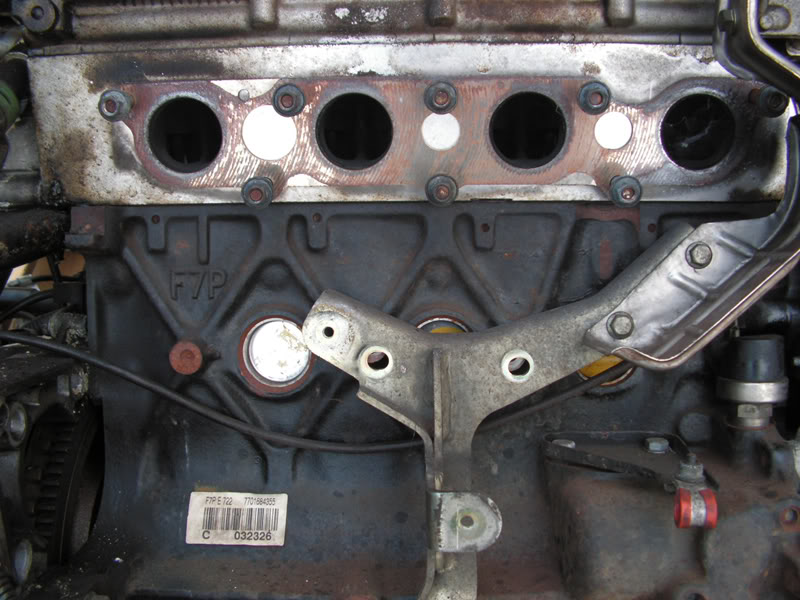 Picture of bay with pretty much everything removed bar rack.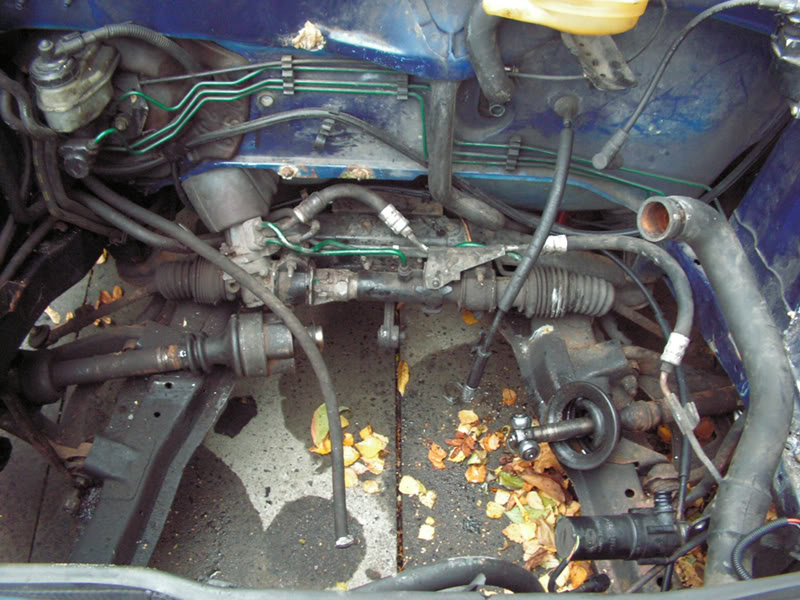 Finally for now, my F7R mounted on the stand.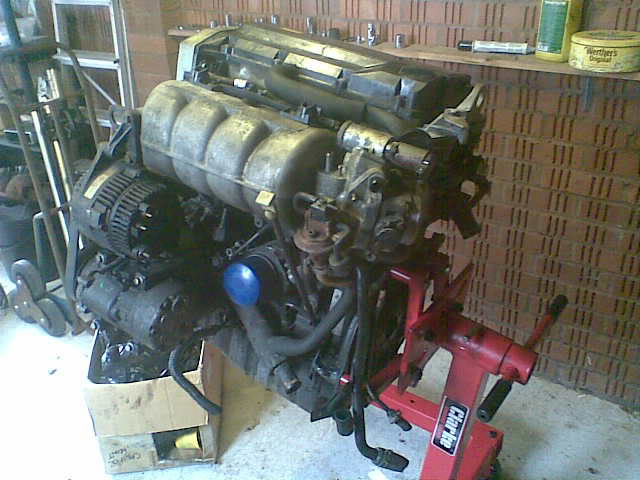 Thats all for now. Will get to work this weekend on stripping the engine down and seeing whats what.