Hello Guys and Girls. My name is Thomas. Im From Germany/Eifel 30min away from the Nürburgring/Nordschleife.
My english is not very god,.. so i used the google translator...

I coppyd the text from the German Cliors.de Forum.
So. Now it is to open a thread for my Clio at the time. I have the Clio rebuilt in the last 5 months to track tool.
What I can anticipate is that a decent chassis is slow in coming.
I take now everything again quickly in images and some text which is done together until now.
After I bought the car in March 2013 was not directly determined that it should be completely rebuilt for the route. On the contrary. There were for example only 30 laps Nordschleife planned a year. Now I do not live far away from the ring and was also the years before actually every weekend above.
It was pointed had to come ...
First of nevertheless the usual bits and pieces was made. Double much was purchased. You live and learn. But read for yourself:


First, the rear seat was removed and relocated a decent carpet.

Have tried the robes and the sidebars the Plasti Dip. After initial skepticism but then I was quite satisfied.
The light from the indicator shines through sufficient.

It was shot in 2013 diligently rounds (about 60 -JK would have almost paid off). In this case, there was only a single incident.
A GT3 RS show car at a pretty full Sunday battle line and is essential in the sharp right overtake input Hatzenbachgeschlängel.
An expensive paint damage.

Then it became clear that it comes down to me on a ring tool. It was therefore placed more value on performance.
Federals as well as the well-known Assetto Gara came. The tires worked quite well in the dry.
The rims should give way to short or long again as they simply loop through the ET too much.
Shortly thereafter came a KW V1. Again thanks for the install to Tobi and Cassy! This will also soon a club sport soft (Who saves buys twice)


It was followed by the cup spoiler. My feeling after the tail is now a little calmer. But certainly he takes top speed by about 20km / h (speedometer)
But since I also put emphasis on look he just had it. When painting, he has but so so warped that I first thought that is not the spoiler.
Then overnight he had with the help of weights sag so you could mount it at all.


Thereafter, a brake ventilation was crafted for little money. Probably looks more professional than it actually brings what.
But the recess was cut quickly and the tube was inserted. Toward the front only to fixed pressure, so you can remove the bezel.
In the wheelhouse he was a shot and then there glued to mounting adhesive. More sense would do it if the hose blows directly onto the disc.
But this involves a significant overhead.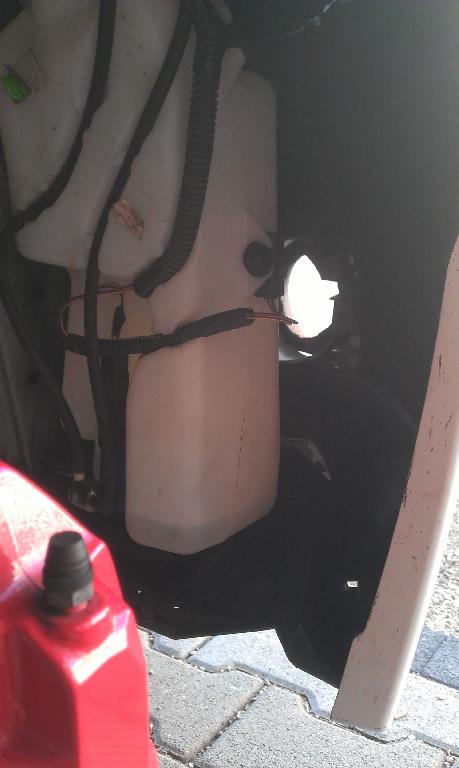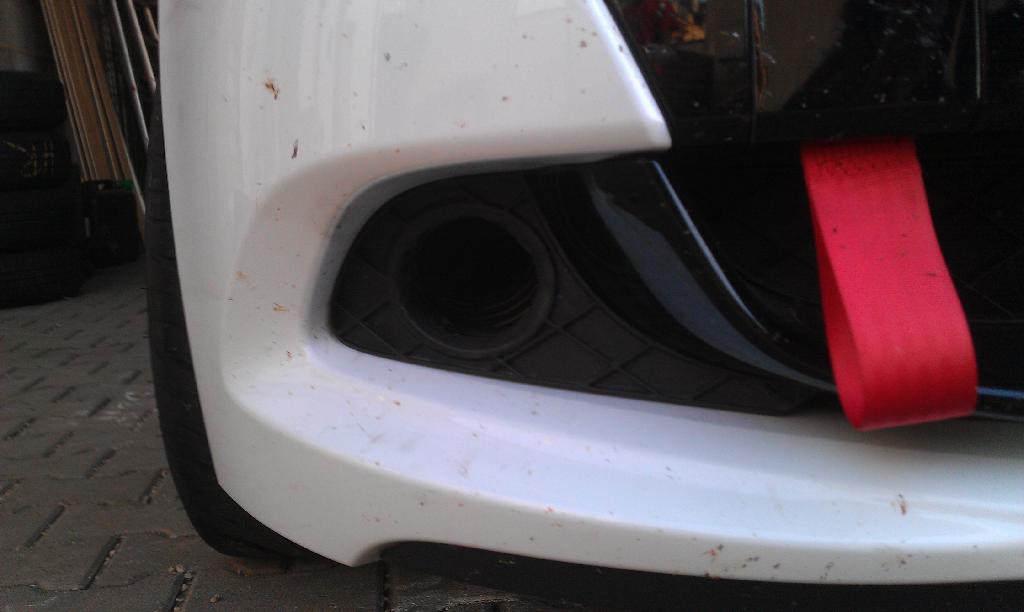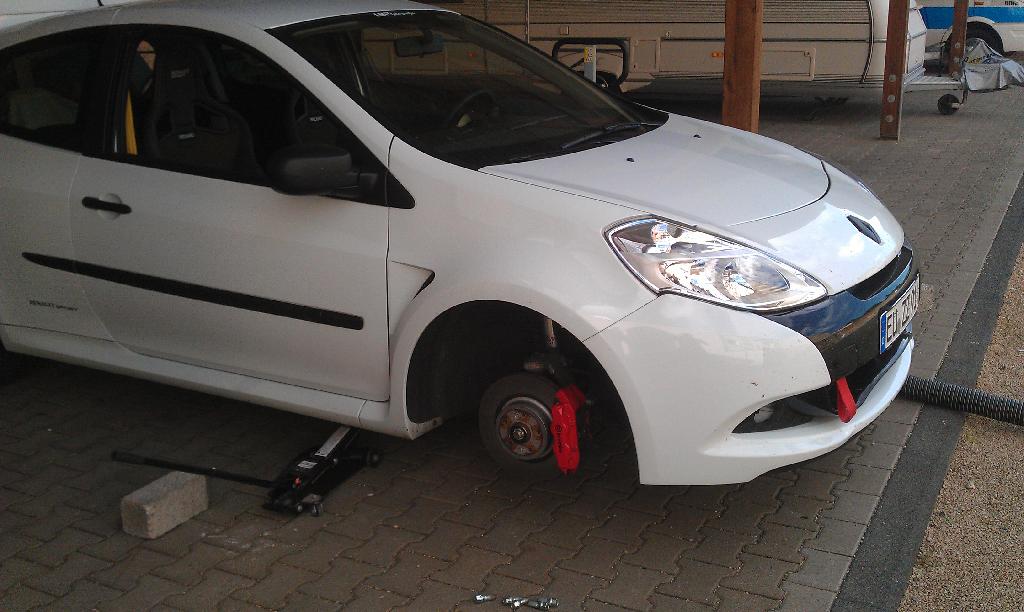 After that, I have been looking times to the functionality of the tow strap:
I used a 20cm loop. A Stoffschekel (2t) and the standard tow hooks. The latter, I've missed a Longer thread. 20mm thread cutter I had by luck there. But had to on the lathe to make because there is no support in this size was present.

Thus it can be quite comfortable screw to the desired length standard tow hooks now. If it goes deeper he pushes forward with the eye against the plastic. But can still rotate far enough loose with some force.

For Stoffschekel; was initially not very convinced. But plays with our Defendern at work. The thing keeps better and tears in the event of the case and not as unpredictable as a Metallschekel.
Go here to buy:
http://www.allradteile24.com/index.php?c…l-Schaekel.html
In the following pictures you can still see how I use a dremel the plastic to the bumper slightly've edited so that the strap through fits nice and the cover can include plan. This thread has been extended to 9cm. but it should be enough for 8 cm.
With this solution does not weaken after all, the original hacking. For if the car is stuck right rather not keep the other designs and you can hack the original in case of emergency still continue to turn and get out.


The car came to the 40k inspection at Kirfel. I got there for HALF price unlike any other offer. (230 € all included.)
Shortly after rounds were shot again.
This obviously keyed front right of the inner lining. It was carefully gone home. What emerged was this:

The disc is still so teet. Why only times new pads were purchased only. (Ferodo DS Performance)
Functioning properly. But I expect no miracles.
This was followed by the mirror of Ph 1 (about 600g weight saving, this here are some pictures to compare.: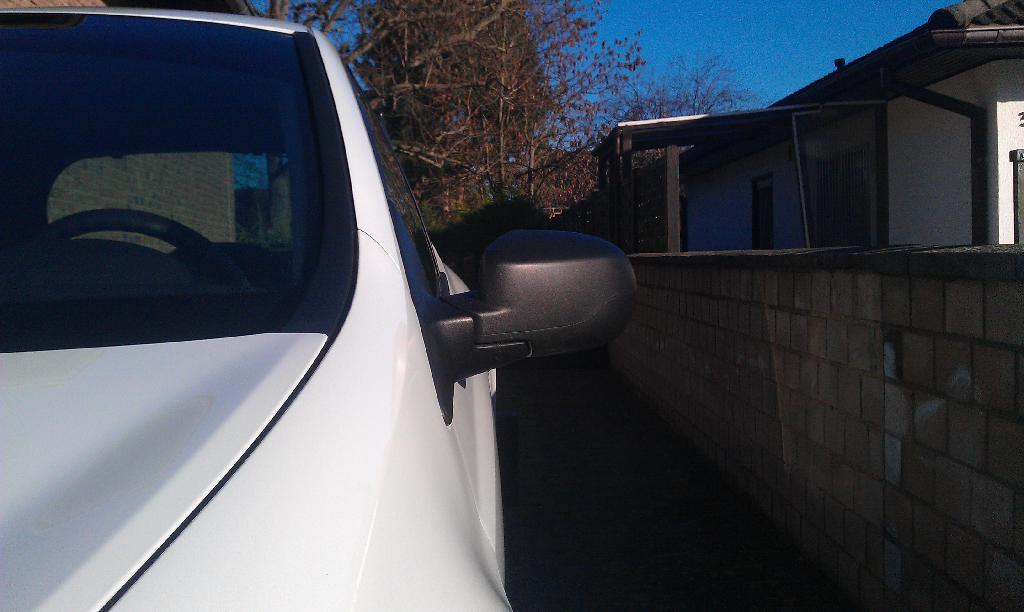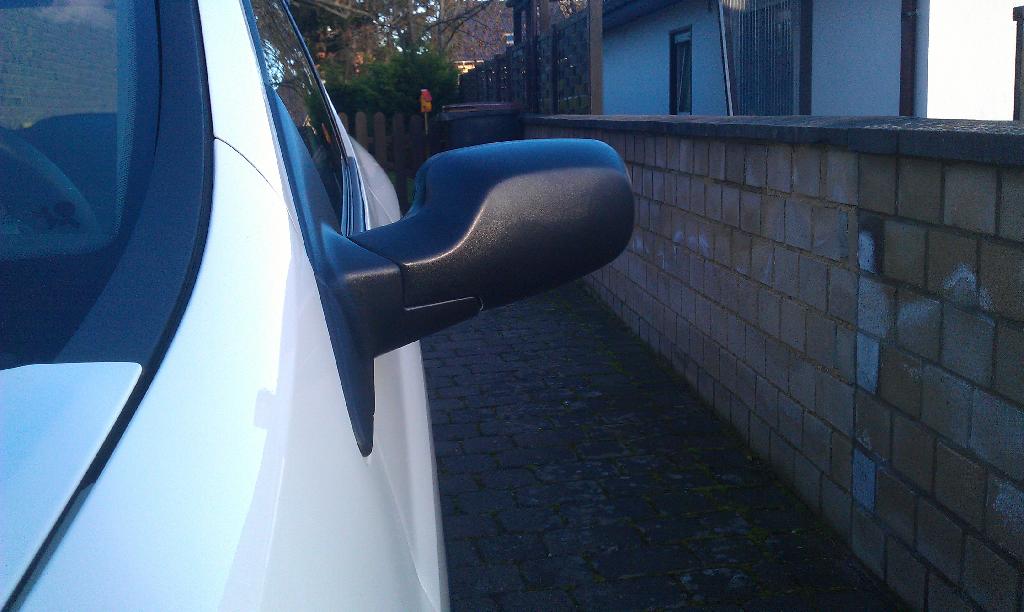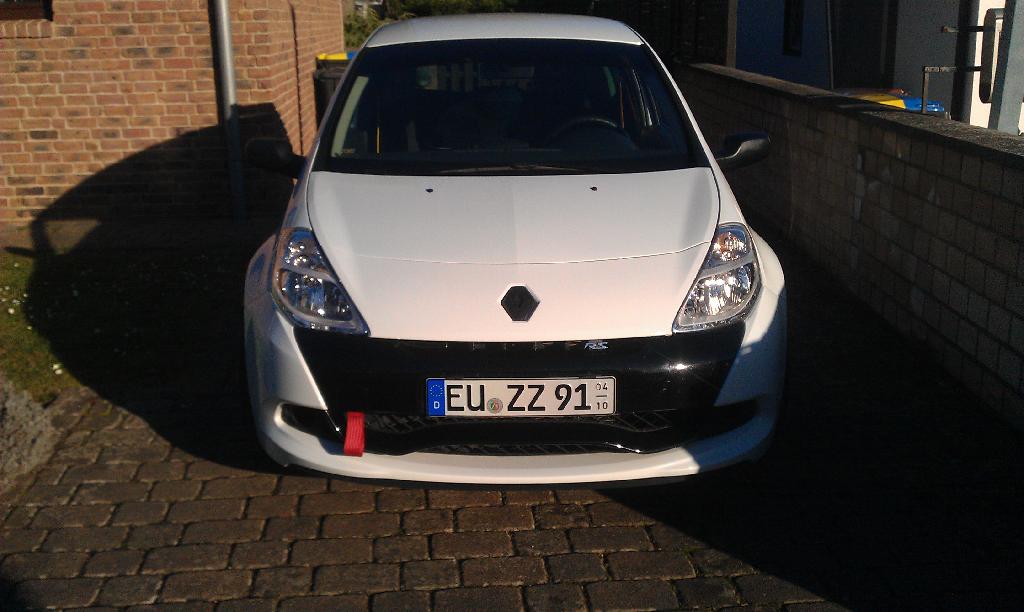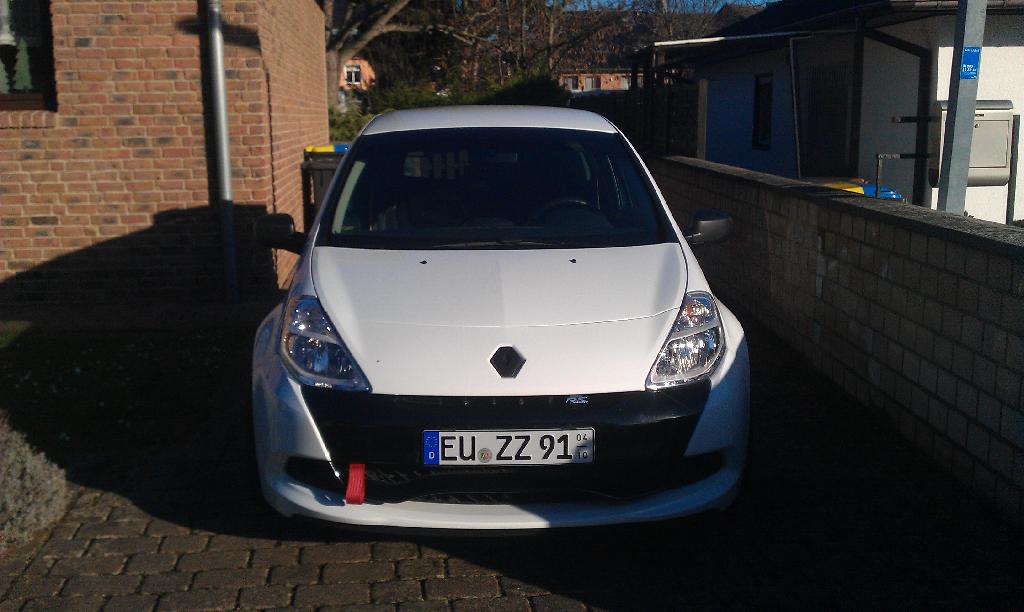 At the end of the season came out even a slice wedge and a few small items such as mobile phone holder from Brodit which I simply screwed into the dashboard.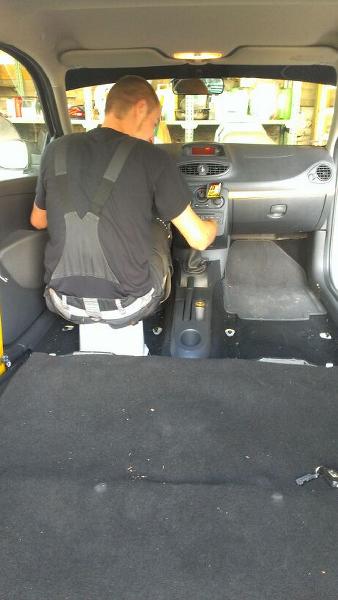 and only then again replaced by winter car:

.
.
.
.
.
.