Hi Everyone,
I know a few others on the forum have this battery, but I thought I'd share my experience as I've been really pleased with it.
I'd been wanting a lithium battery, mostly because I don't use my Clio year-round. The car is stored in an unheated garage over the winter, so I take out the battery and store it indoors. However, a lead acid battery is such a pain because the battery area is tight with a K-tec induction kit fitted, so it's not much fun removing it.
The lithium battery that I bought is tiny, so there's loads of room around the air filter, which makes it a breeze to remove but also, slightly better breathing for the engine. The weight is tiny too. It's just over 1kg (maybe 1.4kg if I remember correctly) so not only does it make it way more comfortable to remove, it's also about a 10kg weight saving compared to having a lead acid battery fitted!
I bought it from PowerLite. They're based in the West Midlands.
https://www.powerlite-units.com/power/ps-09.html
I also went for the set of standard battery terminals to make for a hassle free installation:
https://www.powerlite-units.com/accessories/ps-cu0930.html
Yesterday, I decided that I was going to re-fit my battery as I want to move the car. I went to check the voltage using the built in voltage indicator. I pressed the button, the screen flickered for a fraction of a moment, then nothing. I tested with a multimeter and had nothing. I tried charging it with the supplied charger for the first time - the light on the charger was faintly flickering red, which didn't look good. Left it for a few hours, still no voltage at all.
I was pretty disappointed! I phoned PowerLite yesterday and spoke to Julian. He was incredibly helpful and was very reassuring. After a good chat on the phone, he concluded that the battery had gone into a dormant mode, which can happen if the battery is doing nothing for several months. To get it out of that mode, it just needs to be put on the charger for about 10 minutes or so. However, he thought that my charger was faulty. I was a little sceptical, but he posted a new charger via DHL yesterday, it arrived with me by 10am today and sure enough, after a few minutes on the charger it was back in operation. I've fitted it to the car and it's all good!
I phoned Julian again today to let him know and thank him for dealing with the situation so well (I had no doubt that he would have replaced the battery if it had turned out to be faulty).
Overall, I'm extremely pleased with the battery and the service that I received from PowerLite has made me feel even happier with the purchase.
Here's a few pictures of my setup: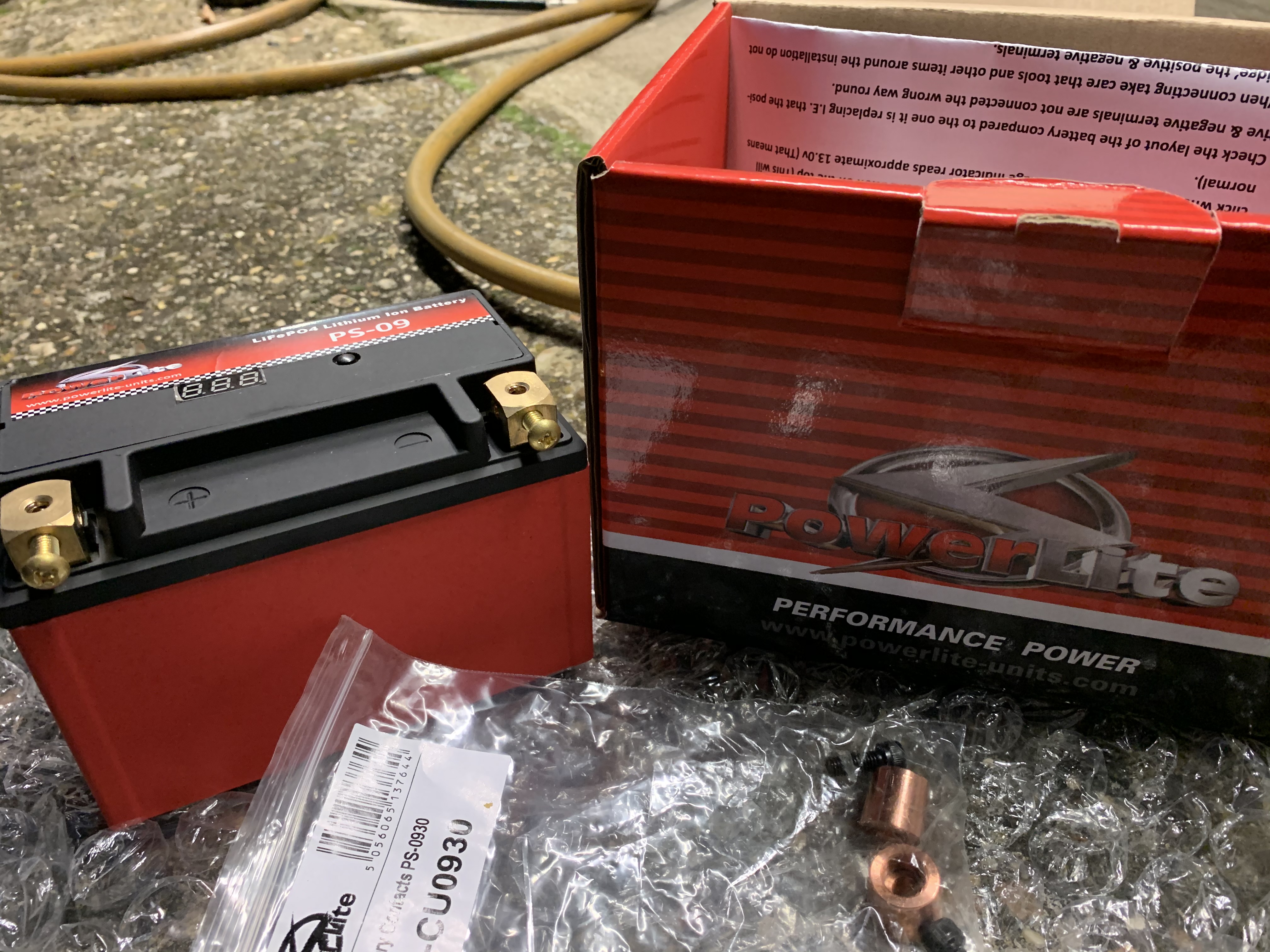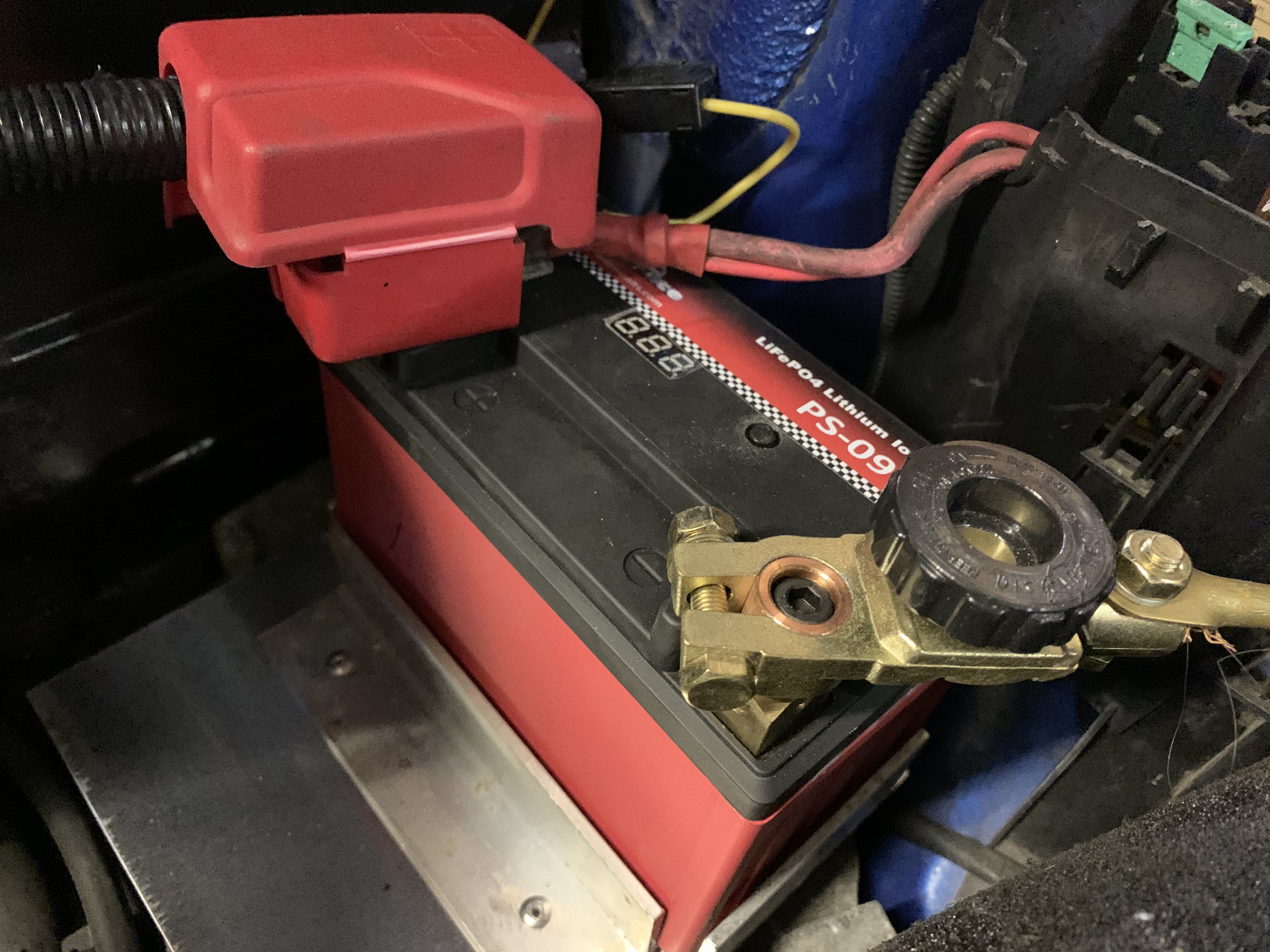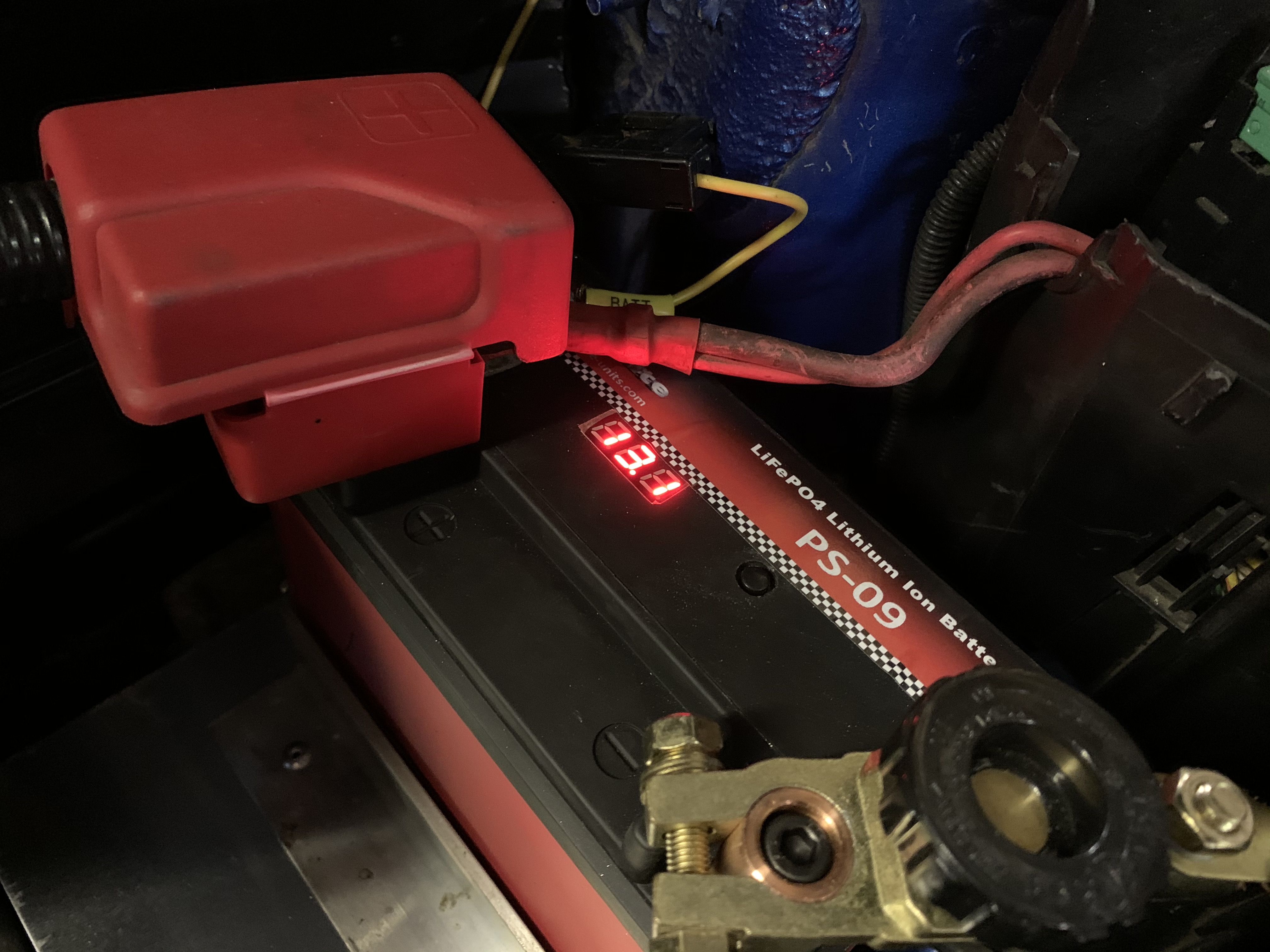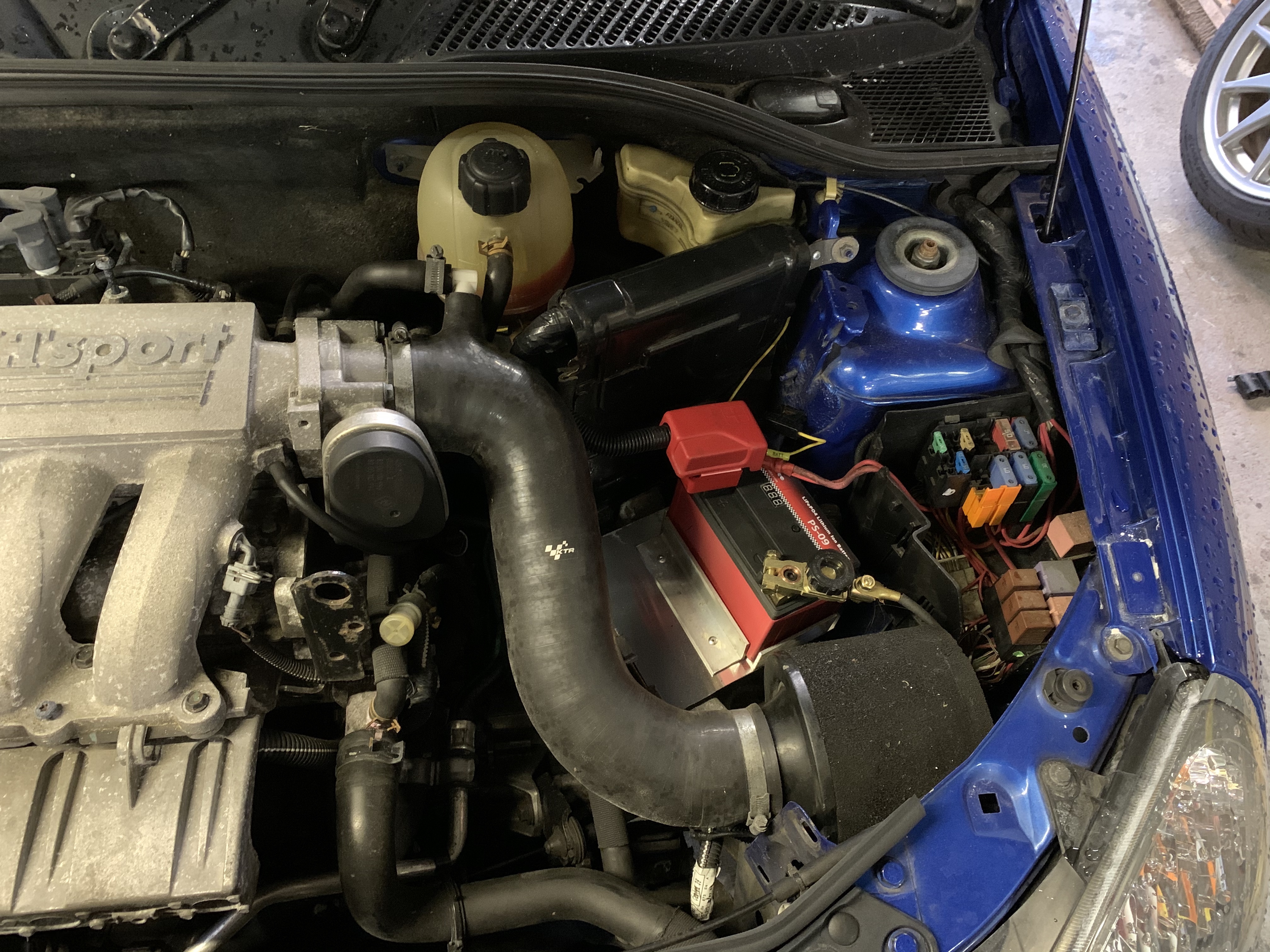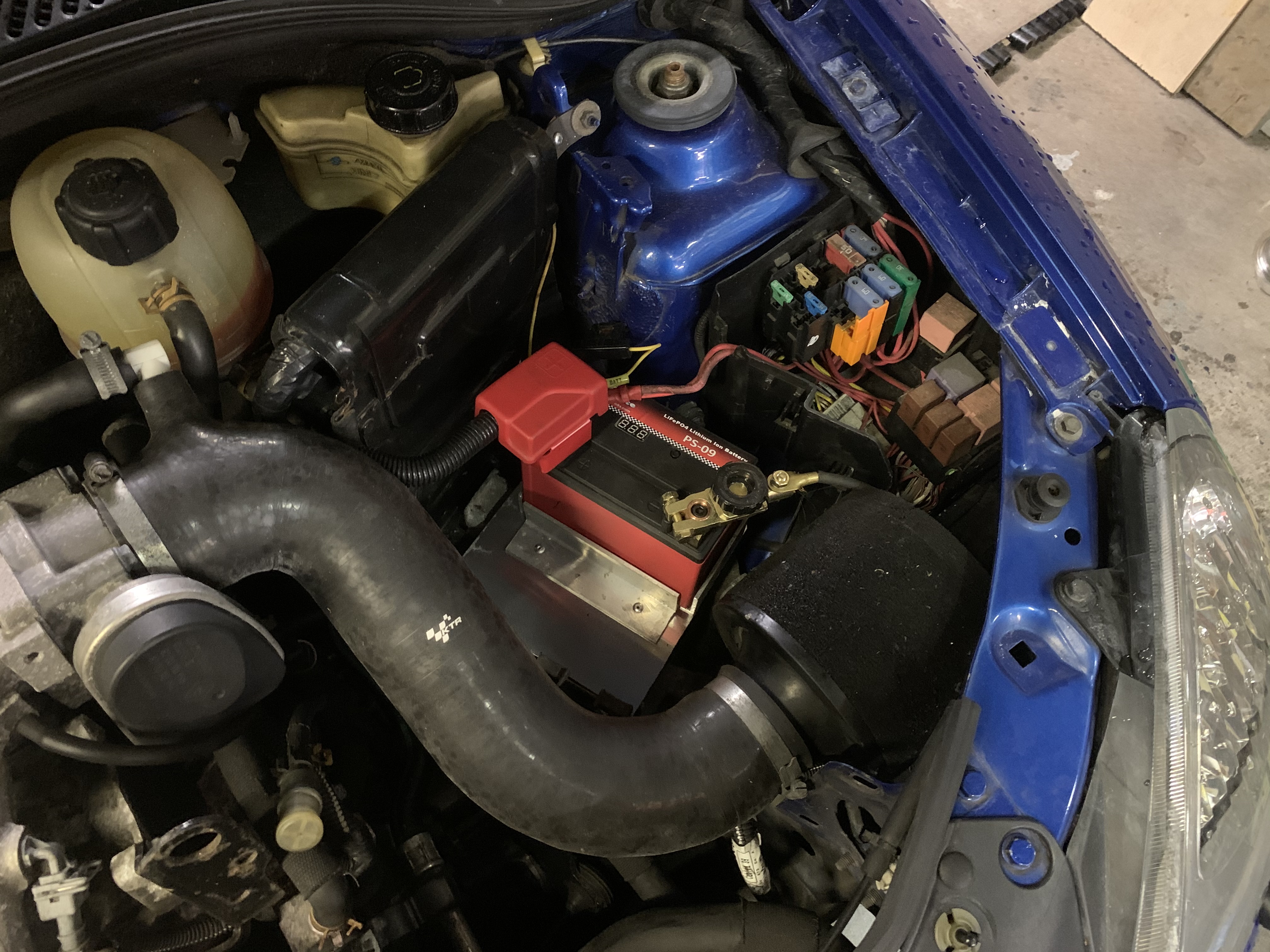 (The fuse box cover has since been replaced, but yes, I know I need to clean my engine bay)
Ed