So, after a whole day cleaning, and I really mean a whole day, it's finally time to sling up some pics of the new car... (sorry this is quite a read)
Picked this up last weekend from a certain member off of here, it's a lovely car but was in need of a really good clean. It's obviously spent a lot of time in the muddy, dusty countryside!
Firstly, a massive thanks for Rob (TheEvilGiraffe) and Danny for helping out, oh and we took no "before's" as we were busy and started early.
Anyway, I suppose I'll list what spent the day doing? (Got to give you something to read after all)
Firstly, a good, thorough 2BM wash and pressure wash in ever nook and cranny
The wheels got a good going over with some bilberry but these will need a refurb no matter what
Out came the ironX which was left to work its magic and worked in, the pressure washed
The car was then clayed with bilthalmer
Then a nice going over with a very soft, fluffy megs wash mit
The car was then dried off thoroughly with a range of towels and we stopped for lunch.
At this point another Danny turned up and cracked on with the machie polisher and I set about tackling the inside.
Danny gave the car a good coat of black hole all over, removing any marks left from the stickers that were all over the back :quiet:
Whilst he was doing this, I attacked the interior...
The interior was hanging, no marks or anything, just a good build up of dust/dirt (I am quite fussy so I guess that doesn't help). I removed all the mats and started with the hoover, then moved the seats right forward and got behind there. The little hidey holes back there were all rather dirty dusty. Once I'd hoovered everything I cracked on with trim cleaning stuff and some leather care products, all came up well enough, the mats were hoovered and slung back in, big improvement in there!!!
Finally we gave the glass a going over with some dodo juice... Anyways, time for some pics: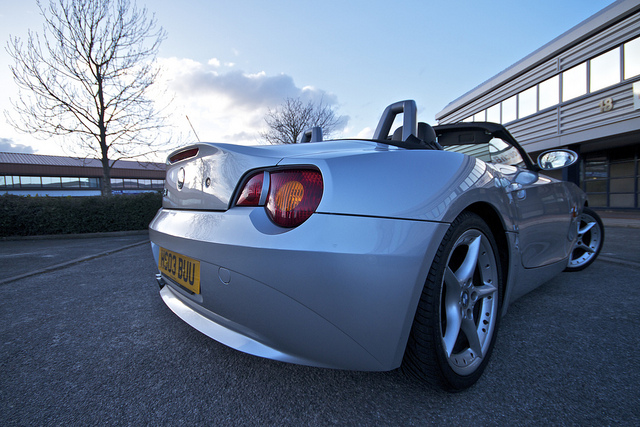 BMW Z4 3.0
by
evil_giraffes_rule
, on Flickr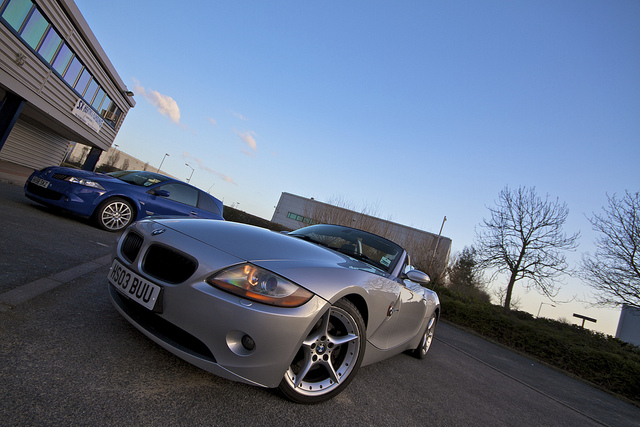 BMW Z4 3.0
by
evil_giraffes_rule
, on Flickr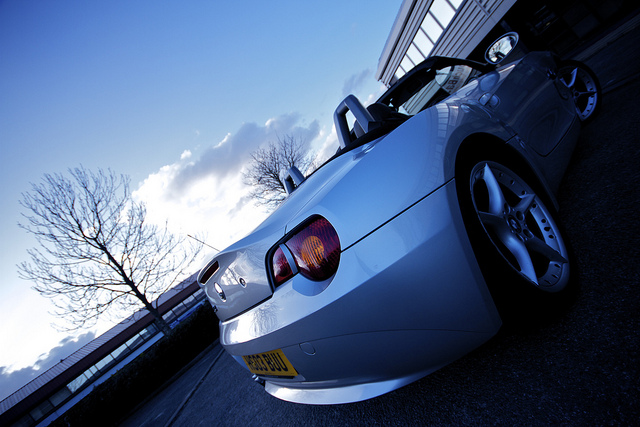 BMW Z4 3.0
by
evil_giraffes_rule
, on Flickr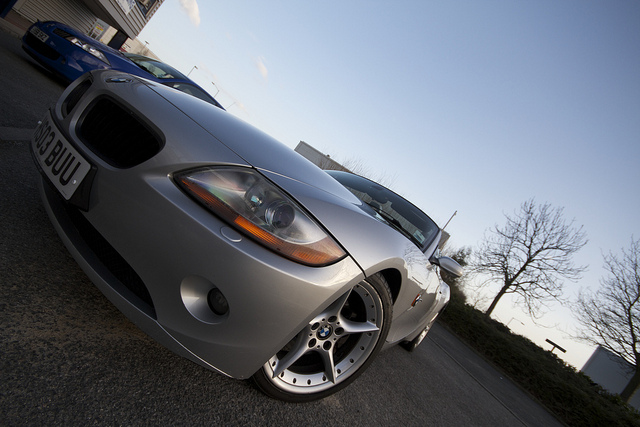 BMW Z4 3.0
by
evil_giraffes_rule
, on Flickr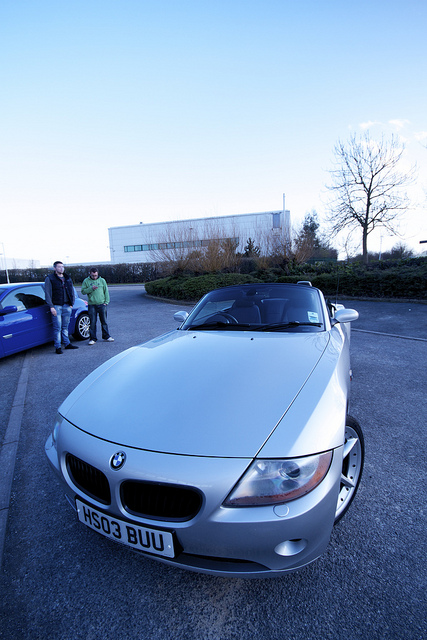 BMW Z4 3.0
by
evil_giraffes_rule
, on Flickr
So, the car...
In short, I'm in love.
It's absolutely perfect for what I want right now, I don't need extra seats, I wanted something fun/fast and it sounds sublime (I cannot believe how it sounds, I really can't). Despite all that, it's got quite a professional image (for work) and gets brilliant MPG for what it is, especially on the motorway.
I'm off to the lakes again on the 24th and I honestly can not wait, even after a full week driving it (doing an insane amount of miles), it still puts a smile every time I go anywhere, having the top down it beyond awesome too
It's got some really nice options: Auto lights/wipers, black leather electric memory seats, electric folding mirrors, tyre pressure sensors, dual zone traction control, cruise control...
So yea, I think that's enough for now.. thanks for reading. I'll be doing a proper write up once I've got to know it and had some proper driving experience.
One final moody shot to finish: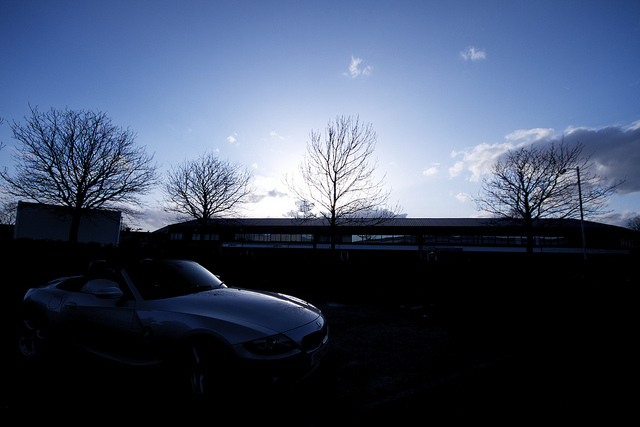 BMW Z4 3.0
by
evil_giraffes_rule
, on Flickr