So, Took this in Part ex for my old silver one. Plan was to sell asap, to give me the last few ££ for the M3 I'm lusting for.
I Did the belts on it for the previous owner, then it was parked up and not used.
So I had it back, part of the deal was I kept the Cruise control and my Recaro's.
So with the silver one going within 2 days, I went with Emma to go and collect it: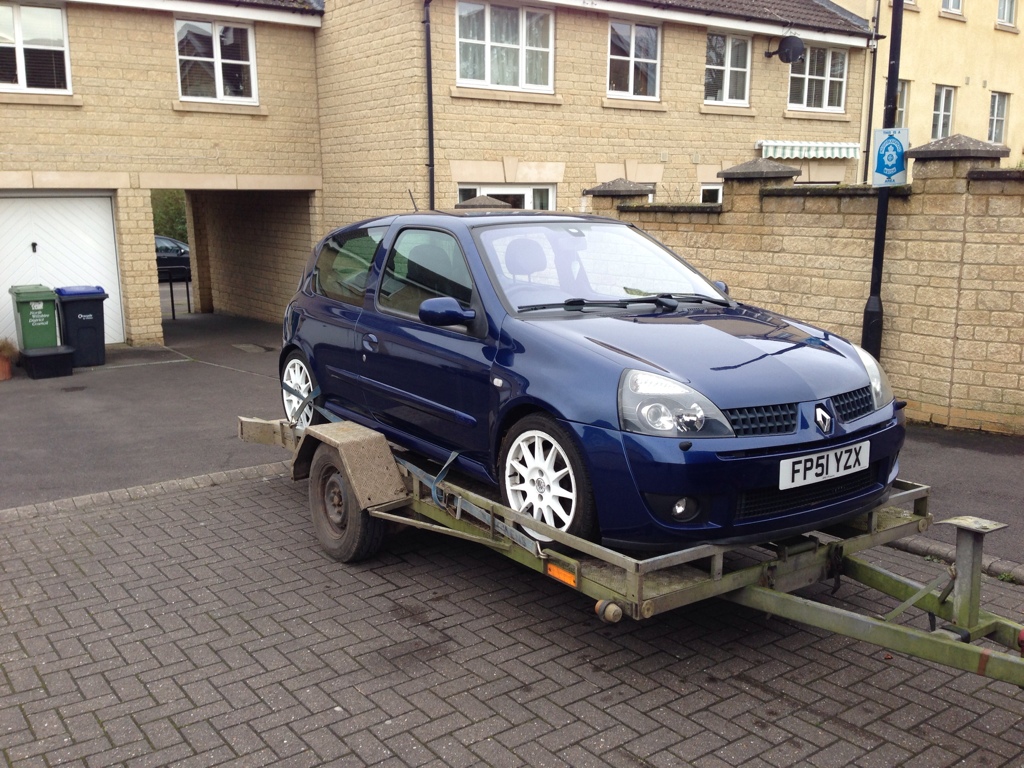 Quickly off loaded, Taxed and then driven to work that evening.
A few issues were noted when It was in for service, Needed rear tyres and front wheels needed balancing. So new tyres ordered, then came the first issue. The locking wheel nut key had been misplaced. So cracked the welder out and got the lockers off and new tyres fitted and balanced the fronts. After going and helping Chip on his mk1, we went out for food and took Lesleys RS2'd and 197 cammed clio out, now she can pedal along nicely and the car very much impressed.
Next day I saw an RS2 come up for sale. And I already had some 197 cams lying around that I hadnt fitted. Slowly spending my M3 budget here!! couple of days later I had this arrive...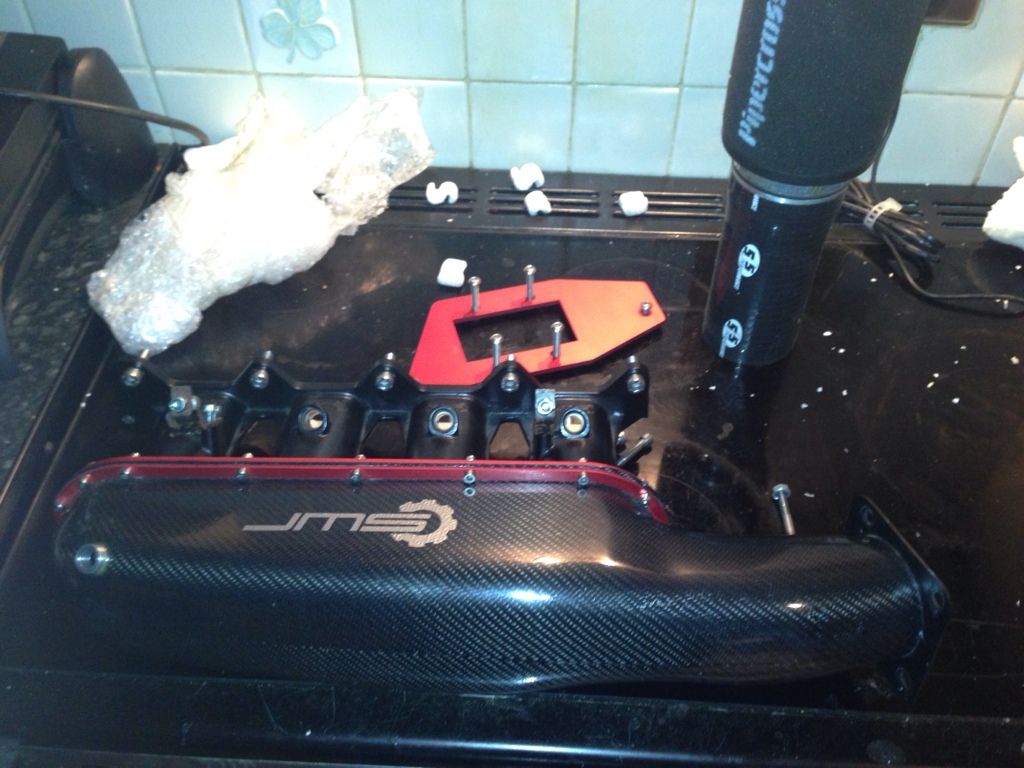 That weekend I had a few jobs in (182 belt and a LCR in for a belt and water pump, and a Cup in for Recaro fitment) so My car was on one ramp whilst I was doing the others. I timed up the cams With Help from Mike Woodford MST.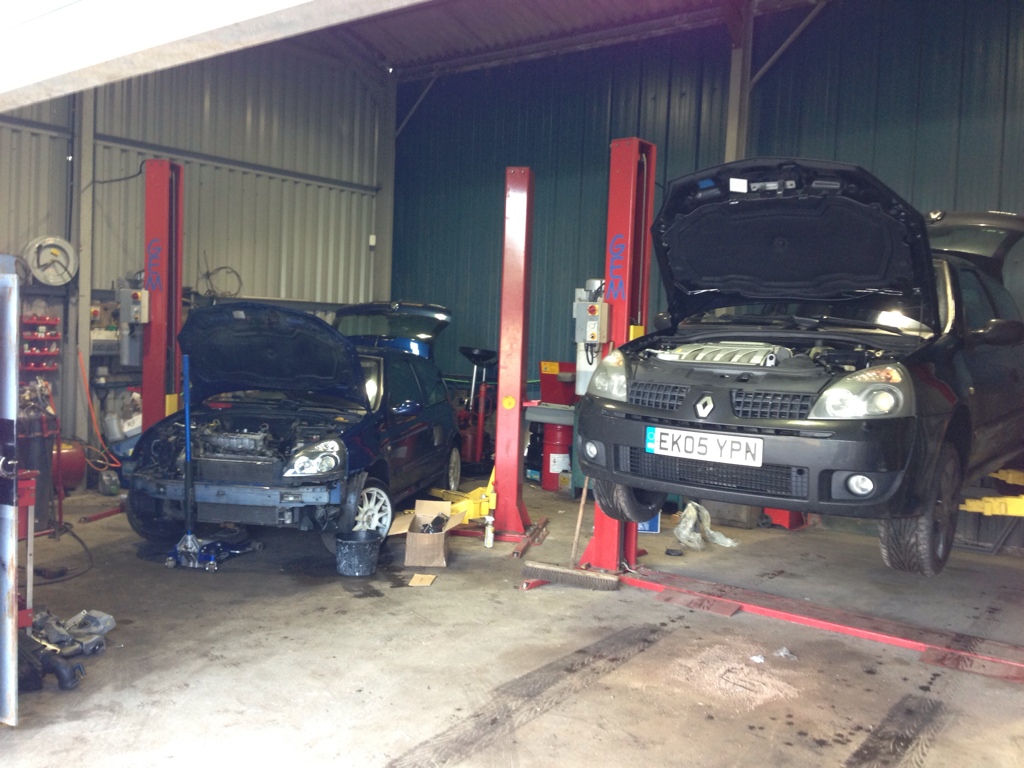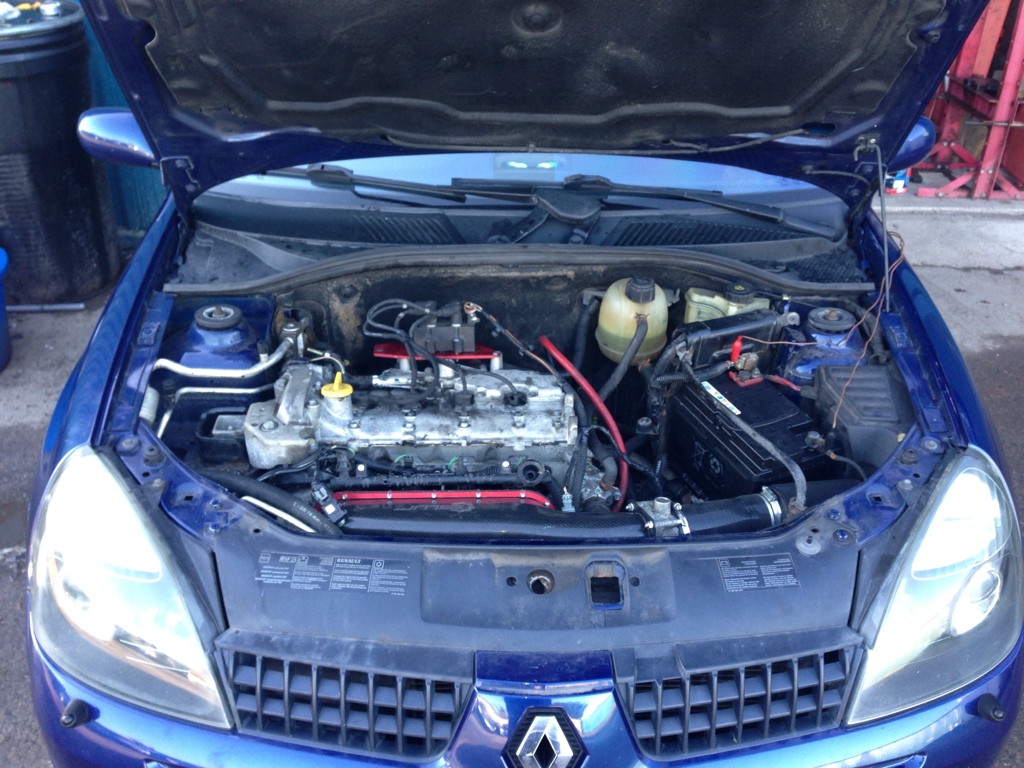 Finished saturday night about 830 and Chip offered to have It mapped that evening (I still owe Lesley a favour after stealing her other half for an evening!) So on I cracked over, New map uploaded and it became a different car. Unfortunatly it wasnt without its issues.. The wideband decided to play funny buggars and we had to abort that evening. Either way is still Pulled very nicely, Rev limit is set very high(at My request, Id sooner not use them than get caught out and clip the limiter.)
Quick video...
I then purchased a Yozza off here as the power flow system was about 2" bore, so not enough for the engine now.
I had it rolling roaded on the monday, just as a baseline figure. I personally trust these rollers, having used them MANY times before and have always come up circa 168 for a standard 172, 155 on a williams, 150 on an F7r megane..
It came out at 192bhp, with a torque figure of 143lb-ft. Yes, on the low side, but this was on an un-finished map we checked it this weekend to find its running slightly lean and is being adjusted to suit..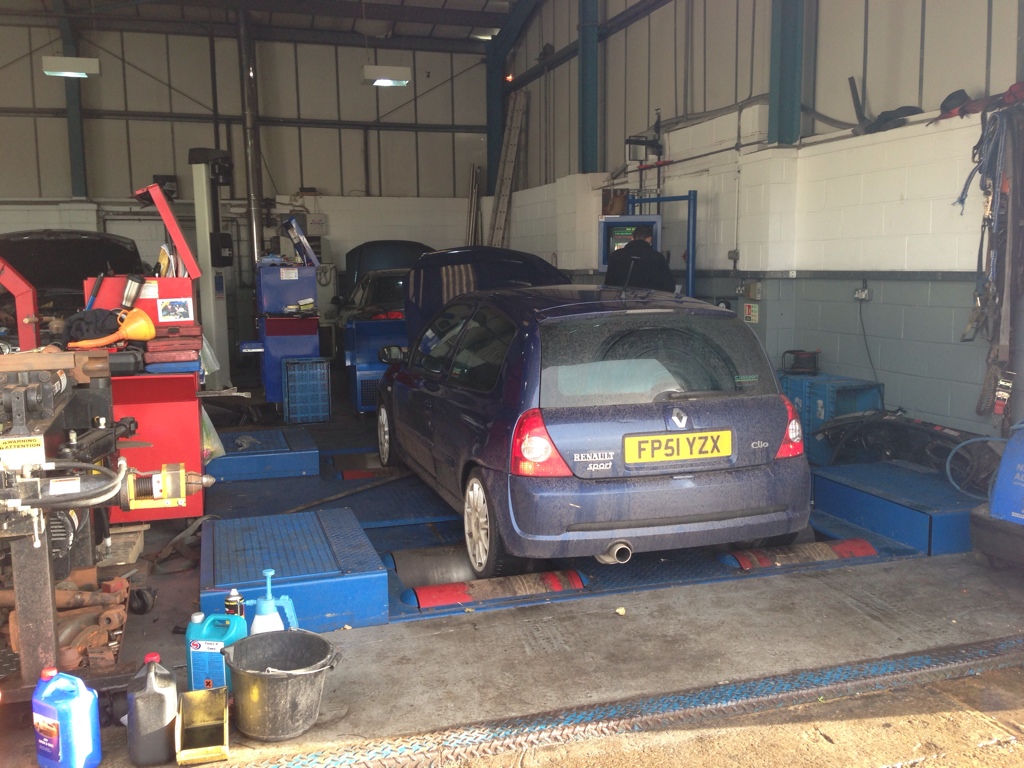 A before and after run on the RSTuner is here, literally as a guide line to show the difference. The weights are different due to one being 3/4 of a tank, the other being nearly empty.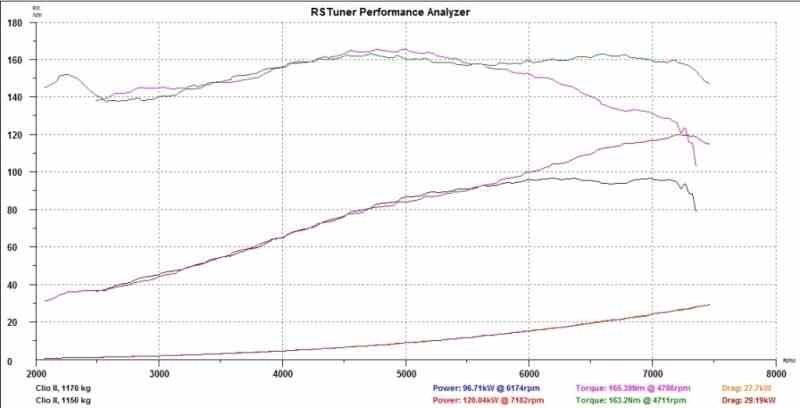 The idle is rather lumpy with the 197 cams.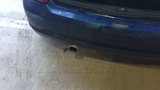 The Yozza turned up and went on yesterday, and this has also free'd up how it pulls. Its certainly more keen than before now.
And a quick clean: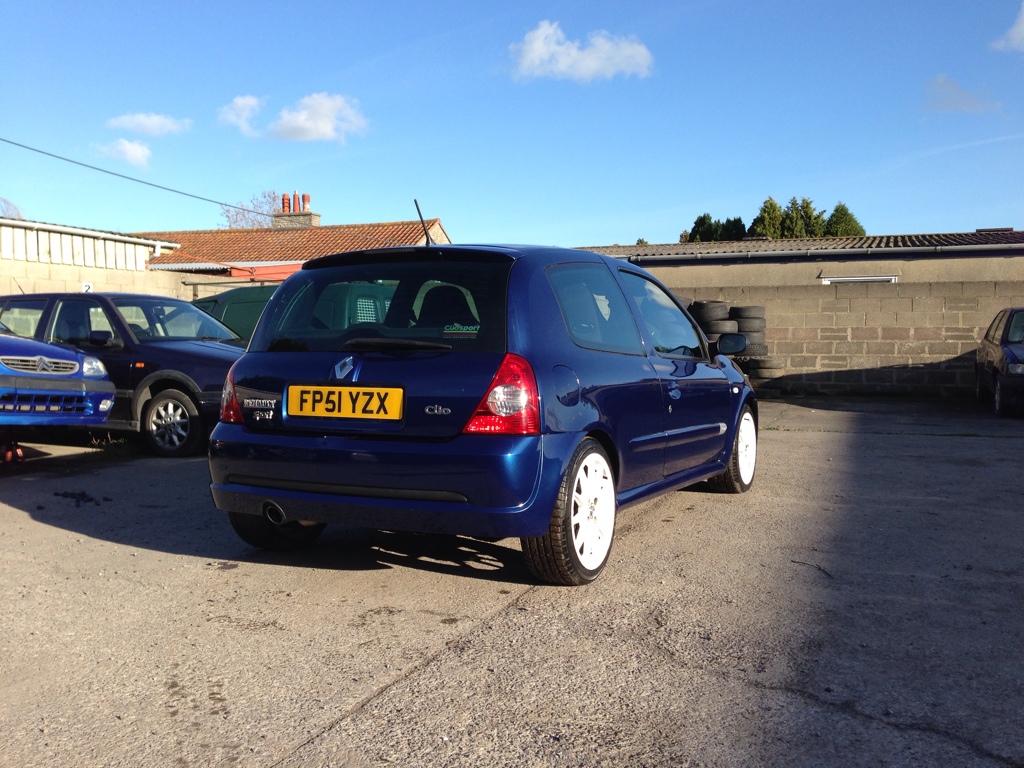 Thats It up to date now.. although I am on the lookout for a set of H+R's or Bilsteins. And there could be MASSIVE changes coming over winter...
Last edited: