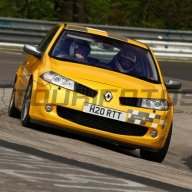 South Central- West Berks
ClioSport Area Rep
I thought it's about time I started a project/progress thread for my R26 as I've had it almost 18 months now. I've never had a project thread before mainly because I couldn't be bothered and never been one to seek approval from my peers. I enjoy reading Nickson's and Poobah's Megane threads so as a few plans are starting next week I'll keep a diary as well.
A couple of months ago I was considering selling as the big service is due later this year and it's not 100% cosmetically. Despite all the costs on the horizon though I love it, best car I've ever owned (only my 4th car), so it's staying!
Anyway to start the thread I'll go back to November 2010 when I bought the R26 and hopefully by the weekend we'll be up to present day
November 2010


Bit about my Monaco 172 first.
My Monaco 172 had to go, it was a shed, had a healthy appetite for oil drinking it like it was tea or coffee, basically in 35k miles and 3.5 years I had killed it. It even spat oil out on Matt@TDF's rolling road
Oulton Park Renaultsport trackday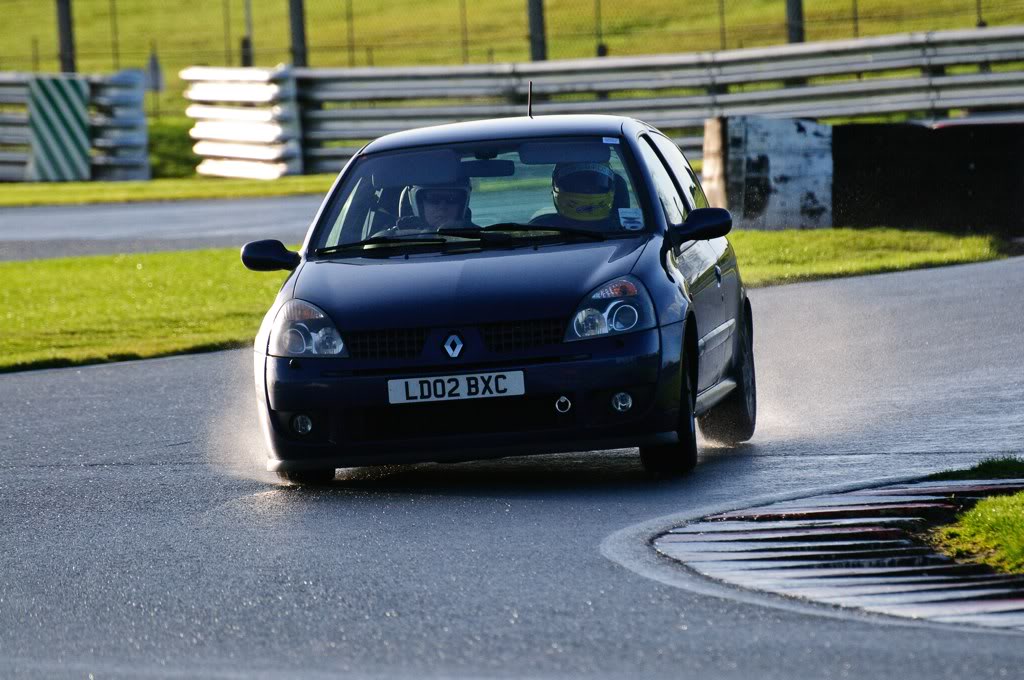 Battered bonnet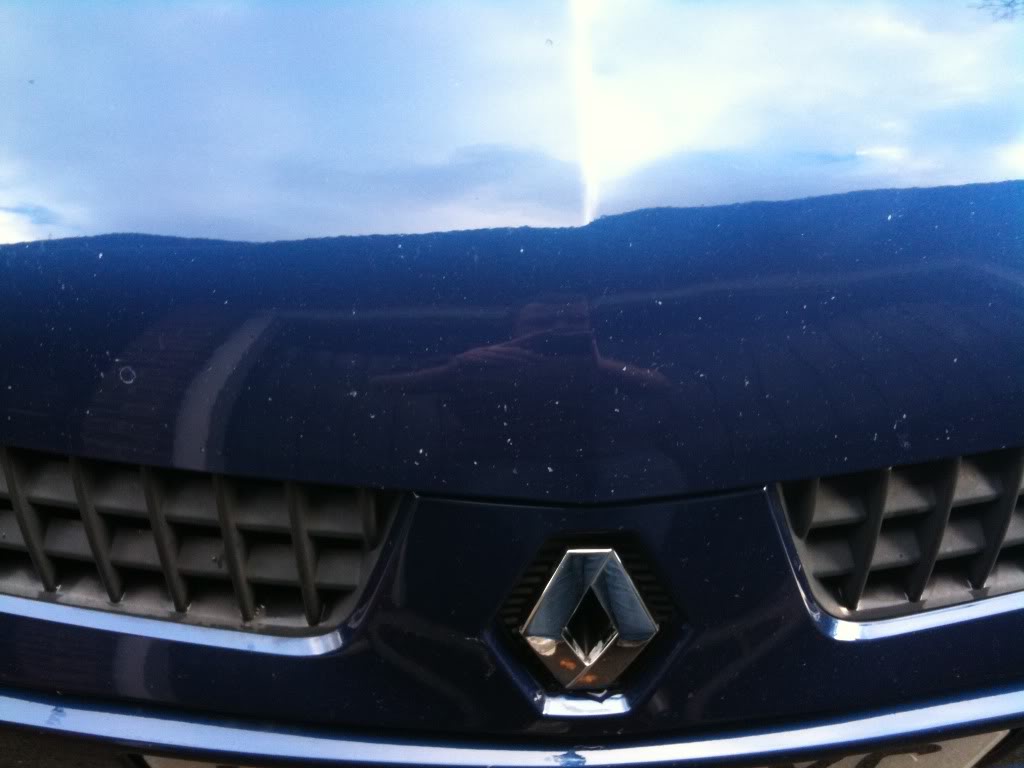 Broken down (again)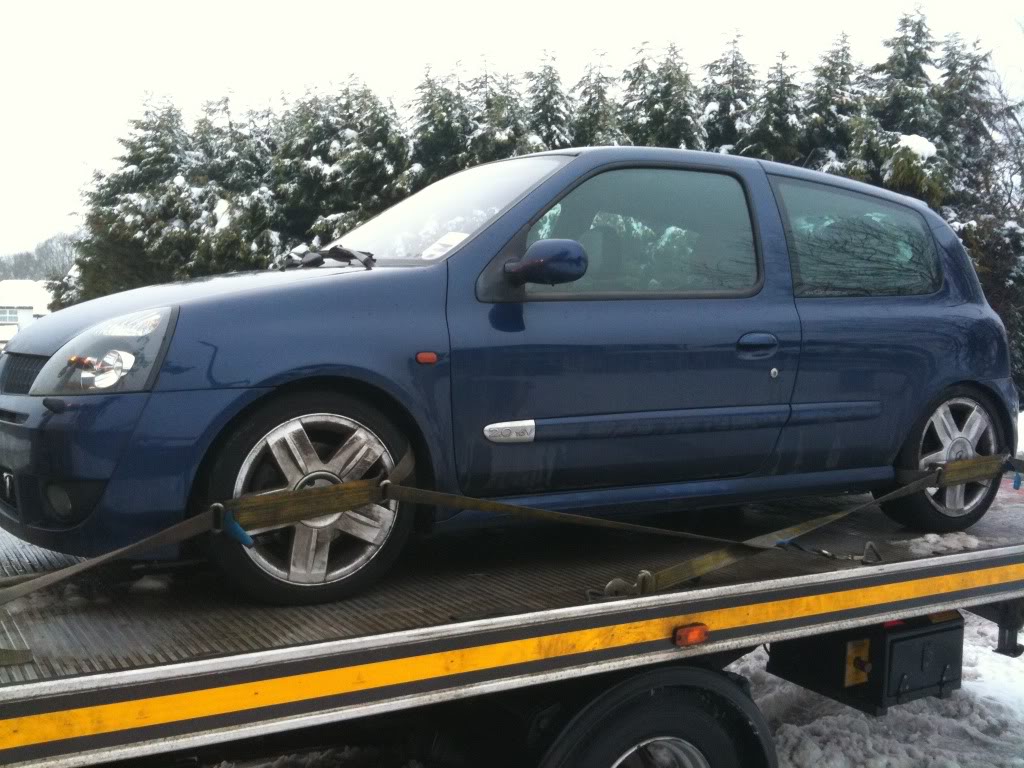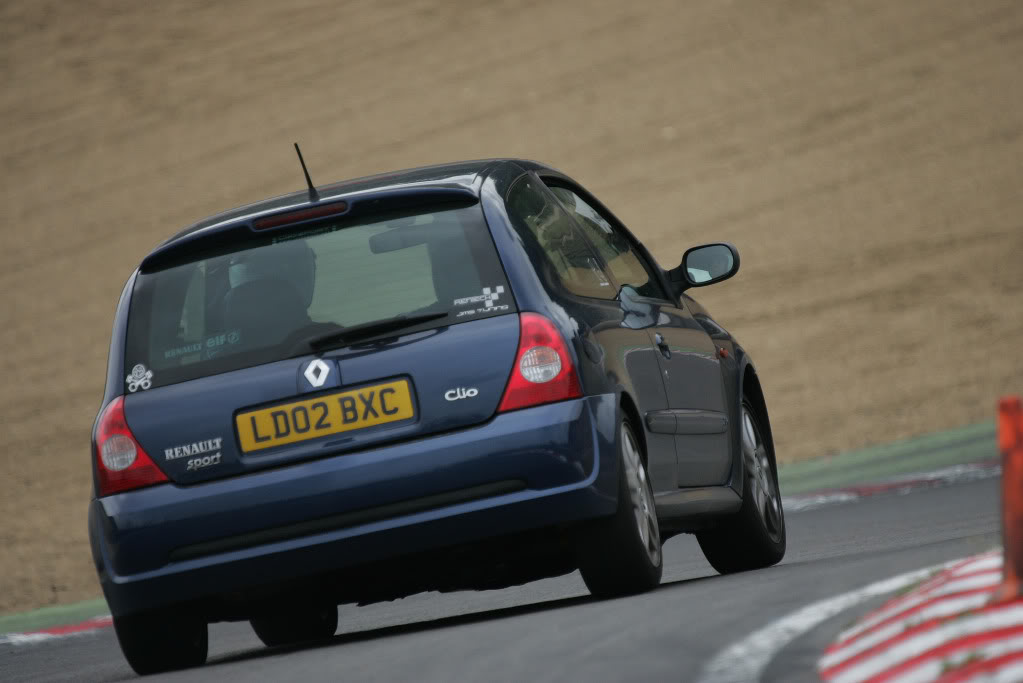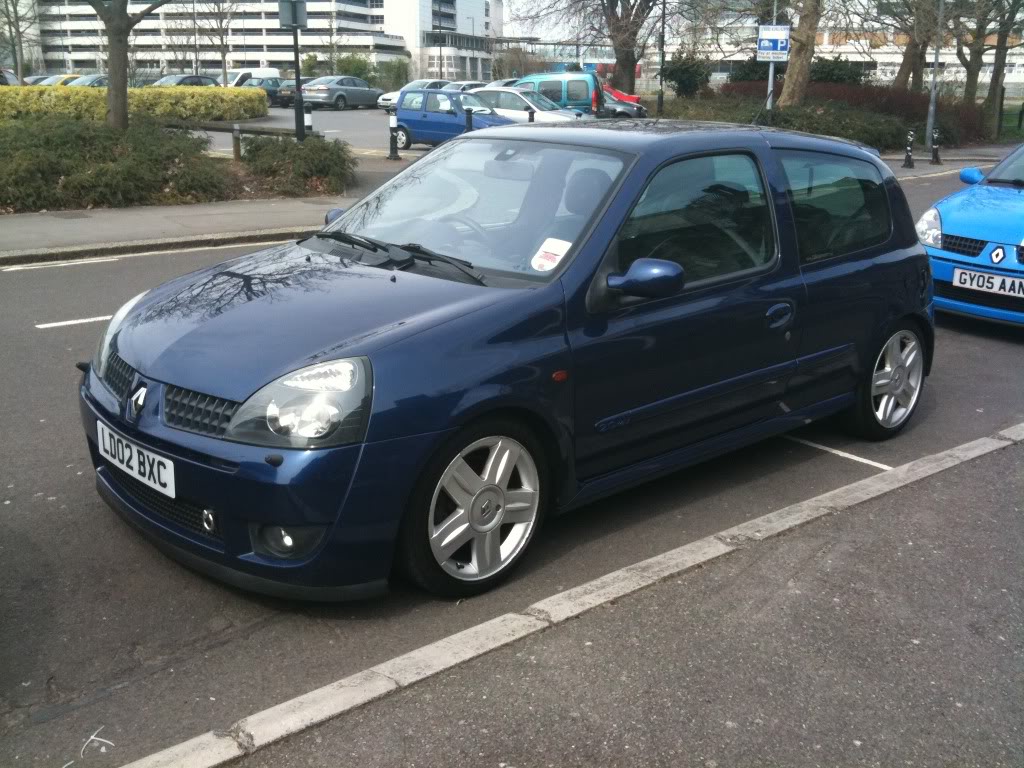 Final spec of my 172 was:
JMS remap
JMS induction kit
JMS matched inlets
Ktec stealth exhaust
Silenced decat
VMaxx coilovers
Ktec uprated engine mounts
DS2500 front and rear pads
Tarox G88 grooved front discs
Goodridge brake lines
Cup spoiler, 307 splitter and Mazda 3 Mps aerial
OZ F1 wheels with R888s
Problems when I traded it in for £1800 were:
Oil leaks from bottom end and rocker cover (drank 10 litres in last 12 months)
Oil leak from the gearbox
Dephaser rattling
Laquer peeling on bonnet and front bumper
Wheels kerbed
Xenon lights clouded up and condensation inside
Aircon not working as radiator leaking
Brake pads very low
Rear shocks leaking
Rear numberplate light didn't work
Seat didn't match as one had blue Renaultsport writing and other silver
As you can see from that list of problems I did well to get £1800 for trade in and £900 for parts (still got the decat and engine mounts to sell lol)
I looked at a two R26's, a 2007 Ultra Red 07 plate and a 2007 Liquid Yellow 57 plate. Decided on the LY as it was same price, lower mileage 27k versus 34k, 6 months younger still in warranty and most importantly had xenon lights which were an optional extra.
Pictures from the advert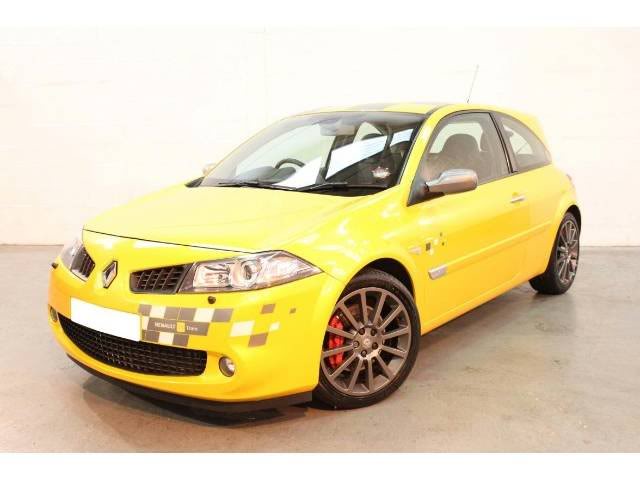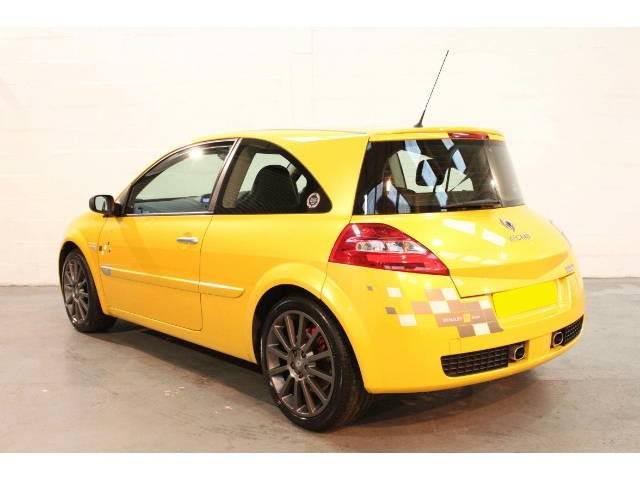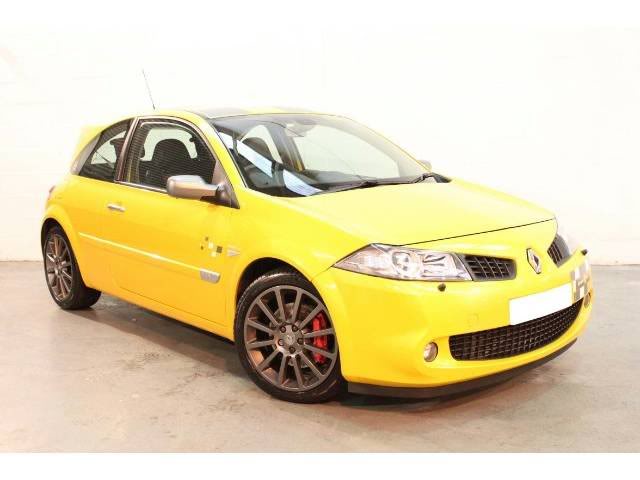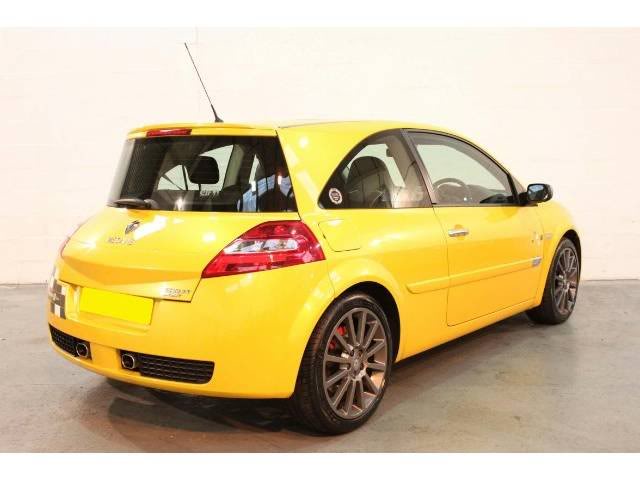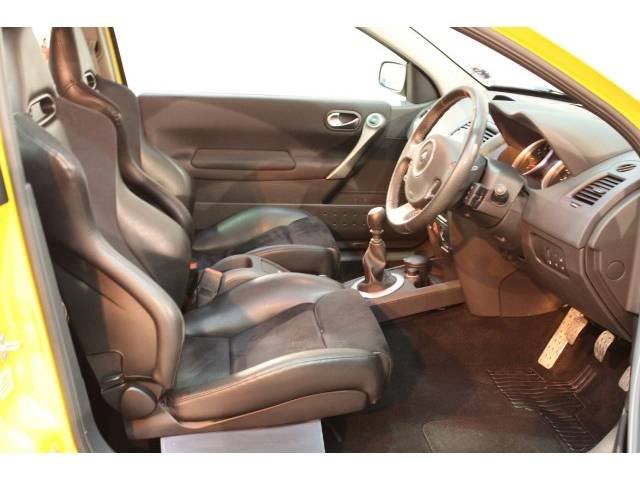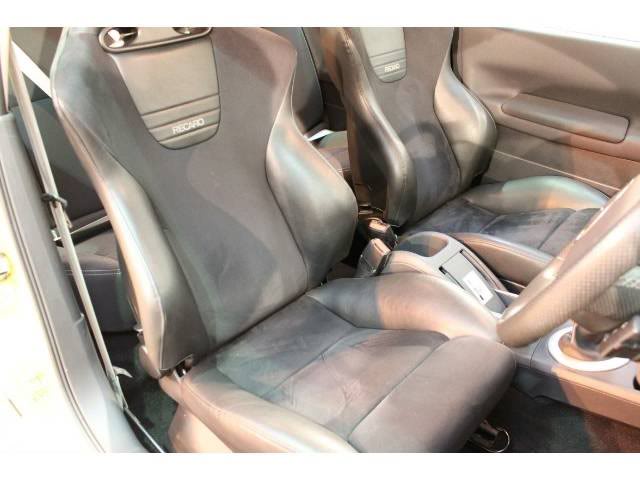 It was a two hour drive to see the LY up in Lichfield just off the M6 toll but worth it. It drove superbly so much quicker and more refined than my 172. Part of me wanted to keep the 172 but deep down knowing the problems it had to go and I was happy with the trade in value. I offered him best cash price and got a hundred quid off so put a £500 deposit down straight away.
I collected the car the following Saturday on 27th November (bit sad I remember dates like that tbh). Drive home was good, felt great knowing this fantastic standard LY R26 was mine, tried out the effortless power on the M6 Toll and my favourite road
Once home I even washed it which is very very unlike me, more to come tomorrow....