This thread is long overdue so apologies for the essay length of this first post.
I found Trophy #455 on Pistonheads in July 2011. It was on 42,000 miles and everything seemed to be in order (regularly serviced, belts done, Sachs refurbished etc) so I took a 400 mile round trip to Bolton to take a look.
Apart from a carbon splitter and wiper stalk mod it was completely standard so I put down a deposit then another 400 mile round trip a week later the car was mine!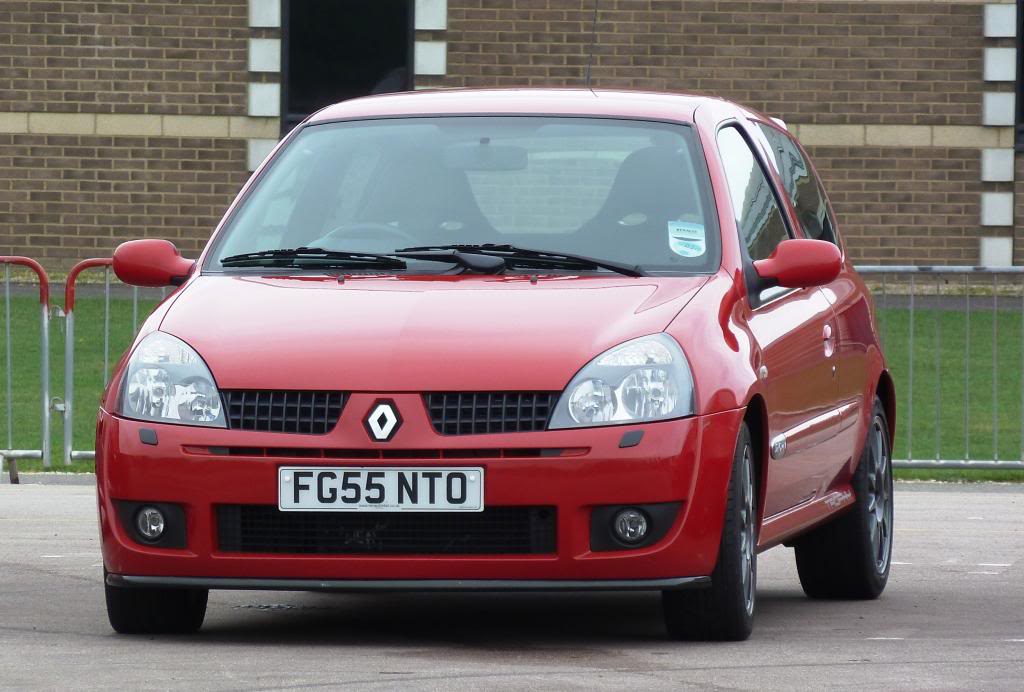 Out of the box the Trophy is a fantastic package but there were a few choice upgrades I decided to carry out, all in order to further enhance the car:
Exhaust
- It was blowing slightly and having seen the way 2.5 inch slash-cut pipes fit the rear bumper so much better I couldn't bear to look at the standard exhaust any longer. I wanted something that was top quality and looked good but didn't sound chavvy so I took a trip to ProSpeed in Cardiff who fitted a cat-back system with a 'mid-sport' sound. It was superb and exactly what I was hoping for.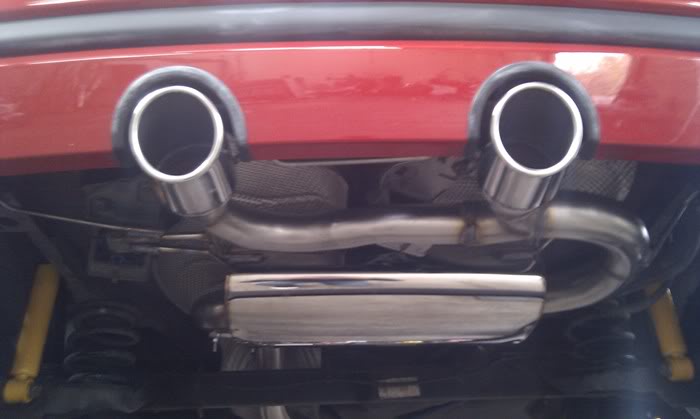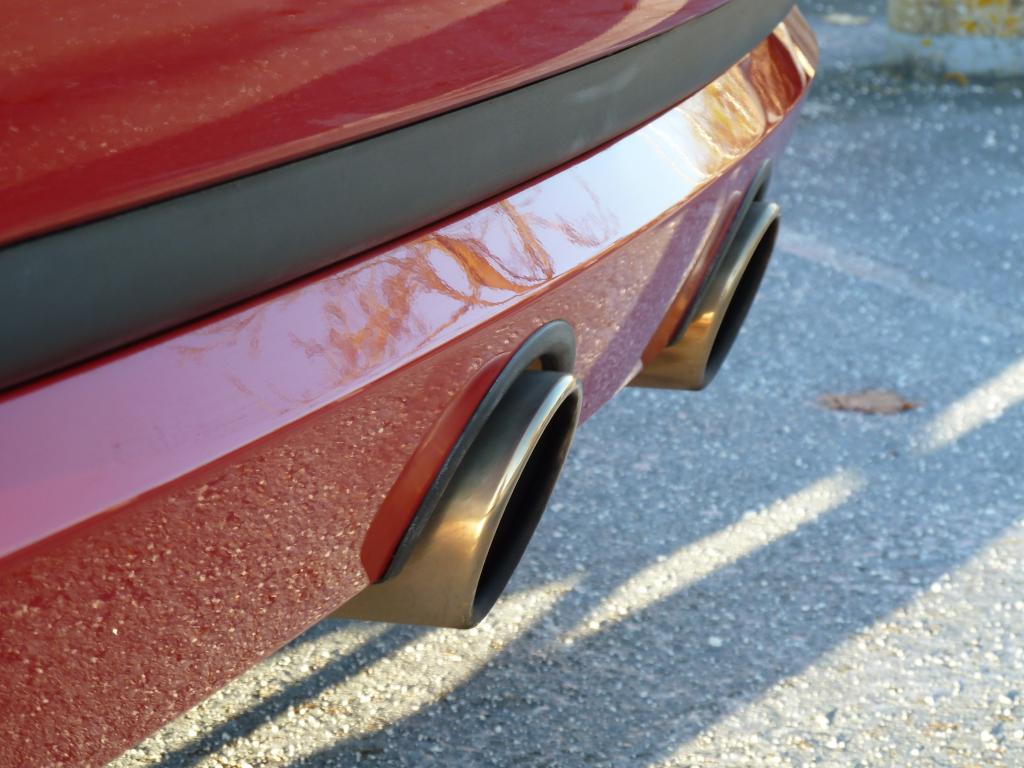 Suspension
- One of the rear Trophy-specific Sachs dampers was leaking ever so slightly so I took the decision to upgrade to Koni adjustables.
In addition the standard Trophy springs, while more than competent at speed, gave a jarring ride at low speed on broken surfaces, so Eibach Sportlines went on. The ride was transformed - they offered so much more compliance at low speed making driving around town much less of a chore without compromising high speed performance. Result!
Engine
- Initially a simple ITG panel filter, but more to come later...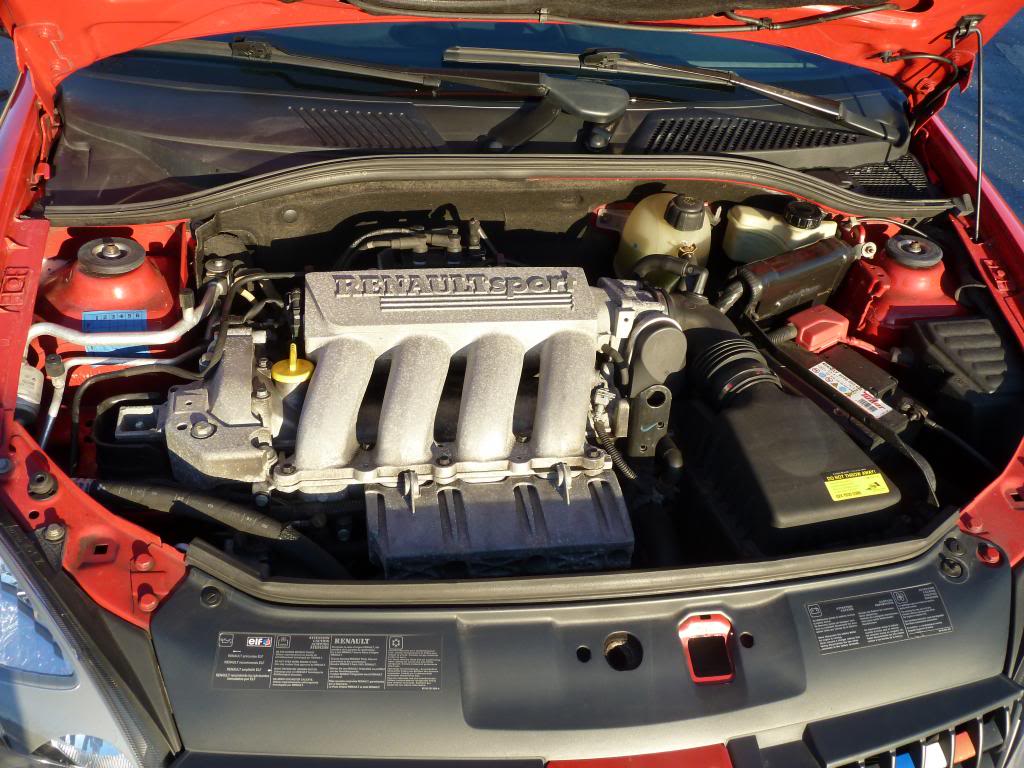 Driver skills
- Booked onto a skid-pan course at Castle Combe, which was a very interesting lesson in car handling characteristics in slippery conditions, and how different responses can have dramatically different outcomes.
Also booked onto the first Burpspeed Llandow trackday and with the guidance of Jay, Tony & others #455 performed faultlessly, while I realised how limited my driving talent actually was.
Interior
- Stripped the rear seats and fitted some boot carpet (sourced from eBay), along with Sabelt harnesses and a Sabelt steering wheel. I never imagined changing the wheel would make that big a difference to the driving experience but the small, suede-covered rim was one of the best upgrades I've made, enhancing feedback and giving so much more confidence - highly recommended!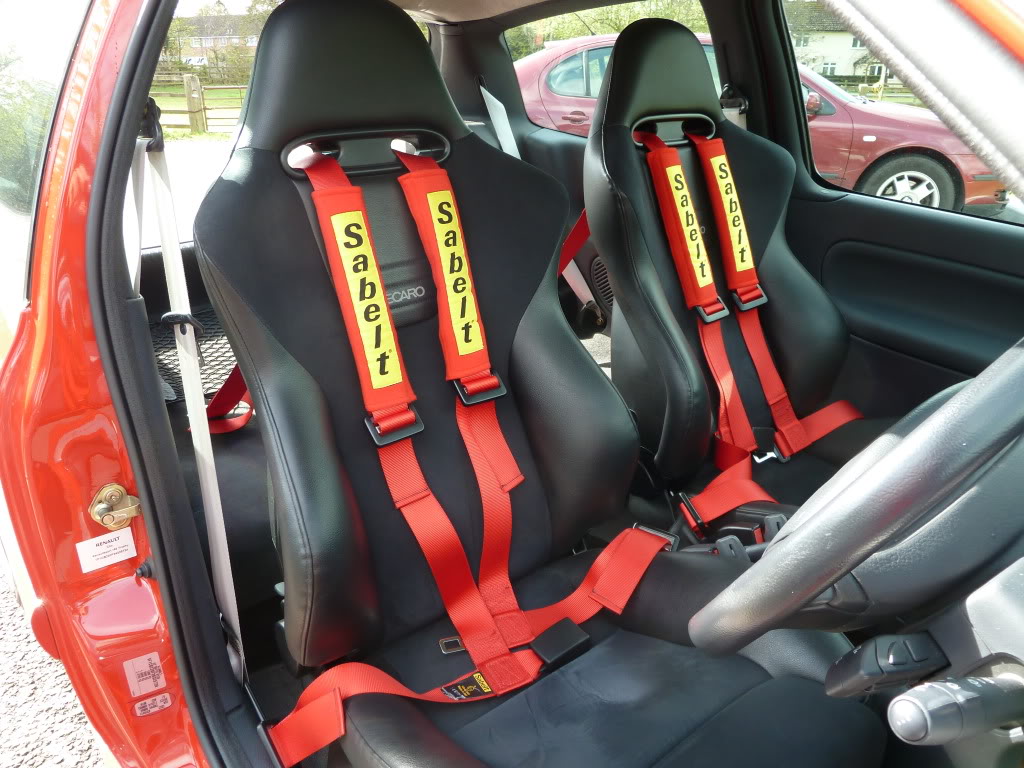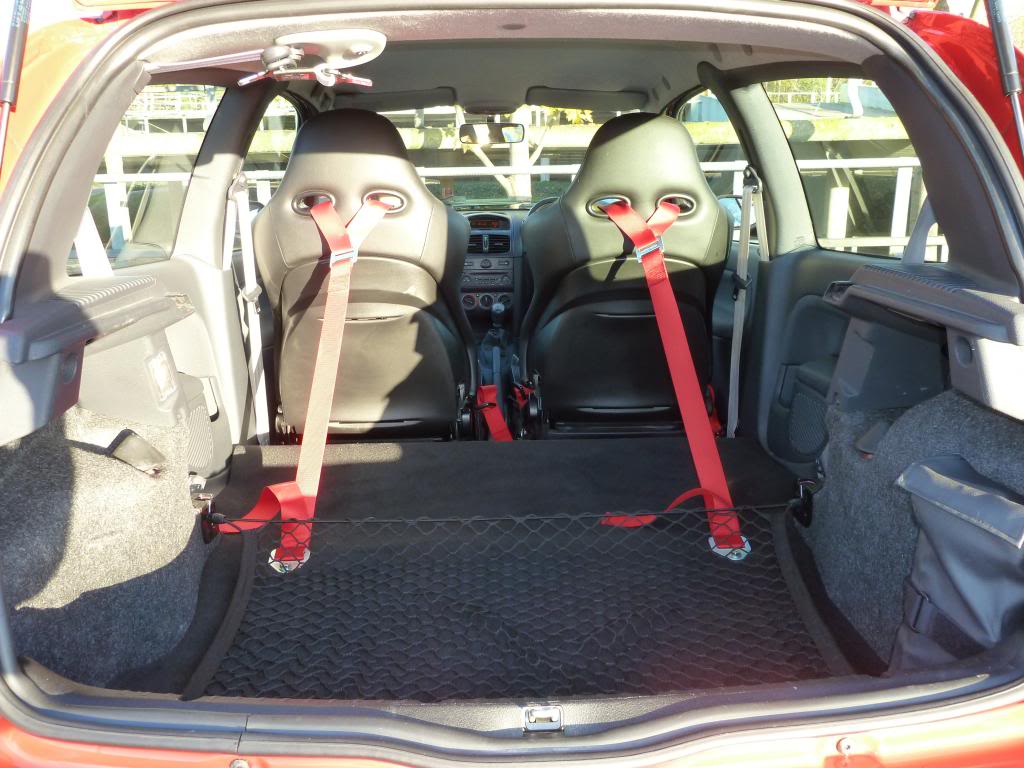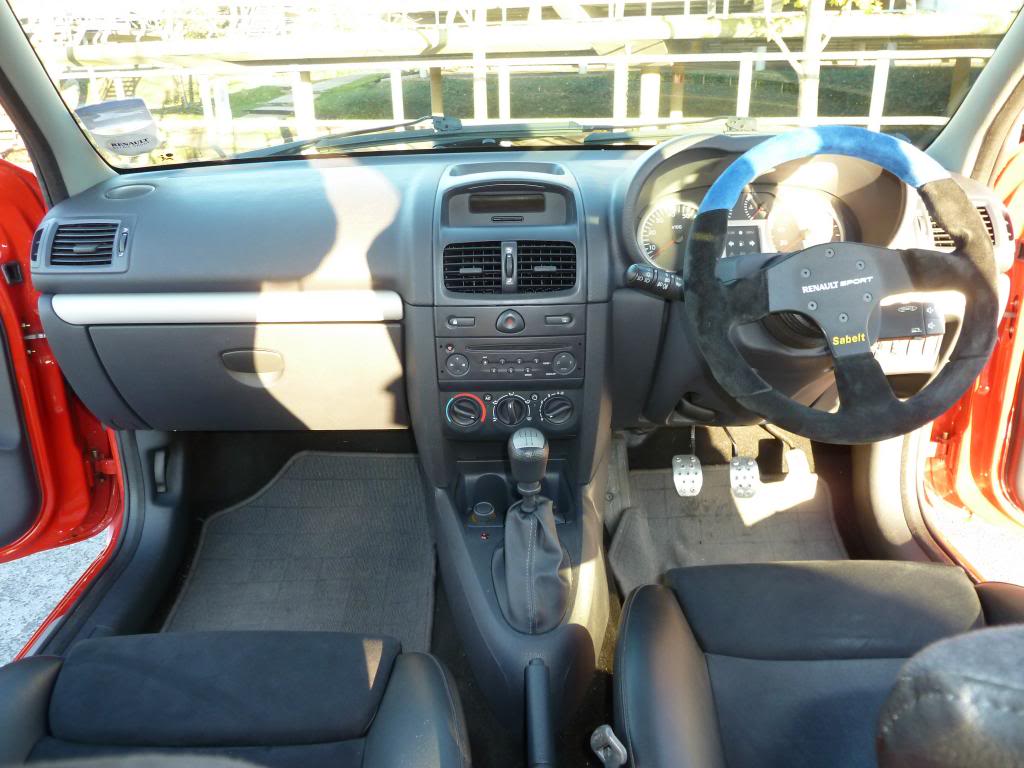 Exterior
- Bought myself a personalised registration mark and placed an order with FancyPlates, including a 3/4 plate for the front.
Changed to aero wiper blades and Osram Nightbreaker+ bulbs.
Added the obligatory CS sticker.
I have a 197 style RenaultSport badge ready to go on the bootlid, plus a stubby aerial from a Citroen C2 ready for fitting.
Washing
- To look after the car I bought a Nilfisk pressure washer, Autobrite HD snow-foam lance, CQuartz wool wash mitts, various Autoglym products (SRP, EGP, HD wax), Poorboys wheel sealant, Gtechniq glass sealant, and as I don't have a garage I also bought a Stormforce car cover from
www.coveryourcar.co.uk
. I'm pleased with every single thing I've bought, they all help to keep #455 up to scratch.
Maintenance
- The car has been regularly serviced by Michael Woodford Motorsport Ltd (thanks Mike), regular oil changes have been carried out with Fuchs Titan Pro Race S (5w-40) and ATE Superblue is my brake fluid of choice.
At a ClioTrophy meet at Gaydon some time ago: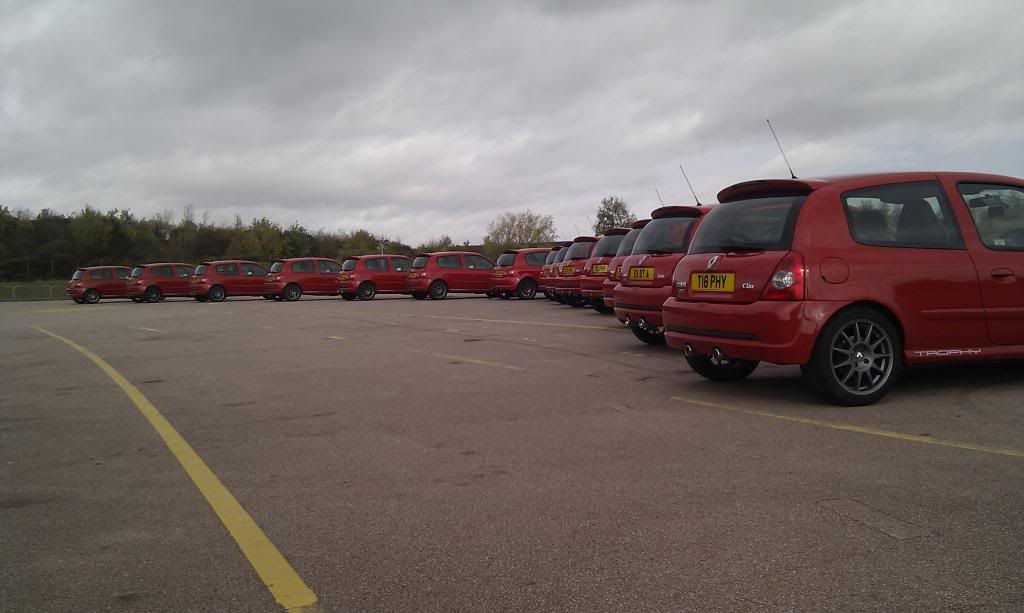 Because I walk to work and use the family car (Focus 1.8 Zetec) for any short journeys the Trophy really only gets used for when I fancy a drive! It's currently on 49,000 miles and I'm insured for 4,000 miles annually so that won't be climbing high anytime soon.
It's been an absolute dream to own so far, I've enjoyed two trackdays at Llandow and a couple of trackday evenings at Bedford but it was clear when Tony took me out in it that the Trophy has way more ability than me. Nevertheless I'm looking forward to more trackdays and searching out some of the better driving roads our country has to offer, I absolutely love this car!
More recent pics: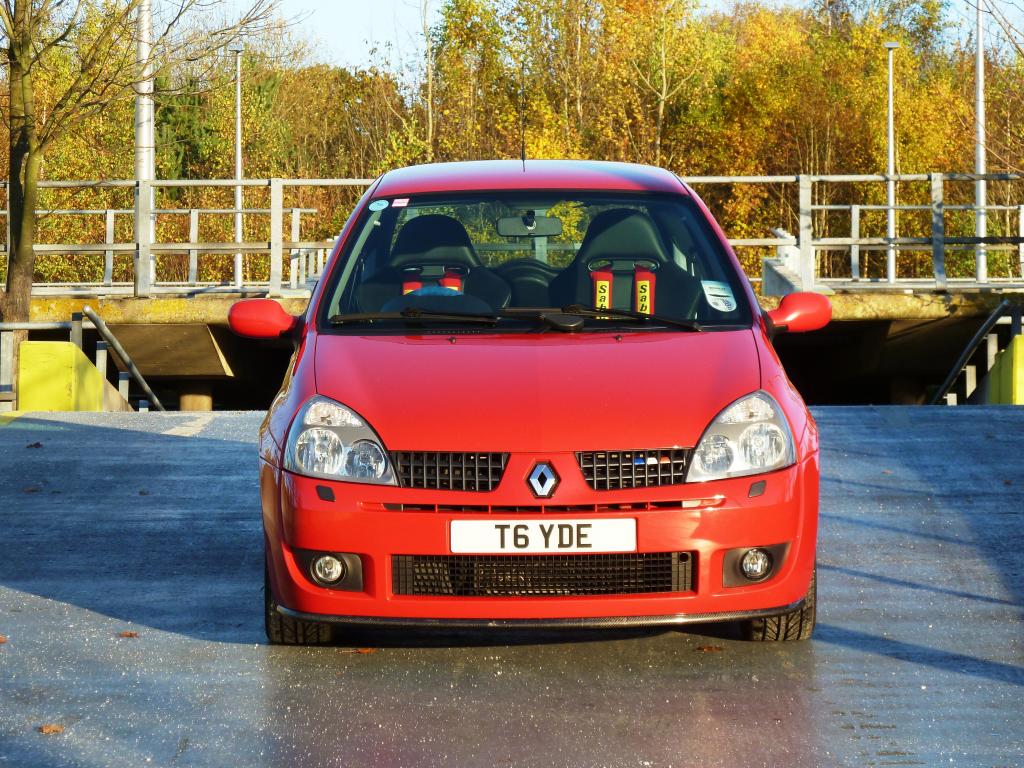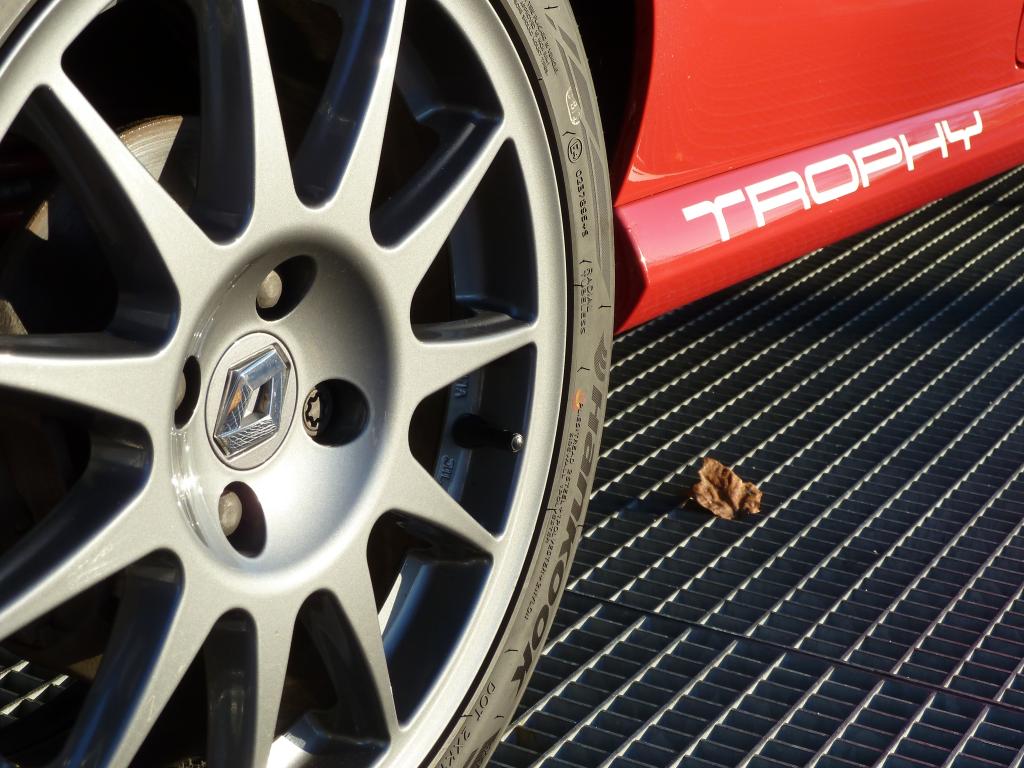 RS2 update to follow in the next few days...
Last edited by a moderator: